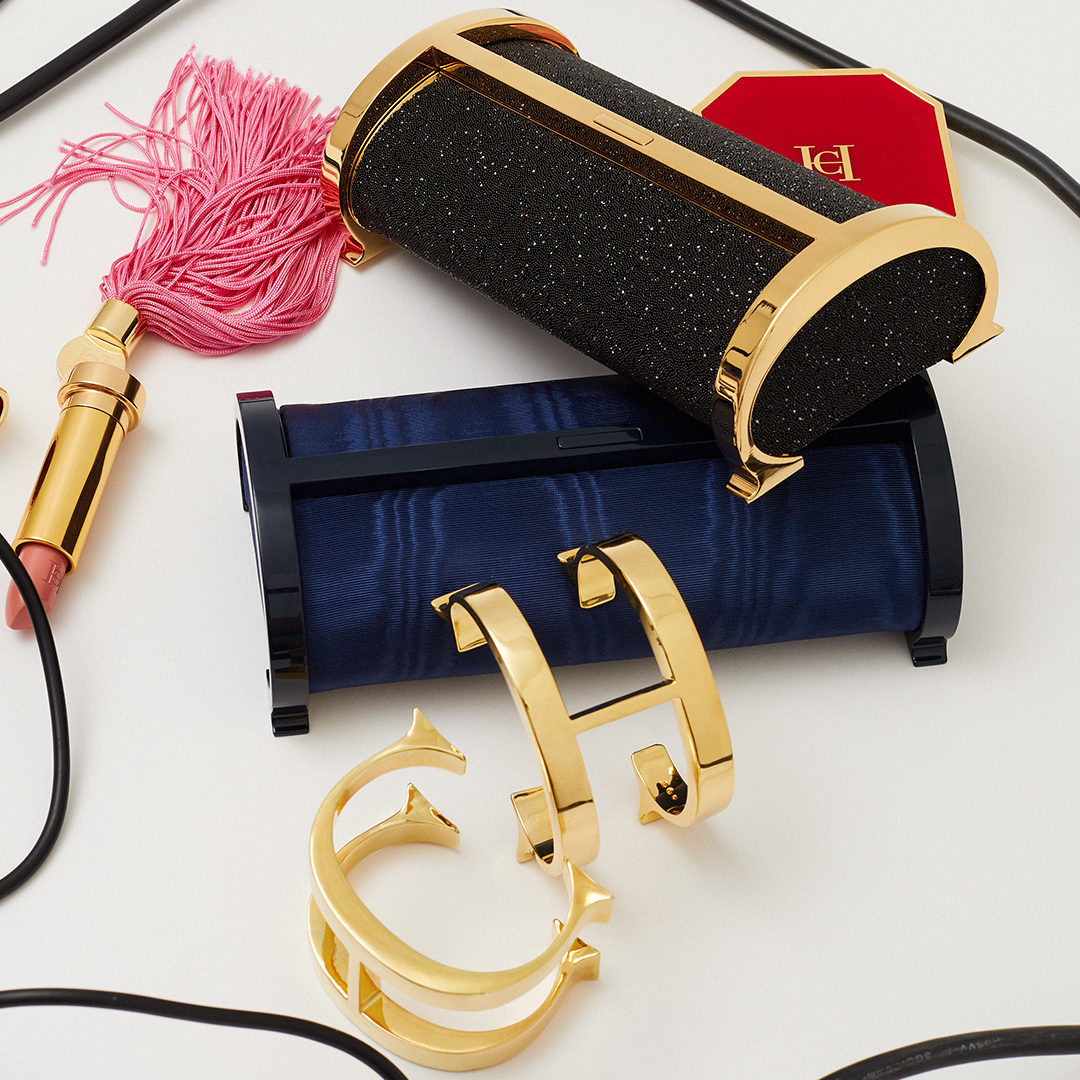 Our Carolina Herrera review looks at a clothing and accessories brand that lists the likes of Michelle Obama and Melania Trump amongst their high-profile fans. And this Spanish brand has also dressed one of the most iconic First Ladies, the uber-stylish Jackie O.
These are impressive credentials indeed. And with its classy, timeless collections for both men and women and a much-coveted bridal range, Carolina Herrera is a premium fashion brand that likes to stay ahead.
But just how accessible is this luxury fashion brand, and what does it offer its everyday customer? We explore this glamorous fashion brand so you can decide whether it is a good investment for your wardrobe.
About Carolina Herrera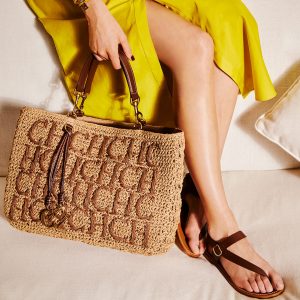 The name behind this exquisite clothing brand, Carolina Herrera, is a world-renowned fashion designer from Venezuela. Feted for his high-end style and timeless classics, Herrera founded her fashion-house company in New York in 1981. In 1988, the designer created Caroline Kennedy's wedding gown, which inspired the brand to produce its first bridal collection. Interestingly, the brand also designed the leading character Bella's dress for her wedding to Edward in the movie, Breaking Dawn 1, part of the hugely popular Twilight Saga series.
Not content with just clothing, Caroline Herrera continued to expand into lifestyle and beauty. The first fragrance – Carolina Herrera for women – was launched in 1988, and the lifestyle brand CH Carolina Herrera in 2008.
As our Carolina Herrera review will show, Herrera's approach to fashion is simple and sophisticated; she is famous for declaring that every woman should have a pencil skirt, dress, and an evening gown. She is also known for her easy-to-wear, polished style that appeals to women and men. The result is a signature style that, for many, epitomizes 'sophistication and quintessential American elegance.'
In 2018, American designer Wes Anderson took over as head creative director for the Carolina Herrera brand. His arrival brought freshness and a touch of playfulness to the brand while remaining true to its sophisticated styling. A makeup and beauty range soon followed.
Brand was featured in many famous publications, including NY Times, Vogue, Fashionista, The Cut, Washington Post, Business of Fashion, Women's Wear Daily, and many more.
Today, Carolina Herrera sells in over 50 countries, with all its clothing made exclusively in Spain.
Before we go into more depth in this Carolina Herrera review, here's a summary of the brand's main pros and cons:
Pros
This is a much-loved brand with a design heritage that goes back over 40 years
It also has a lot of loyal celebrity followers and wearers
Carolina Herrera offers premium fashion for both men and women as well as a children's collection, plus accessories and fragrance
Carolina Herrera ships all over the world and can be found online as well as in physical stores
You get free standard shipping on all US orders and free returns
The brand offers trial samples of perfumes so you can 'try before you buy'
Has some good offers, including a 10% discount if you sign up for their newsletter and up to 60% off in their sales
Cons
At 14 days, the return window if you are not happy with your purchase is a little tight
This is a high-end brand, so you should expect expensive price-tags
The clothing sizes are a little limited if you are over a US size 12
The website is a little disjointed, so not the slickest when it comes to searching for products
Carolina Herrera Product Review
The whole Carolina Herrera online collection is a joy to browse. And even if you are window shopping, it is a thoroughly pleasant way to spend your time. But if you are in the market for a new piece of Carolina Herrera, we can help you choose. We review some of the brand's most popular ranges.
Carolina Herrera Women's Fragrances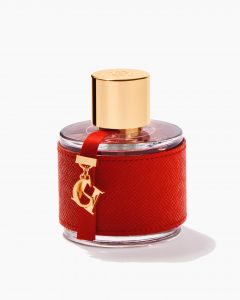 Since Carolina Herrera launched its first fragrance back in 1988, its women's fragrance collection has been a consistent bestseller. Today, you have a choice of four women's fragrance collections, including Herrera Confidential unisex perfumes.
But its two most consistently popular fragrances are Carolina Herrera Good Girl (which also includes Carolina Herrera very Good Girl) and the iconic sweet-scented 212.
Good Girl is a notoriously powerful perfume that settles down in its notes of jasmine, almond, and tonka bean for a warm and comforting fragrance that has decent wearability. The bottles are almost as desirable as the perfume, including a stunning stiletto bottle (with a sky-high price).
All the women's fragrances come in several bottle sizes, starting from 30ml and prices from around $60, rising to an eye-watering $1,455 for a Swarovski-encrusted limited edition. But if you are worried about making the wrong choice, most of the Carolina Herrera fragrances offer 'try before you buy' mini swatches so you can find the perfect perfume match.
Carolina Herrera Men's Fragrances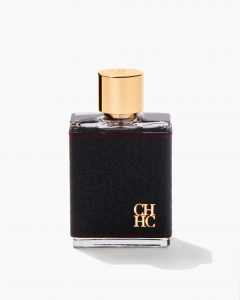 The current Carolina Herrera Cologne collection has only been available for a couple of years, but its four different fragrances for men seem to be hitting the mark. They are all classic combinations, using exotic spices, sweet accents, and earthy tones, which have all the makings of signature scents for men.
To complement its Good Girl fragrance, you get Carolina Herrera Bad Boy, which, while sounding just a little bit cheesy, is anything but. This grown-up cologne merges spice with sweet and then grounds it with sharp lemon and earthy black pepper. One of the brand's bestsellers, this is a grown-up cologne for men that also has a playful side.
Other men's cologne options include versions of Carolina Herrera's classic CH and 212 fragrances and the unisex Confidential range. The beauty of the Confidential range is that it can be layered, mixed, or matched to create a unique scent that complements the individual. Just be prepared for your Confidential colognes to be stolen by your partner!
The men's fragrance range starts at around $45, rising to $290 for an Eau de Parfum. Most come in a choice of three sizes. And like the women's range, you can choose samples to find your scent before committing to a full bottle.
Carolina Herrera Makeup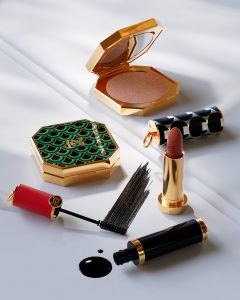 Launched in 2020, the Carolina Herrera makeup range was a natural step and welcomed by the brand's loyal customers. The range focuses on lipsticks and face to create the perfect base and pout combo, keeping true to Carolina's slick and paired-back approach to beauty. This means the range may be a little limited for some. But, as a must-have accessory for your purse, the makeup collection is enough to keep you looking polished. And we love the way you can customize your makeup pieces, thanks to a choice of stunning cases, charms, and accessories.
The CH lipstick collection is a bestseller. We all know how lipstick can transform any look. And with the Carolina Herrera range, there are some of the cutest colors in various formats, from matt lipstick to liquid lipsticks and nourishing balm. You can even buy refills of your favorite colors.
Their makeup base is an easy-to-use powder in a gorgeously retro compact for touch-ups on the go. And again, you can buy refills to save some time and money. But this simplicity comes at a price, with the face powders starting at around $65 and lipsticks from $30.
Carolina Herrera Clothing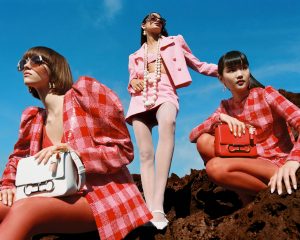 At the heart of the CH brand is its clothing range for both men and women. And the ready-to-wear collection offers the opportunity to invest in some timelessly classic pieces. Wearable and modern, the women's clothing range has more than a nod to old-school glamor. You can search the collection by type, from dresses and jackets to knitwear and tops, including the must-have Carolina Herrera shirts collection.
Tellingly, some of the items in the ready-to-wear clothing range don't have a price listed, and you need to contact them directly for more details. But for the more affordable pieces, you are looking at a starting price of around $190 for a branded cotton T.
The search function on the website is ok, although the larger sizes in many items are limited. And for some things, anything over a US size 8 and you need to contact the team to check availability.
There's no denying the style or quality of the Carolina Herrera clothing range or that this is high-end fashion with price tags to match. But you can sweeten the shopping experience if you check out their online seasonal sales, as you can save as much as 60%.
Carolina Herrera Gowns
Now on to the Carolina Herrera wow factor – the evening gown collection. And we think this range is the ultimate in dress-up dreaming! From 70s-inspired Grecian column gowns and lux kaftans to full-on ruffles and puffballs, you feel like a kid in a sweet shop when browsing this collection.
The range is quite limited – there are currently around 20 gowns on the website – but it is eclectic enough to offer something for everyone. And the cut of each dress is divine and works to enhance the natural shape of the female form.
There are no prices listed for the gown collection, which you would expect for couture. But if you are in the market for a designer gown, we think the CH collection is more than worth browsing.
Carolina Herrera Accessories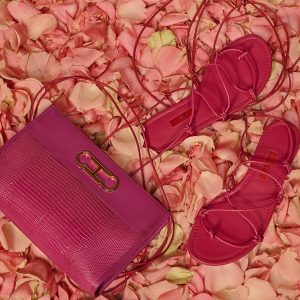 If you want to add a touch of Carolina Herrera to your wardrobe, then their accessories department is a great way to start. You can transform a simple outfit into something extraordinary with the brand's jewelry, scarves, belts, and sunglasses.
The Carolina Herrera jewelry collection contains some stunning statement pieces that are perfect if you want to make an impact. But this range is POA (price on application), so more of an investment than every day. This also applies to their sunglasses, which are wonderfully oversized for a 60s-glamor vibe that will never go out of fashion.
However, their accessories collection is limited and is still lux-fashion rather than affordable. So, if you are looking for a smaller piece or a gift for someone without breaking the bank, we suggest checking out their makeup accessories for some gorgeous compacts and trinkets.
Carolina Herrera Review from Customers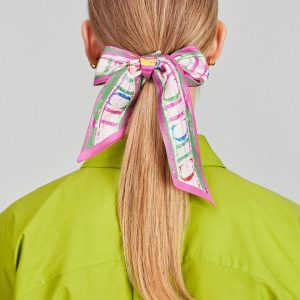 Our Caroline Herrera review now turns its attention to the opinions that matter – the brand's customers. And the first thing to note is that other than their perfume range, customer reviews of the clothing range are a little thin on the ground.
The CH website doesn't offer the chance to leave a review, which is a shame, so most of the reviews of their clothing are done by fashionistas and fashion insiders. However, the customer review site, Trustpilot, does feature a small number of reviews – 16 in total – with some negative feedback on the brand's customer service. These relate to returns and lack of communication issues rather than the products themselves.
The most accessible way to get a feel for the brand from a customer point of view seems to be reviews of the Carolina Herrera fragrance range. And these reviews are, in the majority, very positive.
On Amazon, CH's bestselling perfume, Good Girl gets 4.7 out of 5 from over 4,000 reviews, with the scent, bottle, and packaging all coming in for positive comments: 'Absolutely love this perfume! I get so many compliments, and the scent lasts all day', 'It has a subtle, sweet, feminine smell. The smell lasts a long time', 'my husband loves the scent as much as I do.' However, some reviewers do question the longevity of the fragrance, considering it is 'designer.'
Further customer reviews
Now to Carolina Herrera's Bad Boy cologne. Perfume website, Fragrantica, scores this fragrance a little lower, with 3.4/5 from 1,459 customer reviews. Customers were a little more mixed on this cologne, with some thinking it was overpowering while others were calling it subtle. Most, however, found it fresh and easy to wear, although some customers felt it didn't last as long as other premium scents for men.
All-in-all, from what we can find, Carolina Herrera is a respected designer brand, and its perfume range is the main way for it to be accessible and affordable. And most customers respond well to its quality, its twist on the classic, and general wearability. And we think that this assessment is fair to the brand as a whole.
Sign Up for Carolina Herrera
It is easy to sign up for all the latest news and offers from Carolina Herrera. All you need to do is enter your email address on their 'sign up to our newsletter' section at the bottom of the website. Plus, they will give you 10% off your first order as a thank you.
Where to Buy
The entire Carolina Herrera collection, which includes both the women's and men's ranges and accessories, is only available via carolinaherrera.com.
However, it is possible to buy selected clothing and Carolina Herrera fragrances via selected online and high street retailers, including Sephora, Amazon, and Macy's.
Carolina Herrera Shipping and Return Policy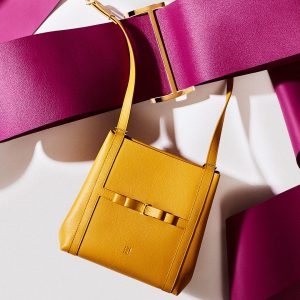 Carolina Herrera ships worldwide, including the US, mainland Germany, France, Portugal, Brasil, UK, and Spain. However, they are unable to ship to military addresses. For US customers, they generously offer free standard shipping on all orders, with orders shipped within five to seven days. There's also the option of additional express shipping at an extra cost, with next-day shipping costing $40, while three-day delivery comes in at $25.
All purchases are covered against theft or damage while in transit until delivery.
The brand also offers free returns on all orders within 14 days of delivery. Your package will include a returns label if you need to return your goods for any reason. The company will refund your money within 14 days of your return.
Carolina Herrera cannot accept returns of opened fragrances or beauty products. However, they offer free samples of selected fragrances as part of their 'Buy, Try and Decide' offer.
Promotions & Discounts
As well as free standard shipping on all US orders, there are several other ways to make the most of special promotions and discounts with Carolina Herrera. First up is the sale section on their website. This seems like an impressive discount of 60% off or more on selected items.
Other ongoing promotions include 10% off your first order if you subscribe to their emails. You can also spread the cost of your Carolina Herrera shopping over three installments with Klarna. Carolina Herrera also offers one-off and special discounts worth looking out for, including complimentary gifts when spending over a certain amount.
Add in complimentary gift wrapping, samples, and miniatures, and there's plenty to like about a Carolina Herrera giveaway!
Contact Carolina Herrera
Is there anything we haven't covered in our Carolina Herrera review? There are several ways you can contact the Carolina Herrera customer service team. You have the main [email protected] email address for general inquiries, including Carolina Herrera New York and Carolina Herrera Beauty.
They also have a direct telephone line – 0800 279 3190 – staffed Monday to Friday 9 am – 7 pm, and Saturday from 10 am to 6 pm.
Carolina Herrera Review: Editor's Verdict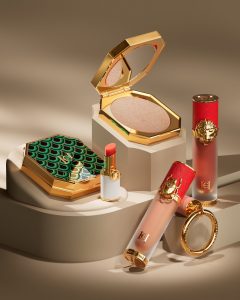 Iconic and timeless, you know what you are getting with Carolina Herrera. And our Carolina Herrera review has hopefully shown that is a good thing.
The designs are stylish, simple, and remain fashion-forward but still include those classic staples that can elevate any wardrobe. And now that the brand has extensive accessories, men's wear, and fragrance collections, it is possible to have a little bit of CH in your collection.
But overall, this is not a budget-friendly fashion brand as many of its products come with a high-end price tag. However, if you are in the market for Carolina Herrera, it is safe to say that their pieces can be a good investment.
This lux appeal is also sweetened by the Carolina Herrera online sales, which, if you time your shopping right, can bag you 60% or more off the full price of selected items. And who doesn't love a designer bargain?
Are you looking for other fashionable brands? You can read our reviews of Fashion Nova, Chicloth, and Adrianna Papell. 
Carolina Herrera FAQ
Where are Carolina Herrera clothes made?
According to their website blurb, the Carolina Herrera collections, including accessories, fragrances, and clothes, are all made in Spain. However, when scanning the products, it looks like some of their ready-to-wear range is also made in Italy, making it a European affair!
Do Carolina Herrera offer free returns?
When you shop online with Carolina Herrera, you get free returns from all the countries that are currently on their shipping list.
Is Carolina Herrera packaging recyclable?
Yes, all the packaging used by Carolina Herrera is plastic-free and fully recyclable, including the labeling and package inserts.
Is it safe to place an order online?
Carolina Herrera uses a secure checkout system provided by the leading global payment platform, Adyen, so that you can shop online with confidence. However, the company also gives you the option of ordering and paying over the telephone – call their customer service team on 0800 279 3190 (UK) or 800 810 246 (Spain), Monday to Saturday.