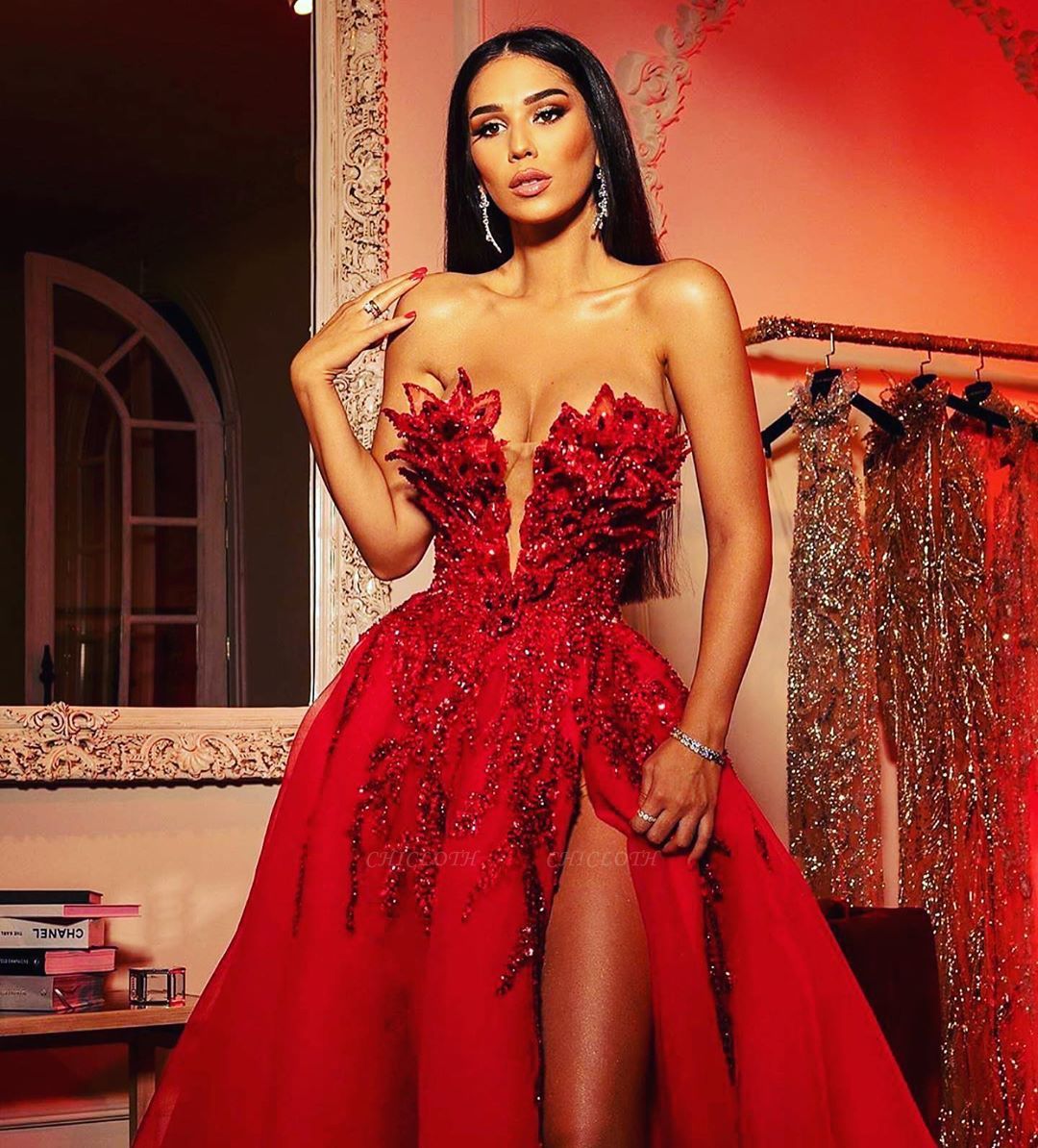 Finding a reliable fashion brand that provides all your clothing needs is often difficult. Some designer brands offer luxury items at extremely high prices, while the cheaper brands offer lower quality and poor service. But, since its conception, Chicloth has made major waves in the fashion industry, and it is top-rated by several Instagram influencers and fashion icons. Chicloth is a women's clothing apparel company that provides affordable and quality clothing with trendy styles from independent designers. It offers different silhouettes to suit the modern woman, with inclusive styles and sizes. Our Chicloth review will show you what the hype is all about. You'll also learn what customers and media publications say about this brand.
About Chicloth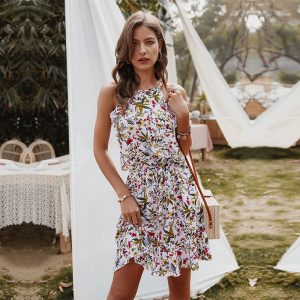 Chicloth is a Hong Kong and UK-based online boutique that offers a selection of dresses, trendy clothing, and other jaw-dropping shoes and unique accessories. The brand was founded by Richard T in 2001. Within a couple of years after its opening, Chicloth has become one of the most respectable fashion brands in the industry.
Working as a graduate assistant at a university in the UK, Richard overheard many of his students complain about the lack of style in casual dresses. Then, he launched Chicloth to introduce fashionable casual clothing for different aesthetics. The brand has since become a mark for fresh designs and superior fabric quality.
The company works with designers all over Milan, Paris, and New York to discover the latest fashion trends and create bold, unique pieces. Each fabric is carefully selected and examined to ensure premium clothing quality for years. It is also committed to connecting customers to fresh designs and must-have items.
It is also made up of a team of fashion fanatics dedicated to style and helping you upgrade your wardrobe at affordable rates. Chicloth also boasts of its quality customer service and loyal buyers, with about 25k followers on Facebook. The brand allows buyers to upgrade their wardrobes and provides different styles for every occasion.
According to the team, "Every woman deserves to have bits and pieces that are of the highest quality, fit perfectly, and at the same time very light in everybody's pockets." Right, so let's get on with our Chicloth Review.
Pros
Well-tailored and fashionable style curations
Offers superior fabric quality at lower price points, unlike other similar brands
Free shipping for all orders
12% student discounts on ready-made and custom homecoming dresses
Fashion bloggers get freebies and dresses valued at up to $200
Provides international shipping
Cons
Few customer reviews on the website
Customer complaints of bad product quality, poor customer service, and incompleted refunds
Chicloth Dresses Review
Chicloth is an online fashion store that features women's dresses, shoes, and accessories at budget-friendly prices. The brand offers alternative options for several aesthetics, from vintage styles to retro, indie, hipster fashion, and luxury dinner dresses. It allows you to embrace your style and wear clothes that let you feel comfortable no matter the occasion.
In addition, it recognizes plus-size representation and includes size-inclusive pieces to allow customers to enjoy a wholesome shopping experience. This section of our Chicloth review examines the brand's dress collection to see the selection of items they have to offer. You can keep reading to discover some of their best-selling products below.
Wedding Dresses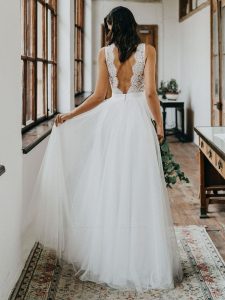 Maybe you're preparing for your special day and looking for the perfect wedding dress to mark the occasion; Chicloth is a reliable source. The brand offers a broad selection of wedding dresses featuring both traditional and unconventional designs. As the bride-to-be, you can find your captivating wedding outfit and shop conveniently with the brand.
The Spaghetti Straps Sleeveless Mermaid Wedding Dress is one of the brand's best-selling items. This dress is perfect for your dream wedding in any outdoor or garden setting. It will keep all eyes focused on you—also the mermaid silhouette, sleeveless straps, V-neckline, natural waistline, and lace detailing.
In addition, it comes with a court train, and it's available in white, ivory, blush pink, red, champagne, and black hues. Whether you're wearing this dress as you tie the knot or as your reception dress, you will look classic and glamorous all day long. The dress comes in US2 to US26W; you can also use the measurement guide to get your perfect size. And this amazing dress costs $99.
Another bestseller, Chicloth wedding dress, comes from the 2021 boho dress line. It features a lace bodice with a floor-length chiffon skirt. You'll look and feel like a fairy princess as you walk down the aisle to tie the knot with your significant other. The boho wedding dresses feature an off-shoulder neckline with the classic A-line silhouette.
Also, the style features a high-slit and a court train that flows around you, creating a full magical illusion. If you're tired of boring, traditional wedding dresses, this boho style may suit your taste. It comes in white and ivory colours, available in all sizes from US2 to US26W. Chicloth also boasts of superior fabric quality in their clothing, and this lovely dress will cost you $149.
Casual Dresses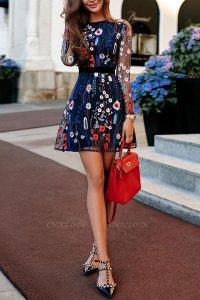 When it was first established, Chicloth introduced a line of trendy and stylish casual dresses for buyers for different occasions. The brand offers customers a range of comfortable, minimalist pieces well-curated from worldwide fashion trends. It allows you to look fashionable no matter the occasion or aesthetics you like.
In addition, you can depend on the quality and functionality of Chicloth products which come at varying alternative prices. The brand's casual dress section features lounge wears, tunics, short dresses, maxi-length dresses, etc. Customers can choose from multipurpose styles that offer a perfect transition from a class to a mid-day lunch date.
One of the top sellers in the Chicloth casual dress collection is the Gray Tunic Stripe casual pockets dress. It is a grey and white stripe pattern maxi dress specifically designed for plus-sized women. The design features an A-shaped silhouette, ¾ length sleeves, and a Bateau Jewel neckline. This tunic dress is made from polyester, and it's perfect for the spring and summer seasons. Also, it's available in sizes XL to 4XL and costs only $49.78.
Women's Jumpsuits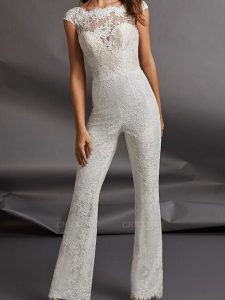 Many women can relate to the trouble of finding the perfect fitting jumpsuit. However, Chicloth has faced a wide collection of simple, casual, and polished women's jumpsuits for different functions and professions. Chicloth women's jumpsuits include rugged work-wear-inspired styles, business casual outfits, glamorous jumpsuits, etc.
It provides multiple options for various kinds of women with many size-inclusive styles that are must-haves for every buyer. Suppose you also want to wear an alternative outfit for your wedding ceremony. In that case, Chicloth's bridal collection features various styles of jumpsuits in superior designs that you will love wearing and turning heads on your big day.
Chicloth jumpsuit collection features this sexy floral print sleeveless jumpsuit that offers glamour, class -and sensuality. If the dress code for your event is semi-formal, you can whip out this exquisite piece from your wardrobe and turn heads. It combines both minimalist and sophisticated style with an elevated retro fashion. You can get this outfit in any size, and it costs only $35.99.
Women's Leather Boots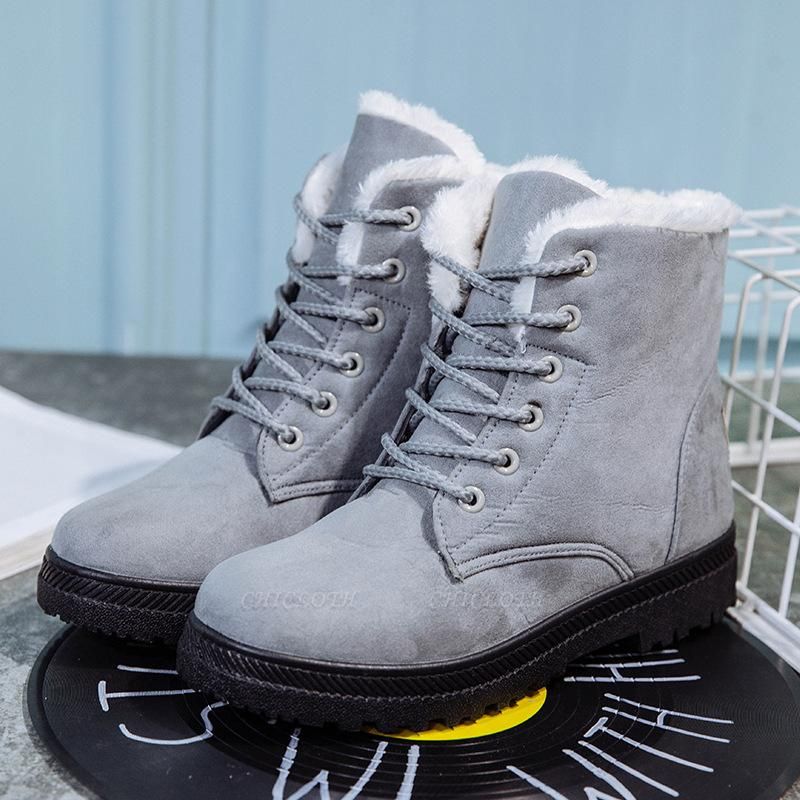 Chicloth offers an extensive collection of women's fashion boots featuring sandals, clogs, flats, slides, sneakers, and leather boots. The brand's mission is to help customers shop conveniently by providing a range of fashionable clothing and accessories. It also offers unique designs inspired by worldwide trends with strong cultural relevance.
The brand's footwear collection features women's leather boots perfect for the winter and fall seasons. One of the brand's must-haves is the chunky heel daily buckle suede boots for many customers. This item is perfect for daily use, and customers can wear them in multiple outfits. It offers a functional, trendy style and is available in grey, black and brown colors.
In addition, the Chicloth collection of women's leather boots showcases the side button bandage boots that cost only $47.52. Customers can choose between black or brown options and use the size chart to ensure a perfect fit. These bandage leather boots pair well with both casual dresses and jeans. It is also durable, and equestrians popularly wear it.
Women's Faux Fur Coats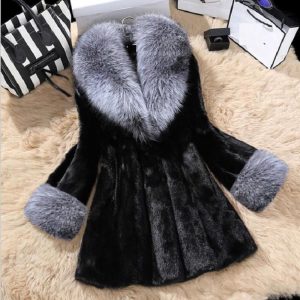 Many women have trouble getting superior-quality faux fur coats at low price points. But, Chicloth provides a solution with its ethical, stylish faux fur coats. The brand offers faux fur coats in various styles and patterns. It allows customers to enjoy luxury clothing and features well-curated pieces to suit individual tastes. You can shop through the brand's top sellers to find your favorite new coat.
Chicloth Review From Customers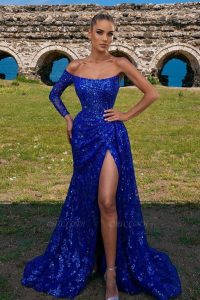 For this section of our Chicloth reviews, we'll focus on what customers say about the company. We discovered a few customer comments on individual product pages on the brand's website. All the buyers loved their purchase. Some customers reported that their package matched the products on the website and fit perfectly.
The Lace Bodice Mermaid wedding dress in the Bridal section had 5 stars from 11 customer reviews. One customer's comment was, "I love this dress! It fits my body so well! I sent some measurements, and they did the work! Worth the money! I'm going to wear this dress at my wedding."
Similarly, on Sitejabber, Chicloth scores 4.8/5 stars with several positive reviews from customers. Many buyers said that they loved their clothes and that they fit perfectly. "I want to recommend dresses, especially from this site. They are wonderful, and you can combine them in many ways, of course, and use them often for special occasions, said one user.
Another customer revealed that they loved their purchase and enjoyed great customer service. They also confirmed that the brand has amazing dresses, and you can always find something for yourself. Some users added that they were pleased with the product quality and would return for subsequent purchases.
Further customer reviews
Unfortunately, not all customers enjoyed their shopping experience with this brand. There are multiple complaints that many customers never received their packages, without any refund option, and poor customer reception. Several unsatisfied customers discouraged shoppers from working with this brand and reported poor-quality clothing.
In addition, Trustpilot also provides reliable Chicloth customer reviews and gives the brand ⅗ stars based on 120 customer ratings. There are more negative customer reviews here, and several buyers were disappointed in their purchase.
Popular Alternatives to Chicloth
A customer who complained about the brand's poor customer service stated, "The dress photos looked different to what was advertised, so I returned the items over a month ago. I did the right things & returned the items within the time frame requested & they are still insisting they have not received them!!!"
Another negative report said, "Ordered boots from this company almost 2 months ago. They provided me with a tracking number that "can't be found." I never received the item. WILL NEVER ORDER FROM THEM AGAIN!"
But, it appears that not all the customers share this negative sentiment. Several users gave the brand 5-star ratings and encouraged other customers to try out the brand. Likewise, many reports on helpful and responsive customer service state, "Chicloth provides great customer service. They are super responsive and have accurate and on-time shipping. I would recommend it!!"
"One of two swimsuits I ordered from Chicloth fit very well and looked nice, just like the picture. Although the other one was not what I wanted, Chicloth made sure I received a full refund for it."
It's hard to rely on these few customer reviews. There are missing details on Chicloth's shipping policy, customer service, and promotions that we will cover in the next section.
Sign Up For Chicloth
You have to register for a shopping account to be a member of the Chicloth online community and gain access to well-curated, stylish pieces. The sign-up process takes less than 5 minutes, and all you need to do is fill out the form with your contact information and password.
Where to Buy Chicloth
Chicloth is a women's online boutique that provides well-tailored clothing and must-have pieces. It is the one-stop shop that matches you with all the affordable clothes and fashion accessories you'll need. Customers can shop from different parts of the world on the website, and the clothes will arrive at your doorstep.
Chicloth Shipping and Return Policy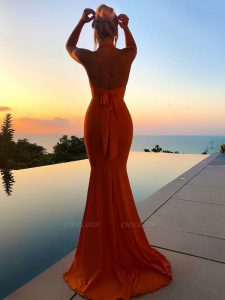 Once your order has been authorized and verified, you'll get a confirmation mail with your order information. This will help you monitor the shipping and delivery process till your package arrives. Chicloth is a Hong-Kong based brand and accepts orders from all over the world. It also promises free and fast shipping without any delay or disappointment.
The processing times are based on what type of order you made. If your order is ready, the shipping period takes 1-5 business days. But, pre-order items are processed between 1-7 business days, and orders for wedding dresses, prom dresses, and evening dresses require 15 working days before they're ready for shipment. You can also contact the brand if you want to make a rush order.
If you're not 100% satisfied with your purchase, you can apply for a return service within 3 days of delivery. After these three days, you won't be eligible for refunds. You also have to ensure that you add the reason for your return and pictures to allow the brand to verify your order. Immediately your request application is approved, and you will receive a confirmation mail with the return address.
Furthermore, Chicloth's return policy states that the company thoroughly examines all packages to confirm it's in original condition and has all the issues that have been reported. Depending on your payment method, you'll get a refund within 10-15 days. However, the refund only covers the original cost price. The brand does not refund the original shipping or return fees.
Chicloth Promotions and Discounts
You'll enjoy shopping with Chicloth women's apparel if you love a good deal. The brand offers a 12% student discount for homecoming dresses, and they also offer a custom service. Also, you don't need a Chicloth coupon code to access this offer. Chiclith fashion bloggers get freebies and products valued at up to $200. You can send a mail to [email protected] to be part of this program.
Contact Chicloth
Is there something we didn't cover in our Chicloth Review? You can contact the team through:
Email – [email protected]
Live Chat – It's available on Monday to Friday (8:30 am to 6 pm) & Saturdays from 9 am to 1 pm.
Direct message – +1 (320) 300-0331
Chicloth Review: Editor's Verdict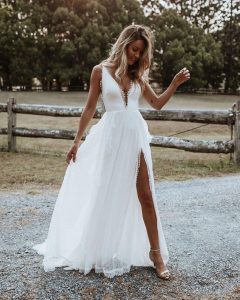 Following Instagram reviews and its online popularity, many customers ask, is Chicloth legit? However, we've confirmed that it's a respectable brand that offers affordable clothing services to women worldwide. The company provides stylish and well-tailored designs that allow customers to look their best on every occasion. It also connects customers with worldwide fashion trends.
Our Chicloth review covers customer reviews, product reviews, and more. We also discovered that Chicloth has little online presence with very few reliable customer reviews. You can try this brand for yourself and request an immediate return if it's not up to your taste.
Are you looking for other fashion brands? Check out our reviews of Lunya, Paloma Wool, Revolve, and Adrianna Papell.
Chicloth FAQ
Can Chicloth custom make the items?
Yes, the brand accepts custom orders based on customer requests. Send a mail to [email protected] for more assistance.
How Can I choose the right size?
Each product page features a size chart to guide customers through their correct measurements. Customers usually have the option to choose from S/M/L/XL/XXL sizes.