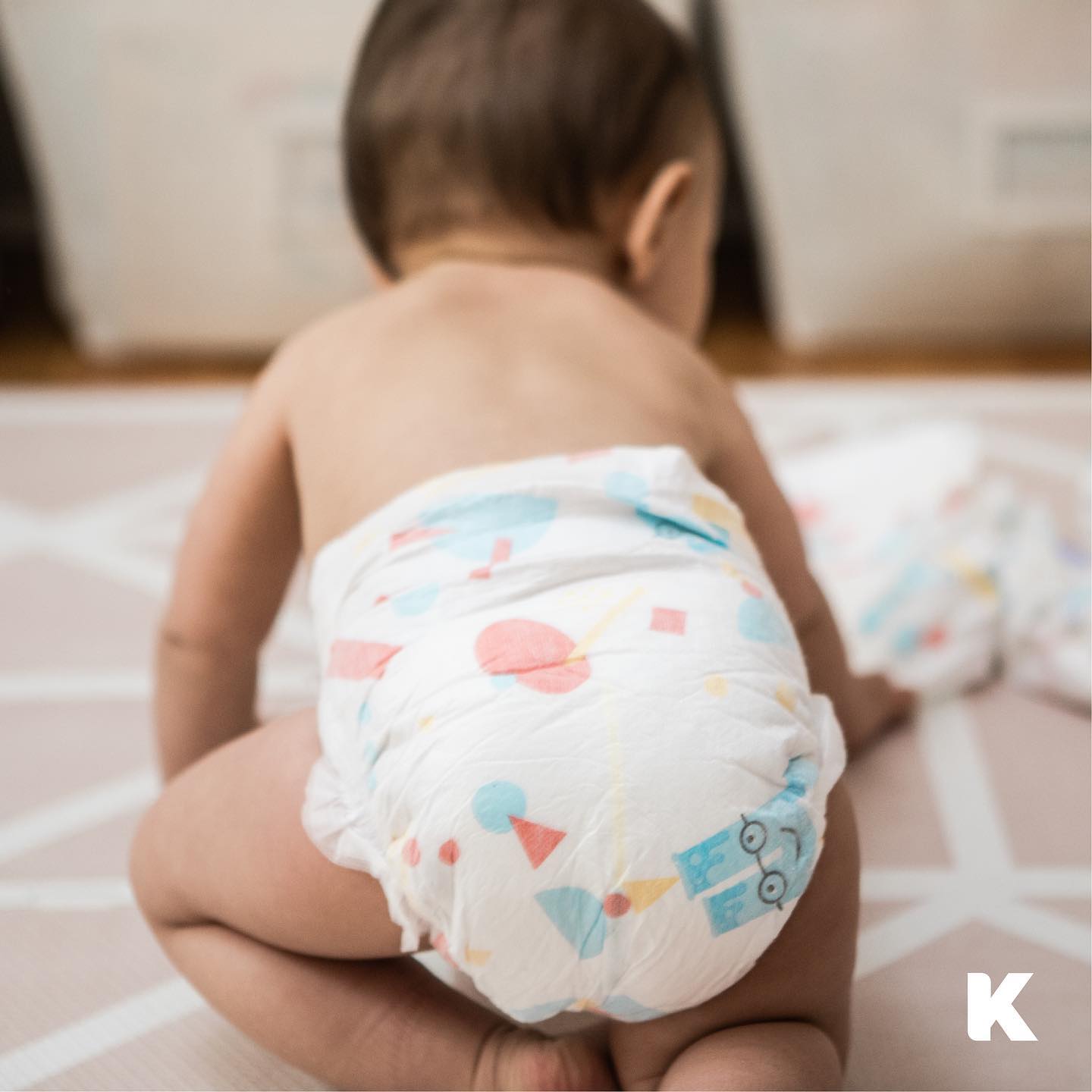 If you're a parent, you know that changing diapers is a part of life. But what about finding the right diaper brand for your little one? Kudos is a Boston, Massachusetts-based company that sells natural disposable baby diapers that feature cotton liners. Their diapers are free from chemicals and are made from plant-based ingredients. Dip in this Kudos diapers review for nuggets of information regarding this diaper brand, including customer ratings and reviews, Kudos bestsellers, and return policy; this will help you decide if it is right for your baby.
About Kudos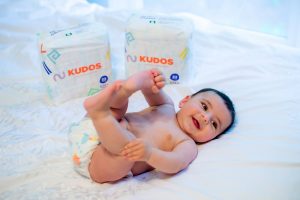 Founded by Amrita Saigal in 2019, Kudos is a new baby diaper brand changing the game. Their diapers are of high-quality materials, and they feature an innovative design that makes them easy to use. 
As Saigal entered her early thirties, most of her friends had kids and wanted natural and high-performing diapers. With a mission to promote a plastic-free environment., she decided to launch Kudos, the first brand that sells disposable baby diapers with cotton liner. 
One of the most important things as a parent is to keep your baby healthy, safe, comfortable and of course, clean and dry. And with Kudos diapers, you can rest assured that your little one will be both comfortable and dry. 
Kudos diapers are featured in Forbes, The Business Journals, Fast Company, and CNBC, among the others.
Our Kudos diapers review found that the company developed a technology known as DoubleDry that works with the cotton layer, allowing it to wick away moisture from your baby's bum swiftly while locking it in the diaper's core. Their unique design also means they will fit snugly around your baby's bottom, preventing leaks and keeping everything tidy. 
Pros
Their diapers feature 100% organic and breathable cotton liner

The company offers hypoallergenic diapers

Their diapers are free from harmful chemicals

Customers enjoy free shipping on monthly diaper box subscriptions

They offer a 60-day happiness guarantee

Their monthly subscription plan allows customers to enjoy an 11-percent discount
Cons
They do not ship internationally

They do not have diapers for under 8-pound newborns

No phone support
Kudos Products Review
Kudos diapers are 100% organic cotton grown and don't contain harmful pesticides or chemicals. They also use water-based inks and dyes for their prints, so you can ensure that your baby's skin will never come into contact with any harsh chemicals. 
Kudos The Ultimate Diaper Review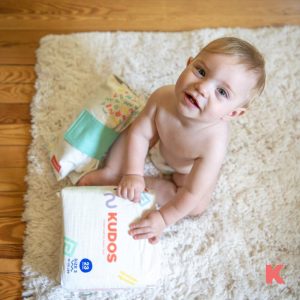 Kudos is a diaper that has been designed and crafted to fit, leak-free, without fail. Each diaper comes with two inserts for double the protection against leaks and three-snap options that allow you to find your perfect fit. The all-in-one design makes changing a breeze with soft cotton on the inside and a soft wipeable liner on the outside.
The materials used in their organic cotton diapers are 100% biodegradable. If you choose to dispose of your diapers in a traditional landfill, they will decompose over time.
You must find the right size and shape for your baby. With three-snap options and two inserts, you can find your perfect fit. Their unique all-in-one design makes changing easy, even for dad! 
Kudos is the only all-in-one diaper with the option for three different rise settings and three different snap positions. The adjustable rise options fit all weight ranges, from small (4 – 12 lbs.) to large (16+ lbs.). That means it gives you the perfect fit for your child's growth. You'll undoubtedly find your ideal fit with three snap positions, whether your baby has a small or large waistline.
The company is proud to offer you a diaper that fits without fail. Their unique all-in-one snap design makes it easy for everyone to have a diaper that fits perfectly with no leaks.
Why use Kudos?
The popularity of Kudos disposable diapers is increasing every day. So why should you use their diapers? Let's dig deep in our Kudos diapers review and learn about some products first.
They Are Made of Plant Materials
Their diapers are made of plant materials, meaning they don't contain any dyes or chemicals that can harm your baby's sensitive skin. Kudos look up to trees, and they use them in most of the diaper parts. They use the air-laid structures from cellulose fluff pulp to ensure the diapers are highly absorbent. Good absorbency keeps the diaper dry while protecting the skin barrier.
Kudos is also the only company that makes disposable diapers with 100% organic cotton top sheets. That means the farmers of these plants never spray pesticides and chemicals that can get into the cotton placed next to your baby's skin. The top sheet is the part that touches the baby, and that's why Kudos ensures it is soft and free from phthalates and any harmful ingredients. 
They Are Hypoallergenic
Because Kudos are free from lotion, latex, chlorine, allergens, dyes, and parabens, they are hypoallergenic; this makes them ideal for babies with sensitive skin since they won't cause diaper rash or other allergic reactions.
Strong and Durable
Because the protective layers in their diaper are made from raw sugarcane, it is strong, durable, and soft. It's also very breathable, keeping your baby's skin dry and comfortable, making it one of the best disposable diapers you'll ever find. It keeps your baby's skin healthy and safe from infection during use.
Easy-to-Use Diaper
Another reason why you should buy Kudos is that they are easy to use. You can put the diaper on your baby, and you'll be good to go for a long time without worrying about leaks or stains. Additionally, Kudos are very affordable, so you won't have to spend much money on diapers. The lightness and thinness of these diapers mean you can easily carry them around.
Green Packaging
The company uses sustainably-sourced and recyclable packaging. They pack their diapers in green polyethylene bags sourced from sugarcane. Also, size four boxes have a recyclable and reusable paper diaper caddy.
You Can Use Them Around the Clock
Natural cotton allows your child's bottom to breathe, meaning they can wear the diaper 24/7. The DoubleDry™ tech also keeps moisture at bay, allowing them to last for up to 12 hours, as they have two layers that prevent leaks while keeping your baby dry. 
Convenient
Kudos disposable diapers are thrown away after use. That means you do not have to clean them or rely on a diaper service, as you can wrap them up, put them in a diaper pail, and then stop thinking about them. As such, this makes them convenient if you are short on time. 
Available in Various Sizes and Prints
Kudos offers diapers in different sizes, from newborn or size 1 (8 – 13 lbs) to size 6 (35 lbs and over). That means you'll always find the right size for your baby. They also feature cute prints that follow your baby's cognitive development. 
Best of all, customers enjoy free shipping when they order diapers worth more than $25. 
Kudos Subscription Prices
Kudos operates on a direct-to-consumer subscription model, and they offer a monthly box based on the baby's changing weight and size for $78 per month. You'll save 11% when you subscribe to this plan, and you'll get 216 diapers. That means each diaper will cost you $0.36.
You can also buy a sample box with a 4-5 day supply for $14. The box comes with 27 diapers, with each one costing $0.52.
The half-month box has 108 diapers and costs $45, while the one-month option(one-time purchase) comes with 216 diapers and needs $88. 
Kudos Diapers Review from Customers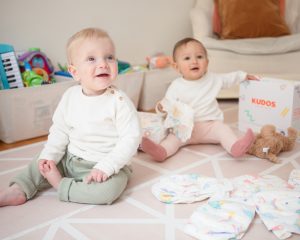 Our Kudos diapers review wouldn't be complete without checking what parents think about this brand. We visited the brand's site to see what parents had to say after using their diapers. Most parents left a 4-or 5-star rating and stated that Kudos offers the best disposable diapers they have ever purchased.
One parent said that they love using their diapers because they use natural ingredients that are safe for their baby. They also stated that they tried them at night and during and were surprised with the results, as there were no leaks. 
Another satisfied customer stated that they loved their thoughtfully designed, high-quality diapers. They continued saying that their baby was comfortable wearing them, and they loved their effectiveness and convenience. Most parents with kids who have sensitive skin praised their diapers and raved about how they are breathable and hypoallergenic. 
On ThingTesting.com, Kudos scored an average rating of 5 stars out of 12 reviews. Most customers stated that they love how the diapers can hold so much without leaks. Some parents said that they loved their durability, cute prints, and how gentle they were to their baby's skin. 
However, we also came across a couple of negative feedback from parents, one of them on TrustPilot. Some customers complained that Kudos did not fit their under-8-pound babies. Generally, customers are satisfied with their diapers and would recommend them to others. The company is doing a great job to ensure parents have the most natural, leak-defying diapers.
Sign Up for Kudos
Sign up for Kudos and subscribe to their monthly plan to save up to 11%. Once you create your account, you can manage your subscriptions and enjoy fast checkouts.
Where to Buy
Kudos has an online shop, so you can get the diapers from the comfort of your home. You can purchase Kudos diapers on the brand's official site MyKudos.com.
Kudos Diapers Shipping and Return Policy
Shipping:
Kudos ships to the contiguous United States, with shipping taking between 1 and 2 business days after you have placed your order. Depending on your location, expect your diapers to arrive within another 1 to 4 business days. The company offers free shipping on their monthly diaper box subscriptions.
Return Policy:
If you do not love the diapers you purchased, Kudos has a 60-day happiness guarantee. That means you can ship them back free of charge, even if you have opened the box. You will then receive a full refund for the amount you spent on the items. The company donates diapers that they are unable to resell. 
To initiate the refund process, email their support team at [email protected]. Keep in mind that they do not refund duties and taxes reimbursements and the original shipping and handling fees.
Promotions & Discounts
Kudos offers free shipping on orders worth over $25. Customers also enjoy an 11-percent discount when they subscribe to their monthly plan, as they will get 216 diapers at 78. That means they will purchase each diaper at $0.36.
Contact Kudos
If you have any questions regarding this company or its diapers, reach out to Kuods's customer support team by emailing them at [email protected]. For general inquiries, send an email to [email protected]. If you have any price inquiries, send them an email at [email protected].
Alternatively, you can send a direct message to Kudo's Facebook or Instagram page. You can also send a snail mail to the following address:
6 Liberty Sq #551
Boston, MA 02109
Kudos Diapers Review: Editor's Verdict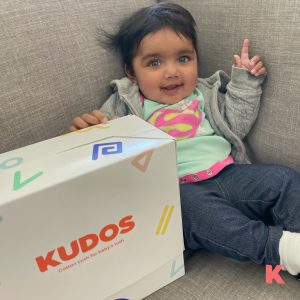 To sum up this Kudos diapers review, we find this company worth it. The company offers high-quality diapers with stretchy material, making them easy to open. The tabs also have a good stretch that allows for a comfortable and firm fit around your baby's belly while fitting snugly everywhere else. 
The tabs also feature adhesive tabs that effectively secure the diaper in place. Their DoubleDry™ technology keeps cheeks dry with two layers that capture and distribute moisture. The diapers are gentle on your baby's skin, and the all-natural materials used to make them promote sustainability.
The company has a responsive support team ready to help parents find the right diapers for their babies. They also accept multiple safe payment methods, including ShoPay, PayPal, GPay, Amex, Visa Card, Mastercard, and Discover. 
Kudos uses state-of-the-art Secure Sockets Layer encryption technology on its site to safeguard all transactions and parents' data against hackers or other malicious people on the internet.
We, therefore, recommend Kudos to any parents looking for natural, leak-defying, and sensitive-skin-loving diapers. 
Are you looking for other kids' brands? Check out our reviews of Adventure Club. Alternatively, have a look at our Boomf Card and Frank Green.
Kudos FAQ
What materials are in Kudos diapers?
This baby's diaper brand uses plant-based ingredients to make its diapers. The top sheet liner is made from 100% cotton, making it soft. It does not contain harmful phthalates and volatile organic compounds, such as methylene chloride, xylene, and toluene. Cotton is clinically proven to be safe on all types of skins, including sensitive ones.
The cotton liners on their diapers also absorb more excess moisture when compared to what other brands do. Kudos does not bleach their mechanically cleaned cotton, and you can even see some black specs that show you how natural they are.
The second layer is the Acquisition/Distribution Layer (ADL), an excellent piece of innovative engineering designed to move moisture away from your baby's sensitive skin and take it to the diaper's absorbent core.
The diaper has two plant-based layers of ADL protection, unlike traditional diapers that feature only one. As a result, this allows the diaper to provide superior overnight-level protection and ensures even moisture distribution.
You will find the absorbent core beneath the ADL; this part is made of the following parts:
The core wrap: This part holds the absorbent materials in.

The swift-absorbing fluff pulp: This is made from trees, and it promotes the transfer of moisture into the superabsorbent polymer (SAP).

Super absorbent polymer: As the most absorbent part, the SAP absorbs up to twenty times its weight in liquid; it can also hold moisture even when your baby is crawling, rolling, and sitting. Derived from petrochemicals, the SAP is a premium performance grade that absorbs loads of moisture, keeping it locked in the diaper's core.
The barrier film is the fourth layer in the Kudos diaper. Made from breathable polyethylene, it keeps moisture inside the Kudos diaper, ensuring it does not feel wet to the touch.
The barrier fill is breathable, allowing some moisture and air in and out of the Kudos diaper, ensuring it is not trapped next to your baby's skin, which can trigger diaper rash.
The back sheet is made from soft and sustainable sugarcane-derived polyethylene. The final element found on the diaper features small, additional components placed towards the outer part of the diaper. These parts are made of plastic; however, the company plans to replace them with plant-based prototypes when they are commercially available.
Where are Kudos diapers made?
Their diapers are made in Germany to ensure they are of high quality.
What's the difference between Kudos diapers and bamboo diapers?
Bamboo diapers use harmful processing techniques dangerous to our planet. On the other hand, Kudos are made from more plant-based ingredients than those found in the leading natural diaper brands. They are also the first and only company to offer disposable diapers with a breathable and hypoallergenic 100% cotton liner. They clean the cotton in a chemical-free revolutionary process.
Do Kudos diapers have a wetness indicator?
Yes. The diapers come with a thin yellow line that turns blue to indicate it's wet.
How are their diapers different from other all-natural disposable diapers?
Kudos offers diapers two times more plant-based than the world's leading natural disposable diaper companies. They are the only brand that sells diapers with 100% cotton liners., meaning that cotton is the only material that will touch your baby's sensitive bum.
Kudo's patent-pending DoubleDryTM technology is built into all their diapers. The double distribution layer gives their diapers unmatched leakage protection.
What plant-based materials are Kudos diapers made of?
Kudos sources materials from sustainable and renewable resources, including clean, hypoallergenic cotton, trees, and sugarcane.