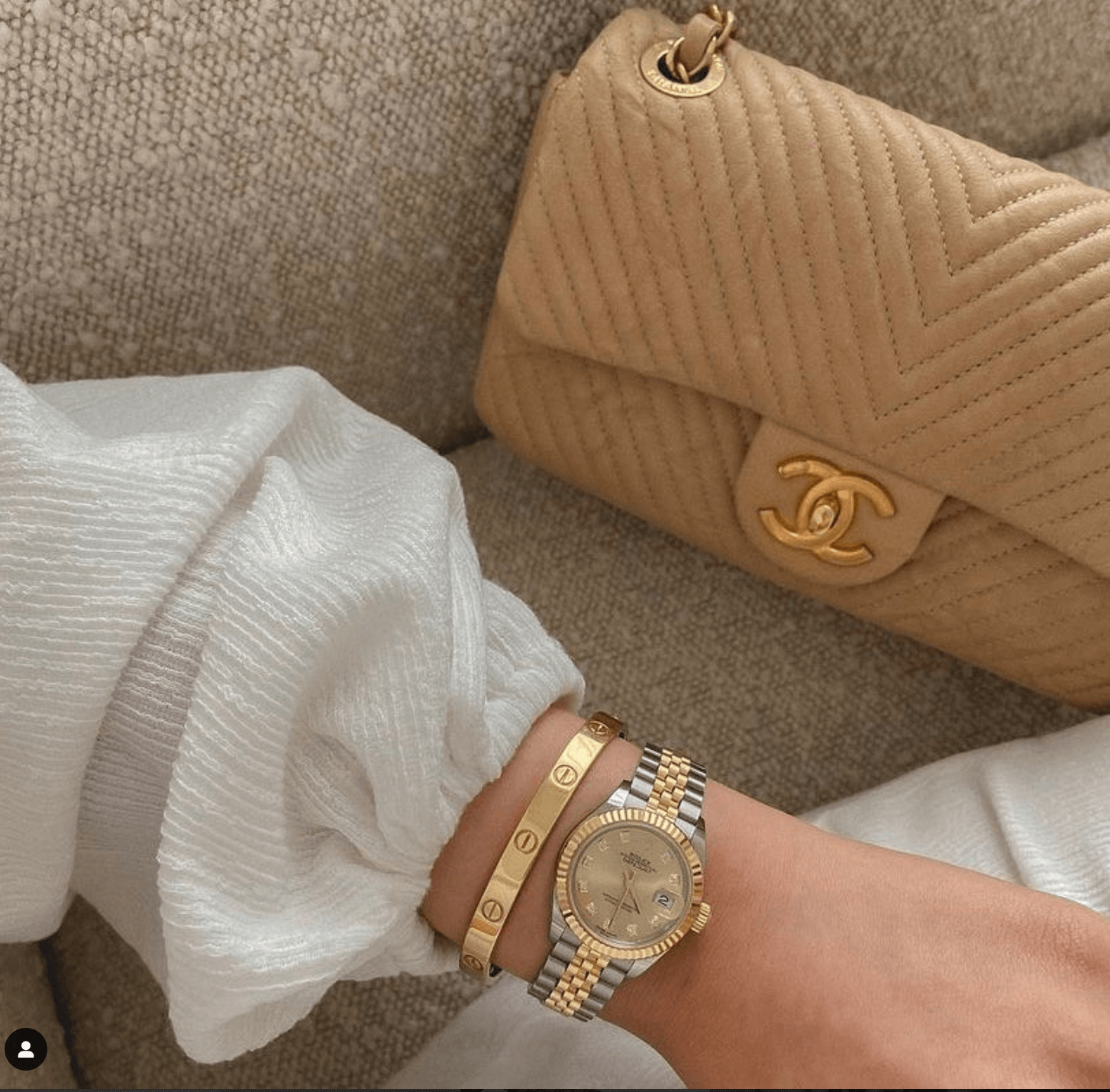 With the extravagant rise of fast fashion and its extensive production and distribution process, the industry has had a massive impact on the environment. As a result of this, the pre-loved trend has arisen where individuals buy second-hand products for a fraction of the cost, benefiting both your pocket, the environment, and allowing you to stay on top of fashion trends by constantly changing up your wardrobe! And while preloved clothing has become common, accessories tend to be overlooked. For example, luxury bags and more importantly authentic bags! Enter Rebag: your one-stop destination for luxurious pre-loved handbags, watches, belts, and other accessories. Buying or selling, Rebag is the place to be – and raving Rebag reviews will testify!
About Rebag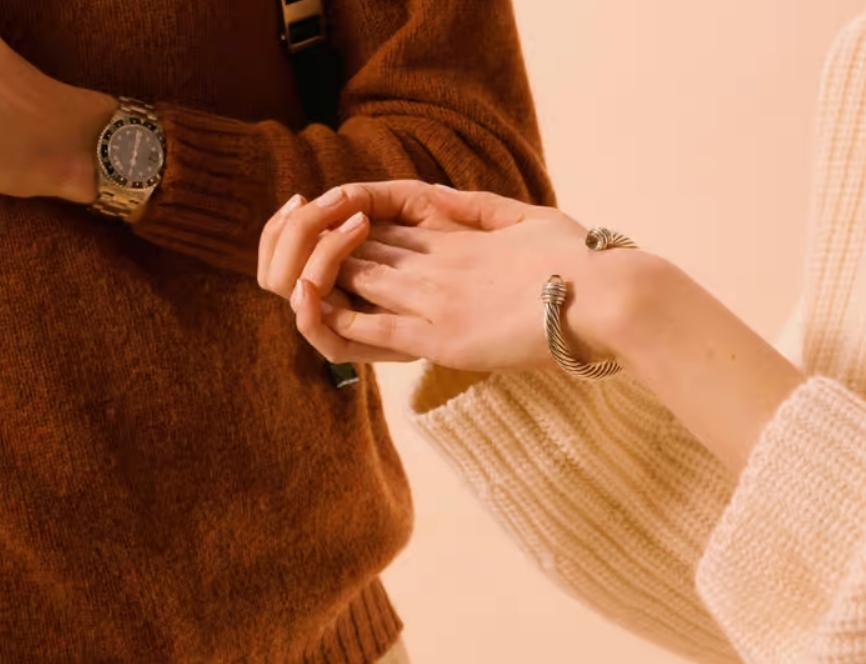 You might be wondering, what is Rebag? Well, established in 2014, Rebag is the ultimate destination for the buying, selling, and trading of luxurious designer handbags, watches, jewelry, and other exquisite accessories. 
Currently, the site has over 50 luxury brands  – including the likes of Hermes, Channel, Rolex, Cartier, and Louis Vuitton – on board and stocks over twenty thousand products, giving users an endless variety of designer items to choose from. 
And what's more is that the company is committed to transparency and empowering both the buyer and the seller, which is why Rebag has developed Clair – an index designed to help the common user get an accurate valuation of their product.
Through Clair, Rebag empowers their customers, making sure that they aren't ripped off either when selling their luxury items or when making a purchase themselves because, at Rebag, it's always the customer that comes first. 
But that's not all – Rebag doesn't just let you buy, sell, and trade your pre-loved items, it also lets you in on what the hottest fashion trends of the moment are.
They are featured in major publications such as Forbes, Vogue Business, Elle, and Women Wear Daily among others. Rebag now counts 428k followers on Instagram and 108k on Facebook.
Introducing The Vault, Rebag's exclusive take on what's a fashion hit and what's a fashion miss brought to you by their talented team and fashion gurus from around the world. All in all, Rebag's creating one fashionable community, and they want you to be a part of it! Read on our honest Rebag reviews to find out more about the company! 
Pros
Rebag provides luxury designer items for a fraction of the cost, making them affordable for a greater range of people
Clair - Rebag's product index service - allows users to get an accurate quote for their product, enabling them to make a one-stop valuation
Customers get free shipping on orders that exceed $500
Rebag ships internationally, with shipping taking approximately 7 to 10 days
Domestic (US) customers can make returns within seven business days since the date of receiving

New users get $200 off their first purchase when they sign up
All items are vetted and verified by Rebag's trained employees, and then ranked on a scale to ensure that customers get exactly what they are seeing
Rebag allows its customers the service of an 'Infinity Exchange' where they can exchange any Rebag purchase - within 12 months - for 70 to 80% of its buying price in the form of credit to be used towards their next purchase, allowing users to keep switching up their style
Rebag also offers a stylists option, where employees help you find your perfect look
Cons
Rebag is limited to bags and accessories, not allowing individuals to trade, buy, and sell pre-loved clothes or other goods
Rebag only caters to designer brands, meaning that the items on sale - although at a reduced price due to their pre-loved nature - are still unaffordable for the large majority
International customers have to pay a $75 shipping fee and are also responsible for any extra costs that are incurred, such as customs

There are no returns on international orders
Rebag Bags Review
In a glimpse, Rebag seems like the service of its time. It's fashionable, it's sustainable, and it's not contributing to the fast-fashion industry. Seems like a win-win situation, right? Not only that, but Rebag gives you the opportunity to refresh your wardrobe right from the comfort of your home, which is a massive win given the uncertain pandemic that has braced us. So, shop Rebag so you too can stay on top of your fashion game without hurting the environment, or your wallet!
Rebag Gucci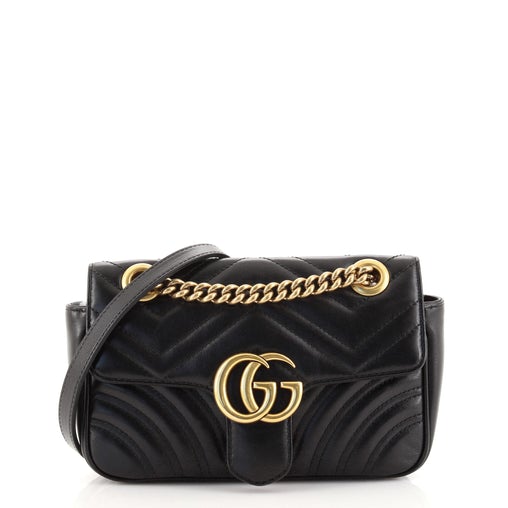 The Rebag Gucci line is anything but sparse. Stocking close to three thousand products, Rebag Gucci includes a variety of handbags, watches, jewelry, belts, glasses, hats and hair accessories, tech accessories, scarves, and other small accessories.
The products range from 20% off their retail price all the way up to 60% and above the item's original retail price, meaning that there is a wide price range that customers can look through to find items that fit their budget. 
What's more, is that a large range of Rebag Gucci's product listing falls within the $100 to $500 price bracket – 538 products to be exact – making it an affordable pick for many people.
And for customers located in the US, Rebag Gucci items are available at six of Rebag's outlets, mainly in the New York and Los Angeles area. So you can head on down and see the product for yourself, achieving maximum satisfaction before you make a purchase. 
And that's not all, even if you can't physically visit an outlet, Rebag's website allows multiple filters, so you can narrow down and select the Gucci product that best fits your liking. Browse and choose colors, materials, and collections to bring home the piece of your dreams!
Rebag Louis Vuitton
If there's one thing about Rebag Louis Vuitton, it's the expansive choice that customers get. With close to seven thousand products, Rebag Louis Vuitton is a dream come true for lovers of the designer label everywhere! Bags, watches, jewelry, belts, keychains and charms, hats, pouches, and so much more! You name it, Rebag Louis Vuitton has it.
And not to worry, products are available in all price ranges, with certain items valued as low as under $200. So, there's really something for everyone at the Rebag Louis Vuitton section. And that's not all they've done.
Not only have they kept user choice in mind, but Rebag has also made sure that customers have the best shopping experience. 
Browsing Rebag Louis Vuitton is nothing short of therapeutic. The products are all carefully sorted and categorized according to price, product type, material, color, and collection, but selecting the specifications of your choice is also as easy as a breeze. 
Rebag Accessories
If you're someone who believes that the true way to make any outfit pop is through the right accessories, then Rebag Accessories is the place to be! With more than 25,000 accessories to choose from, it's a fashionista's dream. Whether you're looking for a bright piece to make your outfit pop, or a splash of pattern to add that oomph factor to your laid-back subtle look, Rebag accessories have it all.
Doubtful? Scroll through their easy-to-navigate website and take a look for yourself. 
Rebag Watches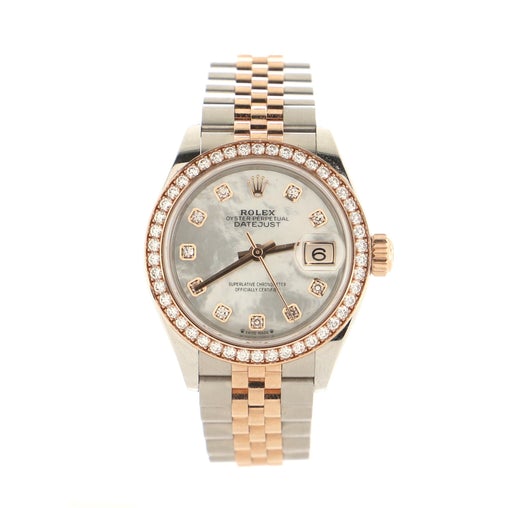 From Chanel to Rolex to Tiffany & Co., Rebag Watches is the go-to place for watches, no matter which luxury brand you're after. With attention to detail and quality that is pristine, customers can find the perfect accessory for their wrist.
And the best thing? Rebag Watches doesn't discriminate, they've got watches for both men and women, and they make choosing your exact specifications a piece of cake.
All you need to do is go through the filters available on their website and choose what's to your liking, narrowing down the options in the process and making it easier to find the watch that's made for you!
So whether you're looking for the finishing piece to your ballgown or an accessory that you can wear on the everyday run, Rebag Watches has got it all!
Rebag Jewelry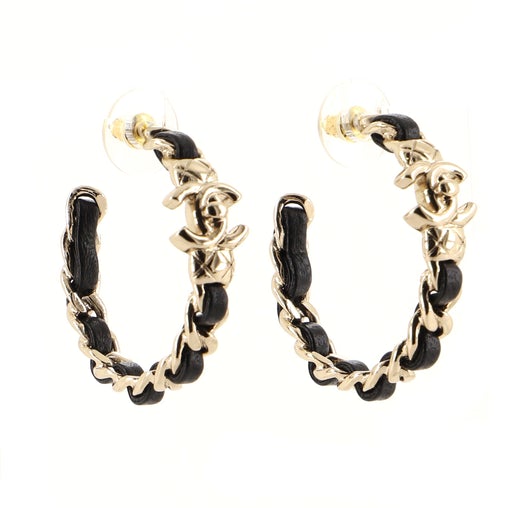 A statement necklace. Elegant earrings. A dainty ring. Whatever your preference, we all know that it's jewelry that really finishes off an outfit. And what better place to pick your precious jewels from than Rebag jewelry?
Not only will you have the luxury of browsing through dozens of designer pieces, but you can do all that while having the complete low down on each individual item. And guess what? All this for only a fraction of the retail price. Sounds like a catch, doesn't it?
Well, it sure is. And the best thing about Rebag jewelry? It has more than just the regular pieces. Yes, you can get everything from brooches to wedding bands – perfect for those last-minute runs! And with international shipping, you don't have to let the borders stop you.
Rebag Reviews from Customers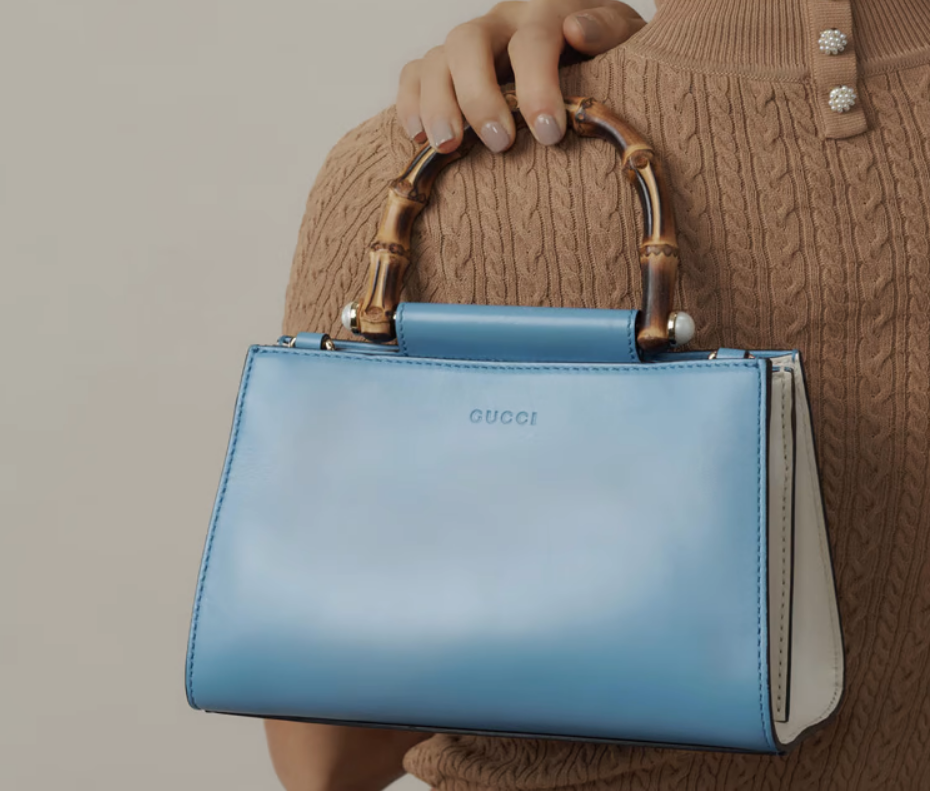 If there's any way to safeguard a purchase, it's by checking Rebag reviews. Not only will you see the unedited face of the brand, but you can also prepare yourself for any failings that your purchase might hold – helping you make an informed decision about whether or not to buy the product in mind. And the same goes for Rebag. 
With a rating of more than 4.9 (out of a possible 5), and close to a thousand reviews, it's safe to say that Rebag holds some grit. To sum it up, customers love Rebag! 
To start off, customers are in awe of Rebag's customer service! 'Super quick response time and really enthusiastic staff – even provided extra details and pictures', said one customer when talking about her experience shopping at Rebag.
Again and again, customers have cited how helpful Rebag's staff was in their own process, and how many times it was the staff that made them finally go forward with the purchase.
Further customer reviews
One customer said that 'I spoke to their representative for over two hours going over the details of my purchase and she was extremely informative and patient.' So, full numbers in the customer service department.
Another thing that customers loved is how up-to-date the company keeps them. 'Sales and promotion are top-notch with notice given ahead of time for upcoming sales' giving users plenty of time to plan their purchasing schedules and budgets. 
Customers also went on to say how trustworthy Rebag was, and how this was a major factor in their opting for it. 'The luxury resale market is always tricky, but with Rebag I never have to think twice' – having such peace of mind when shopping means that customers connect Rebag to a positive experience, making them want to return time and time again. 
And of course, customers loved the quality. If there's one scare in preloved shopping, it's quality, and this is a department in which Rebag is yet to fail. Customers cite how they always get exactly what they are shown, and any damages – no matter how minor – are always informed of beforehand.
So, it's clear to see how transparency is at the forefront of Rebag. 
Even those who had complaints with Rebag had them over the issue of rejected items when they had applied to sell. And although this shows how it isn't always easy to sell through Rebag, it just points towards the high standards they uphold and the commitment to quality that they work with. 
However, we found several complaints about the lost bags and the questionable authentication of the products on TrustPilot and Sitejabber.
Sign Up for Rebag
Signing up for Rebag is as easy as one, two, three! All you need is an email ID, a phone number, and a password, and you're good to go. Once you've signed up and made an account, you can easily keep track of all your purchases and listings no matter where you are.
Simply log in and view your account with a few simple tips – it's really that easy!
And you might be wondering, why sign up in the first place? Well, not only will you be able to keep track of your details from anywhere, but you also get an exclusive $200 discount on your first purchase. 
Where to Buy Rebag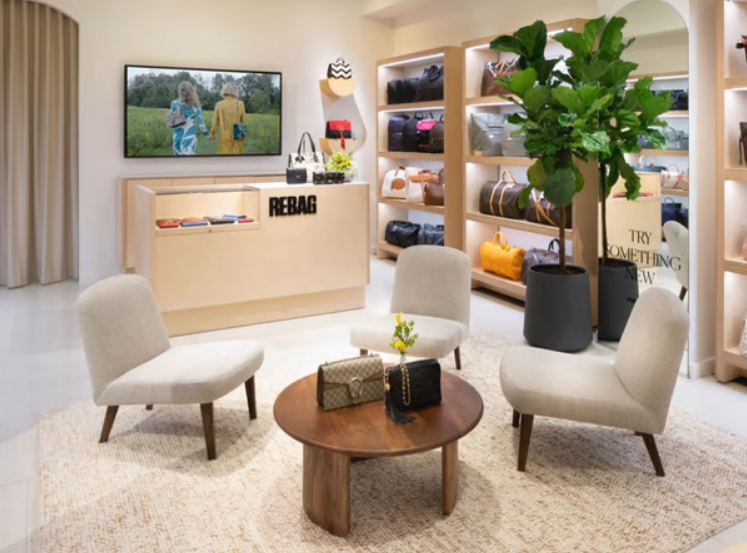 If there's one thing that Rebag loves, it's inclusivity, which is why you can shop Rebag no matter where you are! Rebag ships internationally, so whether you're in India, Paris, or Malaysia, you can easily get your hands on the designer accessory of your dreams. 
So, one place to buy Rebag is online, but that's not the only way. If you're based in the US, then you can also shop Rebag at one of the exclusive Rebag locations that cater to the brand.
There are a total of eight Rebag locations, each stocking different items and offering customers a chance to view products upfront before making a purchase. 
Short on time and not sure if a trip to an outlet is worth it? No worries, all of Rebag's outlet inventories are updated online, and customers can take a look at the current stock before going down for a visit, maximizing both their time and giving them an opportunity to get a sense of style and aesthetics beforehand. 
Rebag Shipping and Return Policy
Rebag packs a lax shipping policy: orders over $500 get free shipping, and those under have to pay a $20 shipping fee. Either way, customers aren't getting a hefty charge on their order when taking into account the value of the product that they are purchasing. 
And for those residing over borders, shipping costs a total of $75 plus any customs that may be applied – but Rebag does take full accountability of any damages that may and occur and the product reaches the customer within ten days.
So all in all, it's a pretty good shipping process, especially when compared to what other brands are offering. 
As for the Rebag return policy, Rebag accepts returns on all domestic orders within seven days of the product being delivered, and a money transfer bank takes about two weeks. However, customers are liable to pay $20 on every return, and international orders are not entertained for returns at all. 
Rebag Promotions & Discounts
Rebag realizes the price point of most of its products, which is why it's no stranger to offering promotions and discounts. Not only do first-time customers get $200 off their first purchase, but users can also avail discounts using a Rebag promo code or a Rebag coupon code.
Their most recent promo code is SPARKLE which gives customers 10% off on their orders till the 3rd of January. 
Contact Rebag
Is there something we have not yet answered in our Rebag reviews? Rebag is big on customer service, which is why there are multiple ways to contact them. You can either write to them through their website on the contact page, engage in a live chat on their website from Mondays to Fridays between 9 am and 6 pm EST, or call them at 1-844-373-7723 during the same hours. 
Rebag Reviews: Editors' Verdict
So, would you try your hand at Rebag after this Rebag review? We really hope the answer is yes. After all, a designer accessory is an investment, so why not get it below the retail price when you're guaranteed both quality and a seamless buying process.
Customers certainly believe that the company is worth the hype and they had pleasant experiences talking to their customer care department. After all, there haven't been many negative reviews.
Whether you think this is worth your money or not, we'll leave that to you!
If you agree that the accessories are an integral part of the final look, make sure to take a look at our popular accessories reviews, such as MVMT Watches, Original Grain Watches and Bellroy.
Rebag FAQ
What designers does Rebag accept?
As of today, Rebag accepts over 40 luxury designers. Among these are names such as Gucci, Channel, Hermes, Lanvin, Celine, Bvlgari, Burberry, and Tom Ford, among many others. For the full list, you can visit their website or reach out to a Rebag customer representative.
Is Rebag authentic?
You might be wondering, is Rebag legit? Is it the real deal? Well, you can rest assured because each piece stocked on Rebag's website and in their outlets is vetted by the Rebag team. And only once its authenticity is confirmed is it available for purchase to the public.
How often does Rebag get new items?
Rebag receives new products every week and they are available on rebag.com. They advise you to visit the website on Wednesday and also shop the 'New Arrivals' section before the items are sold out.
How does Rebag determine offer values?
Rebag has been on the market for years and their database grew significantly over the years which enables them to provide you with competitive prices and offers.