Getting a picture-perfect smile is a dream many of us hold dear. But traditional braces can be uncomfortable, unsightly, and expensive. Clear aligners seek to resolve some of these issues, offering a subtle tooth-straightening solution that requires fewer doctors visits and a smile that still looks good in the meantime. But even clear aligners have their drawbacks. With average prices sitting between $3,500 and $8,000, this "simple" solution is simply out of reach for many! So, when we found AlignerCo offering virtually invisible aligners for less than a third of the price, we were intrigued! But are cheap aligners worth it? Although they're less expensive than other products on the market, we still don't want to be spending over $1,000 on a teeth-straightening program that doesn't live up to its promises. So, what better way to answer our questions than with these AlignerCo reviews? In our detailed and unbiased analysis, we'll look into some of the best-selling AlignerCo programs, how they work, and what real AlignerCo customers have had to say about the product and service. All so you don't have to part with a cent without being 100% confident in this brand.
About AlignerCo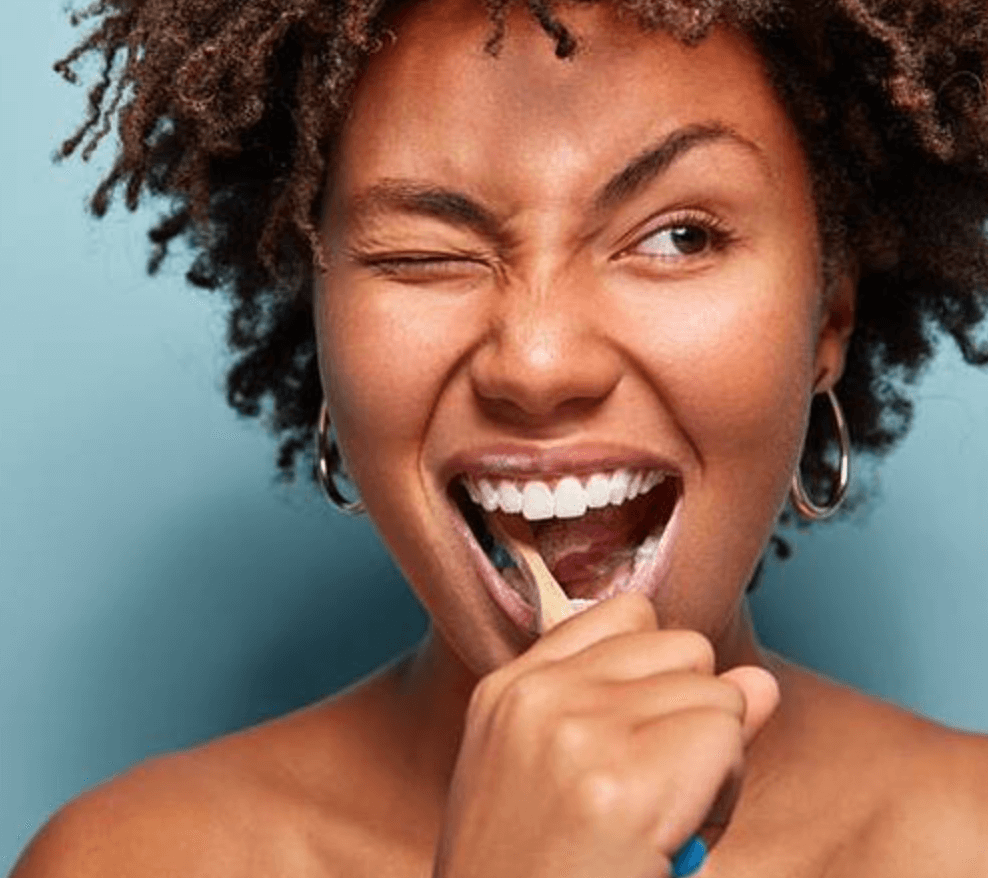 There isn't a whole load of information available about the founder of AlignerCo or how the brand came about. However, we did find the BBB (Better Business Bureau) listed the business start date as of January 2019, and some marketing blogs note the founder as Mr. Ryan Smith.
AlignerCo has quickly grown in recent years, with Mr. Smith (noted as the Marketing Director in this interview) stating that lockdown had a huge impact on the teeth straightening industry.
While the brand is proud of its ability to "straighten teeth in 3 simple steps," what really sets the company apart from its competitors is the price.
As we mentioned, many clear at-home aligners cost up to $8,000, whereas AlignerCo offers a simple, straightforward service starting at just $1,145 (and that's without adding any AlignerCo coupons or discounts, which we'll get to shortly!). Plus, you never need to leave the house!
What's more, the company also offers payment plans and has recently introduced a night-only aligner option for those who don't want to wear their aligners all day.
On the AlignerCo Results page, you'll find some impressive success stories, and there are loads of positive AlignerCo reviews from real customers across the web.
The few negative reviews we found seemed to be an unfortunate poor experience with the AlignerCo customer service team, but there are plenty of rave reviews that suggest these experiences are not common.
Pros
Incredibly competitive price – far cheaper than other clear aligner providers.
Several payment plans are available.
Some of the clearest invisible aligners on the market.
There is a night-only aligner option available.
Relatively short treatment time (AlignerCo states most treatments will be complete in 4-6 months).
Lots of positive AlignerCo reviews and happy customers.
Plenty of special offers, discounts, and an excellent referral scheme.
The aligners are made of Essix plastic, which is a well-respected and experienced dental materials provider.
Cons
The NightOnly treatment is a little more expensive and takes longer for results.
There is often a slow turnaround time to receive your aligners, this can mean the actual turnaround time is more like 8-12 months from the date you order your Impression Kit.
The cost of extra retainers can quickly add up.
Some AlignerCo reviews mention difficulty with customer service – too much reliance on pre-set answers.
Once you have agreed to the process, there is no refund/returns policy. The only option is further treatment (extra aligners for dissatisfied customers tend to be produced free of charge).
How AlignerCo Works
As we've mentioned, AlignerCo offers "Teeth Straightening in 3 Simple Steps," making it an incredibly convenient DIY option to get that perfect smile. Here's how it works:
Step One
The first step of your teeth straightening journey with AlignerCo is to order an impression kit for $39.99. This will show the dentists what they're working with, and give them a chance to create your bespoke aligner treatment.
The Impression Kit can be a bit tricky, and with no physical locations to take a scan, it's the only option for starting your AlignerCo journey.
However, the company does understand that taking your first impression can be a challenge, and has clearly put in a lot of effort to provide clear instructions, and the AlignerCo support team is always available to help you get the right impression.
The top tip we found here was to try and act quickly, as the putty doesn't take long to set! It's not uncommon for customers to need a couple of attempts to get this right.
Step Two
Once you've taken an impression of your teeth, AlignerCo asks you to take multiple pictures of the impressions and send them to the company.
At this point, it's worth noting that AlignerCo is clear that their treatment is not suitable for severe teeth misalignments or over/underbites. It is more suitable for minor corrections.
If you're not a good candidate for the treatment, don't worry, the cost of the impression kit will be refunded!
However, if you are a good candidate, your dentist will create a customized invisible aligners treatment plan for you. If you have not already selected the plan you wish to take part in (SmileAdvantage, SmileFlex, or NightOnly), you can do so at this stage.
Your dentist will also send you a Smile Projection. This will give you an idea of the results you can expect if you follow the recommended treatment plan. However, please be aware that this is just a projection, and actual results can vary.
Step Three
Once you've approved your projection and the treatment plan, your aligners will usually arrive within 4-5 weeks.
All that's left to do is wear your aligners for the recommended amount of time (20-22 hours for the daily treatments, 8-10 hours for the NightOnly option) and enjoy watching "the magic happen"!
AlignerCo Treatment Plans Review
Now you know how the AlignerCo treatments work, let's take a more detailed look at the various plans available.
AlignerCo SmileAdvantage Review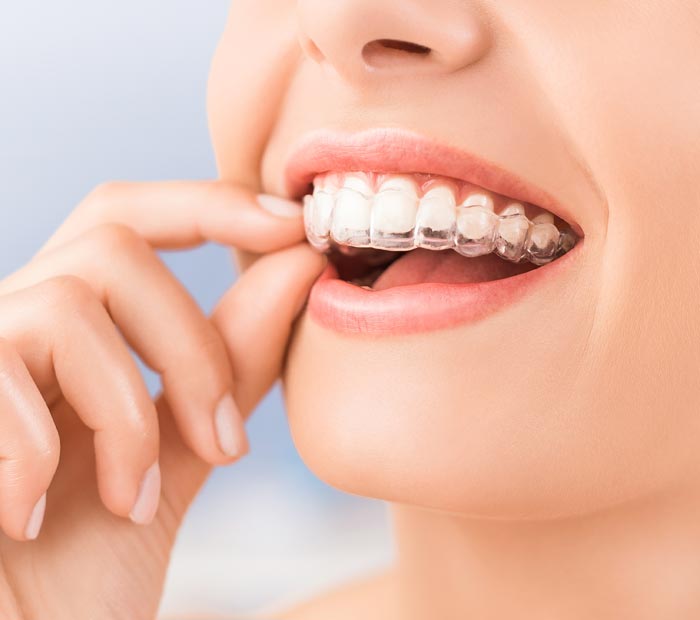 AlignerCo's SmileAdvantage is their default and most popular treatment plan. It costs $1,145, however, there are often AlignerCo sales and discounts available.
In fact, when writing this AlignerCo review, the SmileAdvantage plan was on sale for just $895. From our research, this is not uncommon.
This is the cheapest AlignerCo plan available and requires full payment up-front. The plan includes the Impression Kit, your Smile Projection, and all your aligners and retainers. US customers will also benefit from free shipping in this plan.
AlignerCo SmileFlex Review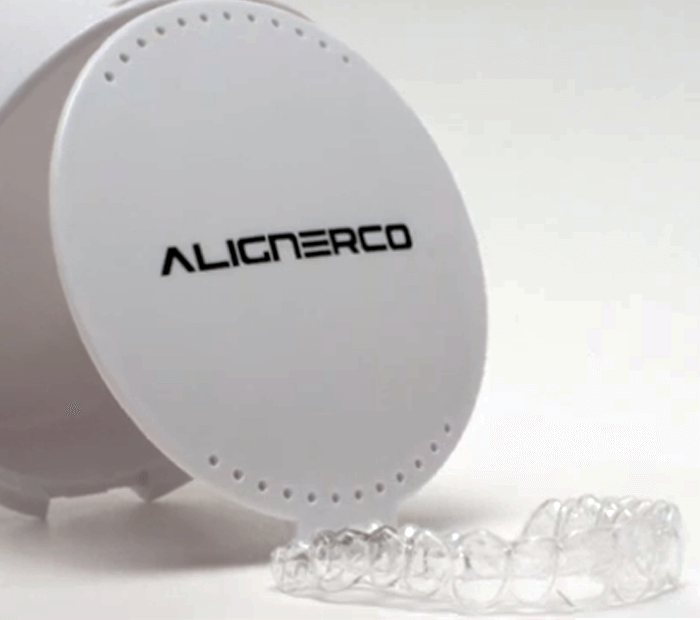 AlignerCo's SmileFlex plan is an excellent option if you want to spread payments. The price starts at $81 per month with 12 payment installments. You will need to undertake a soft credit check to qualify for this payment plan.
Although this won't affect your credit score, it does mean that you may not qualify if you have a poor credit rating.
Like the SmileAdvantage plan, SmileFlex includes the Impression Kit, Smile Projections, Aligners, Retainers, and free US shipping.
AlignerCo reviews of this plan suggest that it's easy to use and the friendly customer service team is very helpful. One single mother of three advised AlignerCo customer support was "outstandingly patient."
AlignerCo SmileFlex Easy Review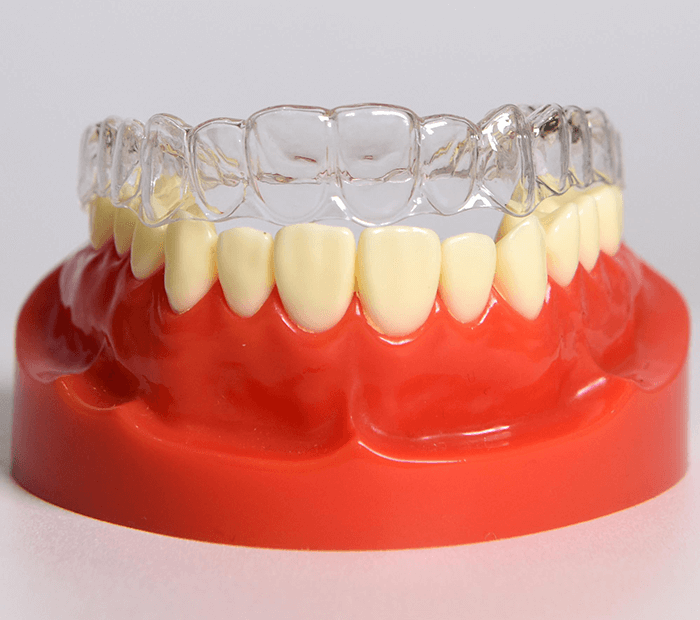 AlignerCo SmileFlex Easy is an excellent option for anyone who would prefer to make monthly payments but perhaps won't pass the credit check stage to qualify for the standard SmileFlex plan.
The trade-off is that with SmileFlex Easy you'll pay slightly more ($95 per month for 11 months), and will need to make a $275 down payment to get started.
SmileFlex Easy is also more convenient as this plan accepts all major payment methods, whereas the standard SmileFlex plan is more restrictive on the payment methods it will allow you to use.
As with the other plans, SmileFlex Easy customers will receive the Impression Kit, Smile Projection, Aligners, Retainers, and free US shipping.
Again, AlignerCo reviews for this plan are overwhelmingly positive, with customers praising the "amazing" customer service team and convenient payment options.
Based on reviews, many customers have utilized this plan in the last few years following tricky financial situations. One reviewer stated they were "super excited that I could afford to get my teeth straightened."
In the reviews for this plan, we also noticed one customer was allowed to switch from the SmileAdvantage to SmileFlex Easy part-way through their treatment. This included refunding the remaining amount and permitting monthly payments to take place.
This flexibility and understanding are wonderful to see in any company and give us great reassurance that AlignerCo would be an excellent brand to work with.
AlignerCo NightOnly Review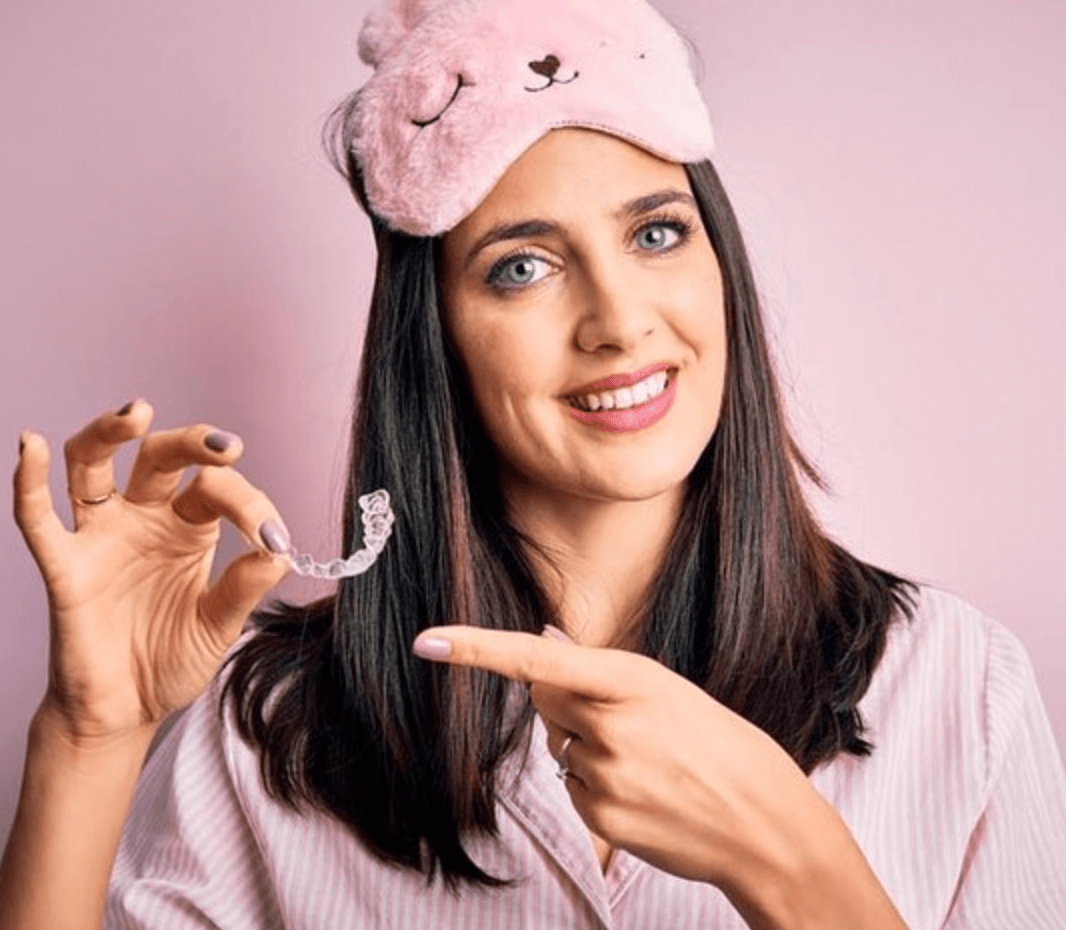 The NightOnly plan is the latest addition to the AlignerCo brand. This treatment plan lets you "straighten your teeth while you sleep" for excellent results with "less daily wear time, no interruption to your daily routine [and] easy care and maintenance."
The NightOnly plans start at $1,345 (currently on sale for $1,095) if you're happy with a one-off payment. You can also benefit from the NightFlex (monthly installments of $99 following a credit check), or NightFlex Easy (monthly installments of $105 for 11 months with a $345 down payment).
The main benefit of this treatment plan is that customers only need to wear their aligners for 8-10 hours every night. In comparison, AlignerCo daytime aligners must be worn for at least 20-22 hours daily.
The downside is that your treatment time will be longer, and teeth may drift back when the aligners are not being worn.
AlignerCo Reviews from Customers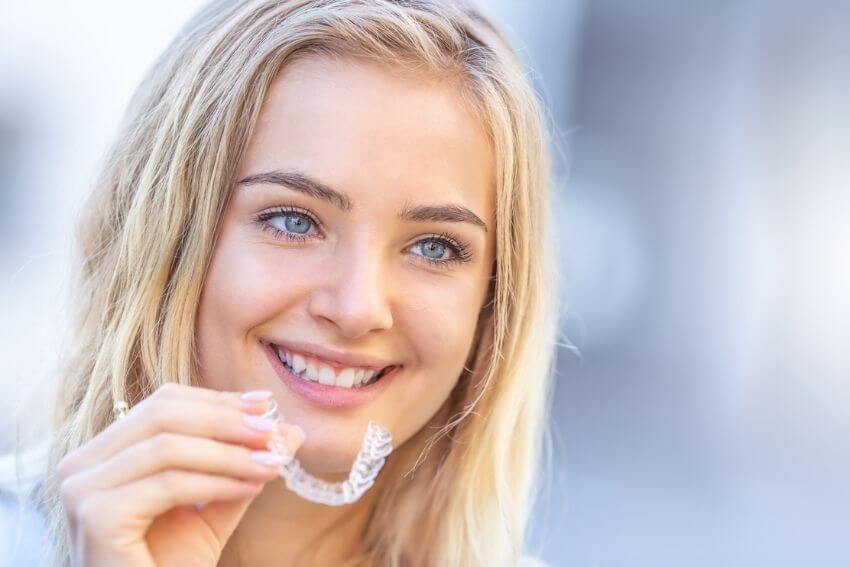 Looking at the AlignerCo reviews and results on the website, we spot only 5-star, glowing reviews. Customers regularly cite a wonderful customer support team, effective results, and flexible payment plans as reasons for their ratings.
However, anyone who's read one of our brand reviews before will know that we're not always sucked in by the reviews on a brand's own website. So, we looked a little further afield to see what real customers are saying about AlignerCo on independent review sites.
Our first stop when building any brand review tends to be Trustpilot. AlignerCo claimed its Trustpilot account in May 2019 and has an "Excellent" score of 4.5-stars across 672 reviews.
Like we found at alignerco.com, these reviews frequently mention a "fantastic" customer service team "making this easy at every step."
One reviewer did comment that their aligners "took much longer to get than I was told…" but also commented on how customer support "was very helpful and quick to respond." This reviewer went on to state that (when they arrived) "the aligners fit perfect."
We found similar results on the BBB, with a ranking of 4.29-stars across 55 customer reviews. Again, reviewers comment on excellent customer service, no discomfort, super-clear aligners, and effective results.
The few negative reviews we found across sites seemed to be following a poor experience with "Ele" (we suspect Ele is a bot, not a real representative). However, maybe 1/10 customers experienced this, and sometimes it's simply impossible to please everyone!
A few other reviewers mentioned a discrepancy between the Smile Projection and their end results. It's worth highlighting that the Projection is just that, and results aren't guaranteed.
However, these complaints have all been subsequently marked as resolved (although details aren't available).
Where to Buy AlignerCo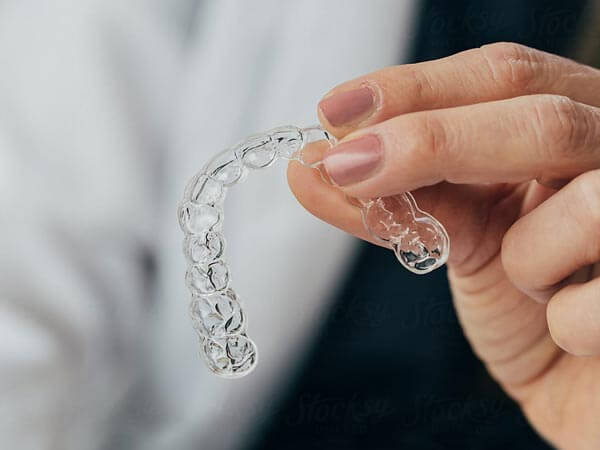 You can only pick up AlignerCo's teeth straightening solutions on the website – alignerco.com.
That said, if you are desperate for an in-person consultation, you could book an appointment at the AlignerCo Smile Studio.
There is only one Smile Studio in New York, so you may have to travel if you're not already local, and taking advantage of the online process is likely to be far more convenient.
AlignerCo Shipping and Return Policy
Shipping
There isn't much information available regarding AlignerCo's shipping policies other than that US customers will benefit from free shipping with any of the treatment plans.
To get some more information, we chatted with "Ele," who advised us the return shipping for the Impression Kit is also included as part of the package price, and that this is shipped out within 2-3 business days of your order. She advised you should receive it "within a week or so."
After you've returned the Impression Kit, the treatment plan should be generated within 3 weeks for your approval. If you approve the plan, your aligners will be created and shipped in 4-5 weeks.
AlignerCo will also ship internationally.
Returns
If you change your mind about an order, you can request a cancellation within 24-48 hours. After this point, you cannot return your Impression Kit.
Once you've completed your Impression Kit, if the experts determine you're not a suitable candidate for the treatment plans, you will receive a full refund. After this point, refunds are not available.
If you are dissatisfied with the end results of your treatment and you have followed all the stipulated guidelines, you can contact AlignerCo for a re-evaluation.
This won't generally involve any refunds, but the company may offer you additional aligners to continue treatment and/or correct any issues.
AlignerCo Coupon & Discounts
AlignerCo is already known as one of the most affordable invisible aligners providers worldwide. But if you're looking for even more savings, you can find loads of AlignerCo Coupons and discounts on their website.
Across all AlignerCo reviews we read as part of our research, there seems to be a potential $250 saving on the SmileAdvantage plan. This was also true when we evaluated the company, and "Ele" advised us this promotion also included a free whitening kit.
If that's not enough, AlignerCo offers an excellent referral program. Whenever you refer a friend, they'll receive $100 off their treatment plan, while you'll get a lovely $100 in cash!
Finally, teens and active/retired veterans can receive a further $50 off. This is applied on top of any ongoing promotions, so there are plenty of savings to be made!
Contact AlignerCo
AlignerCo customer support can be contacted toll-free (US-only) on 1-877-840-1561 from 9 am to 6 pm EST. The Live Chat function is available 24/7, and you can also email [email protected].
You might also want to check out AlignerCo's FAQs for answers to most customer queries.
AlignerCo: Editors' Verdict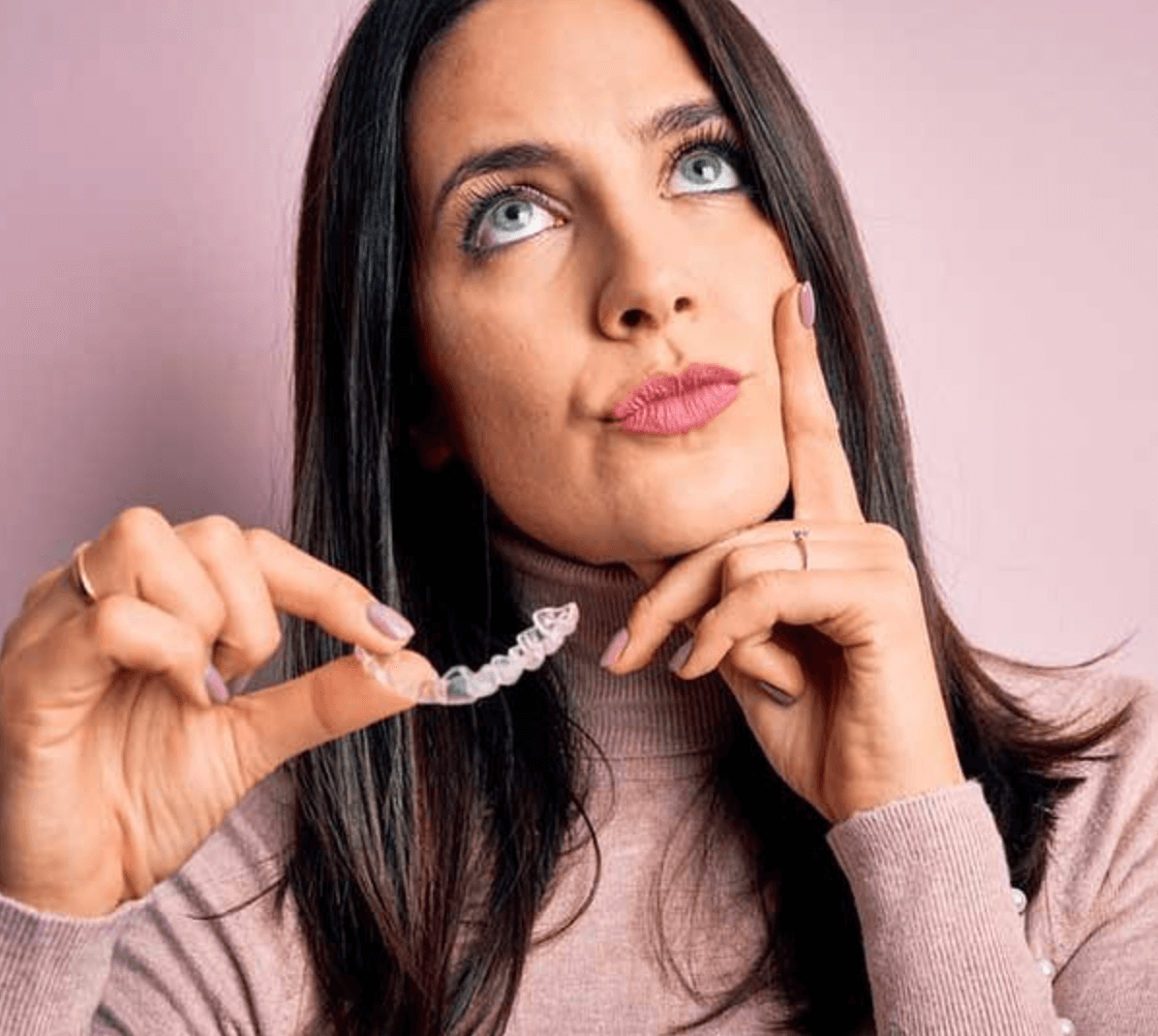 Overall, we were very impressed by AlignerCo. Although we might have liked more background information on the brand, the excellent results and happy customers are really more important than the background color.
Of course, the price speaks for itself when it comes to AlignerCo being an attractive choice for teeth straightening. And the range of payment plans, discounts, coupons, and more all help make AlignerCo a surprisingly accessible and affordable option.
However, cheap isn't always a good buzzword, particularly when it comes to oral health. So, it's important that these aligners are effective as well as affordable.
And based on the results we've seen from customers across the web, it does appear that AlignerCo satisfies this requirement.
Although there are a handful of individuals who didn't quite get the results they were hoping for, most AlignerCo reviews seem to be very happy with their new, straight teeth. So much so that we would feel confident ordering from this company.
As a final note, we've just had another pop-up on our live chat with Ele, suggesting she can give us an extra discount! So, if you're looking for a great bargain, you might want to start up a live chat and go quiet for a few minutes…
We suspect this is a bot, not a real person, so this response is likely to be automated and is definitely worth a try!
Looking for some tooth care products to improve your tooth health? Check out our popular reviews of BURST, Snow Teeth Whitening, and Bite Toothpaste Bits.
AlignerCo FAQs
How do I wash and clean my aligners?
AlignerCo recommends cleaning your Aligners by simply placing them under a running tap or dipping in tap water and gently rubbing them with a soft-bristled toothbrush.
The brand does not recommend using toothpaste or mouthwash to clean your Aligners, as this can cause abrasions that will ruin the invisible effect.
How long does AlignerCo treatment last?
Most treatment plans last 4-6 months with AlignerCo.
Can I eat and drink with aligners in?
AlignerCo experts "strongly discourage" users from eating, chewing, or drinking anything but plain water while wearing your Aligners.
However, they're easy to put in/take out, so you can simply remove them while eating/drinking and put them back in when you're done.
For how long do I wear the Aligners during the day?
Day Aligners should be worn for 20-22 hours each day. The NightOnly Aligners can be worn for 8-10 continuous hours overnight. It's vital to hit these targets in order to get the best results and not delay treatment.
Are Aligners safe/recommended during pregnancy?
All Aligners are BPA-free and prescribed by the experienced and licensed team of AlignerCo Experts. This means your Aligners should be absolutely fine for use during pregnancy.