Season-less outfit for women who want to feel cozy, stylish, and elegant all year round. Finding flattering, fashionable clothing options for women is challenging. AYR is a women's clothing company that focuses on designing ageless, timeless, and effortless clothing for everyday life. Whether you are looking for an outfit to wear for a date, dinner, date play, or office, AYR Clothing has impeccable options for you. The brand's clothing is simple but classy with no ruffles, bow, sparkles, or dramatic prints and cuts. They feature quality construction, timeless styles, and effortless silhouettes for the modern woman. For example, the AYR jeans or tees are worth looking into. This AYR review will give you the low-down on the company's best-selling fashion product, discounts, return policy, customer reviews, and more to help you decide if this clothing company is right for you.
 

About AYR Clothing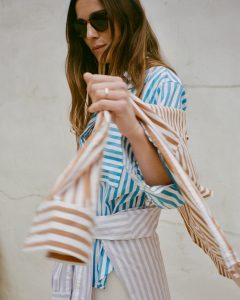 AYR stands for all year round; the brand was founded in 2014 by innovative and creative friends who realized there was a gap in the market. Jac Cameron, Maggie Winter, and Max Bonbrest launched the company after splitting away from the Boobos – a digitally native menswear store. The three started by making two hundred pairs of jeans at their Los Angeles factory and invited friends and family to fit their outfits. 
Many people were impressed by the elegant designs and bought their jeans immediately; within a short time, the 200 pairs were all sold out. Friends and family went out advertising and created a buzz about the brand. As a result, the co-founders decided to release their full line a few months after.
Today, the AYR clothing company operates in New York City and prides itself on having several celebrity followers like Chrissy Teigen, Kendall Jenner, Selena Gomez, Jessica Alba, Gwyneth Paltrow, Lake Bell, and Karlie Kloss. The brand has a remarkable online and local following that contributes to its exceptional everyday growth. The clothing house has expanded profoundly, and they offer retail and wholesale services to the customers. 
The company focuses on feminine styles, but the approach to design resembles that of menswear. Equipped with a good fashion background, the co-founders believe the experience helped them prepare for the grand launch. The brand's mission is to create confidence through its outfits that embrace the simplest styles that are sometimes the hardest to find.
Pros
The company offers a wide range of simple yet classy outfits
The fashion products made of high-quality materials
The brand focuses on offering timeless, ageless, and effortless clothing for all seasons
Their clothes are available in all sizes, from XXL to XS
Their clothes are simple, beautiful, and well-thought-out
The company offers a 30 days window period for returns and exchanges
Cons
The brand does not offer international shipping
Some customers find the AYR clothing a bit pricey, but they say they are worth every dime
No live chat function
AYR Clothing Review
 With an expansive selection of timeless fashion pieces, the popularity of the AYR clothing brand is growing every day. Their fashion products are made of high-quality materials to ensure their durability. With that said, let's look at their bestsellers. 
 

AYR Jeans Review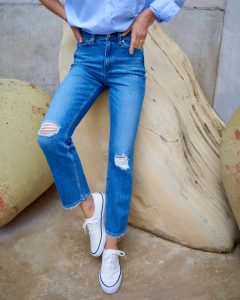 Whether you love super high rise, high rise, medium-rise, medium low rise, or low rise jeans, you will never lack a piece that suits your taste at AYR clothing. Our AYR jeans review found that the brand has a variety of designs suitable for all sizes and figures. Their jeans are also comfortable, fashionable, and define your beautiful body regardless of age. 
 Our AYR review discovered that skinny jeans enthusiasts have an immense range of options to choose from, including The Riser, The Chiller, and The One Love. When you pair them with the correct top, AYR skinny jeans give the illusion of being lean and tall yet fashionable. They allow you to enjoy the feminine silhouette all seasons around and attract attention at the party or any other event that is fashion conscious. The brand incorporates solid denim material in their lean jeans to make them durable and long-lasting. 
 If you don't prefer wearing skinny jeans, you can go for The Pop, The Sugar, The Secret Sauce, The Beat, or The Yes Yes Yes jeans are ideal for you. These jeans are not tight but come wide-legged and still give the modern woman an in-style look if combined with the right top. The classic wide-legged trousers are versatile, timeless, and long-lasting. They give you a more relaxed look without flattering your body. We hope these AYR denim reviews can help you find the perfect jeans to fit your body and style. 
AYR Tops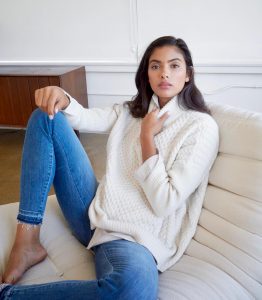 AYR Clothing also offers a variety of tops that you can wear with your AYR jeans or your favorite skirt. The tops are comfortable, fashionable, and super-cool additions to your wardrobe. The brand's top collection suits different occasions, body types, sizes, and shapes. Whether you want long-sleeve striped shirts or crop tops, the company has it all, with different designs and patterns to suit your preferences.  
The Deep End fits both formal and informal wear. Made of 70% Cotton, 27% Nylon, and 3% Spandex, this shirt has a loose fit and pairs well with all types of jeans. It's available in various colors, including blue & white stripes, oxford blue, sesame, cherry blossom, sage, Mac N Cheese, Athens blue, and Olive Ya. The long-sleeved buttoned tops look good on all body types, and you can wear them when going to work or on a date night. 
If you want a soft tee, The French Fry top consists of 100% cotton material to keep you comfortable all day long. It provides a loose fit that goes well with all body types if paired with the perfect jeans and shoes. They come in different colors, including piano, Bauhaus, turmeric, flamingo, romaine, brick lane, and hydrangea stripe.
 Add The Supercool white tee shirt to your wardrobe if you want to turn heads. It features soft-washed cotton from Peru and looks cool and flattering. The top is available in various colors, including white, black, sports gray, and light hydrangea. The fit is oversized but perfect for all body types; you can pair it with jeans and a beautiful stiletto, dolly shoes, or sneakers. With AYR stylish tops, you will want to own several colors for different days.
 

AYR Comfy Cozy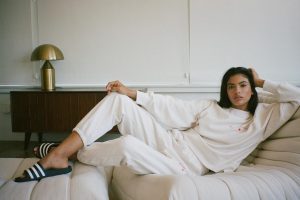 AYR clothing brand also offers comfortable and cozy clothes that give you the hot girl feeling while napping, sleeping, or taking your Fido for a walk. Essentially, this category includes sweatshirts, sweatpants, cool pants, and much more.
 Their sweatshirts are light, warm, and soft, and they offer you the comfort you need. They feature 100% cotton and are designed with an oversized vintage fit perfect for all body sizes. They are not too sporty, and you can pair them with jeans, sweatpants, or shorts. 
 Just like the sweatshirts, the company's sweatpants feature the same material and appearance. They are soft, cute, warm, and comfy to wear in or outside the house. They are designed for an easy fit that keeps you comfortable all day long. Be sure to pick the right size for the perfect look and avoid looking oversized in them. 
 You may want to replace the sweatpants with a pair of cool pants from the brand. The cool pants feature an easy fit that allows you to sleep in them if you want to. Some of these cool pants are made of 58% Pima cotton, 39% modal, and 3% spandex all milled in Peru. Others consist of 58% Pima cotton, 39% marshmallow fluff, and 3% good vibes. You can now go on vacation or shopping looking stylish with the supercool pants that go perfectly well with the super-cool tops, tees, or sweatshirts. 
AYR Jackets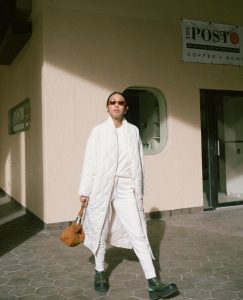 AYR offers two types of jackets: The Quillionaire and The Robe. The Quillionaire is a white, long duvet coat that keeps you in style while protecting you from cold. It is available in Pavlola color only designed for an oversized fit. 
 The coat is easy to layer and is long-sleeved with a dropped armhole. You can combine the jacket with your AYR jeans, sweat pants, or even cool pants and still look fantastic. The lightweight coat makes a worthwhile addition to the warm-wear closet. 
 You'd also love to grab another warm outfit to substitute the Quillionaire from time to time. The Robe from AYR makes the perfect selection in this case. Remember, you want something protective and fashionable at the same time. The robe comes in a perfect weight, shape, and drapes well. It features long sleeves, dropped armhole, an unlined body, and a no-closure front. 
 The stylish robe also has pockets and butterfly-lined sleeves to improve its look. AYR online reviews show that customers love this coat because it's beautifully designed and boosts their confidence. They talk of the robe coming out well when paired with jeans and a super-cool top. The brand only has a navy blue robe for now, but the color blends perfectly well with every other color. 
AYR Tees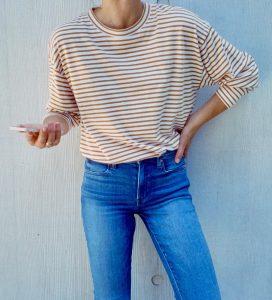 While you may have your favorite jeans and cool pants to rock in day-in and out, you need to have several tees to combine with them and complete the look. AYR tees are high-quality, with many of them being made of 100% cotton. That means you won't experience any kind of irritation from synthetic fibers, and it does not lose shape after washing. The tees are easy to put on and off and super easy to maintain. 
 You can flaunt your body shape by combining your skinny jeans with the fizz- a tee that is both sexy and flattering. If the AYR denim reviews convinced you, then you'll be buying the perfect duo. You will find them in white and kalamata black to match different outfits. The tees are sleeveless and slightly oversized with a boob pocket for aesthetic purposes. The 100% Pima cotton muscle tee is also lightweight and soft. 
The vest tops fans are not left out, as the AYR clothing brand has got you covered: The Flex Tees feature 50% Pima Cotton, 49% Modal, and 1% Spandex. The tees give out a perfect combination with jeans, cool pants, or sweatpants. It is available in white only, meaning that it blends with multiple colors. 
 For those who love simple, but classy tees, The Striped tees can do the magic when combined with your favorite jeans. They are available in various colors, including romaine, flamingo, ahoy, turmeric, white, black and hot sauce. The tees are short, but not the crop top size, but short enough to expose your waist. They come in an oversized fit and are made from 100% Pima cotton. 
 

AYR Reviews from Customers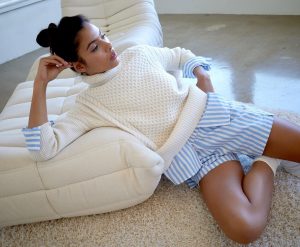 This AYR review wouldn't be complete without checking what customers think about this clothing company. We came across 90% positive remarks where customers are applauding the company for doing an excellent job. AYR denim reviews might just inspire you to try out the brand. 
 AYR reviews on the brand's website show that customers find their outfits thoughtfully designed to boost their confidence. The majority are happy with the products they have purchased and say they will continue shopping at this clothing company. 
On Amazon, the AYR clothing brand has an average star rating of 4/5. Customers are impressed by most of the products' oversized yet perfect fit and the availability of different sizing for different body types. Other customers talk of the high-quality material used and the versatility of most of the AYR outwear, for example the AYR jeans or even the jackets. A high percentage of customers also praised their top-notch customer service. 
 We came across a few negative comments where customers complained about their fashion products being expensive. However, they said that they are worth it since they are made of high-quality materials, making them long-lasting. 
Sign Up for AYR
To access AYR products, you need to sign up for an account with them at their website. The registration process is straightforward, and it takes a few minutes to complete. You are required to provide your name, and email address. They will also ask you to create a password for your AYR account. 
Where to Buy AYR Jeans
If you don't know where to buy AYR jeans, you can get AYR online by visiting their official website AYR.com. You can also go to one of their AYR store locations: Soho at 199 Lafayette Street, Hamptons at 32 Park Place, East Hampton, or Venice at 1350 Abbot Kinney. 
AYR Shipping and Return Policy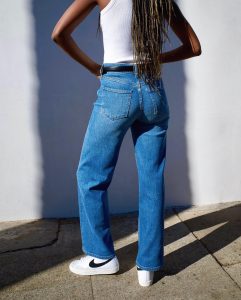 The brand offers free domestic shipping, and they don't ship internationally. They accept returns and exchanges within 30 days from the date of purchase. You won't pay any fee when you return or exchange an item.
AYR return policy takes 5-10 days to process but due to COVID 19 health protocols, expect a longer processing time (14-21 days). Final sale items are not eligible for exchanges. If you have some AYR jeans or tops you want to return, you might have to wait a bit longer to get your money back. 
AYR Promotions & Discounts
 AYR offers discounts and promotions throughout the year. You can go online and find coupons and promo codes that you can use during checkout to get items at discounted prices.  
Contact AYR
For further inquiries about the company and its products, you can reach the customer service team via email at [email protected] or call them via their phone: 888-414-9496. 
AYR review – Editors Verdict
 To sum up this AYR review, we found this clothing brand worthwhile. Their clothes are thoughtfully crafted using high-quality materials to ensure they are soft and comfortable. The brand has over 138k followers on Instagram and more than 22k followers on Facebook. Various famous magazines have also featured this clothing brand, including Fortune, Bazaar, InStyle, and Forbes.
 Additionally, AYR has also been the go-to place for fashionable celebrities across the United States. Their fashion products offer confidence to the modern lady with simple but fancy rare outfits that turn heads. 
 Despite the few negative experiences flagged out by some customers, most shoppers have expressed their exceptional experiences with the clothing, stating that the quality is unmatched and they provide value for money.
 For these reasons, AYR lives up to its hype, and we recommend its fashion products to anyone looking for confidence through clothing: Their collection is worth checking out.
Still on the hunt for trendy clothing? Consider reading our similar brand reviews of Good American Jeans, The Line by K and Sisterhood Clothing.
AYR FAQ
Is AYR clothing ethical?
The company's jeans boast some sustainable features. Each pair of aloe jeans uses recyclable denim material and a cup of water to manufacture. The company is based in downtown LA where it donates a portion of its earnings to charity every season.
Where are AYR jeans manufactured?
AYR is an e-commerce business located in LA, with its headquarters in NYC. According to Jac Cameron, one of the founders and creative director, the process starts in Italy, where the brand works closely with ISKO (a leading denim manufacturing company). Having such a re-known partner allows the brand to produce the best jeans possible.
Are AYR jeans stretchy?
Yes, the brand's types of denim are stretchy but won't bag out or lose shape. AYR jeans stay true to size and customers are offered different lengths (inseams) for a perfect fit. The jeans maintain the original shape and flaunt your body figure with every wear.
Does AYR run small?
No, AYR does not run small; their jeans run true to size. The brand offers its bestsellers in various lengths (inseams) to ensure a perfect fit. While their denim stretches, it does not bag out.