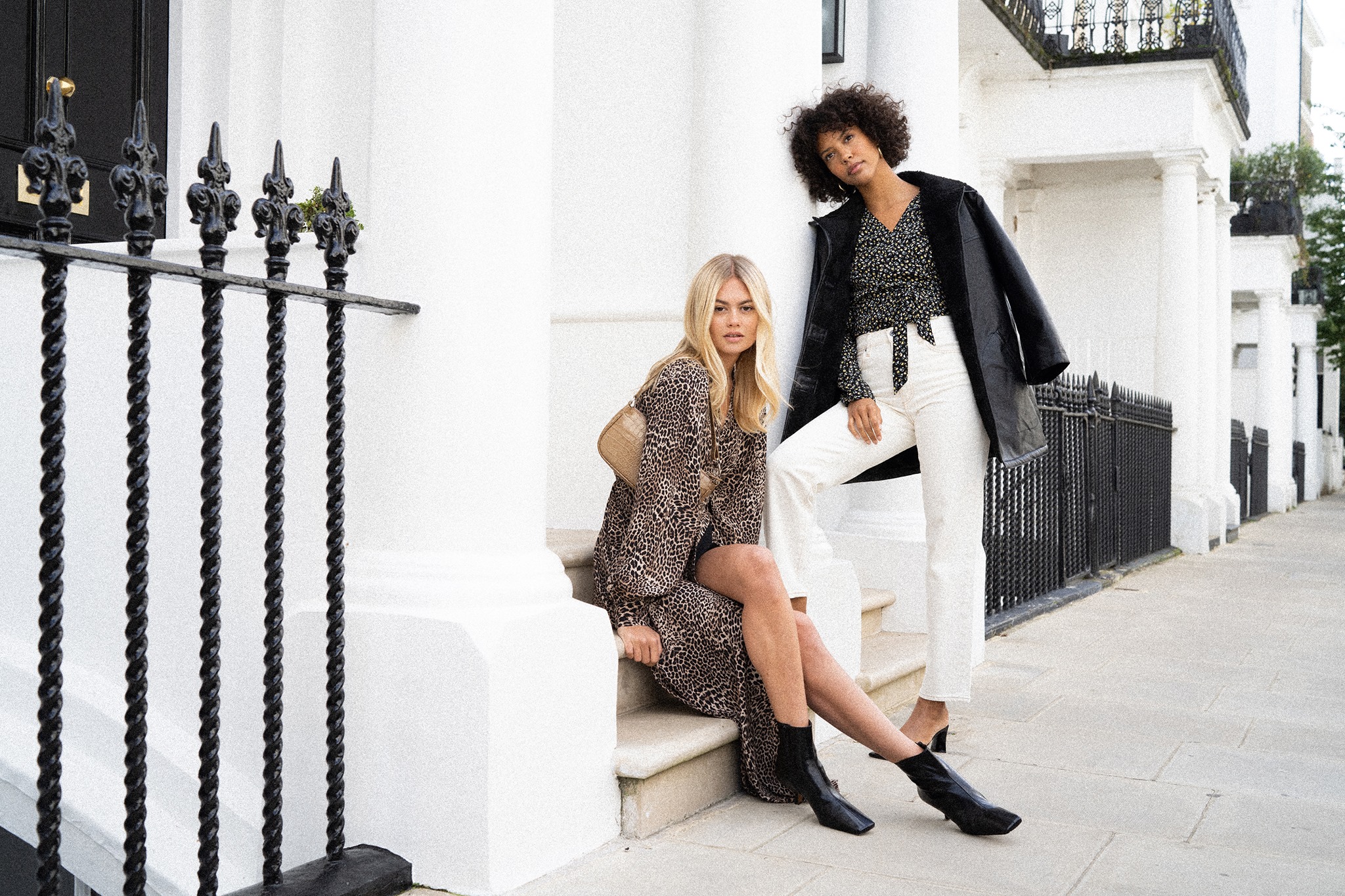 In an era of fast fashion, it is hard to come across fashion brands that are both sustainable and ethical, while not being completely out of reach for the average shopper. If you are somebody who is looking for clothing items that are timeless in look, high in quality, and made ethically, this Sisterhood Clothing review is what you need to check.
At Sisterhood, they don't just make clothing that is trendy or momentarily attractive to the mainstream. They are dedicated to making clothing items that are timeless and elegant. Things that are so high in quality, that with adequate care and love, they will become staple items in your wardrobe for a long time.
Along with all of this, they uphold ethics to the highest standard, are a 100% cruelty-free brand, and believe in providing their workers with above-average wages for the wonderful work they do. They are also constantly working on giving back to the environment through several environment-positive projects.
About Sisterhood Clothing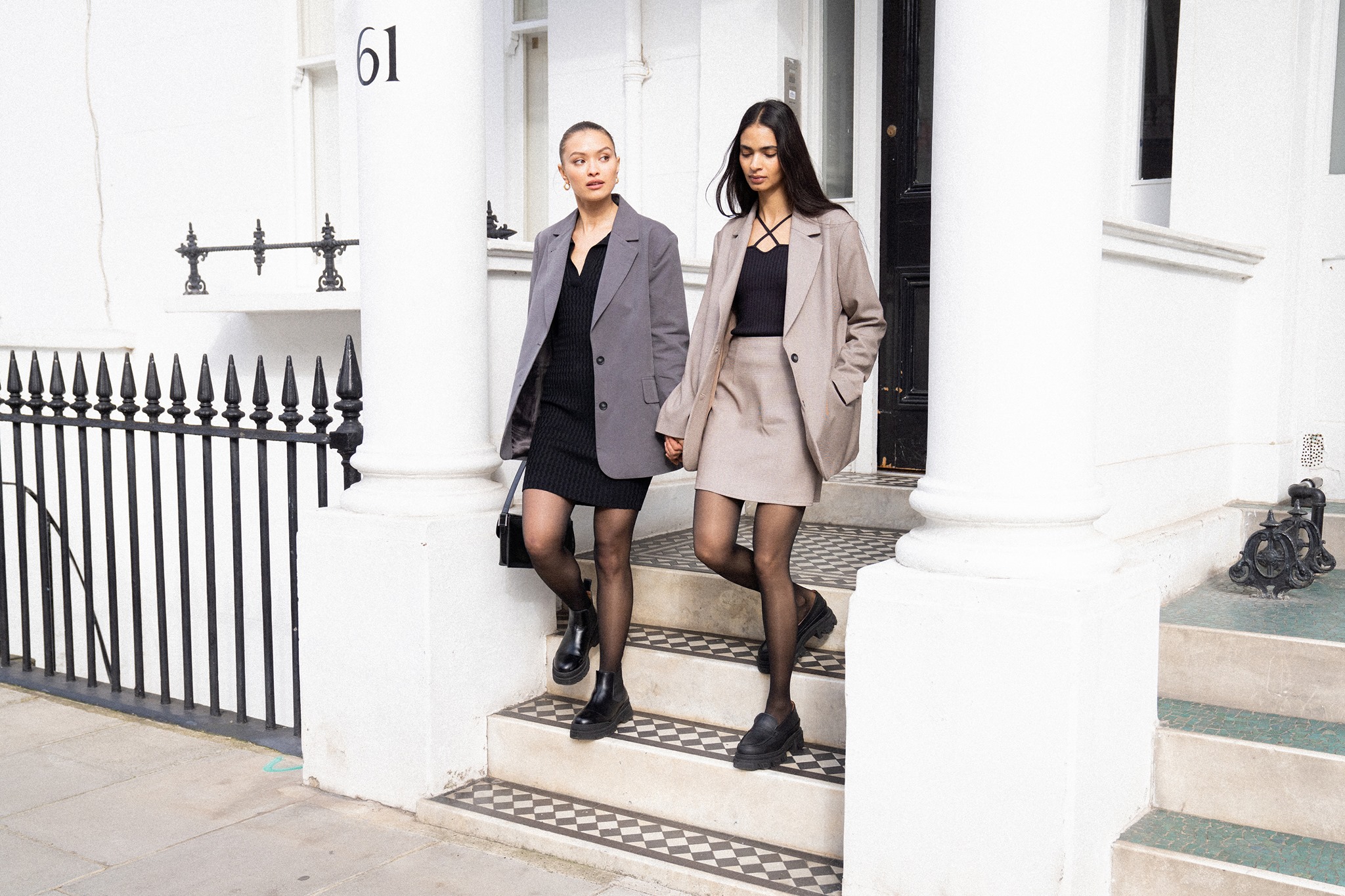 Sisterhood Clothing was established in 2015 to make clothes that are beautiful, sustainable, and ethically produced. That combination may sound too good to be true, but it is a principle that is held to the highest standard by the Sisterhood brand.
When you think of that description, high-end designer brands come to mind. Sisterhood clothing is much more affordable than that. They aim to make clothes that are a worthy investment, while still being within reach for many people. After all, everyone deserves to wear beautiful and timeless clothing.
Ethics are very important to the Sisterhood brand. This means, first and foremost, that none of their clothing and fabrics are made out of the skin or fur of any kind of animal. Sisterhood Clothing is a 100% cruelty-free brand.
They are also highly aware of the impacts of fast fashion and synthetic fabrics on the state of our Mother Earth and its environment. For this reason, they strive to make sure their clothes are made of low-impact, recycled, and natural fabrics.
Along with this, it is important to them that the workforce behind their beautiful clothing is appreciated and well-compensated for all the hard work that they put in.
The Sisterhood brand has worked with the same small factory in China. All their workers are provided with safe and secure working conditions and they have a cordial and beautiful working relationship with them to ensure that they are happy and comfortable with the working environment.
Sisterhood Clothing Overview
They also believe in complete transparency, which is why it is important to note that because natural fabrics do not always end up being sustainable, they do include a very small percentage of Nylon or Polyester in their knitwear at times (most of which is recycled). This is solely for the reason of making their clothing more sustainable in the long run.
They are always on the journey to be as friendly to the environment as they can as a fashion brand, which is why they are always on the lookout for options and methods to use as few of such materials as they possibly can.
Lasting high quality is as important as using all-natural fibers. Oftentimes, all-natural fiber clothing that wears out after a few washes, which is why it is important to include materials to fortify it to make sure that it can be worn for a long time and looks equally stunning. This percentage of fibers is extremely small, however, as they as a brand will always put the environment and Mother Nature first.
Pros
Timeless and sophisticated fashion items that never go out of style.
Cruelty-free and environmentally friendly clothing and manufacturing.
Long-lasting, sustainable clothing that doesn't wear out after a few washes
Workers are paid above-average wages and given a comfortable working environment, their clothes do not have a dirty past.
Sisterhood Clothing is working towards becoming a carbon-neutral brand by giving back to the earth in the form of environmentally friendly projects.
Guppy Friend Wash Bags help microfibres from washing out into the ocean.
Cons
Use a minor percentage of Nylon and Polyester to increase sustainability
More expensive than fast-fashion
Sisterhood Clothing Review
Sisterhood Clothing manufactures clothing that is beautiful and seems effortless. The designs are elegant, chic, and classic. All fabrics used are environmentally friendly and long-lasting. Sisterhood Clothing also makes its wash bags that are available for purchase which ensures that no microfibres wash out into the ocean.
Want to invest in some nice clothes but can't decide what to purchase? Following are some reviews on all the products sold by Sisterhood Clothing to make it easier for you to make your choice!
Sisterhood Dresses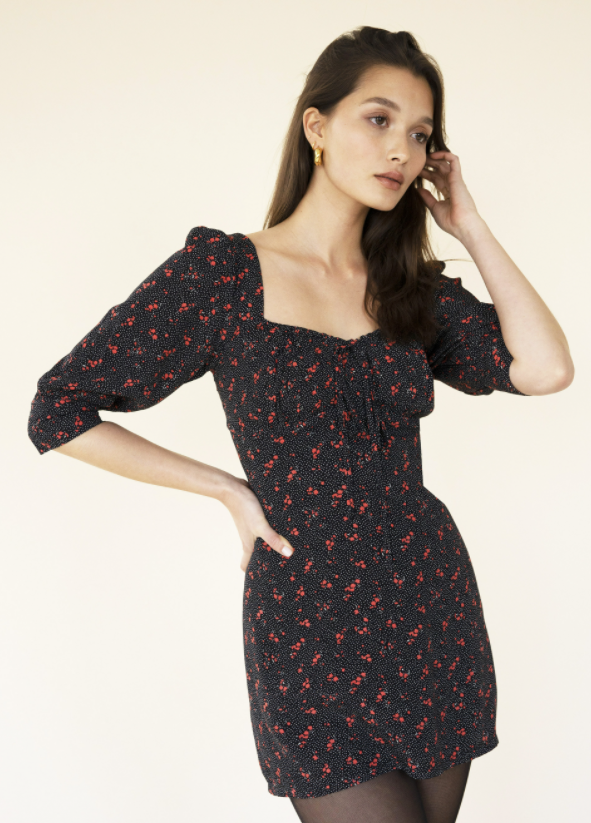 Looking for that perfect dress that's going to fit your body in all the right ways, complement you, and make you feel beautiful while looking effortless and chic?
Sisterhood's collection of dresses is where you need to look! The color palette is filled with blacks, whites, and neutrals with the occasional pop of color. The soft, fine, and cozy fabrics not only look beautiful but feel comfortable on the skin. A variety of styles and necklines is available.
The Joanna dress by Sisterhood Clothing is made of 100% viscose. The fabric is soft and lightweight and the dress hugs the body in all the right places. The stitching is immaculate, much akin to high-end brands.
Not a single stitch out of place. The quality can be felt by just holding the dress in one's hand but wearing the dress and twirling in front of a full-size mirror is an other-worldly feeling.
The dress itself is black with red flowers and white dot detailing all over it. The red flowers provide a nice pop of color. It has mid-puffed sleeves and a square sweetheart neckline with an adjustable drawstring tie. This dress can be worn on a casual day out with friends or a romantic evening once paired up with the right accessories.
Sisterhood Tops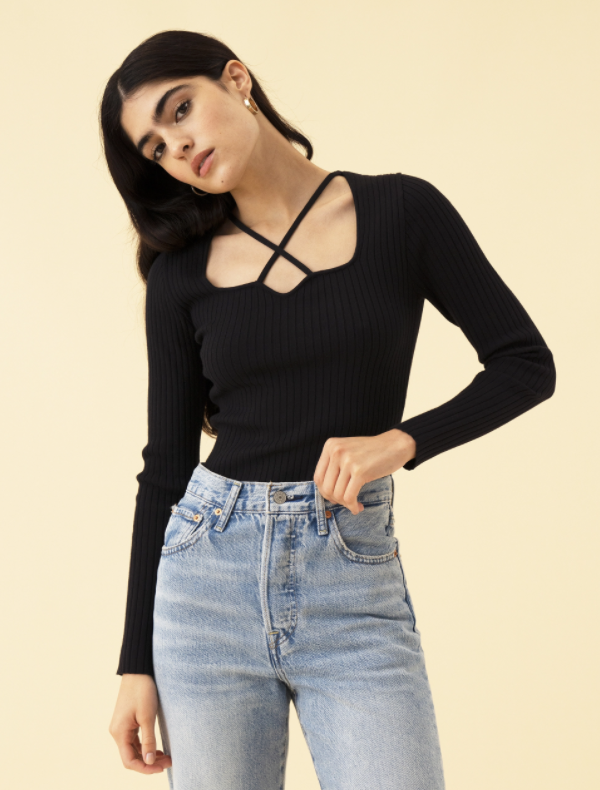 Sisterhood tops come in a wide range of fabrics including knitwear for the winters, and cool breezy fabrics for the sweet summertime. As mentioned before, their beautiful pieces come in soft and elegant neutrals with evergreen black and white tops that never go out of style.
The Maren Knit top in the shade Noir is a ribbed, knitted, long-sleeved top which is perfect for the winters. The material is soft and light, which means it doesn't have that weighted feeling many knitted clothes seem to have. The top is perfectly fitted. It has a squarish neckline with an attractive cross-over neckline detail which adds an element of uniqueness and draws attention.
This top also comes in another color (Mocha). Once worn, the top looks effortless while also looking elegant and sophisticated, which is a trademark for Sisterhood Clothing. This top is comfortable and stylish and can be worn with jeans, a nice skirt, or a pair of white wide-legged pants.
Sisterhood Bottoms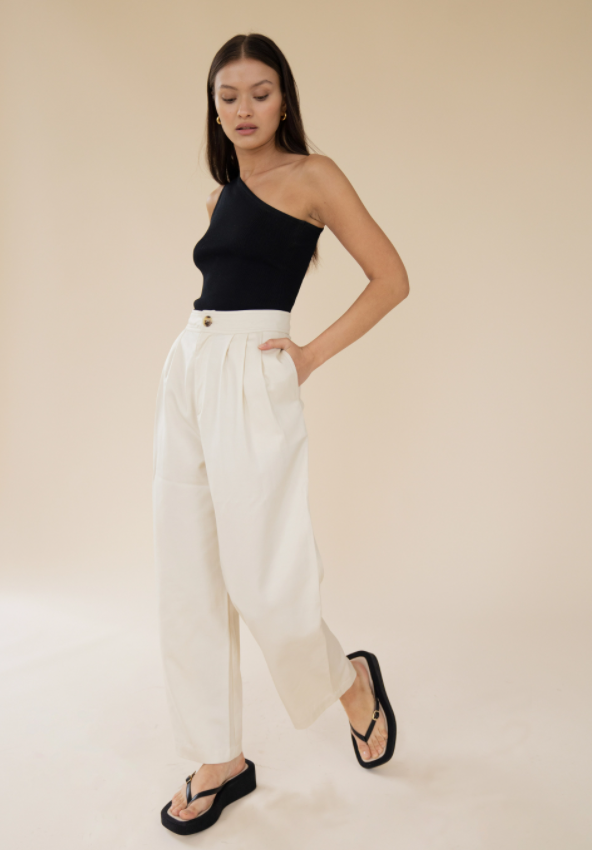 We all have that one top in our closet that they can't decide what to pair with. One scroll through the 'bottoms' section of Sisterhood Clothing will solve that problem for you in a jiffy!
This pair of modish wide-legged pants are sure to turn heads when one walks into a room wearing them. With its high-waist and pleated front, the Jennifer Trouser will make for a distinguished office look paired with the right button-down and coat. Other than office looks, these pants are versatile and can be styled for gatherings and parties as well.
The fabric is high-quality and the color is rich and pleasing charcoal. Made of 65% cotton and 35%, the material is soft and long-lasting.
Sisterhood Knitwear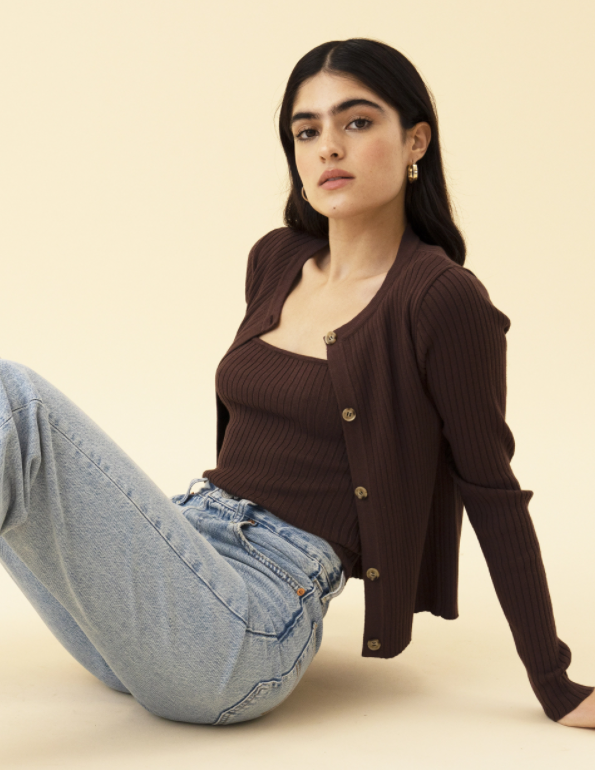 It is important to include pieces that are suited to every season. High-quality knitwear that doesn't lint and burr excessively is a staple in every winter wardrobe.
When one thinks of sweaters and knitted items, the thought of them being ill-fitted and unflattering is off-putting. This is not something you will have to worry about with Sisterhood's items as their Gracen Cardigan Set is perfectly fitted, lightweight, and pleasing to look at and wear. This set is ribbed and knitted and consists of a cami and a matching cardigan.
Worn together with a pair of blue jeans, it looks stylish and laid-back. The cami can be worn on its own with the cardigan wrapped around your waist. This item is made of viscose with a small percentage of polyester. To wash this item refer to the washing instructions, especially the Guppyfriend Washing bag!
Sisterhood Jackets & Coats
Looking at Sisterhood Clothing's collection of evergreen and elegant coats and jackets, you will find multiple ones that fit the list of all your requirements while looking for the perfect one.
The Miya Coat in Moss is a light tan-mustard coat made with vegan wool. The coat itself is mid-length, soft, and provides the perfect insulation in chilly weather. The stitching on the coat is visible but is done so neatly that it adds to the aesthetic value of the coat instead of looking misplaced.
It is made to fit you perfectly without looking too bulky or ill-shaped, while also leaving room for layering. If you want a coat that will complement your outfits as well as keep you warm and cozy, this is the perfect item to have in your wardrobe.
Sisterhood Clothing Reviews from Customers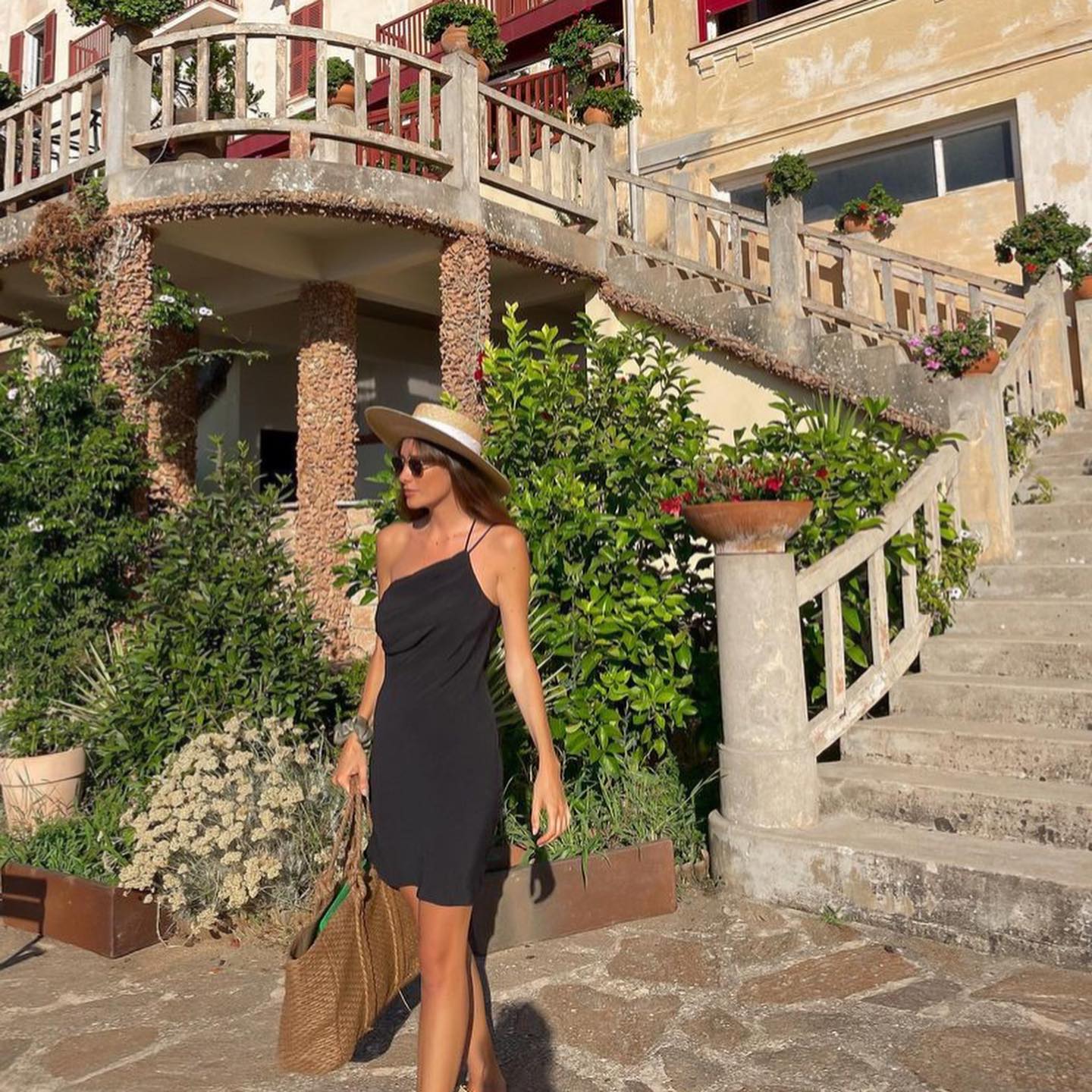 Sisterhood Clothing boasts almost a perfect 5/5 rating from all of its customers on TrustPilot. Customers are left satisfied with the quality of the clothes and the customer service.
Serena Napoletano says: "Great brand, affordable prices with high quality and sustainable clothes. Excellent customer service for e-commerce. Recommended."
Sign Up for Sisterhood Clothing
Sisterhood Clothing also releases its very own monthly newsletter. Their newsletter includes tips on how to style various fashion pieces and previews of their upcoming fashion releases. By subscribing to their newsletter, you will receive a flat 10% discount on your first purchase. So what are you waiting for? Subscribe now to avail this wonderful opportunity and to become part of the Sisterhood family!
Where to Buy Sisterhood Clothing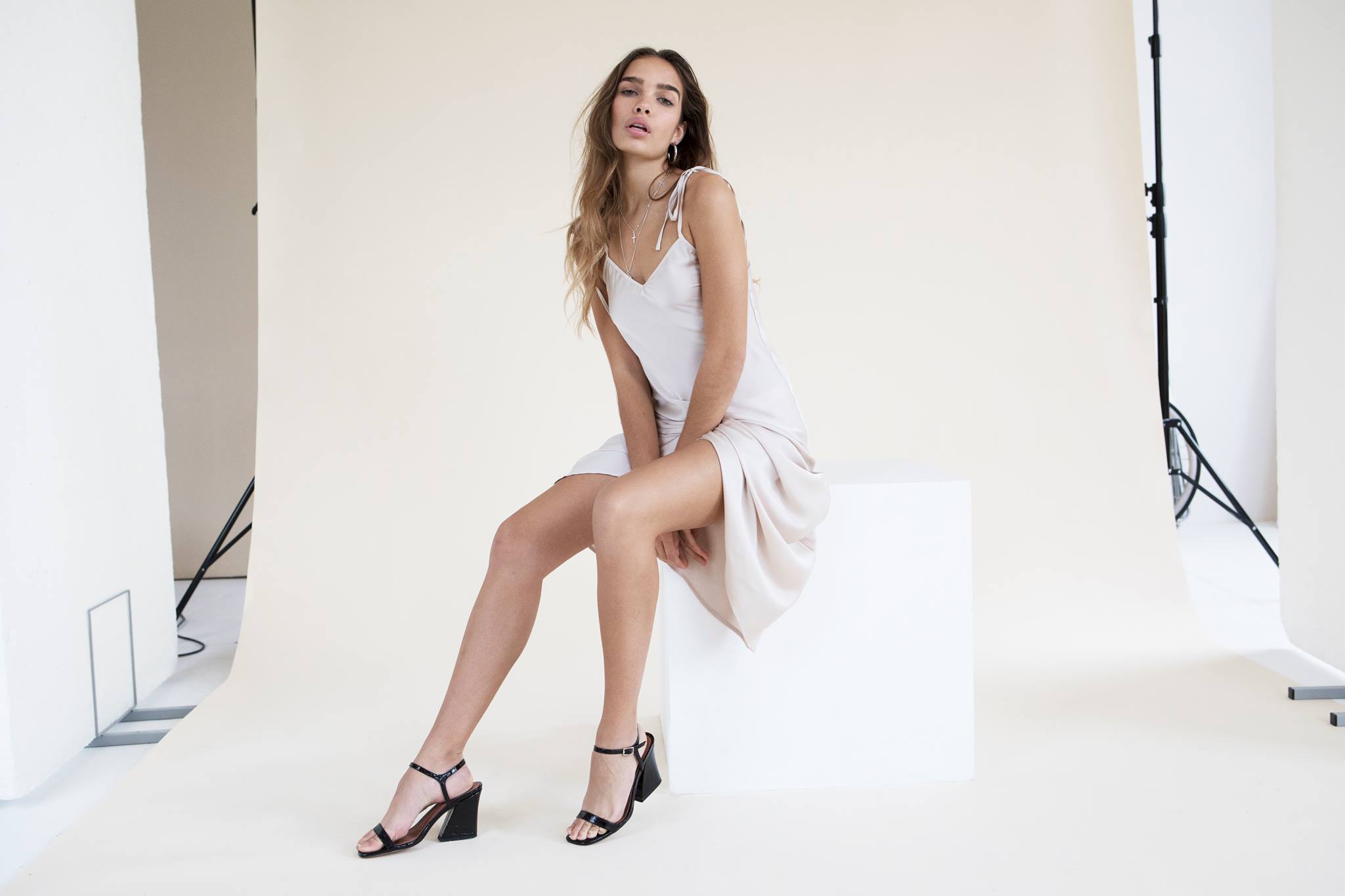 Online shopping from their very own website is where you can select and purchase clothing from Sisterhood. From the comfort of your own home, you will have access to their entire catalog with the clothes worn by their models so you can have an idea about how they will look once worn by you.
A detailed size chart is also available on their website to make your shopping experience easier and more convenient. If you want to have their clothes resized or if your size is not available with them, you may email them at the email address provided on their website and they shall accommodate you to the best of their ability.
Currently, no offline Sisterhood Clothing store is available for Sisterhood Clothing, however, they do ship worldwide. Once you place your order, you will be able to select your country from a drop-down menu. They deliver to almost every country so everyone around the world has the chance to be a part of the Sisterhood family.
Sisterhood Clothing Shipping and Return Policy
Sisterhood Clothing delivers its items worldwide. The shipping services they employ are DHL express shipping and Standard Tracked shipping. You are free to choose whichever is more convenient for you. They also offer free shipping above a certain price point which differs according to every country.
When it comes to duties and taxes, residents of the EU have all their taxes and duties prepaid. However, if you reside in a country outside of the EU, you have two options:
To prepay taxes and duties while checking out of the website. Sisterhood Clothing guarantees that you will not be charged extra for any of the items upon delivery.
To pay upon delivery. You have the option to pay the taxes when the item is delivered to you. However keep in mind that if you choose this option, Sisterhood Clothing can not provide any guarantee as to how much you will be charged.
Sisterhood Clothing Return Policy
Return and exchange policies differ for the EU and other countries. If your items have defects or are not of the correct size, you have the option to gain a full refund if the item is returned within 21 days. Upon its arrival at Sisterhood Clothing, they will require 3-5 days to process your refund and return your amount to your account. For international orders, the same 21 days policy applies.
Items will only be eligible for a refund if they are in the same condition as you received. In case of any defect in the clothing e.g. perfume stains or makeup stains, the item will no longer be eligible for a refund.
As for exchanges, your items can only be exchanged with the same priced items. However, returns are only available to residents of the EU. If you live in any other country, you will have to purchase a brand new item and return your previous item through their returns portal.
Sales items are not eligible for returns. They are only eligible strictly for store credit returns or exchanges with the same priced items from their catalog.
Sisterhood Clothing Promotions & Discounts
Sisterhood Clothing offers a flat 10% discount once you subscribe to their monthly newsletter. Moreover, their newsletter contains further information for any new promotions and discounts they have coming up, so keep an eye out for those!
Contact Sisterhood Clothing
Sisterhood Clothing can be contacted through their email via [email protected], as well as you can use the contact form available on their website. Alternatively, you can use their social sites like Facebook and Instagram.
Sisterhood Clothing Review: Editor's Verdict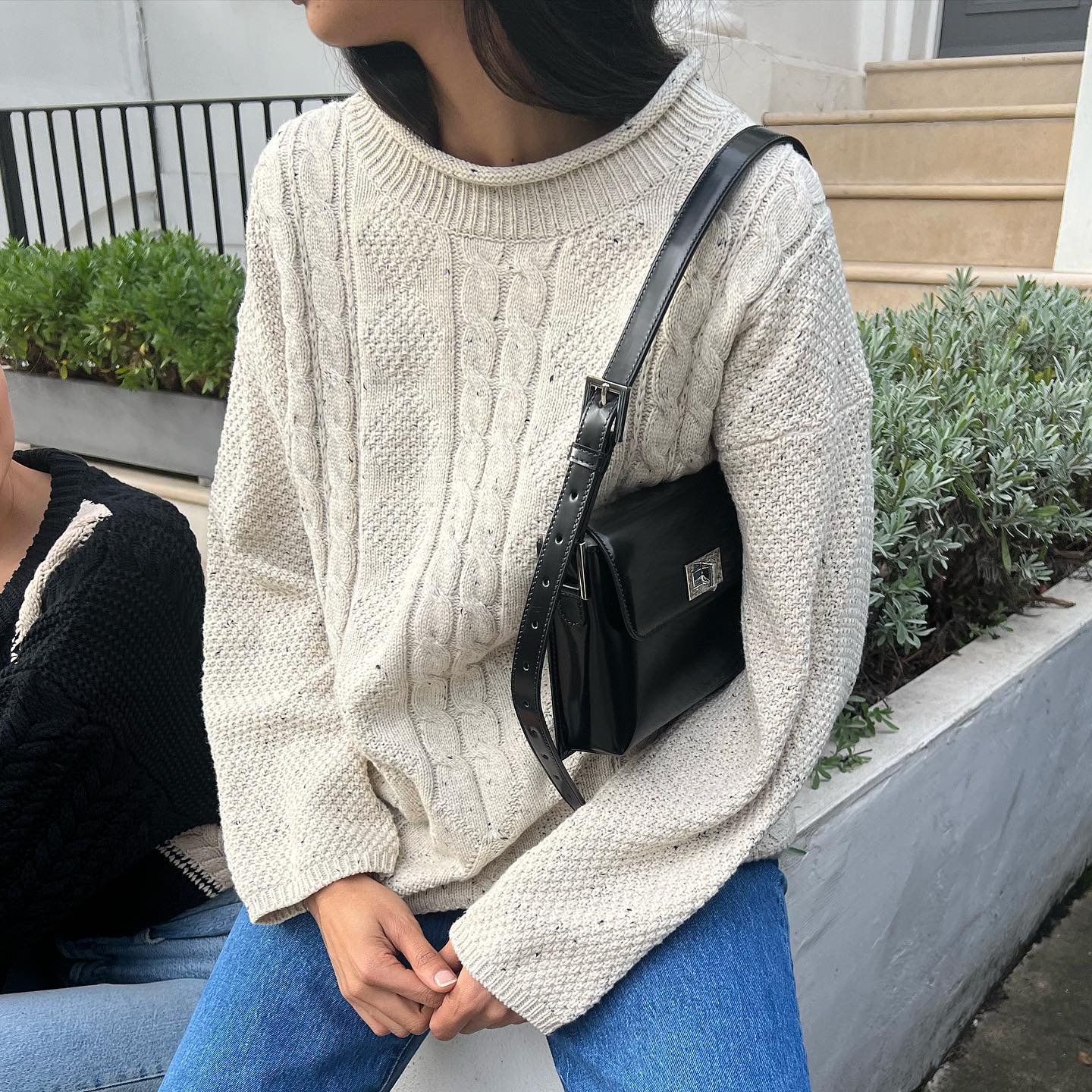 The main attraction when it comes to Sisterhood Clothing is how transparent they are about being environmentally friendly. Their quality is top-notch and the customer service is fantastic.
It also helps to know that their shipping costs are reasonable and their products are available worldwide. Despite the lack of a physical clothing store, one doesn't need to worry about their quality as they have an extremely flexible return and exchange policy for their customers.
A brand that emphasizes not letting their clothes have a dirty past sounds like a brand that will be loyal and dedicated to providing the best services, and that is exactly what they deliver.
Looking for more clothing options? Check out our reviews of Urban Outfitters, Modes, The Kooples, and Romwe.
Sisterhood Clothing FAQ
Is Sisterhood cruelty-free?
Yes! Sisterhood Clothing is 100% cruelty-free. Not only do they steer clear of animal products and animal testing, but they are also dedicated to providing a safe and comfortable working environment to their workers.
Where is Sisterhood Clothing based?
Sisterhood Clothing is based in the UK.
How to care for Sisterhood Clothing?
Sisterhood Clothing has a detailed guide on how to care for their clothing on their website. This guide helps you care for your items in a way that will make them last forever.
For washing, they recommend doing spot cleaning, green dry cleaning, and handwashing to minimize water usage. If clothes need a complete wash, a gentle cycle or a hand wash is recommended.
To prevent microfibres from synthetic materials from washing into the ocean, a Guppyfriend Washing Bag is worth the investment.
For drying, do not use an electric dryer, rather lay the clothes flat and let them air dry. If ironing is needed, do it on low heat and turn the clothes inside before doing so.
Is Sisterhood Clothing true to size?
Sisterhood Clothing is dedicated to being true to size. They provide a detailed chart size and also offer customizations on fittings.