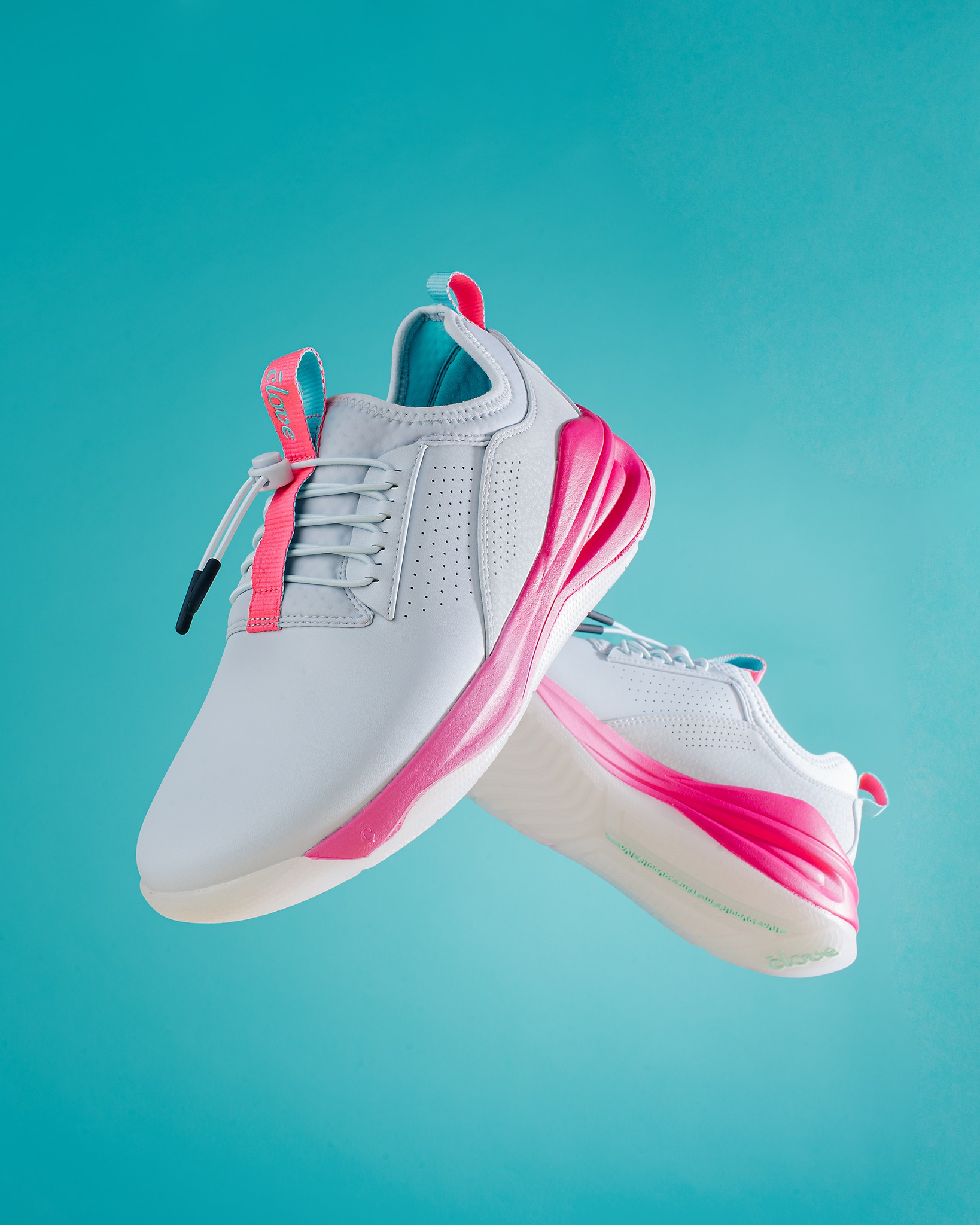 Clove is a shoe company for healthcare professionals providing a modern spin on socks and shoes to guarantee their busy feet the best care. Their shoes are the perfect footwear for those who spend long hours on their feet, and their designs have various features that make them ideal for those in the healthcare industry. These include a slip-resistant sole that helps to keep you safe on your feet. They also have a breathable design for comfort and help keep your feet cool and dry. We'll examine Clove shoes reviews from customers, its top-selling products, shipping policy, and more to help customers determine if they are worth the buy.
About Сlove Shoes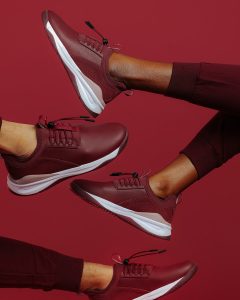 Clove is a shoe company that makes high-quality footwear for healthcare professionals. It fills an essential yet void space in the market for functional shoes for those who work long hours on their feet. Joe Ammon and his wife Tamara, an MBA student and frontline nurse consecutively, are the masterminds behind Clove. 
The couple had the light bulb moment when they realized that there was no other sock and shoe company focused on the needs of health care professionals. The realization came after Joe spent time next to his wife on her first nursing job after medical school. He saw firsthand how mentally and physically taxing her career was. 
After doing some market research, the Ammons found there was an opportunity to create a brand and design specifically for healthcare professionals. With this discovery, Clove was born in October 2018. He began gaining capital by winning various business competitions.
In 2019, they officially launched the company in Philadelphia, PA, currently where the brand has its headquarters. They collaborated with a group of innovative designers and healthcare professionals to develop stylish footwear that put the needs of medical personnel first. 
Since its inception, the brand has gained popularity with its shoes featuring in popular publications like Forbes, Fast Company, and Good Morning America. In addition to amassing an immense social media presence with 47K Instagram followers, they also won the 2020 Innovation by Design Award from Fast Company.
Before we get to the Clove shoes reviews from customers, let us look at the pros and cons of shopping with the brand.
Pros
Their shoes are easy-to-clean, durable, and comfortable, and they come in various colors, styles, and sizes

Their prices remain affordable, with a pair costing approximately $130

Customers have expressed their satisfaction with the pain relief and comfort

They offer an installment payment option for select products

Positive reviews regarding their customer service

The brand also offers free returns, shipping, and exchanges on all orders
Cons
They do not ship internationally, except for Canada

The company does not ship to FPO/APO addresses or P.O. Boxes

They deduct a 7.50-dollar restocking fee from your refund
Clove Healthcare Shoes Review
Now that we know all about the brand and what they offer, it is time to review Clove healthcare shoes. We will look at some of their popular designs and what customers say about them. We will also look at other products offered at Clove.
Women's Clove Shoes for Nurses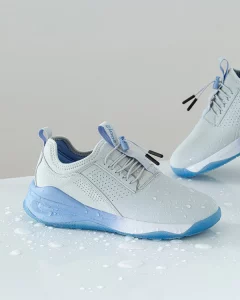 Re-engineered using the quietest, grippiest, and comfiest support system, Clove shoes for nurses have a slip-resistant outsole and come with an antimicrobial sock liner. Available in sizes 5-11, the shoes are easy to clean and offer arch support for all-day comfort. Additionally, they are fluid-resistant and endlessly comfortable.
Based on Clove nursing shoes reviews, customers love these shoes because they ensure they always maintain a correct posture while working. In turn, this relieves the stress on their back and feet, preventing back and feet problems. 
With the upgraded inner and outer sole, lightweight support, flexible and breathable design, and stunning colorways, the shoes are a great addition to any nurse's wardrobe.
Clove understands that a health care professional's job is demanding, and they need shoes that can keep up with them. Therefore, they designed this shoe to be comfortable enough to wear all day long while remaining stylish.
The shoes have received positive reviews, with customers finding them comfortable and well-made. Each pair comes with two badges and three pens as a gift. The shoes also come in various colors, including white, black, blue, and different patterns.
Men's Clove Medical Shoes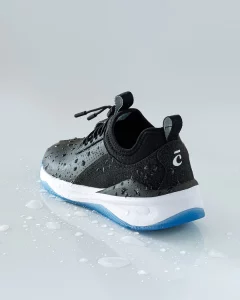 Designed to provide enhanced circulation and improved mobility, Clove medical shoes for men offer excellent support for the feet. The Collection at Clove has a design for those who want style, comfort, and function in their shoes. They have a wide range of shoes to suit the needs of every health care professional.
Clove medical shoes for men are available in sizes 7-10 and come with a slip-resistant outsole. Clove shoes reviews reveal that customers praise their medical shoes because they are easy to clean, fluid-resistant, and endlessly comfortable.
These black sneakers made for men are the ideal shoes for healthcare professionals who spend all day on their feet. The last thing you want to worry about while working long hours is comfy, washable shoes. That is why Clove men's medical shoes have a design that is both comfortable and stylish.
The shoes are true to size and have received positive reviews from customers. However, the brand recommends sizing up by about a half size if you typically wear wider shoes. Each shoe weighs 10 oz, and the measurement of the heel-to-toe drop is 10mm.
Clarino is the predominant material used in the construction of the shoes. Clarino is an easy to clean, liquid repellant, and stain-resistant microfiber leather. They also come with a breathable ankle sock made of neoprene.
Clove Accessories Review
In addition to shoes, Clove also offers a range of accessories for healthcare professionals. The accessories have a design that makes their job easier and more efficient. Below is a review of some of the accessories offered by Clove.
Clove Compression Socks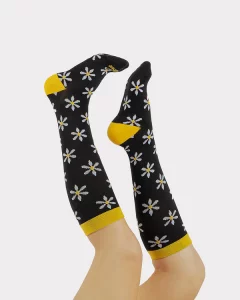 Socks are a crucial part of any wardrobe. But when you are on your feet all day, they become even more essential. That is why Clove offers a range of compression socks specifically designed for healthcare professionals.
The socks are available in different sizes and come in various colors. They have supportive stretch material that hugs your feet and provides all-day comfort. The socks also have a breathable design that prevents foot odor.
These knee-high compression socks are ideal for those who spend long hours on their feet. They offer support and prevent fatigue, making them the perfect accessory for any healthcare professional. The socks keep the blood flowing and prevent swelling with their cushioned, soft bottoms and 20 to 30 mm compression,
The socks have received positive reviews, with customers finding them helpful in relieving pain and swelling. Although the design caters to women, anyone can wear the socks.
Clove Nalgene Water Bottle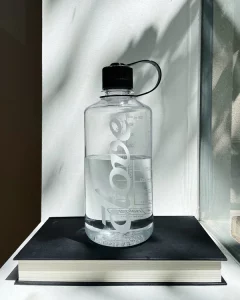 Another essential accessory for healthcare professionals is a water bottle. And the Nalgene Water Bottle from Clove is the perfect option.
The water bottle uses durable Tritan plastic and can hold up to 32 oz in liquid. It has a leak-proof design and a carrying strap for easy transport. The wide-mouth opening makes it easy to add ice and the straw lid makes it easy to drink on the go.
The water bottle is BPA-free and dishwasher safe. It also comes with a money-back satisfaction guarantee. So if you feel unsatisfied with the product, you can return it for a full refund. Its transparent design also makes it easy to see how much liquid is left so you can stay hydrated throughout the day. 
Clove Underscrub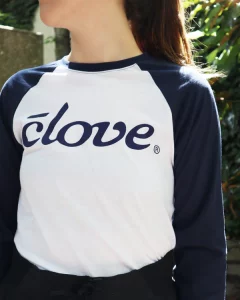 The Clove Underscrub Tee is the perfect addition to any healthcare professional's wardrobe. It is a comfortable, breathable tee that you can wear under scrubs or on its own. The tee has a soft, lightweight material designed to wick away sweat.
It also has a tag-free design for added comfort. The tee is available in various colors to ensure you can find the perfect one to match your scrubs. This exclusive Clove under scrub uses 100% cotton for consistent comfort besides contrasting navy sleeves. The Clove under scrub tee has received positive reviews from customers. 
They find it comfortable and well-made. It is also machine washable, making it even more convenient. Layer it under scrubs to act as a clinical essential, or add it to your collection of casual wardrobe wear.
Clove Shoes Reviews from Customers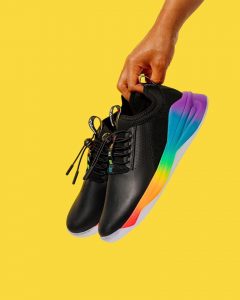 Clove shoes have received numerous rave reviews from customers, with most of them commending the shoes for their comfort and design. Some customers stated that they love their shoes because they are affordable and come in various styles and colors to suit different tastes. 
Others love shoes because they are one of the most comfortable options on the market. They offer grip and are perfect for those who spend long hours on their feet.
Most nurses who purchased their shoes stated that they are functional and offer good value for money. Some have also said that the shoes have helped them with back and joint pain. With a 4.8 star rating, the men's and the women's shoes are some of the most popular items on the website. 
One customer said that Clove tennis shoes were the most comfortable shoes they have ever bought. They also commended the fit and support they offer and stated they would highly recommend them to their colleagues and friends.
Another buyer said that she had been using the shoes for two years, and they were still as comfortable as the day she got them. She also said that she loved that they were light and airy.
However, a few concerns have arisen, with most customers complaining about the $7.50 restocking fee the company deducts from the refund. Also, 4 customers expressed their dissatisfaction TrustPilot with a very low grades, 
Sign Up for Clove
If you want to stay up-to-date with all the latest news from Clove, sign up for their email list. To sign up, head up to their website, fill in your first and last name, and email address, and then create a password. You will be the first to know about new product launches, special sales, and more. 
You will also receive exclusive discounts that you can use on your next purchase.
Where to Buy Clove Shoes
Clove shoes are available to purchase from their website GoClove.com. You can not find them on Amazon or any other online retailer.
Clove Shipping and Return Policy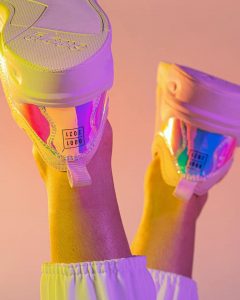 Shipping Policy
This Clove shoes review found that the company only ships to the United States, Puerto Rico, Alaska, Canada, and Hawaii. They also offer free standard shipping on all orders, with processing orders taking 1-2 business days before shipping unless the ordered items are on pre-order. You should receive your order in 3-4 business days after you place it, and after disparaging your order, you can track it via email. However, they do not ship to FPO/APO addresses or P.O. Boxes.
Return Policy
Clove also has a return policy for each purchase. If you are not satisfied with your purchase, the brand offers a 30-day return period from the date of delivery. All returns must be in new and unused condition, with all original tags and packaging attached. 
Although the brand will cover the return shipping, they will charge you a restocking fee of $7.50.
Clove Promotions & Discounts
Clove offers a variety of promotions and discounts throughout the year. They offer seasonal sales, like their Memorial Day sale and Fourth of July sale. They also offer exclusive gifts and discounts when you sign up for their email list. If you place a Clove group order, you'll receive gifts and personalized service. You will also get access to their limited edition launches.
Additionally, when nurses apply a Clove shoes discount code or a Clove shoes promo code at checkout, they will purchase their favorite products at a discounted price. By getting a Clove shoes discount, customers will save money and have an exhilarating shopping experience.
Contact Clove
If you need to contact Clove customer service, there are a few ways to do so. You can reach them via email at [email protected] or via the chat feature on their website. Alternatively, you fill out the contact form on their website, and they will respond as soon as possible. 
Clove Shoes Reviews: Editor's Verdict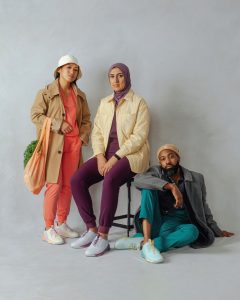 After checking Clove shoes reviews from customers, we found that the brand offers outstanding and functional products. They are well-made and provide a great fit. They are also available in a variety of colors and designs. 
Aside from the shoes, accessories like the socks have also been well-received by customers. The socks are said to be comfortable and offer a great fit. They use a soft material that is perfect for those with sensitive skin. They are also available in a variety of colors and designs.
The socks have received positive reviews from customers, with many stating that they are the best socks they have ever owned. They are comfortable, well-made, and offer a great fit. Therefore, if you need a new pair of socks, the Clove socks are the perfect option.
Aside from customer reviews, Clove shoes have also received awards like the 2020 Innovation by Design Award from Fast Company. The shoe's design allows for comfort, style, and affordability. And with rave reviews from customers, it is clear that they deliver on all fronts. 
Overall, we believe that Clove is a great brand and their shoes are worth the purchase. If looking for a new pair of shoes or socks, the Clove is the ideal option.
Are you interested in other shoe brands? Consider reading our review of Barker Shoes, M Gemi, and Birdies Shoes. 
Clove Shoes FAQ
Do Clove healthcare shoes squeak?
Clove shoes have a rubber outsole that enhances grip and traction. The outsole has a design that allows it to be flexible and durable. As a result, the shoes may squeak when you wear them.
Does Clove have a warranty?
Yes. Clove offers a Fit Guarantee policy. If you are not happy with the fit of your shoes, they will exchange them for free. This policy is only valid for 30 days after you receive your delivery.
How do I clean my Clove shoes?
Clove shoes are easy to clean. You can wipe them down with a damp cloth or use a shoe cleaner. For more difficult stains, you can use a toothbrush. Wet the toothbrush, add some soap and scrub the stain.
Are Clove sneakers just for nurses and healthcare workers?
No. Although the founders initially created Clove with healthcare workers in mind, their shoes are suitable for anyone. Anyone interested in comfortable, stylish, and affordable shoes can purchase Clove shoes.
The average person takes around 10,000 steps each day. As such, wearing Clover sneakers will ensure you do not experience pain in your feet. Their heels help keep the feet from sliding far up toward the front, which minimizes discomfort and pain.
How do Clove shoes fit?
Clove shoes are true to size. However, they recommend you order a half size up if you sit between sizes. This measure will ensure a comfortable fit.