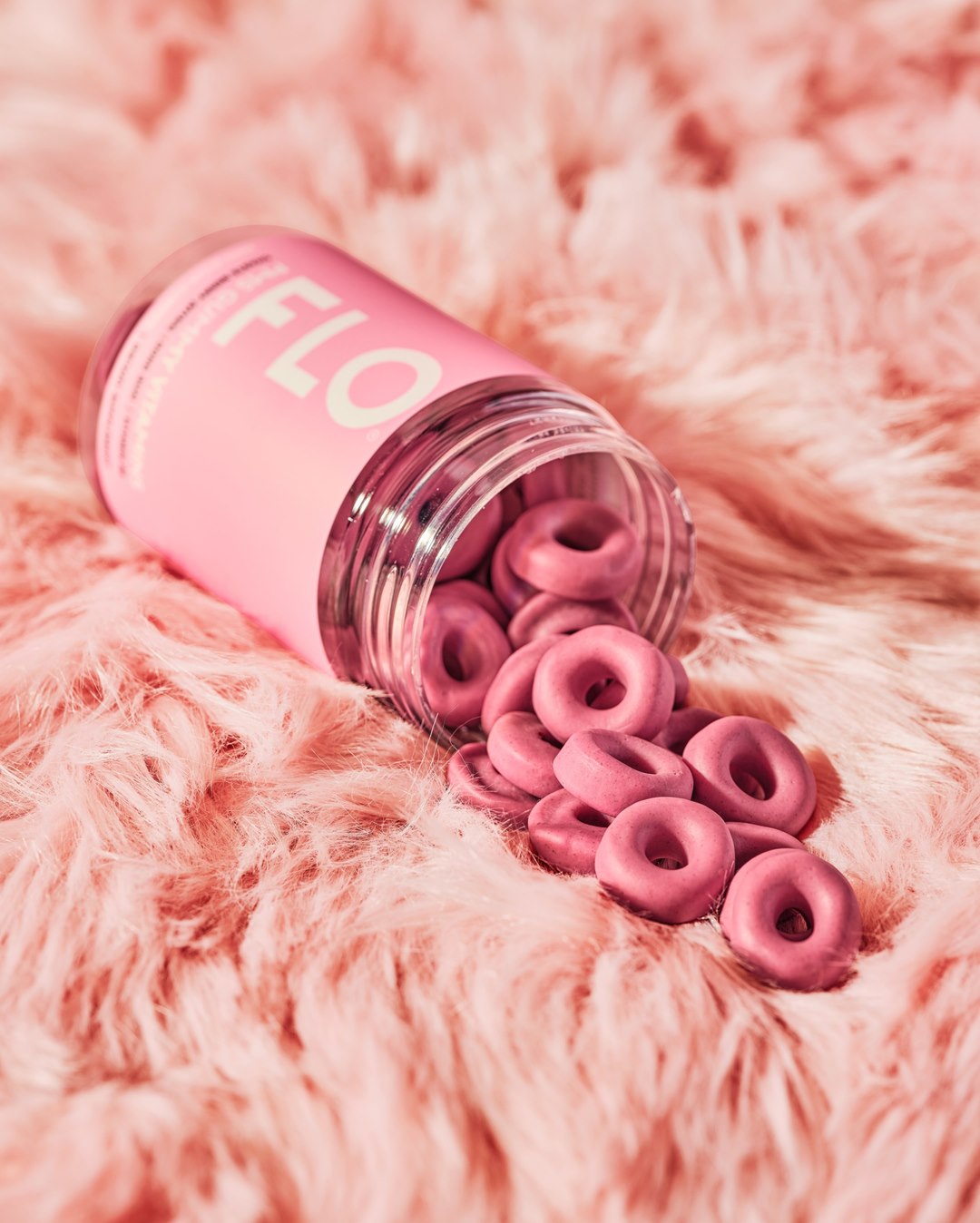 Since its inception, Flo Vitamins has become a reputable brand in female health and wellness. They advertise their products as helpful to women in reducing hormonal breakouts, bloating, menstrual cramps, and mood swings. Celebrated publications like Country, Town, and Forbes have run stories on the brand and their tablet supplements for women. The company makes PMS gummy vitamins to ensure everyone feels their best at any time and anywhere. To learn more about this brand, we'll look at Flo Vitamins reviews, their products, promotions, and much more.
About Flo Vitamins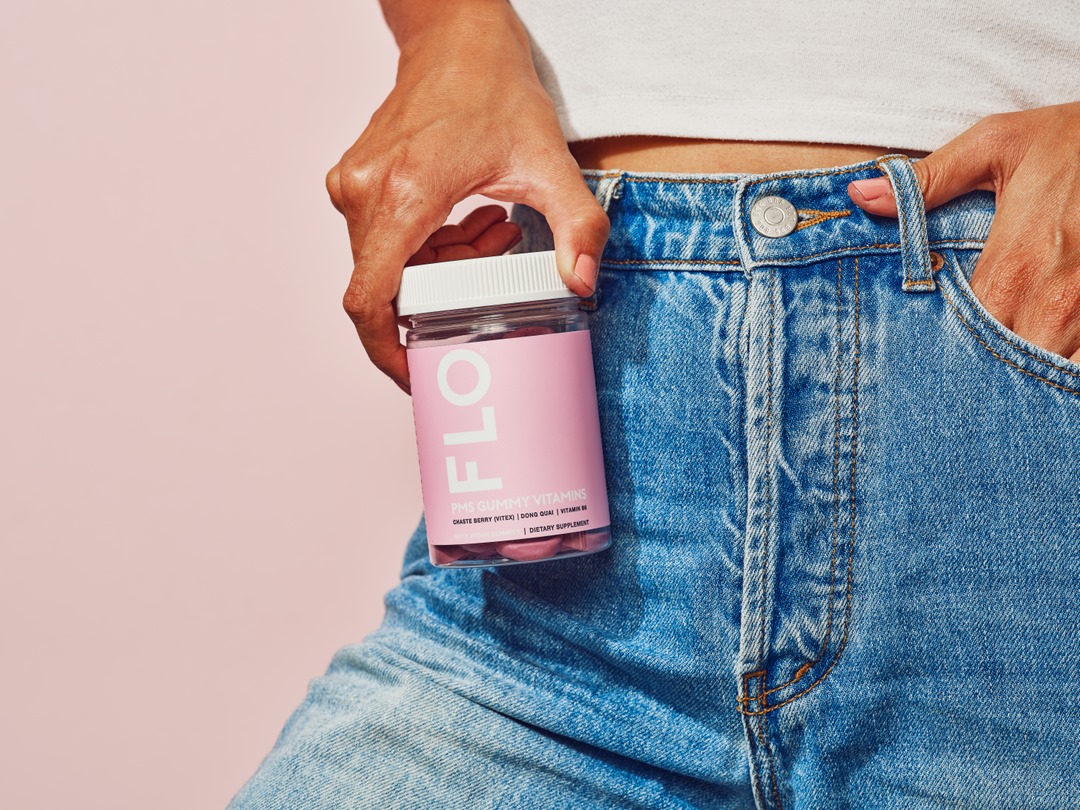 Flo Vitamins is a health and wellness company based in Los Angeles, CA, founded by siblings Bobby Bitton and Brianna. The siblings aimed to start a conversation about PMS, a condition Brianna says sucks. PMS (Premenstrual syndrome) is the set of symptoms that affect some women before menstruating.
According to Brianna, it is a common medical problem most women face each month, yet no one wants to speak about it. They launched the company in 2018 to help reduce the amount of pain, discomfort, and stress women have to go through each month. Flo Vitamins aim to empower women with their PMS gummies to take a proactive approach to PMS and focus on the positive.
They use all-natural elements in their PMS gummies containing vitamins, minerals, and herbs that can help improve hormonal cycles while relieving cramps. They base their ingredients on research, studies, and clinical trials. Taking two PMS gummies a day, according to the founders, will lessen your symptoms immediately. However, it may take at least two cycles for full effect.
FLO Overview
The company's Happiness Guarantee allows you to test Flo risk-free for two months to ascertain that the vitamins work for you. If you feel unconvinced with Flo results within these initial two months, The company will give you a full refund within sixty days on the first two bottles of your initial order. However, the shipping costs at this company are not refundable.
Although Flo Vitamins are not a magical cure, they help ease period pains and discomfort during your PMS days. The products reiterate the company's ethos, working style, philosophy, and mission to empower women and create a community around them that advocates for self-care and the adoption of a proactive approach towards menstrual and general health.
Aside from PMS, Flo vitamins also help with other self-care health issues such as glowing skin, fiber, immunity, and biotics Probiotics. After studying various Flo Vitamins reviews, here is a highlight of the pros and cons.
Pros
Flo vitamin gummies have ingredients confirmed to relieve mood swings, cramps, hormonal acne, and bloating
The supplements are gluten-free, vegan, and all-natural
Thousands of happy clients have left positive comments on the gummies' effectiveness.
The company offers subscription options and one-time purchases.
Flo makes all their supplements in the United States
The gummies present a more cost-effective alternative to skincare products
Cons
Flo doesn't provide international shipping
No phone support
No live chat feature
Flo Gummy Vitamins Review
There are various Flo Gummy Vitamins to choose from as per your needs. These are PMS gummies, Fibers, Glowing skin gummies, Immunity Gummy Vitamins. They come in bottles, each holding 60 gummies and lasting 30 days.
Flo PMS Gummy Vitamins Review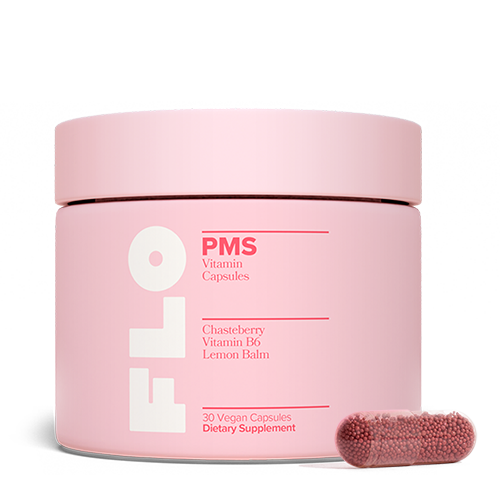 Flo PMSl Gummies are supplement products designed to help regulate your hormones and ease the discomfort of PMS. These vitamin gummies are tasty and plant-based. They are made using organic, GMO-free ingredients that alleviate bloating, mood swings, acne, and cramps.
Rated 4.3 stars by customers, you can purchase Flo PMS Gummy Vitamins using three plans available on the Flo website. You can subscribe and save at $26.99, two month supply at $53.98, or 1 month supply at $31.99.
Retro Glowing Skin Gummy Vitamins Review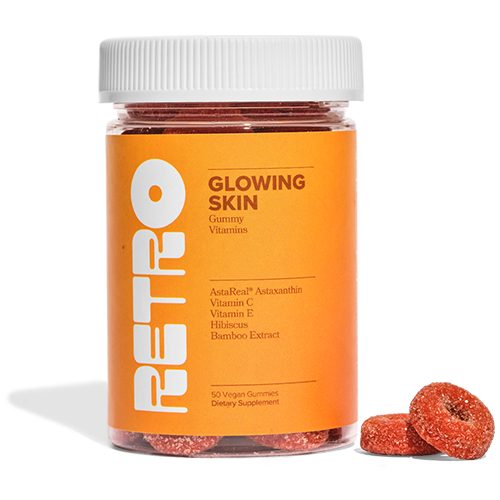 For the days when your skin is dull and lifeless, Retro Glowing Skin Gummy Vitamins are here to help. These supplements help improve the appearance of aging skin with their clinically studied and tested antioxidants that promote youthful skin. In addition to being are gluten-free, the supplements are vegan friendly and non-GMO.
The ingredients used in Retro Glowing Skin Gummy Vitamins include:
 Clinically-studied Astareal Astaxanthin. Astaxanthin is an antioxidant naturally occurring and produced by phytoplankton and microalgae. This compound is a potent antioxidant that helps reduce facial wrinkles and sun damage by reducing oxidative stress and negating free radicals.
 Hibiscus. Hibiscus is a flowering plant proven to enhance skin elasticity and hydration. Most people jokingly refer to it as Nature's Botox.
 Vitamin E. Vitamin E is a powerful antioxidant that works well with Vitamin C to negate free radicals. This action helps prevent skin damage that might result from oxidative stress.
 Vitamin C. Vitamin C is a research-backed antioxidant. It supports skin health and the production of collagen.
 Bamboo Extracts. The bamboo extract promotes collagen production for healthy skin barriers because it is rich in antioxidants and amino acids.
Each retro glowing skin gummy vitamins bottle comes with 50 gummies. When taking two gummies each day, a bottle should last you 25 days. Take retro gummies for two months to achieve full benefits. Also, keep the bottle in a cool and dry place.
Gogo Fiber Gummies Review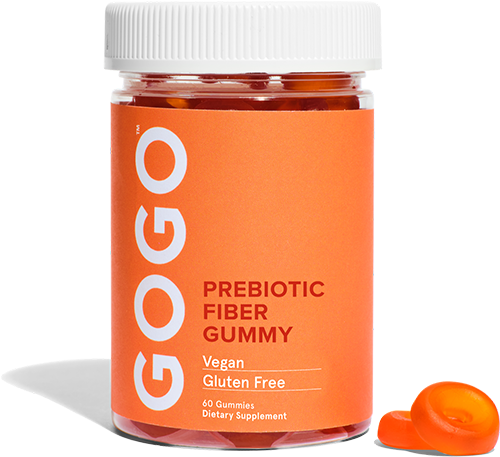 Gogo Fiber Gummies are dietary supplements that promote a healthy digestive system. Now, GOGO Orange Sorbet Gummies are made with high-quality, plant-based natural ingredients to assist you to stay regular and support digestive health. A daily dose of Gogo Fiber Gummies tastes much better and gives you more fiber than you get from two bags of spinach.
The main ingredient is a fiber derived from chicory root. For hundreds of years, chicory roots have aided medical and nutritional pursuit. As it travels in the small intestines, Inulin, the fiber derived from chicory enhances the growth of gut bacteria that support regularity. It also aids in the regulation of appetite and promotes weight management by making you feel fuller.
GOGO is for you if you have to go but need assistance. However, talk to your doctor first if you want to attempt GOGO while pregnant or nursing. Gogo Fiber Gummies are the perfect way to promote healthy digestion naturally. The high-quality, natural ingredients used in these gummies are beneficial for the digestive system.
Eat two gummies daily to support regularity, better digestion, and weight management. GOGO's main ingredients, in excessive amounts, might cause gas, stomach gurgling, intestinal discomfort, diarrhea, bloating, and cramps.
GTFO Immunity Gummy Vitamins Review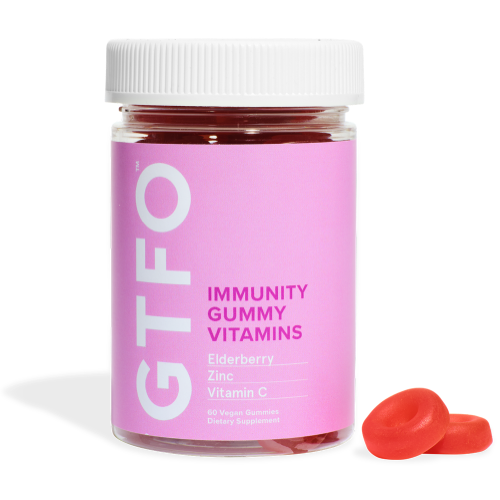 GTFO Immunity Gummy Vitamins are the perfect supplements for adults looking to boost their immune systems. Unlike most gummies, these taste great and offer a combination of organic superfoods that promote immune health. Additionally, they are non-GMO, gluten-free, and vegan friendly.
The GTFO lemonade immune gummies comprise plant-based natural ingredients that strengthen the immune system. With only 1/3 sugar content, a daily dose of GTFO provides you with fifty percent more Vitamin C than you can get from an orange. The main ingredients are;
 Elderberry. Blueberry is a nutrient-dense fruit high in antioxidants and proven to aid immunity and general health.
 Zinc. As a vital mineral, Zinc aids in the innate anti-inflammatory responses of the body.
 Vitamin C. As an essential nutrient, Vitamin C supports and strengthens your body's defenses.
Chew 2 GTFO Immunity Gummies daily. For maximum effect, chew GTFO Immunity Gummies on an empty stomach before breakfast or take two before bedtime.
Flo Biotics Probiotics Soft Chews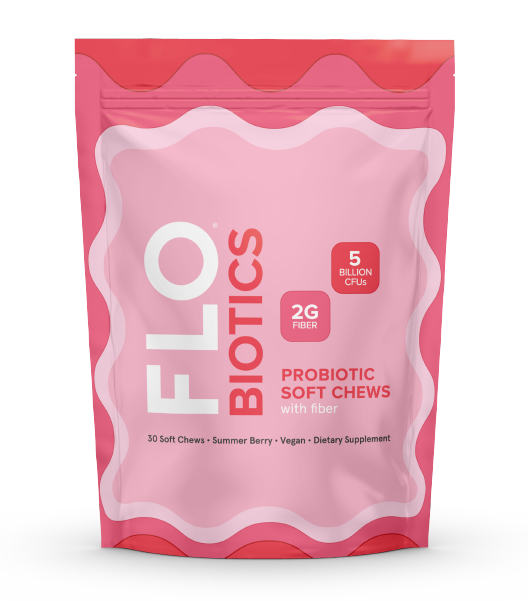 FLO designs Flo Biotics specifically to boost your immune, intestinal and vaginal wellness. They are among the few gummies clinically proven to survive the harsh stomach environment to reach your intestines. There is 2g of fiber and 5 billion CFUs of probiotics in every ounce of summer berry.
Probiotics, 5 Billion CFUs. As a probiotic that forms lactic acid, Bacillus coagulans support gastrointestinal health, intestinal health, and digestive health. According to studies, it also helps maintain a healthy equilibrium of gut flora, promotes immunity, and aids in alleviating occasional constipation, abdominal discomfort, and chronic diarrhea.
Premium Fiber Blend. High-fiber diets assist in regulating bowel movements, maintaining intestinal health, controlling cholesterol levels and blood sugar, and promoting weight management.
Each Flo Biotics bag contains 30 chews. Take one chew each day. Remember that Flo Biotics are non-GMO, gluten-free, and vegan friendly. Get a two-month supply at $49.98, one month supply at $29.99, or subscribe and save at $24.99.
Flo Vitamins Ingredients
The supplements contain the following plant-based Flo vitamins ingredients to help women deal with PMS symptoms and other health issues:
Chaste Berry is one of the active ingredients in Flo PMS Gummy Vitamins. Researchers have concluded that extracts from the chaste berry ease premenstrual mastodynia, otherwise known as pre-period boob pain. A tiny-yet-powerful berry proven to help alleviate PMS symptoms in 93% of women.
Flo PMS Gummy Vitamins reviews show that customers love it because of this ingredient. Dong Quai is an antispasmodic, meaning it relieves cramps. It contains ferulic acid, an anti-inflammatory, natural component that reduces muscle pain and bloating. Additionally, It supports the nervous system in easing anxiety, balances estrogen levels, and boosts energy levels.
Any woman who has had a PMS experience knows of the premenstrual depression that comes with it. Vitamin B6, an essential vitamin in Flo PMS Gummy Vitamins, is a water-soluble vitamin that effectively deals with this depression. It helps the body produce serotonin which contributes to good moods.
In one research study conducted in 2015 on 100 women, Lemon Balm was found beneficial in reducing the intensity of PMS cramps. In a separate analysis carried out in 2014, researchers investigated the anti-stress properties of lemon balm. All participants reported improvement in cognitive performance and mood.
Flo Vitamins Reviews from Customers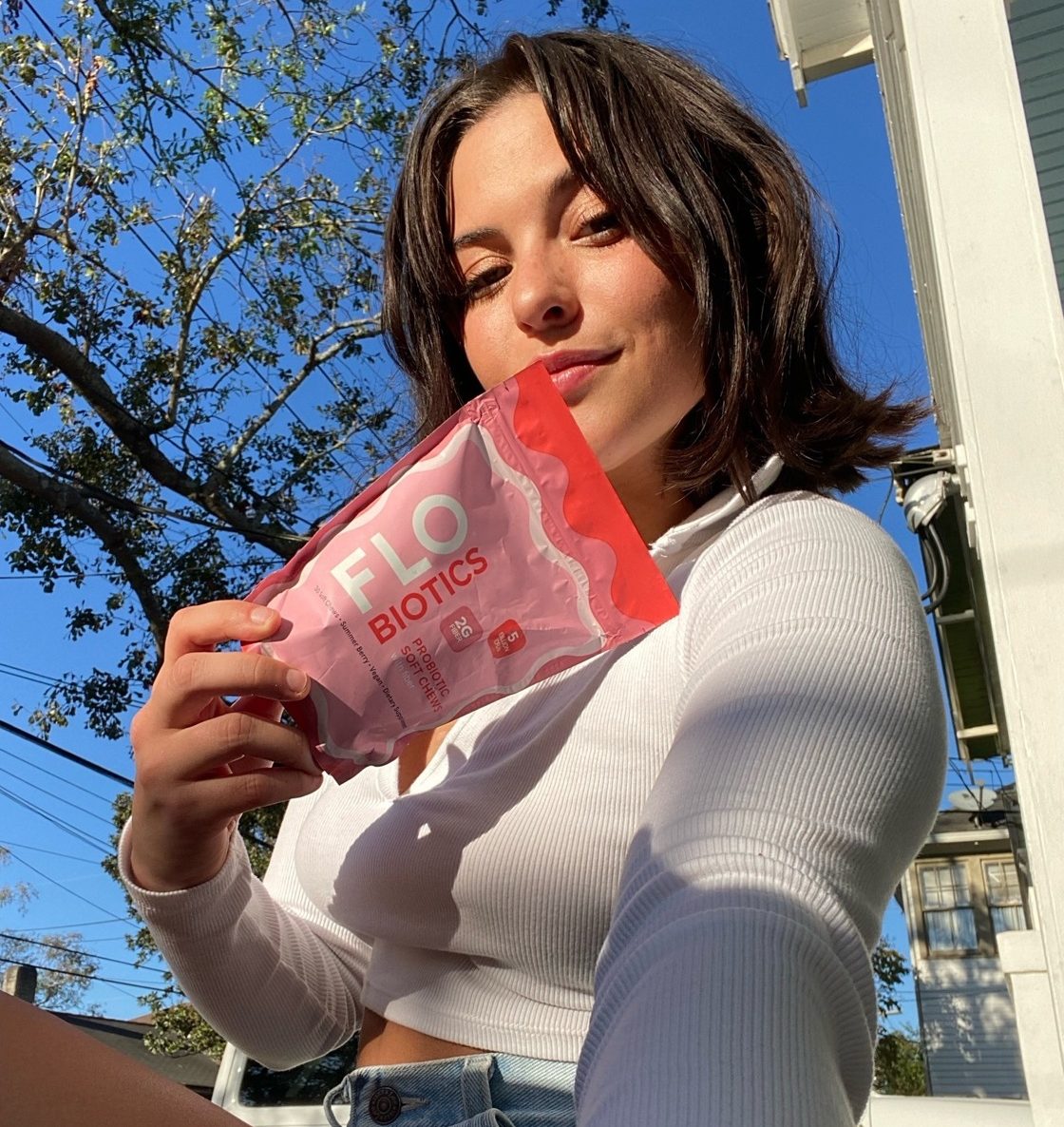 Looking at the various Flo vitamins reviews from customers, women from all walks of life attest to the benefits of Flo vitamins. Their comments highly praise the supplements' higher potency and the fact that it is free from sugar. They commend the product's effectiveness in relieving PMS symptoms.
On their official site, customers have given the brand a 4.3-star rating. They comment that the products have allowed them to enjoy their lives once again by enhancing mood, easing stress, and minimizing bloating and cramps. 
Despite most remarks being positive, there are some negative reviews of Flo vitamins. Some of the clients complained about the unavailability of international shipping. However, you can resolve this with the use of third-party forwarding companies. FLO has also initiated plans to expand internationally.
Sign Up for Flo Vitamins
Sign up for Flo vitamins on their website. You will need a working email address to set up an account. You can then enjoy shopping on Flo Vitamins' site.
Where to Buy Flo Vitamins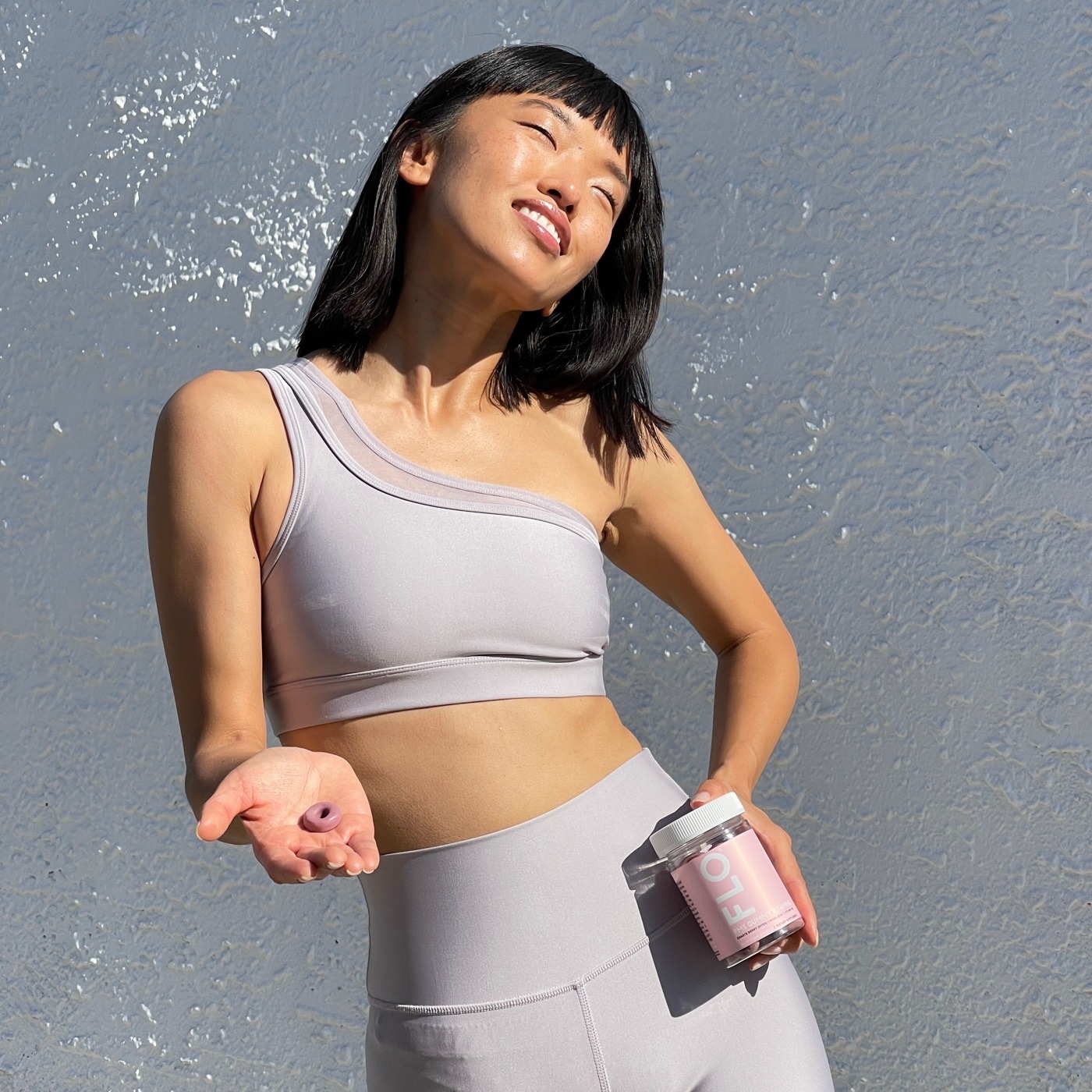 For those wondering where to buy Flo vitamins, you can order them directly from the company's website FloVitamins.com. Once you have placed your order, your package will be processed and sent to you within the following business day. They also sell on Amazon and other online retail stores, such as eBay and Walmart.
Flo Vitamins Shipping and Return Policy
Shipping
Currently, Flo only ships within the USA. However, due to demand, they will go global soon. In terms of their shipping fees, Flo has varying charges depending on the location Shipping charges vary per location. At checkout, you can view the calculated shipping fee for each shopper.
Flo shipping policy allows you to track your items while on transit. The company sends you tracking information for your items via email once you have placed your order. However, if you do not receive the email, reach out to their support team. If you do not receive an order or shipping confirmation, reach out to them, and they will be glad to help you out.
Return Policy
At FLO, the return policy is straightforward. All they want is for you to try their risk-free for two months and assess the results for yourself. If you feel unsatisfied with the results, they encourage you to get in touch with them to receive a full refund within sixty days. This refund will cover the first two bottles you purchased on your first order.
However, FLO does not refund the shipping fee. Note that the subscription option to their products comes fitted with free shipping. Although FLO feels confident that you will enjoy the results of the product, they urge you to exercise your return rights freely.
Flo Vitamins Promotions & Discounts
The brand provides a Flo vitamins discount code on their website and a Flo vitamins coupon for promotions. To enjoy any of these deals, place your order from the company's website and enter the code at checkout. At the moment, FLO urges you to use the code TRYFLO to receive a 20% discount on your first bottle.
Contact Flo Vitamins
There are three ways you can contact FLO. First, you can send them an email at [email protected]. You can also visit them or mail them at 11740 San Vicente Blvd. Ste. 109-333. Los Angeles, CA 90049. The third way requires you to write them on their site. Provide your name, email address, and your message. Once their team receives your message, they will get back to you within a few hours.
Flo Vitamins Reviews: Editors Verdict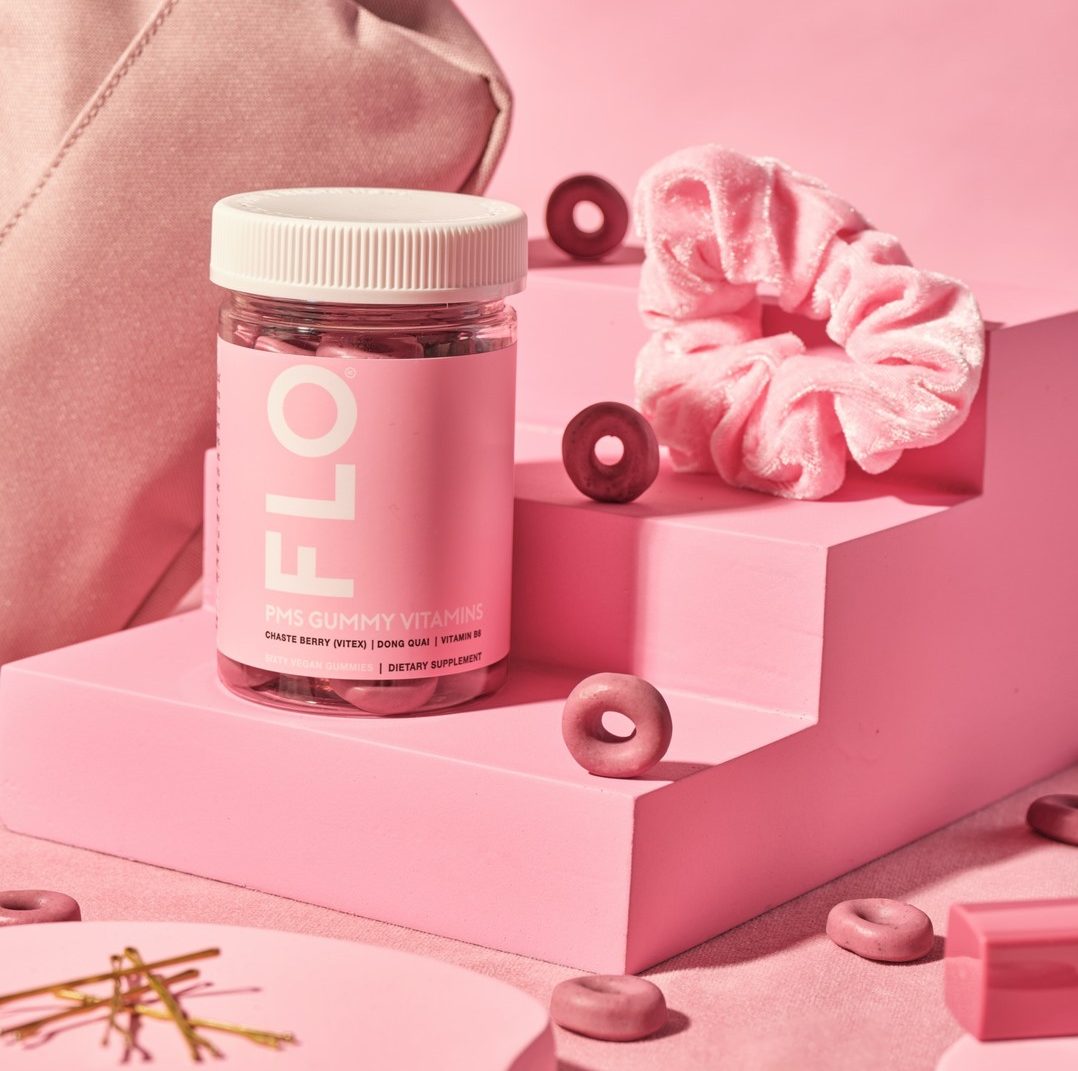 Flo vitamins is a vitamin supplement formulated to target women's menstrual discomfort. In addition, it also helps with regulating mood swings and increasing energy levels. Looking at the various Flo vitamins reviews, most clients feel satisfied with the results and that the gummies work as advertised.
Clients also seem to enjoy the wide range of flavors they come in, their affordability, and ease of use. Although some raised concerns about the unavailability of international shipping, FLO has plans to expand to their market.
Overall, FLO seems like a great company that has helped women with their PMS and menstrual discomfort. Their customer support is available at all times, and they provide a straightforward full refund if their clients feel dissatisfied with the product.
Considering all this, it is clear that FLO is a worthy health and wellness partner. We recommend their supplements to all women in need of reducing menstrual discomfort and regulating mood swings.
Looking for other health & wellness supplements? Take a look at our detailed reviews of EverlyWell Test, Prima CBD and Thrive Market.
Flo Vitamins FAQ
Are Flo Vitamins safe?
Most clients typically ask questions like: Are Flo vitamins safe? To this, we say yes. The ingredients used in making the supplements are all-natural and safe for human use. However, we recommend consulting your doctor if you have any medical conditions or are pregnant. Additionally, in excessive amounts, you might experience several Flo vitamins side effects, such as bloating, cramps, and stomach upsets.
Do Flo Vitamins work?
If you are asking yourself: Do Flo vitamins work? The answer to this is yes. Flo vitamins work like a charm, and many clients can vouch for this.
What is the difference between the FLO capsule and FLO gummy?
The only difference between the two is that the FLO capsule is sugar-free. Aside from that, chaste berry, vitamin B6, and Dong Quai are all present in the FLO capsule and FLO gummy.
How long till FLO starts working its magic?
You should expect results within two months of taking the supplements daily.
Does FLO work for menopause?
Yes. It does work even for menopause. There is a lot of evidence suggesting that vitamin B6 helps with alleviating discomfort associated with menopause.