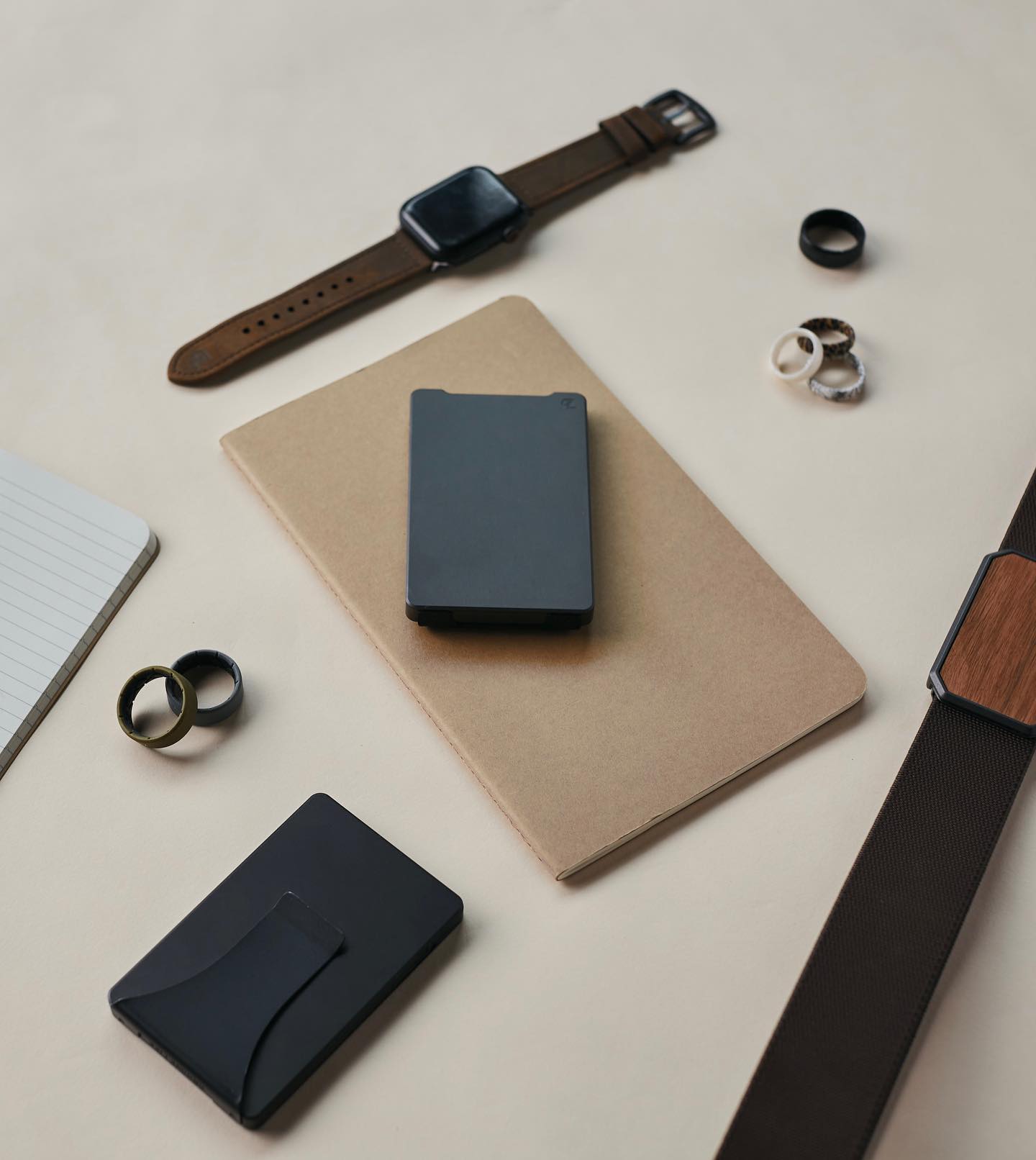 If you're going to be doing any adventure, especially if it involves water, you need to have the right accessories. Groove Life offers a wide range of products suitable for your outdoor adventures, including belts and watch bands. The company exists to serve people, reflect God, and inspire adventure. The brand currently counts 180k Instagram followers and 306k Facebook followers. This in-depth Groove Life Belt review will examine the brand's best-selling outdoor accessories, testimonials from customers, discounts, and more to help you determine if the brand is worthwhile. 
About Groove Life
Groove Life is a silicone ring company. The founder, Peter Goodwin, started by changing the design of his silicone ring. He wanted to make it more comfortable and stylish.
Peter Goodwin is an entrepreneur who started his own business in 2012 when he created Groove Life, a silicone ring company. He did this because he was unsatisfied with the uncomfortable traditional metal wedding band, and it didn't look good on everyone's finger.
Peter started by designing a silicone wedding band that would be comfortable and stylish but soon realized that other people had similar problems with their rings. He decided to create a whole line of silicone rings for men and women who wanted something different from the traditional metal wedding band.
The company has grown over the years and now offers various products, including belts, rings, and cases. The brand has been featured in prominent publishers due to its stylish products. This includes Medium, The New York Times, and Inc. Magazine, which describes the company as the fastest-growing company in the United States.
Whether you are camping, running trails, or exploring the outdoors, this Groove Life Belt review found that this company has a stylish and functional accessory that will ensure you have exhilarating adventures.
Pros
The company is straightforward to work with, and they are always available to answer any questions you have

They offer a lot of different products at a reasonable price

They have an excellent customer service team who will help you with any issues with your order or product

Products come with an unlimited warranty

Customers can customize items

They ship worldwide
Cons
Their shipping times can be a little longer than expected but usually not by more than a week

They do not refund shipping costs

International orders may experience delays
Groove Life Products Review
The company believes in building a culture that can throw rocks at the status quo as well as at corporate-minded and impersonal relationships with their customers and with each other. Their products are designed to help you on your journey to greatness. We'll look at Groove Life's top-selling products, including belts, watch bands, and silicone rings. 
Groove Life Belts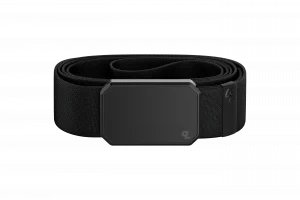 If you are looking for a belt that doesn't need adjusting, check out the Groove Belt. It has been designed to fit every waist size and shape, with no need for holes or buckles.
The Groove Belt is made from genuine leather and is available in black or brown. The unique design of the belt allows it to be taken off quickly; pull the two sides apart and slide it over your trousers.
This belt has been made with a slim profile to fit even on the slimmest of waistlines. If you have trouble finding a good quality trouser belt that fits perfectly, this product is the answer.
Our Groove Life Belt review discovered that the patented elastic core expands without needing readjustment once you put it on. The spring steel buckle allows you to fine-tune the fit by sliding it up or down the elastic core until you find your perfect spot.
Groove Life Watch Bands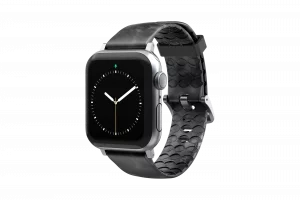 The brand also has a range of watch bands made of silicone and leather. The material is comfortable to wear and has excellent durability. It is also easy to install and remove Groove Life watch bands.
The watch bands have a variety of designs that can match your taste. They are both suitable for men and women. If you want to add some fun to your daily life, the Groove Life watch bands are the ideal option.
There are many types of groove life bands on the market. Depending on your preference, you can choose from leather, metal, or silicone watches.
If you want to buy some new groove life watches, it is good to ask someone who has experience with this type of product before deciding which type of band you want. If you need help selecting a groove life band that suits your needs and tastes perfectly, feel free to contact the company at any time.
Groove Life Rings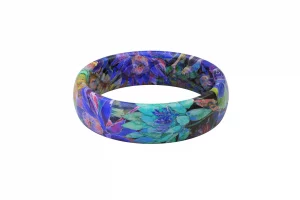 Made from 100% pure grade silicone, Groove Life rings do not contain harmful chemicals or toxins. They are soft and flexible, which makes them comfortable to wear. These rings are waterproof, and you can wear them in the water. You can wear them while showering, swimming, or playing in the mud. They are also effortless to clean and maintain.
Groove Life rings are available in different shapes and sizes. You can choose from our various designs, including plain bands and those with words printed on them. They come in different colors, too. 
Their Arrows Pearl Thin Ring features a shimmering pearl-like surface with a subtle yet aesthetically pleasing groove patterning. The ring can withstand anything that life will throw at you, including housework and workouts. 
The trademark groove design promotes air circulation while providing an escape from moisture. That means you won't even remember you are wearing the ring until someone admires it and makes a comment. 
Groove Life Airpod Case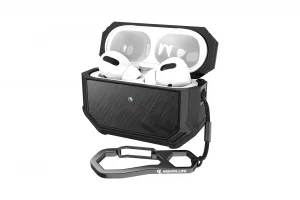 Over the years, Apple AirPods have become a staple of the modern world. They are so popular that they are sold out on the official website, and there are waiting lists for them at some Apple Stores.
But while AirPod owners love their pods, they don't always love the cases that come with them. The plastic cases are often flimsy and prone to breakage after only a few drops.
The Groove Life Airpod Case is a premium case for your AirPods. This case offers superior protection to your pods and has a sleek design; the case is made from high-grade silicone material, durable and long-lasting. It is available in three colors: black, blue, and red.
The Groove Life Airpod Case features a built-in Lightning cable that allows you to charge your headphones while they are inside the case. The charging case comes with an included micro USB cable that you can use to charge your iPhone or iPad. It also comes with an additional Lightning cable to charge your iPhone and AirPods at once.
This charging case for AirPods does not need any additional power source because the AirPod itself powers it: Just drop the earbuds into the charging case and place them on any flat surface or in your pocket or bag. It will automatically begin charging them up again without plugging them into anything else or worrying about losing battery life on the go.
Groove Life Belt Review from Customers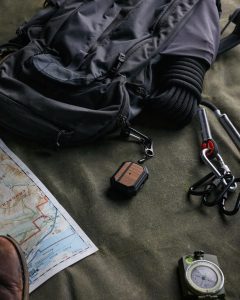 We could not finish our review without having to hear what the customers said. Our team checked the brand's website and found that 97 % of the reviewers gave the brand either a 4-star or 5-star rating. From 146404 reviews, only 374 people gave the brand a 1 Star, which is a drop in the ocean. 
One of the reviewers stated that she was attracted to the belt after seeing a commercial online. And since she did not pay so much attention to details, this specific product supersedes her expectations, and she wouldn't think twice about going back to buy another one.
On Trustpilot, we had a thread of positive reviews. One of the 5-star reviewers praised their support team. They had ordered the wrong size and were worried about the whole return process, but the company made it look easy. They immediately arranged an exchange and shipped the correct new rings without seeing the original ones. Customers concluded their reviews by recommending the company to anyone seeking an outdoor lifestyle brand with top-notch customer service.
A 3-star reviewer stated how the belt has a great design and would 100% recommend it. They said that they look exactly as advertised in the picture; the only issue they had was that the belt slips loose within a short period despite the price.
Further customer reviews
On Amazon, over 10,079 people lefts feedback. We came across a five-star reviewer obsessed with the candy-flavored bubble rap. He projected how the Groove Life Belt was comfortable, and he even raved about how unique and outstanding the belt was. He said that it was easy to adjust the belt to get a perfect fit.
To make this review fair enough, we had to see what their website 1-star reviewer had to say. The reviewer said that the belt was unfamiliar, and adjusting it was pretty hard. 
He also had issues with using the discount code and accessing his account, yet he had registered. In their defense, the brand outlined that his issue might have been brought about by not following the correct steps in creating the account, or his requests were not per the brand's policy. The brand assured to pull up their socks on that end.
Sign Up for Groove Life
If you want to be part of the warranty beneficiaries of the silicon rings, visit GrooveLife.com. Then, scroll to safety ring warranty, where you will be required to click on warranty registration. You will be directed to the next page, where you must fill in your details, including your email. 
Once you have become a member of Groove Life, you will be entitled to free replacement to pay for shipping, 25% off your next purchase, and be among the first customers to get notifications.
Where to Buy
One can quickly get their Groove Life Belt from the brand's website. However, the brand has its products in select retail stores, including Amazon and Ace Hardware. It is better to order from their website, as you will take advantage of the available offers and promotions. You will also be eligible for their warranty and free shipping. 
Groove Life Shipping and Return Policy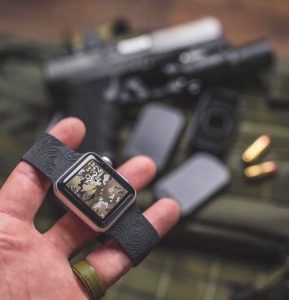 Shipping:
The company ships its products via USPS. There are no other courier services available for orders. The shipping times listed below are standard and do not account for sales or high volume at the USPS like during Christmas.
Standard shipping is $2.99 and takes 5-10 business days to arrive

VIP needs $3.99 – Same Day Shipping (Mon-Fri), 3-7 days; you are assured of safety because your product has a Groove Life warranty

You will have to pay $9.99 for FedEx – Same day delivery (Mon-Fri), which takes 2-3 days

Personalized Text, Monogram, and Icons in Tennessee cost $2.99, with the estimated delivery being 8 – 12 business days
Return Policy:
If you are not satisfied with the Groove Life Silicone Belt, don't fret. The brand is confident with its product, and they are ready to refund items within 30 days of purchase. 
If you order the wrong size or you don't like the color of the item you purchased, the company accepts exchanges. They will ship the new item free to your destination. But if you do not like the product ultimately, you will have to cater for your shipping fee. Only unused, unworn products with their original packaging will be guaranteed a refund.
Promotions & Discounts
Groove Life has several discounts to offer its customers. They have several coupon codes that you can use, so you have to identify the one that suits your preference. Some of the available promotions and discounts include:
Free shipping

Military discount on all the registered military

Healthcare and first responder discount
Create an account, and through your emails, you will be notified of any new promotions and when there is a Groove Life discount code that you can use at checkout to save money.
Contact Groove Life 
Do you have any inquiries that we did not cover in this review? Or do you want to make your first purchase and don't know how to go about it? You can contact the Groove Life customer support team between 9 a.m and -4 p.m. CST Monday-Friday via their local phone number 1-850-754-7348, and they will be glad to answer your questions
You can also email their support team at [email protected], and they will get back to you within 24 hours.
Groove Life Belt Review: Editor's Verdict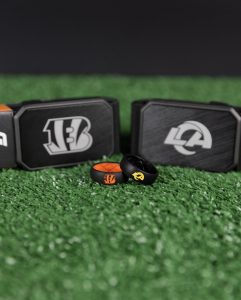 This Groove Life Belt review took a look at the benefits of their belt and compared it to some of the top-selling belts on the market and concluded that it is worth checking out.
A watch is one of the essential outdoor accessories. If you're going to be doing any water sport or exploring, you need a waterproof watch. You can wear it while swimming and not worry about getting it wet. The same goes for wallets and belts: you don't want your wallet to fall out of your pocket when diving into the lake or river on a hot day. And a belt that comes undone while hiking isn't fun either.  
Our review found that Groove Life Belt offers affordable and functional belts, wallets, watch bands, and AirPods cases designed to make your outdoor adventure and activities exciting. 
The Groove Life Belt is the ultimate in comfort and style. This fashionable belt features an inner core made from non-slip rubber for support and neoprene foam extending out of the side panels for added comfort. 
You can wear this belt whenever and wherever you need it, whether you are exercising or want to look stylish while going about your day-to-day activities. All you need to do is keep your chest open, wear the grooved belt, and freely move around.
Based on the many positive Groove Life belt reviews that our team came across online, we recommend its products to anyone who loves outdoor activities. It is high-quality products are designed to last while being functional.
Are you in need of other useful accessories brands such as Groove Life? Visit our reviews of 10 Ridge Wallet Alternatives, Gazelle Phones, and Grip6 Belt.
Groove Life FAQ
What materials have the potential to damage my products?
Acetone, motor oil bleach, and petrol are hazardous and potentially damaging. If you want to clean your groove product with these products, use caution, wipe off any excess material and allow the product to dry thoroughly before using it again.
How can I clean or care for my products?
The brand recommends using soap and water or a mild cleaner to clean your groove products.
Are the rings made to stretch?
Yes, the Groove Life Ring is made to stretch. Each ring comprises four stretchable silicone panels connected with slipknots and controlled by a patented locking system.
How much does it take to break the ring?
From the creator of the Life Ring, this new and improved Life Ring is cleverly designed, so breakage is near impossible. The sturdy pole is made from recycled plastic and can support up to 10,000 unicorns.
Does your warranty protect my AirPods or smartwatch?
According to the brand, it does not cover those devices. The warranty only covers groove life products.