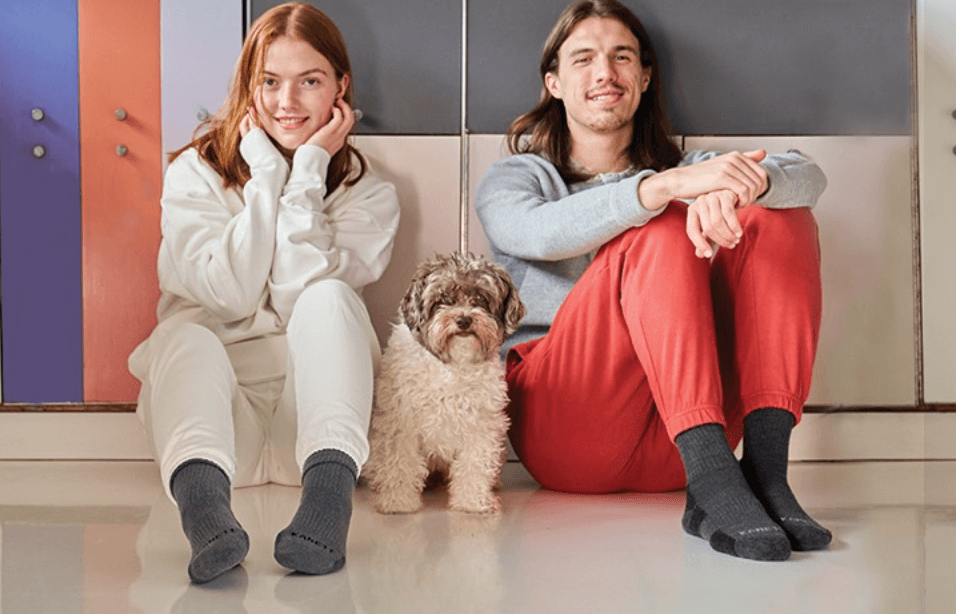 Finding a pair of socks that offer a specific fit can be challenging. The logic behind socks and their fittings requires a certain level of knowledge to avoid disappointments. You don't need to deal with the hustle of getting a perfect size; Kane11 has a crack team of textile experts, engineers, and factory partners to ensure you get high-quality socks at affordable prices. The brand makes its pieces from environmentally-friendly natural yarns to offer decent-fitting socks. Our Kane11 review will look at some of their bestsellers, shipping and return policy, customer reviews, and much more to help you figure out if it is worthwhile.
About Kane11 Socks
The company was founded in 2018 by Tom Kallish and Co-founder Peter Hunsinger in the United States. After realizing that all socks don't fit right, the duo took it to solve that issue.
The brand's co-founders, alongside a team of experts, did a lot of research about yarns, fibers, design, fitting, knitting methods, and machinery.
Doing this allowed them to understand different foot types and sizes and came up with a solution that matches every foot size. And this is how Kane 11 came into existence.
The brand embraces creative technology and high-quality material to develop socks fittings for all feet. The company avoids the usual small, medium, and large sizing to introduce a sock size for every shoe size.
The brand offers eleven sock sizes for men and seven sock sizes for women. The company's secret lies in its understanding of how to measure feet. They take note of the leg circumference, heel pocket, foot circumference, toe box, and measurement from the toe to the heel.
Kane 11 has a vast collection of socks that offer a variety of styles to suit everyone. With the seven sizes for women and eleven for men, nobody misses out on their size at the company.
Socks are available in specific models, including ankle socks, calf-length socks, and merino wool models. Prices are dependent on the amount of wool the sock absorbs.
Pros
It is easy to get a sock that fits your foot because the company sticks to shoe sizes
All their socks offer a soft and comfortable fit
They craft socks from high-quality material, no more holes after a short while of rocking in them.
The company's support team offers excellent and timely services to its customers
They have a friendly return policy to ensure that every customer takes home what they want
The brand has a live chat feature on its website for more accessible communication with customer service representatives
Cons
You can only purchase the socks online from the brand's website or Amazon stores; this is disadvantageous to people who love shopping for what they see at physical stores
They offer limited colors for their sock collection
The brand does not offer international shipping
The socks are not so pocket-friendly, but they are worth every penny
Kane11 Socks Review
We dug deeper into Kane 11 socks to discover their uniqueness, style, features, and why they stand as the best from the other socks in the market. Let's have a look at some of their top-selling socks.
Kane11 Socks Women's Selina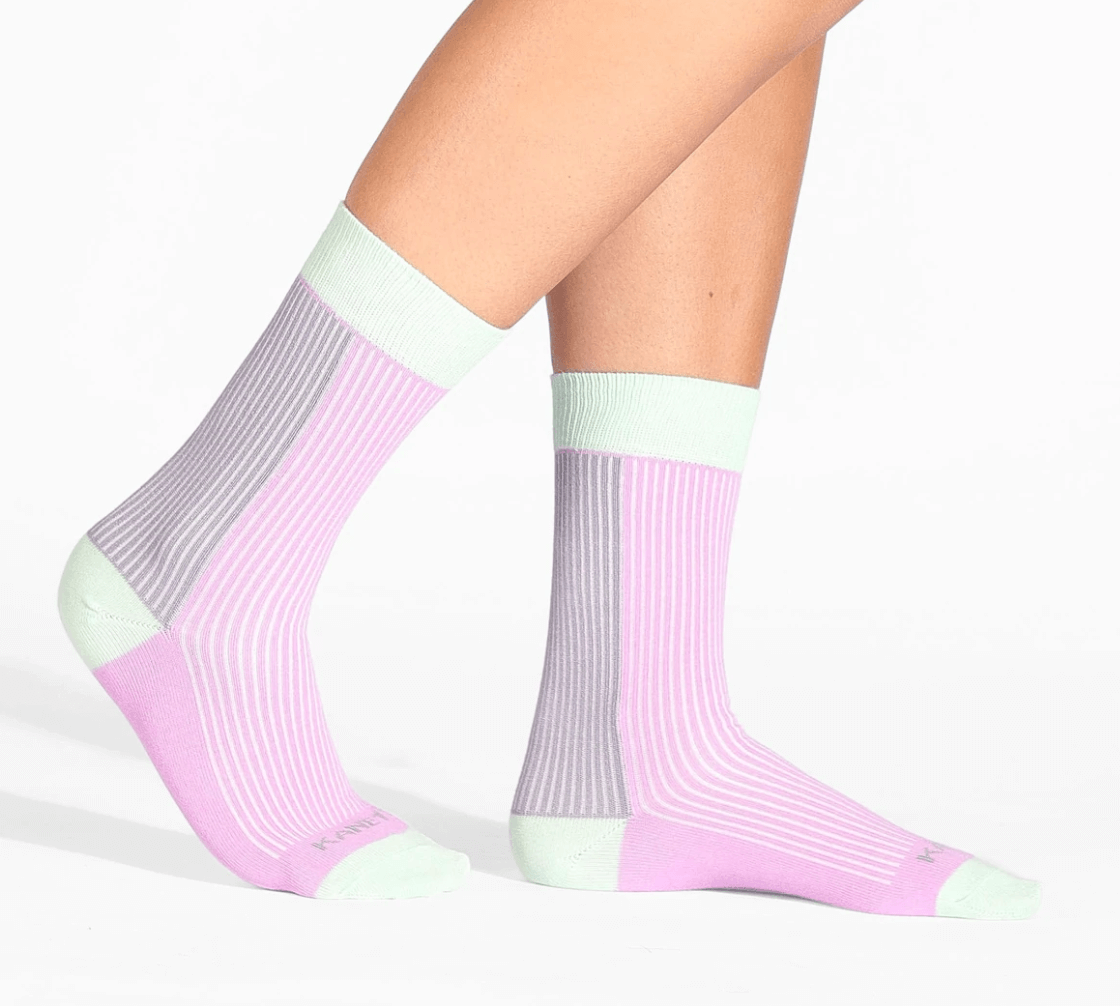 Designed to satisfy your feet fantasies, the Kane11 Socks Women's Selina is a must-have on your wardrobe. These mid-calf length socks will give you the pleasure and comfort you desire wherever you go. The pair consists of soft 60% Supima yarn cotton, 38% nylon, and 2% spandex.
Compare these socks with their thicker counterparts, and you will find out that they are suitable for various climates. Our Kane11 review found that they are lightweight but still hold the soft wool feel for comfort.
The socks also feature an attractive and classy rib leg, and the color blocking feature makes it blend well with most outfits and styles.
Kane11 Women's Rosie Socks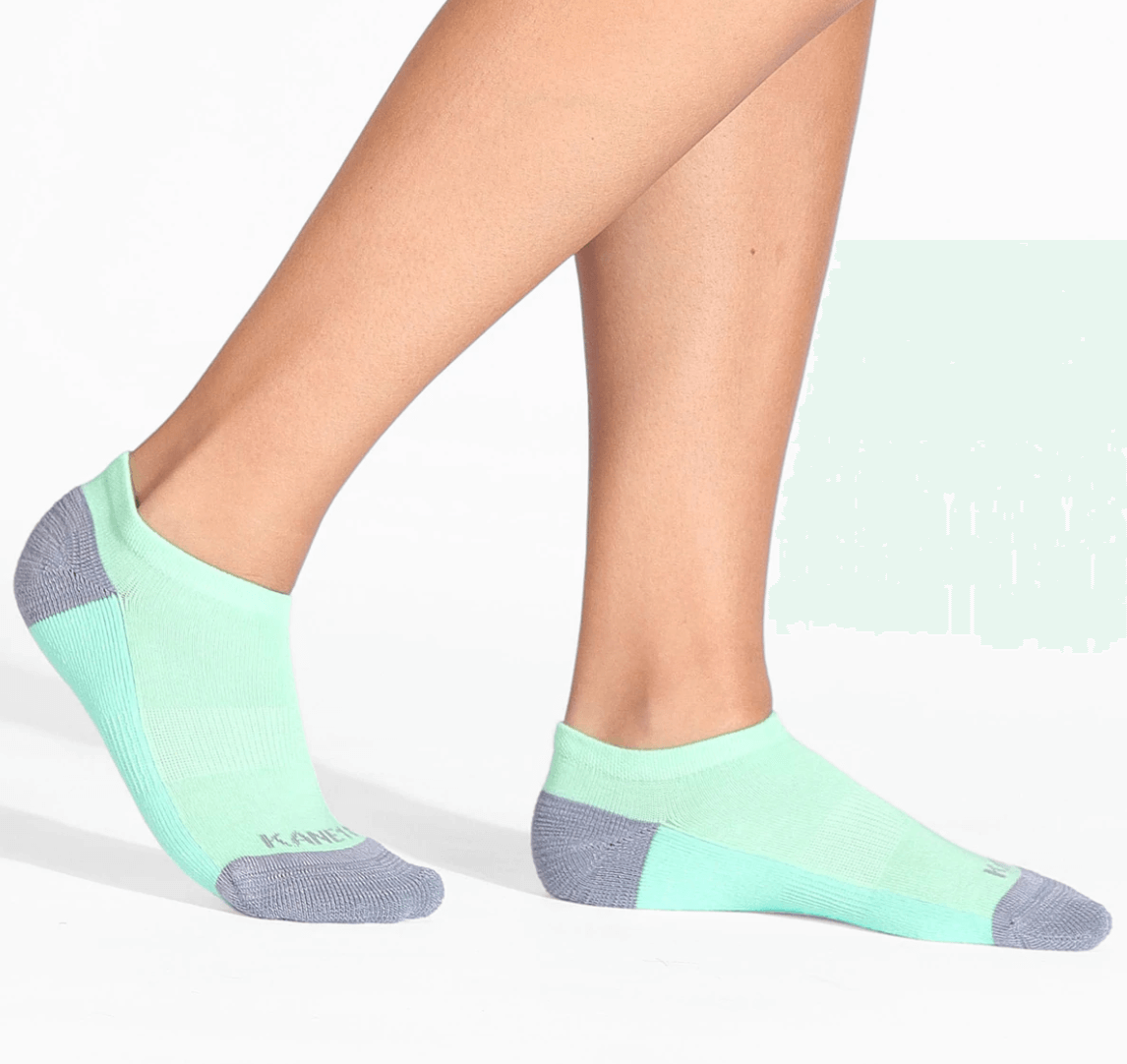 Rosie sock is one of the Kane11 Women's socks that make you feel solid and confident putting on. The lightweight socks consist of a super soft blend of 62% durable Supima cotton, 36% nylon, and 2% spandex.
The premium quality knit socks designs are well-figured to avoid unsystematic knitting that wears away after a few years.
The high-quality fabric holds the sock in shape for long wear and washes, remaining soft and comfortable. The luxurious material guarantees that the sock hugs your feet without bunching and slouching even after stretching them for years.
Rosie socks feature ankle length design with entire foot cushioning and a seamless toe tech for comfort.
Laylo Packs Kane11 for Women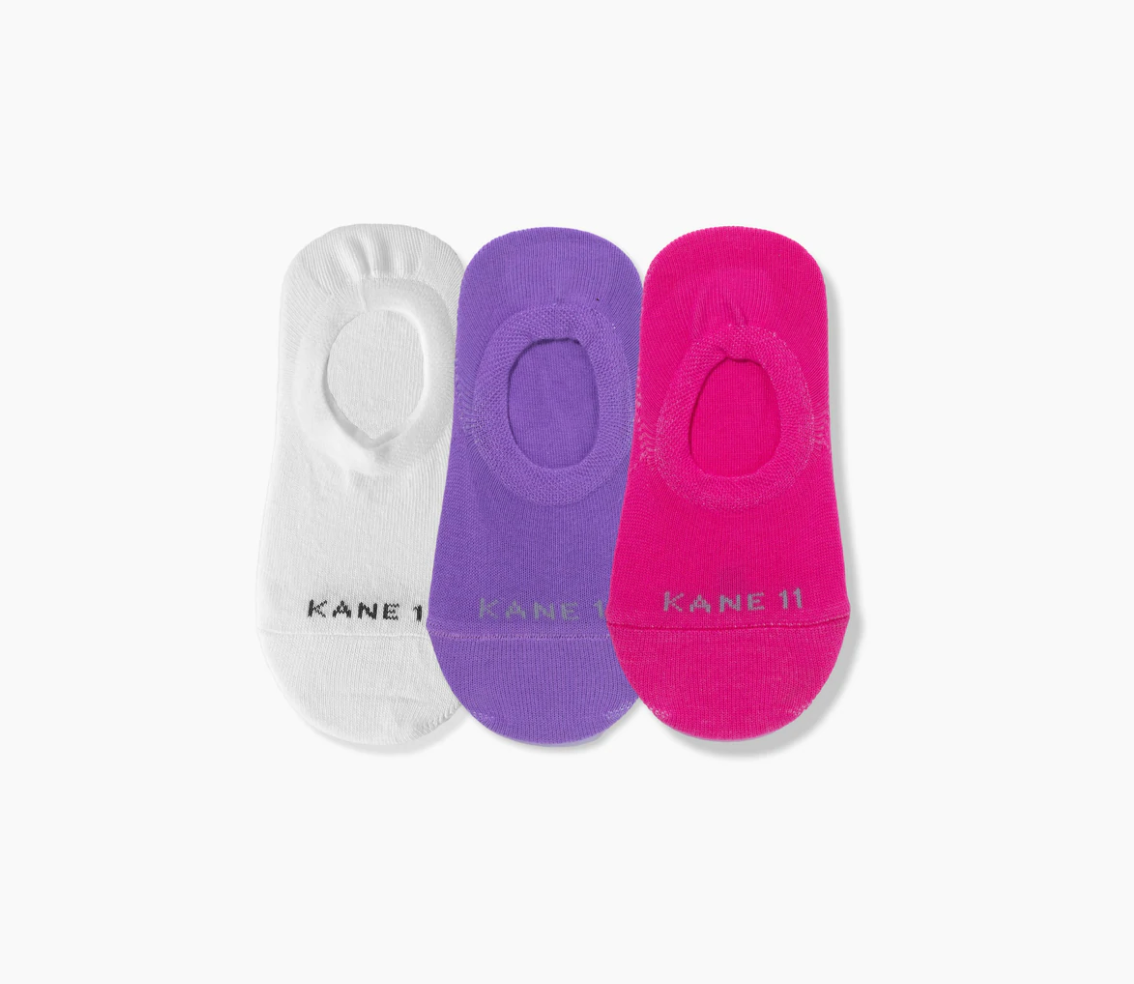 This category of Kane11 for Women is perfect for those who are seeking lightweight and breathable options. They mainly consist of 74% high-quality Supima cotton, 25% nylon, and 1% spandex.
Laylo packs for women are versatile, and you can comfortably wear them when roaming around your apartment with boots, rubbers, or running shoes. The socks are available in packs of 4 or 8 pairs.
The colors available are white, black, and multi-color. For women who have smaller or larger feet sizes, make sure you size Laylo packs before buying. This Kane11 review discovered that Laylo packs feature a no-show silhouette, heel fit system, and a stay in place tech.
Kane11 Men's Juno Socks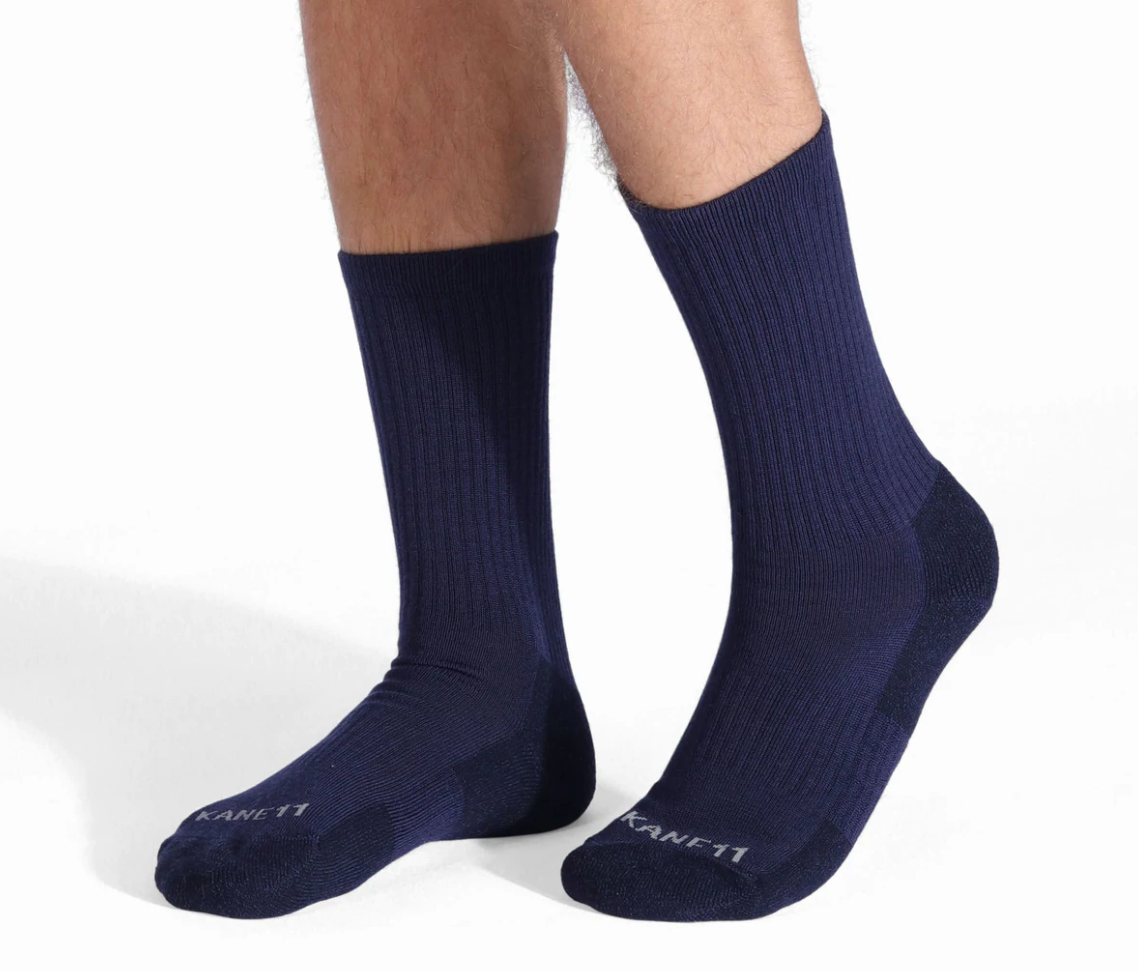 Kane 11 men's Juno socks are available in sizes 7 to 11 made from the sturdy mid-weight merino wool. The sock comprises 72% Merino Wool, 20% Nylon, 7% Spandex, 1% Polypropylene.
The pair comes in simple shades suitable for men like black, navy blue, and gray. All these colors compliment different outfits, and to add to the beauty, they feature classy strips of darker color on top.
The socks have moisture-wicking properties, allowing your foot to stay dry and odor-free at all times. Men's Juno features full-foot cushioning, a heel fit system, and a seamless toe tech for extra comfort.
Kane11 Men's Venice Socks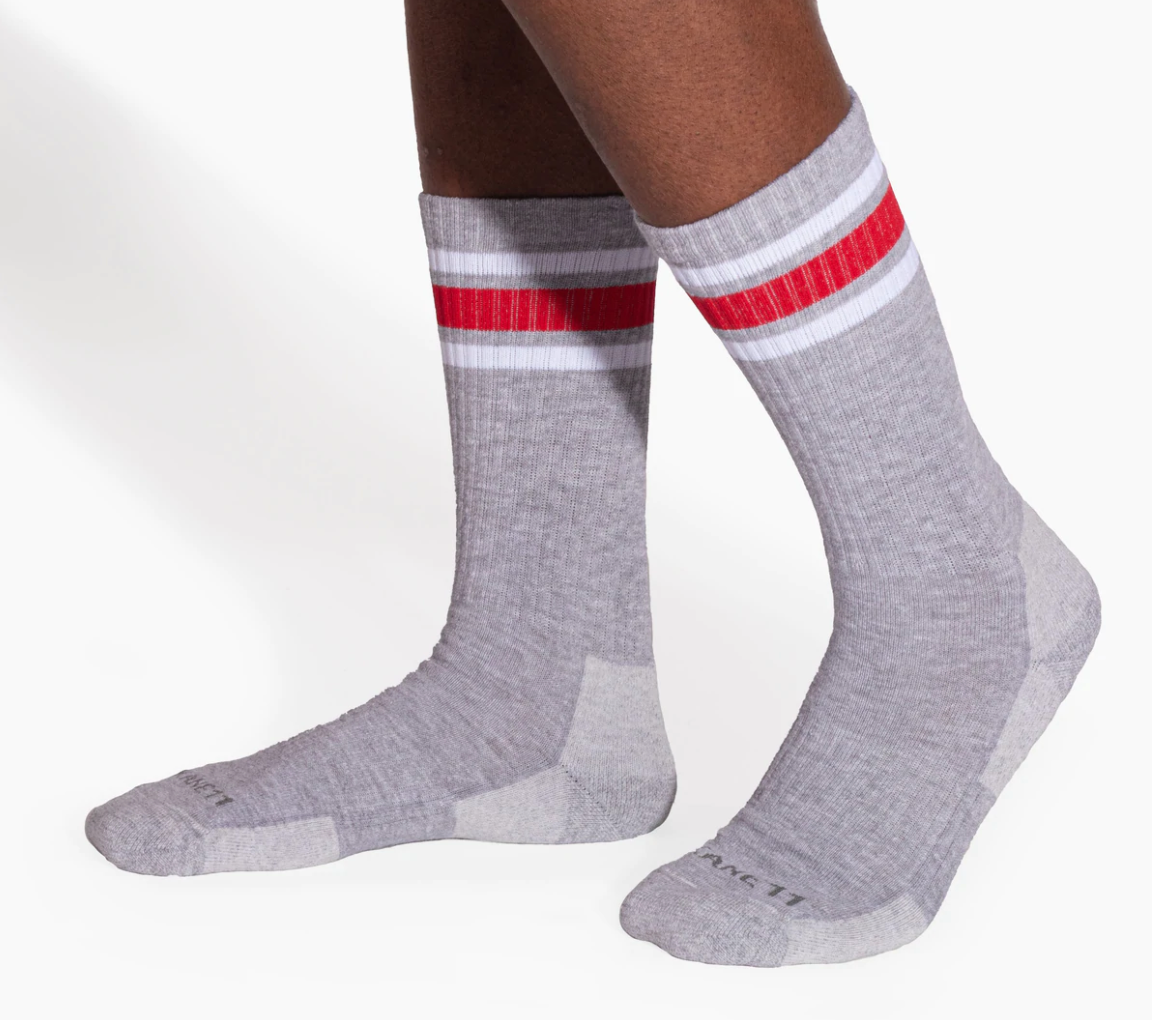 This is another crazy excellent sock design for men to always have in their closets. The fantastic pair consists of 59% soft ringspun cotton yarn, 38% Nylon, 3% Spandex.
Men's colors should be simple and not feature loud patterns or decorations. Men's Venice socks come in classy heather gray with red and white stripes.
They also offer a great fit and comfort and are suitable for all kinds of activities. The moisture-wicking feature allows your feet to stay dry all day, preventing odor from sweaty legs.
Moreover, Men's Venice socks feature full-foot cushioning, a heel fit system, and seamless tech for maximum comfort all day long.
Kane11 Socks Reviews from Customers
We conducted additional research on the Kane11 review to understand better how customers feel about the brand and its products. Most customers on Amazon gave the Kane 11 socks a 4-or-5star rating and above-average scores.
The majority of the customers agree that the brand has the most durable and comfortable wool socks they have ever come across. Their socks feature high-quality materials, and they snuggly fit your feet without holding the leg too tight, a feature that most customers fancy and praise.
Other customers on Kane 11 website express their overwhelmingly positive experience. Many of them talk about the sizing and comfortable fit. They say that the socks are light and comfortable to wear in any climatic condition.
Popular Alternatives to Kane11
They love how they don't need to worry about having sweaty feet or toes as the materials have a moisture-wicking feature in them.
Most customers don't realize that their socks need a replacement until they try a pair from Kane 11. A customer on Amazon mentioned that it took her too long to understand that she needed properly-fitting socks.
However, one or two customers thought that the Kane11 prices are a bit higher than the average and others complained about the length of time orders take to reach them.
Generally, customers are happy with their purchases, while most customers believe that the higher price is worth the products.
Sign Up for Kane11
Create an account at Kane11 today and enjoy 20% off your first order. The brand has a simple sign-up process that requires you to provide a few details, and you are good to go. Fill out the registration form by providing your name and a valid email address.
Next, you'll have to create a password that you will be using to access your Kane11 account. This process will take you less than a minute; click on Sign up to complete the registration.
You can now browse through the Kane 11 product collection to find one that matches your taste and preferences.
Where Can I Buy Kane11 Socks
If you are asking yourself: where can I buy Kane11 socks? You can buy your favorite pair of Kane11 socks from their website Kane11.com. You can also head to Amazon, where you will find a range of their socks.
Kane11 Shipping and Return Policy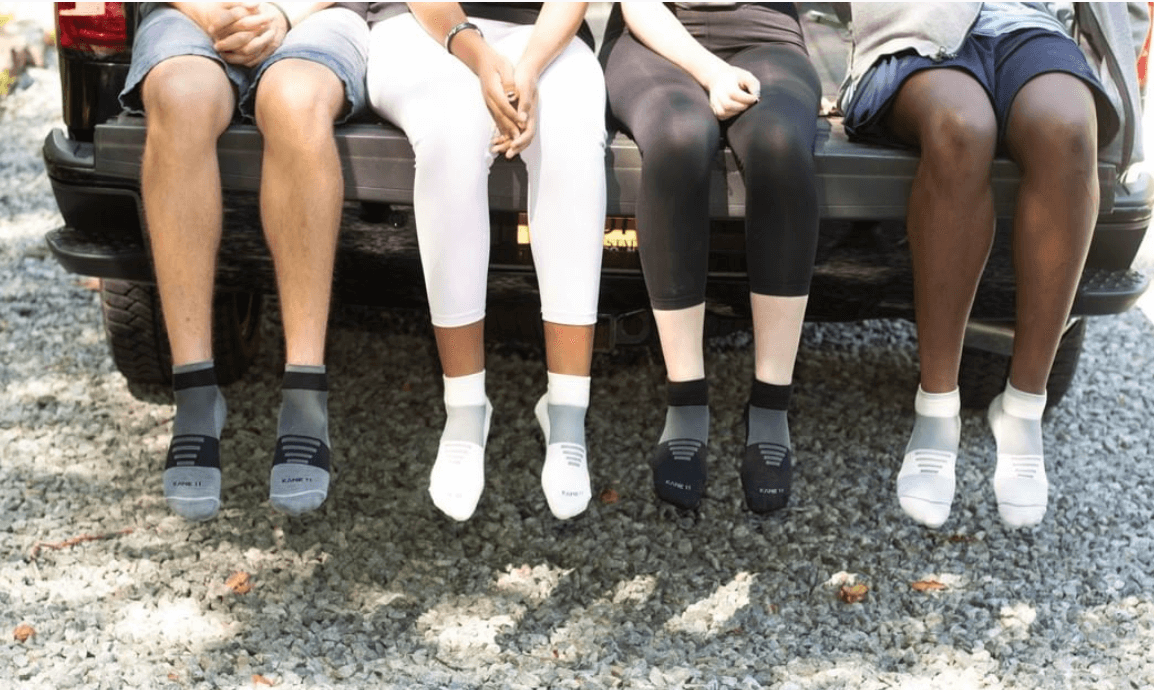 Shipping
Kane11 ships its socks to all the states and territories of the U.S. and APOs. People who live outside the United States won't be lucky to shop at Kane 11 for now because they don't offer international shipping.
The company has the right to choose which carrier services to engage for order delivery.
Orders are shipped within 1-2 days but can take up to 14 business days to reach their destination. The brand also ships to P.O. Box addresses but only if USPS can deliver to the ultimate destination. Other carriers can't ship orders to P.O. Box destinations.
Standard shipping is free, and therefore it is the only option for P.O. Box orders and not the express or expedited options. If you place an order before 11 a.m., shipment takes place on that day. Orders that come in past 11 a.m. ship the following working day.
Local orders take seven business days to arrive and even fewer days, especially for significant urban areas. Visit the brand's website and click on the "My Order" option to track your order.
The company will then send you an email with the tracking number to check your order's status.
The available shipping methods are as follows:
The standard category takes 5-14 business days via DHL or USPS at no cost
Alaska and Hawaii shipping take 7-15 working days via USPS at a $15 charge
US territories and APO take 7-20business days via USPS at $15
USPS Priority takes 2-4 Business days via USPS at $8.50
The expedited option takes 2 Business days via UPS 2nd-day air at $25
The express option takes only 1 Business day via UPS overnight at $30
Return Policy
Kane 11 has an attractive return policy whereby orders purchased within 90 days and not considered a final sale or promotional products enjoy a full refund. Shipping costs for such orders are the company's responsibility.
The Kane11 com returns should occur within 45 days from the purchase date, and refunds return to your original form of payment. Return shipping costs are the customer's responsibility and are deducted from the refund once approved.
Kane 11 allows the exchange of an item for a new size. Exchanges happen immediately, and the company sends the items to you before you return the current ones.
You need to explain the cause of the return and then select the desired items to complete the exchange process. They will send you a prepaid return label via email then you can return the items for exchange via USPS.
Kane11 Promotions & Discounts
You will get a 20% Kane11 discount for placing your first order on their site. Also, if you invite friends, the brand will give them 25% off their next order. The site will also grant you 25% off your purchase when you use a Kane11 coupon during checkout.
Contact Kane11
There are various methods that you can use to reach Kane 11 customer service team for inquiries or complaints:
You can use the live chat icon available on their website. This option is available Monday to Friday from 12 pm to 6 pm EST.
You can also fill out a form with your details and a message and wait for their response via email.
The brand also has an email (address [email protected]) that you can use to file your concerns directly.
Feel free to call the company's number 1 (646) 585 0533, Monday to Friday, from 9 a.m. to 5 p.m.
Kane11 Review: Editor's Verdict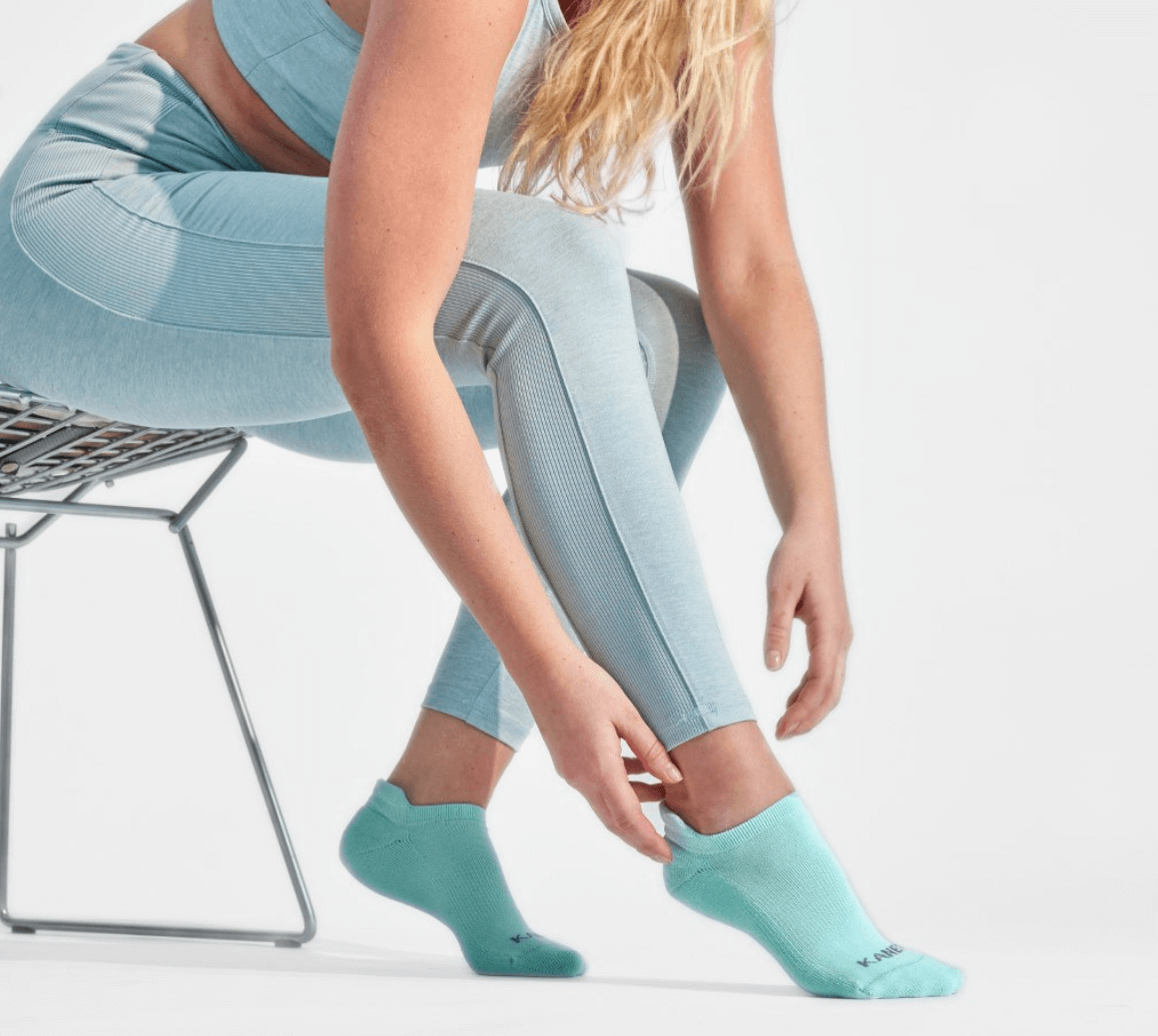 It is a concern to many customers to find out if Kane 11 is worth it. Our in-depth Kane11 review concludes that the products are high quality and well-thought-out. The brand helps its customers sort out their sock issues and satisfy their sock needs.
Customers love the brand's socks because they fit like a second skin without interfering with blood and air circulation to the feet.
Like shoe pairs, the brand offers socks that come in different feet sizes. This sizing system requires the company to use more environmentally friendly yarns than other socks companies.
With the 11 sizes for men and 7 for women, everybody is sure to get a size for their feet. Athletes are not left out too; they can get great pairs of socks here. The company's moisture-wicking socks offer heightened comfort and comfortable bracing for the athlete's vigorous activities.
The brand doesn't compromise on quality, material, and comfort. The Indi-fit system that creates each pair ensures each shoe size determines the sock size. The designs guarantee that you won't stress lifting them now and then, whether walking or running.
Although their price may seem a bit higher, you get value for your money on every purchase. For these reasons, we concluded after our Kane11 review that the brand is worth checking out.
Still on the hunt for your perfect pair of socks? Consider reading other brand reviews of Sock Fancy, Foot Cardigan, Bold Socks and Bombas Socks.
Kane 11 FAQ
What's the difference between Kane11 and others?
Other socks come in the one size fits all idea involving the standard sizing for small, medium, and large feet. Kane 11 socks embrace the idea behind shoe sizes.
If you wear a size five shoe, you should also wear a size five sock. The brand incorporates a blend of high-quality materials to ensure maximum comfort in their socks.
How do I care for Kane11 Socks?
Use a washing machine, warm water, and a mild detergent to wash Kane 11 socks. Remember to turn your socks inside out and avoid using bleach while washing. Dry by spinning them inside a dryer on low heat.
Where are the Kane11 socks made?
The brand's socks originate from the United States of America, where the manufacturers utilize both domestic and imported raw materials.
Some socks styles such as Wilt, Newman, Cecile, Montauk, Rosie, Montauk OTC, and Selina are made in the United States and Turkey.
What are the Kane11 socks made of?
The company makes its products from the highest quality yarns made under strict environmental guidelines. The brand's sizing system requires them to use more natural yarn than most socks companies.
The more the yarns quantities, the softer and more comfortable the products become. The brand's sizing system, together with the incorporation of quality materials, is the secret behind Kane 11 success!