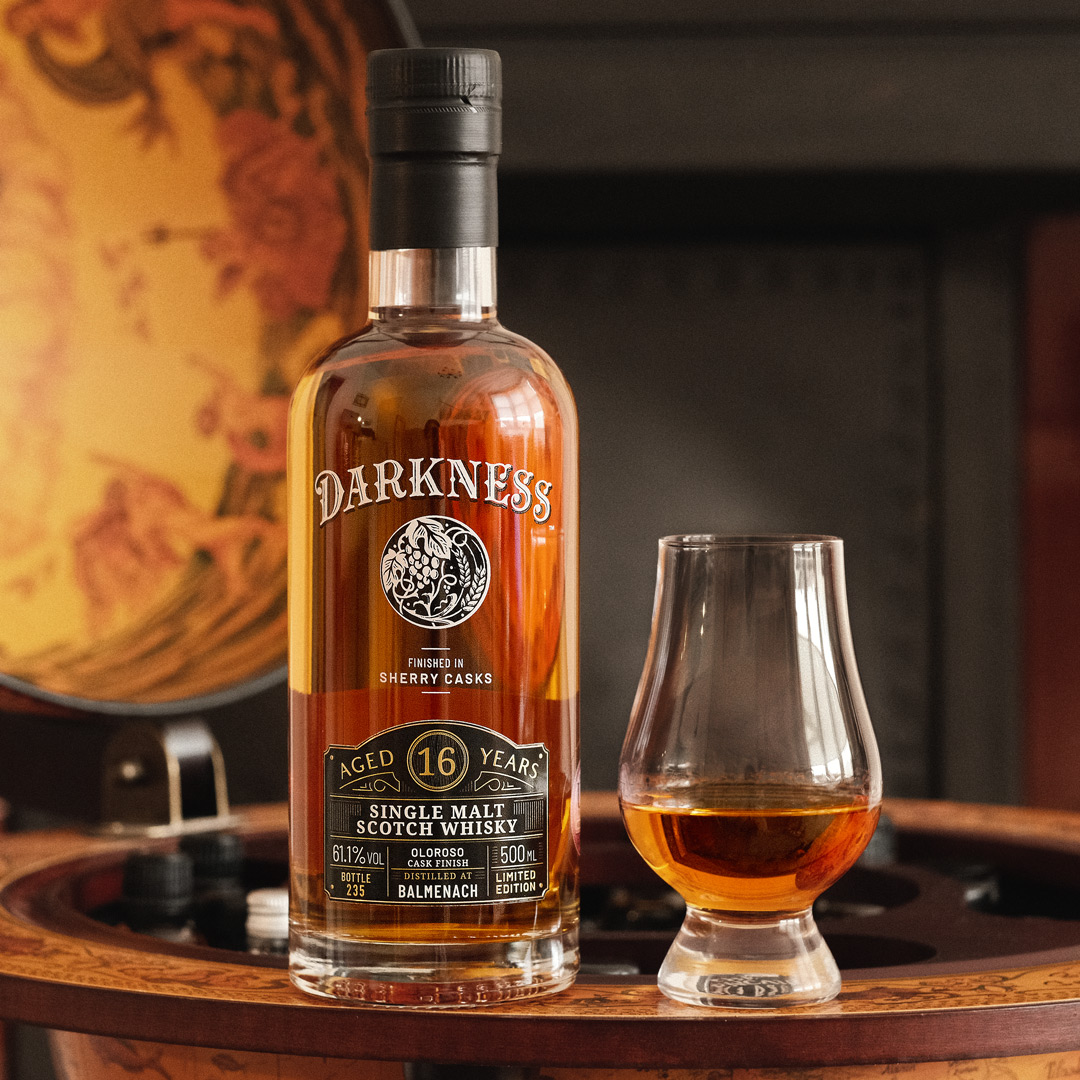 Your liquor cabinet cannot be complete without adding quality whisky. Master of Malt sells quality whisky and fine spirits you can enjoy with your friends. The brand offers thousands of single malts, gins, cognacs, and rums. We'll examine Master of Malt reviews from customers, what customers think of its products, discounts, shipping and return policies, and more. Read on to determine if the brand lives up to the hype. 
About Master of Malt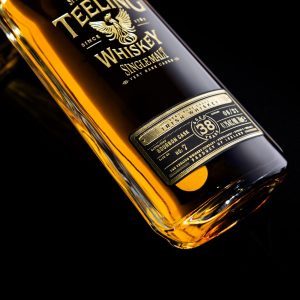 The Master of Malt company is a Kent, England-based independent whisky bottler founded by a group of dedicated individuals who strive to shorten the distance to exhilarating drink experiences. Ben Ellefsen, Justin Petszaft, and Tom McGuinness, who are childhood friends, founded the version of this brand that exists today. 
Master of Malt started trading as an independent bottler in 1985, fulfilling single malt whisky orders from the best distilleries in the world via mail order. The brand later opened a brick-and-mortar store and expanded its range. 
This physical store had a small, loyal customer base, and it was more parochial than the modern-day Master of Malt. As the three friends entered their twenties, each followed different paths in terms of relationships, careers, and academic pursuits. But they remained friends and started planning to launch a business as partners. 
In the early 2000s, Petszaft developed the brand's website to develop web design skills. Over time, he began to run the day-to-day operations of Master of Malt, and eventually acquired the business. As a result, the physical shop was closed, and Master of Malt was taken entirely online. 
The brand has over 10k 5/5-star reviews, and it won the Online Retailer of the Year in 2019 at Drinks Retailing Awards held the same year. Master of Malt boasts more than 211k followers on Facebook and 191k Instagram followers.
Before we delve into Master of Malt reviews from customers, check out this list of its pros and cons.
Pros
The brand offers a range of critically-acclaimed whisky liqueurs

Award-winning independent bottler

They offer thousands of single malts, vodkas, rums, and more

Excellent customer service

User-friendly website

The company has received thousands of 5/5-star reviews
Cons
International shipping is expensive

They do not ship to the United States and Canada

Some customers complained of late deliveries
Master of Malt Products Review
Whether you are a fan of single malts, gins, cognacs, or rums, Master of Malt has something for everyone. Here is an overview of some of the brand's top-selling whiskies and its selection of rare, highly sought-after spirits.
Master of Malt Scotch Whisky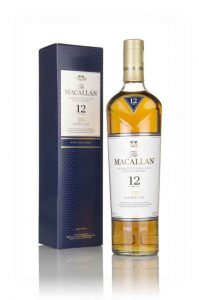 Scottish whiskies are among the most revered spirits in the world. There are varying styles, with each one being delectable masterworks in its own right. The Master of Malt Scotch collection has a range of whiskies, including light-and-fruity and peat-and-smoke flavored Scotch. 
The Macallan 12 Double Cask is a single malt Scotch whisky matured in a combination of European Sherry and American oak for a minimum of twelve years. When you give this Master of Malt Scotch whisky a swirl, it will release the aromas. And when you bring this Speyside whisky to your nose, you'll smell classic dried fruit territory, which is less intense compared to the Sherry Oak expression. 
When you take a small sip of the Macallan 12 Double Cask and roll the drink around your mouth, it has a creamy and honeyed taste with thick-cut marmalade, warm pastries, and cinnamon. The finish notes consist of a fruity flavor with sultana and vanilla. For only $55.43, this Scotch whisky could be yours. 
Available at $54.84, Glenfarclas 15 Year Old is a sherried 15-year-old dram with oodles of dried fruit notes. As the name suggests, it's from the Speyside whisky distillery Glenfarclas. It is bottled at 46% ABV because this was the strength the grandfather of George Grant preferred.
Glenmorangie 18 is part of Glenmorangie's prestige range. For the first 15 years, this 18-year-old Scotch whisky spent its time in the good old American white oak bourbon casks. Then, 30 percent of this whisky was moved to Oloroso sherry casks and spent its last days here. The rest (70%) remained in bourbon casks. Once the 18 years had elapsed, the Highland whisky was reunited, then bottled at 43% ABV. 
This creamy, fruity single malt Scotch whisky looks prestigious, and you can get it at $83.72.
Master of Malt Japanese Whisky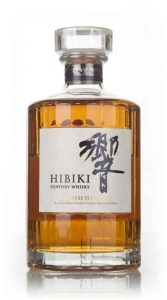 Master of Malt offers Japanese whiskies crafted in the Scottish style. They lie between the Speyside and Lowland in style; it's delicate and comes perfumed with honeyed sweetness. 
Master of Malt Japanese whiskies are smooth and feature light sherry and floral notes. Some have also been peated to have a smoky, quasi-Islay style.
Hibiki Japanese Harmony is their bestseller, and it's created with malt whiskies from the Hakushu and Yamazaki distilleries and grain whisky from the Chita District-based Chita distillery. Hibiki Japanese Harmony whiskies are drawn from five different types of casks. These include Sherry casks, Mizunara oak casks, and American white oak casks. 
The Suntory Whisky professional blending team, under Master Blender Shingo Torii's supervision, crafted the blend. The result is an elegant and impressive expression with wafts of orange, honey, a herbaceous touch, and light oak. You can get the Hibiki Japanese Harmony for only $70.56.
Hibiki Master's Select needs $196.71, and it was initially released to target the Travel Retail Market. This smashing Japanese blended whisky displays a harmonious flavor profile with fruity Sherry notes. The nose includes mango, citrus blossom, and juicy raisins with a touch of vanilla-rich oak. 
The initial flavors when you taste it includes creamy wood notes, chocolate orange, and dried apricot. The finish notes are plum, ginger, milk chocolate, and sugar. 
The Suntory Toki is a blended Japanese whisky from Suntory's three distilleries: Chita, Hakushu, and Yamazaki. The main composition of Suntory Toki is Chita grain whisky and Hakushu single malt, and it works well in a highball.
Master of Malt American Whisky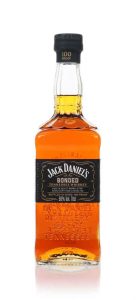 One of their newest additions to Master of Malt's lineup is American whisky, which has seen a renaissance recently. 
Master of Malt has put together an impressive selection of American whiskies, ranging from well-known brands like Jack Daniel's and Jim Beam to lesser-known but equally delicious spirits from craft distilleries.
The Knob Creek Rye is made using a mash bill of 95 percent rye and 5 percent barley. This American whisky has spicy, oak, and vanilla aromas with a small hint of sweetness.
On the palate, the Knob Creek Rye is spicy, with flavors of rye bread, oak, and vanilla. The sweetness from the nose is also present, along with a touch of white pepper; this whisky has a full-bodied mouthfeel and a long finish.
It is an excellent rye whisky that is packed full of flavor. It is perfect for sipping on its own or mixing in a cocktail. You can get this American whisky for only $41.35. 
Balcones Texas Single Malt is a single malt American whisky from the Lone Star State (Texas). It was distilled at Balcones and went through the yard-aging process in ex-bourbon American oak; it was then bottled at 53% ABV. 
On the nose, the Balcones Texas Single Malt has the aromas of freshly baked banana bread and features undertones of vanilla and honey. At the back, you'll smell a small hint of cedar wood. 
On the palate, this whisky has ester-y with orchard and apple fruits. Brown sugar also makes an appearance, and it transforms into molasses. Available at $62.50, the Balcones Texas Single Malt has a medium-bodied mouthfeel and a long finish.
Master of Malt Irish Whisky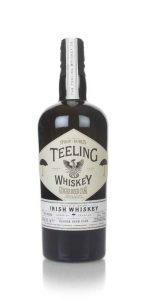 Master of Malt offers a range of Irish whiskeys that are smooth, fruity, and triple distilled. Irish whiskey uses the Pot Still method, and it's distilled three times. 
Teeling Small Batch is the best-selling Master of Malt Irish Whisky, and it's a marvelously tasty expression from the Dublin-based team. It boasts lip-smacking notes of honey, creamy vanilla, and floral barley.  
Teeling Small Batch is first matured in ex-bourbon barrels, then it stays in casks that were holding Central American rum. It'll then rest for up to one year in these casks. Here, it will take on touches of exotic spice and zesty fruit, leading to a brilliantly vibrant flavor profile. 
The whisky features a shiny gold presentation tube, making it ideal for gifting to someone who loves Irish whiskey. You can get the Teeling Small Batch that comes with Gold Presentation Tube for $38.29.
You can pick up a bottle of Master of Malt Redbreast 12-Year Old for only $51.40. It boasts the distinctive qualities and flavor complexity of Pot Still whiskey that you love. It's distilled from unmalted and malted barley at the Midleton site. Matured in a combination of Spanish oak Oloroso sherry butts and American oak bourbon barrels, it's a joy to behold this multi-award-winning Irish whiskey.
Other Irish whiskeys
Bushmills 10 Year Old is a superb ten-year-old Master of Malt Irish whisky. It has won the Best Irish Single Malt Whiskey held at World Whiskies Awards in 2007. 
This whisky features tropical fruit and cooked bananas as its nose notes. When it comes to the palate notes, it has guava, over-ripe white peach, cantaloupe, vanilla and peels, and melon flavors. It also has a floral, spicy finish.
When you add a drop of water to this Irish whisky, it tastes like nectarine pieces in low-fat yogurt. Bushmills 10 Year Old costs $35.30. 
Master of Malt Old & Rare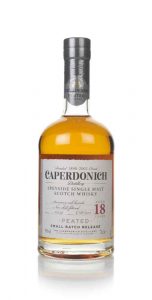 Master of Malt has a collection of exciting spirits, including treasured whiskies from closed legendary distilleries, impressively old whiskies, and rare releases. You'll also find antique bottles and highly sought-after spirits saved from the clasps of time itself. 
The Caperdonich 18 Year Old Peated in the Secret Speyside Collection is a peated single malt from the legendary Caperdonich Distillery, which was closed in 2002. Before bottling it up at 48% ABV, it was matured in American oak barrels for 18 years. It retails at $115.9, and it has nose notes of flamed orange peel and apricot with muted smoke floating in behind layers of toffee.
When you taste this Scotch whisky, it has fiery peat builds, which is supported by more dried fruit and toasted brown sugar. It has a slightly buttery and savory finish.
The Grandyc Licor de Whisky from Spain was produced by DYC in the 80s. This rare antique whisky will cost you $145.26, and it's part of a private collection.
The Glenfarclas 40 Year Old is an old and rare whisky retailing for $1,107.61. The whisky is from the legendary Glenfarclas, it's presented alongside an aesthetically appealing box reminiscent of Glenfarclas' warehouse iconic doors.
Master of Malt Reviews from Customers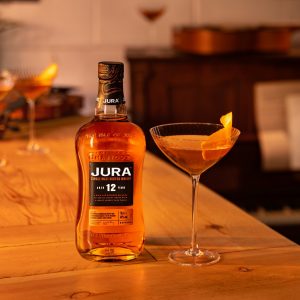 We checked Master of Malt reviews to see what customers say after tasting their products. The brand has more than 10,000 5/5-star reviews.
On Trustpilot, the brand scored 4.9/5 stars, with most customers applauding their user-friendly site. Others praised the company for offering an extensive selection of alcoholic options.
Some customers were delighted with their competitive prices. Additionally, customers credited Master of Malt for its excellent customer service. 
One customer stated they had a thrilling experience while shopping at Master of Malt. She continued by saying they have a great selection of products and a good range of delivery options. The customer also said she has been buying whiskies from Master of Malt for a couple of years, and the company has never let her down. 
Another buyer said they love their transparency on reviews, which helps new customers get a good idea of what a drink tastes and smells. The buyer also praised the evocative descriptions provided under each product. They strongly recommended the brand to anyone looking for quality whisky. 
While there were many positive reviews online, we also saw negative feedback. Some customers complained that their orders didn't arrive on time. International customers also complained that shipping is expensive.
Sign Up for Master of Malt
Head to their official site to sign up for Master of Malt. Click on the Login button and hit the Create Account button to create your account. Sign up to receive their weekly newsletter, offers, and recommendations the company thinks you'll be interested in.
Where to Buy
You can find Master of Malt products on their website MasterofMalt.com. Their products are also available on select online retailers and in stores. 
Master of Malt Shipping and Return Policy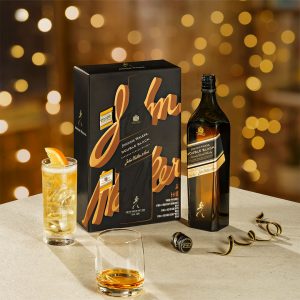 Shipping:
Master of Malt does not ship in Canada and the United States. They offer free delivery on orders worth $136. For UK customers, MoM charges a flat rate for shipping to a single address. Their delivery times vary depending on the option selected at checkout and the shipping destination.
If you want your order to be shipped outside the EU, it will be subjected to taxes and customs duty.
Return Policy:
If you have made a purchase and wish to return the product, Master of Malt will refund the price you paid and packaging and postage costs. To initiate the return process, send the Master of Malt customer support team an email at [email protected]. Do not forget to include the details of your order and your name. 
Promotions & Discounts
Currently, the brand offers a Flash Sale on its site; this is a great chance to try out its products. The discounts are available for select products for a certain period. When you apply Master of Malt coupons at checkout, you can save money while shopping for your favorite drink. Customers will also enjoy free delivery on orders worth $136. 
Contact Master of Malt
Contact the Master of Malt customer support team if you have questions. You can use the following methods to reach out to their support team.
Phone: 
For Trade enquiries, international customers can call +44 (0)1892882555

 

U.S.: 888 255 8181 

International and UK: +44 (0)1892 888 376 

UK Freephone: 0800 5200 474 
Email: 
Master of Malt reviews: Editors' Verdict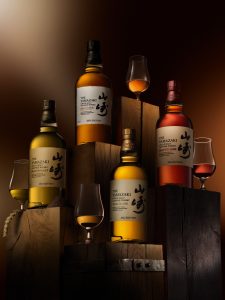 According to the thousands of 5-star Master of Malt reviews we saw, the products this award-winning independent bottler offers are worth the taste. The brand offers an immense range of alcoholic beverages that caters to seasoned pro and novice drinkers. 
The brand has some of the world's finest distilleries, and customers love their competitive prices and fair return and refund policy. If you are looking for single malts, gins, cognacs, or rums, Master of Malt is the place to go. 
Are you interested in other brands that specialize in wine or coffee, or even non-alcoholic beers? Check out our reviews of Bev Wine, Eight Ounce Coffee, and Atheltic Brewing. 
Master of Malt FAQ
Do the bottles of their drinks come in a box?
Master of Malt accurately snaps all their products in their photo studio. The photos with a box mean the company will include it in the order.
Who owns Master of Malt?
The innovation group and growth unit of AB InBev, ZX Ventures, owns Master of Malt after acquiring it in 2018.
Where does Master of Malt ship from?
Master of Malt is a UK-based company, and they ship all orders from their fulfillment center located in Tonbridge, Kent.
Is Master of Malt a legit company?
Yes. The company has over 10,000 5/5 star reviews from satisfied buyers. This shows that people love Master of Malt, which makes it legitimate.