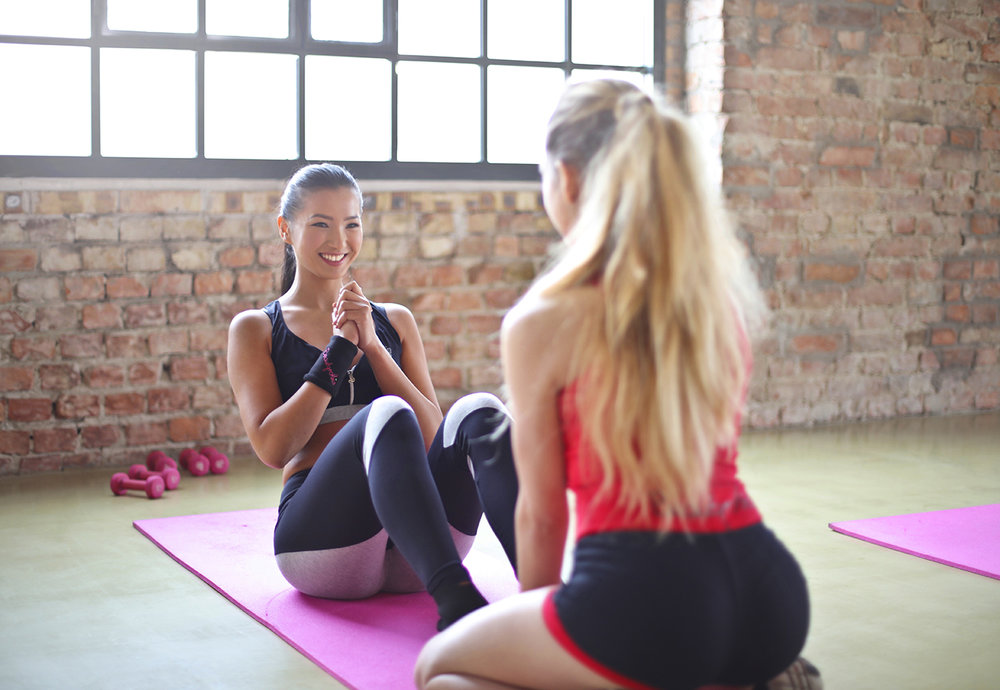 Do not mistake body positivity as an excuse to shirk personal fitness. Most Sumo wrestlers weigh over 400 pounds yet seemingly do not suffer from obesity-related symptoms. The reason? The big men are very athletic as well. Why? They eat healthily and exercise regularly. If 400+ pound men can suffer through 7-hour work-outs for fitness, you shouldn't be ignoring these Moxie Fitness reviews.
Besides, our Moxie Fitness reviews don't concern a brand trying to sell you a summer body. Instead, the Moxie Fitness brand helps you in eliminating your self-inflicted muscular pains and accessing your full range of motion. If you are struggling with body negativity, this brand is here to assist.  
There's no problem with those summer body goals, so you should keep reading our Moxie Fitness reviews to find out what the brand is about and how you can buy into its fitness philosophy.
About Moxie Fitness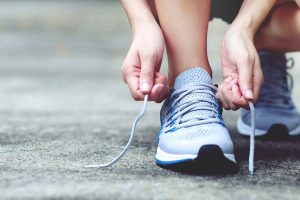 Don't mistake Moxie Fitness for Moxie.XYZ. The latter is a well-featured fitness outfit that connects people with instructors and work-outs. Yet, it's the former that our Moxie Fitness reviews are talking about. From the look of its website and the information provided, Moxie Fitness is a small fitness brand run out of Connecticut. It's so small that its sole instructor is also its founder Elisa Carvalho. She has a bachelor's degree in Psychology and Gerontology from the University of Central Florida. More importantly, though, she has a Master's degree in Exercise and Sport Science (with a concentration in sports psychology) from the University of North Carolina.
Elisa's qualifications do not stop there, though. She also has certificates from the National Academy of Sports Medicine, the National Strength and Conditioning Association, and the National Posture Institute. In truth, her qualifications and certification are numerous, but you can view the rest on her website.  
She firmly believes that "Life isn't about finding yourself, it's about creating yourself.". Hence, her devotion to helping people lead active lives and create their best selves. Understanding that people are different, she has taken a different route from most fitness enthusiasts. Instead of selling courses, she offers individualized programs that consider exercise and nutrition.
Her background in sports helped push her toward the fitness industry but, according to her, equally as important was her curiosity about aging well. So, despite her certifications, qualifications, and experience, she continues to attend fitness conferences and buy courses. That's a good thing for the Connecticut residents looking to patronize her. Why? Because our Moxie Fitness reviews have found that she's Moxie Fitness, and Moxie Fitness is her. 
Pros
In personal training, you get to work directly with the brains of the operation. This ensures that you're getting the best possible service

It isn't expensive

The brand's services encompass various aspects of physical fitness

Individuals can purchase specialized fitness programs

Its fitness regimens are individualized, thus increasing its chances of success
Cons
It is a small one-instructor operation

Its services are only available within a small region in Connecticut
Moxie Fitness Products Review
Many fitness brands deal with gym equipment or sell fitness videos and courses to people in need. Moxie Fitness isn't one of those. What it sells is even rarer; practical personal training. Like the gym equipment dealers, there are many buffed-up trainers around. Still, not all have the versatility and knowledge to serve various fitness needs.
Enter Moxie Fitness and its products. This brand instructor doesn't just seek to hand around gyms providing advice. Part of its services includes personal training at home, the gym, or outdoors, indicating knowledge to incorporate exercise and advice in any environment. The versatility extends to the general nature of their services. In that vein, the Moxie Fitness platform provides strength and balance training, flexibility and mobility training, and post-rehab training programs. 
Its nutrition program rounds up a complete collection of fitness expertise. You can read more about the brand in the Moxie Fitness Reviews below and patronize them if you live around. 
Moxie Fitness Training Styles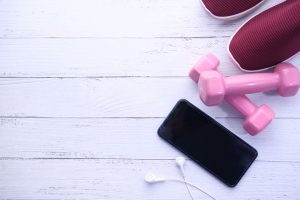 Moxie believes in a holistic, personalized fitness regimen for all clients. An essential aspect of this regimen is the range of exercise activities you get to perform. The brand recognizes that staying fit isn't just a matter of strength. In that light, it provides posture correction, post-rehab training, and mobility/flexibility training to go with its strength and balance training.
These Moxie Fitness training styles and aspects have their respective advantages. For example, mobility training emphasizes the importance of free motion. It seeks to help people attain a full range of motion at every joint. Such training should help prevent work-out injuries and reduce the occurrence of aches and pains when you perform your daily activities.
Another issue that could lead to pains and aches is bad posture. The Moxie Fitness posture training aims to distribute your weight to all involved muscles and ligaments efficiently. The company utilizes a 4-point posture technique to isolate weak or overworked muscles to achieve this. Then, there's the posture screen mobile software to analyze posture and share feedback to aid corrections.
Both flexibility and posture training come together to play prominent roles in post-rehab training. Safe progression through injury rehab is necessary if you hope to gain back strength and motion without sustaining another injury. Moxie fitness helps design an individualized training program that makes this possible. When you feel strong enough and fit enough to upgrade your training, the brand offers strength and balance training. This usually begins with their dynamic warm-up to improve blood circulation and follows through with core training and other functional exercises.
 

Moxie Fitness Personal Training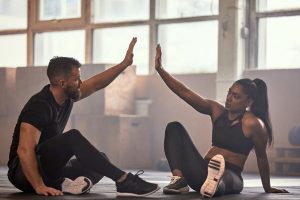 A core belief of Moxie Fitness is that the better you feel, the better you perform. In their case, physical fitness is the gateway to feeling better. It's why they have all of the Moxie fitness training styles above. However, understanding what Moxie Fitness sets out to achieve is not enough for everyone to improve their lives. Some people need an extra push or motivation; the brand supplies that through its Moxie Fitness Personal Training services.
According to the company website, these services are available to everyone at home, at the gym, or outdoors (if you fancy such training). The training is in three forms; the bronze program (1 day a week), the silver program (2 days a week), and the gold program (3 days a week). The base prices for these plans are $50, $100, and $150, respectively. However, the length of the sessions may affect the overall price. 
The plans come with a cancellation policy. The brand's website indicates that if clients cannot make a scheduled session, they should provide notice 24 hours before the session. Failure to notify the brand or lateness means the brand would charge the client for the missed session.
Moxie Fitness Online Training
You can't always be available for personal training, but that doesn't mean you should fail your fitness goals long-term. Moxie fitness recognizes the dilemma created by such a situation and has web & mobile programs to solve it. The Moxie Fitness online training is available in two programs. The first is the Get Healthy program, with a base cost of $45 a month. 
The second program is the Snow Ready fitness program for winter season activities. This Moxie Fitness online training program emphasizes core strength, balance, and stability (all elements of physical fitness necessary for winter sports). The base cost of this program is also $45.
Both programs involve a fitness regimen structured in four-week phases, with weekly assessments to determine the success of the routine.
Moxie Fitness Nutrition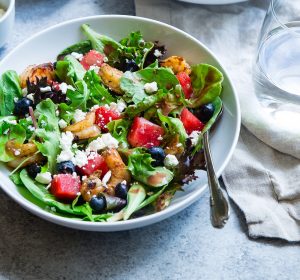 Fitness training and exercise are all well and good, but without proper nutrition, the result may be difficult to see. Thankfully, there is a Moxie Fitness Meal plan and nutrition program to help you control this critical aspect of your life. However, the Moxie Fitness nutrition program is more than just another meal plan or diet.
The program doesn't just aim to help you eat better and look better; it also involves coaching that targets the defeating mindsets responsible for unhealthy eating. The Moxie Fitness nutrition program offers clients the chance to transform themselves and abandon unhealthy/restrictive diets. As part of the program, clients receive access to professional coaching. In addition, they are also incorporated into an online community to help them stay accountable.  
Moxie Fitness Reviews from Customers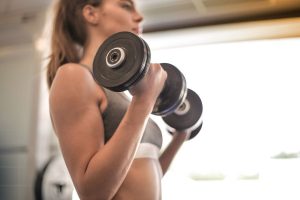 The Moxie Fitness website talks a big game with its programs, targets, and approach. Testimonials from customers on the website seemingly back up its claims. However, the brand is a small one-instructor business based out of Connecticut for now. There were no customer reviews on the internet for this moxie Fitness review to draw from. Consequentially, the testimonials would have to do. Having said that, here are the client testimonials as sourced from the Moxie Fitness website:
"I've worked with Elisa of Moxie Fitness, Inc. for several months now and can say with confidence that she is a supreme trainer! Elisa is not only incredibly knowledgeable about human physiology and kinetics she is passionate about using said knowledge to improve her clients' lives in and outside of the gym. She will coach you to proper form in a deadlift and will help you achieve proper sitting and standing alignment for the rest of your day. Fitness is not just her job it is clearly her calling. Additionally, Elisa is one of the most gentle and optimist people I've ever encountered. She is quick to smile, laugh, and motivate. I'm so thrilled to be able to write this review for such a deserved person."
— CRISTAL S.
"Working out with Elisa is always a positive experience! She changes up the work-out while concentrating on what I need. Elisa makes the work-out fun and the hour flies by. I've been using her for over 5 years and highly recommend her!"
— BECKY S.
"My fitness work with Elisa Carvalho was supreme. Not only is she extremely knowledgeable, and fit herself, but she is ultra dedicated to the cause of each of her clients. She knows how to customize the work-outs, therapeutically if need be; and she cares deeply enough to check on them…even when they are not actively her clients! I don't have enough superlatives to use regarding Elisa's competence and zeal."
— DOROTHY G.
Further customer reviews
"Elisa is a top professional in the field. She has helped me not only understand what are the best work-out routines for me, but she has also had invaluable input into my overall eating and lifestyle habits. Elisa is a motivator! She is personable and flexible! If I could give her more than 5 stars, I would!"
— KRISTEN G.
"I have worked with Elisa for probably 5 years now….she has become a weekly part of my schedule that I could not imagine living without!! Always one step ahead of me in knowing my next needed goal and so accommodating to my crazy schedule. I couldn't imagine a better trainer …. knowledgeable, professional and most of all, so much fun to work with."
— SHELLY S.
"I am a difficult mixture of motivated and bratty when it comes to working out. Somehow Elisa always brings out my best self even when I am being particularly difficult. And she does it all with a smile and gentle touch. She is just the best!"
— FIONA G.
"Elisa is extremely knowledgeable. She consistently comes up with creative work-outs and will challenge you at whatever your fitness level. Elisa makes working out fun and will keep you motivated."
— VALERIE J.
The above testimonials can be a little suspect considering there are no other reviews to corroborate the expressed opinions, but that's the best we have.
Sign Up for Moxie Fitness
Signing up for Moxie Fitness takes only a few minutes. The service of the brand is all about personalizing the fitness journey. As such, some personal info, goals, and scheduling details help. The website uses a request service form to collect the relevant information. The information collected includes:
Full name

Email address

Phone number

Service you'd like to purchase

Date of service

Time of service

A comment section where the form indicates you should input your personal (fitness) goals.
Where to Find
It's still a small business, but its services are accessible in four locations within Connecticut. The locations are Wilton, Norwalk, Southport, and Westport. Specifically, the addresses are:
Anytime Fitness Mission Training Center: 85 Danbury Rd, Wilton, CT 06851D and 250 Pequot Ave, Southport, CT 06890

Achieve Fitness: 27 Louis St, Norwalk, CT 06851

Body Pulse by Lynroy: 10 Bay St, Westport, CT 06880
Contact Moxie Fitness
There are two ways to contact moxie Fitness. The first is to use the request service form described above. This method is suitable when you want to book a session with the company. The alternative is to contact the brand through the mobile number, (203) 822 – 7373, or via email (at [email protected]). 
Moxie fitness: Editor's Verdict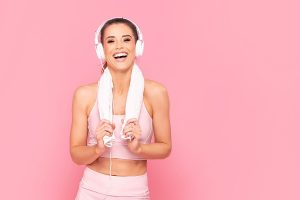 Moxie Fitness is not nearly big enough for consideration as a top fitness brand. However, our Moxie Fitness reviews have found that the brand does excellent work within its small region of operations and influence. Its most significant limitation appears to be its size. Still, so far, that has also proven a significant advantage, allowing for personal training sessions with a top instructor in ways big fitness brands cannot.
Our Moxie Fitness reviews conclude that the brand is a good one to patronize. If you have fitness goals that aren't easy to meet without help, and you live in areas with access to Moxie Fitness services in Connecticut, consider filling out its request service form and booking a session.
Are you looking for further fitness brands? Check out our reviews of FabFitFun, Gaiam, and Marcy Home Gym. 
Moxie Fitness FAQs
Can I download an app to train?
Yes. As part of its posture correction services, Moxie Fitness uses the PostureScreen app to analyze and plan exercises for its customers. Other than this, subscribers to the Moxie Fitness online training programs have access to the web & mobile training programs designed by Elisa for their individual use.
What types of programs does Moxie Fitness offer?
Moxie Fitness offers three main programs or services. They are the personal training program, the web & mobile (online) training program, and the Moxie Fitness nutrition program. Under the personal training program, clients can opt for any of three subprograms; the Gold program (3 days a week), the silver program (2 days a week), or the bronze program (1 day a week) at varying costs. The online program, however, has only two subprograms (the Snow Ready fitness program and the Get Healthy program). In contrast, the nutrition program is a standalone offer with no subprograms.
Is Moxie Fitness reliable?
Moxie fitness is reliable, according to the testimonials sourced from its website. Clients in the testimonials have been using the service for years and seemed sure of its reliability and effectiveness.
Is Moxie Fitness legit?
Yes. Moxie Fitness is legit. It is a small one-instructor fitness operation based out of Connecticut, but it has clients ready to vouch for its effectiveness.