Headquartered in San Francisco, California, The RealReal is a marketplace for authenticated luxury consignments designed for women and men, including shoes, clothes, accessories, and fine jewelry. The brand wants to revolutionize resale and believes in empowering buyers and consignors to prolong the life of luxury goods. Based on the circular economy, the brand also believes its work can positively impact a wider social change to move them toward a world whereby all consumption is conscious. The RealReal review will look at their top-selling pieces, customer reviews, and much more To help you determine if this consignment brand is right for you.
About The RealReal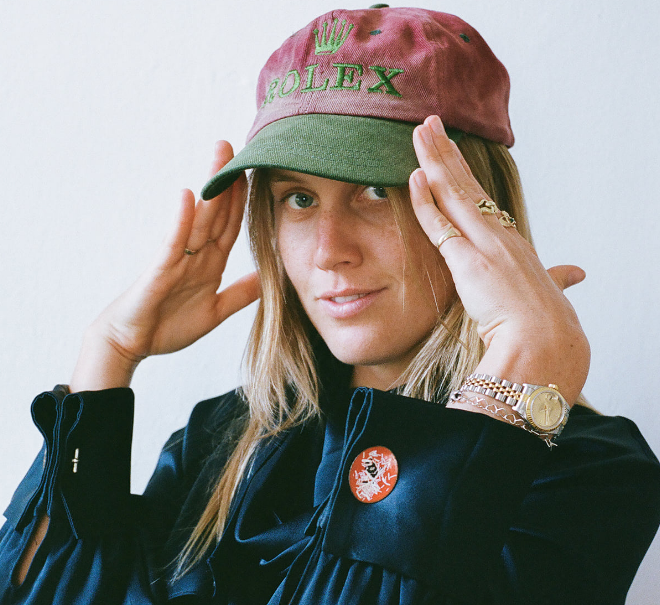 The RealReal was founded in 2011 by the e-Commerce entrepreneur Julie Wainwright, who dreamt about bringing the company to life while she was at her kitchen table. She visited consignors where they were based in a U-Haul. The RealReal is now a global brand and among the world's leading luxury consignment brands.
Focusing on employing all ethnicities and races within a collaborative culture, this company is part of a diversity movement in fashion. In 2017, the brand opened a retail store in New York City. Later, The RealReal opened pop-ups in Las Vegas and San Francisco.
The company opened another retail location in Los Angeles in 2018. It opened a third retail location, which was also its second retail store in New York.
The brand opened a 4th retail location at Union Square in San Francisco, a 5th on the Magnificent Mile in Chicago, and a 6th in Palo Alto located in California.
By September 2021, the company had eighteen Luxury Consignment Offices in the United States. Of these, 15 are in its retail stores.
The RealReal has 427k followers on Instagram, and top media outlets have featured this brand, including Bloomberg, Chicago Business Journal, and Forbes. Carry on reading RealReal reviews to find out more!
Pros
Luxury goods come in tip-top shape
Great collection of designers and pieces for both women and men
Top-notch customer service
Accessible all over the world
Supports diversity in the workplace
They accept returns and refunds
Cons
You cannot return Final Sale items
The return process is slow due to the COVID-19 pandemic
They do not offer free shipping
The RealReal Products Review
This brand has an extensive selection of designer items from some of the most coveted brands. The RealReal review will share some of our favorites. You'll find anything from designer shoes to dresses, outfits and more. 
OFF-WHITE Crew Neck Long Dress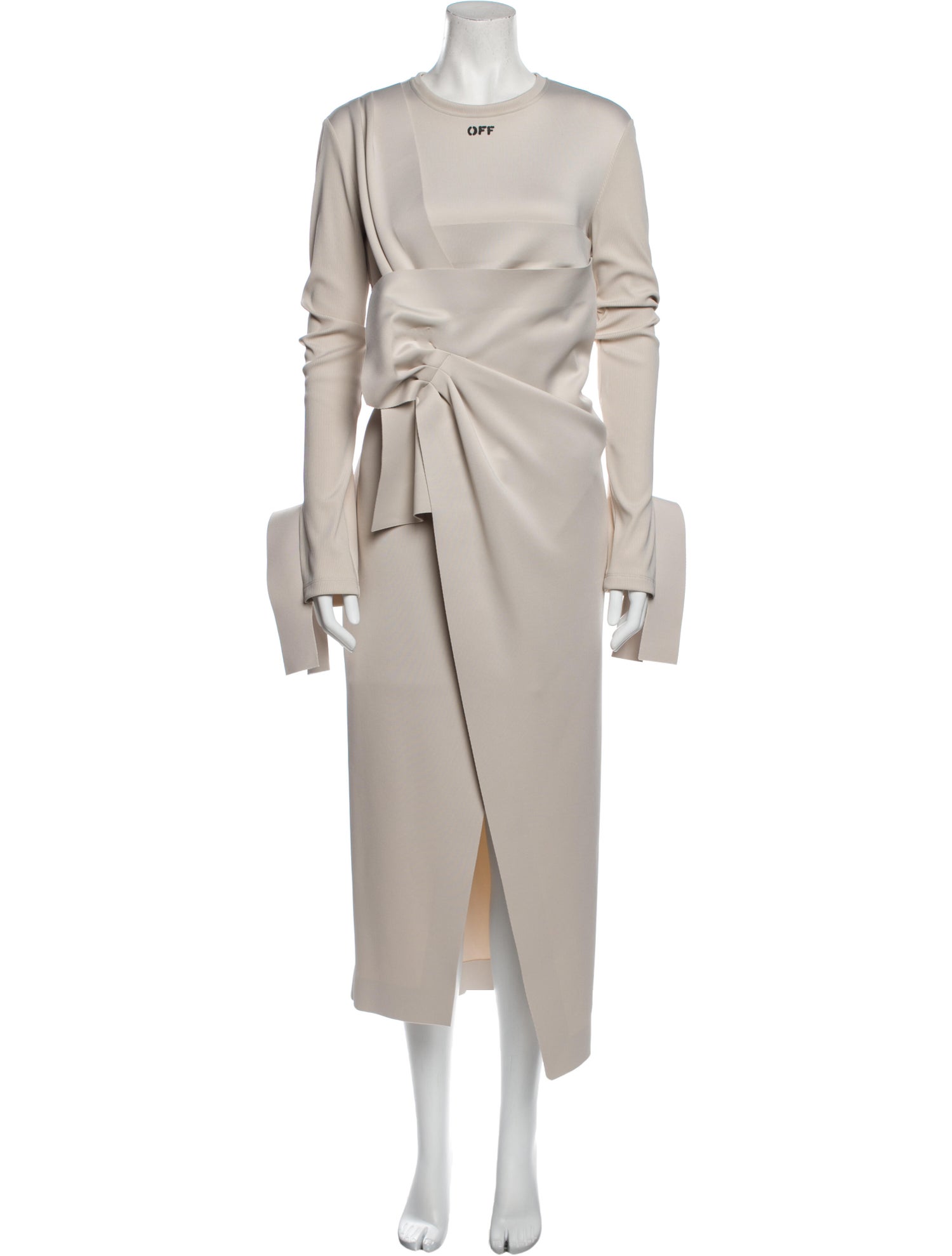 Dresses are a mainstay in many women's closets, and they are among the most versatile garments you can have. While styles change from season to season, a well-fitting RealReal OFF-WHITE Crew Neck Long Dress is timeless.
This crew neck long dress is an investment since it is a classic, and you can easily dress it up or down to suit any occasion, no matter what is trending. Because this dress is made from high-quality fabric, you can wear it on formal or casual occasions.
Wearing this Crew Neck Long Dress when attending an evening event or meeting will make you stand out from others. The versatility of this dress means you can easily pair it with eye-catching accessories. Available in size 10, this dress does not allow UV rays from the sun to pass through.
The dress comes with tags and a crew neck. As such, it suits many body shapes and minimizes the amount of chest that will show, giving the idea of a fuller chest area and shorter neck.
Valentino Rockstud Accents Leather Chelsea Boots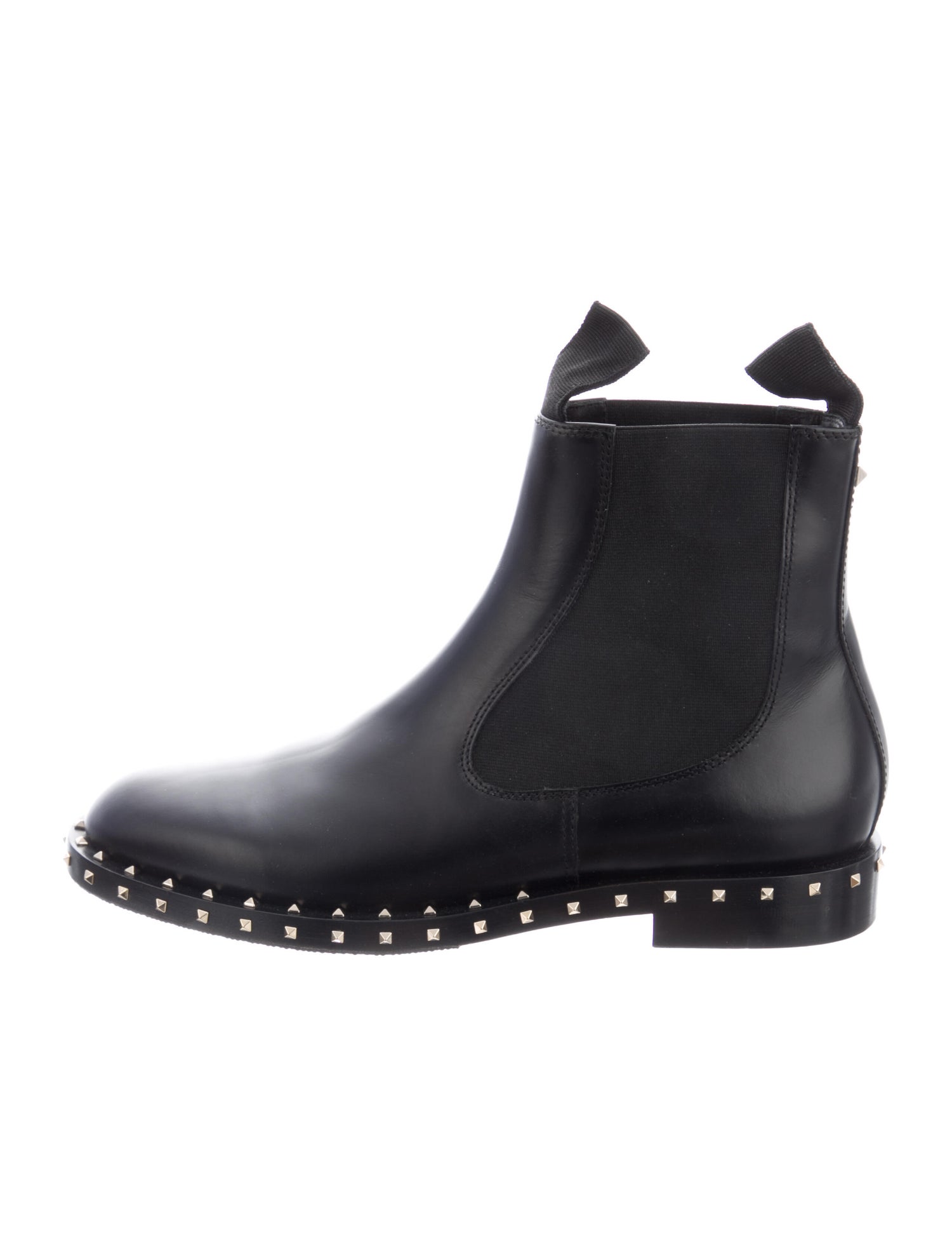 The RealReal offers Valentino Rockstud Accents Leather Chelsea Boots that bring an edgy yet clean twist to high fashion. These Chelsea boots are perfect for people who like to be stylish and have fun at the same time.
Available in size 8.5, these Chelsea boots come embellished with rock stud accents. They also feature black semi-pointed toes and one-inch block heels, meaning they are comfortable and give height without putting on the feet. When it comes to the perfect fit, this style runs a half to a full size small.
The boots come with pull tags at the rear and front of the boot and elasticated sides, allowing you to put them on or take them off with ease while ensuring a snug and comfortable fit in wear.
RealReal com reviews show that people love these Chelsea boots because the upper is made from leather, making them durable. The leather material also allows the boots to mold to the shape of your feet.
Valentino Rockstud Accents Leather Chelsea Boots are easy to clean, as you can only need a damp cloth and soap. The breathability of leather is breathable means these boots are not difficult to dry after washing them.
Rebecca Minkoff Leather Chain-Link Bag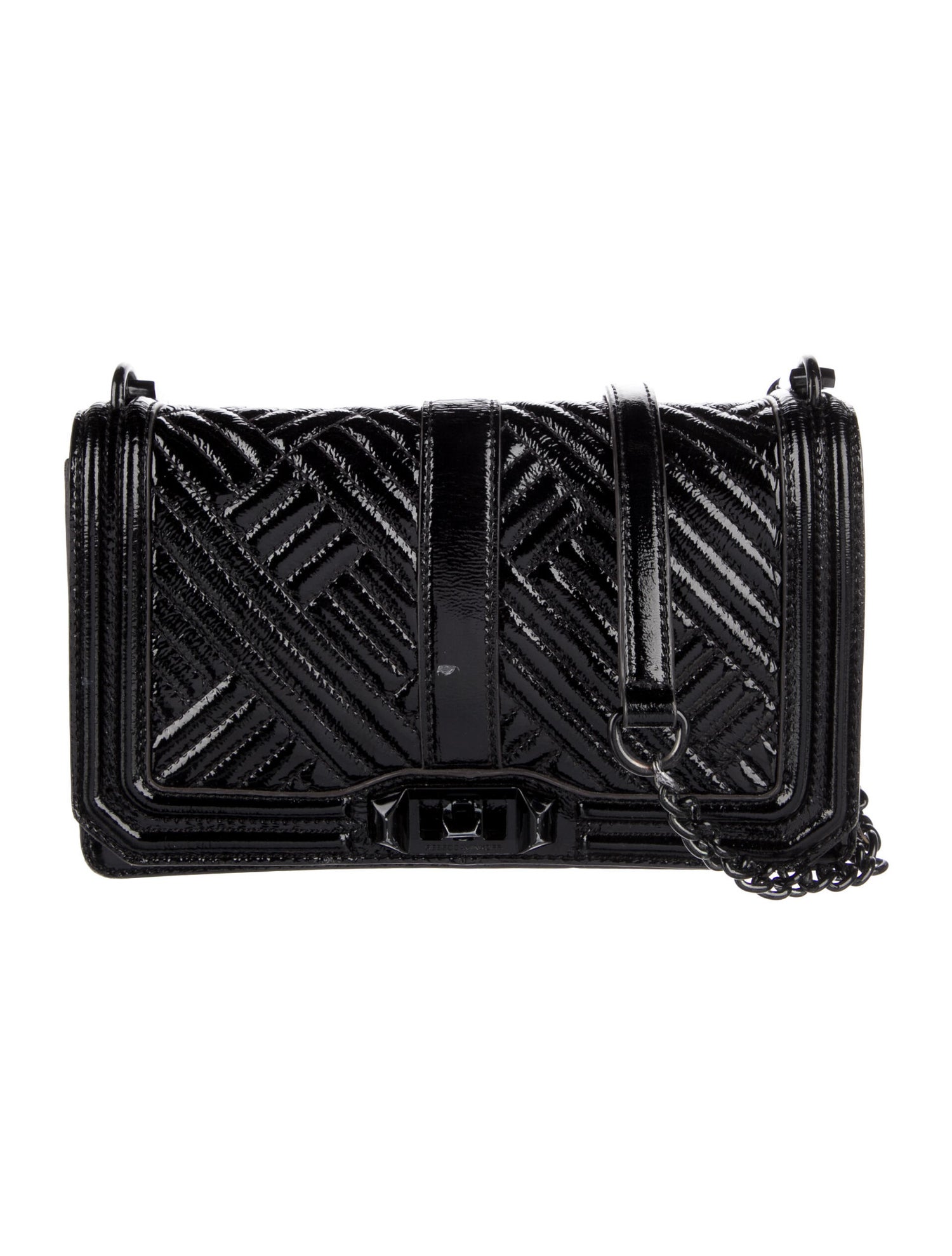 If you are looking for classic RealReal com handbags, the Rebecca Minkoff Leather Chain-Link Bag is timeless, elegant, and pure sophistication. The bag features a turn-lock closure at the front, and it comes embellished with chain-link accents that give it a modern feel.
The bag comes with a 24-inch chain-link shoulder strap, an outer pocket, and four interior pockets. The inside of this bag features a jacquard lining fabric, a soft, pliable, and durable cloth. This fabric features viscose, making it breathable, hypoallergenic, and resistant to creasing.
Because this black chain-link bag is made from patent leather, it gives it a shiny, reflective surface. Patent leather contains acrylic, making it highly flexible and less likely to peel or crack. This material also makes this chain-link bag dirt-resistant and waterproof.
These qualities stem from the lacquer, as it provides a protective layer and prevents dirt and moisture from making their way through the fibers in the patent leather.
Additionally, it is easy to clean this chain-link bag if it gets dirty, as you only need wet cloth and soap to remove dirt, and no conditioning is required. The height of this bag is 5.5 inches, with the width being 7.75 inches and the depth 2 inches.
Burberry Plaid Print Long Sleeve Shirt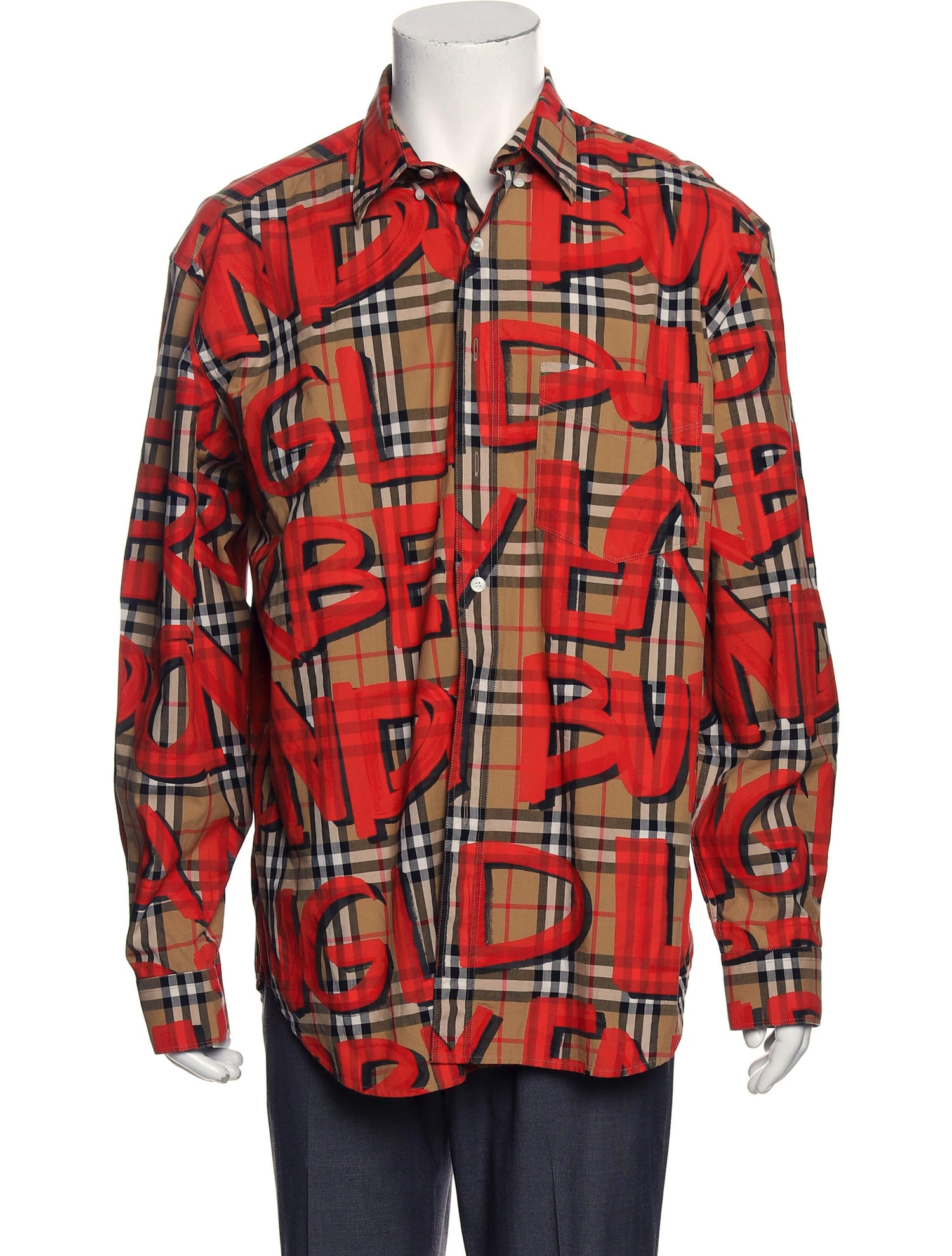 Made from 100% cotton, this authentic Burberry Plaid Print Long Sleeve Shirt is a slim-fit shirt, meaning it fits close to your arms and body by narrowing the cut through the midsection and waist.
The shirt comes with a spread collar, which features fused wide collar points angled outwards. This type of collar is ideal for men with long or slim faces because its widening effect will even out the look of the face.
Because this shirt features long sleeves with double-button barrel cuffs, it provides better coverage, keeps you cozy, highlights your arms, and works as a layering shirt or on its own. Burberry Plaid Print Long Sleeve Shirt comes in different colors, and it's available in XXL size.
SUPREME X NIKE Air Force 'Wheat' Sneakers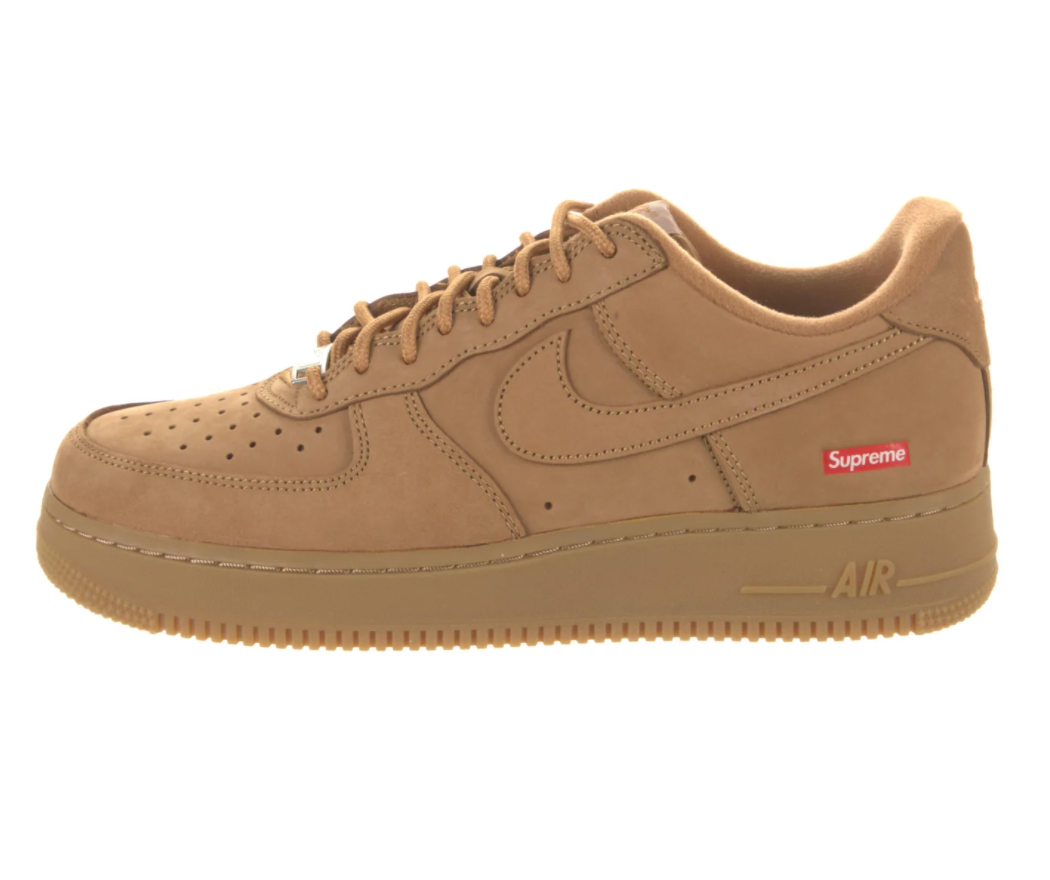 Supreme collaboration with Nike on the Air Force 1 Low in Wheat colorway is ideal for winter and fall.
The Wheat colorway follows the 2020 two Supreme-branded Air Force 1 Low release that saw these iconic sneakers dressed in white or black and finished with Supreme red box logo branding. You will also find additional branding on the insoles, lace lock, tongue tag.
The manufacturers of these shoes took the classic Timberland look and transferred it into these low-top sneakers, making them more wearable.
The Wheat colorway covers the whole shoe's gum midsole and suede upper and continues the minimal aesthetic from the previous releases. The upper is comfortable to the touch and looks sleek.
Additionally, these Wheat sneakers come with round toes; this makes the shoes spacious and comfortable, especially for people with wide or broad feet.
The upper sits atop of a chunky rubber midsole for absorbing shock. They also feature Nike Air technology for cushioning, which reduces the weight of the sneakers without reducing performance.
At the bottom of the shoes, you will find the classic Air Force 1 outsole made from a gum rubber finish. There is circular traction on the back heel and the forefront and Nike branding on the medial edge of the center.
The heels of these shoes measure 1.75 inches, and they come with wheat-rope style round laces and a box.
RealReal Reviews from Customers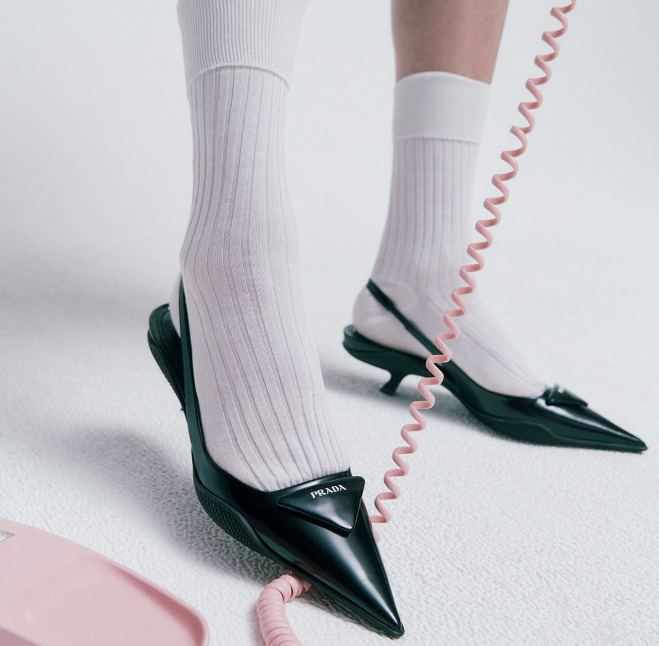 To find out if The RealReal is authentic, we checked reviews online. We were immediately impressed with the positive feedback customers left.
The company has an average of 4.1/5 stars out of 34,107 Trustpilot ratings. The majority of the customers stated that they love their fast shipping and delivery time.
Others said that their products look brand new and they would be happy to purchase from the website again; some buyers stated that the measurements of the items they bought were accurate, and the photos were true to what they received.
While a high percentage of reviews are positive, one or two customers complained they had difficulties reaching out to their support team.
Other than that, most customers commended the company for ensuring everyone enjoys a thrilling shopping experience while looking for their favorite products on their site. Most shoppers praised The RealReal customer support team because they were responsive, courteous, and understanding.
Sign Up for RealReal
When you sign up, you'll receive $25 credits. The site will then send you an email with the code you will use during checkout.
Where to Buy RealReal
To buy RealReal, you need to head to TheRealReal.com. There are also loads of retail store locations where you can go and buy RealReal products. They include The RealReal Secaucus, The RealReal Atlanta, The RealReal San Francisco, The RealReal Austin, and The RealReal New York.
Shipping and Return Policy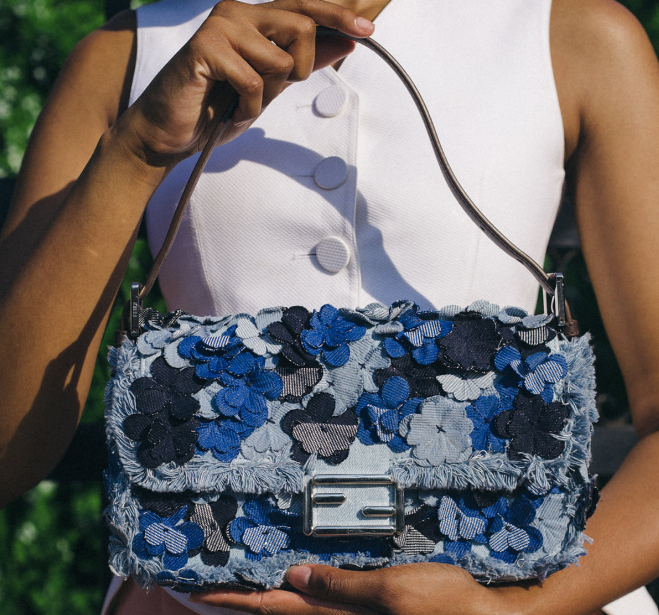 Shipping
The company ships orders to the U.S. via UPS and globally through UPS Worldwide Expedited. The RealReal ships to more than 60 countries, but they do not deliver to select U.S. Territories, APO/FPO addresses, and P.O. boxes.
There is no The RealReal free shipping, and standard shipping costs $12.95, which takes 5 to 7 business days. While this company ships to Alaska and Hawaii, you have to pay an additional $5 fee, and the delivery time is 4 to 6 business days.
Express takes between 1 and 2 business days, and it costs $29.95. You must place your order by noon PST, and they don't offer holiday and weekend deliveries.
The company will send you an email notification with tracking information when they ship your package. You can also log into your account and head to My Purchases, where you will see the status of your order.
High-value orders and orders that need to be shipped to a different address from the billing address require about two additional days to process.
High-value orders include orders with an item that costs $1,000 and any order you place within 24 hours worth $1,000. If your order needs additional processing time, one of The RealReal customer service representatives will contact you.
Platinum members
Our RealReal review found that the shippers secure all their packages, and the company ships home and art items within five business days. Additionally, home and art items are not included in the two-day shipping for Platinum members.
Also, costs vary depending on the size and value of an item. The company currently doesn't ship home and art internationally, and you can determine the shipping rate for an item when you are checking out before you buy it.
Orders shipped outside of the U.S. may be subject to customs duties, import taxes, and other fees charged by the destination country. Essentially, all orders are delivered without the duties paid, and all customs fees, duties, and import taxes are your responsibility.
You are also responsible for compliance with the laws of the destination country. The payment is often collected when you receive your order.
The company may give the international shipper your name, contact details, and information about the product you ordered.
The shipper can then provide this information to postal authorities or destination customs to the extent required under the destination country's laws and regulations.
Return Policy
According to RealReal return policy, you can return in-store and online purchases to their site, except for cash and non-member refund returns, as you must make this in-store.
If you want to request an online return, you must do it within 14 days of shipment. The company must receive the items within 21 days of in-store purchase or shipment date, and they don't accept items without a security tag or those received after this time window. Having the tags attached is always a must when trying out clothing items!
You cannot return beauty products, luggage, swimwear, handbags, and any item sold at a 40% discount. Final sale items are also not eligible for returns.
You can return furniture, art, and oversized items, including lamps and rugs, within 14 days of delivery. However, you are responsible for any costs associated with the return. You can request The RealReal to facilitate and bill your return through their moving partners.
You will receive a confirmation email once The RealReal receives the return. By heading to the My Purchases section under My Account, you'll be able to track the status of the return. Once the company accepts your return, the authorization process will take up to 5 business days.
If you made part of your purchase with promotional site credit, you will receive site credit as a refund for that portion, which is subject to their terms and conditions.
Keep in mind that promotional site credit refunds that have an expiration date are valid until the original expiry date.
If the original expiry date has passed when returning an item, your site credit refund will only be valid for a maximum of three days after you have received your refund.
RealReal Promotions & Discounts
New customers who sign up for this site will receive a 25-dollar site credit. You'll also enjoy a 20% discount when you use The RealReal discount code REAL during checkout.
Contact RealReal
You can reach out to The RealReal support team via the following contact methods:
You can also contact them if you are interested in the company culture or looking for The RealReal careers or The RealReal jobs.
RealReal review: Editor's Verdict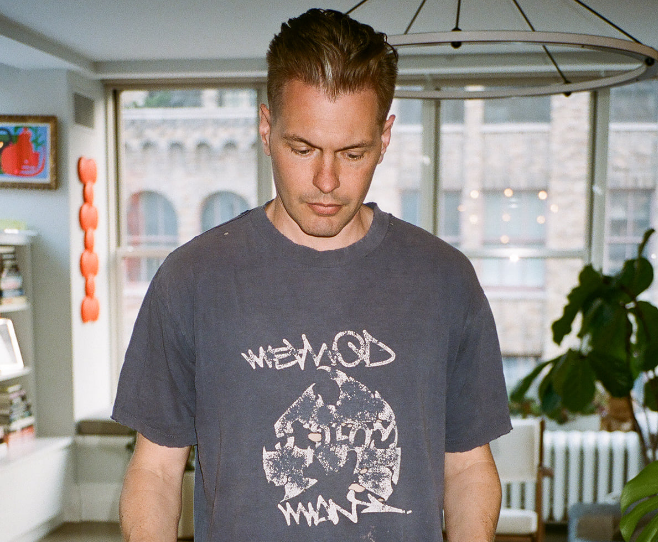 To sum up this RealReal review, we found this company worthwhile. Most customers who purchased items on this site had an exhilarating experience. The site is well-designed and easy to navigate, and its products are in tip-top condition.
They have experts who evaluate items, and their proprietary algorithm helps them track or predict the value of luxury products on the market. 
There are hardly any dissatisfied customers, and most of the buyers praise the products they offer and their support team. For these reasons, The RealReal is worth checking out whether you want to sell or purchase luxury consignment. 
Looking for other fashion brands to upgrade your wardrobe? Take a look at our reviews of Shopbop, MatchesFashion, and Moda Operandi.
RealReal FAQ
Can you get your item back from The RealReal?
Yes, there is a possibility to request your items back. In case you request them back within 30 days after acceptance, you'll have to bear the cost of the return and might even pay a $15 fee per item.
What time does The RealReal post new items?
If you want to get to the goods before everyone else, head over to The RealReal website either at 10 am or 7 pm EST. Items are posted on a daily basis.
What percentage does Real Real take?
It seems like they cut quite a high percentage. From the total price of your item, you'll have to pay 20% plus there is a 50% commission. So you will end up selling your items for a low price.
Is The RealReal legitimate?
Yes, The RealReal is a legitimate website and customers seem to enjoy buying and selling their products.