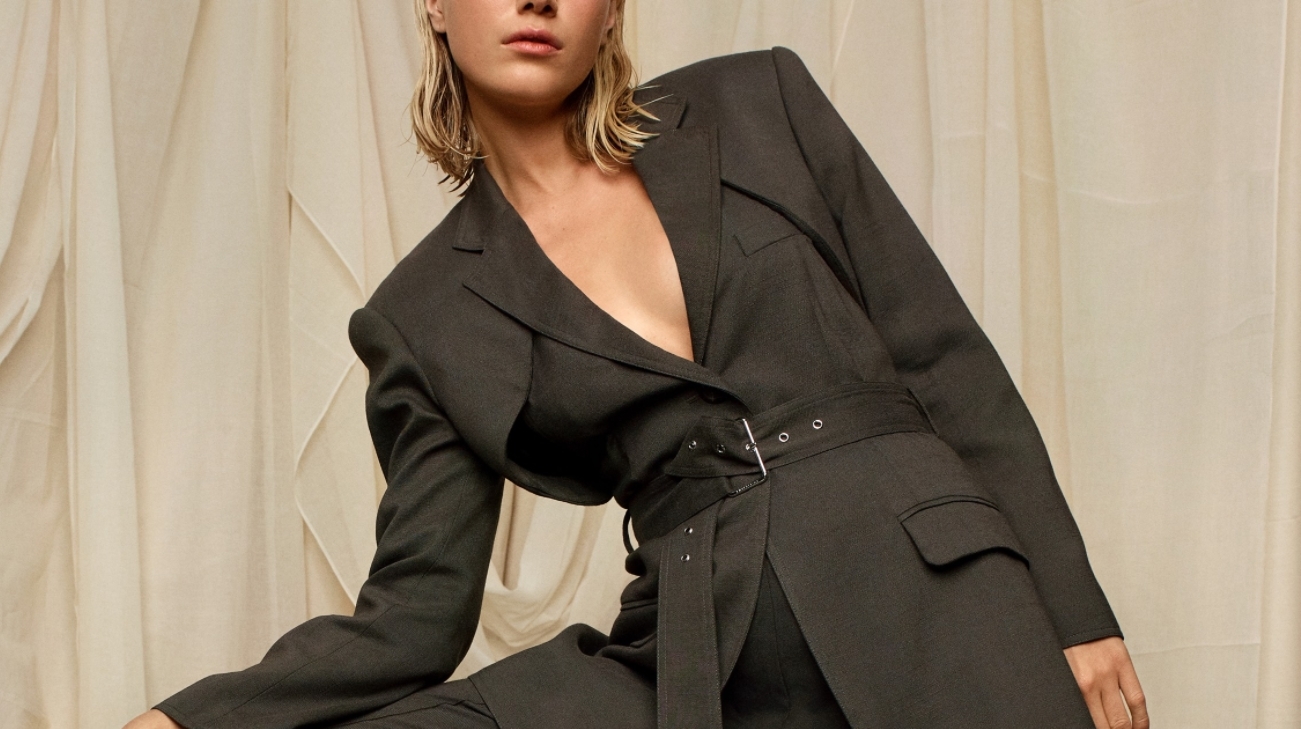 No woman's wardrobe can be complete without designer clothing. Moda Operandi is one of the leading online retailers specializing in luxury fashion, and it allows you to pre-order fashion products directly from different designers after their runway show. The website hosts trunk shows to allow you to secure runway fashion a couple of months in advance after paying half the total cost of the piece. Moda Operandi gives you access to designer pieces that you won't find in traditional luxury retail stores. We'll look at Moda Operandi reviews to help you decide if their products offer value for money.
About Moda Operandi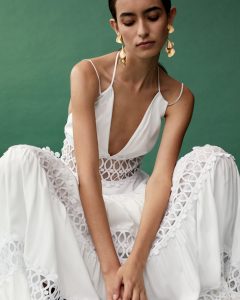 Founded in 2010 by Aslaug Magnusdottir and Lauren Santo Domingo, Moda Operandi has its headquarters in New York, NY. The founders launched this company to empower people through outstanding designs and fashion.
Since its inception, this e-Commerce company has been selling designer clothing from different brands, including Valentino, Versace, Alexis, Miu Miu, Prada, and Bottega Veneta. They also offer jewelry, shoes, home decor, and accessories.
As a former editor for Vogue, Domingo saw a disconnection between the bold, demonstrative fashion seen in the runways and what stores were selling. She saw this as an opportunity and launched Moda Operandi to make designer fashion accessible to everyone.
In 2010, the company opened a shop in New York City. Moda Operandi now offers tons of unique clothing pieces from their in-house designers and sells classic staples while staying on top of seasonal trends.
On May 2, 2013, Moda Operandi launched a punk-inspired collection from powerhouse names, including Dolce & Gabbana, Vivienne Westwood, Balmain, and Givenchy. The former Tesla, Inc. sales executive Ganesh Srivats became Moda Operandi's CEO in 2019.
The company employs over 400 people worldwide and makes it easy for consumers to realize their style and for designers to grow their businesses. Curious to find out more? Carry on reading our Moda Operandi reviews.
Pros
Offers a wide range of high fashion clothing pieces
They have a mobile app that allows you to shop on the go
Ships to over 125 countries
It accepts Affirm as a payment method
Easy-to-use and well-designed site
Offer refunds
Cons
They do not offer exchanges
Pricier than other retailers, but worthwhile
Taxes are high for European customers
Moda Operandi Products Review
With a wealth of styles on this brand's site, finding clothes that flatter your figure and the right shoes that make your feet feel fashionable and comfortable is a breeze. Our reviewers looked at the best-selling Moda Operandi products that will turn your dream of wearing designer clothes into reality.
Moda Operandi Dresses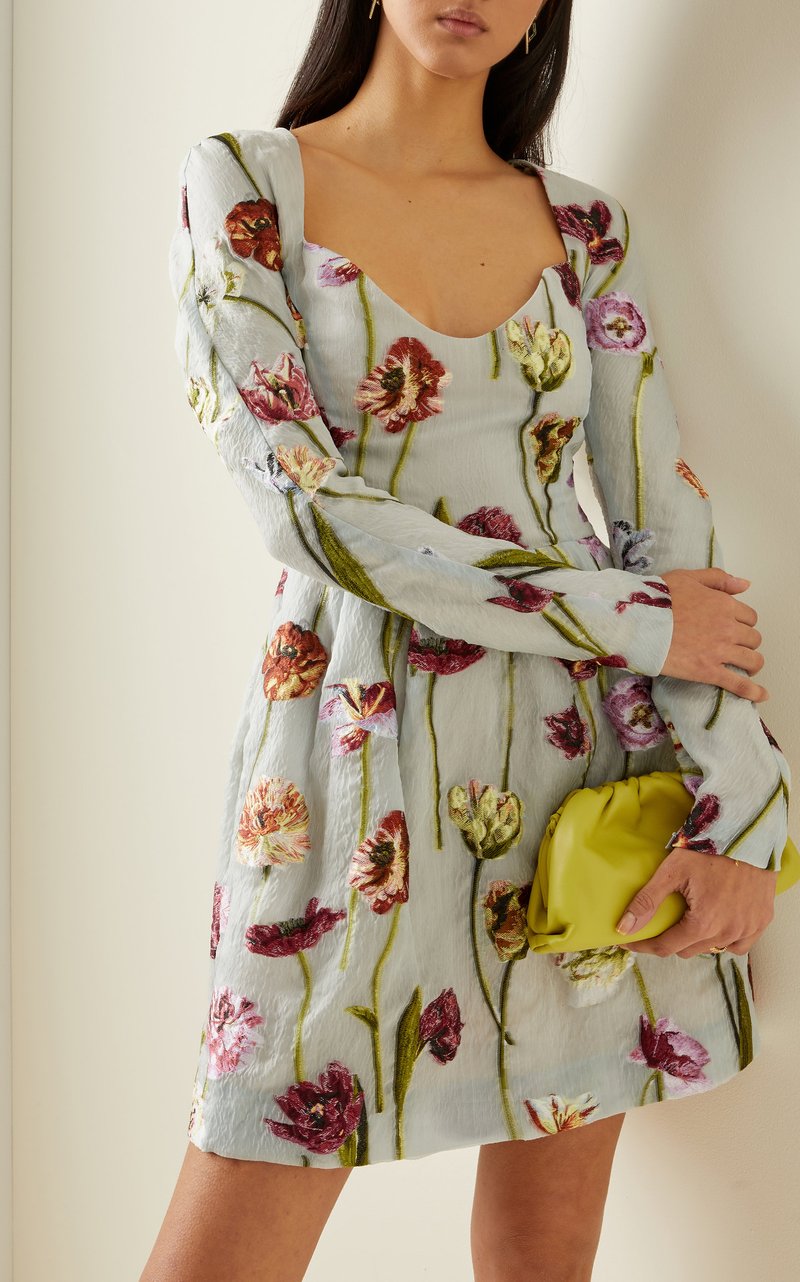 Moda Operandi has a wide selection of dresses that can help you transform your look. The Moda Operandi Dresses are stylish, made of high-quality materials, and suitable for all occasions. From the simple office wear silhouette to the summertime florals, you are sure to find something that will match your style.
The brand has a variety of long sleeve wrap dresses from different designers, including Significant Other, Designed to help complement your natural curves, these dresses magically give you that beautiful hourglass shape by defining and emphasizing your waist. The narrowing of the surplice V-neck in these dresses helps to balance your hips and chest region while elongating your neck.
Timeless and ageless, Moda Operandi wrap dresses fit perfectly and are ideal for any woman, any shape, and any size. Moda Operandi reviews reveal that customers love these dresses because they are versatile and you can wear them season after season.
The fabric
Some of these dresses are made of 100% silk, while others are made of mixed materials. Silk wrap dresses have an incredibly smooth surface, making them comfortable to wear and soft and pleasant to touch. They also allow your skin to breathe and ward off some of the most common allergens in the world, such as mold and dust mites.
Additionally, these wrap dresses are also hypoallergenic, making them ideal for women with asthma, eczema, sensitive skin, and allergies. The price of wrap dresses ranges between $235 and $650.
Moda Operandi also has a variety of blazer dresses from big fashion names like Stella McCartney, the Attico, and Hellesy, and they are perfect for wearing on a date night, in the office, or when you are going on a post-work holiday. The prices for Moda Operandi blazer dresses range from $1150 to $1650.
Popular for their flattering cut, Moda Operandi halter dresses work for all types of bodies and satisfyingly present your curves. These dresses were named after livestock halters, and they feature a strap that runs from the front part of the piece of clothing around the neck.
The price of halter dresses ranges from $125 to $ $9,990, and you'll find a collection from big names like Oscar de la Renta, Ulla Johnson, and Akoia swim.
Moda Operandi Pants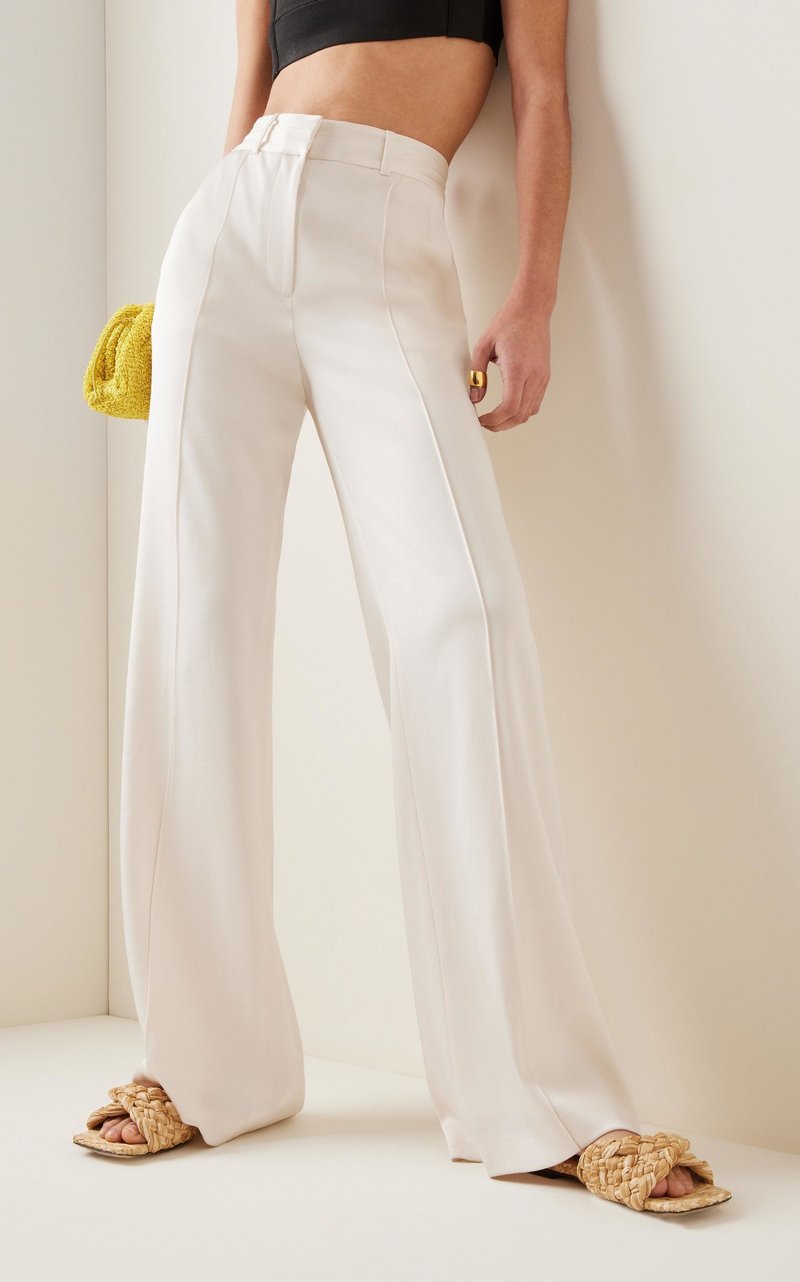 Pants are essential pieces of clothing that every woman should have in their closet year-round, as they make getting dressed a breeze. This company offers a range of pants for women from different designers. Some of the brands include Loulou Studio, Etro, Peter Do, Bottega Vaneta, and Cordova.
Moda has a great collection of wide-leg pants for petite women designed to make them look taller and accentuate their curvier aspects. Perfect for any occasion, these pants are comfortable, never go out of fashion, and their prices range between $75 and $2000.
Dubbed comfortable and trendy, Moda Operandi flared pants will give you a fun Forties or Seventies classic look. They also provide excellent ventilation in hot weather and come in various colors, materials, and designs. You will need between $183 and $1146 to get one of their flared pants.
Moda Operandi ski pants offer great freedom of movement on the slopes and are highly breathable, water-resistant, and long-lasting. They are available in different styles to suit the type of skiing you want to do, and their price range is $400-$1050.
Moda Operandi Blazers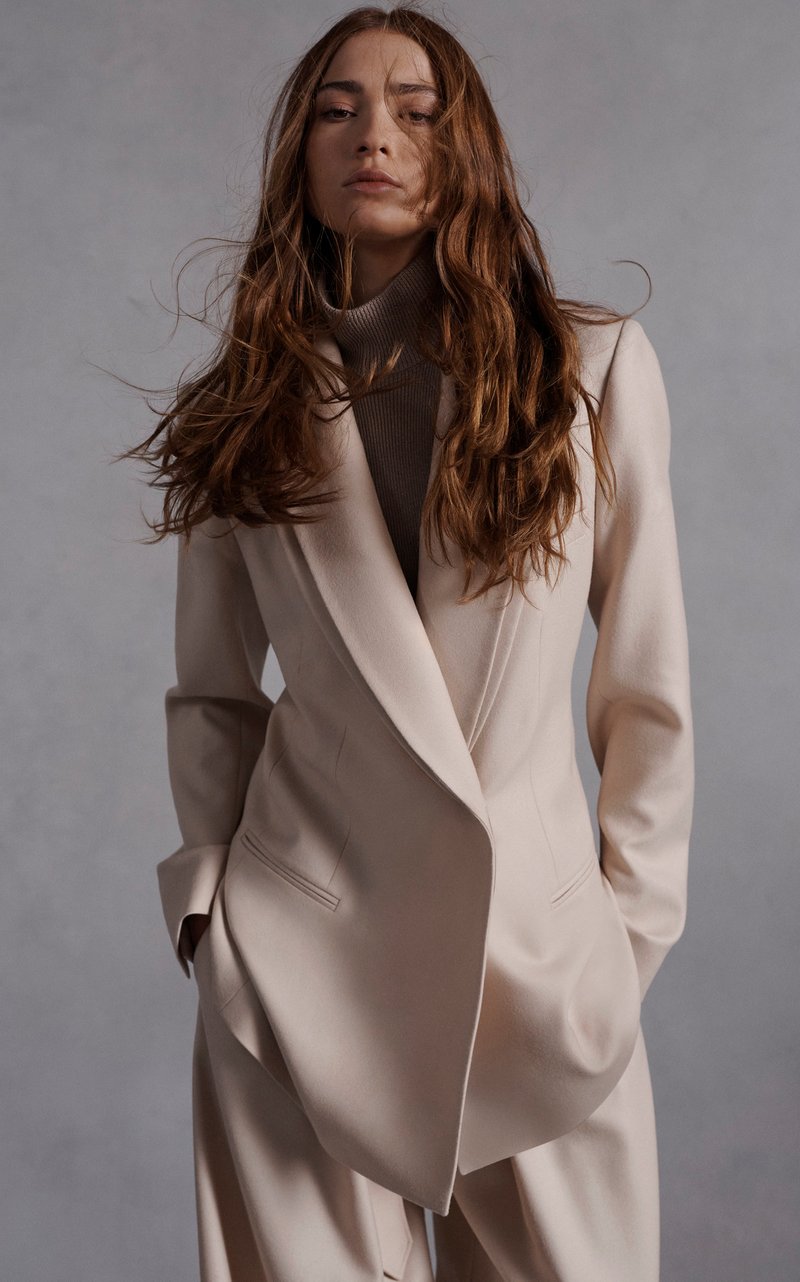 How you dress influences how others perceive you and the way you feel. A blazer gives off a total girl boss vibe and makes your outfit look professional. Designed to boost your confidence, Moda Operandi women's designer blazers are versatile and give you endless outfit possibilities. Moreover, you can wear them year-round and dress them up or down to fit the occasion.
Moda Operandi reviews show that buyers like these blazers because they flatter every body type and come in various cuts and shapes, and they work on almost everyone since they have a structured shape and cinch at the waist.
Whether you like wearing cotton velvet blazers, tweed patch blazers, wool blazers, single or double-breasted denim blazers, or linen-and cotton-blend blazers, Moda Operandi has got you covered. The company has an extensive collection of blazers, and the price ranges from $225 to $3795.
Moda Operandi Boots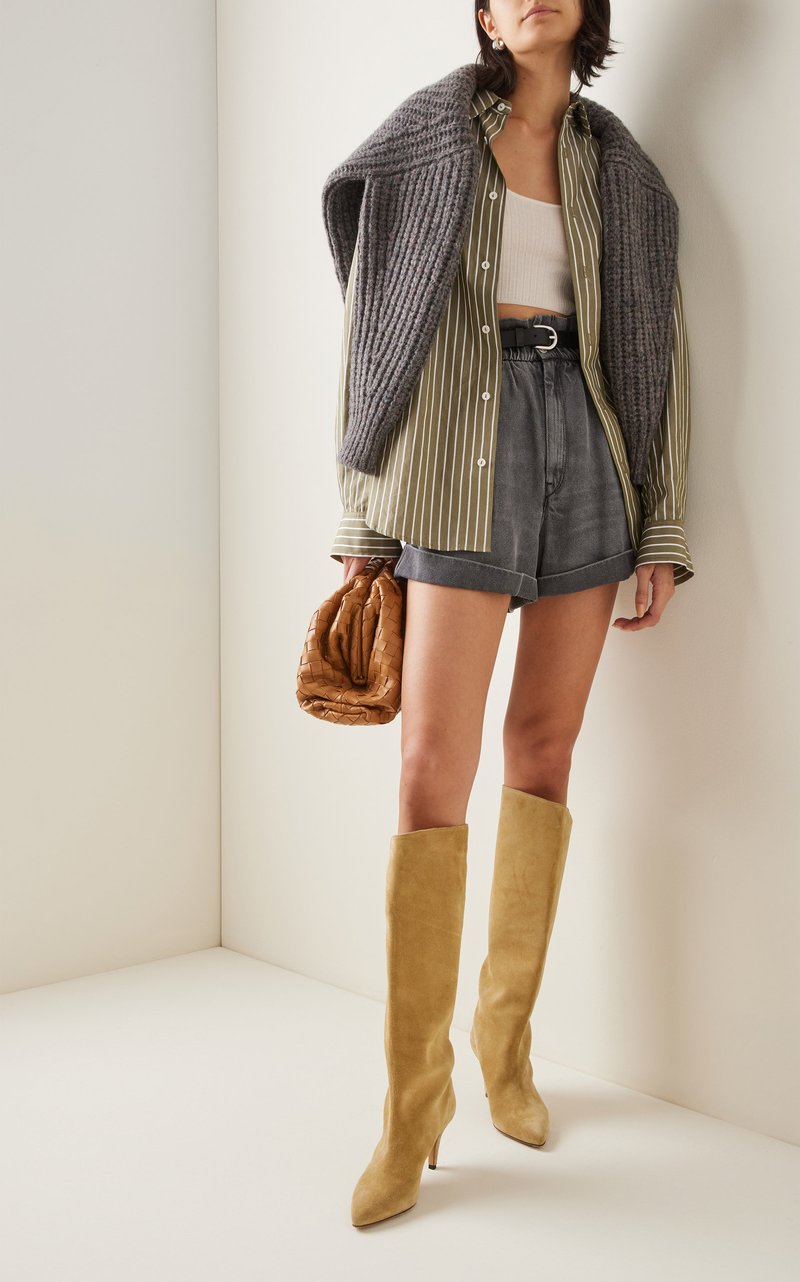 Shoes are one of the things that can make or break your outfit. Moda Operandi offers a wide selection of women's designer boots that will undoubtedly spice up your style.
This e-Commerce company has a variety of hiking boots designed to provide adequate support to your foot and ankle. They come in different sizes and colors and do a great job of preventing your ankle from swelling when you are walking. They also protect your ankle from blisters and don't restrict its movement. Furthermore, they come with support on their sides to keep your legs straight.
The soles of Moda Operandi Boots are deep and made of hard rubber to ensure adequate friction. Also, the rubber prevents you from slipping on wet surfaces while hiking.
Additionally, the soles of these boots absorb shocks when you are hiking on rough trails, thereby protecting your foot. They come with insoles to add more support and balance when climbing mountains. Hiking boost costs between $230 and $1295.
The Moda Operandi offers a range of ankle boots that vary in length —from booties to boots covering the lower part of your calf. If you want to create a bold, fierce look, this e-Commerce has an impressive collection of knee-high boots made from suede, leather, or rubber.
If you want to walk in wet or snowy situations with ease, this eCommerce company has a pair of white snow boots that are waterproof and well-insulated. These shoes also provide ankle support and grip to save you from falling on the ice. Available in sizes 7 and 8, you'll need $600 to add Moda Operandi snow shows to your collection.
Those looking to build a wardrobe of fashion classics will love Moda Operandi Chelsea boots, which are available for $213-$975.
Moda Operandi Mens Cardigan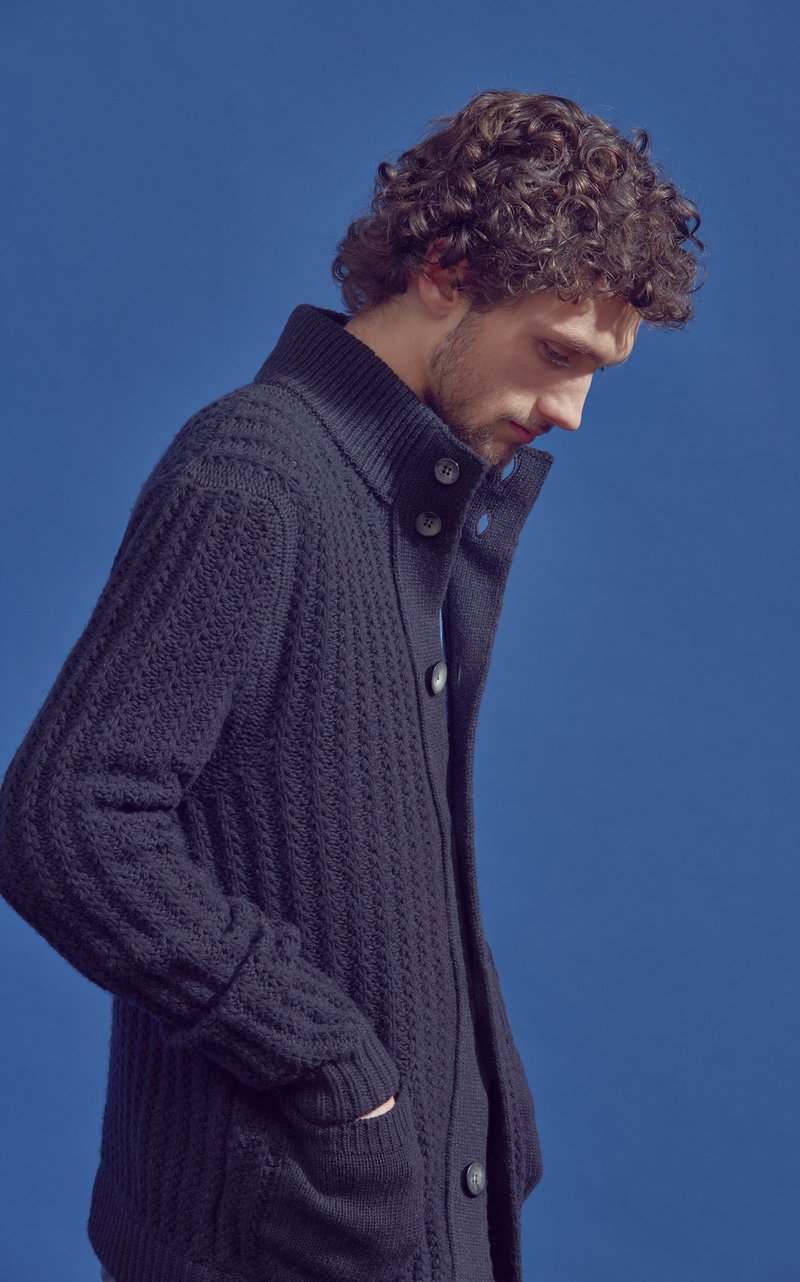 The site also offers clothes and accessories for men. That means you can pre-order pieces from heritage brands and emerging talents straight from the runway. One of the most popular Moda Operandi menswear is their grey Boglioli's Textured-Knit Wool Cardigan.
This piece of clothing is made of 100% ultra-soft wool and covers your arms and the upper part of your body. It also comes with a funnel neck and buttons at the front that you can fasten.
The softness of this Moda Operandi mens cardigan makes it perfect for traveling. In case you love traveling, you know the discomforts that come with sitting for long periods. And it can be frustrating if what you are wearing does not move with your body.
The elasticity of this cardigan comes from the freedom of movement it offers and the open spaces on the interconnected loops. In turn, this allows this garment to mold and move with your body, allowing you to travel comfortably, and the stretch provides for a perfect fit.
It's also wrinkle-resistant for the same reason that makes it stretch. Moisture and heat cause wrinkles by making the fibers move and reset into bent or uneven positions. However, the interconnected loops of this cardigan and its elasticity make it easier for the garment to bounce back to its original shape. This cardigan costs $925, and it's ideal for men who travel or commute for business, as they allow you to show up at meetings or work looking put together.
Moda Operandi Reviews from Customers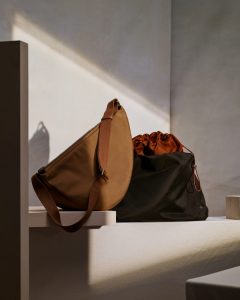 Our experts read Moda Operandi reviews to check what people who have purchased their fashion products think about this e-Commerce company and what they offer. Most of the customers had positive things to say about this clothing company.
Trustpilot has more than 9500 reviews, with the average rating being 3.9-out of 5. Customers seem to like their lovely selection of fashion products and speedy delivery.
Popular Alternatives to Moda Operandi
Customers also commended their customer service, stating that it is efficient and the support team is courteous and professional. Most buyers had a thrilling shopping experience and said that the site is user-friendly. It was easy for them to find what they were looking for since there is a tab for Designers, New, Trunk shows, Shoes, Clothing, Accessories, Shoes, Bags, and Jewelry.
While there were tons of positive reviews on the internet, a few customers rated this clothing brand poorly because they had a disappointing experience. Of these, most of them complained that they do not accept exchanges.
Sign Up for Moda Operandi
To enjoy the best fashion in the world, you need to sign up for Moda Operandi. You only have to provide a valid email address, and you can start receiving updates with their newsletters. Once you sign up, you will get 10% off your first purchase.
Where to Buy Moda Operandi
You can purchase Moda Operandi fashion products by heading to their site ModaOperandi.com. Alternatively, you can go to their showrooms in Hong Kong, London, or New York.
Shipping and Return Policy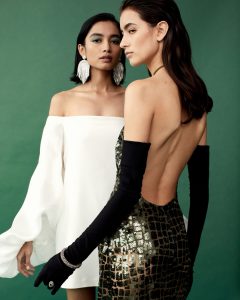 Shipping
Moda Operandi offers international shipping at set rates and provides standard shipping at a 15-dollar fee on all orders that ship to a US address. They only ship first-time orders to the billing address linked to the payment method.
Once the company ships your order, they will send you a confirmation email with a tracking number to help you locate your packages. The Orders tab under my account also has information about the status of your order.
Return Policy
You can return items within 28 days after delivery if they were marked at full price. However, the limit on the date of Moda Operandi returns varies depending on the fashion product you bought, as they may treat marked-down products and promotional items differently. The company only accepts returns on items in their original packaging, and they have to be in new condition.
Once your return is processed, the clothing brand will issue a refund to the original payment you used or give you store credit to use on other items they offer. The refund takes about five minutes to reflect on your bank statement, depending on the banking method you used. They can only refund the original card you used when placing your order. If you used two different cards to buy an item, Moda Operandi will refund you through the original payment method you used.
If your package was shipped to Canada or the United States, they will automatically refund all sales taxes and duties. As for other countries, sales taxes and customs duties are non-refundable through this e-Commerce clothing company. You might want to contact your local customs to help you recover these funds. The brand currently does not offer exchanges and doesn't offer refunds on the cost of outbound shipping.
Promotions & Discounts
Moda Operandi provides buyers with several ways for you to save some money. They are currently offering up to 65% on items listed on the Product Sale page. You can also find a Moda Operandi promo code online and use it at checkout to save money.
Subscribing to their newsletter will also grant you 15% off the first purchase you make on this site. The clothing brand has a Rewards Program that allows you to earn points for every purchase you make and access exclusive perks and deals. Moreover, you can use Affirm to pay for items in reasonable installments.
Moda Operandi Customer Service
Good customer service is essential as it provides value. You can contact Moda Operandi customer service representatives by dropping them a line using their email [email protected].
Additionally, they have a phone number that you can use to talk to one of their representatives. The site also has a chat function that's fast, efficient, and convenient. You can also use the contact form on their site or send them a message on their Instagram, Twitter, or Facebook accounts.
Moda Operandi Reviews: Editors' Verdict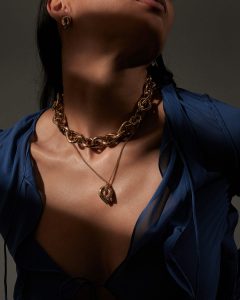 When shopping for fashion products online, security is always a concern for many shoppers; this e-Commerce brand uses advanced SSL encryption technology to ensure hackers cannot access buyers' data.
Based on the positive Moda Operandi reviews, customers love their high-quality fashion products because they are rare to find. The company also offers several concierge services designed to help you find your right fit and has a large selection of designer collections, meaning there is something for everyone.
The only downside to shopping at this clothing brand is that they don't accept exchanges. Overall, they offer value for money and are worth checking out.
If you are looking for more luxury fashion brands, read our reviews of MatchesFashion, Lulus, Modes, and Sezane.
Moda Operandi FAQ
Are products sold on the Moda Operandi site authentic?
Yes, all items that this clothing brand sells are 100% authentic. These include vintage and ready-to-wear pieces.
Where is Moda Operandi based?
Moda Operandi is located in New York's Upper East Side in a circa 1910 brownstone that was inspired by modern Milanese architecture.
How long will it take to receive my pre-order?
You can find information about the estimated delivery window of the preorder on each product page and you'll also receive a confirmation email. The only time Moda Operandi can provide a specific date for delivery is when they have received the products from the brand itself.
Is Moda Operandi trustworthy?
Overall the brand is trustworthy and legit. If you do have issues with the brand, Moda Operandi does get back to you and try to solve your problem or at least explain why it happened.