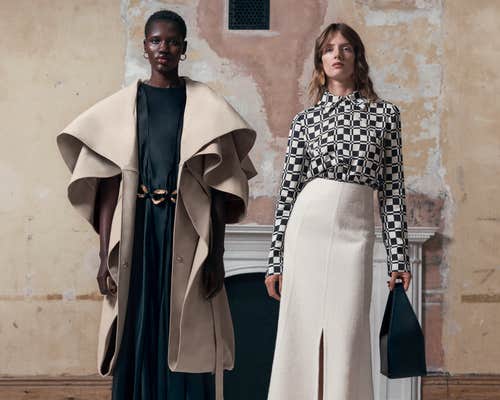 London-based MatchesFashion has been at the sharp end of luxury clothing and accessories for the past 35 years, curating some of the best designer brands, both in-store and online. From Prada to Gucci and everything in-between, Matches clothing has over 650 designer brands to keep even the hardest to please fashionista happy. And come sales time, you can also grab yourself a designer bargain, with discounts of up to 80%. We dip our well-heeled toes into the designer shopping world in our unbiased MatchesFashion review to help you discover whether the brand matches your wardrobe as well as budget expectations.
Is MatchesFashion authentic when it comes to creating the ultimate online designer shopping experience, or are they more style than substance? Well, with over 50 million website visitors a year, their curated approach to high-end fashion must be doing something right.
About MatchesFashion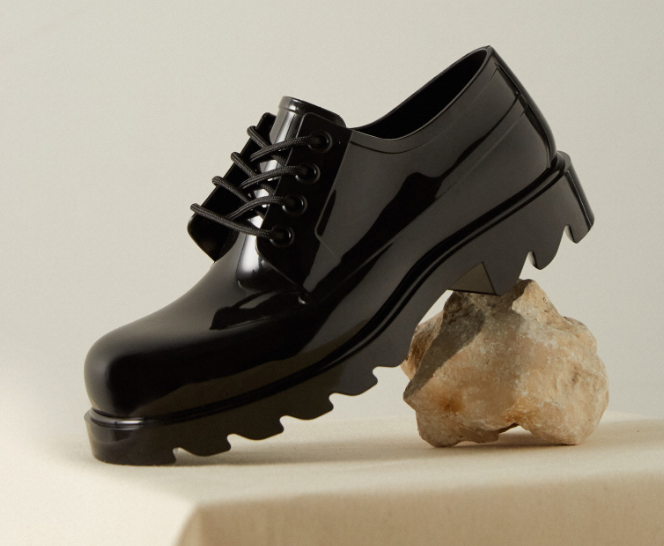 Describing themselves as 'the modern luxury shopping destination for the confident global fashion customer', MatchesFashion has become an e-commerce success story. From its beginnings in a high street shop in Wimbledon, London, back in 1987, the luxury fashion retailer now ships to over 170 countries and generates 90% of its sales through its online store.
The brand is the brainchild of the husband-and-wife team, Tom and Ruth Chapman, who started the business in a single store in London before expanding to 14 retail stores across the city.  The business's original ethos of creating a curated shopping experience remains, effectively bringing together some of the best names in designer fashion under one roof.
In 2006, MatchesFashion launched its online store and its MyStylist service, which provides a virtual concierge shopping service for its customers. The rise of social media as Instagram and Facebook and interactive apps has since enabled the company to take its curated and personal approach to designer fashion and Matches clothing to a whole new level.
Today, customers can shop from more than 650 established and new designers, with names such as Fendi, Valentino, and Alexander McQueen vying for shoppers' attention, alongside other up-and-coming lux fashion brands. They have also recently opened an innovative new store based in London's Mayfair, where they have retail space, private shopping suites, and a broadcast hub, where they make content for the MatchesFashion app and other digital platforms. Let's get on with our MatchesFashion Review!
Pros
Gives you access to top-end fashion, with over 650 designers on their books
Convenient online shopping experience, with the latest Matches clothing range at your fingertips
You can make some decent savings on the retail price, especially during the MatchesFashion seasonal sales
Option of a personal shopper, with MatchesFashion's MyStylist service
With regular use, you can get some excellent rewards with their Loyalty program
Free delivery for US shoppers on all orders over $200, plus free returns
They are committed to sustainability and environmentally friendly practices with their relationship with business consultants, Eco Age
Cons
This is a high-end fashion retailer, so their prices are expensive, but they do represent the luxury designer brands they stock
Returns are not free in all circumstances, depending on where you are shopping from, so do check before you buy
They can be limited in larger sizes or often appear to be low in stock
Their 90-minute delivery service is a great idea, but only available in one US city
MatchesFashion Men's Review
Understandably, we'll get into the best products in this unbiased MatchesFashion Review. You'll read about men's clothing, shoes, bags as well as accessories. There's plenty of stuff to look at on the website and these are just some examples. Don't take these exact ones as they are, but rather a guide to what you might find on MatchesFashion.
Men's Clothing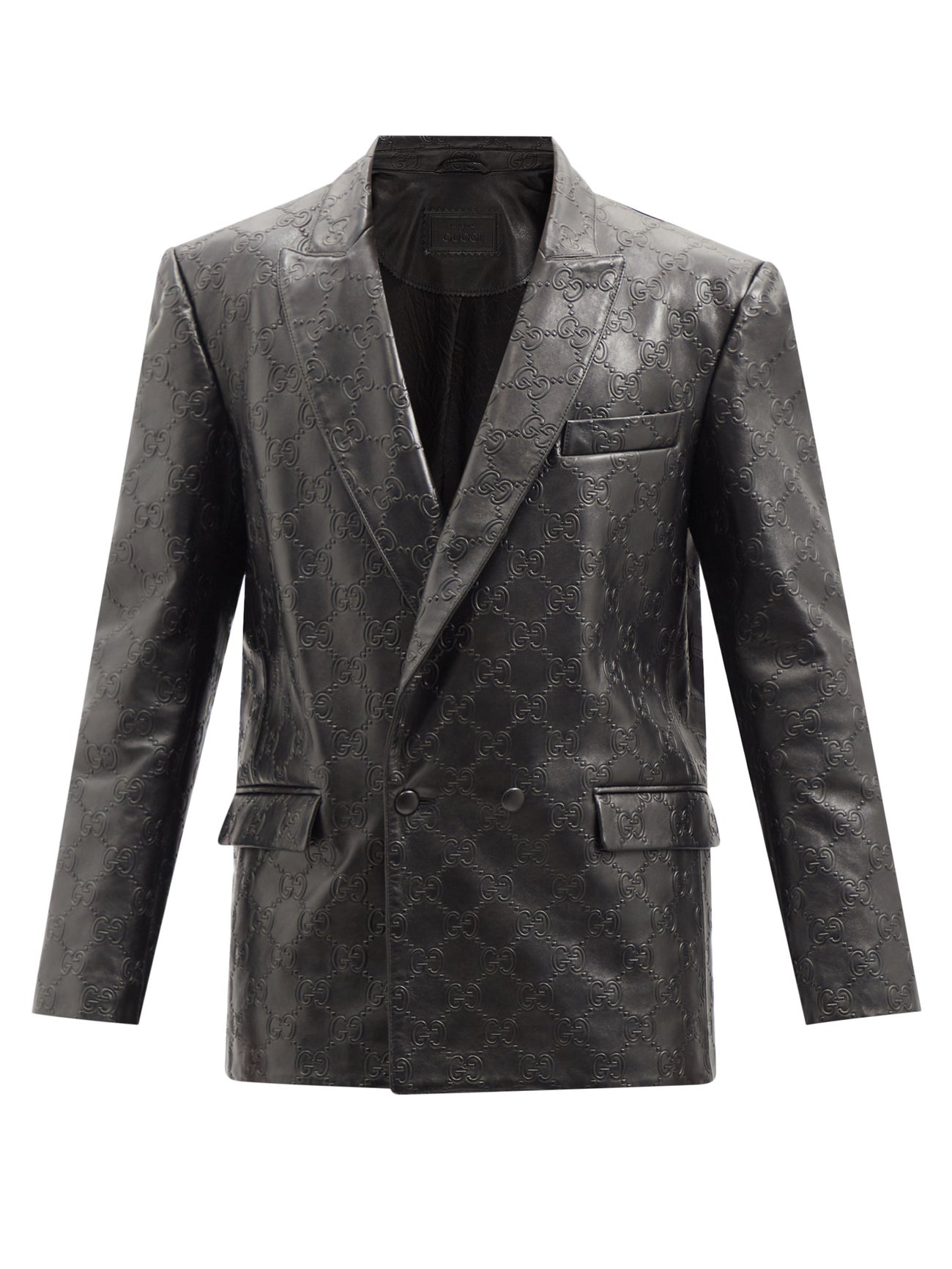 MatchesFashion has an impressive selection of brands for the fashion-forward man about town. And the choice of clothing type is comprehensive, designed to cover all your lifestyle bases, from formal wear to casual, sports, gym gear, lounge, and sleepwear.
The men's section on the MatchesFashion website is well set out, with options to search by designer, style, item, or price. Many products link to suggested coordinated items if you are looking to complete your look. Or switch to 'product view', and you get to see the complete outfit to help you cut down on your search time. You also get some Matches clothing exclusives for men as well as links to new arrivals so you can ensure you are ahead of the fashion pack.
We think the collection is pretty comprehensive when it comes to men's fashion brand choice. The 'usual suspects' are there, including Gucci and Versace, as well as a refreshing selection of up-and-coming designers if you want a more edgy look. And while many of the prices are top end, some brands such as North Face are more affordable if you are on a budget.
When it comes to the men's sizes available, on an initial search, they are varied – from XS to XXXXL – and you can filter to find the items they have to fit. However, when filtering the larger sizes, your product choice is reduced, which is a shame.
Men's Shoes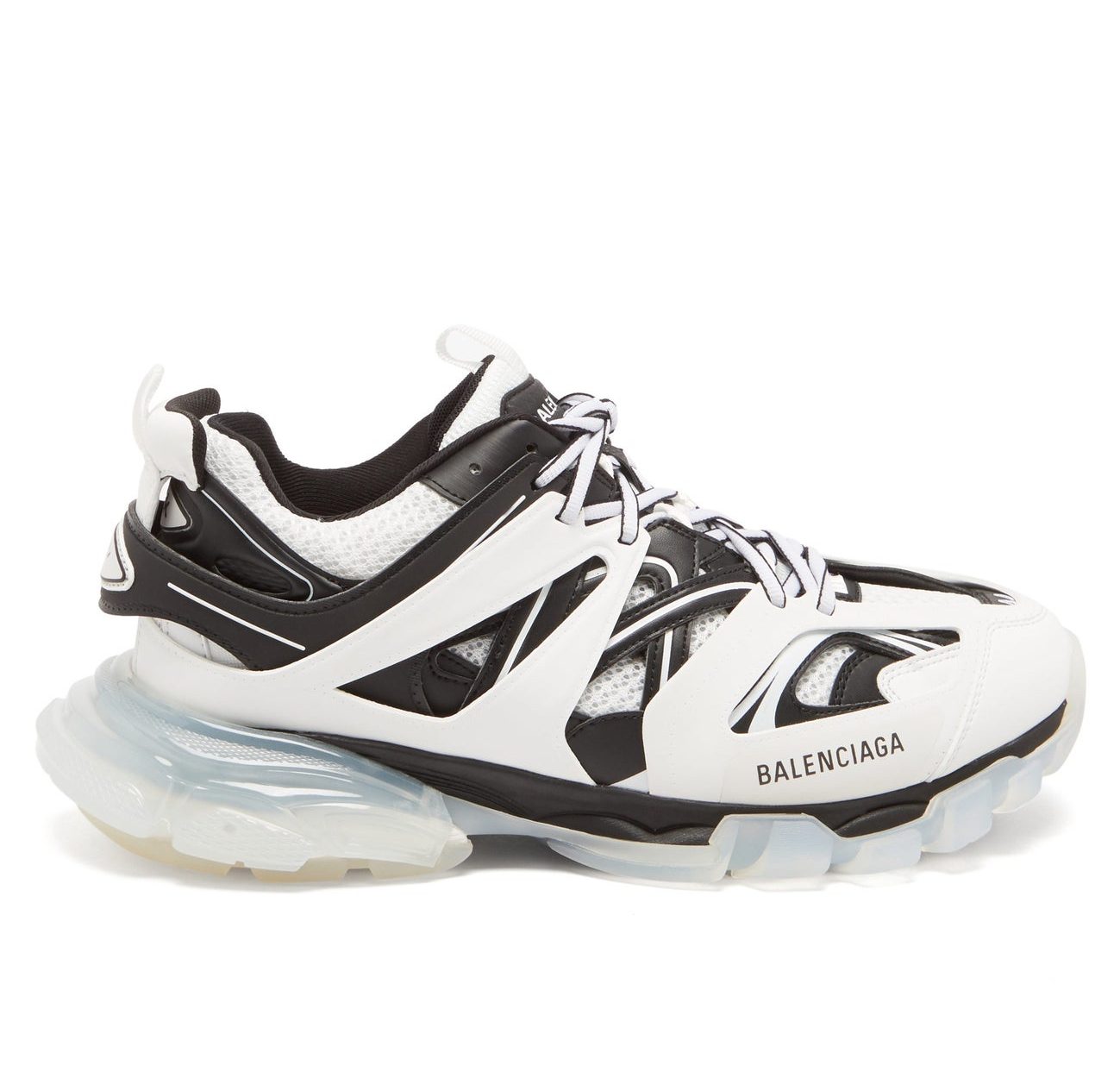 From sportswear to evening classics, the men's shoe collection at MatchesFashion should hit the mark for most discerning shoppers. And, for extra street cred, you have the urban brands such as Adidas and Salomon plus some smart trainer choices from the likes of Louboutin and Tom Ford.
When it comes to the main footwear types, we like that you can drill it down into specifics, such as smart, active, chunky, so you can save precious shopping time. The color choice is wide too, so you can easily match your footwear to your outfit or preferred style. The shoe sizes available are also well varied, ranging from US men's 5 to 14, although the larger sizes are not available across all the products in MatchesFashion's men's shoe range.
Price-wise, you should expect to pay a premium for the high-end designers, but there are also products available if you are on a tighter budget, especially in the trainer range, which starts from around $90 for a cool pair of Converse.
Men's Bags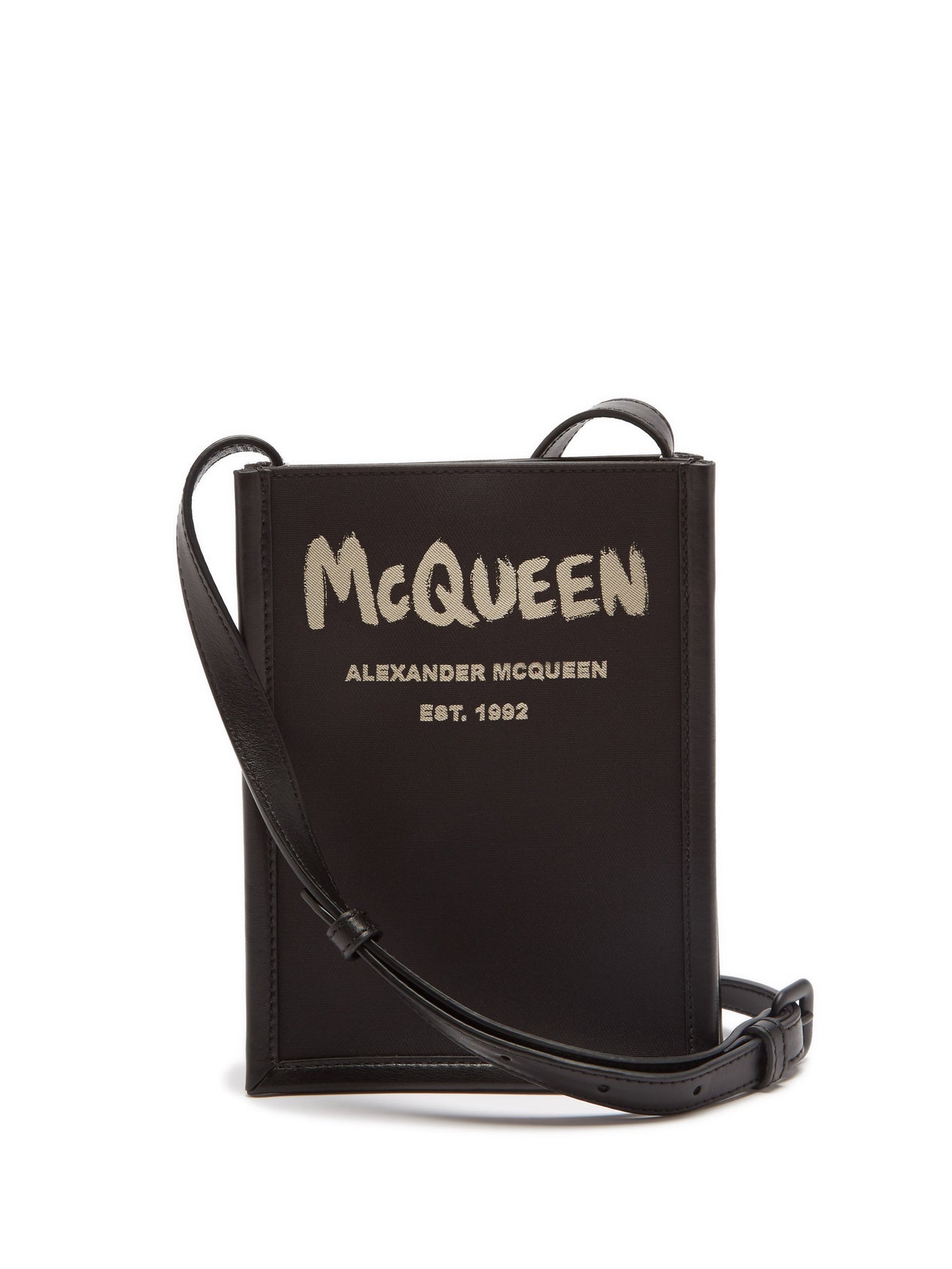 Stylish, practical, or frivolous, a man bag is a wonderful thing, and MatchesFashion has a good idea of the latest styles to buy. And the style selection is extensive, including totes, backpacks, cross-body and micro bags, as well as the essential travel bag, all suited for a range of budgets.
For less than $70, you get a good choice of cute tote bags and smaller crossbody bags that make ideal gifts or a treat for yourself. Or, if you have something more high-end designer in mind, then there are some stunning leather garments and travel bags from the likes of Bottega Veneta and Fendi, although you need to be prepared for a $4,000 plus price-tag.
However, the best value appears to be in the travel bag range, which offers quality, functionality, and that all-important brand name, such as Versace and Prada if labels are your thing. And with prices starting from around $500, these travel bags also represent a good investment.
Men's Accessories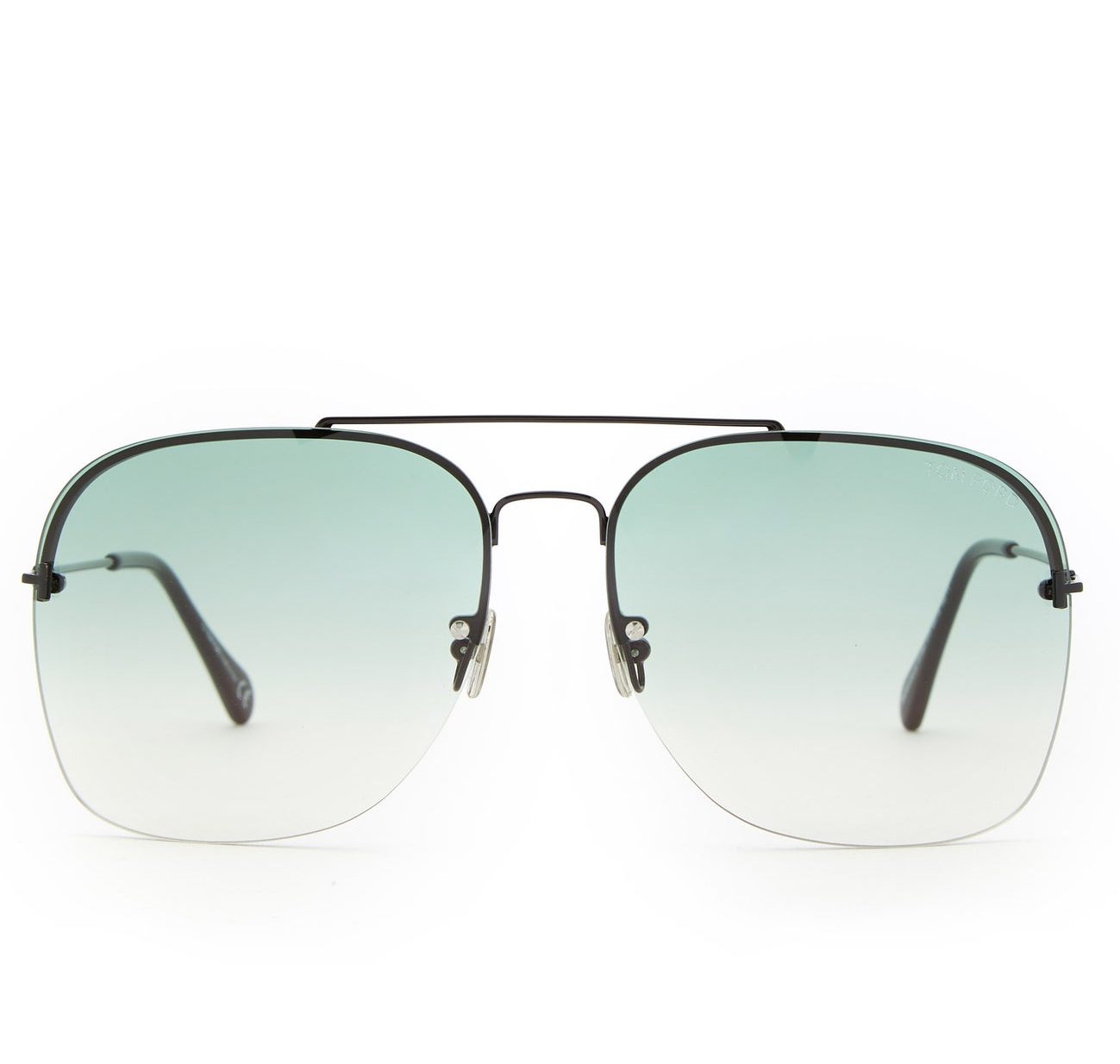 An excellent introduction to the world of MatchesFashion is its accessories department, which usually features items for most budgets. And overall, the men's accessories range doesn't disappoint. For less than $50, you can pick up a cool keyring that has just the right amount of designer bling, although you can shop accessories up to $33,000 for the ultimate vintage Rolex watch!
Ranging from sport active and travel accessories to tech, eyewear, jewelry, and hats, we particularly liked the browsability of the men's accessories section. You can also search by discount, so there's always the chance you can grab a decent bargain.
MatchesFashion Women's Review
It's no surprise that our MatchesFashion review has to include women's clothing as well. In case you're someone who loves designer brands but you do not want to spend a fortune on them, MatchesFashion is the place to shop. Find anything from bags, shoes, clothing to accessories. Who knows, your future designer bag might be waiting for you!
Women's Clothing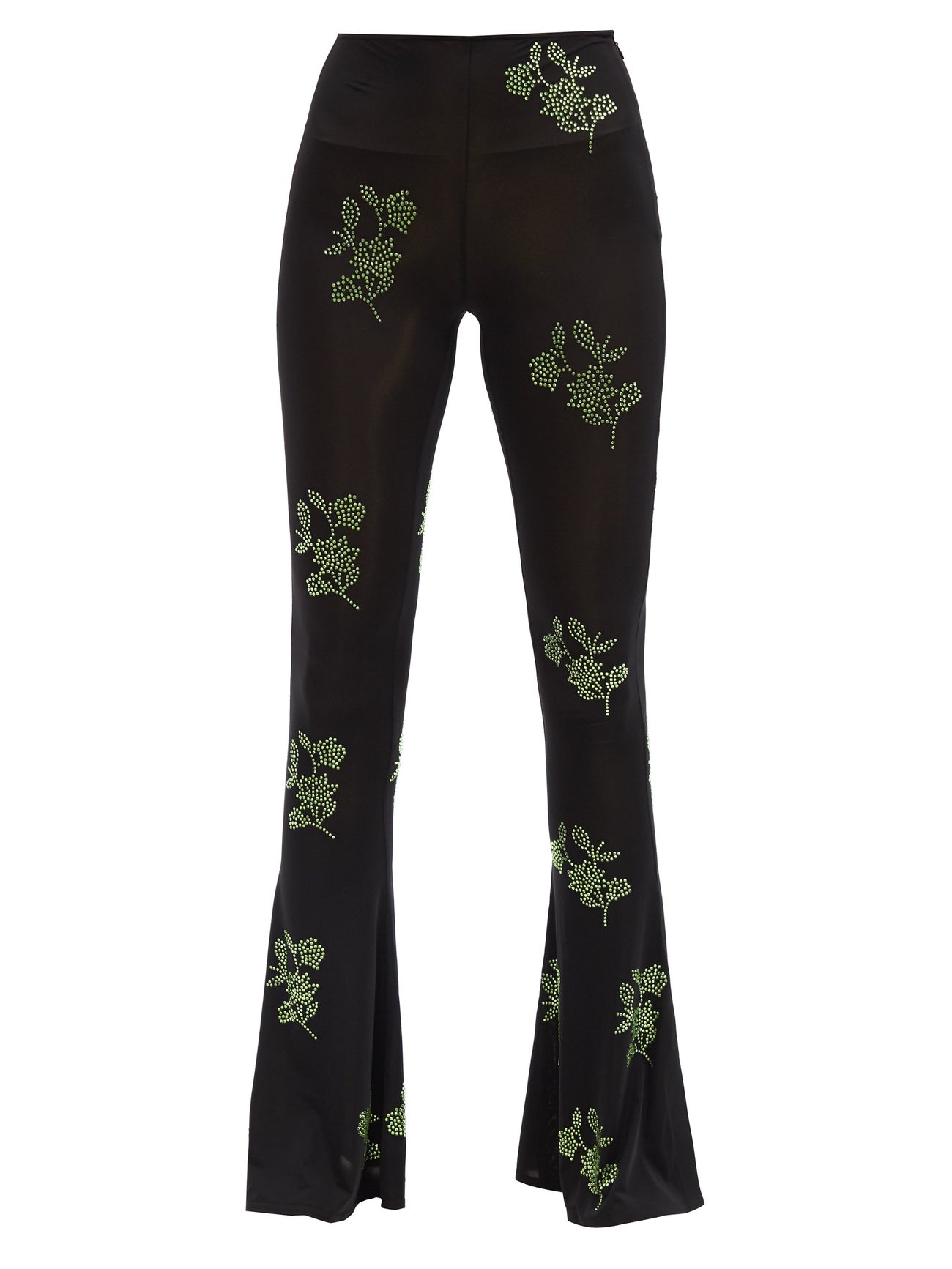 With more than 57 pages of high-end women's clothing, it is in this collection that Matches clothing comes into its own. Many of the must-have designer brands are here, as well as a good number of stunning new designers for an extra fashion 'curveball'. The search function has all the core aspects you'd expect – just in, price, designer, color, etc. You can also search for the latest discounts, so you don't miss out on that designer bargain. And the range – including active, ski, evening, coats, dresses, sleepwear, and even bridal – should have all your wardrobe bases covered. You can switch to product view if you want to buy a complete outfit, and the site also offers suggestions when it comes to accessorizing your new look.
For all this quality and covetable brand choice under one roof, you should expect to pay, and with prices starting from $18 for a pair of tights (rising to $12k plus for the more exclusive designs), MatchesFashion's women's department is not cheap. But the easy-to-use discount search and seasonal sales can help to soften the blow to your bank balance.
Size-wise, there is a good choice, typically from UK 4 (US O) to UK 16 (US 12), although when searching the site, it often seems as if the larger sizes are in smaller stock as they are repeatedly sold out.
Women's Shoes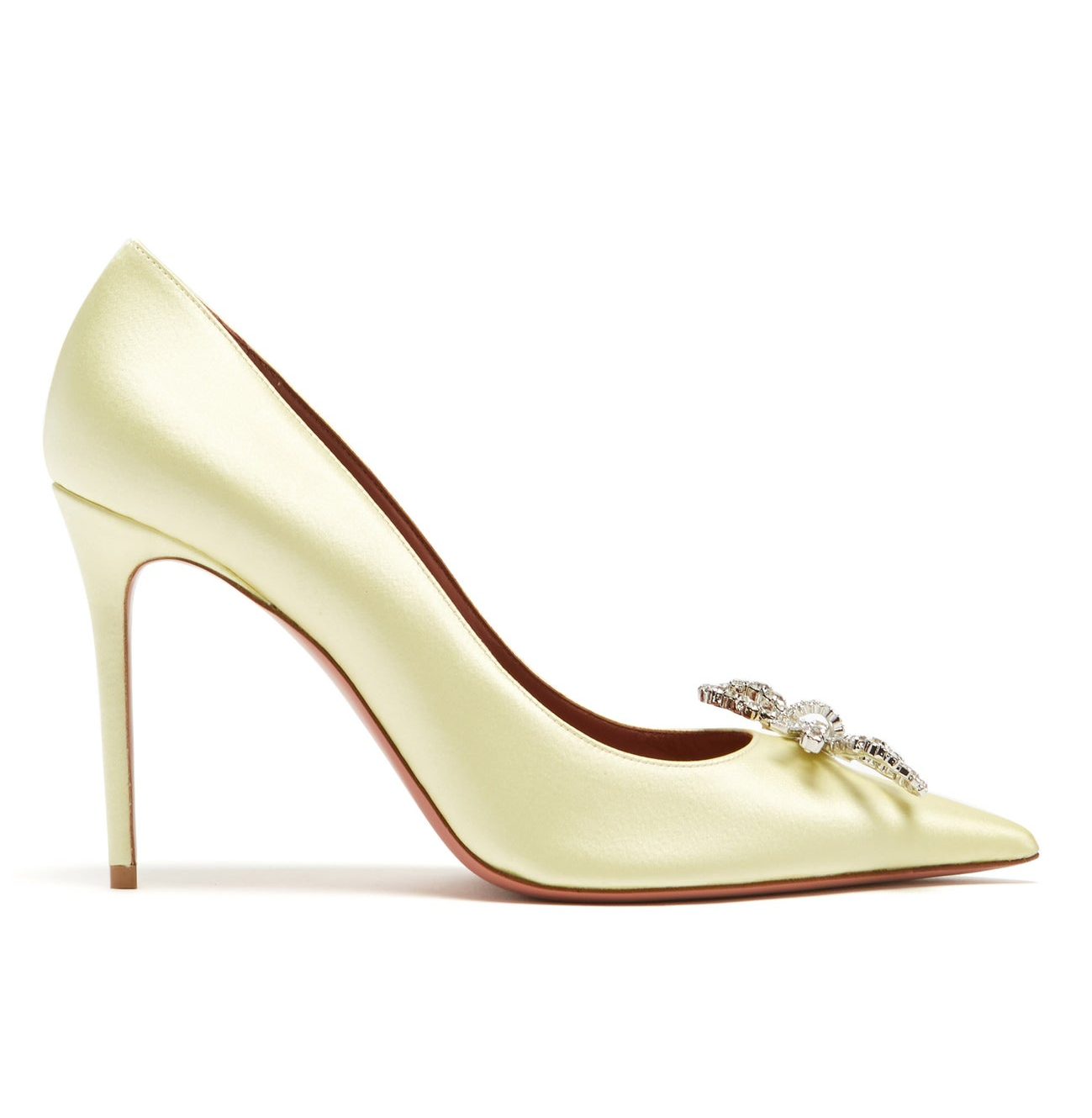 MatchesFashion's women's footwear department is a shoe-lover's dream, and browsing the collection is a delight. All the covetable brands are there, including Jimmy Choo and Louboutin, which should be enough to satisfy any Sex and the City fan's shoe appetite. Again, this high-end footwear doesn't come cheap, with the most expensive designs coming with a $3,000 plus price tag.
But even if you are not in the market for lux footwear, browsing all the shoes is a pleasurable way to spend some time! And, as they also stock daytime and casual shoes, such as sneakers, sandals and espadrilles, MatchesFashion's women's shoe collection is a good place to find your feet a more affordable special treat.
Women's Bags
If you have a serious bag habit or want to invest in something special, then do check out the women's bags department on matchesfashion.com. The choice is extensive, with almost 2,000 products currently listed, and it's good to report that not all come with eye-watering price labels!  Starting at around $100, you can shop some smart-looking buys, including cross-body bags from labels such as Reebok (with Victoria Beckham) and Comme des Garcon.
The choice of styles is wide enough too, from daytime and gym bags to travel and high-end nights out. And if you like edgy designs, you won't be disappointed, as the section features some of the more adventurous designers, including Alexander McQueen. We particularly like the Just In section, where you can easily browse from the latest handbag lines added to the MatchesFashion collection. And time your shopping right, and with their seasonal sales, you could get up to 60% off, although the discounted handbag stock does quickly sell out.
Women's Accessories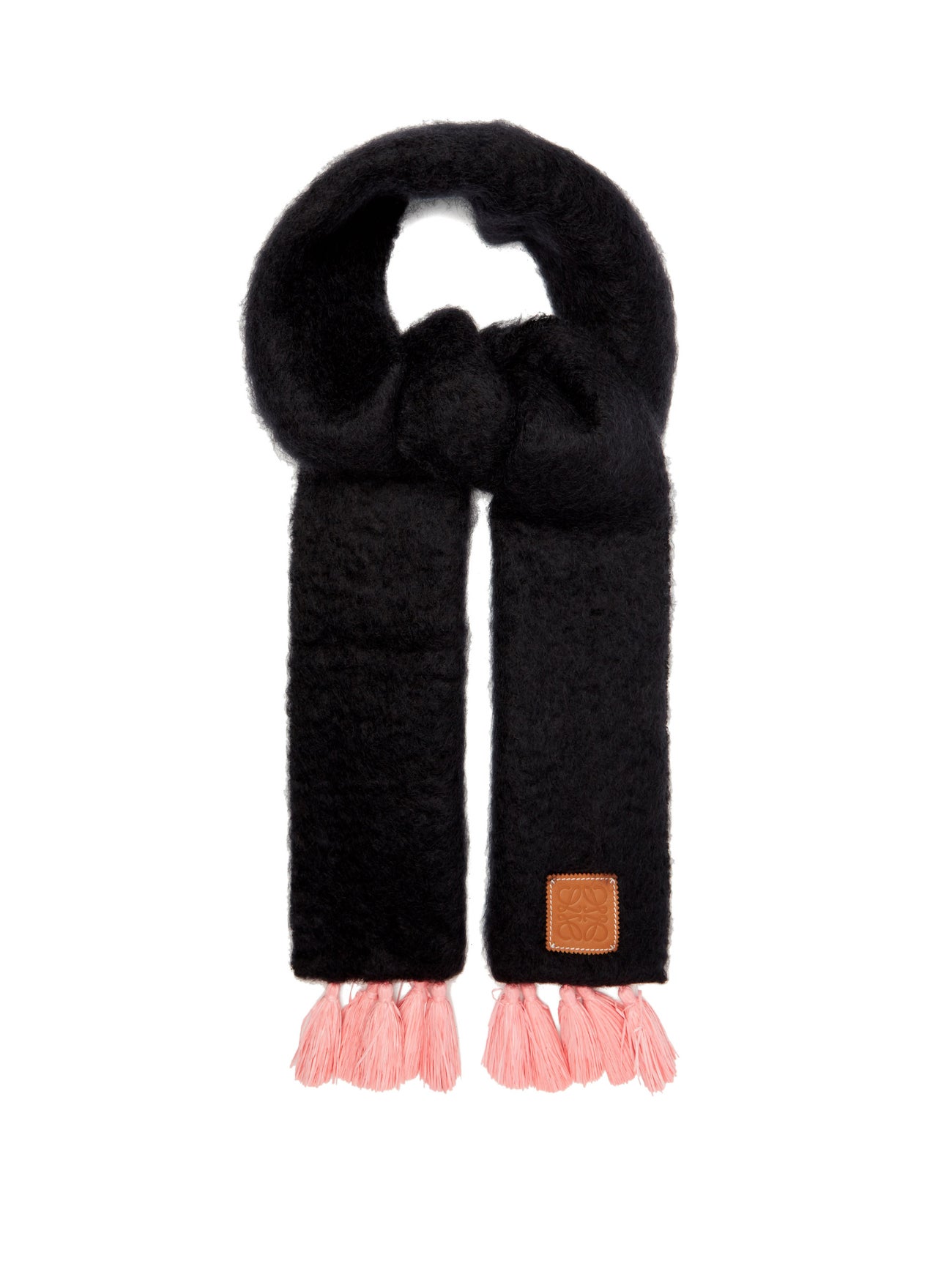 The women's accessories department is a joy for the sofa shopper, even if you are just window browsing. But with prices starting from around $20 for some cool designer-label socks, you may be tempted to give yourself a treat.
For more purposeful shopping, MatchesFashion is also good for completing an outfit or gift shopping for a fashion-forward friend or loved one. You get a good selection of quality accessories, including eyewear, jewelry, travel, sleep, sport, and hair, as well as the hats, gloves, and scarves you would expect.
With so much to browse, the search functions of the section are straightforward and give you everything you need to whittle down your shopping list. Browse by type, product, price, color, or brand, and you'll get an irresistible list of products to choose from. Add in a discount search, and you can find something to match most budgets.
MatchesFashion Sizing
While Matches clothing includes a wide range of designer brands, they do offer a core selection of sizes. These typically range from XXS (US size 0) to XL (US size 14) for women and XS to 4XL for men, although the sizing available does depend on the product selected.
MatchesFashion Review from Customers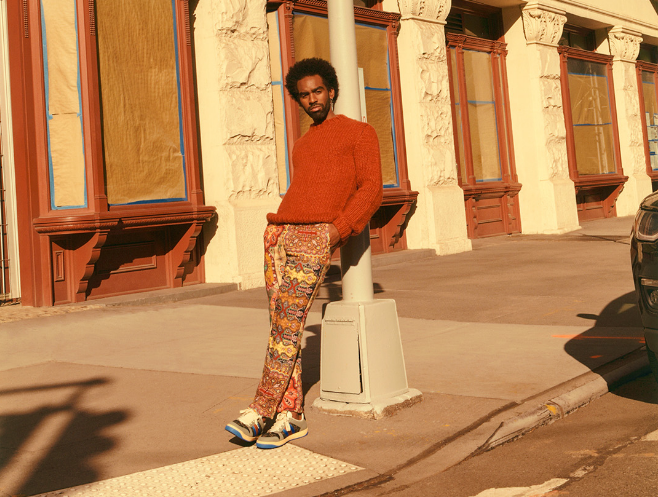 So far, we've concluded that MatchesFashion is a class act when it comes to the brands they stock and the online as well as in-store experience they offer. But to be sure, we've also looked at what their customers have to say.
MatchesFashion's website doesn't have a product review facility, so there's no information to glean from there. But looking at the customer review site, Trustpilot, there is much more information about what people think about the MatchesFashion brand. And it seems pretty positive indeed.
Popular Alternatives to MatchesFashion
Out of almost 100,000 reviews, MatchesFashion scores an average of 4.7 out of 5, which is impressive, considering it is a luxury retailer that can be seen as a niche. And out of these reviews, 87% of customers considered the shopping experience excellent. The positives singled out for praise include customer service, an easy-to-use website, and the sheer product choice. For many customers, particularly those overseas, the speed of delivery was also a huge plus.
While less than excellent feedback only accounted for 13% of the Trustpilot reviews, we should highlight some of the areas flagged up as a concern. Inadequate packaging, damaged items, expensive delivery costs to some countries, and some glitches with the Loyalty program meaning customers were not alerted to private sales, were the main complaints that stood out.
But overall, MatchesFashion knows its customer base and understands how to serve them well, if the majority of the reviews are anything to go by.
Sign Up for MatchesFashion
In keeping with its fashionista vibe, MatchesFashion has its high-end customer rewards scheme, called the Curator Loyalty Program. To earn points for the money you spend with the brand, you need to create an account on MatchesFashion.com. As a Curator member, you can earn one point for every $10 you spend on qualifying purchases. The more points you earn, the more Curator levels you achieve, and your access to a host of offers increases. Rewards include tailored offers on Matches clothing, birthday discounts, one-time double points, priority access to private sales, and MyStylist online services.
Where to Buy MatchesFashion Clothing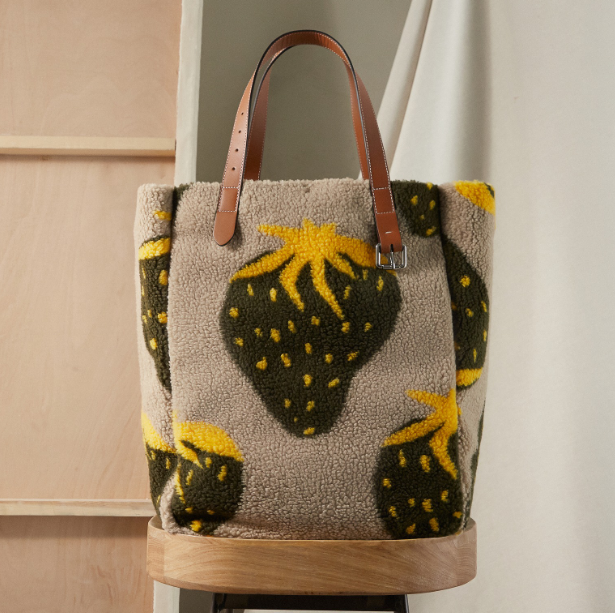 MatchesFashion has three physical stores in London, UK, including their new retail and broadcasting 'hub' in Carlos Place. They also have a well-designed retail website where you can shop the full collection and where overseas sales account for 80% of the company's revenue.
MatchesFashion Shipping and Return Policy
This is where the MatchesFashion shipping system impresses as they deliver to 176 countries worldwide. And another piece of good news is that they can ship to the US within two to three working days, with a 90-minute delivery service offered, although this is currently only if you live in New York.
Next day delivery can be organized for an additional fee, and you can also track your delivery. Shipping rates can be found on the MatchesFashion website, with all tax and duties included in the price.
When it comes to the MatchesFashion return policy, you have up to 28 days from the day you receive your purchase to arrange to send back your items. To instigate any MatchesFashion returns, you need to request a return number (either via your Matches Fashion account or by emailing their customer service team). Once you have the return number, you have 14 days to complete the return.
Returns are free for US and Canadian customers, although a fee may be applicable if returning the item from another country.
MatchesFashion Coupons & Discounts
MatchesFashion coupon discounts are occasionally offered to customers who sign up for the brand's newsletter and include free shipping to the US on all orders over $200. You can also get a 15% off MatchesFashion promo code if you refer a friend. To access the offer, you will need to sign up, then both you and your friend will receive a 15% discount when they place their first order.
Alternatively, sign up for their regular e-newsletter, and you'll be amongst the first to know about their sales and special offers.
MatchesFashion Customer Service
The MatchesFashion customer service team is available 24/7 via the online contact form on MatchesFashion.com or by email – [email protected]. You can also call them on +44 (0)20 7022 0828.
They also have a separate email ([email protected]) for customers looking for style or shopping advice.
MatchesFashion Review: Editors Verdict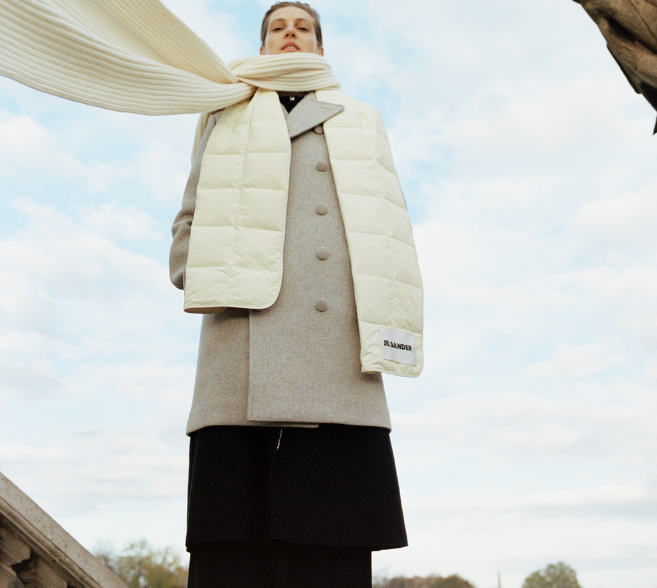 MatchesFashion ticks many boxes for customers who love their fashion – from sheer product choice, the latest designers, and covetable labels to its easy-to-use website, quality customer service, and money-saving seasonal sales. The team behind Matches clothing clearly understands their customer and works to give a little extra for service and a personalized shopping experience.  They also have 24/7 online customer service, a cool loyalty program, a visible sustainability policy, and can ship to most countries.
But the kicker with this online brand is that they can be budget-busting, as their designers and products are lux and high-end. Yes, there are bargains to be had, but they are not for everyone's wallet or wardrobe style. However, for fashion lovers who like their hard-earned cash also to work hard when it comes to designer style, we think MatchesFashion is, well, a match made in style heaven.
Still looking for other fashion brands to upgrade your wardrobe? Check out our reviews for Fashionphile, Cuts Clothing, Faherty, and Alain Dupetit Suits.
MatchesFashion FAQ
Am I able to track my MatchesFashion order?
Yes, you can. Once your MatchesFashion order has been dispatched, you should receive an email that includes your unique tracking number. Using this number, you will then be able to track your order. Alternatively, you can email the MatchesFashion team at [email protected] for the latest update on your delivery.
For same-day shipping, you will be sent a text updating you on your order's delivery status.
Does MatchesFashion have seasonal sales?
MatchesFashion holds a seasonal sale twice a year, with sale products accessible online via the company's website. Typical savings are between 50% and 70% on the full price of a range of Matches clothing, bags, shoes, accessories, and homeware.
Is MatchesFashion legit?
When it comes to the question, is 'MatchesFashion legit?' the answer is undoubtedly yes. Looking at its history, online presence, business ethos, and high rate of positive customer reviews, this is a fashion brand that takes its high-end retail fashion credentials very seriously.
Is Matchesfashion tax free?
You should not be paying any duties or taxes after checkout regardless of which country you are ordering from. If you are asked for additional charges, contact Customer Care at [email protected]
What is Matchesfashion birthday reward?
Matchesfashion does not state what type of reward you will get for your birthday, only that you will certainly get one. They also offer various other rewards throughout the year and save-the-day alerts.