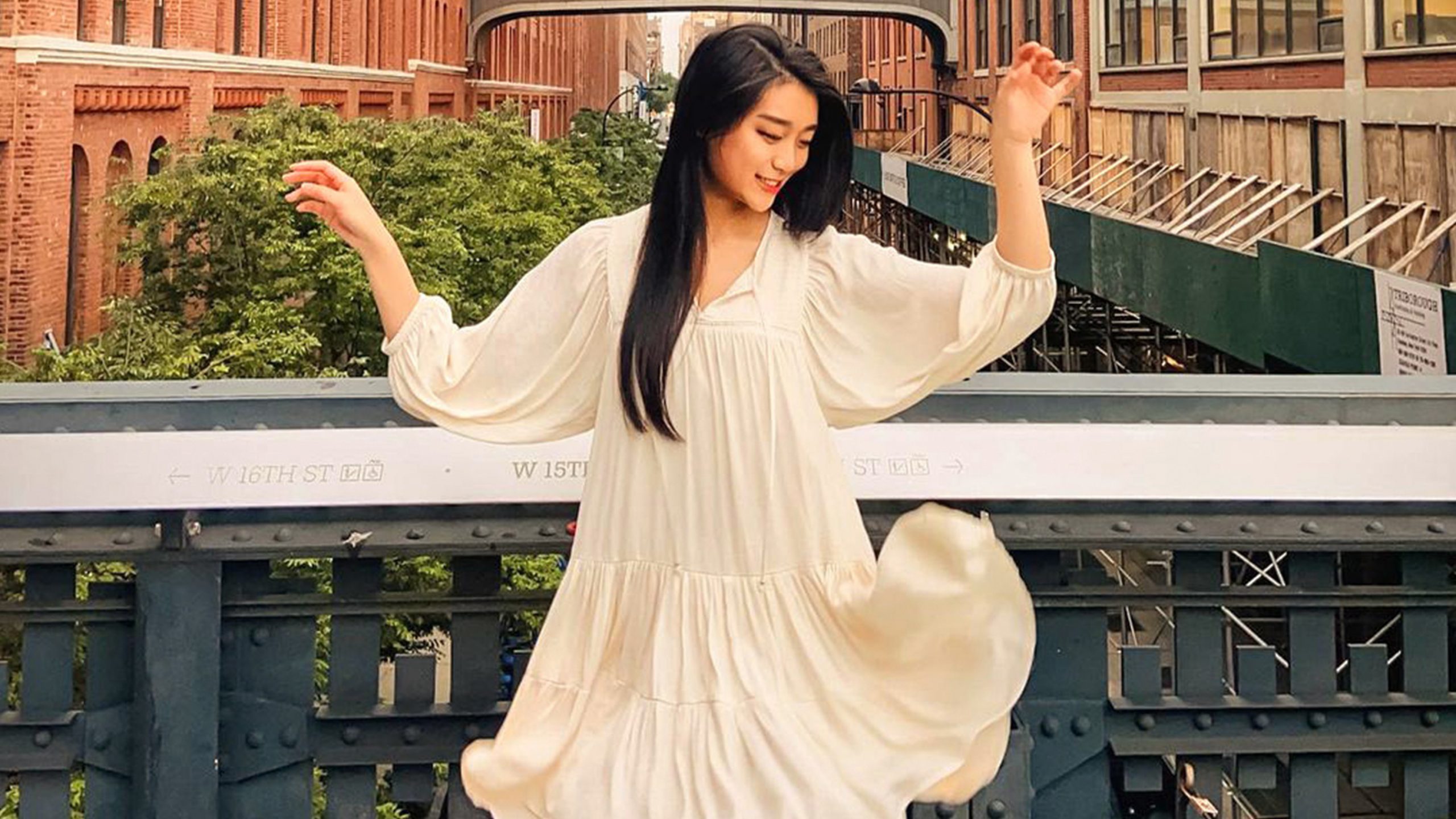 Forget about shopping around, wondering if you're buying the right size or color, and wasting time going to the store to find your new favorite shirt or pair of pants. Wantable is a personal stylist service that curates boxes with seven items for your specific style, whether workwear or fitness gear. Thanks to their super friendly stylists, it's like having your shopper, but more cost-effective and more enjoyable than most shopping experiences. They tailor each box specifically to your needs and preferences! If you're curious about this company but are not sure if it suits you, we will go through Wantable reviews to help you learn about the ins and outs of this brand before signing up!
About Wantable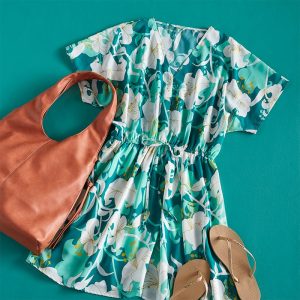 Founded in Milwaukee's Fifth Ward, Wantable Style is an e-commerce company that provides unique products tailored to the individual's tastes, desires, and needs.
The e-commerce company Wantable, Inc. was launched in 2012 and seeks to provide customers with hand-picked and customized fashion accessories, intimate apparel, and beauty products.
Wantable offers three subscription services for stylish subscriptions: the Women's Style Edit, the Fitness Edit, and the Men's Fitness Edit. Members of each styling service have the opportunity to try out different styles at home before deciding which purchase is right for them.
You will find brands like W. by Wantable, Project Social, Cupcakes & Cashmere, BB Dakota, Kut from the Kloth, Simply Threads, and more on Wantable.
Individual Style items usually cost $50-$100, while Active & Men's Active items usually cost $40-$70, and Sleep & Body items start at as little as $20 for panties and range up to $150 for luxury items like robes.
Subscriptions are available in four different variations: Ongoing (they ship the next order once your current one has been closed), Monthly, Every 2 Months, and Every 3 Months. However, you can also choose not to subscribe and purchase unboxed items individually.
Due to its innovative offers, impeccable service, and amazing quality, Wantable got a high 4.8 score at this very moment on TrustPilot based on 723 reviews.
The retail shop has over 169k followers on Instagram and 446k on Facebook and approximately 145 employees. Wantable delivers a cutting-edge experience, combining the latest technology with expert styling. It's both art and science. To learn more about Wantable, let's look at how Wantable, the personal styling service works.
Pros
A variety of subscription options are available.
Personalized styling combined with algorithmic suggestions
The sizes range from XS to 3X
Easy return or exchange of what you don't love
Returns and shipping are always free
·Discount of 20% when you purchase 5/7 items in your box
Cons
Shipping can take up to a week
Unable to view a style edit before you receive it
An extra $20 styling fee is added to your order when you shop online
Sizes for petite, tall, and maternity are not available
Take the Quiz
You can choose one of three Wantable style edits: Women's active, Women's style, or Men's active. Which Wantable box suits you the most?
Women Style Edit
Among the topics covered by the quiz are how often you buy clothing for business, trendy, casual, or date night and your attitude toward styles like rock, boho, classic, glam, and casual chic.
Women's style edits include clothing, accessories, and jewelry handpicked by style experts and curated for your unique tastes. Also included is a personal stylist's advice on how you can wear and accessorize the items so that they flatter your figure and give you confidence.
Wantable Women's Active Edit
With the women's active Edit, you can rate your item preferences – such as wantable intimates or sports bras you want to receive in your subscription box.
Depending on your color preferences, you can receive everything from socks to leggings in the Women's Active Edit. Those curated outfits are nothing less than those Instagram outfits we all drool over.
Wantable Men's Active Edit
The Wantable style men edit features high-quality styles and cover the gamut of activewear needs. A great thing about this Wantable's Men's Active Edit is the variety of available products.
With sports gear and couch cozies, Wantable offers men everything they need to believe in themselves and try out a new trend.
Visit the Stream
You can find the latest arrivals matching your preference in the Stream. Organize your quiz matches by type or view all of them together—request items you love for your next shipment by clicking a button.
Order Delivery
Curating and packaging your Edit typically takes us 7-14 business days. After ordering, your local post office delivers your order approximately six to twelve business days later.
Try Before You Buy
You will receive seven handpicked pieces to try on at home. The pieces can be paired together or mixed and matched with your current wardrobe.
Return what you don't love, keep what you love!
You are never obligated to buy anything. You are only charged for what you choose to keep, and the styling fee is applied to the purchase. Enjoy 20% off your order if you buy five or more items!
Wantable Clothing Review
With high-quality brands and designs in their monthly box, Wantable personal styling service provides customers with countless options to change their wardrobe each month.
Whether you want to add a few key pieces or completely revamp your wardrobe, this subscription service makes it easy and affordable. This Wantable style review will highlight some of our favorite items from this brand.
Eyelash Sweater in Cream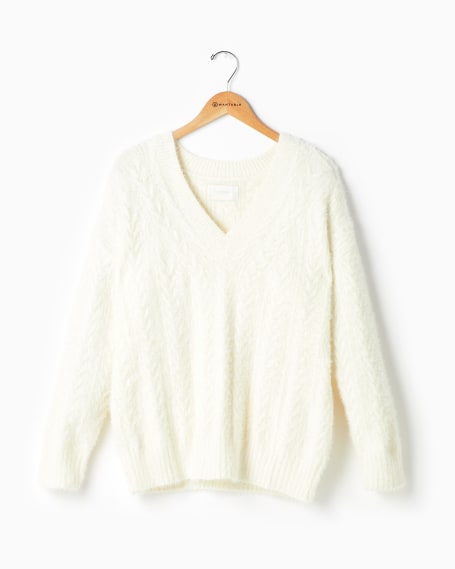 This eyelash sweater has the look and feel of a good holiday sweater. Based on Wantable reviews, customers love it because it boasts a cute, feminine look with its soft eyelash texture. It also is an ultra-soft, lightweight winter knit with cable-knit details and plenty of hefts.
Eyelash Sweater in Cream contains 57% polyester 43% polyamide.
In addition to being long-lasting and abrasion-resistant, polyamide and polyester synthetic fibers are designed to absorb moisture without becoming saturated, and thus are good for transporting moisture away from the body. As such, even when it is wet, it stays warm.
Featuring a flattering V-neckline and relaxed, slouchy fit, this so-soft eyelash sweater is a classic, comfortable wardrobe staple. This sweater is the perfect antidote to winter, soft and fluffy yet not too bulky.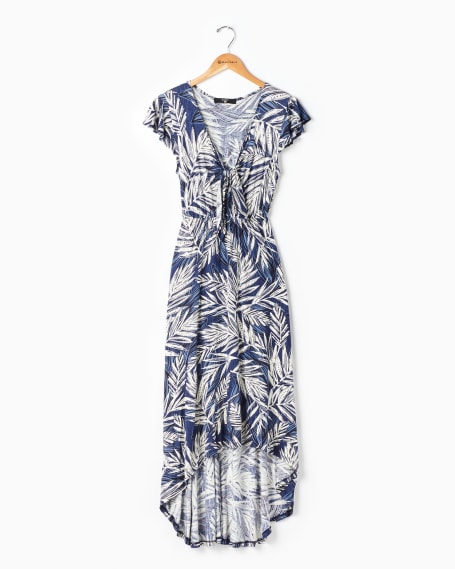 An eye-catching print and fit and flare silhouette give this dress endless styling options. It features a striking print, a fit and flare silhouette, and a tie at the bust to provide an overall flattering shape.
Put a lighter jacket or sweater on top for a versatile look that will work in all kinds of weather.
Made of 95% rayon 5% spandex, these blends are lightweight, silky smooth, and wrinkle-resistant. Because rayon thread is thinner than cotton, it is great for creating delicate, lightweight clothes that drape beautifully.
Also, this fabric is breathable and can absorb more moisture than cotton.
Spacedye Midi Legging in Garnet Red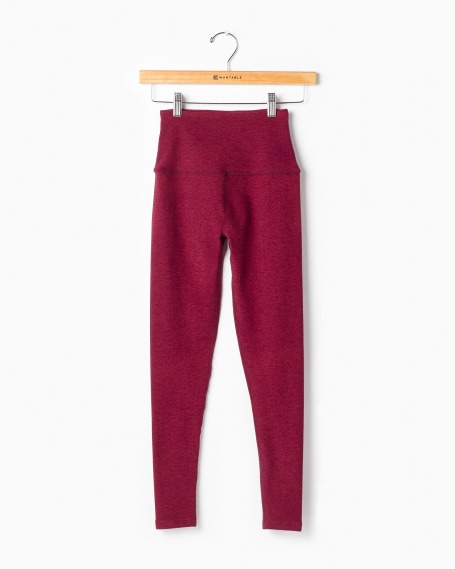 You'll love these Garnet Red space-dye Midi Leggings. Wantable reviews show that customers like this garment because it's made of 100% polyester fabric, making it amazingly soft with moisture-wicking.
The fabric maintains its color wash after wash and virtually eliminates wrinkles. Furthermore, this fabric has excellent recovery with 25% stretch in the crosswise grain.
The 5″ waistband on the Wantable midi legging sits at the natural waist for a perfectly comfortable fit. The fabric has a soft feel and offers a four-way stretch.
Hygge Plait Pant in Off White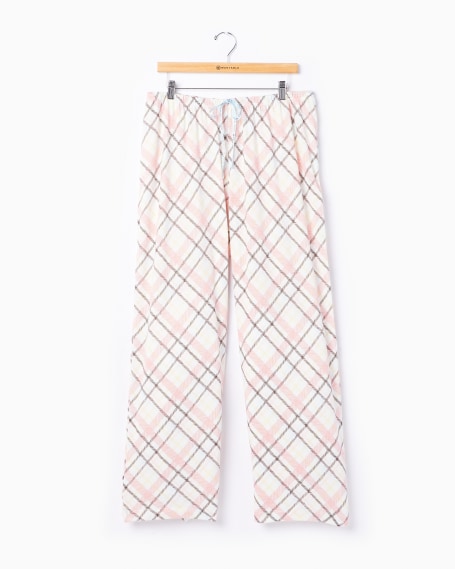 A Danish word that means comfort and "coziness with feelings of contentment and well-being.  Hygge can be understood as a mood of coziness and conviviality. With their ultra-soft feel and easy pull-on design, these plaid pants will take you to the next level of hygge.
It is made of 95% polyester 5% spandex, and fabrics made from these materials offer a high degree of stretch for true freedom of movement and comfort for everyday wear or performance applications.
According to Wantable reviews, buyers love Hygge Plait Pant in Off White because it is tear-resistant.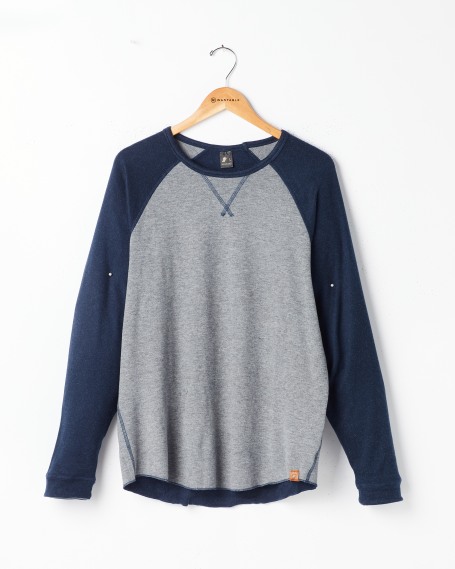 Andy is the softest baseball knit you will ever wear if you are looking for softness. The Andy Fleece Reversible Crew provides comfort and a stylish look with its reversible design. Exposed seam detail and soft brushed fabric complete the look.
The fabric comprises 29% rayon 7% spandex, meaning it's more moisture-absorbent, breathable, and wrinkle and crease-resistant.
Wantable Reviews from Customers
According to the online review, this brand is highly ranked. Most customers say the company offers high-quality clothing.
Additionally, several Wantable style box reviews have reported that the company offers top-notch customer service; their support team is kind and responsive, and they are always ready to assist customers. Besides the amazing clothing quality, it's really a bonus to have an excellent customer care team.
Also, there were a few negative box reviews, with most customers complaining that they don't offer 24/7 clock customer support.
Overall, most customers are happy with Wantable styling services and continue ordering from their shop—for instance, a client whose edit box got lost during shipment. After reporting, the store replaced their items and received them with no hitch.
Sign Up for Wantable
The company offers personalized, direct, and cost-effective services. Using Wantable is free, and you can sign up by following these steps.
Choose your editing option on the Wantable.com homepage.
Click Take Style/Active/Men's Quiz after selecting your edit.
You'll need to enter your name, email, and password on the sign-up page. You can also sign with Google or Facebook account. Please fill out a quiz to help them learn more about your style and body type.
Fill in your payment and shipping details
Choose Subscription
Wait for your Wantable order!
Where to Buy Wantable
If you want to buy Wantable products, you can go to Wantable.com and fill out your edits. Wait for 7-14 days as the stylist prepares your box.
Wantable Shipping and Return Policy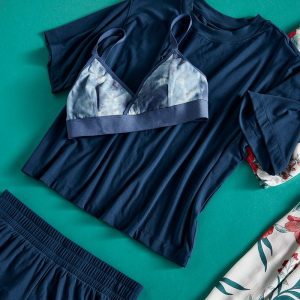 Shipping
Wantable's offers free shipping and returns to all U.S. orders. Each edit takes approximately 7-14 days. When your edit ships, you will receive a confirmation email. The time to ship your edit is subject to the mail carrier, but it typically takes:
3-5 business days for the United States via the UPS, post office, or FedEx.
7-15 business days via USPS for APO/ DPO/AFO
5-15 days via USPS for U.S. territories
Clients are not obliged to enroll in automatic shipment. However, you can visit your plans page and cancel to stop automatic shipping. You'll then have to follow the prompts to update the account.
You can receive individual edits by clicking place order any time you want to ship.
Return Policy
If you need to return a Wantable item, you have five days after receiving your order. You can try on the pieces in your closet with different items during the five days and decide whether what you received fits you.
All returns and exchanges are free of charge, but you must adhere to the return deadlines or be charged for the entire order. A return or exchange is only permitted if the item is unworn, undamaged, and still has its tags attached.
Unboxed items are often marked as final sales. They permit exchanges within 60 days of purchase if they are unworn, undamaged, and still have the tags attached.
Wantable Promotions & Discounts
Wantable offers a 25-dollar sign-up bonus, enough to cover the styling fee for your first box. Keeping 5/7 items in your edit also entitles you to 20% off your total order. Occasionally, the company may discount individual items, and they will list this in red in your invoice.
For each friend you refer and complete the signup process, you will receive $25. Stay tuned to their website and social media for coupons and a Wantable promo code that you can use during checkout to save money.
Wantable Customer Service

  
If you want to contact Wantable customer service representatives, they are available Monday through Saturday, 8 a.m. -5 p.m. You can reach them by calling Wantable phone number 1 855 926 8225 or emailing [email protected].
They also have a live chat function for those who want to chat in real-time`
Wantable Reviews: Editor's Verdict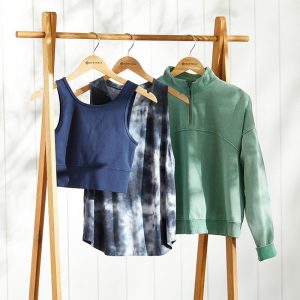 Their loads of positive Wantable reviews online show customers love the brand and what they offer. Because your first order is free due to the $25 credit Wantable gives you when you sign up, Wantable's subscription service ranks low on the risk scale.
Our review concluded that this company is worth checking out. Fashion trends change quickly, and it's expensive to keep up with these changes. Thankfully, there are services like Wantable that make staying in style a breeze.
With the Wantable box subscription service, you can choose any combination of fashion accessories you want to try on at home. You can send back anything you don't want without worrying about any commitment or obligations.
In the unlikely event you dislike any of the items they send, you can return them all for free, so you will try the service for free.
Additionally, you can cancel any subscription with no penalty. With all these positive Wantable Reviews, we think Wantable is worthwhile.
Still hunting for the comfortable clothing brand that expresses your personality? Take a look at the most popular fashion brand reviews of Everlane, Rue21 and Bandier.
Wantable FAQ
How do I care for my Wantable clothing?
You can extend the life of your clothes by following care instructions:
Denim: The right way to wash denim garments keeps the product color and preserves the fabric structure. Wash denim garments at low temperature, turn inside out, don't wash them every time.
100% cotton: Ensure you wash cotton in warm water, with "like" colors. If you love the fit of your garment, wash, stretch out, and lay flat to dry instead of tumble-drying it. Some garments shrink if dried hot in a tumble dryer.
Polyester: Wash polyester at a cool or warm temperature, together with like colors. Polyester rarely wrinkles. Tumble dry it at medium temperature or air dry it.
Viscose: Usually, viscose fabrics require hand washing, and you should lay them flat to dry. These materials can sometimes have specific instructions for care, so always ensure you read them. If choosing to machine wash, be sure to use the delicate cycle and cold water.
Can I try on underwear, bodysuits, and bras?
You are invited to try out the items from the Sleep & Body Edit with Wantable; however, there are a few requirements: Be sure to try on pants and bodysuits over your underwear.
You can also try on sleepwear, bras, and loungewear.
Can I return worn or used Wantable merchandise?
All merchandise must be unworn, unsoiled, undamaged, and still have the tags attached to be returned.
All returns have to be submitted within 60 days of the purchase date. If there are any issues, please wanted.com.
Sleep & Body Edit contains items marked "Do Not Open" that is not meant for trying on. You will be charged for these items if they are returned opened, and you will receive them back.
How can you be sure the Sleep and Body Edit items you will get receive are in tip-top shape?
The wantable returns policy is stringent, and they will never ship out an item in anything less than perfect condition.
Does Wantable have plus size?
Yes. Clothing's sizes available at Wantable include all the three Edits in women's sizes XS-3X (0-24W). Also, sizes S-XXL is available for Men's Active Edits.