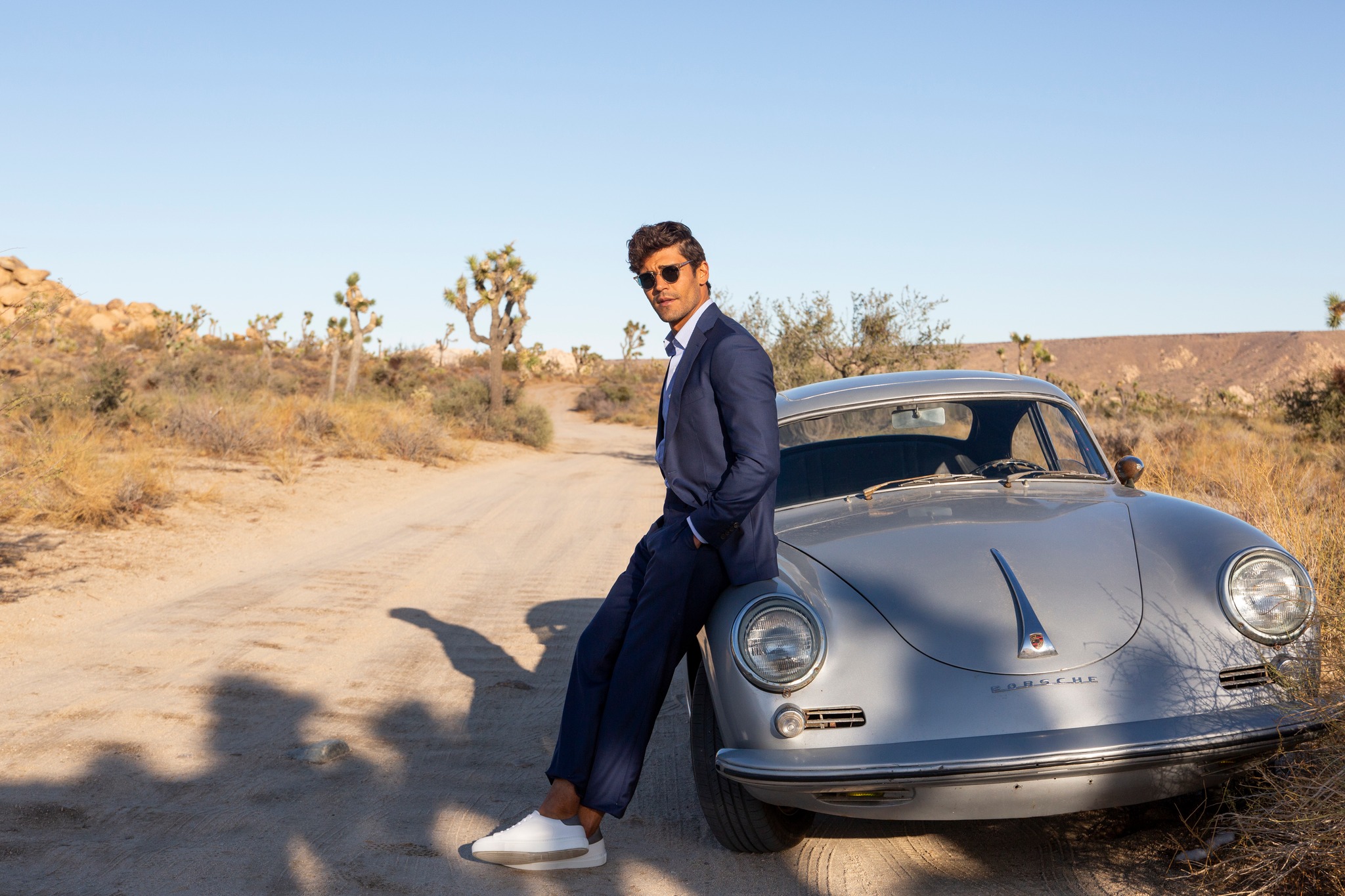 The easiest way to create a good first impression is to wear clothes that fit. Getting a good tailor is a good investment that guarantees you clothes that fit. Alton Lane is the destination for many people looking for custom-made men's wear. We'll treat you with valuable nuggets of information regarding this clothing brand, including Alton Lane reviews from buyers, its top-selling menswear, shipping policy, discounts, and more. Keep reading to determine if its men's clothing items are worth purchasing.
About Alton Lane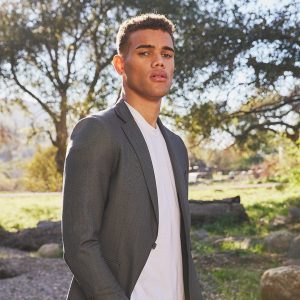 Alton Lane is an American menswear company whose mission is to be the leading men's clothing company. The company was founded in 2009 to revolutionize the menswear industry.  
Alton Lane offers classic accessories and custom clothing of premium quality and perfect fit. They import their fabrics from the finest mills in the world. The fabrics they use include linens, wools, Sea Island cotton, cashmere, and Egyptian Pima. The company also works with top-notch tailors to customize men's clothing, including blazers, suits, tuxedos, and shirts. 
The company was founded by Colin Hunter and Peyton Jenkins, former professionals in commercial real estate and finance. The two had similar goals and decided to combine their expertise to revolutionize the menswear industry. They decided to create a men's clothing line to make luxury attainable to all men in the United States. 
The idea to start Alton Lane was born because the founders did not like to shop for clothes. They decided to re-invent shopping and create something that all men would enjoy. 
Many men in the corporate world spend a lot of time at the tailor's to ensure their suits and shirts fit. Colin and Payton thought of a better way to save time, and with that, they created Alton Lane. 
The company is a tech-enabled menswear brand that eliminates the hustle of shopping for clothes that fit. They have changed the men's clothing industry by merging the latest technology with traditional tailoring methods. This approach has made the company unique and given them a competitive advantage over other brands.
More about the brand
The brand has 12 showrooms in the U.S.; they use 3D body scanners, technology that captures numerous body measurements in less than 20 seconds. The stylists are the ones who take the hand measurements. 
Alton Lane offers quality, convenience, consistency, and an enjoyable shopping experience, which is something the modern man is seeking. They have bridged the gap between buying clothes and taking them to the tailor for fitting. 
The company has grown to gain recognition from notable publications, such as The Wall Street Journal, GQ, and Esquire. The brand has more than 15k followers on Instagram and over 16k Facebook followers.
Before we suit up and dive into Alton Lane reviews from buyers, let's go through the pros and cons of this menswear company.
Pros
Customers enjoy free shipping on orders above $175

They have a fair and return policy

The company offers men's clothing items

They use high-quality imported fabrics like linen, cotton, wool, and cashmere

Their men's clothing items are available at reasonable prices

The materials used to make their clothes are ethically sourced
Cons
They don't offer international shipping

The website doesn't have a live chat function

Customers are not allowed to submit their measurements
Alton Lane Clothing Review
The Alton Lane clothing company is the go-to place for many Americans looking for high-quality and affordable menswear. The brand sells modern bespoke suits, shirts, tuxedos, trousers, and blazers. Here are some of their bestsellers. 
Alton Lane Suit Review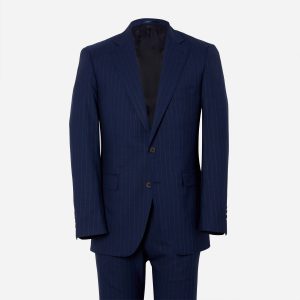 The foundation of every man's wardrobe is built on a collection of great suits. This Alton Lane suit review found the company offers unique attires made from luxurious fabrics. 
The brand has an extensive collection of suits made from different premium fabrics. The brand's Tollegno 1900 3D Wool In Blue is one of the unique suits the brand offers; it is made using the 3D printing methods, which produce the Italian wool used to make this suit. Wool is a natural fabric, highly breathable, and easy to clean. 
You can wear the suit any day of the week and dress it up or down depending on your preference. The pants are available in short, standard, and long lengths. The blazer size ranges from 36 to 50, but you can customize it to fit your chest size. You can get the Tollegno 1990 suit for $1495. 
Other suits available on their site include The Sampson Midnight Blue Pinstripe, The Davis blue textured windowpane, and the Hayden sage performance.  
Alton Lane Tuxedo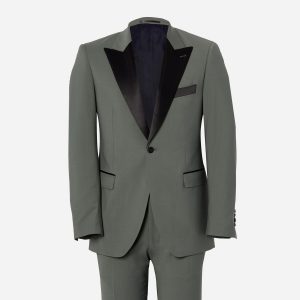 If you have to wear a tuxedo, go for a perfect fit one. Tuxedos are often reserved for formal events. Any man in their late twenties or early thirties has a lot of weddings and dressy occasions to attend, and a tuxedo is a must-have.
The Alton Lane Tuxedo collection has a wide variety of classy pieces that will earn you the respect you deserve in any formal event. If you are a groom, be the kind that is bold to step out in a tuxedo. 
The Mason Deep Blue Performance tuxedo is a perfect choice for any event. It is made from 70% wool and 30% polyester, making it a highly breathable and easy to clean garment. This garment care entails using a machine for dry cleaning only. You can wear Alton Lane's tuxedos to a wedding event, a ball or formal dance, or dinner in your local restaurant.
The Hayden Sage performance tuxedo is another premium choice; this tuxedo is tailored for those in the formal sector; it has a soft feel, and the high-tech stretch makes it comfortable to wear anywhere. 
Additionally, it has a unique fiber composition that makes it durable, and you can dance the day away at that formal event. 
Alton Lane Shirts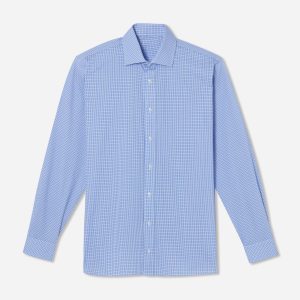 The brand has an extensive shirt collection, and it may be overwhelming to find your perfect shirt because they all look great. Alton Lane shirts are designed for any formal or casual occasion.
The brand's Mason Everyday Premium Shirt, which comes in light blue oxford solid, is one of the brand's bestsellers. It is a masterpiece because every detail of this shirt is refined, from the collar to the buttons. 
The shirt is made from 100% cotton, which makes it durable, and it can withstand regular washing. The buttons have impressive details that uplift it from an ordinary to an extraordinary shirt. It is available in all sizes, from small to double extra-large. For only $155, this shirt could be yours. 
The Ronnie Blue Small Floral shirt is designed for that classy guy who understands quality and luxury. It is made from the finest imported cotton, as it features 100% cotton, which makes it extra soft and highly breathable. 
Alton Lane Trousers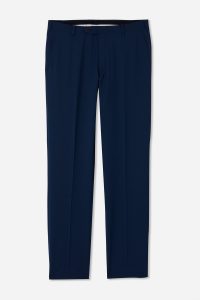 Never underestimate the power of wearing the right pair of men's trousers. Alton Lane trousers are a leg up because they are made from the finest fabrics imported from the best mills in Italy and Spain. 
The Jackson Blue Textured Blend welcomes you to the corporate world; it is designed for any savvy gentleman who values comfort. The trouser is made from 91% wool, 6% linen, 2% silk, and 1% elastane.
The materials used to make the trouser make it ultra-soft with extra resilience. It is also made from a richly textured fabric sourced from the best mills in the world. This pair of trousers is a game-changer, and you can never go wrong with it. You can get it from Alton Lane for $249.
The Tucker Mid Grey Performance trouser is another high-quality trouser from the Alton Lane collection. This trouser is tailored for the modern-day man looking for durable, soft, and comfortable trousers. 
The gray color is neutral, making it your go-to trouser for any occasion. You can wear it to the office or any event after work. To complete your look, pair this trouser with any blazers from Alton Lane, and you are good to go. You can add it to your wardrobe collection for only $199.
Alton Lane Custom Made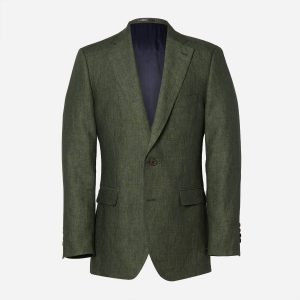 Alton Lane understands the everyday struggle men go through to get a fitting outfit. For this reason, they can customize your outfits and save you the hustle of buying your garments and taking them to the tailor for fitting.
The custom-made outfits are 100% tailor-made. It is upon you to decide what you want to buy. They have an expansive collection of shirts, tuxedo shirts, blazers, trousers, suits, and tuxedos.
Alton Lane Custom made outfits are created just for you. The company offers a 100% fit guarantee and delivery of the outfit in two weeks.
The company uses customizable technology; they use a three-step procedure to measure and customize your looks. You can browse through the different types of fabrics sourced from the best mills in the world. 
The custom tool on their website enables you to create your next look in a few minutes. It can customize your outfit to details from the pockets, lapel, monogramming, and more. Your outfit will be designed in two minutes and delivered within two weeks. 
Once you get the outfit, you will notice that it is true to quality, and you will feel different as soon as you put it on.  
Alton Lane Reviews from Customers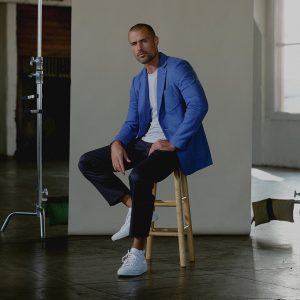 We checked Alton Lane reviews to find out what buyers say about this menswear company. The brand has received many positive remarks from its buyers, who are impressed with their clothes and accessories. 
According to the reviews we analyzed, our team noticed many customers prefer to buy their suits from the company. This is because they are customized and made to fit the client. The suits are also of premium quality, which makes the wearer look stylish and classy. 
A happy customer from their website left a 5-star rating on the shirt he bought. The customer was referred to the brand by a friend, and they said the shirt is the ultimate man's shirt because it has a high-end and luxurious man cave. He is content with his order and promises to come back for more shirts. 
Another satisfied couple was looking for a groom's attire for their wedding day. They searched online and found Alton Lane offers incredible groom suits. The company had great options for them to choose from, which was confusing because everything looked great. 
Popular Alternatives to Alton Lane
Further customer reviews
They were given the option to choose the style and fabric they wanted. When the suit was ready, it had a small issue, but the company was quick to fix it. The couple is grateful because their wedding was glamorous.
A content customer from Reddit said he ordered several suits for his friends who live in different parts of the country. The customer acknowledges that the company is very professional and knows what they are doing. The suits fit them perfectly, and they plan to order other suits in the future. Despite the different locations, they coordinated all the orders and ensured everyone got what they deserved. 
There were also many positive reviews of the brand on Yelp, and also Wedding Wire, where customers agree that the brand comes pricy but they all admit that the quality is flawless.
Some customers complained that they were not allowed to submit their measurements. Others complained that the site does not have a live chat feature, and they don't offer 24/7 clock customer service. 
Sign Up for Alton Lane
To get started with Alton Lane, visit the company's official website to register an account. When you reach their site, fill out the details required in the registration form. 
Remember to subscribe to their newsletter to get notified when the company has active promotions and discounts. You will also receive a 20% discount on your first order. 
Where to Buy
You can purchase Alton Lane products directly through their website AltonLane.com. Alternatively, you could visit any of the company's showrooms across the United States.
Alton Lane Shipping and Return Policy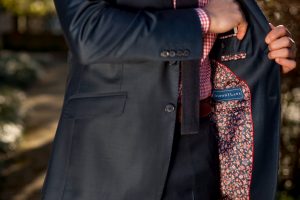 Shipping:
Alton Lane has a unique shipping policy; the company calculates the total shipping cost by adding the per shipment cost and per-item cost. Each shipment has a flat shipping fee of $10, including non-custom items. 
If you order a blazer, trousers, shirt, or tie, you will pay an extra $3 for shipping. Suits, tuxedos, and overcoats have a shipping fee of $5.
Return Policy:

 
The company's garments are custom-made specifically for the customers and customized to perfection. Alton Lane is committed to working with you until you are satisfied. If you are still not happy with your garment after altercations, the company will gladly accept your return and offer you a refund. 
All other Alton Lane products and accessories can be returned for a full refund 30 days from the day of purchase. The item should be unworn and have a valid receipt. 
Promotions & Discounts
We found several promotions and discounts available to US customers while doing this review. They include:
Get 20% off your first order when you subscribe to the company's newsletter

Free shipping for orders above $175

 Get 15% off if you purchase items sitewide using a promo code 

Alton Lane prices are reasonable, as you can get premium bespoke menswear without breaking the bank 
Contact Alton Lane

 
To know more about Alton Lane products, or if you have any questions, contact the company through the online message form provided on their website. You can also call them at (888) 800-8616 or send them an email through [email protected], and they will respond within 24 hours. Alternatively, you can send them a message on the Alton Lane Facebook or Instagram page.
Alton Lane Reviews: Editor's Verdict
If you are a modern corporate professional looking for customized men's attire, head to Alton Lane. From the numerous positive Alton Lane reviews we came across, our team can confidently conclude that this menswear brand is worth checking out.
 Are you on the lookout for other men's fashion brands? Check out our reviews of Fresh Clean Tees, Unbound Merino, Fjackets, and Ten Thousand Shorts.
Alton Lane FAQ
How does virtual customization work?
Virtual customization is a made-to-measure technology that requires you to fill in details about your height, weight, and body size to customize a garment that fits you perfectly. If you have questions, do not hesitate to contact the company's virtual customer support team.
Can I see a sample of Alton Lane materials?
Yes. If you are near any of the company's showrooms, you can schedule an appointment, and you will be allowed to feel all their fabrics. Alton Lane uses high-quality imported materials, such as linens, wools, Sea Island cotton, cashmere, and Egyptian Pima. All their clothes are made to perfection, and you can be sure that you will look great.
Can Alton Lane offer advice about the best suit for me?
Alton Lane appreciates your style and recognizes the need to get assistance with the latest sartorial trends. If you need any advice related to style, contact the company's styling team with your questions through customerser[email protected], and they will respond within 24 hours.
Can I submit my own measurements?
Alton Lane uses a different measuring technique. You should follow the company's measuring guide. Their level of accuracy will depend on the information you submit. Book a virtual appointment with any of their stylists, who will guide you through their measurement process.