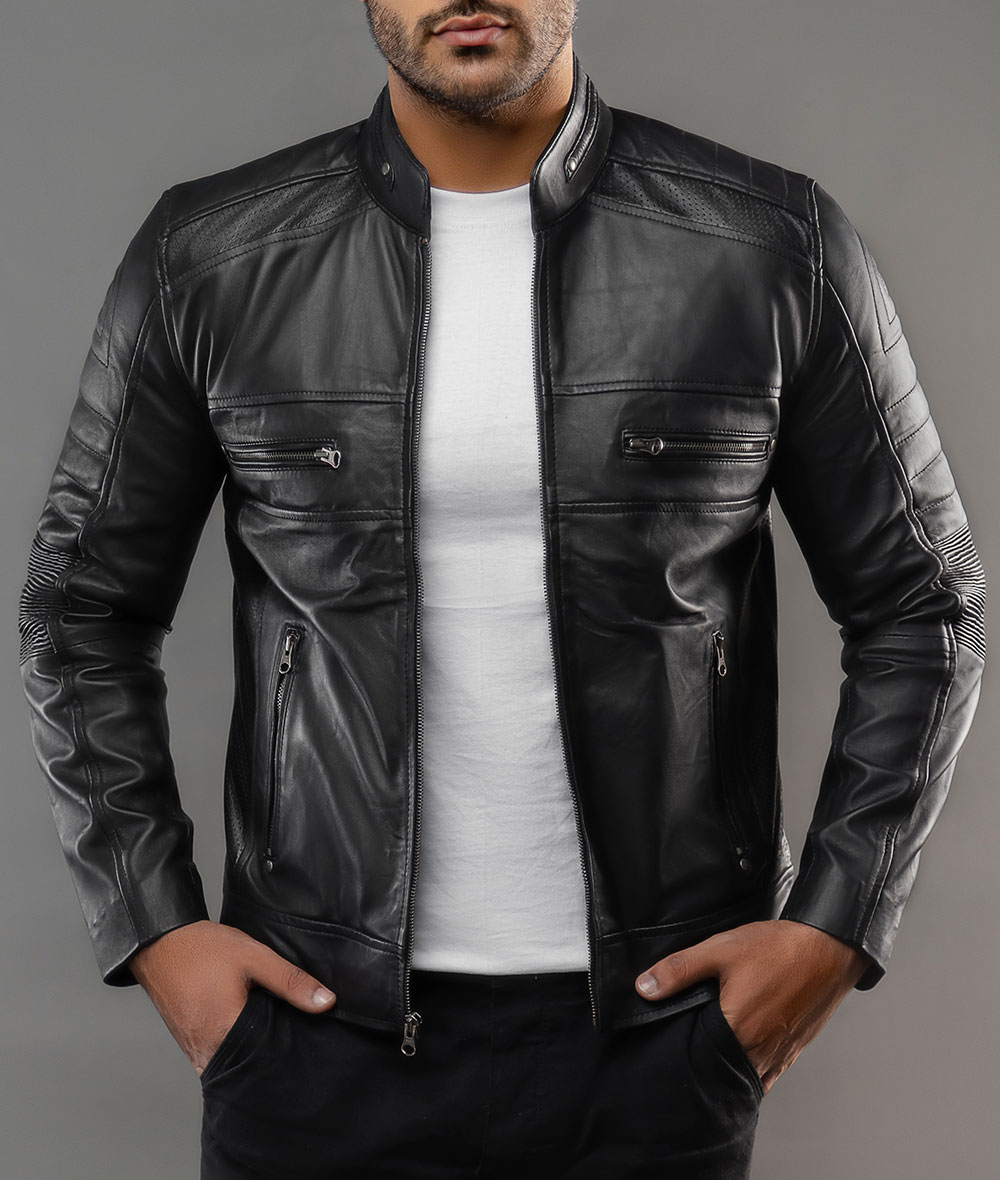 Fjackets is an online fashion boutique that manufactures and sells premium jackets made from original animal skin. This rapidly growing brand offers a wide variety of options; from outfits modeled by A-list Hollywood actors, to jackets that radiate strong impressions of the great American outdoors. Considering engaging with this brand? It's a smart idea to do a little due diligence. Find out details about this brand and get the complete lowdown on some of their headline products in this Fjackets review.
We've done our research in the best way possible; by directly interacting with the brand and finding out the experiences and opinions of other customers.
About Fjackets
Although we found information about the exact identity of Fjackets' founders hard to come by, we do know that the brand was established in 2013. And like most brands that have gone on to make a success of themselves over the decades, Fjackets' beginnings were decidedly humble.
Fjackets began as the brainchild of a couple of self-described rookies with a keen passion for leather products. They didn't have much by way of a plan, and their business credentials were not exactly stellar. They decided to start by selling just jackets online, and when they managed to sell their first pair in the first week, they decided to take the venture a bit more seriously. It probably also helped that the celebrity fashion trend was in full swing that season.
The company's creative direction took a major turn down the line when its founders got their hands on their first sample of premium leather. On examining the sample, they found out that there were several types of leather, each unique in its own right and versatile enough to be used for different applications. The realization that real leather jackets are more durable and ultimately more stylish and elegant than artificial ones was enough to convince Fjackets' founders to make the switch.
These days, the company only produces their jackets with real skins from cattle raised by local farmers for food. In addition to providing quality products, Fjackets looks to create a sense of community in their customers by guaranteeing excellent customer service. Read the rest of the Fjackets review to find out more about the products.
Pros
Jackets from the company are made from the finest, genuine raw materials.
Fjackets' products are designed to be unique and trendy, and to reflect the personality of their wearers
Made with durable materials, pieces from Fjackets usually last very long.
Jackets from this brand boast an enticing blend of quality and affordability.
Fjackets offer a wide variety of jackets; you don't have to look too hard or too long to find the perfect one for you.
The company has a customer-focused style that endears them to their customers.
The company's eco-sustainable fashion and business style is a good model.
Fjackets have a blog that regularly provides fashion tips and advice to their customers.
Cons
The company operates solely online, which can be a bit of a hindrance
Some of the price tags attached to their outfits are a bit out of reach for quite a few customers
Fjackets Products Review
Thanks to Fjackets' comfortably priced offerings, people who want to recreate the looks of characters in their favorite movies can do so without leaving a hole in their pockets. And with plenty of stunning options for both men and women, there's something for everyone on the brand.
Here, we'll take a detailed look at some of the brand's most popular designs, to give you an impression of the company and its products.
The Celeste: Women's Bomber Jacket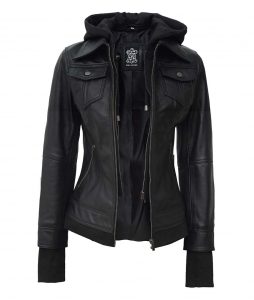 Designed for practicality as well as style, this women's bomber jacket with a removable hood keeps out the cold and looks absolutely fabulous on wearers while at it. Given that the two above qualities do not usually occur in the same vicinity, we find this jacket immediately remarkable.
And judging by the bulk of positive reviews of this women's bomber jacket on the various platforms we checked, the vast majority of people who purchased it think so too. Its price tag is undeniably attractive, as is the jacket itself, in its toned-down, elegant way. On this point, the casually chic aesthetic of this women's bomber jacket makes it fit for normal, everyday wear. This means that it'll look the part on an evening hang out with friends, or even a relaxed date with a romantic interest.
Made of genuine lambskin leather, it's obviously been built to last for the long haul. Viscose linings (for a more streamlined look), as well as five pockets (one hidden on the inside), add character to it, and drawstrings on its removable hood provide you with a number of styling options.
Here's a point to note: quite a few customers complained that their jacket was a tight fit, and it appears that mostly curvy women were affected. So, if you're considering getting this jacket, and you're on the curvy side, consider going a size up when making your order.
That said, this jacket makes a pretty presentable package, all things considered. And the best part is, complimentary free shipping is included with the package.
The Vincént: Distressed Motorcycle Leather Jacket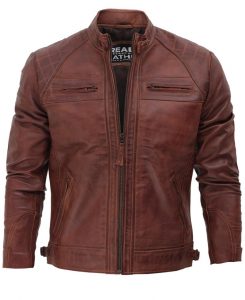 Here's another jacket from Fjackets about which there's hardly any negative word. This smart fitting jacket sports a modern cut that makes it a natural fit in several different settings. Indeed, versatility is one of the strong points of this distressed leather jacket.
A lot of nice things can be (and have been) said about this jacket. To us, though, the most impressive thing about it is how it manages to remain relatively affordable, despite its premium, high-grade makeup. It's made with premium quality lambskin leather, shaped into an ultra-breathable material that gives off a look and feel of pure quality. It's often hard to find the balance between price and quality, but this jacket manages to tread that difficult road pretty well.
Having said all of that, this jacket does underwhelm a little. Its manufacturers are marketing it as an all-weather jacket, but that's a bit of an oversell. For all its qualities, this jacket will struggle to keep you warm in really cold weather, unless you pad it with thick material.
If extreme cold is not something you have to deal with, or face often, this jacket, with its wax finishing and quilted shoulder padding, is perfect for almost all applications. Four external pockets (with aesthetically pleasing zippers) are handy options to have, while two internal pockets ensure that your small items remain secure. Made for men who want to look stylish and confident at all times.
Cathy Grey Suede Leather Asymmetrical Biker Jacket for Women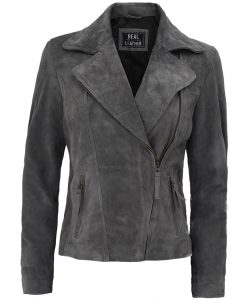 With over 25,000 pieces sold so far, and more than 12000 5 star reviews, it's fair to say that this jacket is immensely popular. We checked it out ourselves, and we can see why.
Unlike the first two jackets, we reviewed above that were made predominantly of leather, this one is made of high-quality suede and lined with viscose. And as you might expect, this jacket is exceptionally smooth and soft. Even better, it doesn't make you feel like a pretzel on warm days, which suede materials have a nasty habit of doing.
This weathered suede jacket sports a grey color that gives it a look of timeless elegance. It's designed to be comfortable. It looks it too, complete with asymmetric zip closure, wide lapel front, and a collection of inner and outer pockets making it perfect for lounging around at home on those lazy days.
If you're considering buying this jacket, you should know that the material stretches just a little bit. So, if you're looking for a tailored fit, or you're between sizes at the moment, it may be best to size down. One thing we shouldn't forget to say about this jacket: it's very versatile. You'll look great in it at home, or you may dress it up a bit and absolutely dazzle on more fancy outings.
Thomas Shelby Peaky Blinders Coat – Wool Overcoat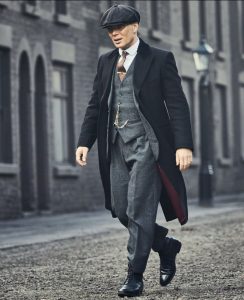 There's something so timelessly elegant about wool overcoats. And with the way Thomas Shelby wore them so commandingly in Peaky Blinders, they're experiencing something of a renaissance these days, even though they've never completely gone out of style.
Whether you're a big fan of the popular show, or you're simply a big guy looking for something that offers a super comfortable fit, you can hardly go wrong with this coat. It's made with premium quality wool fabric, with inside viscose linings for enhanced comfort and breathability. The coat's lapels drop dramatically, adding an element of character and intrigue to it.
One thing we particularly liked about this overcoat is that it is as practical as it is fashionable. It has lots of pockets, meaning that we were able to keep our hands free all the time. However, if you've been working out, or you've got naturally broad shoulders, you may have to size up when making a purchase order for this coat. Guys with broad shoulders regularly complain that this coat does not stretch out optimally at the shoulder area. This consequently makes them unable to gesture appropriately while wearing the overcoat.
Does this overcoat provide sufficient protection against the cold? The short answer is yes. It definitely can keep out the cold. It's made with 100% breathable wool material.  Moreover, it'll also put in a shift to keep you relatively cool on extremely warm days.
Adamsville Mens Suede Brown Leather Bomber Jacket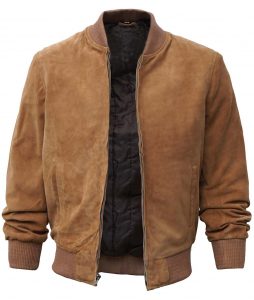 For many people, it's love at first sight of this dashing suede leather bomber jacket. Offering excellent quality, an aesthetically appealing look, and an affordable price tag.  There's really not much to dislike about this jacket.
If there is, it would be the fact that it may struggle to insulate you against really cold weather. Or the fact that you may need to size up when making your purchase, as the jacket will invariably prove to be too small if you use your usual measurements.
However, those are minor quibbles that pale into near insignificance when you consider the benefits of this jacket. The first thing that may strike you about this jacket when you look at it for the first time is how well-made it appears to be. Everything, including the zippers, appear built to last, which is great. Considering the fact that the jacket is not as outrageously expensive as others with the same qualities.
While a lot of positive reviewers raved enthusiastically about the quality and beauty of the jacket, we also found quite a few that praised Fjackets' excellent customer service and the jacket's speedy delivery. All things considered, this jacket provides excellent value for money.
Fjackets Reviews From Customers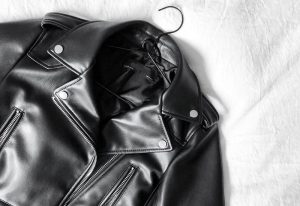 While writing this Fjackets review, we sourced customers' testimonials across several platforms. Some of these are Amazon, Trustpilot, and the company's website. It's important to provide a balanced overview of what people think about the brand and its products. From our findings, we confirmed that both have generally positive reviews, if we're to borrow that phrase from Rotten Tomatoes.
Most customers praised the quality, style, and affordability of products from this brand. One customer surmised that his purchase was well worth the price. In their words:
"This is the first time I'm posting a review. However, this suit deserves one. I'm 5'10" and weigh 191 lbs. The 42 fits me like a glove. I would consider it as a slim fit because it gives me that V-taper look. I've been looking for ready-to-wear suits at the store for a few months, and this one looks better than what I found there."
Popular Alternatives to FJackets
Further customer reviews
Purchasing stuff from online stores is like opening your present like a child on Christmas morning. You never know what to expect. However, this reviewer decided to take the plunge and hasn't regretted it since. Here's what they had to say:
"I'm always skeptical about purchasing something online, especially clothing items. Would rather try it in person, but looking at the reviews I decided to give it a shot and I'm very satisfied with this stuff. FJackets is legit, the reviews were authentic. I was overthinking for no reason. I'm looking to buy a Negan jacket because it looks badass."
From there, we headed to Trustpilot, to check out how customers feel about the company's customer service. We found out that Fjackets holds an impressive 4.8 out of 5 stars rating. As you might expect, there were loads of positive comments, praising the brand's excellent customer service delivery. Nevertheless, there was this one negative comment that appeared to be the outlier.
"Purchased suit online, took a month to arrive. Had already purchased another one in that time, thinking it had been lost in transit. Customer service poor, had to pay out of my own pocket to return it. Finally got a refund 2months down the line from when I ordered the suit. Would never use again."
Sign Up For Fjackets
Fjackets does not currently offer any signup option. However, you can get in touch with the company by filling out a form on their website. Simply add your name and email address and a representative from the company will reach out to you.
Where To Buy Fjackets
Fjackets is a fully online-based retail store. The brand doesn't have any physical office or store anywhere. Here's how you can buy leather jackets. You'll need to make your purchase from their website and fill out your payment. Then just add shipping details and the product will be delivered to you.
Fjackets Shipping and Return Policy
When you purchase an item online from Fjackets, you can generally expect your order to be delivered to you between 3 to 8 working days. The products are shipped and delivered to customers via UPS, DHL, FedEx, and USPS. The company sends out tracking details to customers once their product is sent out of the warehouse. The tracking details are usually sent via email and SMS.
To return a defective product, customers need to ensure that it is unworn and all its tags are in place.  Customers can return a product up to 30 days after the product was delivered to them. They're entitled to a refund or exchange, provided that the return is approved by the company's return processing team.
Fjackets Promotions and Discounts
On landing at the Fjackets page, you'll be offered an Fjackets coupon offering a $20 dollar discount at checkout. There are also several promotional coupons on the site, leading to discounts of up to 67%, including free shipping.
The brand also organizes periodic giveaways. You'll need to provide your email address to be eligible. You may boost your chances of winning the prize by liking the brand's Facebook page and following them on Instagram.
Fjackets Customer Service
In order to maintain their high levels of customer satisfaction, Fjackets customer service lines are always open. You can get in touch with them via email at [email protected], or give them a call on (885) 895 0858. They also have a couple of head addresses listed on their website, in case you prefer physical channels.
Fjackets Review: Editor's Verdict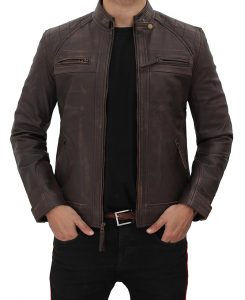 At the tail end of this Fjackets review, it's time to reveal my general impression of this company as a whole, and some of their products in particular. To reach a balanced, honest assessment, I purchased and used the products myself, then scoured hundreds of customer reviews to gauge people's opinions of the brand as well. I also read up about the brand, from the company's website, and several other sources.
At the end of the day, I'm left with the distinct impression that Fjackets is a quality brand that sells quality products at a price that's accessible to a wider audience. The brand scores top marks for the quality, design, and budget-friendly quality of its products. They also rank high in my estimation for their commitment to excellent customer service delivery.
Of course, the brand could improve in several areas. For one thing, I found the complaints about misplaced sizes too frequent to be a coincidence, and some customers complained that their products got to them in a damaged state. However, these complaints were few and far between, and, in my estimation, are not deal-breakers.
Still on the hunt for quality clothing brands? Have a read at our reviews of Mr Porter, Rhone, For Days and Alton Lane.
Fjackets FAQs
Is Fjackets legit?
Our experience, plus the reviews of hundreds of customers who have had their orders delivered to them without any incidence leads us to believe that Fjackets is indeed legit. Just to be sure, we checked with Scam Advisor, which also confirmed its realness.
Are Fjackets sizes true to the size chart?
Yes. Fjackets ensure that their jacket measurements correspond with numbers on the size chart.
Does Fjackets make customized sizes?
The company only offers this option for suits
Where are Fjackets made?
Leather jackets produced by this brand are made in the United States.