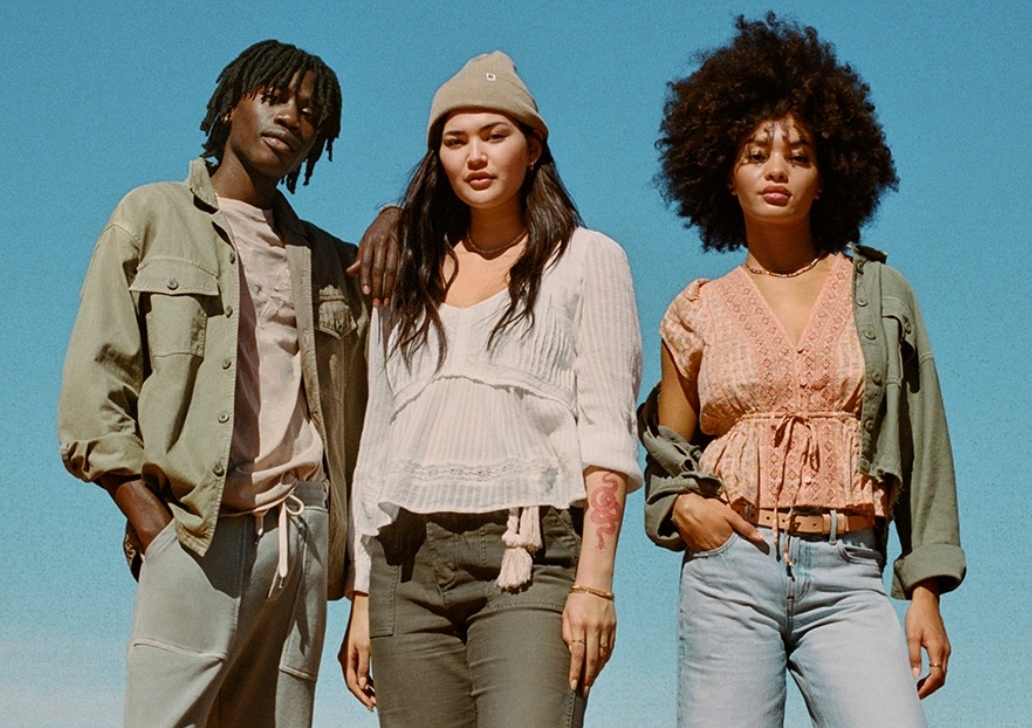 Headquartered in SouthSide Works in Pittsburgh, PA, American Eagle is a lifestyle, clothing, and accessories retailer. While this American jeans and apparel brand targets female and male high school university students, older adults wear the brand, too. We will look at American Eagle reviews to see what customers think about this brand.
American Eagle Outfitters has been in operation for more than four decades, and it's best known for offering its personal care product, accessories, and on-trend clothing at affordable prices under Arie and American Eagle brands. To learn more about the jeans and apparel company to decide if it is right for you, keep reading.
About American Eagle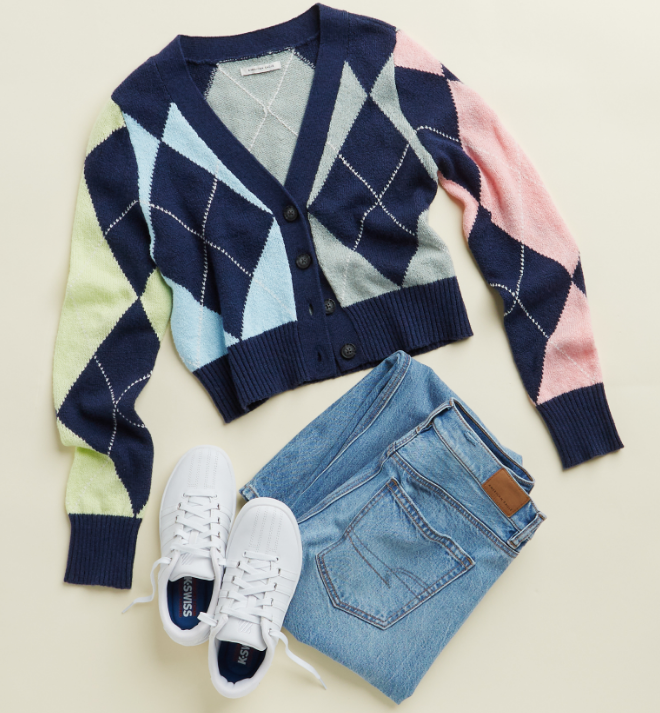 The beginning of American Eagle was with the Silverman family, who owned and ran Silverman's Menswear. By the mid-Seventies, two Silverman brothers run the family business, with Mark Silverman serving as a chief operating officer and executive vice-president. Jerry Silverman was the chief executive officer and president.
The Silverman brothers knew they had to diversify their product offerings to continue growing the company. In 1977, they launched American Eagle Outfitters, positioning the brand as proprietor of brand-name footwear, leisure apparel, and accessories for women and men, emphasizing merchandise ideal for outdoor sports, such as camping, mountain climbing, and hiking.
They set up stalls in shopping malls and established a catalog.
The chain grew throughout the Eighties, but the owners decided to focus on American Eagle Outfitters in 1989. As a result, they sold their other retail chains. At this time, American Eagle Outfitters had 137 stores in 36 states.
American Eagle Outfitters had opened 16 new stores by 1991, and Schottensteins purchased the share interests of the founding Silverman family. In 1994, the company had started trading on the Nasdaq Stock Market.
More about AE
The cash infusion from the stock launch allowed them to open over 90 new stores the following year. In 1995 and '96, several new executives joined AOE, which resulted in a change in the target demographic.
American Eagle opened its first store in Canada in 2000. By 2016, the company was operating 949 AEO brand stores, 67 side-by-side Aerie stores, and 97 stand-alone stores in street locations, lifestyle centers, and shopping malls in the UK, China, Hong Kong, Mexico, Canada, the United States, and internationally.
The company had over 20 franchised stores run by franchise partners in ten countries.
On 27 July 2020, AOE revealed it's selling a new fitness wear collection known as Offline by Aerie, targeting people who want apparel they can use for relaxing and workouts. The company currently operates over 1,000 stores in Hongkong, the United States, Mexico, and Canada and ships to 81 countries in different parts of the world through its site.
You can also find Aerie and American Eagle merchandise at over 200 locations internationally operated by licensees in 25 nations.
Pros
Offers high-quality clothes and accessories at an affordable price
Ships internationally
Responsive customer support
Fast deliveries
Offers live chat support
Well-designed and easy to use website
Cons
Customers are responsible for paying the shipping fee when they return items
International orders take a long period to reach their destination
Some clothes are not available in all sizes
They do not accept cash
American Eagle Clothing Review
The brand we're discussing today, American Eagle has a diverse collection of clothing, including jeans, shirts, hoodies, shirts, and dresses in various styles and sizes to suit your tastes and preferences.
American Eagle Jeans Review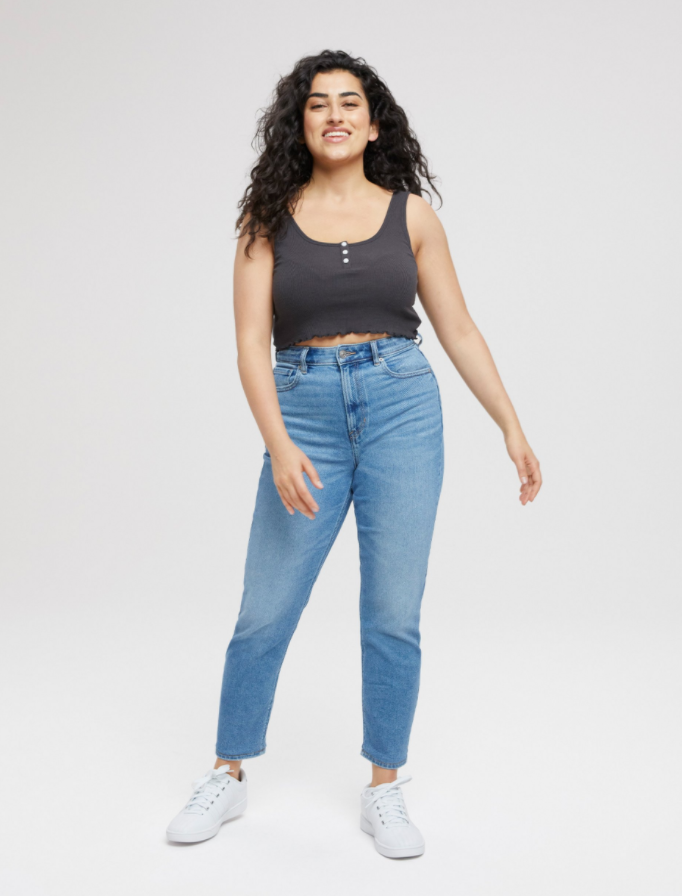 The popularity of wearing a great pair of jeans has increased over the years as they allow you to be yourself. This company has a great collection of American Eagle jeans that were a favorite among moms back in the Eighties and Nineties. These jeans are back with a bang, and they are more stylish than you might remember.
American Eagle mom jeans have a relaxed fit like the boyfriend jeans and sit high on your waist. They are loose around the thighs and go down to more of a tapered leg, meaning they do not look baggy.
Some of the jeans they offer have skimmed ankles, while others have a classic straight leg. Our American Eagle jeans review discovered that everyone will find a style that suits their taste, whether you prefer detailed embroidery or faded look designs.
They have faded black, light-to-medium blue resembling perfectly worn vintage jeans, and adventurous women can try acid-wash. You'll also find ripped, stretch, and stretch-ripped mom jeans.
American Eagle reviews show that women like these jeans because they eliminate issues such as waistband-gap-induced "plumber's crack, exposed underpants, and muffin top. With the wide range of fits available at American Eagle, finding comfortable jeans is a breeze. American Eagle jeans offer a great way to feel stylish while remaining comfortable.
Because they are made from tough fabric, these mom jeans are durable, meaning you can wear them for up to ten years. The price of these jeans ranges between $35.97 and $69.95.
American Eagle Dresses Review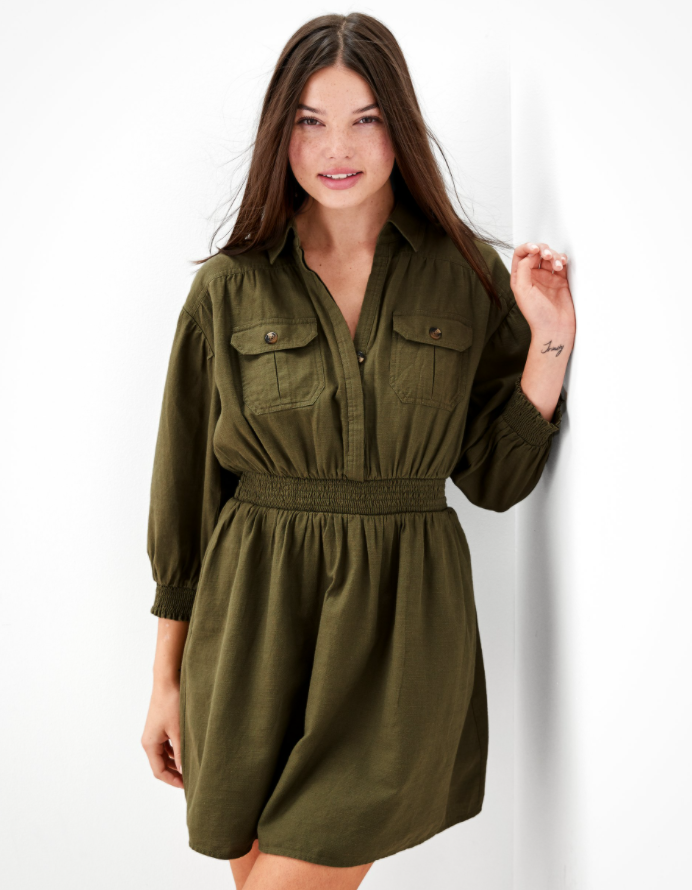 American Eagle has a wide variety of dresses in different designs and styles, and they go well with any shoe. Now, American Eagle dresses allow you to be elegant while showing your personality.
The dresses this brand offers make you look womanish, making people respect you due to your outfit. Most dresses are made from cotton or a mix of different materials, including rayon, linen, elastane, and lycra. Best of all, they enhance your health, as they normalize hormone balance.
Due to the comfort that these dresses offer, they make you feel relaxed when wearing them. In turn, this will give you internal and external beauty.
If you love babydoll dresses, American Eagle offers printed babydoll dresses in different colors and sizes. These dresses are perfect for those who want to hide their tummy before, during, and after pregnancy. They also emphasize your beautiful cleavage and legs, giving you a girlish but feminine look.
The brand also has mini dresses that come with an all-over floral print, cap sleeves, and a square neck. If you are a fan of midi-dresses because of their versatility and comfortability, American Eagle has different kinds of midi dresses that you can wear on multiple occasions.
Additionally, the brand offers 100% soft cotton dress shirts in different colors, and they go well with anything hue and a classic silhouette. You can also decide to let loose in their trapeze-style mini dress with long sleeves and a tie neck. The price range of American Eagle dresses is between $22.47 and $59.95.
American Eagle Shirts Review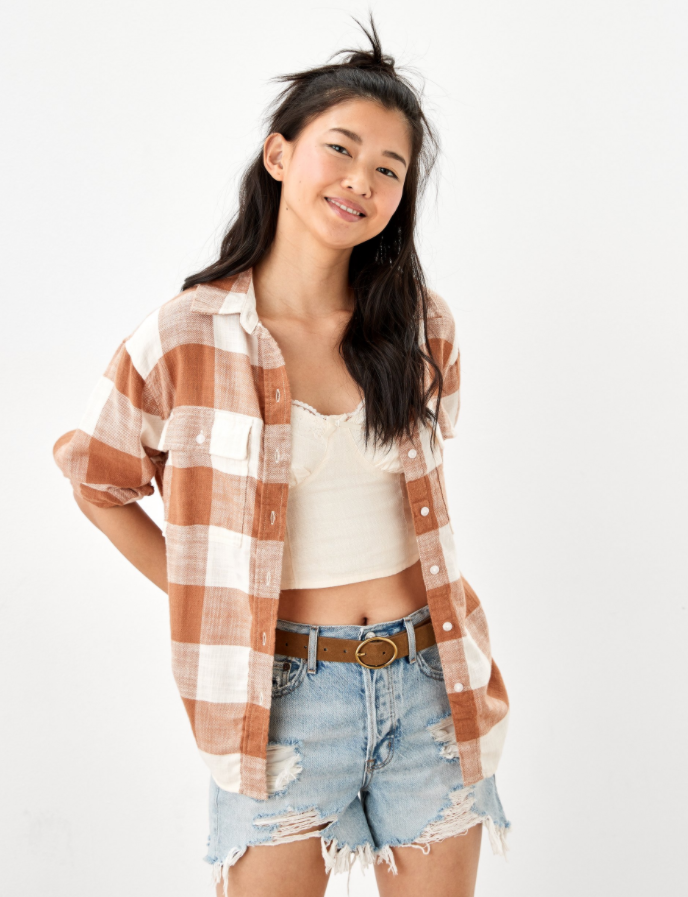 This brand offers a wide variety of shirts for women in different styles and patterns to suit your tastes and various occasions. Most American Eagle shirts are made from 100% cotton, making them durable, comfortable to wear, and weather-poof. The clothes are also breathable and can transmit moisture away from your body.
Because cotton is a natural absorbent, the shirts American Eagle offers do not show sweat and help you dry naturally. Some shirts are made of cotton and other high-quality materials like rayon, a super soft fabric that has a luscious fall and great absorbing qualities.
Their shirt collection includes a long-sleeve oversized corduroy shirt with a ridged texture. The surface of this shirt has tiny vertical grooves that add a unique feature to its look, and you can wear it anywhere and at any time.
They also have super soft flannel shirts in different designs, styles, and colors, including yellow, light brown, light blue, navy, and peach. The shirts are versatile, as they can fit well in different environments and are easy to wear.
The versatility of these timeless flannel shirts means you can build many outfits around them. Additionally, they are low maintenance and get a bit softer every time you wear and wash them.
Moreover, American Eagle offers cropped military Shackets available in khaki and olive. A Shacket is a crossover between a jacket and a shirt, and it is a perfect fashion item for a diversity of outfits. The price of shirts ranges from $26.97 to $59.95.
American Eagle Shorts Review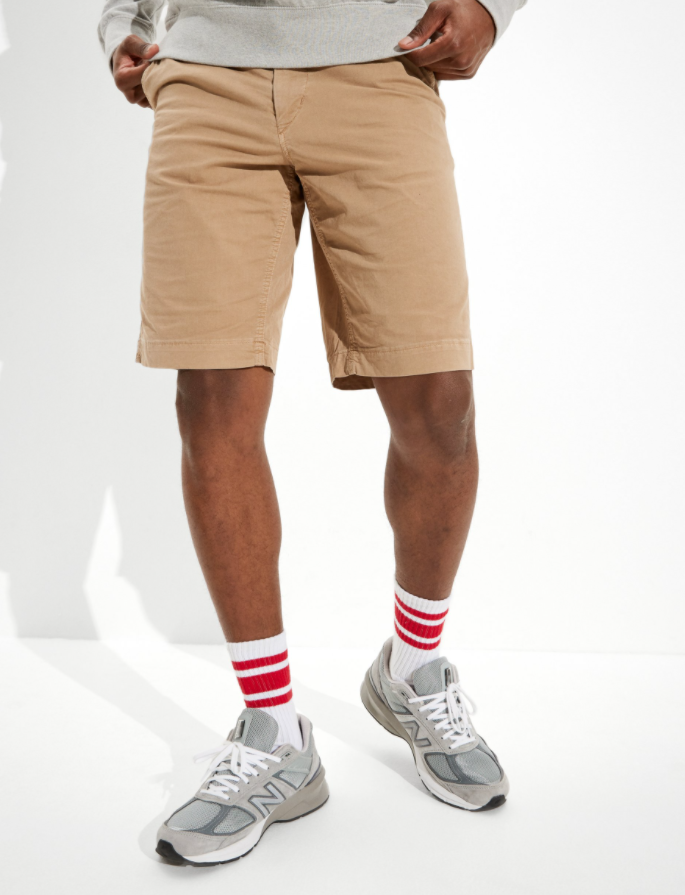 Shorts are popular apparel for both women and men, making them a perfect option for those who want to revamp their wardrobe. American Eagle offers shorts that will keep you comfortable and cool during the hot days while staying stylish.
The collection of American Eagle shorts includes different types of denim shorts, such as the 90s boyfriend, mom, curvy-high waisted, ripped, midi, and patched shorts. The company offers denim shorts in various colors, including light blue, white, black, dark granite, and berry.
Because these denim shorts are hypoallergenic, they are unlikely to trigger skin allergies. They also offer a classic appearance and are soft and comfortable to wear.
Our American Eagle shorts review also found that this brand offers running shorts designed to facilitate free movement and comfort during exercise. They come with an inner lining acting as underwear, meaning you do not need to wear separate underwear. Also, these shorts are less irritating to sensitive skin, and they are made from breathable fabric to allow air to flow and decrease sweating.
Ideal for hitting the gym and flexing those muscles, American Eagle has a variety of biking shorts made from moisture-wicking technical fabric. As such, they pull moisture from your skin and prevent rashes and chafing while keeping you cool.
If you are looking for shorts that are also good for our planet, this company has high-waisted and track sweater shorts that are super soft. Other shorts available on their site include cargo shorts, khaki shorts, and boardwalk shorts. The price range of shorts ranges from $13.98 to $59.95.
American Eagle Hoodies Review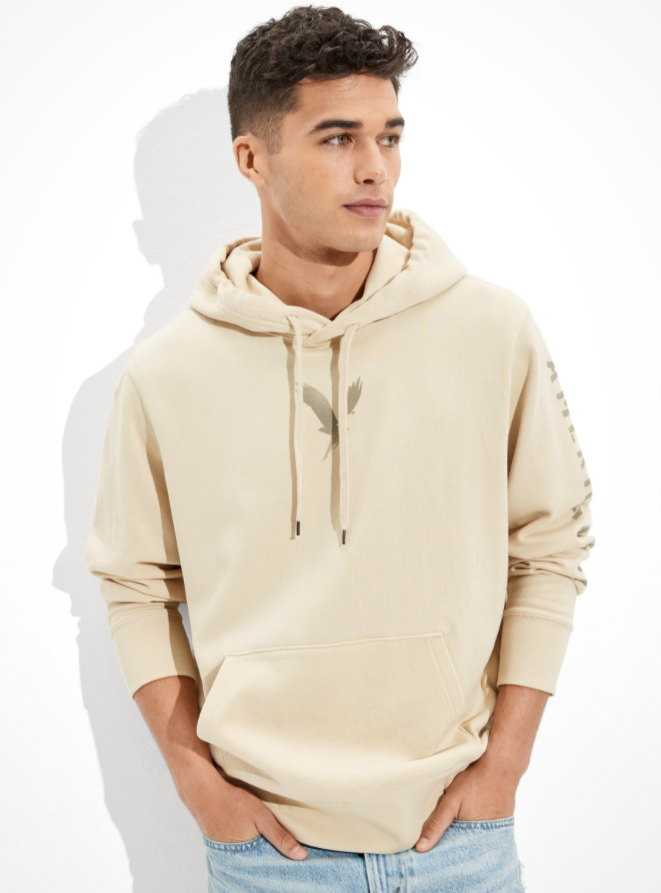 AE offers a variety of hoodies for both men and women that can amp up your style. Whether you prefer zip-up, pullover, athletic, or flannel button-up hoodies, this American Eagle has got you covered.
American Eagle hoodies are suitable for any occasion, as you can wear them on a cool summer night or during the winter months. Their versatility means you can wear them with anything because they go with khakis and jeans, and you can wear them with different shoes.
These hoodies are suitable for people who like staying active, including camping, hiking, and going for morning jog daily. They are also ideal for people who travel a lot, and you can also keep them close in case the weather changes abruptly because they provide instant warmth.
American Eagle reviews show that people like their hoodies because they are stylish, soft, light, and warm, making them comfortable to wear as they make you feel like you are wrapped in a blanket. Each hoodie comes with drawstrings at the hood and neck area, ensuring it fits you and you're comfortable.
These drawstrings are also a fun feature, as they add to the design printed on some hoodies that AE offers, allowing you to enjoy them even more. Most hoodies come with or without pockets to suit your preferences and tastes. If you like hoodies with pockets, American Eagle has hoodies with a varying number of pockets.
Some hoodies feature two simple pockets close to the bottom of the jacket that you can use to stick your hands when they get cold. The prices of hoodies range between $15.99 and $59.95.
American Eagle Reviews from Customers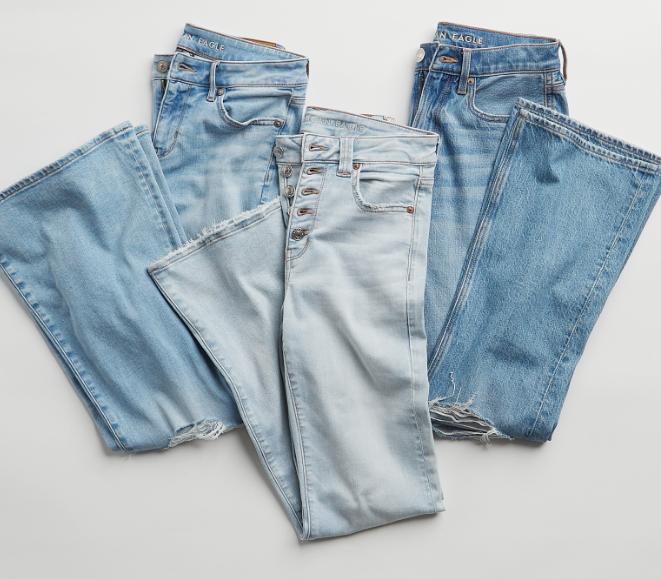 Our experts checked American Eagle reviews from customers who have purchased clothes from their online store. Most people love how they offer speedy delivery services to domestic customers.
Other customers praised this company for keeping them updated at every stage, and they delivered the exact date they promised. A high percentage of customers commended American Eagle customer service, stating the support team is courteous and ready to help if you have an issue with your order.
There were a few international customers on TrustPilot who left negative feedback. They complained that they had a frustrating experience when they tried to return items because it took a long time. But the overall experience of customers was positive.
Sign Up for American Eagle
To enjoy Real Rewards, you need to sign up for American Eagle. You only need to provide your basic information to get started. These include your phone number, name, zip code, date of birth, and email address. Be sure to accept Real Rewards terms and conditions.
Once you have registered your American Eagle account, you will enjoy 2x points on jeans, $5 rewards, birthday surprises, Aerie Days bonus offers, and much more. You can also manage your newly created account online, track orders anytime you want, and enjoy fast checkouts.
Where to Buy American Eagle
You can buy American Eagle clothes or accessories on their site ae.com. The company also has more than 1,000 brick-and-mortar stores in Mexico, the United States, Canada, and Hong Kong. You can use the Store Locator on their website to find a store near your area.
American Eagle Shipping and Return Policy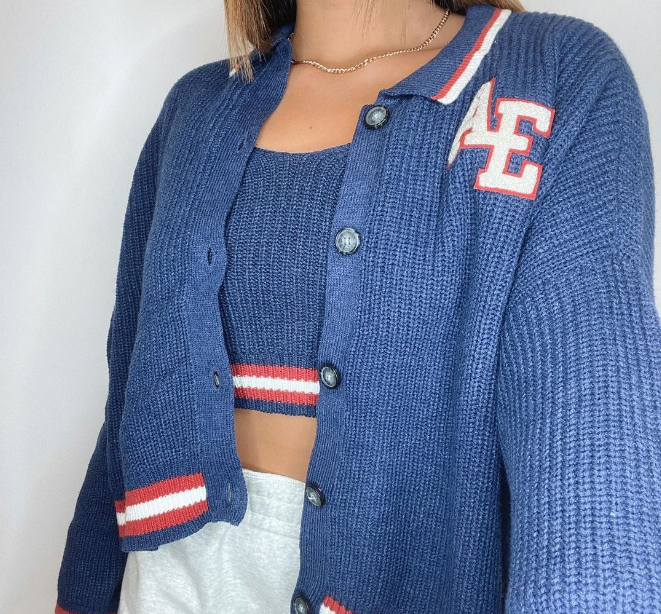 Shipping
American Eagle ships internationally and offers free standard shipping for US customers who order clothes or accessories worth $75 or more. If you order items less than $75, you'll need to pay $7 for standard shipping.
AE might send your order in more than one shipment if necessary, but you will only pay shipping charges for the first package they will ship. That means there are no extra shipping charges for any additional package on a single order.
Standard shipping takes between 3 and 7 days since the company takes precautions in its distribution centers. They only ship overnight Shipping and 2nd-day delivery orders to street addresses in the Lower 48.
Currently, they only offer same-day delivery to customers located within a radius of 10 miles of participating stores. Keep in mind that you cannot cancel your order after placing it. They also offer free two-day by ShopRunner to ShopRunner customers who have made online purchases of at least $50, and it follows the 2nd Day Shipping policy.
Return Policy
American Eagle's return policy allows you to return items if you are not satisfied with them. The company will refund the way you made the original purchase provided they are in the same condition you received them. They will give you store credit or exchange the items if you do not have proof of purchase.
You can buy an item on their site and return it to a nearby American Eagle store. They also offer refunds on clearance or sale items. Customers can return Tailgate or Aerie to American Eagle or vice versa, and there is no time limit on returns.
American Eagle Promotions & Discounts
AE offers the Real Rewards program that allows you to get points that you'll use as discount codes at Aerie and American Eagle. You will also access $5 American Eagle coupons and other coupon codes. By qualifying for Level 1, 2, and 3, you will earn more rewards as you level up.
American Eagle Customer Service
Customer service is crucial to any because it retains customers. Our reviewers checked American Eagle customer service and found it outstanding.
The support team is courteous, and the company offers multiple contact methods. You can reach the customer support team via their phone number 1-888-232-4535. Alternatively, you can use the contact form on their site to contact the support team or send an email at [email protected].
American Eagle Reviews: Editors' Verdict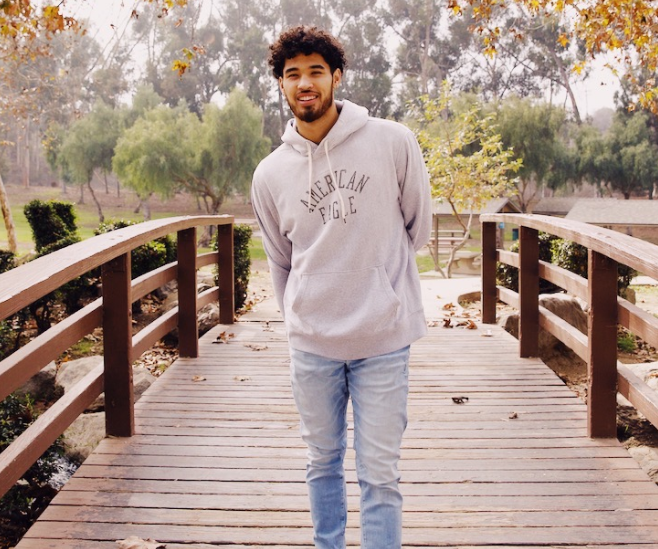 According to American Eagle reviews, customers commend their clothes and accessories because they are made from high-quality materials, making them comfortable to wear and durable.
Their clothes are also available at an affordable price and come in different styles and designs. That means there is something for everyone regardless of your tastes and preferences.
Additionally, the site is user-friendly, as it features a search function that can help you find your favorite clothes fast. Best of all, American Eagle takes the safety of their customers a priority as they safeguard your data and transactions using advanced SSL encryption technology.
If you are searching for more ways to step up your fashion game, feel free to check out some of the popular clothing brands such as BauBax, Sezane and Faithful the Brand.
American Eagle FAQ
Does American Eagle still take old jeans?
Yes, the company encourages their customers to bring their old jeans. They will then receive 20% off their purchase.
Do American Eagle points expire?
Your points do not expire as long as you keep an active account. The way to keep an active account is to buy items at least once in 375 days.
Why do I have negative points on American Eagle?
The only way to get negative points on American Eagle is when you have purchased items to get points and after you received a reward, you return the used items. This will get you negative points on your account.
Does American Eagle still do buy 5 jeans get one free?
Yes, American Eagle still has this offer. Do note that it is only available for jeans that are full price. Discounted items do not count.