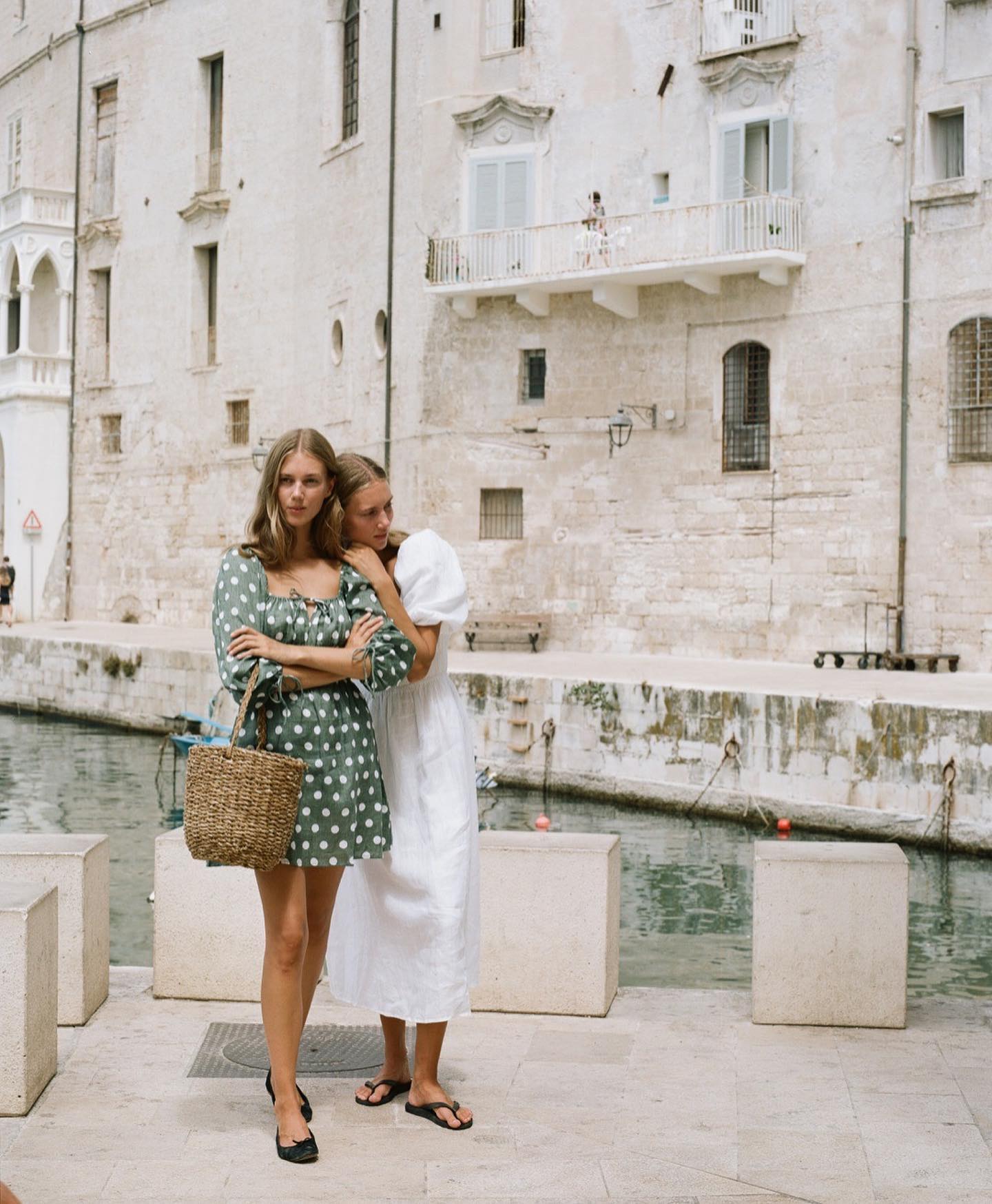 Inspired by vintage markets worldwide, Faithfull the Brand is an Indonesia-based, innovative brand that designs its clothes with the modern traveler in mind. Our Faithfull the Brand review will look at their best-selling easy-to-wear clothing that has taken the fashion industry by storm.
Known for its unique patterns, Faithfull the Brand creates affordable everyday clothing for chasing the sun. All their garments have been carefully designed and are handmade by local artisans using techniques like hand-dying and hand-printing.
To help you determine if Faithfull the Brand is worthwhile, we have put together this review to help you make an informed decision.
About Faithfull the Brand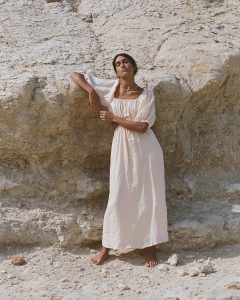 After discovering they both have a passion for fashion and traveling, Norwegian Them-Enger and Australian Sarah-Jane Abrahams's conversations developed into business plans. The duo met in Bali in 2012, where they launched Faithfull the Brand, and they chose this name for its warm, feminine appeal.
Them-Enger and Abrahams aimed to create a brand that caters to women who love to travel and still look stylish in the process. As a result, they launched Faithful the Brand in partnership with Bali manufacturers. The essence of Faithfull the Brand — pronounced in each collection they offer — is youthful and straightforward in design, and they got inspiration from vintage summer wardrobes of the past.
The co-founders decided to use the handmade method to empower local communities and resist cutting corners. Committed to sustainable and ethical practices, the two continue forging relationships beneficial to all parties involved based on authentic and genuine family values. They pride themselves on always ensuring acceptable working conditions.
Headquartered in Sydney, Australia, and Bali, Indonesia, Faithfull the Brand features a fashion fusion of the laid-back Aussie spirit and Scandinavian simplicity. The company carries a large selection of boho-style apparel, accessories, and swimwear, and they continually create pieces women will wear effortlessly, more than once, and within their price range.
Faithfull the Brand was featured in Harper's Bazaar, Vogue, Glamour, Stylist, Grazia, and InStyle Australia, and has 722K followers on Instagram and 13K on Facebook.
Pros
A great collection of the newest styles
Fast delivery
30-day return policy
Emphasizes sustainable practices
Ships internationally
Ethically and sustainably produced apparel
Cons
They do not offer 24/7 customer support service
You cannot exchange items
You only have 21 days to return a garment after the purchasing date
Some clothes are not available in all sizes
Faithfull the Brand Collection Review
The Brand offers a range of women's clothing and accessories in different designs, sizes, and colors to suit your needs.
Faithfull the Brand Midi Dress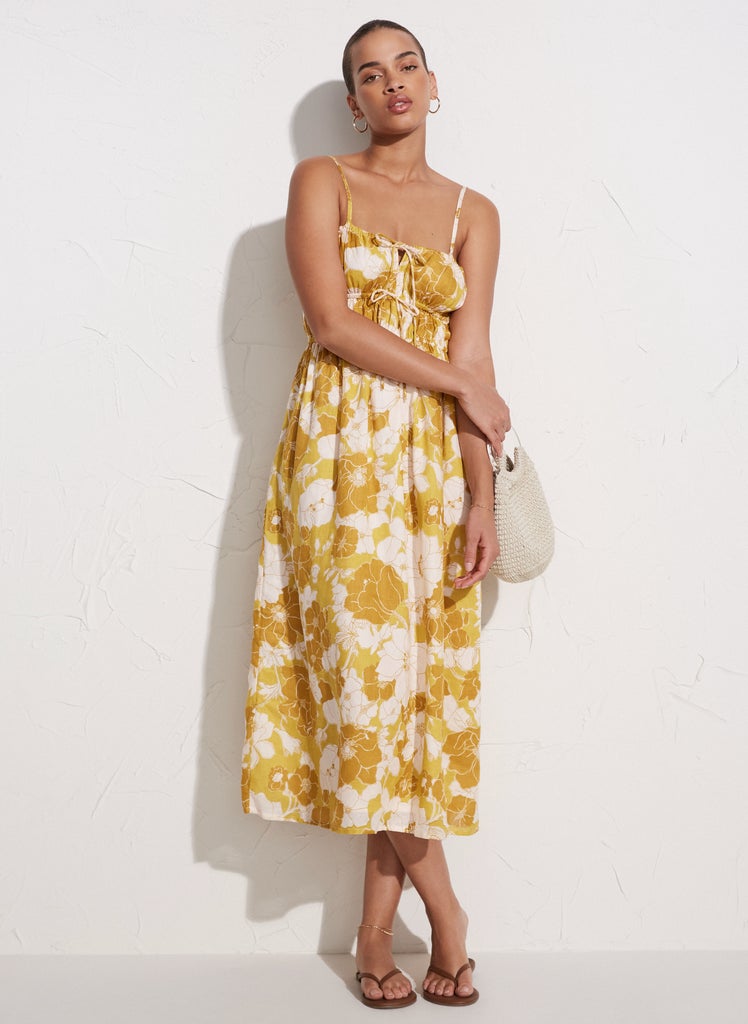 If you are looking for a new look, you can incorporate Faithfull the Brand midi dress collection into your wardrobe because they flow and drape beautifully, and they are suitable for all figures. The company has a wide variety of midi dresses that offer diverse looks and uses to suit your preferences and body type.
These dresses allow you to control the effects on your appearance, particularly how tall you look, and you can choose from solid-colored and beautifully patterned dresses. They have midi dresses with stunning floral prints and embellishments and solid-colored midi dresses that are adaptable and easy to wear in different ways, including plain chocolate, white, black, and olive green.
The midi dresses are available from size XS to XXL and offer you different ways to show off your neckline, but our Faithfull the Brand review found that some dresses do not have all sizes available. The pieces are made from high-quality materials, including rayon, cotton, cotton poplin, linen, crepe, and voile. The price of midi dresses ranges between $56.70 and $329 to serve the needs of shoppers with different budgets.
Regardless of the season, their midi dresses look cute to wear, as you can dress them down with a pair of sandals or dress them up with boots and a cardigan. If you are looking for comfort and something that can cover you during the cold months, this clothing company has a variety of long-sleeved midi dresses that look classy. The Faithfull the Brand dress collection also includes Bardot midi dresses, perfect for those looking for an off-the-shoulder dressy look.
Faithfull the Brand Jumpsuit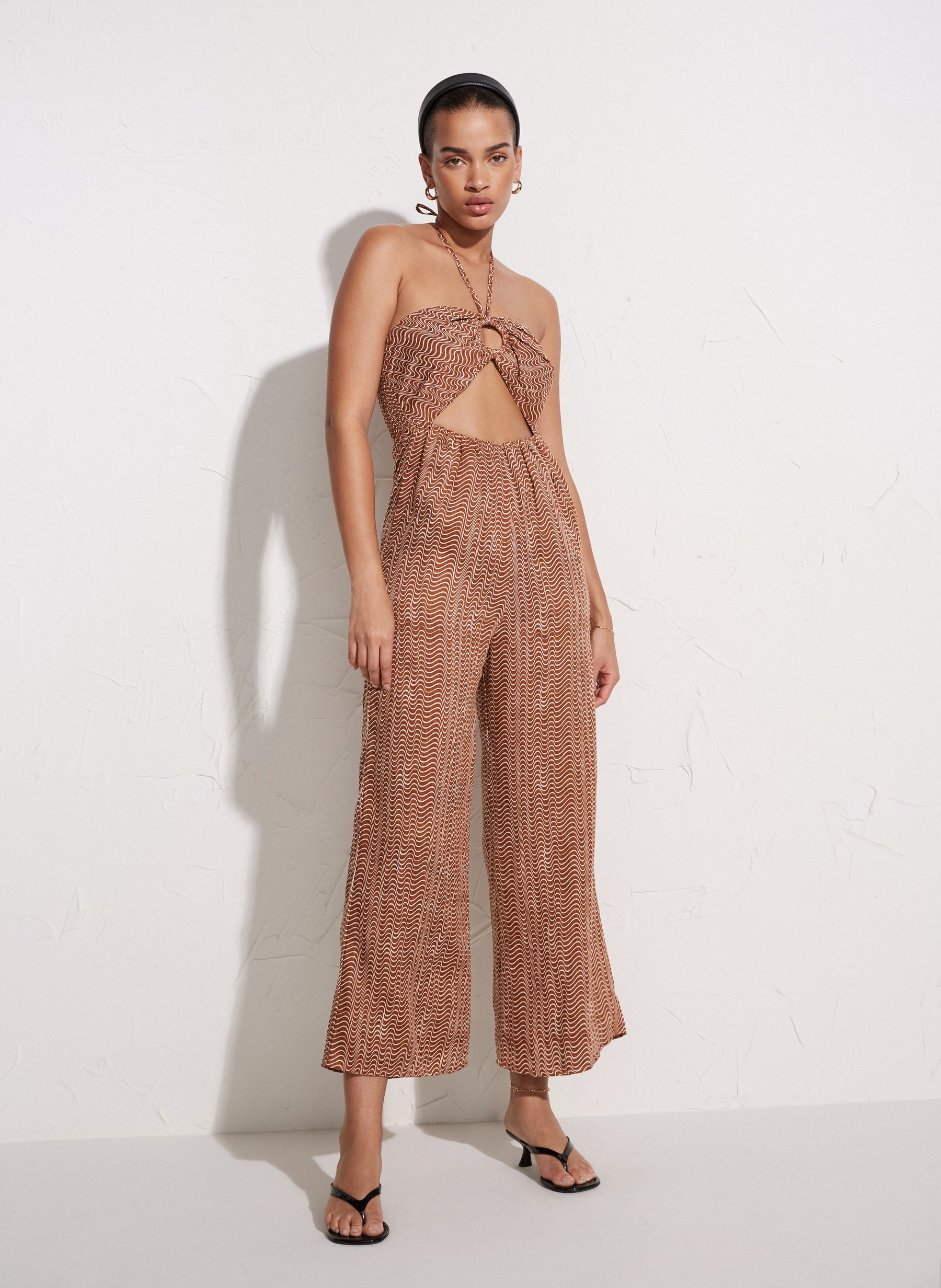 If you are a fan of jumpsuits, Faithfull the Brand offers a classic Malaika Jumpsuit Vadella Print Cocoa that is comfortable, fashionable and defines your waistline. Whether you're traveling, headed to a social event, or working all day, this jumpsuit will keep you feeling and looking great.
This Faithfull the Brand jumpsuit features a retro-inspired ring that details and flatters cutout through the bodice. It's easy to wear, and you don't have to worry about how you will mix and match bottoms and tops.
Our Faithfull the Brand review discovered that the jumpsuit this company offers is made from European Flax Linen, which provides superior breathability, keeping you cozy in the winter and cool in the summer. The garment feels supple and soft, and it softens even further every time you wash it — without losing its strength.
The jumpsuit features a bandeau halter neck, allowing women with athletic shoulders and small chests to show off their arms while proportioning them with their chest and neck. It also creates a balancing effect beneficial for those with an hourglass body structure, thereby helping to balance their shoulders with the width of their hips to give their bodies a more balanced look. Additionally, the jumpsuit features a center-back zip detail and an elasticated back and waist.
Malaika Jumpsuit Vadella Print Cocoa costs $329.00 and is available from size XS to XXL. If you are looking for XXXL, you can leave your email address, and they will notify you when it's available. They are also among the similar brands to Reformation.
Faithfull the Brand Swim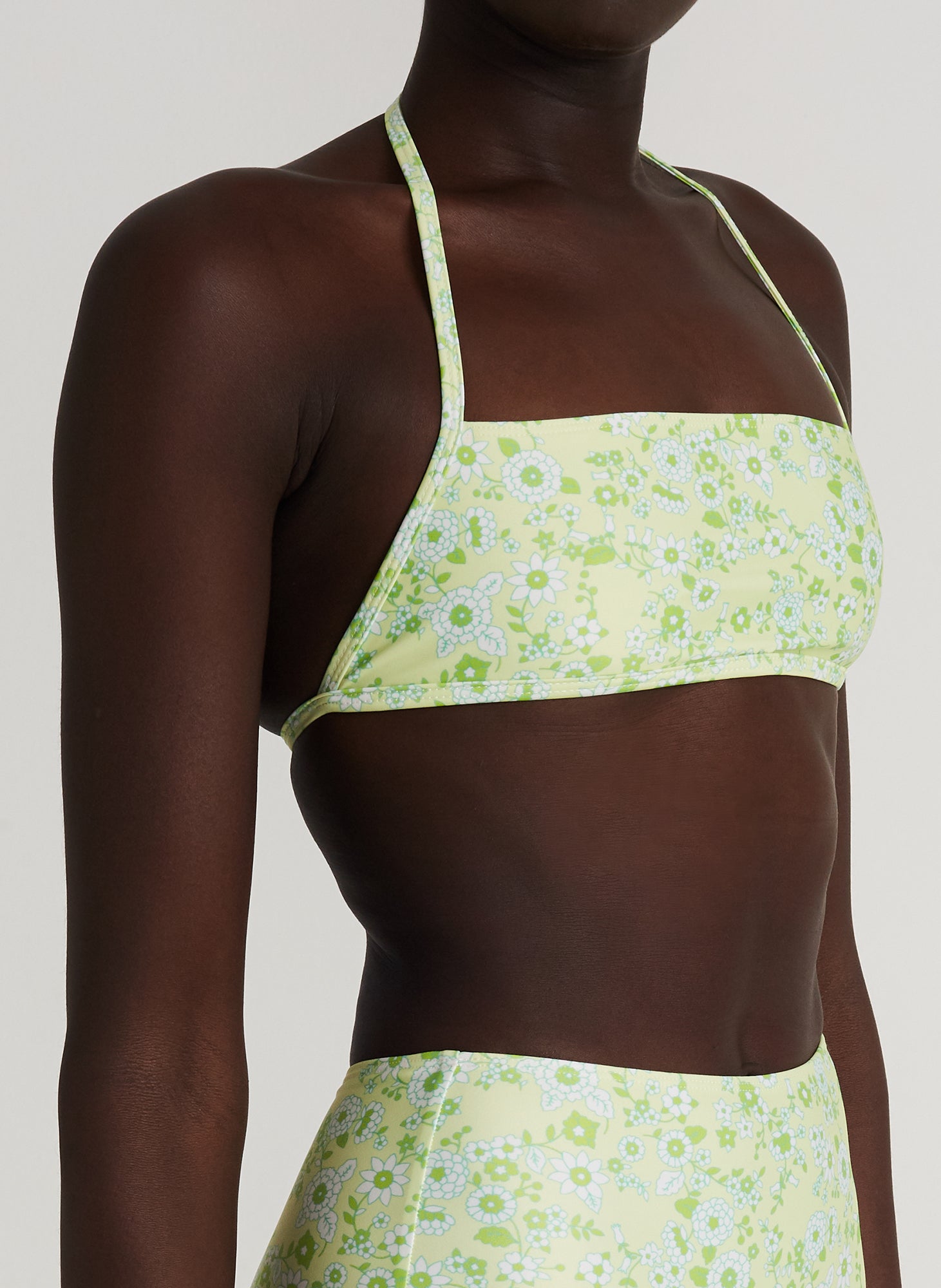 Our Faithfull the Brand swim review investigated the swimwear this company offers and found that they have a wide range of swim styles designed to enhance your shape and allow for easy movements when you're swimming. The price of bikinis starts at around $31 and goes up to $95.00.
The collection of Faithfull the Brand Bikini consists of various stylistic variations. If you have a small bust or pear-shaped body, they offer Bandeaukinis void of straps and elasticized to fit with your body.
You can cast a magical spell by wearing one of their string bikinis for your next swim. These bikinis come with strings to cling to the back and waistband, ideal for women who want to turn up the heat.
If you are not fond of revealing your waistline but still want to wear a bikini, Faithfull the Brand swim collection also has the Seventies-inspired high-waisted bikinis. The bikini bottom comes with a high waist, and it sits above the navel that covers the whole waistline.
If you are looking for one of the recent forms of bikini, Faithfull the Brand has medium coverage tankinis in different sizes. The tank top of these bikinis has straps at the shoulder, and they come with a matching bikini bottom.
Moreover, the bikinis come in different patterns, including floral prints, melody check print, and marigold stripe yellow print. Their swim collection is made from durable and comfortable swimwear fabrics, such as ECONYL regenerated nylon and a blend of nylon and spandex.
Faithfull the Brand Top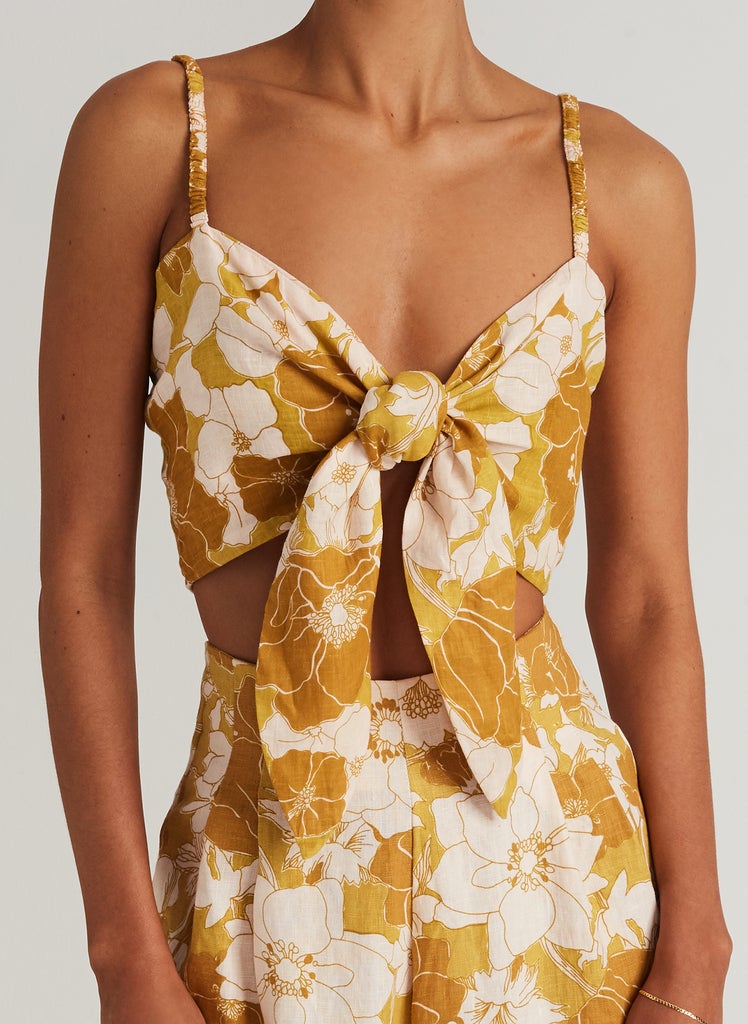 While you might be having your favorite skirt or pants that you can easily throw on several times a week, you need to have the right top in your wardrobe to look sassy. The Faithfull the Brand Top collection is suitable for different occasions, body types, shapes, and sizes. If you want to show off your beautiful belly, this clothing company has a range of crop tops that will make your daily styling a breeze.
If you want to be in the spotlight, you should add Faithfull the Brand cami tops to your wardrobe. They come in various designs with different prints and have round or square necks and strap shoulders. The bandeau halter top selection that this clothing company offers are ideal for women who have smaller busts, as they are extra flattering and give them a great fit.
The shirt pattern top is everyone's favorite because it looks good on all body types. Faithfull the Brand shirts collection consists of mid-length sleeves and full sleeve floral print and striped print shirts. The floral shirts are available in different patterns and colors.
The price of Faithfull the Brand tops starts at $109 to $189, and most of the shirts are made from linen, making them breathable, highly absorbent, and durable.
Faithfull the Brand Accessories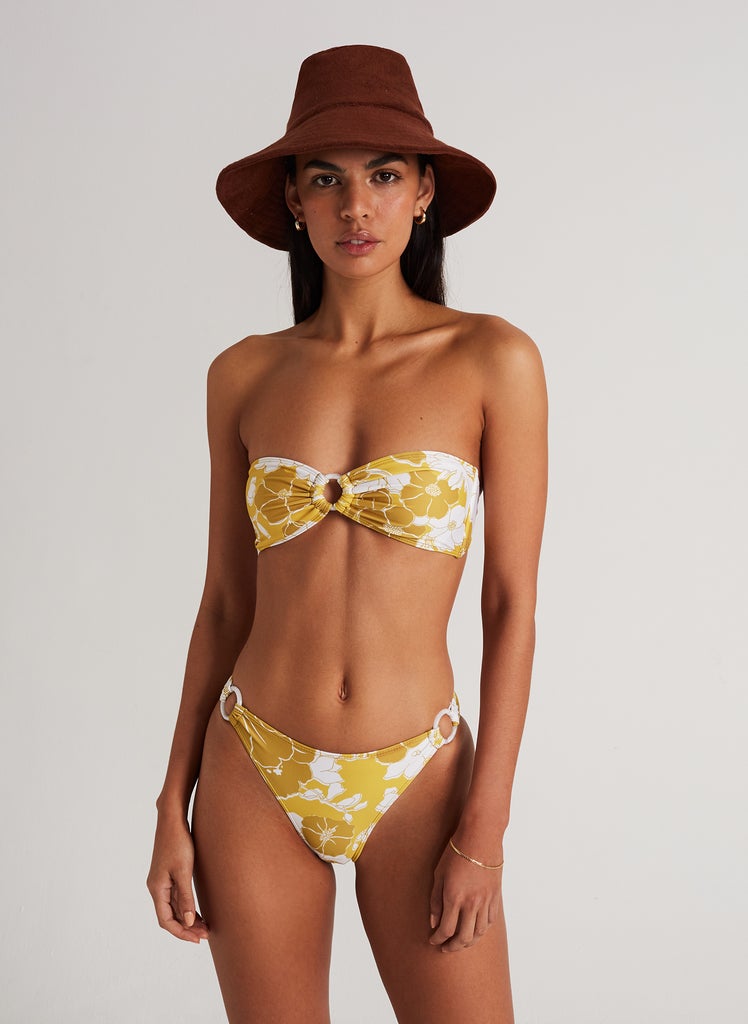 Faithfull the Brand accessory section is packed full of items that can complete your look and compliment your garment. These fashion accessories can also help you define your style, taste, and preferences.
Additionally, you can use their accessories to make a strong statement, as you can wear simple clothes but look like a million dollars. Faithfull the Brand offers a variety of bucket hats in various colors, patterns, and styles to meet your needs while staying on-trend.
Bucket hats cost anywhere from $39.50 to $79, and they are perfect for summer and winter and help you avoid skin diseases related to overexposure to UV rays, thereby helping you save money in the long term. They also have wide-brim sun hats to prevent sunburn due to exposure to the sun's rays, with the price range being from $35.60 to $79.
You can go on vacation or shopping and still look stylish with a tote bag from Faithfull the Brand. This online clothing store offers tote bags in one size but different designs, shapes, and materials, with the price ranging from $43.60 to $109.
With $60, you will get a roll-on perfume oil made from natural ingredients to keep your mind and body in balance, as it features pure substances present in raw materials like resins, seeds, roots, woods, stems, leaves, and flowers.
Lastly, the clothing brand offers swim cover-ups that you can use when you hit the pool or beach. Alternatively, you can wear them as a top with women's pants. The prices of beach cover-ups range between $44.50 and $49.50.
Faithfull the Brand Reviews from Customers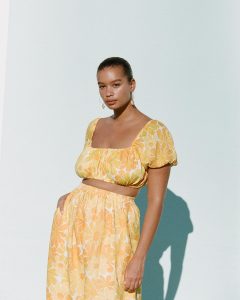 Our Faithfull the Brand review checked what customers think about this clothing company and the pieces they offer. Most of the online reviews are positive, with the majority of the customers stating the company is doing a great job.
Trustpilot, a reputable consumer review site, gave Faithfull the Brand an average score of 4.1 out of 7,515 reviews. Many customers love their responsive and efficient support team that works around the clock to solve any issues that may arise. They also praised the quality of the materials used on their pieces, saying they are comfortable to wear and built to be long-lasting.
Popular Alternatives to Faithfull the Brand
A significant number of customers commended the way Faithfull the Brand ensures prompt delivery of the items they order. However, a few customers left negative reviews, with some shoppers complaining that refunds took long. The customer support team always responds to negative feedback and offers a solution to ensure everyone has an exhilarating shopping experience when making their next purchase.
Sign Up for Faithfull the Brand
To get started with Faithfull the Brand, you need to head to their sign-up page and create an account. The registration process is a walk in the park, as the entire process will only take a few seconds. You will have to provide your first and last name, valid email address, and password. The site will send you an email with a link that you will use to activate your account.
Once you complete the sign-up procedure, you are free to start sifting through the items they offer and have a thrilling shopping experience, and you will receive 10% off the first order you make. You can also sign up for their newsletter if you want to get updates about discounts, sales, new arrivals, and coupon codes.
Where to Buy Faithfull the Brand
You'll find their entire collection on their website FaithfulltheBrand.com, and you can go to the nearest retailer, as many selected boutiques from different parts of the world sell their pieces, including America, Australia, and Europe. Be sure to check their Retailers page to find out about the nearby retailers.
Additionally, there are other places on the internet where you get Faithfull the Brand clothing and accessories. These include 24s.com, Zalando.com, Verishop.com, Theiconic.com, TheDriftOnline.com, ShopBop.com, SaksFifthAvenue.com, and GirlsWithGems.com.
Faithfull the Brand Shipping and Return Policy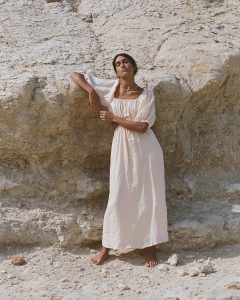 Shipping
Faithfull the Brand ships its pieces within the United States and internationally; however, they do not ship to Saudi Arabia, Ukraine, China, Russia, the Pacific, and some countries in Africa.
Domestic customers who spend at least $150 can enjoy free shipping and two more shipping options, and only ground shipping is available for customers outside the United States. The clothing label ships orders with AUS POST within one or two business days of the purchase date, and they deliver orders from 8 a.m. to 6 p.m. from Monday to Friday.
The clothing label offers free ground shipping for domestic customers on orders worth more than $150, and the delivery takes 3 to 8 business days and costs $15 for orders less than $150; it will take 3 to 5 days for the three-day select option, and it will cost you $20. When it comes to overnight shipping, it takes only one business day and costs $35.
Canadian customers will have to pay a $25-shipping fee, and the delivery time takes between 3 and 8 days. Customers from Europe need $35 as the shipping fee, while shoppers from the rest of the world have to pay $45.
Return Policy
Faithfull the Brand accepts returns and refunds within 21 days after making a purchase, and the item should be in its original condition, with its tag attached.
Any item purchased as a final sale is not eligible for a refund, exchange, or store credit unless it is faulty. Additionally, you cannot return gift cards, and you will be responsible for the shipping fee and handling charges if you want to return an item.
Faithfull the Brand Promotions & Discounts
If you have a Faithfull the Brand discount code, you can use it during checkout to save money while shopping for your favorite clothing or accessories. You will also get a 10% discount when you sign up with this clothing label.
Contact Faithfull the Brand
There are several contact methods that you can use to reach their support team if you have questions regarding the items they offer. For customer inquiries, you can drop them a line via [email protected]. If you have questions related to wholesale purchases, you can send an email to [email protected].
They also have a live chat that you can use to contact the support team from 9 a.m. to 4 p.m. AEST, Monday to Friday. Alternatively, you can reach the support team via their phone number at +62 (0) 817-557-111.
Faithfull the Brand Review: Editors Verdict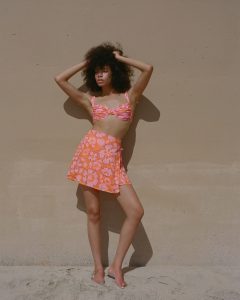 To conclude, our Faithfull the Brand review found this clothing label worthwhile. They accept multiple reliable payment methods, including PayPal, Amex, Visa, and MasterCard, and they use advanced SSL encryption technology to ensure all transactions are safe.
Their clothes and accessories are made from high-quality materials. The clothing brand also has more than 710k Instagram followers, and UK's Glamour Magazine, Harper's Bazaar, and Bustle have all featured it.
Moreover, multiple award-winning stars give clothing companies their approval. Although several customers had a frustrating experience when they wanted to return items, most of them had an exhilarating shopping experience and praised their collection, customer service, and the quality of items on sale. For these reasons, Faithfull the Brand is worth checking out.
If you are looking for new ways to refine your style, check out our fashion brand reviews of Reformation, MatchesFashion, Shopbop, and Lulus.
Faithfull the Brand FAQ
How ethical is Faithful the Brand?
The clothing company is committed to ethical practices, and they operate in a way that does not cause environmental or social harm. They are family-focused and community-minded, forging mutually beneficial partnerships based on genuine family values.
Where is Faithfull the Brand located?
Faithfull the Brand is based on the island Bali, in Indonesia.
Who owns Faithfull the Brand?
The two co-founders of the brand are Sarah-Jane Abrahams and Helle Them-Enger. They met on the island of Bali which is why the company is still based there and all products are handmade in Bali.
Does Faithfull the Brand run true to size?
According to online reviews, Faithfull the Brand runs small and customers who have already purchased would recommend sizing up.
The brand also has a size guide which you can refer to, however, if you still have questions, just reach out to the Customer Care team.