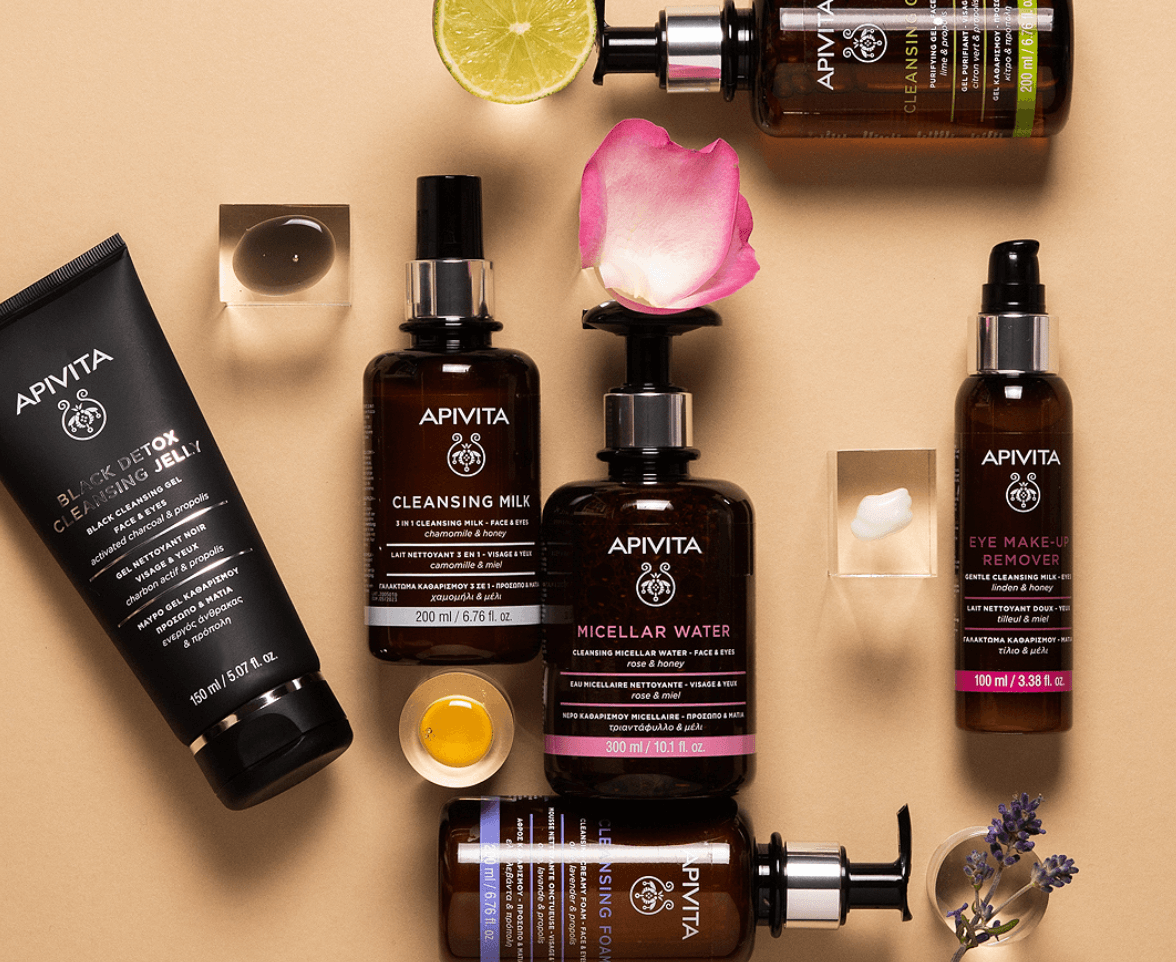 Looking for reviews of APIVITA products? Good job, you're in the right place. Think of the best beauty products from the finest, natural sources. APIVITA's birthplace was Athens, where two pharmacists founded this company in 1979. APIVITA is Latin for "life of the bee". The advantages of APIVITA products are many but the main one is that they use naturally sourced ingredients. In an age where everything is synthetic and mass-produced, it's hard to say there are more than a handful of good options out there when it comes to natural beauty products. But this APIVITA review is a stronger contender and is more popular of a choice now than ever.
About Apivita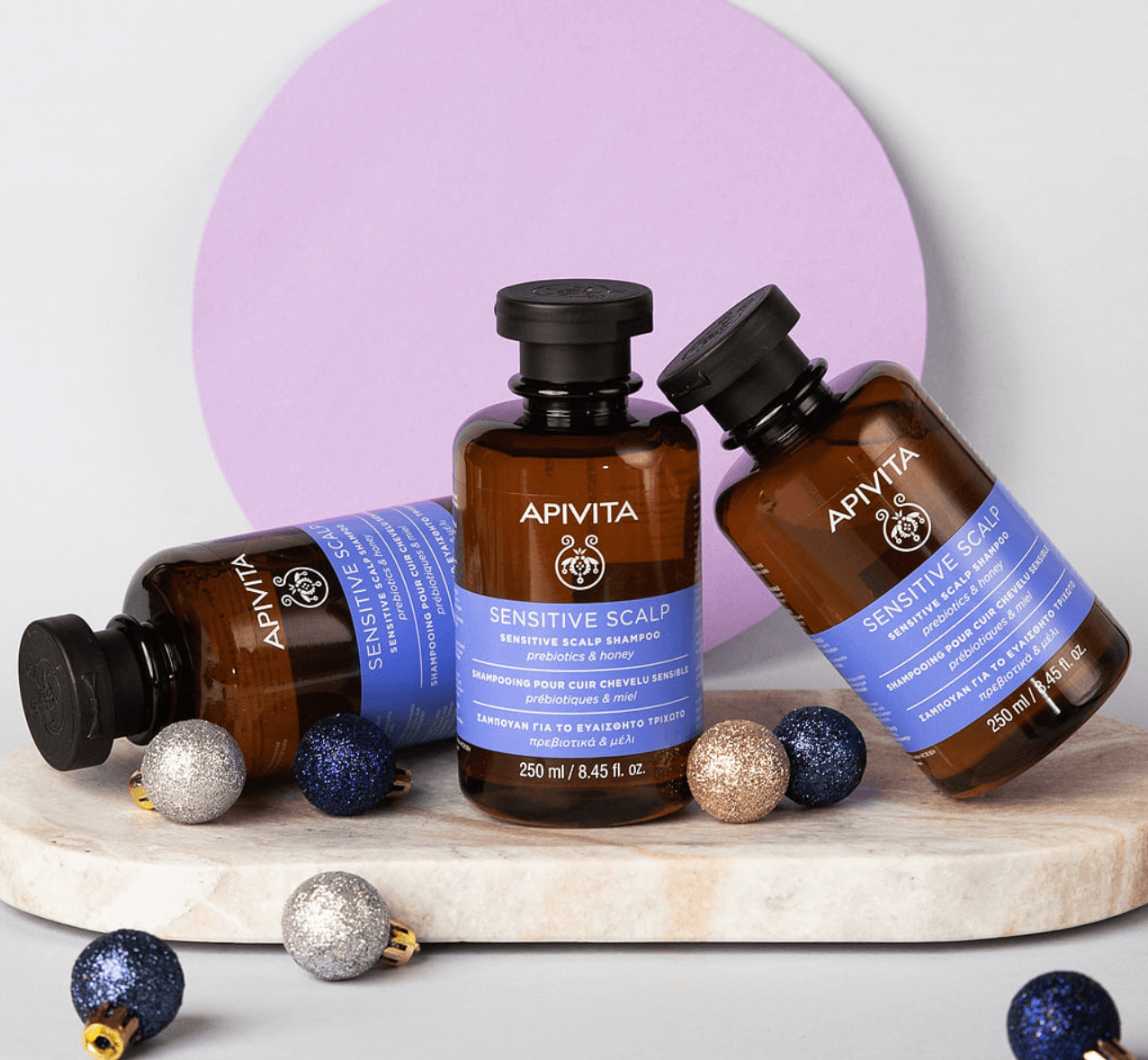 Think of the best beauty products from the finest, natural sources. APIVITA's birthplace was Athens, where two pharmacists founded this company in 1979. APIVITA is Latin for "life of the bee". Their main product line covers hair care, skincare, and overall body care.
The advantages of APIVITA products are many but the main one is that they use naturally sourced ingredients.
In an age where everything is synthetic and mass-produced, it's hard to say there are more than a handful of good options out there when it comes to natural beauty products.
But APIVITA is a stronger contender and is a more popular of choice now than ever. The brand was featured in Spanish Vogue, Women's Wear Daily, and Fragnatica and lately gained more popularity on Instagram and Facebook.
More details about them are listed here on their website.
Pros
APIVITA's biggest advantage is the one which has been highlighted above, i.e. the integration of organic, naturally sourced ingredients into their products. Be in the hair care line they launched for men, or the skincare line for women, the use of bee-honey, tree-tea oil, and other similar natural ingredients is prevalent in all of them.
Another thing that sets APIVITA apart from the rest is their friendliness towards the environment. Things like participating in UN World Bee Day show an interest in sustainability and a green future.
They have a variety of products for body, skin, and hair care. This means all your needs can be taken care of through a single online store.
The use of medicinal plants and organic honey combines age-old healing with modern-day luxury, making them an attractive choice for people who believe in the healing power of nature.
Their packaging is biodegradable. A very important thing that is more of a responsibility than a choice.
The prices are good and they often have discounts on products/free shipping.
Cons
They don't ship internationally, at least not yet. International customers will have to get their fill elsewhere.
Not many customer reviews out there which is strange, considering that APIVITA has been available for quite a while. Perhaps the lack of penetration into the foreign market is to blame for that.
The coupon codes are infrequent at best, not making them a good option if you're looking for a really good bargain.
APIVITA Products Review
The products below include but are not limited to skincare, body care, and hair care. Their entire category is available on their website.
Face Cleansing APIVITA Masks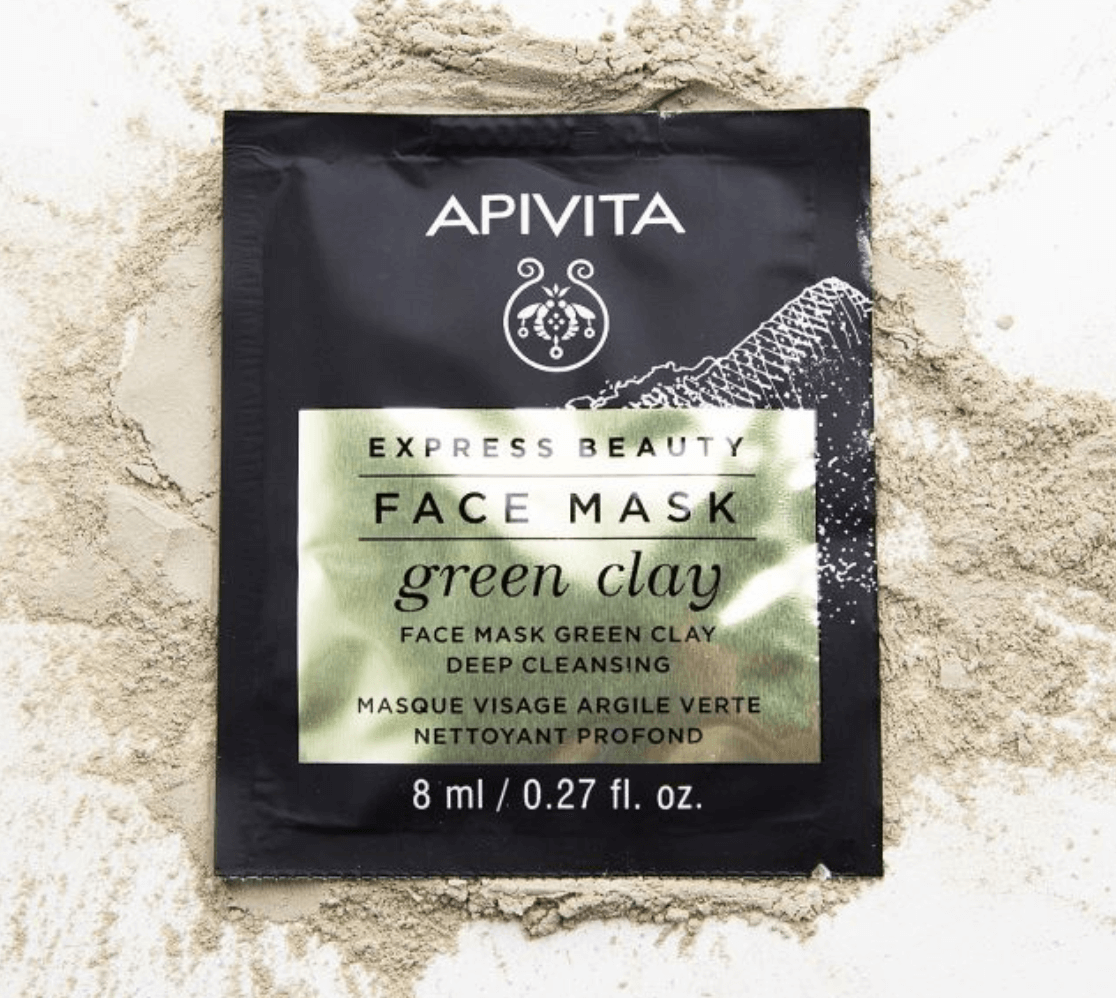 The face masks for APIVITA are one of their best-selling products. It boasts 4 main claims: facial cleansing and reduction of pores, removal of excess sebum, elimination of blackheads, and brings an overall matte complexion for a healthy glow.
Compared to other similar products in the market, the APIVITA mask does the job pretty well. Not only is it easily applicable, but it's also 91% natural. At £3.60 for two 8ml sachets, it beats market value too.
Women's Tonic Shampoo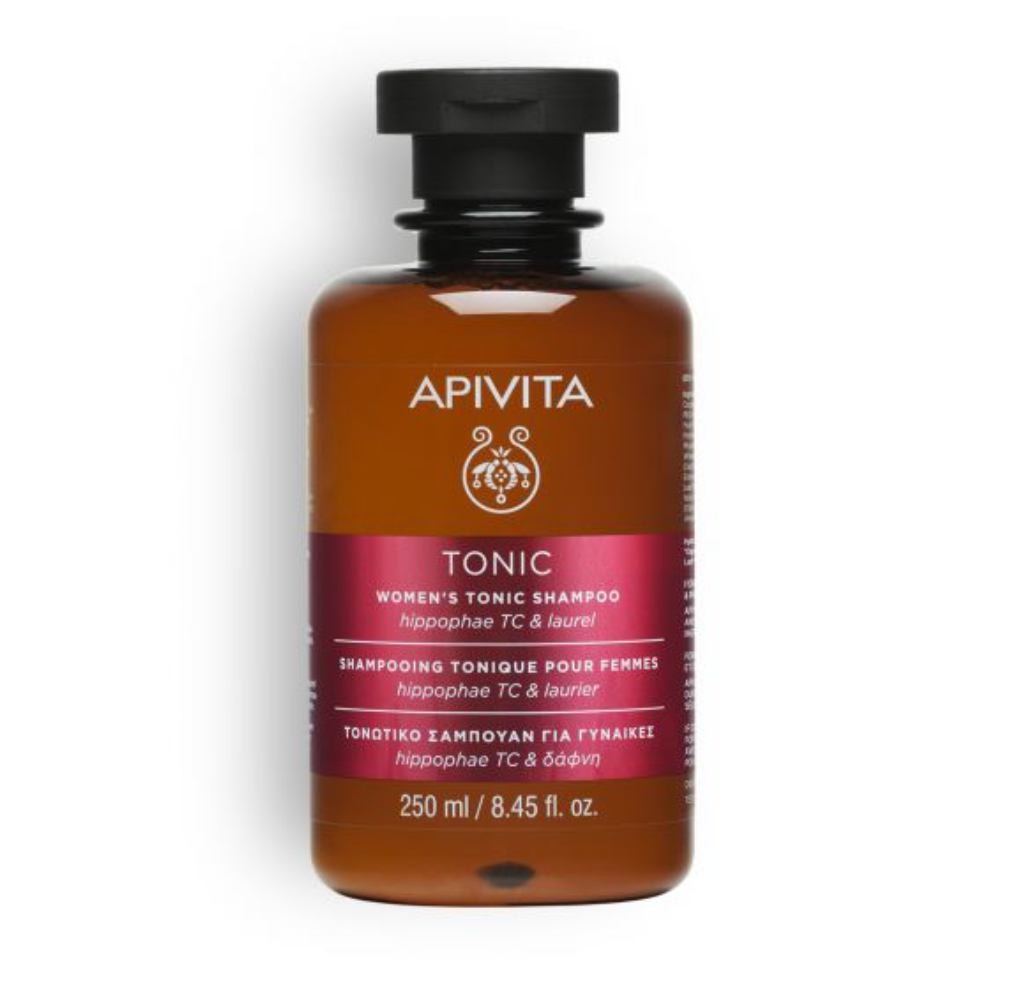 It fights off hair loss quite well by strengthening hair against natural hair fall and hair fall due to breakage as well. With the added points of hydration and nourishment, it also leaves behind a well-deserved sheen to your hair.
Volume is a given at this point too! At €13 per 250 ml bottle, it is market competitive.
Oil Balance Shampoo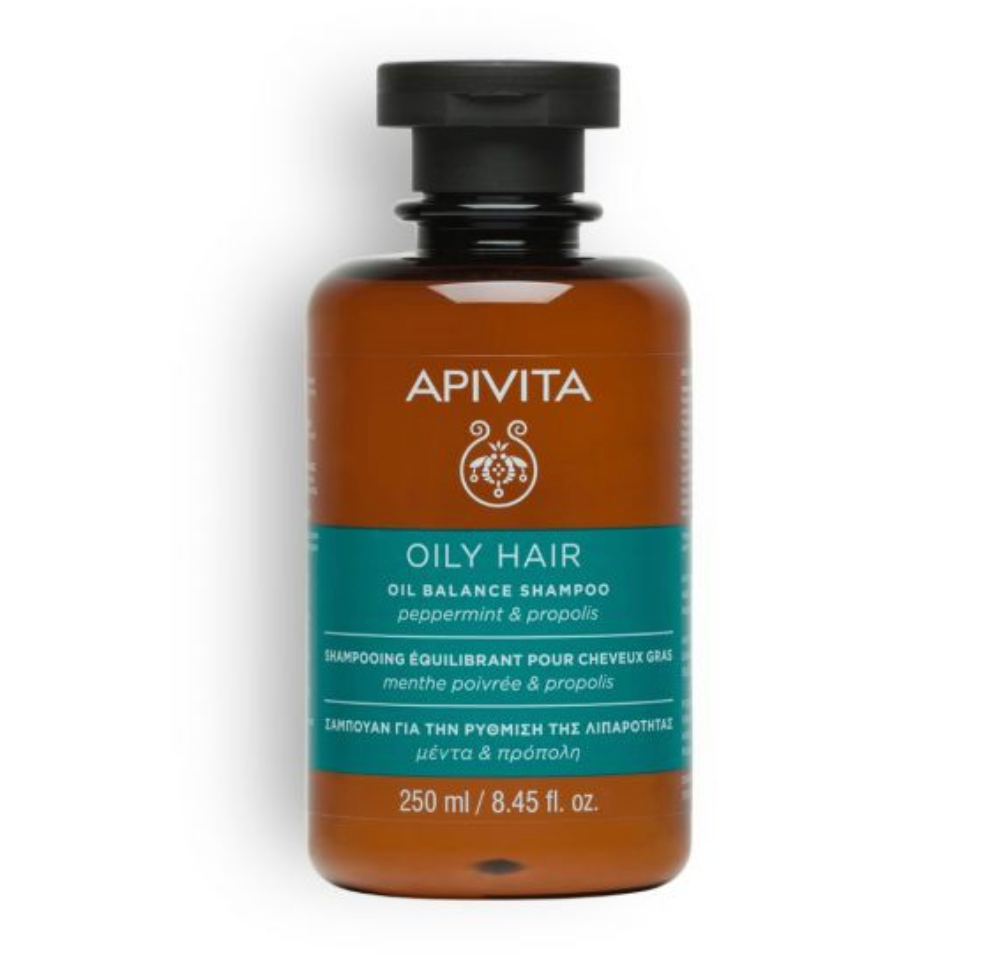 If your hair is either too oily or too dry, this APIVITA balancing shampoo is for you. Not only does it clean effectively, but it also regulates the amount of oil in your hair to make sure it's never dry and never greasy.
After washing, it leaves your hair light and airy! It clocks in at the same price as the women's Tonic Shampoo, which is €13 for a 250 ml bottle.
Absolute Anti-Aging & Reviving Eye Cream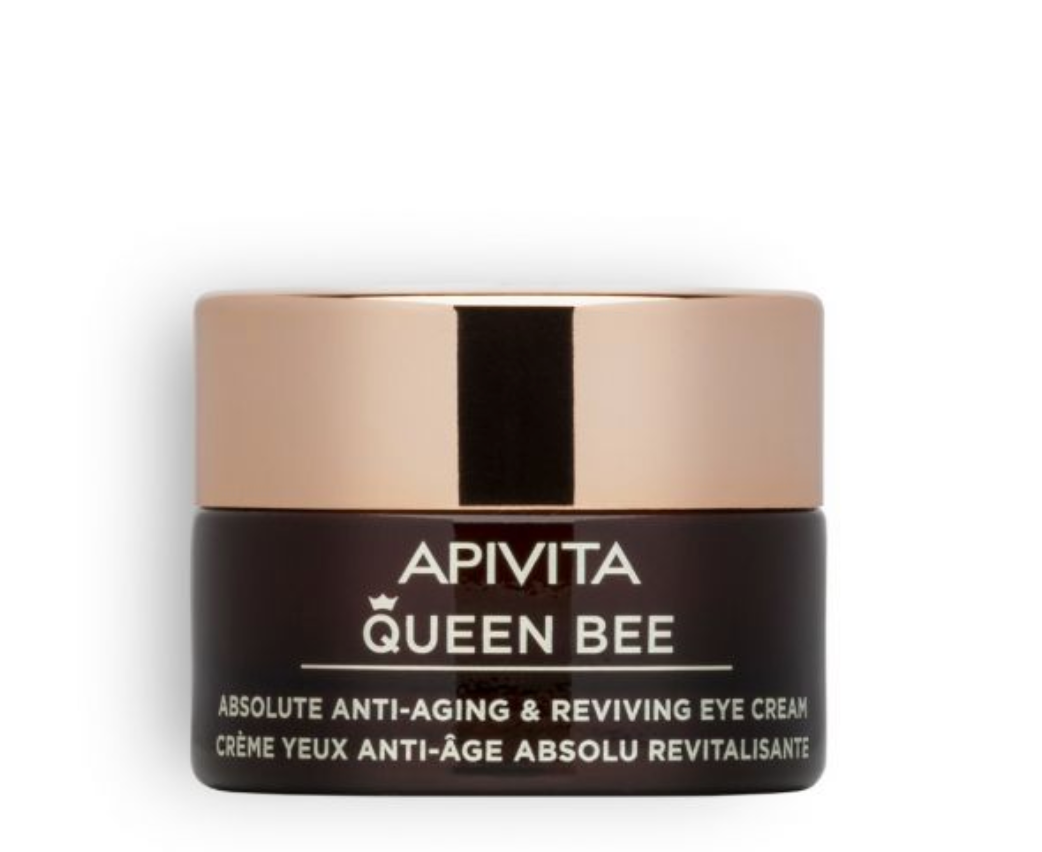 From all the APIVITA cosmetics, this is one of the more unique items. This 98% natural origin eye cream is amazing at reducing crow's feet wrinkles and restores natural looseness to the skin, making it look much nicer than it would otherwise.
It also lifts eyelids and combats puffiness while reducing dark circles. It also has the added bonus feature of hydrating, brightening, and revitalizing the area around the eye. At €65 for a 15 ml bottle, it is one of the more premium items and an absolute must-have.
Skin Care Shower Gel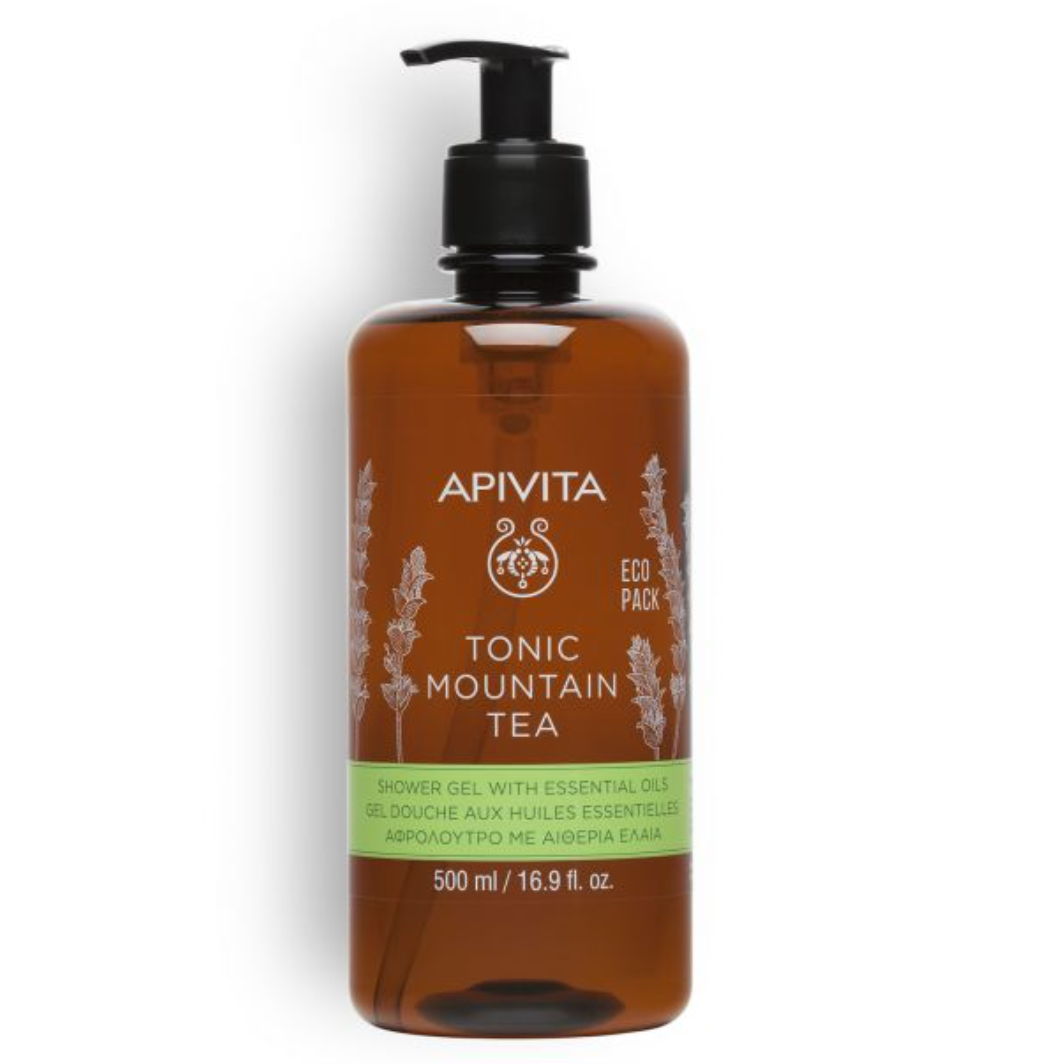 Looking for the ultimate showering luxury? This shower gel from the APIVITA skincare line is s gently cleansing and revitalizing gel that doesn't just moisturize your skin but at the same time manages to preserve its natural moisture.
With allure scents like Tonic Mountain Tea, a 500 ml bottle of this sets you back €12.10, making a very nice addition to your shower ritual.
Apivita Reviews from Customers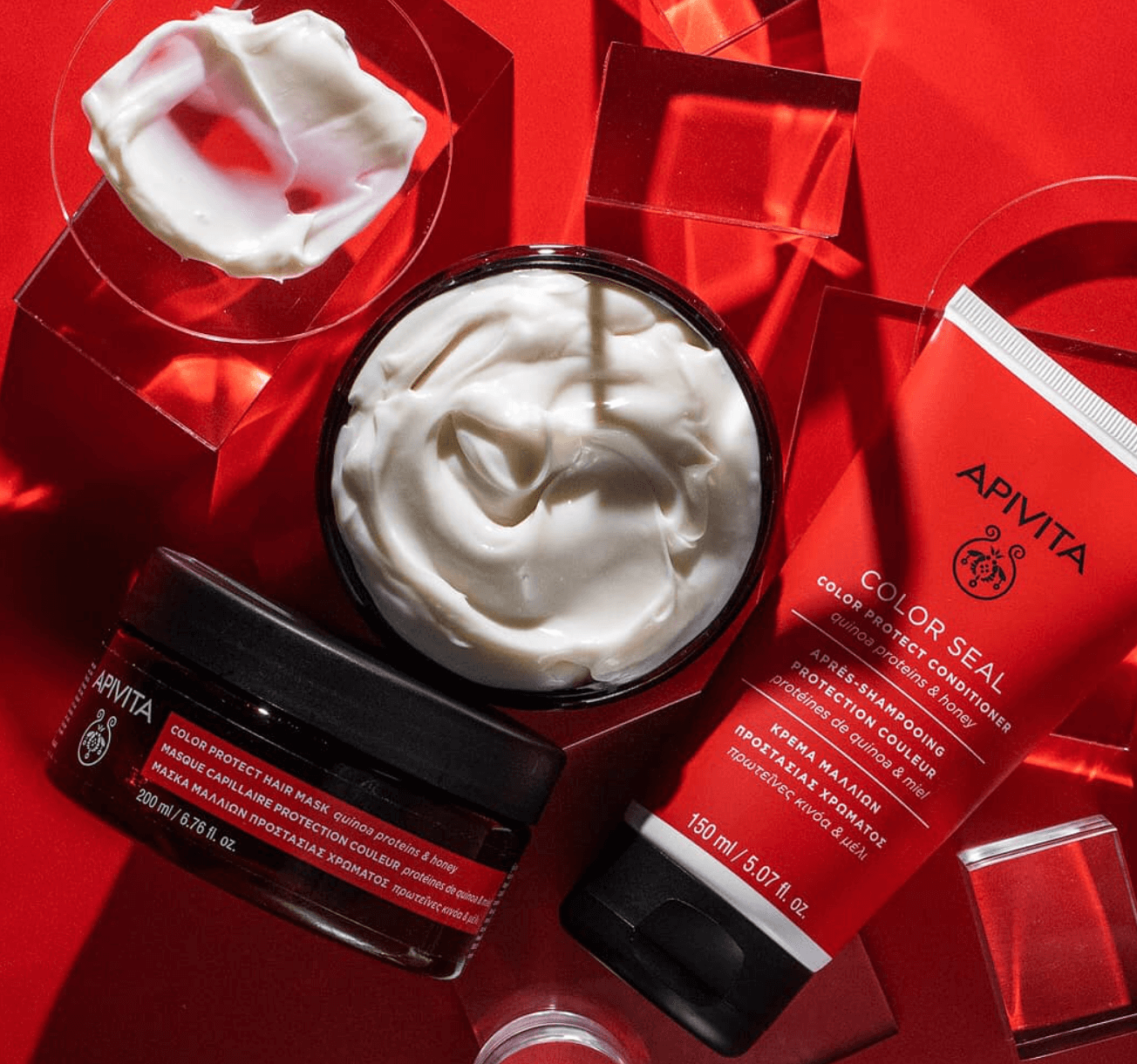 These are reviews obtained from different online stores where APIVITA products are sold. Here is what some of the customers had to say about them.
"The eye cream is honestly a lifesaver. I've spent the last 2 months looking for something to help with my wrinkles and I'm already starting to see the effects after a week of use" – Ronnie
"Shower gel is great. Makes me happy to know I'm using a product from a certified B corporation company, the environment belongs to all of us" – Oliver Silverton
"Oil balancing shampoo seems to be doing its job fine. I will update on the final review but it gets 4 stars from me for now. One star for no refillable pouches" – Mary Ann
"Apivita hair care women's Tonic Shampoo ain't a lie, it's literally a godsend. Makes me look forward to washing my curls, which has never happened to me before" – Mai K. Hawk
Interestingly, independent review websites such as Sitejabber and TrustPilot do not have many reviews for Apivita.
Sign up for Apivita
In order to take advantage of new offers and information on new product launches and campaigns, go to the APIVITA website and sign up. It's completely free and you'll stay updated with all their info!
Where to Buy Apivita
Apivita is available in select retail stores and several online stores. Unfortunately, those online stores don't ship internationally so you may have to browse through other sources if you live in a particular country. Use the store locator at the APIVITA website to find a store near you!
APIVITA Shipping and Return Policy
Since online shopping and return policies are very important, this is the entire statement from the APIVITA website about their return and shipping policies:
The Purchases are transported to APIVITA's offices in a short amount of time after you place your order (as per the Shipping Policy that you choose) and transported through TNT towards the mailing address that you mentioned when placing your order.
Note that If you place your order by 9 AM, your order will be sent through TNT Express in 3 working days. Only working days are used to deliver, process, and ship your orders (that is Mon to Fri).
Orders placed on weekends, or festivals holidays will be handled the next business day.
The customer is responsible for shipping costs, which are displayed throughout the checkout process, which vary according to the total amount, the delivery option selected, & mailing address (with the exception of Greece, where the shipping's free of cost).
The following are the shipping costs:
Orders between the amount of €00.01 and €49.99 have the shipping cost of €9.00
Orders between €50.00 and €69.99 have the shipping cost of €10.00
Free shipping on orders over €70.00
APIVITA Promotions and Discounts
From time to time, Apivita will reward customers with special promotional offers via email. These offers are available for a limited time only and expire on the date communicated.
To redeem promotion codes, simply enter your promotion code in the text box marked "Coupon Code" on the "My Cart" page. When a promotion code is accepted, it will be displayed on the "Order Review" page.
Please Note: Promotion codes are case sensitive and should be entered exactly as they appear. Only one promotion code may be used per online order.
Other discounts and deals are available on the APIVITA website and you will encounter them as you browse.
Contact APIVITA
There are several ways to contact APIVITA, all of which have been listed on their website. Click here to know the details.
Apivita Review: Editor's Verdict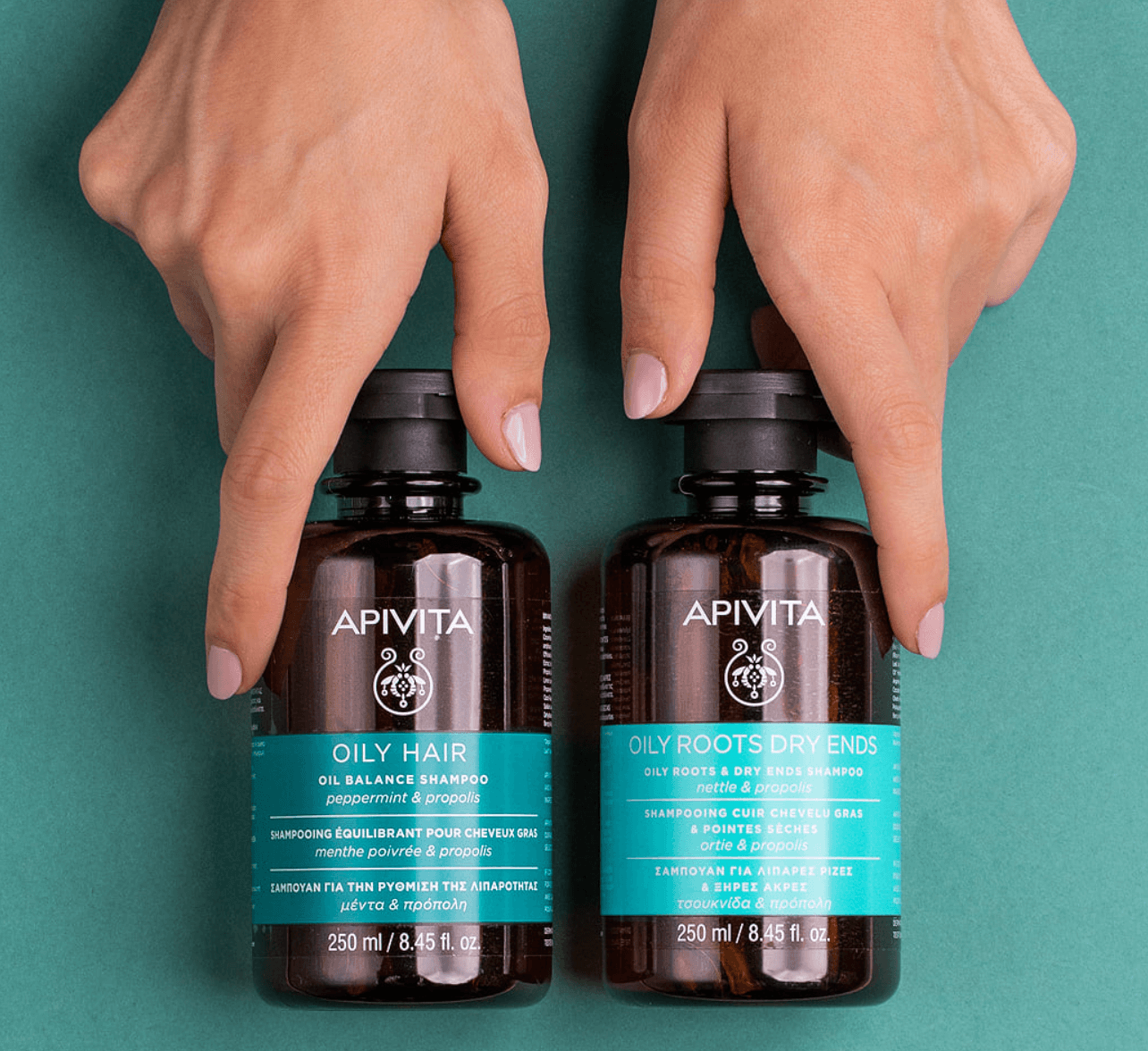 There are many brands out there for beauty and health products. However, APIVITA is something much more than that. For decades, they have been using natural, directly sourced ingredients for all of their products.
Not only that, there are medicinal ingredients and others that contain natural healing properties present in their products. These naturally occurring medicines are consumed and utilized in many cultures across the world.
The addition of them in daily use definitely speaks in favor of APIVITA. Their category of different scents and variety of products make them a strong contender in today's market and a great choice for anyone looking for quality hair and skin care products.
Still searching for skincare products that are perfect for you? Consider reading our popular beauty brand reviews of The Choosy Chick Review, Annmarie Skincare Review, Leahlani Skincare Review, and The Detox Market Review.
APIVITA FAQ
Is APIVITA cruelty-free?
Worried about animal testing at APIVITA? You shouldn't be. APIVITA manufactures goods that honor the environment as well as the society which are in complete accordance with their principles and values.
We have not tested the safeness, efficacy, or environmental consequences of our products or materials on animals since their inception in 1979. Instead, they decided to thoroughly test their items using other reliable techniques.
Later legislative developments backed up their value and principle-based approach to testing on animals. European Union outlawed testing on animals in cosmetics with Regulation # 1223/2009 on beauty products.
As a result, effective 11th July 2k13, no beauty items sold within the EU can go through animal testing. Furthermore, several other countries, such as Hong Kong and the U.s, no longer need testing on animals for cosmetic products, despite the fact that it is not formally prohibited.
On 10th July 2013, European Commission issued Regulation # 655/2013, which established similar requirements for the verification of assertions made in regards to the cosmetic products.
As a result, it forbids the distribution of benefits that are nonetheless necessary to comply with the basic legal criteria in order to avoid customers being misled.
Within this context, promoting products being cruelty-free, anti-animal testing, and therefore on would be in violation of said regulation's principles.
Moreover, because testing on animals is considered illegal, a regulatory system is in effect, and corporations may be asked to confirm their full compliance if the relevant authorities expressly request for it.
Independent organizational or structural certifications aren't required or demanded. APIVITA achieves its adherence with EU legislation by producing goods that aren't tested for safety on animals.
Is APIVITA shampoo good?
It is up to 90% natural. It contains all sorts of beneficial ingredients for your health and aesthetics. It leaves a glossy sheen to your hair and makes it lightweight. So yes, it most definitely is a good shampoo.
Is APIVITA a clean brand?
The best thing about APIVITA is the ample amount of information and clarity they provide on their practices.
This is what they have to say about their clean practices, which is a list of them and how they go about each act.
APIVITA's ecological responsibility extends to their packaging, which is chosen with care:
The paper they use is 100% perfect FSC approved, free of chlorine, and devoid of toxic substances. Furthermore, they make extensive utilization of recyclable paper & discourage using laminated paper.
The company has cut the heaviness of their cartons by around 30% within the last five years.
Their packaging is recyclable in around 92 percent of cases.
The plastic bottles that they use are also recycled 50% of the time.
Recycled containers are used to make their promotional bags.
The company's bioclimatic headquarter being located in Greece (Mesogaia to be specific), represents their green ethos. The cutting-edge facilities seem to be in line with the organizational objectives and serve as a living emblem of sustainability, creativity, and unprecedented workplace fusion with nature.
The facility, which was completed in 2013, is designed to look like a beehive and incorporates the entire company's operations under one roof. A wonderful olive tree that was there prior to the building's construction was later replanted in that original spot once the buildings were constructed, which is indeed the focal point of their central atrium.
APIVITA chooses its trading partners dependent on their commitment to a responsible & sustainable business approach. The company places an emphasis on the local partnerships with area suppliers and beekeeping workers whose crops and harvests match the company's criteria for environmentally friendly agriculture & manufacturing techniques (for example carbon emissions & water use etc.)
The company has also joined the international B-corporation movement in order to achieve acknowledgment for its ecological and sustainability goals.
The franchise is the very 1st and also the sole Greek corporation to receive the B Corporation certification, which acknowledges enterprises that maintain high environmental requirements, kudos to its various environmental plans, and also social responsiveness at the regional level (attempting to create employment opportunities for local inhabitants, democratic accountability, establishing partnerships with over 40 philanthropic affiliations, etc.).
APIVITA got the B-Corporation recognition for "leading companies because of its environmental initiatives" in both the years, 2018 & 2019, highlighting their support and dedication to environmental preservation.
At APIVITA, they believe that sustainable advancement is inextricably tied to their core values of quality, invention, and accountability. The company's objective is to expand in such a manner that allows subsequent generations to progress as well, and their economic, societal, and ecological impacts are measured against the 17 United Nations Sustainable Goals.
APIVITA is honored to be a part of 1 percent for Planet. The simple principle behind this worldwide movement, which includes over 4,000 corporations, individuals, and organization members, is that companies benefit from the assets that they consume from the planet, therefore they are responsible to safeguard those resources through contributing back to our planet.
They pledge to donate at least 1 percent of their e-shop sales in order to support the non-profit companies working on ecological problems such as bee conservation, biodiversity, and climate change, through their membership program
It's a tiny step now, but it could have a big influence tomorrow!
What payment options does APIVITA accept?
Mastercard along with Visa credit cards are accepted by APIVITA. We ensure that it is absolutely safe to enter your credit or debit card details on their website.
All order information is encrypted (using SSL-256 bit encryption technology) in order to protect credit card information submitted during the checkout process. For security purposes, your billing name and address must match the credit card information used for payment.
The company handles PayPal payments as well. Take know that in order to finish an order, you don't have to have or specifically register a PayPal account. All acceptable debit and/or credit cards are accepted by PayPal.
You'll be transferred to PayPal's encrypted page in order to complete your transaction after ordering on their website. You have the option of logging into your existing PayPal account or paying through a credit or debit card through the PayPal guest option.
If your transaction is denied, your purchase will be canceled, and also an automatic notice will appear on the screen. If your payment is declined your order cannot be processed and you will see an automatic message on your screen.