The Detox Market is your one-stop shop for all your ethical-minded beauty and wellness products. Carrying a huge selection of brands and products that never feature ingredients from the "banned list," this company claims to let you shop to your heart's content, without worrying about a product's safety or ingredients. The promise of green, healthy ingredients in such a wide range of products obviously caught our eye. And we were excited to review The Detox Market to find out whether the brand lives up to its promises. In this The Detox Market Review, we're going to look at the background of the brand, the products, the famous Detox Market Boxes, and plenty of The Detox Market reviews from real customers… All to help you uncover whether The Detox Market is worth the hype, or if it's just another beauty/skincare brand making promises it can't keep….
About The Detox Market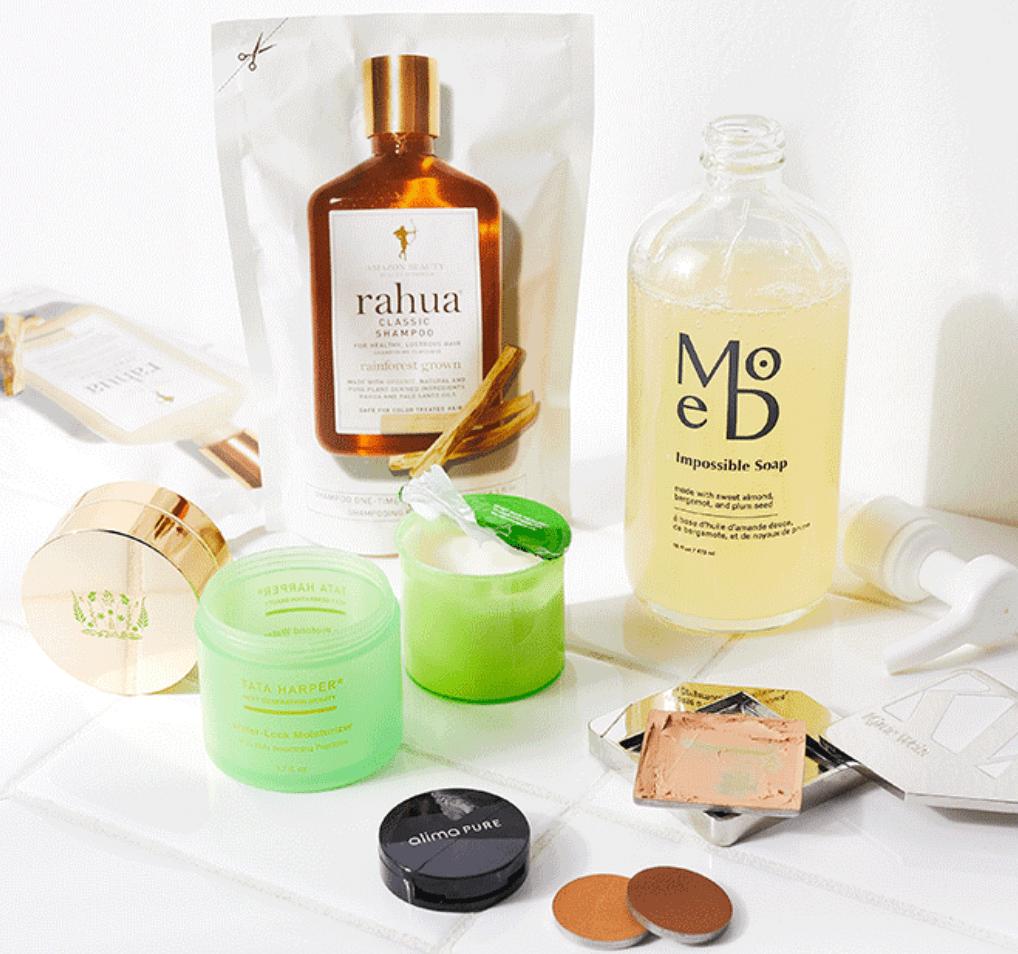 The Detox Market was founded in 2010 by Romain Gaillard. The desire behind the brand was ignited when a close friend was diagnosed with breast cancer, bringing to light the terrifying amounts of toxicity in personal care products.
Romain states that his intention for The Detox Market was "cleaning up the beauty industry." Back in the days when "green beauty" was far from everybody's minds, and alternatives to the everyday toxic products we used were few and far between.
Since its inception, The Detox Market has grown larger by the day. No longer just a retailer, The Detox Market has "become a platform for connection… connecting the dots between our daily choices and our wellbeing" as well as being a place for people to "have fun, ask questions, and connect."
And people are connecting. At the time of writing, The Detox Market boasts an impressive 186K followers on Instagram, 29,551 "likes" on Facebook, 7,987 followers on Twitter, and 6.64K YouTube subscribers.
The company has also been featured in trustworthy publications, including Forbes, Fast Company, Fashion Magazine, and more.
One of the things we love most about The Detox Market is the one-stop-shop design.
Instead of spending hours scrolling through other traditional marketplaces or drug stores to find the best, greenest, most natural, or most effective skincare/beauty/wellness products, The Detox Market lets you shop with confidence.
In fact, The Detox Market claims to review over 800 brands and 1,000+ products every year. With under 2% of the products earning a spot in the Market.
To earn a spot, products must "be unquestionably best in class, free from anything on our Banned Ingredients List, and made by ethical founders who share our passion and authenticity." And knowing this makes shopping so much less stressful. Continue reading our extensive The Detox Market review to learn more about the brand!
Pros
Huge selection of "clean" beauty products from hair care to fragrances.
Includes a quality mix of well-known and up-and-coming brands.
Only incorporates the top 2% of all products reviews.
Rigorous screening processes ensure only the best and greenest/cleanest products are available.
Banned List offers peace of mind when shopping.
Samples available.
Decent Loyalty Scheme: Detox Points.
Free shipping is available on orders of $50+ (US customers).
Quality social media following and plenty of positive reviews.
Cons
The Detox Market reviews on independent sites often mention difficulty contacting customer support.
Some Detox Market reviews mention issues with returns.
The Detox Market samples are very small and may not give you a full impression of the product.
It does appear that The Detox Market filters reviews on its own site and doesn't post negative reviews.
The Detox Market Product Reviews
Now we know a bit more about The Detox Market and what the brand stands for, it's time to look at the most important part of the business… The products! But do they live up to expectations?
ODACITE Crème De La Nuit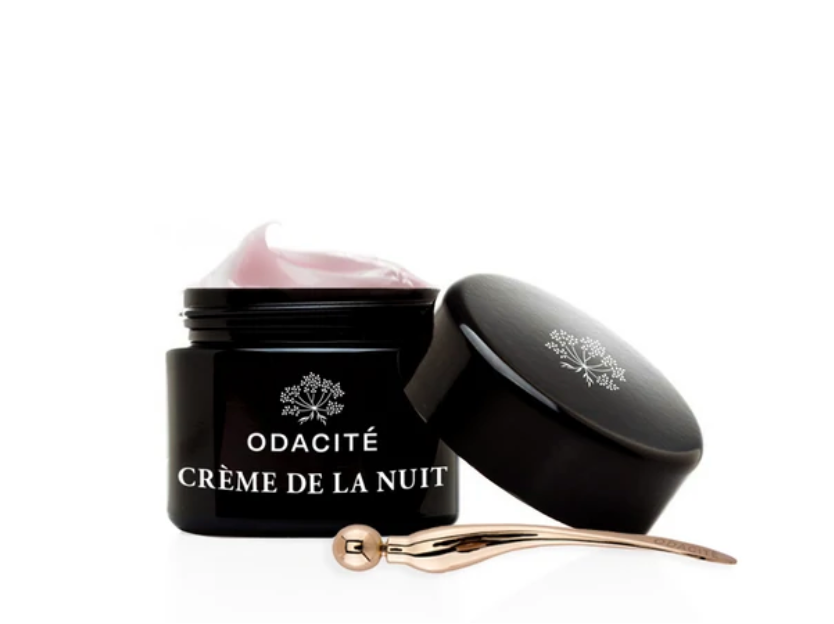 Just one look at the ODACITE Crème De La Nuit and you can see that it's a premium product. With a stylish and sophisticated black pot and gorgeous light pink cream, plus a beautiful golden application spatula, this product might be expensive, but they've got the look on-point.
But, of course, it doesn't matter how attractive a product is if it doesn't work!
Well, you don't have to worry about that. The Crème De La Nuit is backed by two studies and blended over 22 times to ensure a perfect formula.
In a clinical study, 91% of participants claimed their skin looked healthier after just 28 days, 86% reported their skin was visibly more hydrated, and 68% stated the general appearance of their skin improved.
The product is made from clinically proven high-performance botanicals for an all-natural approach to overnight skincare. It features pomegranate, ashwagandha, blue-green algae, and kelp for a natural overnight cream that really will benefit your skin.
The cream boasts 5-stars across 18 reviews, with customers claiming it's "definitely a luxurious product," "a little goes a long way," and "great smell and texture."
One reviewer mentioned they could "see my sunspots lightening, and my neck looks smoother which proves it is providing that extra boost of hydration."
Detox Mode Impossible Soap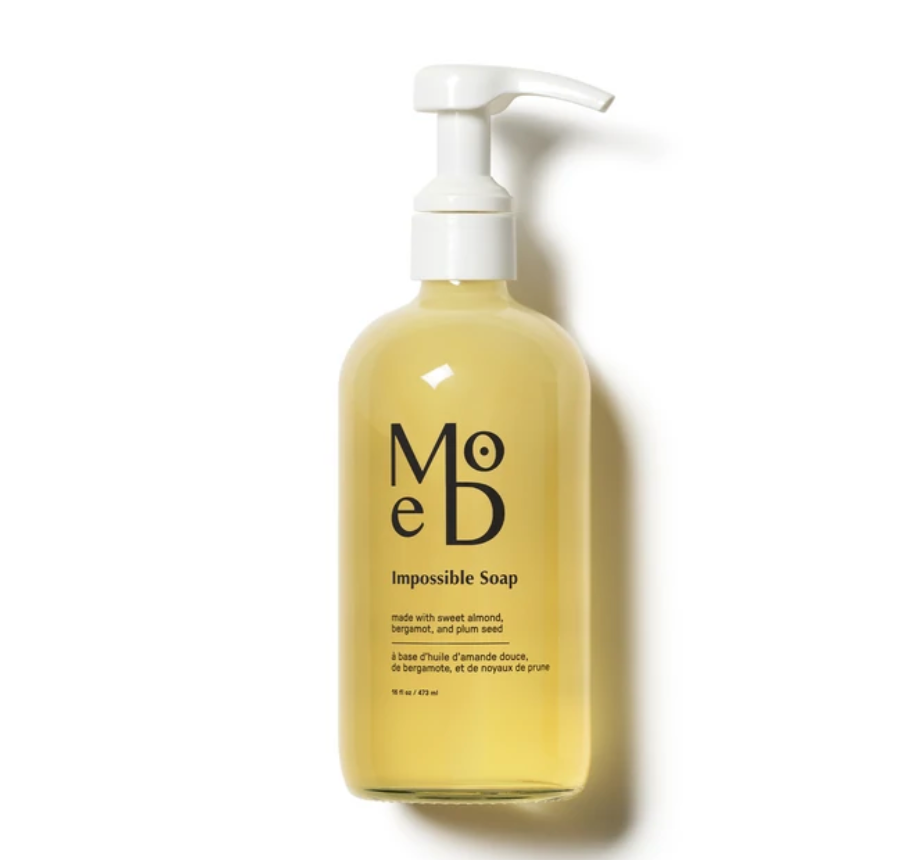 Detox Mode Impossible Soap claims to "fulfill your craving for clean." It's a "universal soap" featuring "nourishing fruit oils" that gently cleanse the skin, hands, and body with suds that ensure your skin is left feeling silky instead of stripped.
Ingredients include sweet almond, bergamot, and plum seed to ensure a glorious combination of nourishment and hydration alongside uplifting aromatherapy that will leave your soul feeling as refreshed as your skin.
One of the things we particularly love about this soap is that it's incredibly sustainable. For every purchase, The Detox Market promises to plant a tree.
Plus, once you've finished the 16oz Impossible Soap glass bottle, you can pick up 1-gallon recyclable plastic refill bottles. So your bathroom can be as stylish as it is environmentally friendly… And save you money in the long run!
Again, The Detox Mode Impossible Soap boasts some impressive reviews, with 5-stars across 83 customer reviews. One reviewer commented on the soap being "such great value," and that "a little goes a long way."
Reviewers also mention "it smells amazing," and leaves the skin feeling "clean but not dry."
Detox Mode Altogether Oil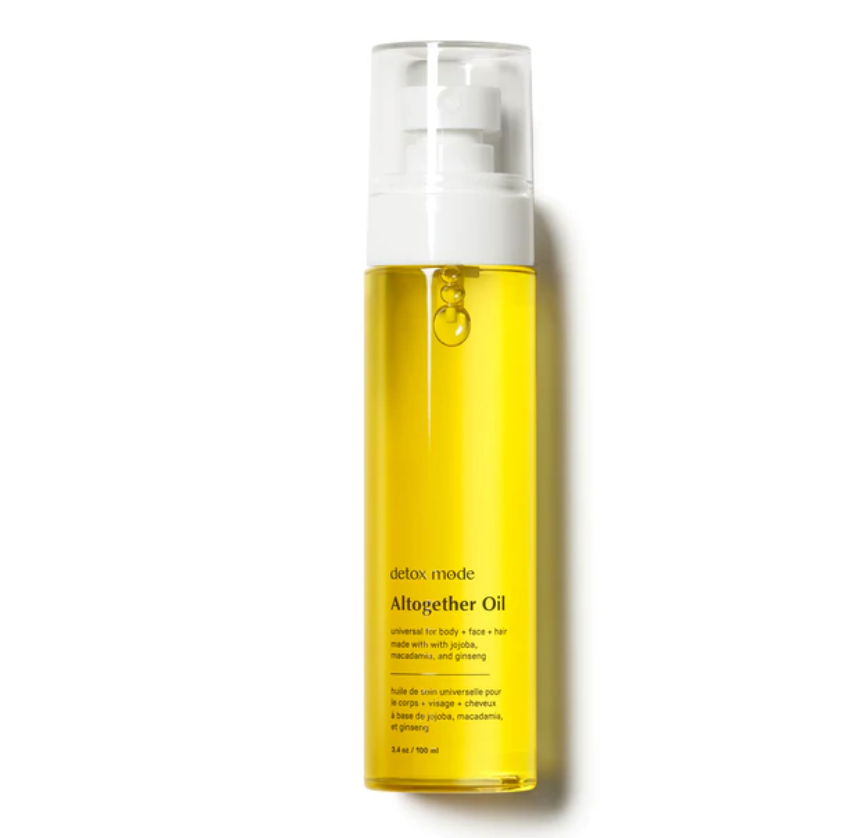 Another item from The Detox Market's own range, Detox Mode Altogether Oil is a gorgeously hydrating and nourishing oil that can be used "from the top of your scalp to the tip of your toes." And with a handy spray lid, applications are easy.
Marketed as a "universal oil," Altogether Oil is made with grape seed oil, ginseng, Vitamin E, and a "powerhouse of antioxidants" to give your skin all the nourishment it needs.
As with many products in the Detox Mode collection, the brand has also considered the aromatherapy benefits of this oil.
A refreshing aromatic blend of citrus fragrances is infused into the oil, sure to boost your mood and make you feel ready to face whatever challenges come your way!
Like the Detox Mode Impossible Soap, The Detox Market will plant a tree for every purchase. Plus, it's available in a sample size!
Detox Mode Altogether Oil is ranked 4.5-stars across 102 reviews on The Detox Market website.
One reviewer comments the oil "smells good and has a reasonable price point." Others state it's a "lightweight, wearable oil that doesn't take forever to set in.
Leaves my body well moisturized and smells fantastic." One reviewer even claimed the oil helped relieve ice burns on her face!
Negative reviews of the product comment on the fragrance being too strong and the spray being hard to control.
A few reviewers were also unhappy that it comes in a plastic bottle.
It's worth noting that, although Altogether Oil does come in a plastic bottle, it also qualifies for The Detox Market's Plastic Neutral Promise: For any product sold that contains plastic, Cleanhub will collect at least an equivalent amount of plastic in polluted countries.
Active Botanical Serum by Vintner's Daughter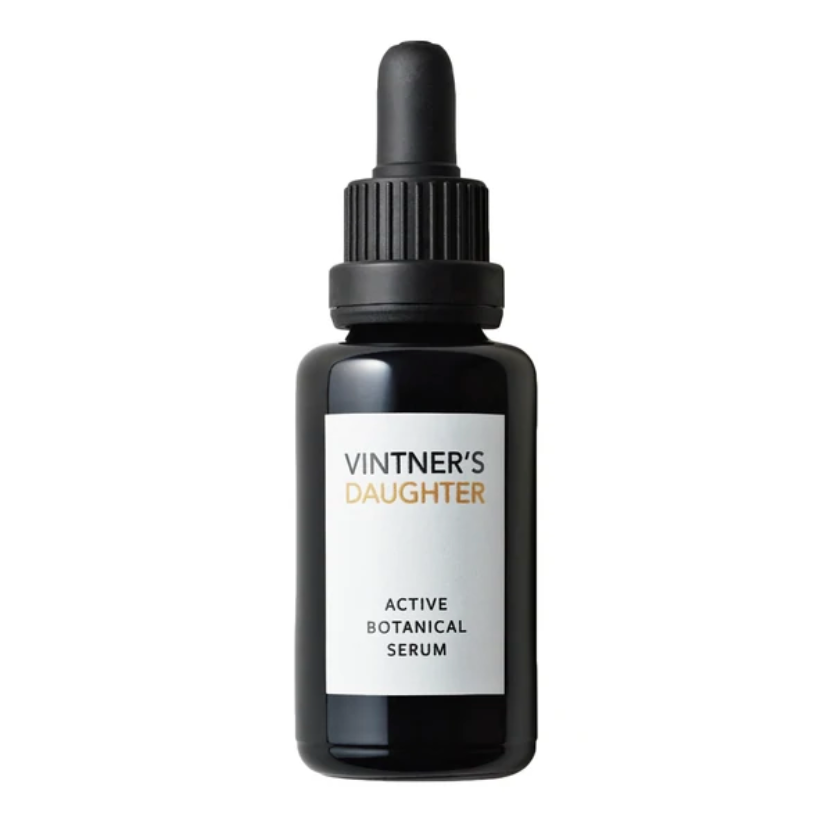 Vintner's Daughter is an award-winning, all-natural skincare brand that's been gaining popularity in recent years. So, we were thrilled (yet unsurprised) to find the Active Botanical Serum featured on The Detox Market.
This serum is inspired by Napa Valley's "fine winemaking process." After two years of research and development, the serum boasts some of the world's most nutrient-dense, skin-benefiting botanicals that will leave your skin feeling (and looking) absolutely gorgeous.
According to the product description, Vintner's Daughter Active Botanical Serum is "designed to offer dramatic visible results to your skin."
It's an "all-in-one product that… improve[s] the appearance of breakouts, fine lines, tone, texture, brightness, and hydration." It's lightweight and wearable and can be used on any skin type.
Despite being an expensive product ($195 for a 30ml glass jar, not eligible for discounts or coupons at the time of writing), it boasts an impressive 4.5-stars across 252 reviews on The Detox Market's website alone!
Numerous reviewers mention they can't get enough of the serum and "keep coming back."
Positive comments include "the smell is divine," "I love the glow this oil imparts," "it's super hydrating," "magic," "changed my life," and "it may just become the standard you hold all other skincare products to."
Beauty Detox Market Boxes Review
One of the most popular aspects of The Detox Market is the famous Detox Box. This is a monthly subscription service that brings "green beauty… to your doorstep every month."
Plans start at $59.95 per month, and The Detox Market guarantees you'll receive "at least $90 of green beauty" in every box.
Obviously, the contents of the Detox Boxes change every month, but let's take a look at some of the most popular boxes from 2021 to give you an idea of what you can expect from this delivery service…
Tata Harper The Detox Market June Box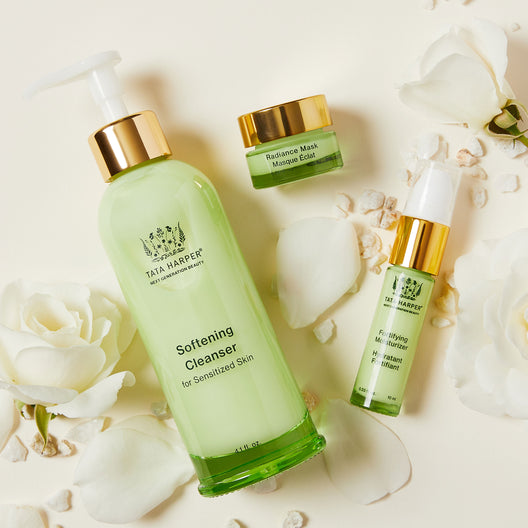 Valued at $112, June 2021 bought Detox Box subscribers a wonderful box filled with products from Tata Harper. This range of sustainable products and practices combine with "pure, organic ingredients with luxury performance."
Products are made in small batches at the brand's own farm in Vermont and have a "zero-compromise approach."
The Detox Market June Box from 2021 included three of Tata Harper's best-selling products. These included the Softening Cleanser (4.1oz, $86 value), the Radiance Mask (0.25oz, $16 value), and the Fortifying Moisturizer (0.34oz, $10 value).
We absolutely love seeing full-size products in subscription boxes, and it certainly looks like The Detox Market June Box offered plenty of value for money and an excellent opportunity to try a premium brand.
Huygens The Detox Market August Box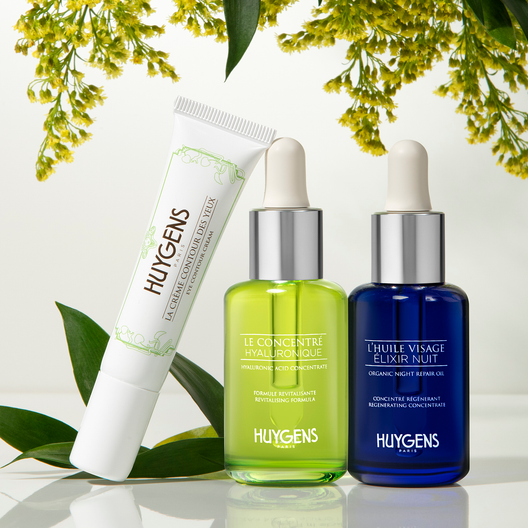 The Detox Market August Box in 2021 was valued at $123, so it was worth even more than the June Box!
This Box was sponsored by Huygens, an organic personal care brand based in Paris. Founded in 2013, the brand is dedicated to meeting "impeccable standards for quality and performance."
With a focus on pure essential oils, sustainable results, and "a bespoke approach to product formulation," if you're looking for premium green skincare, you can't go far wrong with Huygens!
Within the Detox Market August Box for 2021, you would have found three premium Huygens products: Hyaluronic Acid Concentrate (1oz, $44 value), Organic Night Repair Oil (1oz, $44), and Eye Contour Cream (0.5oz, $35 value).
Although the August Box contained small products, these items are definitely little-goes-a-long-way skincare, so you're sure to get plenty of use out of each product.
And at such a premium price point, The Detox Box is an excellent opportunity to try the products without breaking the bank.
The Detox Market Reviews from Customers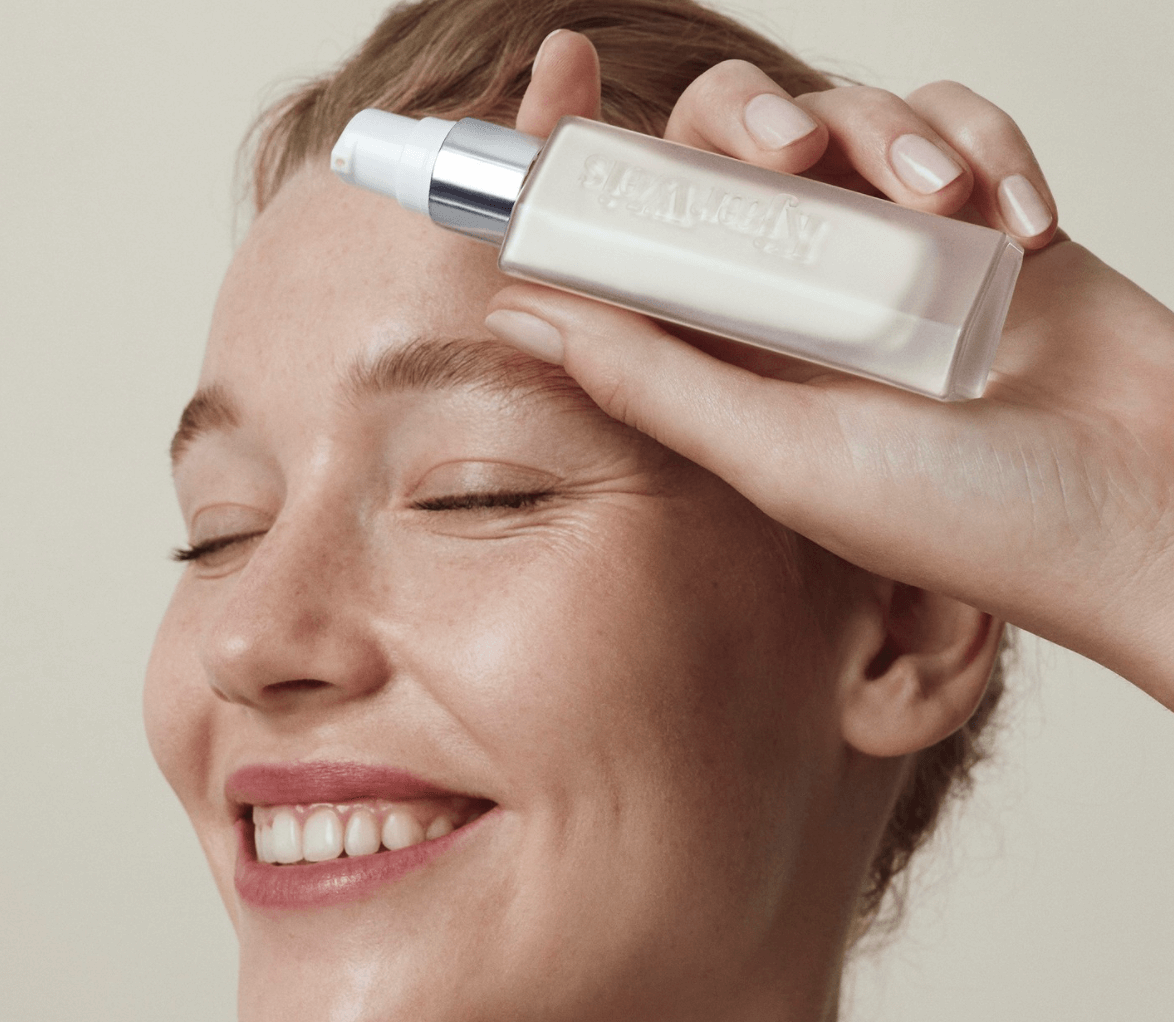 The Detox Market reviews from customers are overwhelmingly positive. On their website, the brand and products are rated an impressive 4.5-stars across 49,393 reviews… This means there are A LOT of 5-star reviews to look through!
Many reviews mention loving the scents of The Detox market products. And from our research, we can see why. It seems like a lot of products on The Detox Market have carefully considered scent, with aromatherapy benefits playing a key role in product development.
Other Detox Market reviews mention how the products left their skin/hair/nails/whatever feeling soft, hydrated and nourished. One reviewer claimed they "just wish I could get a few more [samples]."
Throughout The Detox Market website, we see very few negative reviews. And the ones that do exist tend to comment on the product size, price, or simply that the product didn't work for them in the way they hoped.
However, we never 100% trust customer reviews on a company's own website. We believe it's important to also check scores on independent review sites, where a brand cannot filter the best feedback.
Trustpilot is one of our go-to review sites for The Detox Market review (or for any other brand reviews we complete). Here, the brand has a significantly lower rating of 3.5-stars.
Although, it's important to note that this is across just 6 reviews, and The Detox Market has not claimed its Trustpilot profile.
More Customer Review
The negative Detox Market reviews on this site mainly center around customer service. One reviewer explained they "chased [support] for 10 days over a close to expiration and damaged product" with no response or refund.
Another expressed dissatisfaction over The Detox Market samples, stating the packs were very small and more expensive than they would have liked.
We couldn't find a profile for The Detox Market on the BBB, but we did find a Yelp page for the LA store. This had a slightly better rating of 3.5-stars across 85 reviews.
Top reviews state "The Detox Market is my favorite place," while negative feedback echoes the sentiments we found on Trustpilot: poor customer service and difficulty with returns/cancellations.
Sign Up for The Detox Market
To make the most out of your Detox Market shopping, it's worth signing up. Not only will you receive benefits such as being able to track and monitor your orders, but you'll also be subscribed to the Detox Points Reward Program.
With Detox Points, you'll be able to earn 5% cash back on every purchase, which can later be exchanged for more awesome Detox Market products.
You can also earn rewards by reviewing products, recycling in-store, following The Detox Market on social media, or referring a friend. You'll also receive a $10 Birthday Gift (200 points) every year.
Where to Buy The Detox Market
The Detox Market's full collection is available to purchase online at thedetoxmarket.com. If you prefer in-person shopping, the brand also has physical stores in New York, West Hollywood, Santa Monica, and Toronto.
The Detox Market Shipping and Return Policy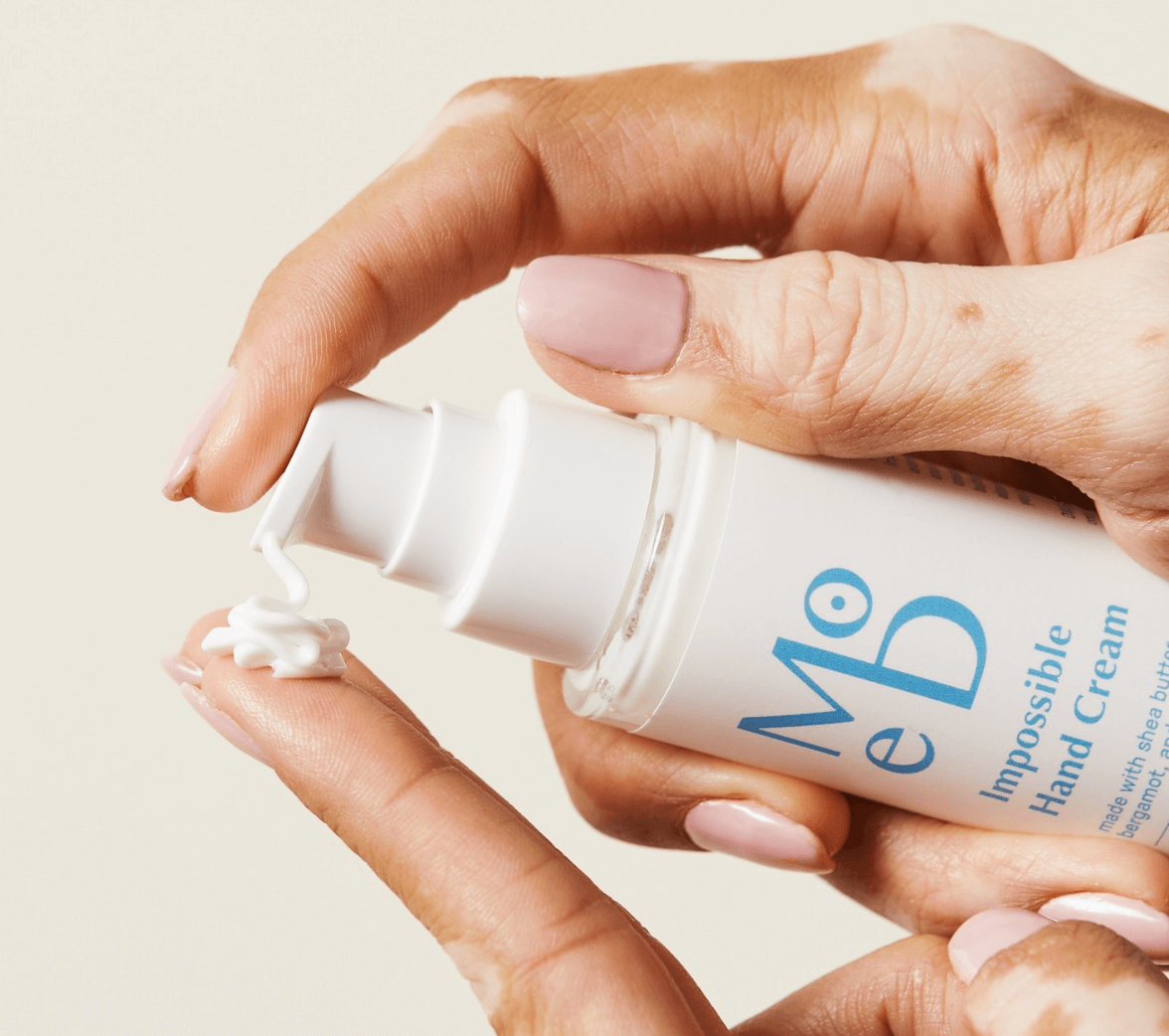 Shipping
Standard shipping within the Continental US with USPS starts at $4.99. If you spend $50+, your order will qualify for free shipping (and The Detox Market also frequently offers extra incentives if you meet certain order values, such as free samples… Definitely worth keeping an eye out for!).
The Detox Market also ships to US Territories, Canada, and internationally. Shipping prices and times will vary depending on your location.
Returns
Based on The Detox Market reviews we've read, it seems like the returns policy is one area The Detox Market lets itself down. There are quite a few products that aren't eligible for returns, and shipping is not covered unless a product is damaged or incorrect.
Returns and exchanges are accepted within 30 days of shipping (online) or purchase (in-store). If your item has been opened or used, it can only be returned for store credit.
The Detox Market Promotions & Discounts
The Detox Market's rewards scheme, Detox Points, lets you earn 5% cash back on every purchase, with no minimum spend to get started. You can also earn Detox Points by:
200 points for your birthday
20 points for writing a review
10 points for recycling your empties in-store
10 points for following The Detox Market on Instagram
200 points for referring a friend
If you subscribe to the email newsletter, you'll receive a 10% The Detox Market coupon code.
It might also be worth installing the Honey extension on your browser when shopping at The Detox Market, as you'll often find The Detox Market promotions, discounts, and coupons here.
Contact The Detox Market
The Detox Market customer service team is available 7-days a week from 8 am until 4:30 pm PST. However, the only contact information the brand provides is an email address: [email protected].
It would be nice to see a live chat and/or telephone number for a more instant response.
You can also visit The Detox Market in-store. You'll find a full list of stores, opening hours, and contact information for each store on the website.
The Detox Market Review: Editors' Verdict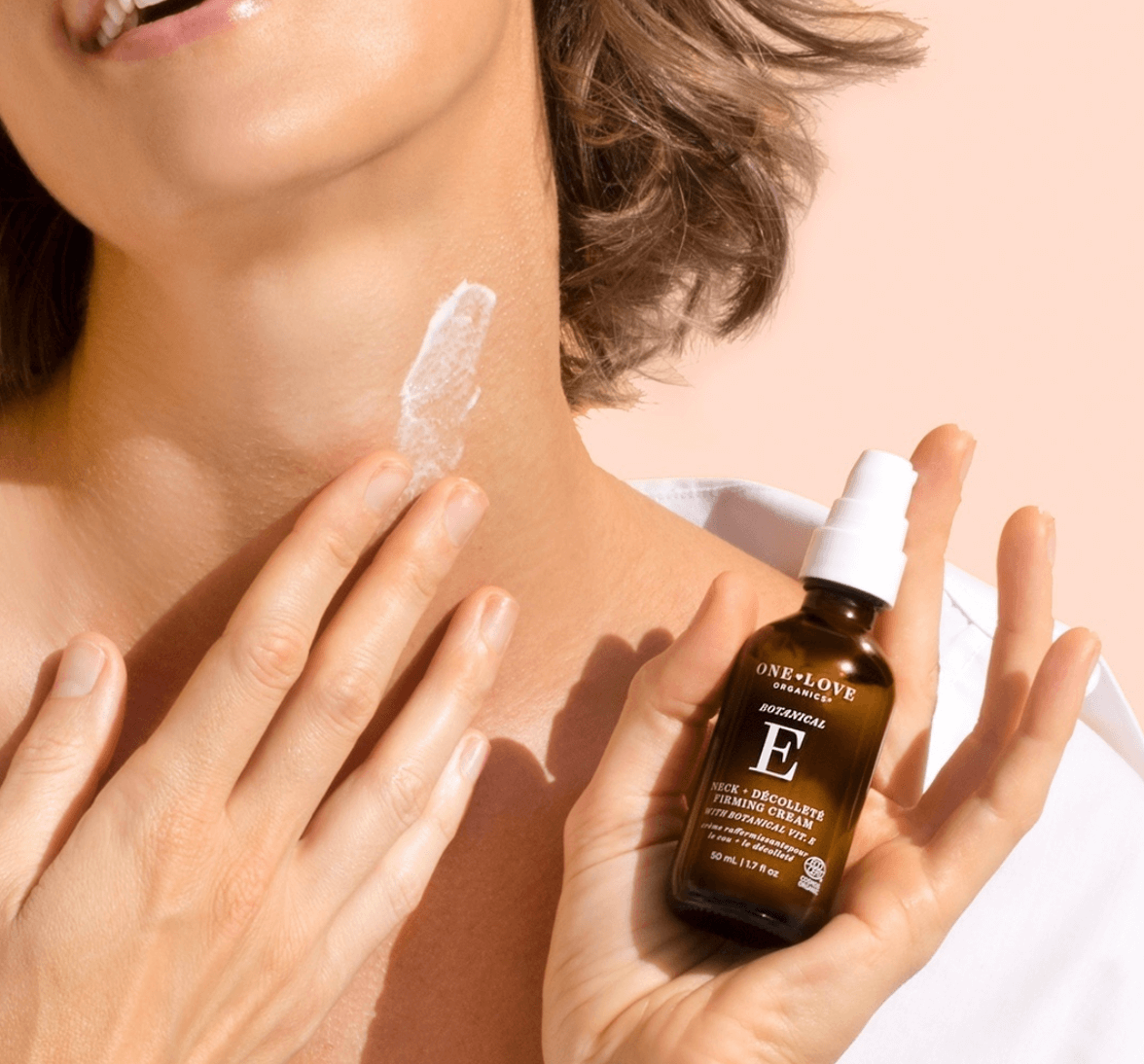 After much consideration and thorough research for our The Detox Market Review, we have to conclude that this is an excellent place to find ethical products without the hassle.
We absolutely love the transparency of the brand when it comes to banned ingredients and sustainable practices, and are really happy to see a clear and consistent demand for quality everywhere we look.
We must admit, we were a little concerned by a review on Trustpilot that mentioned reviewing multiple products and only having the positive reviews published. These practices are, unfortunately, commonplace today.
However, we did note that product reviews even on independent sites were generally positive, and the negative reviews tend to focus on the same issues (customer service and refunds).
In fact, we don't disagree with the negative Detox Market reviews we found. An email address isn't really sufficient for a modern company, and we would definitely like to see The Detox Market incorporate a more instant support system in the future.
The returns policy is also a little lacking. Although 30-days is standard, the sheer number of excluded products took us a bit by surprise. So, we'd have to be very confident before ordering.
Final thoughts
That said, the products do seem excellent. Although many brands features on The Detox Market come at a premium price point, they are also premium products.
We can see the attention to detail on every item for sale. And the brand's commitment to ensuring customers get the best items without worrying about toxic or harmful ingredients or practices is obvious and consistent.
Have we found our new favorite beauty/skincare/wellness shop? I think we might have!
Still searching for some cosmetic brand to keep looking healthy and beautiful? Check out our popular beauty brand reviews of Cult Beauty Review, Beverly Hills MD Review, Bubble Skincare Review, and ITEM Beauty Review.
The Detox Market FAQ
Does The Detox Market provide samples to try out some products first?
Yes! You can pick up three The Detox Market samples for $7.99 to give you an idea of what you can expect from your products. Most items are available in sample sizes and will be shipped within 7 days of your purchase (US customers).
It's worth noting that The Detox Market samples are all final sales, so you can't send them back for a refund or exchange.
Does The Detox Market offer a recycling program?
Yes! The Detox Market provides an in-store recycling program with TerraCycle. This means you can drop off your empty containers at any The Detox Market store, or even arrange a curbside pick-up.
What's more, members can earn 10 Detox Points for every item returned (you'll need to attach a note with your name and email address to the recycling to ensure your points are applied).
Can I include a gift note with my Detox Box?
Currently, The Detox Market doesn't have an option to add a gift note to a Detox Box subscription.
Who owns The Detox Market?
The Detox Market was founded by Romain Gaillard. His vision was to create "a welcoming safe haven from an underregulated beauty industry." And we think he's achieved it.