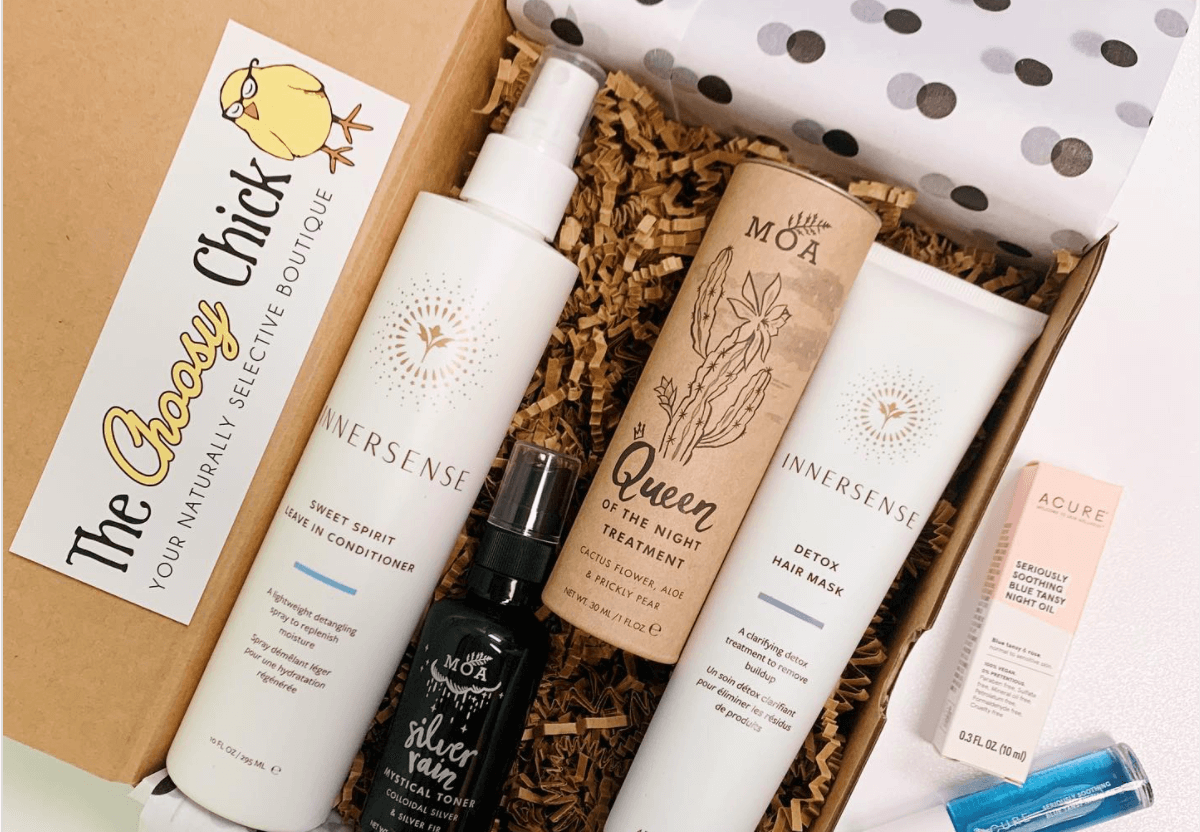 The Choosy Chick is an online beauty store that offers specially selected non-toxic health and beauty products. It provides many brands and labels that only provide natural, chemical-free products that you can choose from depending on your preference and taste. Also, it's a niche brand that has managed to compete with major labels in the beauty industry. From Instagram to online blogs, the choosy chick reviews are primarily favorable. Recently, the brand's popularity has been on the rise. This choosy chick review will tell you more about the brand's product and services. You will also see customer reviews and our final verdict on whether the brand lives up to all the hype. Let's get started!
About The Choosy Chick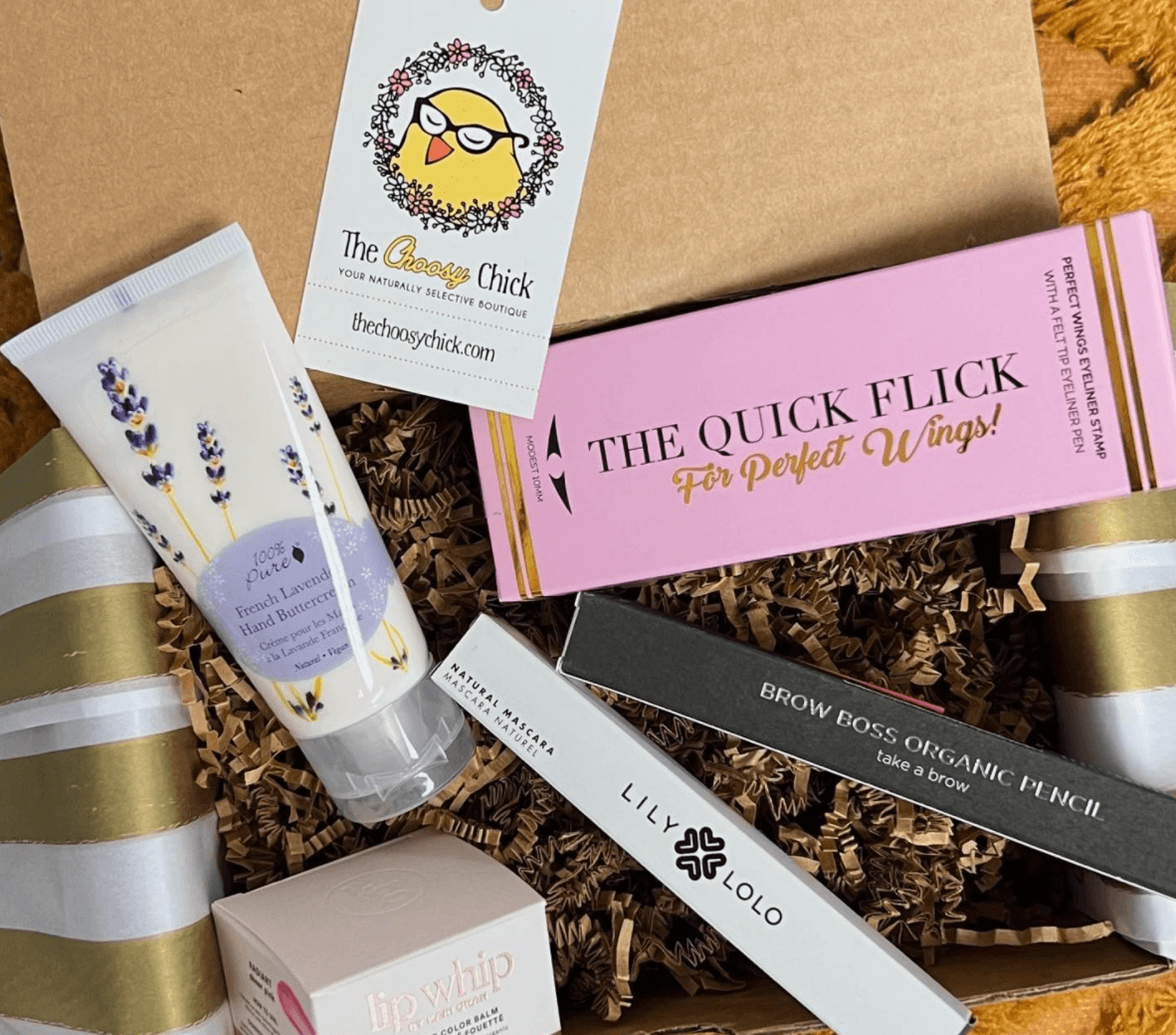 Margot White is the original founder of the Choosy Chick. She is a green beauty expert who started the company out of her personal goal to provide natural, toxic-free health and beauty products.
The brand declares itself as an effective alternative to regular beauty products that contain toxic chemicals that are harmful to adults and children alike.
It takes a different approach from other cosmetic companies by carefully researching and choosing purely natural personal care products.
However, it doesn't compromise its standards and studies various manufacturing processes and ingredients combinations to ensure its beauty products are completely natural.
Many natural beauty products in the industry are not toxin-free. Still, they get away with genuine-sounding names and branding. The choosy Chick looks beyond appearances, and they earn users' confidence by ensuring a strict organic policy.
In addition, the brand educates its customers on the danger of toxin-heavy personal care products and provides other options.
It is a relatively small brand that focuses on supporting real natural and organic products from skincare to haircare and children's products. They have been featured in several green beauty publications like Kates Clean Beauty's organic girl.
The brand also discovers upcoming brands in the beauty industry that provide practical and certified natural care products. It was featured in La Vie De Zee and The New Knew.
Pros
Offer a wide selection of certified organic natural beauty products from skincare to hair care and cosmetics
Clean, green personal care products
Educate the public on the standards and policies of their ingredients
Free shipping on all orders above $75
Free Samples with all orders
10% discount when you subscribe to their newsletter
Good customer service and shopping experience
Cons
High-priced products compared to other stores
Few customer ratings and reviews outside their website
Choosy Chick Products Review
It's not easy to find effective clean and natural personal care products, which is why the brand is considered a rare gem. Choosy Chick sets itself apart as an online beauty marketplace by offering specially curated products.
They do all the hard work of finding clean and safe products which you will enjoy using.
Generally, the store supplies products from skincare to personal care products, including gentle skin products. For the purpose of our Choosy Chick review, we selected some well-loved products in the brand's collection.
This will give you more insight into the items you can get from the store. Here are a few Choosy Chick bestseller products below!
Certified Organic BB Cream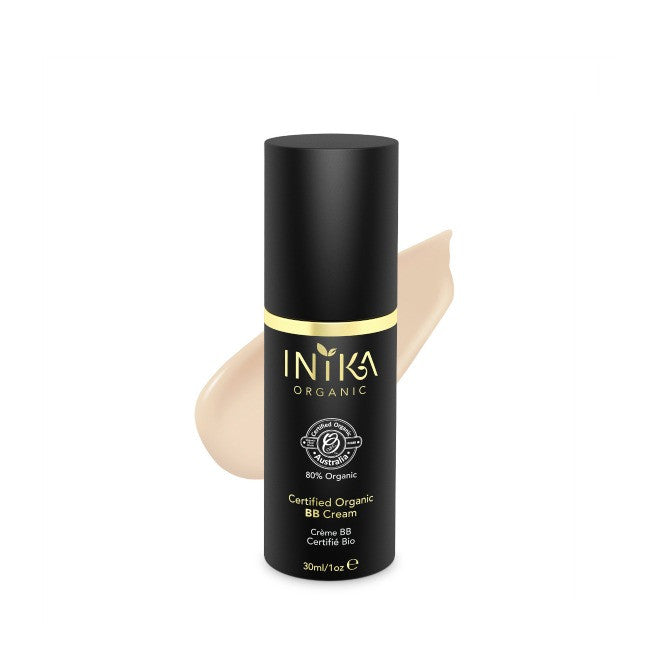 Inika Organic is a certified organic skincare brand that has met all of the Choosy Chick's strict ingredient standards. In addition, the beauty store provides their organic BB cream, a Beauty Balm that offers sheer coverage for blemishes.
BB creams are generally different from foundations, and they offer other benefits apart from range alone.
The certified organic BB cream from The Choosy Chick store contains Jojoba oil, Pomegranate, Prickly pear, Avocado that hides spots and hydrates the skin. It has a smooth consistency and can also be used as a primer, foundation, and moisturizer.
It is suitable for all skin types, and it blends evenly into your natural skin tones.
Choosy Chick offers this organic BB cream in 8 different shades, including; Porcelain, Cream, Nude, Beige, Honey, Tan, Toffee, and Cocoa. So you can choose from any shade that matches your skin tone.
It is also hypoallergenic, non-comedogenic, and dermatologist-approved. You can purchase the Choosy Chick organic BB cream at $45 for 30 ML/ 1 oz.
Honey Love Microdermabrasion Exfoliator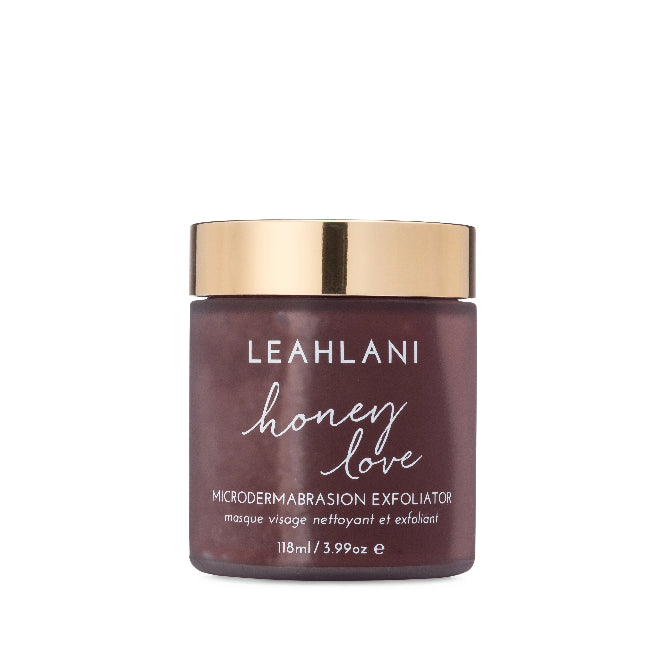 Suppose you have acne-prone skin or just trying to get an even complexion or skin tone. In that case, the Honey Love Microdermabrasion Exfoliator is your go-to option.
It is manufactured by Leahlani skincare, a certified organic skincare brand. The Exfoliator includes a potent mix of plant-based extracts and fresh organic fruits.
The key ingredients include Marqui Berry, tonifying Hibiscus, sweet Hawaiian nectars, stimulating clay, and solid exfoliating crystals. It gently exfoliates your skin and helps to remove all dead cells while it stimulates cellular renewal at the same time.
The recommended use is between 1-2 times weekly to get effective results.
Another benefit of this Exfoliator is suitable for all skin types. It doesn't contain any harsh chemical combinations typically found in most labels. So if you have oily, combination, or acne-prone skin, you will appreciate this product even more.
It also has sweet honey and floral fragrance with basal notes of light lavender.
Jack n' Jill Starter Set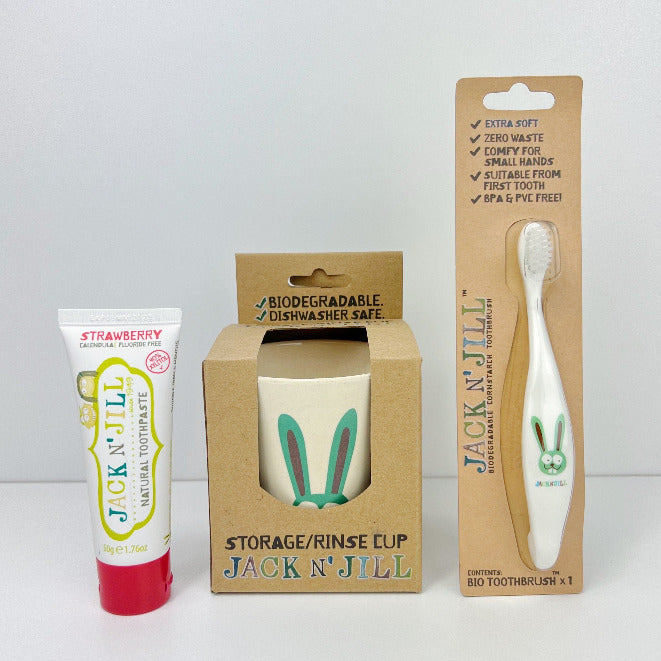 Choosy Chick helps you maintain a sustainable and natural health lifestyle by offering organic natural toothpaste and toothbrushes.
The Jack n' Jill starter set features strawberry-flavored toothpaste alongside a toothbrush and cup with an adorable bunny design. The Choosy Chick also allows you to choose a flavor and character design that suits your taste.
The toothpaste is free of GMO or palm oil extracts, and it does not contain any fluoride or preservatives. It is also suitable for kids from above 6 months, and it does not contain any SLS or dyes.
Meanwhile, the toothbrush is entirely biodegradable and compostable. And the bio cup comes from bamboo and rice husks.
The whole set is made with purely natural ingredients, and it comes in biodegradable packaging. As a result, this dental care set is as effective as fluoride toothpaste and plastic toothbrushes from other labels. It also costs a fair price of $19, and the product will last you for weeks.
Ultra-Light Facial Moisturizer SPF 30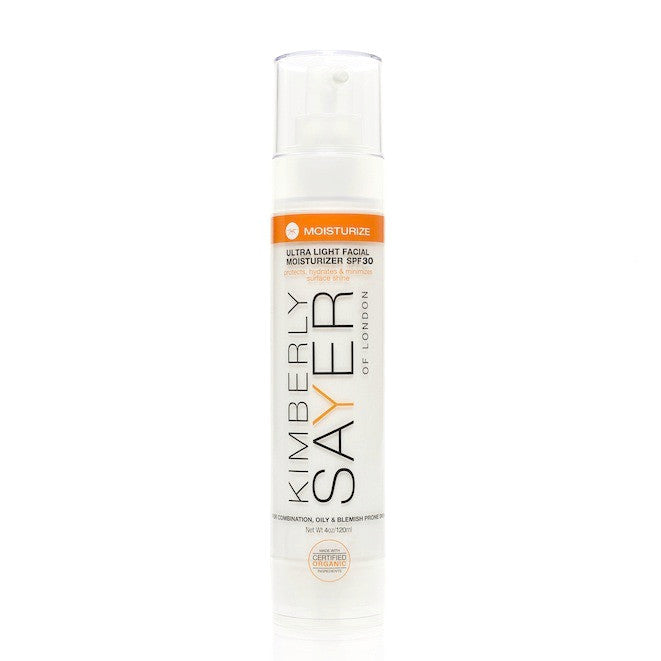 Choosy Chick offers this natural facial moisturizer and sun protective cream from Kimberly Sayer that wouldn't block your pores or cause breakouts.
The moisturizer is created with organic ingredients such as Lemon oil which is helpful for a skin detox, reducing excess oil and acne. The moisturizer also offers non-nano mineral SPF to prevent harsh sunburns.
The company states that the product is long-lasting and recommends using it before applying make-up. You can also use it anytime you're exposed to sunlight to protect your skin from harmful UV rays.
It contains a generous amount of zinc oxide, which causes the dark hue to offer more sun protection and the product costs $34.
Smart Curl Leave-in Conditioner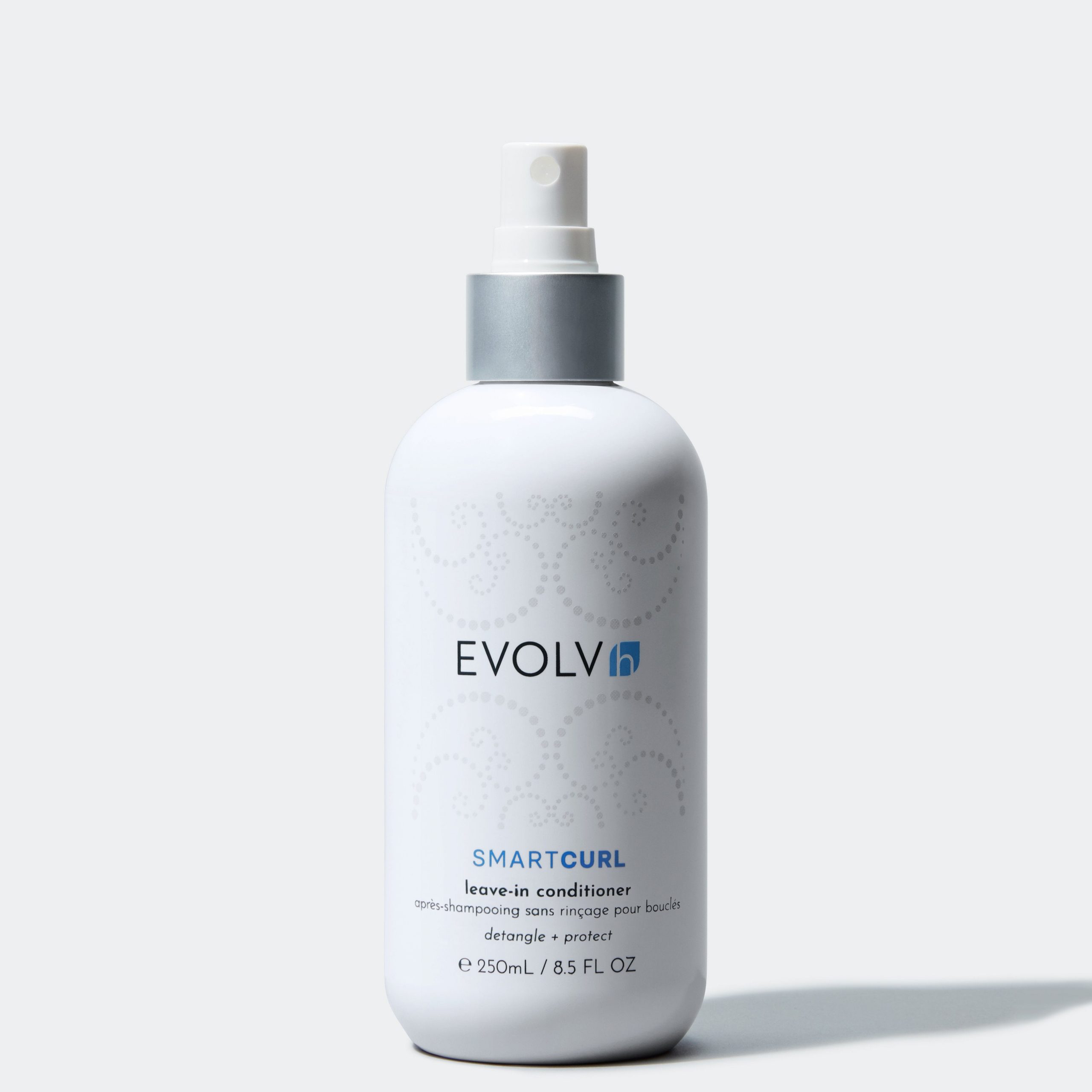 Choosy Chick does not fall short in the natural hair care category. They offer natural shampoo or soap bars, hair treatment, and several other materials.
In their hair care product selection, one bestseller item is the Smart Curl leave-in conditioner from Evolve. It has a super lightweight feel, and it is made especially for dry or curly hair.
The hair formula consists of shea butter coconut oil with a hydrating richness that helps reduce breakage and protects the hair from UV or heat damage. It is suitable for all hair types, and it appeals to both male and female users.
Hair detangling, moisturizing, and nourishment are a few of the many benefits that this natural leave-in conditioner offers at a small cost of $29.
Choosy Chick Reviews from Customers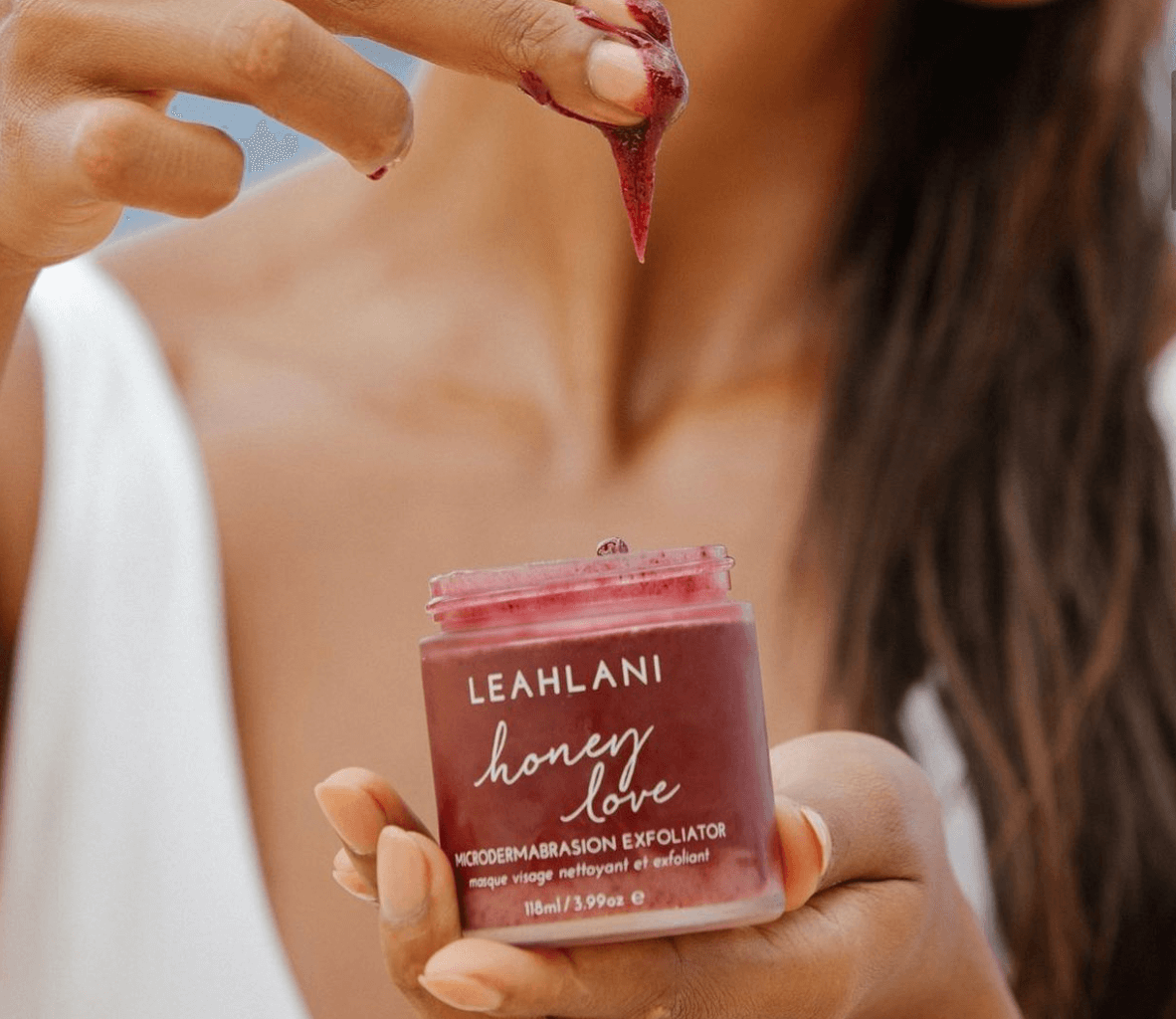 Choosy Chick shows testimonials from real customers on different products they purchased from the store. Most of the positive feedback from customers is their excellent customer service and product packaging.
The first comment on the page was from a customer who appreciated their choice of packaging and overall shopping experience.
We found another testimonial that stated, "My package came today, and I'm so thrilled! Your packaging was darling, and enclosing an extra goodie just tickled me! Great company! Thank you for your great service… I love the product!"
Another review said, "I love Choosy Chick! Your customer service is so fantastic."
However, despite the brand's popularity, we couldn't find many customer reviews outside their website. There have been some positive reviews on review sites and natural beauty blogs with great recommendations from editors.
On Knoji, the brand has an overall score of 3.5/5 stars from customer ratings.
It also states that the Choosy Chick is a low to mid-range performing brand compared to other labels. On Facebook, the brand's page has 5-star ratings from only two customer reviews, and they barely have any comments on their Instagram page with under 10k followers.
Still, the brand is well-celebrated in the natural personal care industry.
Sign up for Choosy Chick
When you sign up for a Choosy Chick account, it's easier to manage your orders and shopping list. You can also track your order to monitor the delivery process after the product has been shipped.
If you also sign up for their email newsletters, you get a 10% discount on your orders. You will also get updates on various offers and promotions directly in your mail.
Where to Buy Choosy Chick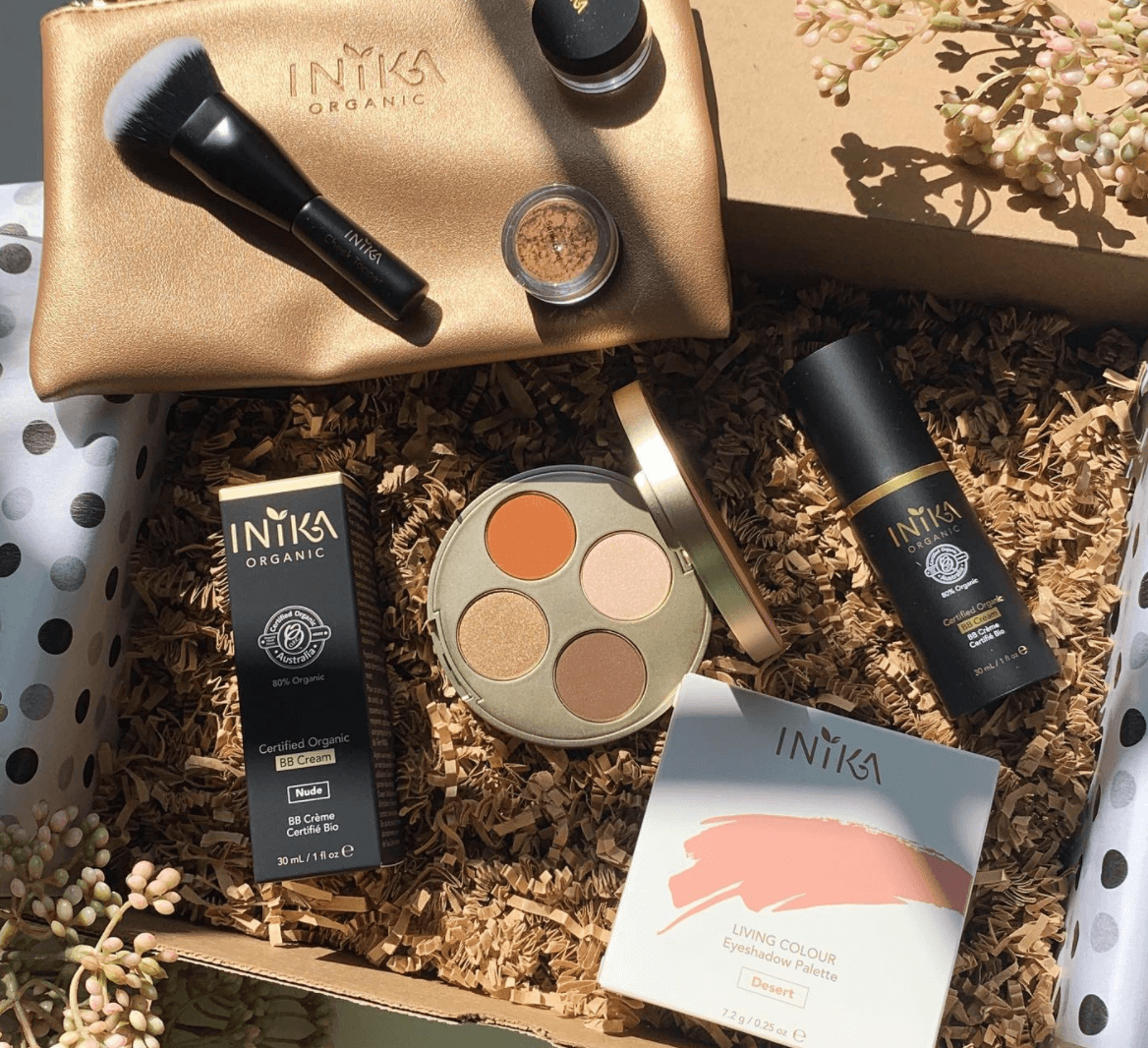 The Choosy Chick is an online shopping store that offers natural skincare, haircare, and personal care products from various brands and labels. In addition, they choose products from a few select brands that comply with their policies and regulations.
The company is based in Connecticut, the United States, and buyers can shop their products exclusively online.
Choosy Chick Shipping and Return Policy
The Choosy Chick ships to the U.S, Canada, and International locations. Still, they have different policies and shipping costs for particular areas. The brand offers free shipping for all US orders above $75, and shipping takes 2-3 business days.
You will get a shipping confirmation mail containing a tracking number which you can use to follow your order.
For Canada and international orders, shipping costs depend on the weight of the order and the import or customs duties in your location. The Choosy Chick does not ship to the UK, Europe, and Russia.
They're also unable to ship certain brands outside the US and Canada. International orders also ship in 2-3 business days; however, the delivery may be delayed depending on the destination country.
Choosy Chick Return Policy
If you're not satisfied with your order or you got the wrong package, you can take advantage of the brand's 21-day return period. 50% of the product must have been used for your order to be eligible for returns.
Once you've processed your returns, the brand will refund you a store credit worth the original purchase price.
They do not offer refunds for shipping charges. Products that you get on sale or through promotions are not eligible for discounts. Other items such as lipsticks, samples, or trial sizes do not qualify for returns.
The Choosy Chick's refund or return policy does not cover international orders.
Choosy Chick Promotions and Discounts
You can save 10% on orders when you sign up to receive email newsletters from The Choosy Chick. You will also get notifications and updates on The Choosy Chick sales, promotions, and educational news flashes.
Choosy Chick discount codes can only be applied to one order at a time, even where there is more than one discount code.
Contact Choosy Chick
If you need to make further requests and inquiries outside this review, then you can speak with their customer care reps in the following ways:
Phone: 214-684-2000
Email: [email protected]
Website: You can submit your complaint or feedback through the online contact form available.
Choosy Chick Review: Editors Verdict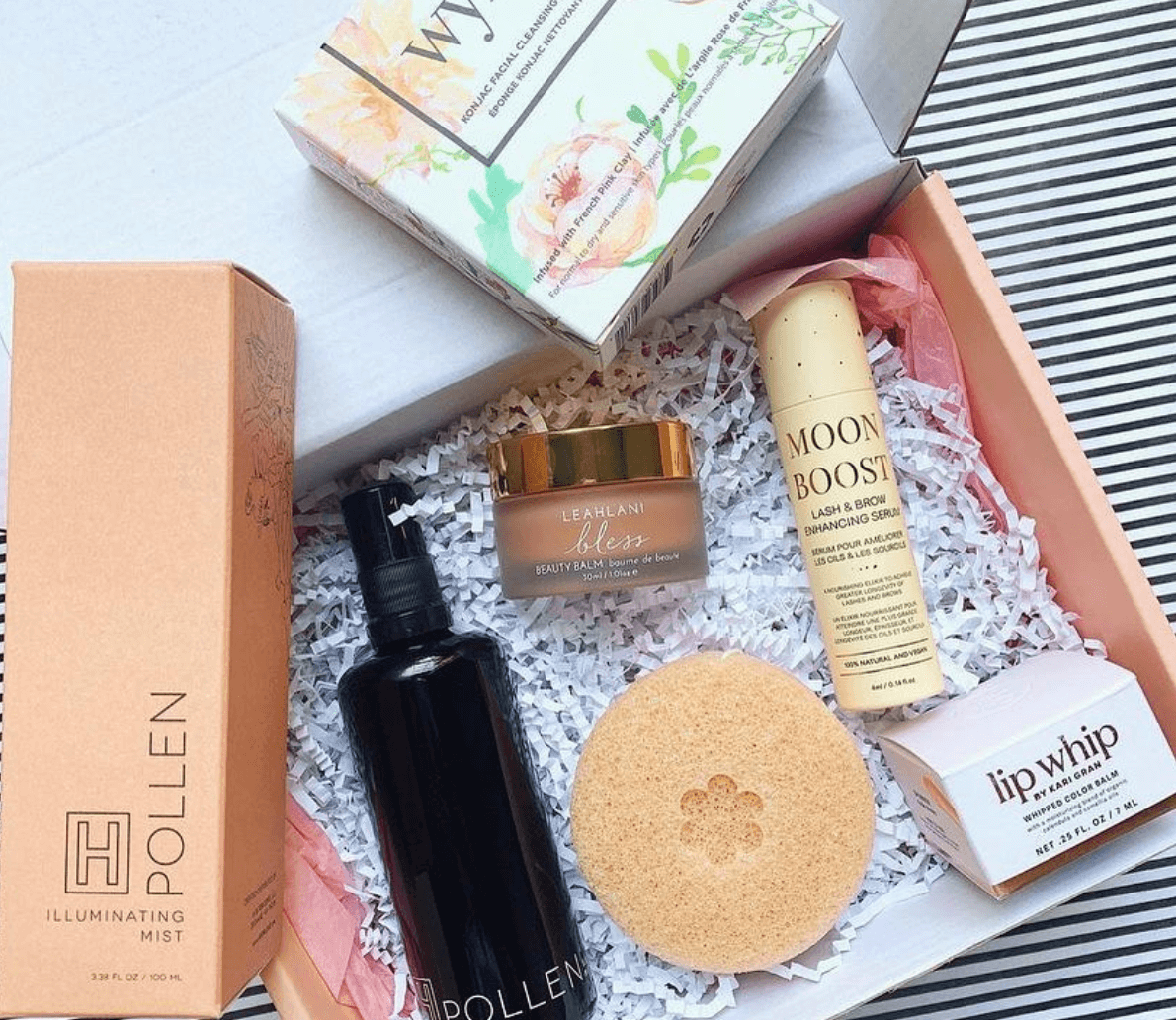 The Choosy Chick is a one-stop store that offers green, natural care products. They prioritize brands that follow their strict ingredient standards to ensure that they provide their customers with the best resources.
It is a small-run business that competes with giant corporations and brand names in the beauty industry.
Our natural care industry is filled with many labels that do the barest minimum in providing pure organic products. The Choosy Chick dares to be different by going beyond the FDA regulations and taking an alternative approach.
It conducts research on manufacturing processes and ingredients that natural brands use for their products.
We obtained most of the Choosy Chick information from the brand's website and affiliate blogs. There are not many Choosy Chick reviews outside their domain, which is surprising considering the brand's popularity.
Regardless of the customer reviews, the majority of the buyers are satisfied with their products and customer experience.
Based on Choosy Chick reviews and our independent research, we score the brand 3.8/5 stars. We appreciate their commitment to providing clean, green care products suitable for men, women, and children alike.
However, it's also clear that we need more brands like the Choosy Chick that create awareness and help to develop a mindful, sustainable society.
Still on the hunt for a high-quality beauty care brand? Make sure to take a look at our popular beauty brands reviews such as The Detox Market Review, Amika Review, FabFitFun Review, and Aesop Review.
Choosy Chick FAQ
Is the Choosy Chick Legit?
It is normal to wonder if the Choosy Chick is a legit brand when you consider that there are many scammers on the internet. However, from our research, the customer experience with the brand is top-notch.
Furthermore, we couldn't find any evidence that the website is trying to rip off buyers or steal your hard-earned money.
The website does not contain any suspicious spam ads or third-party links to hack your personal information.
Most customers also state that they would buy from the website again and that they enjoyed their shopping experience. The brand's products are also dermatologist tested.
Is the Choosy Chick cruelty-free?
Yes, the Choosy Chick is 100% cruelty-free, and they do not compromise on their zero-tolerance policy on animal testing. In addition, they only offer vegan, gluten-free products without any artificial extracts or preservatives.
You can also check The Choosy Chick's Big Baddies Page on their website, where they educate the public on all their policies and standards.
They offer a comprehensive list of the ingredients they permit and show the ingredients that do not comply with the natural care movement. In addition, you can take your time to go through their website to get a complete picture of the brand's missions and operations.
Finally, their learning tab is also available to help you be more aware and mindful of the wrongful practices in the cosmetics industry.
Does Choosy Chick offer Samples?
The brand offers free samples with every order, which is always exciting for buyers. If you're a first-time user trying to test out their product, then you can purchase a sampler bag for only $29.
They also offer mini travel kits so you can maintain your care routine even if you're on vacation. And, the brand provides ethical work opportunities for women in India.
Are Choosy Chick products certified?
Almost all the Choosy Chick product line products are certified by various regulatory bodies. Here's a list of some products and their certifications below:
Organic BB Cream – Certified Organic by Organic Food Chain Australia, Certified Vegan with the UK Vegan Society, Certified Cruelty-free, Certified Halal
Honey Love Microdermabrasion Exfoliator – Certified Organic and Wildcrafted
MOA Daily Cleansing Ritual – MOA is a 2015 Green Parent Gold Award Winner, certified 100% Natural and Cruelty-free
Smart Curl Leave-in Conditioner – Certified vegan, cruelty-free, Sodium chloride-free, and Keratin safe.