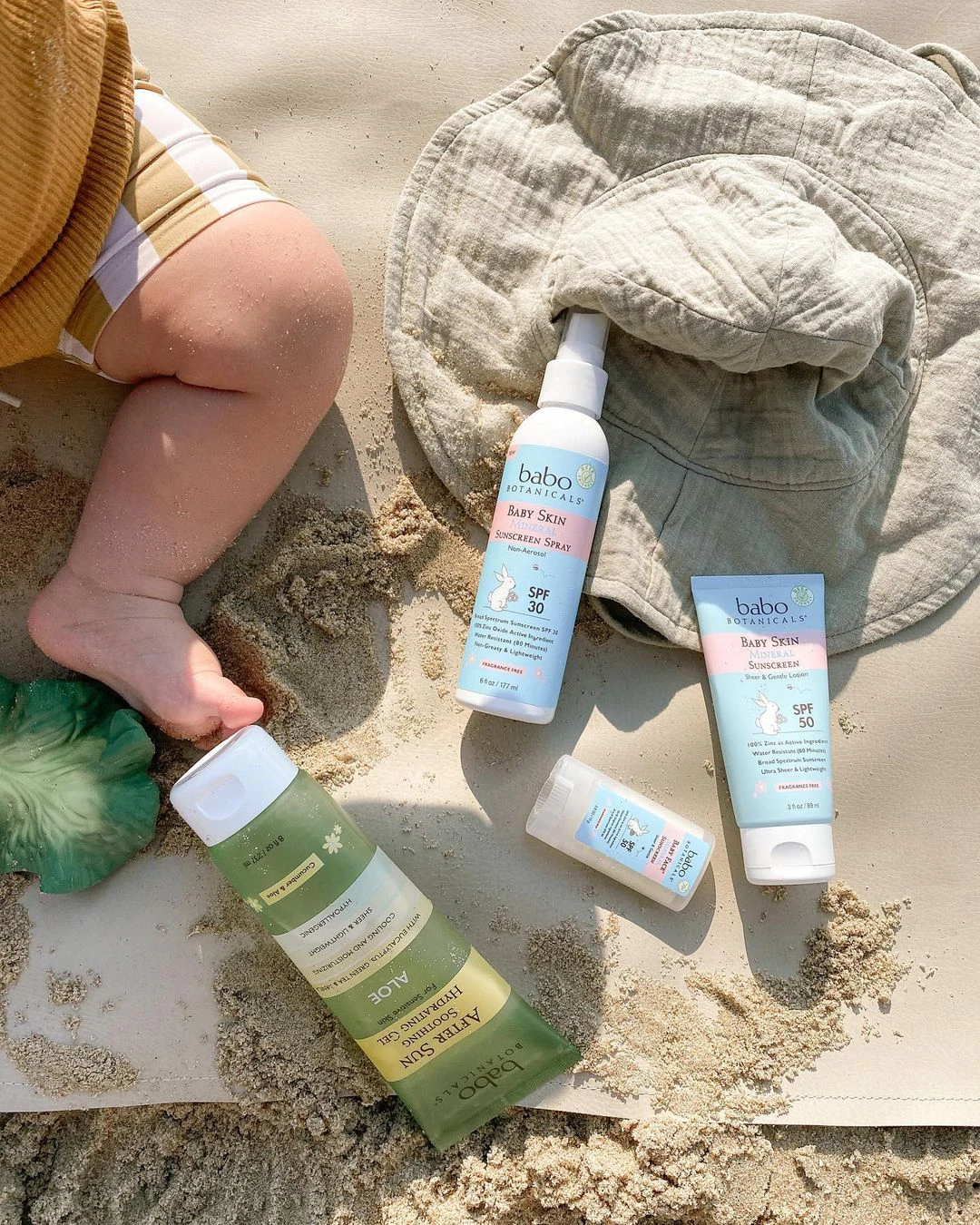 Headquartered in Scarsdale, NY, Babo Botanicals is known for its gentle and effective ingredients that are safe for all skin types. They offer an extensive range of products, including shampoos, conditioners, body washes, sunscreens, and lip balms. These products are vegan, cruelty-free, and free of harmful chemicals or fragrances. Our Babo Botanicals review will look at the ins and outs of this company, including its best-selling products, customer reviews, promotions, shipping, and return policies. Read on to decide if their sun, skin, and hair products are worth purchasing.
About Babo Botanicals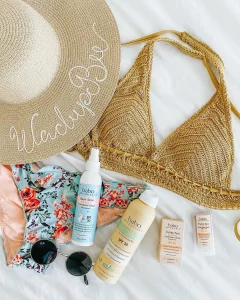 Founded by Kate Solomon in 2010, Babo Botanicals is a family-owned company. Kate needed plant-based personal care products for her newborn when she realized none was available. With this recognition of a gap in the market, she decided to formulate and provide solutions that were safe for little kids, adults, and the environment.
Kate paired her passion for ethical, sustainable agriculture and nutrition with her decade-long, cutting-edge experience in formulating products to create a line of all-natural personal care products. She named the company Babo Botanicals after her child's security bunny to reflect their commitment to providing the safest, purest products possible. The brand has 79k Instagram followers and more than 31k followers on Facebook.
Pros
All-natural, organic ingredients
Safe for all skin types
Vegan, cruelty-free, and gluten-free
Free of harmful chemicals or fragrances
Extensive range of products
The brand accepts returns and exchanges
Cons
Some products are pricey, but worth the buy
Free shipping is not available for all orders
No phone support
Babo Botanicals Ingredients
Babo Botanicals bases its mission on the premise that kids and adults deserve pure, safe, and effective products without harsh chemicals or fragrances. All of their ingredients are plant-based, vegan, and certified organic. The products are never tested on animals and are also gluten-free and non-GMO.
The brand remains careful to avoid potentially harmful or irritating substances, such as sulfates, phthalates, parabens, or synthetic fragrances. The main Babo Botanicals ingredients include:
Aloe Barbadensis Leaf Juice, known for skin conditioning and aroma
Avena Sativa extracted from oat acts for skin protection, soothing, conditioning, anti-Irritant, and anti-Itching
Avocado oil to replenish hair, dry skin, and calm itchiness
Cocoa butter, which soothes and moisturizes dry, sensitive skin
The list is extensive, as the brand takes pride in formulating its products with the most gentle, effective ingredients possible.
Babo Botanicals Products Review
The brand offers an extensive range of products, including shampoos, conditioners, sunscreen, and body lotion. This Babo Botanicals review will examine some of its bestsellers.
Babo Botanicals Sunscreen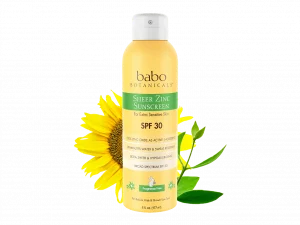 Sunscreen is an essential product for kids and adults alike. Babo Botanicals offers a variety of sunscreen formulas to fit every need, including lotion, spray, and stick. All their sunscreens are water-resistant, natural, and free of harmful chemicals.
A good example is the Sheer Zinc Continuous Spray Sunscreen SPF30. This natural sunscreen comes with a non-nano zinc oxide filter that offers broad-spectrum protection. It forms a protective layer on the skin, which helps reflect and scatter damaging UVB and UVA rays without irritation. 
The product is easy to use and is rich in sunflower oil and aloe vera to moisturize and soothe the skin. It also provides water resistance for up to 80 minutes. With a pH level of 8-9, it won the Redbook Award winner for Best Sunscreen.
Babo Botanicals Sunscreen is lightweight, hypoallergenic, and fragrance-free. It also contains the exclusive Bobo Nutri-Soothe Complex, which is rich in antioxidants and vitamins. Best of all, it is reef safe, without any Octinoxate or Oxybenzone. 
Spray the sunscreen onto your skin with the bottle around 8-12 inches away. Rub in the white cream until it blends with your skin. Alternatively, you can spray the lotion onto your palm and spread it on your skin for better control. 
Sheer Zinc Continuous Spray Sunscreen SPF30 has a price tag of $18.99 and comes in a 6 oz bottle. It is also free of synthetic fragrances, gluten, soy, dairy, peanuts, walnuts, almonds, parabens, sulfates, phthalates, or common allergens.
Babo Botanicals Shampoo
The Swim & Sport Citrus Mint Shampoo & Wash is one of the brand's best-selling items. It is an outstanding choice for babies, kids, and adults who want a shampoo tough on dirt but gentle on the scalp. With a new and improved formula, it hydrates and replenishes hair, skin, and scalp. 
The 2-in-1 shampoo contains a hypoallergenic, plant-based formula enriched with sustainably and ethically produced passion fruit seed oil. This oil, combined with other ingredients such as green tea and aloe vera, provides nutritious vitamins that condition and soothe the skin.
Designed to revitalize hair, it is gentle for daily use and works on all hair types. Additionally, offers deep purifying and replenishing body wash and shampoo. The shampoo contains plant-based Phytic Acid, which helps remove salt, chlorine, and minerals.
The product has a Citrusy-fresh scent, and it contains tree nuts, shea butter, and coconut. It also features a blend of organic nutrient-soothe complexes high in vitamins and antioxidants. 
Babo Botanicals Shampoo has been tested by a dermatologist for allergies and quality. Moreover, it's vegan and cruelty-free, and free of harmful ingredients, such as parabens, sulfates, phthalates, formaldehyde, synthetic fragrances, sodium chloride, and common allergens 
We all know how important it is to have a good hair day. It will not only make you smell great but will also make your hair feel smooth and silky. The shampoo is available in a 16 oz bottle, and it costs $16.99.
Diaper Cream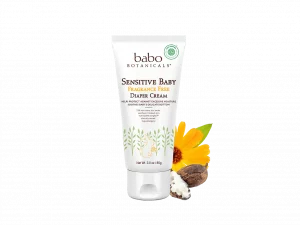 Diaper cream is essential for any parent with a young child. It helps to protect the skin from diaper rash and other skin irritations. Babo Botanicals offers a variety of creams, each with its own set of benefits.
One good example is the Sensitive Baby Zinc Diaper Cream. The brand formulated this cream to soothe and protect the delicate skin of babies. It is fragrance-free and comprises a high 25% non-nano zinc oxide, making it among the most effective diaper creams.
The thick and creamy formula is easy to apply and contains nourishing organic ingredients such as colloidal oatmeal, cocoa, and shea butter. These ingredients provide deep hydration to the skin while protecting it from irritants. Like other products from this company, it is also free of sulfates, phthalates, parabens, formaldehyde, synthetic fragrances, and other harmful ingredients.
This Babo Botanicals review found that the cream provides a moisture barrier that helps protect your kid's diaper area, and the silky-smooth gel keeps the skin dry while still feeling supple and soft. The product features organic Calendula that soothes delicate and sensitive skin. 
Babo Botanicals Diaper Cream has been clinically tested under pediatric and dermatological control, and it's gluten, dairy, and soy-free. Furthermore, it is enriched with the exclusive Nutri-Soothe Complex from plants 
The cream comes in a 3 oz bottle priced at $11.99. When using the product, change soiled diapers aptly. Apply the rich cream to dry and clean the diaper area to keep your child's skin feeling supple and soft.
Babo Botanicals Calming Baby Lotion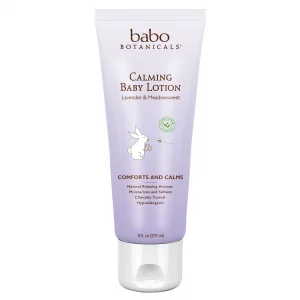 The skin of babies is very delicate and can get irritated quickly. Therefore, it is essential to use a good quality lotion. The lotion should be able to soothe and calm the skin while also providing hydration.
Babo offers a Calming Baby Lotion that is perfect for this purpose. The Calming Baby Lotion is ideal for babies and adults. Made with a blend of organic ingredients that help to soothe and protect the skin, this lotion is perfect for use on sensitive skin. These include lavender oil, chamomile, and aloe vera, all known for their soothing properties.
This hypoallergenic, gentle, fragrance-free lotion also includes Meadowsweet Oil, which moisturizes delicate skin. The cream is also free of harmful chemicals such as sulfates, phthalates, parabens, and synthetic fragrances. The product is also vegan and cruelty-free, and it has a soothing aroma that captures the soft essence of the lavender field without becoming overpowering.
The lotion has non-greasy, ultra-moisturizing properties that help soothe and calm the skin, and it contains French Lavender in its purest form to relax, for better restful sleep.
The Meadowsweet Oil moisturizes delicate skin, and it comes enriched with organic Sunflower, Shea Butter, and Chamomile. Because the lotion is formulated with the Nutri-Soothe Complex, it is rich in antioxidants and vitamins. 
An 8 oz bottle costs $13.99. Apply this Babo Botanicals calming baby lotion after a bath or shower on damp skin, hair, and scalp avoiding areas around the eyes for the best results. Run underwater or rinse for about two minutes to form bubbles.
Babo Botanicals Baby Sunscreen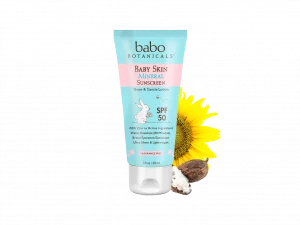 You should always apply sunscreen to your baby's skin when going out in the sun, even on cloudy days. The company offers a natural sunscreen, which is water-resistant and provides broad-spectrum protection against UVA and UVB rays.
The new SPF50 Baby Skin Mineral Sunscreen Lotion uses a blend of natural ingredients that help to soothe and protect the skin. These ingredients include zinc oxide, shea butter, and jojoba oil. The sunscreen is also free of harmful chemicals such as sulfates, phthalates, and other products like Gluten, Soy, and Dairy.
Formulated with non-whitening 100% non-nano zinc oxide, this lightweight Babo Botanicals baby sunscreen is vegan, fragrance-free, and ideal for sensitive skin. Additionally, It offers 80 minutes of reef safety and water resistance. The product has Non-nano zinc as the active ingredient and UVA/UVB antioxidants with SPF 50 broad-spectrum protection.
The SPF50 Baby Skin Mineral Sunscreen Lotion is cruelty-free, made in the U.S., and B Corp Certified. The sunscreen is also Oxybenzone, Octinoxate-free, and reef-friendly. Additionally, it is Hypoallergenic, Fragrance-Free, and Dermatologist Tested.
A 3 oz tube costs $16.99. Apply this sunscreen liberally on yourself or your baby 15 minutes before going out in the sun. Reapply the lotion after 80 minutes of sweating or every two hours. 
Babo Botanicals Reviews from Customers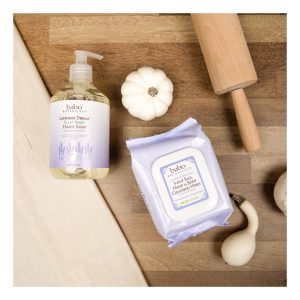 The brand has received many positive reviews from customers on its products. Customers love how gentle and effective the products are on their skin. They also appreciate that the products are free of harmful chemicals and fragrances.
A product such as the SPF50 Baby Skin Mineral Sunscreen Lotion has received a 4.8 out of 5-star rating on the brand's website. The Sheer Zinc Continuous Spray Sunscreen SPF30 has 4.4, and the Swim & Sport Citrus Mint Shampoo & Wash – 16 oz has a 4.9-star rating. These ratings are a clear indicator that Babo Botanicals is a high-quality, trusted brand among its customers.
One customer said she used the product for about two weeks with her kid. Her daughter is five years old and has sensitive skin, and they have never irritated her skin.
Another customer said that she has been using the SPF50 sunscreen for her baby since he was born. She loves that it is lightweight, non-greasy, and easy to apply. It is also very effective in protecting her baby's skin from the sun.
A third customer said that she has used their products for years and loves them. She said that the products have never failed her, and she always comes back to them.
However, the brand has also received a couple of negative reviews, with most customers complaining about the high prices of the products. But, others have countered this argument by saying that the quality of the products is worth the price.
Sign Up for Babo Botanicals
Open an account with Babo Botanicals to start enjoying the benefits of being a loyal customer. To create the account, head to their website and input your first and last name, email address, and password. Join Babo's Family and get 15% off your first purchase and more.
Where to buy
You can purchase their Babo Botanicals products directly on their website BaboBotanicals.com. You can also find their products on select retailers, including Amazon, Target, Walmart, Wegmans, SkinStoreand Ulta. Visit their Store Locator page to find the nearest location that sells their products.
Babo Botanicals Shipping and Return Policy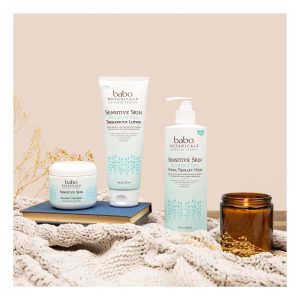 Shipping
The company ships to the contiguous United States, Hawaii, Alaska, and other U.S territories. Within the United States, the standard shipping option costs $8.95 for all orders below $40 and is free for orders over $40 after discount. It will take 1-3 business days for shipping to commence and 5-10 days to reach destinations. 
Once shipping commences, the brand will send you an email with your tracking information to help you keep track of your order. The brand also calculates taxes according to the shipping destination.
Return Policy
To receive a store credit or refund, you will need to obtain a Return Authorization. Customers have to request the Return Authorization within the initial 30 days of purchase. The return products need to be unused and in their original packaging.
Promotions & Discounts
The company offers various promotions, including a discount of 15% on your first order when you open an account with them. They also offer free standard shipping on US orders worth more than $40.
Contact Babo Botanicals
Should you need further assistance or have any questions, you can reach out to their support team through their website by filling out the contact form. You can also send a message on one of their social media platforms. Alternatively, send them an email at [email protected] for general inquiries or [email protected].
Babo Botanicals Review: Editors Verdict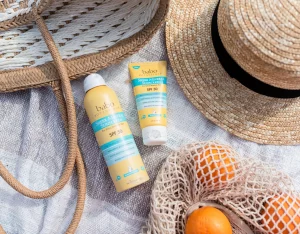 To sum up this Babo Botanicals review, we find the brand trustworthy because it offers high-quality and effective products that are gentle on the skin. The brand offers a variety of products for different skin types and needs. The products also have affordable prices and can be found in many retail stores. 
Since the brand uses only natural and organic ingredients, their products can be on the pricier side. However, they often offer promotions and sales, so it is worth checking their website for deals before purchasing. With most customer reviews being positive, we recommend trying out their products. 
If you're still looking for amazing skin and hair care products, consider reading these reviews of Color Street Review, Deva Curl Review, Ahava Review, and Disco Review. 
Babo Botanicals FAQ
Is Babo Botanicals organic?
The company formulates all its skincare products in a certified organic farm located in New York. On the farm, they create the products with a certified organic Nutri-Soothe blend, which combines chamomile, watercress, calendula, and kudzu extracts.
Is Babo Botanicals cruelty-free?
The brand assures its customers that they do not conduct ingredients or product testing on animals and neither do they commission others to do it on their behalf.
Are Babo Botanicals safe?
Yes. Babo Botanicals is a safe brand. All their products are hypoallergenic, pediatrician-tested, and free from harsh chemicals. Additionally, they are easy on the skin and do not cause any irritation.
Where are Babo Botanicals made?
Babo Botanicals formulate all their products in a certified organic farm located in New York. They use a certified organic Nutri-Soothe blend to create all their products.
Are Babo Botanicals safe for babies?
Yes. All its products are pediatrician-tested and hypoallergenic, high quality, safe, derived naturally, and non-irritating. They come with a solution-focused on remaining safe for young babies and effective for adults.