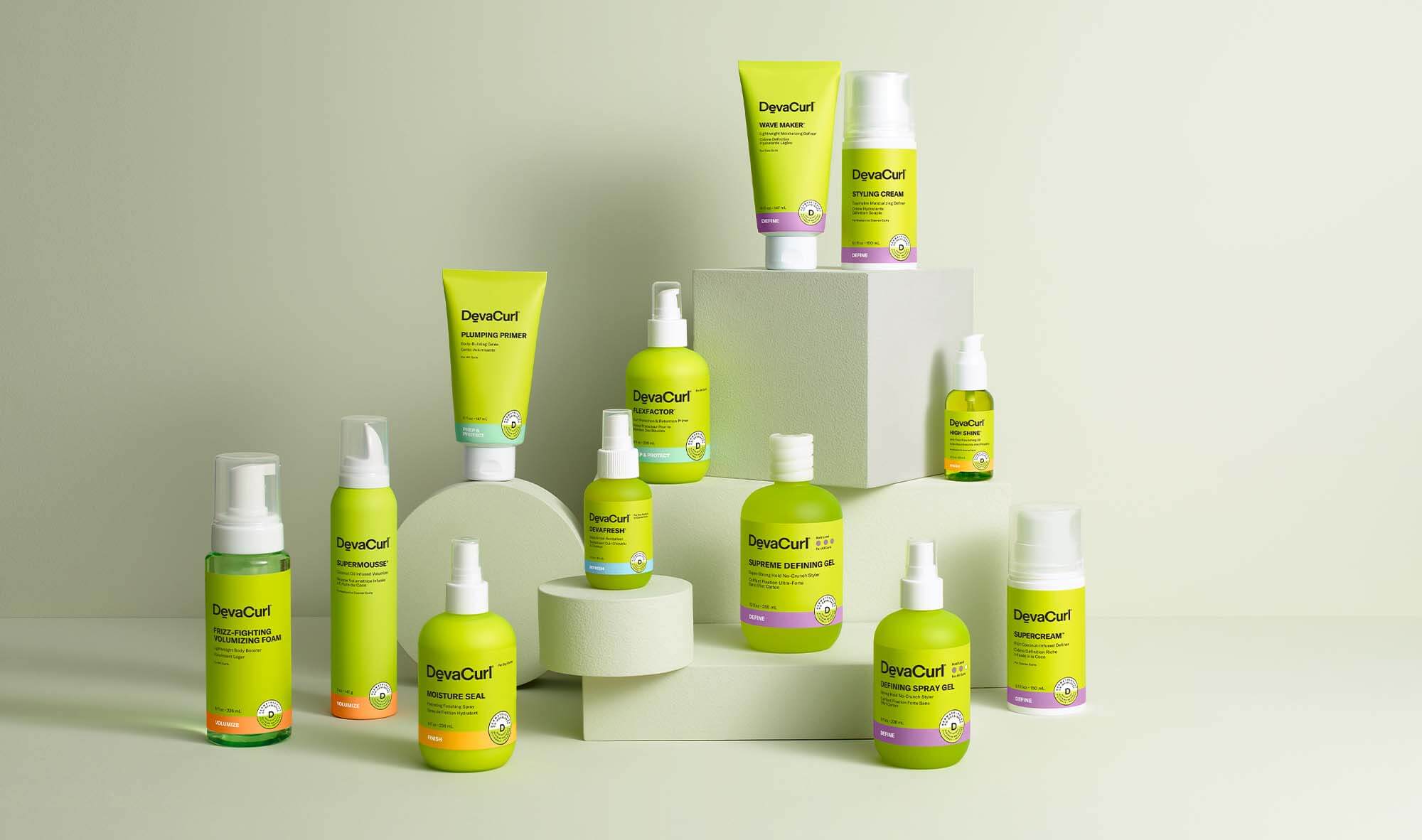 Headquartered in New York, New York, DevaCurl offers an expansive selection of haircare products, including shampoos, conditioners, styling creams, gels, hair treatments, and accessories. Their products are sulfate-free and work to define, hydrate, and nourish curls. Whether you have short or long hair, big or small curls, Deva Curl has something ideal for you. This Deva Curl review will examine this company's top-selling products, customer reviews, discounts, shipping, return policy, and much more. Read on to find out if DevaCurl products are worth checking out.
About DevaCurl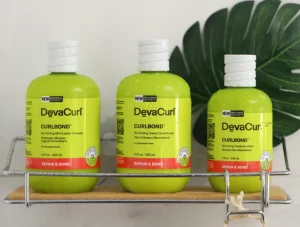 DevaCurl is a haircare brand that specializes in curly hair. Founded by Lorraine Massey in 1994, the brand offers a range of cleansers, styling products, tools, and treatments to help women with curly hair achieve the perfect look. Lorraine started the brand to help curly-haired girls embrace their natural hair by creating products that make it easy to tame the wild, rebellious locks.
She began by launching the DevaChan salon in New York, where she found success in most of her endeavors. After she authored the Curly Girl Handbook and created the famous Curly Girl Method, DevaChan salon became a mecca for curly-haired women. Since then, the DevaCurl brand has been growing steadily, becoming one of the most popular brands in its category.
In 2013, Lorraine sold the brand to Tengram Capital Partners, a private equity firm that invests in leading consumer and retail brands. However, at the moment, Henkel, a homecare and beauty parent company, owns DevaCurl.
Renowned publications such as Mashable, Good Housekeeping, The Cut, Buzzfeed, Refinery29, and more have sung praises of the DevaCurling products. And rightfully so, as the products are some of the best in managing curly hair. This Deva Curl review also found that the brand has gained over 565K Instagram followers, with numerous mentions in magazines, news, and blogs. 
Pros
They offer an extensive selection of styling products, conditioners, cleansers, and tools
The brand formulates all its products specifically to serve curly hair
The company offers Dermatologist tested ingredients and stylist approved products
They use botanicals, natural oils, and extracts in the production
Their products are gluten-free and cruelty-free
All products are free from phthalates, SLS/sulfates, parabens, and silicones
Cons
Costly shipping fees for international customers
They do not offer round-the-clock customer service
You cannot return Final Sale items and any product you buy during Cyber Week promotions
DevaCurl Products Review
DevaCurl products are gentle, not irritating, and come with No-Poo formulas that bring out the natural beauty of your wavy hair. It's also considered one of the best hair product brands on the market for wavy hair. That said, here is a breakdown of their bestsellers.
DevaCurl Fragrance-free & Hypoallergenic No-Poo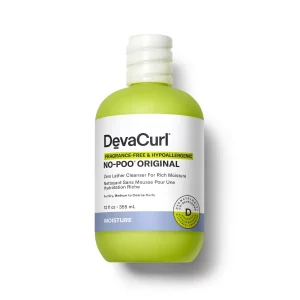 This No-Poo Cleanser from DevaCurl is a non-irritating, fragrance-free, and hypoallergenic option for those with delicate scalp skin. It is also great for color-treated hair. The cleanser comes in a 12 oz bottle and removes all the buildup from your scalp and hair without stripping the natural oils. 
This gentle and non-lathering cleanser caters to people with sensitivities towards gluten, essential oils, fragrance, or dyes. The brand formulates it specifically for people who possess dry curls, coils, and waves. Its rich moisture-preserving qualities leave medium and coarse, curly hair looking bouncy, shiny, and hydrated. 
The DevaCurl No-Poo is one of the brand's top products and a bestseller. Unlike traditional shampoos, which contain harsh cleansing agents like SLS/SLES sulfates, this DevaCurl product contains gentle ingredients that cleanse the hair without stripping it of its natural oils. With continuous use, you can expect spreadability, finger-combing, and detangling.
Besides your hair, the DevaCurl No-Poo is also good for your scalp, as it helps to remove any buildup without irritating the skin. However, if you are prone to scalp sensitivities, you should first consult with a certified Dermatologist to understand what factors contribute to your state. From there you can decide whether the product is suitable for you.
For sustainable reasons, DevaCurl makes its bottles using 50% recycled plastic. This measure helps them reduce their eco-footprint and remain eco-friendly.
DevaCurl Fragrance-free and Hypoallergenic One Condition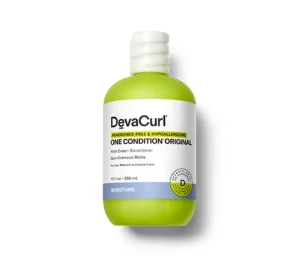 The One Conditioner from DevaCurl is also fragrance-free and hypoallergenic. Our Deva Curl review discovered that it comes in a 12 oz bottle designed to detangle and add shine to your hair. Unlike other products, it is safe for everyday washings, making it a viable choice for those with delicate scalp skin.
The hypoallergenic one-condition is a rich cream conditioner formulated for people with sensitivity towards dyes, gluten, essential oils, and fragrance. It is ideal for curly hair of all types, as it contains ingredients that are beneficial to both dry and oily scalps. It also helps to reduce frizz, static, and tangles while promoting healthy hair growth. 
Users of this conditioner often say that it leaves their hair feeling soft, manageable, and healthy after just one use. It is also color-safe and contains no sulfates, parabens, or silicone. Just like the No-Poo Cleanser, this DevaCurl conditioner also provides better detangling, finger-combing, and slip benefits. 
The moisture preserving abilities help control frizz, fight tangles, and make medium to coarse curls feel bouncy, soft, and nourished. There are differences between the Fragrance-Free & Hypoallergenic One Condition Original and One Condition Delight. The main one is that the former caters to hair with medium to coarse textures, while the latter is suitable for dry curls, coils, and fair waves. 
On the other hand, the former also caters to people with fragrance sensitivities, while the latter does not. With a $26 price tag, this conditioner is affordable and provides value for money.
DevaCurl DevaDryer & DevaFuser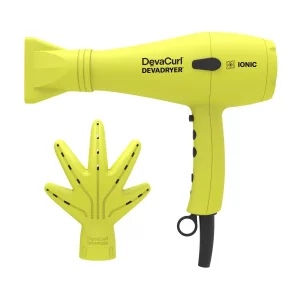 The DevaCurl DevaDryer and DevaFuser is a unique tool that helps dry and style your curly hair. It is designed with a DevaFuser that helps to evenly distribute the airflow while the DevaDryer safely dries your hair. This combination results in faster drying time, better control, and reduced frizz.
It features Curl Flexible Alternating Ionic Technology, which helps users achieve sleek blowouts or voluminous curls. The patented and hand-shaped DevaFuser works by surrounding the coils with a 360-degree airflow. It gets deep to the hair roots to speed up the drying process, while the ionic technology seals in the moisture and reduces frizz.
This Deva Curl Diffuser also has a cool shot button that locks in the style and helps set the curls. Follow the following steps to use the product:
Take the DevaDryer barrel and insert it into the DevaFuser end. 

Push the DevaDryer into the DevaFuser gently and ensure firm attachment. Turn on the DevaDryer.

First, hold the DevaFuser close to the scalp and dry the roots. Afterward, cradle the curl ends in the Fuser, move it toward your scalp to scrunch the hair, and then hold for a few seconds. Remove it gently and repeat the same process on the rest of the hair.
The + ions improve your hair volume when you use the DevaDryer and DevaFuser, while the – ions smoothen the frizz when you blow out your curls. This aspect enables you to embrace Curl Flexibility and explore new hairstyles. Get this product for only $175.
DevaCurl CurlBlond Mask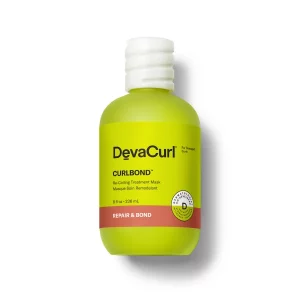 The CurlBlond Mask from DevaCurl is a deep-conditioning treatment designed with a Patented CurlBond Complex to nourish and re-coil damaged curls. The mask works its way from the inside, where it re-links broken bonds, seals split ends, improves strength, and protects them from future damage. It also helps restore the vibrancy of your hair while repairing any damages.
The CurlBlond Mask comes in an 8oz bottle and is safe for daily use. It contains ingredients such as Arginine, Succinic Acid, Naturally Derived Guar, and Lysine. It is a rinse-out product so use it in place of your conditioner.
It is ideal for repairing all curl types with chemical or mechanical damage such as brushing, heat damage, and friction. The CurlBlond Mask is also color-safe, vegan, gluten-free, and sulfate-free. This deep-conditioning mask has a price tag of $36 and offers value for your money.
For those who would prefer a leave-in treatment, the brand recommends their Leave-In Decadence. It is a quick-absorbing conditioner that you can leave in without heaviness and enjoy its moisturizing benefits.
DevaCurl Ultra Defining Gel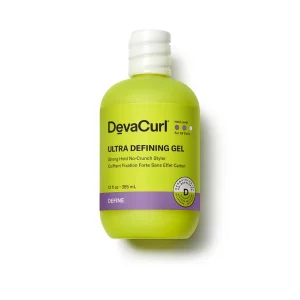 Designed to help define and shape your curls while keeping them hydrated and frizz-free all day long, DevaCurl Ultra Defining Gel applies a non-flaking formula and a curl-locking mixture for ideal definition without the typical crunch. It works by creating a non-sticky curl cast designed to define and fights frizz. It also does a great job of amplifying shine and bounce.
A curl cast is a film left on the hair after styling that helps define the curl pattern. Once the curls dry, you can easily scrunch it. Our DevaCurl gel review found that this product comes in a 12 oz bottle and is ideal for curl types. It is perfect for waves that require extra oomph to lock in the definition.
Popular Alternatives to DevaCurl
The product is co-developed with Dermatologists, who recommend it for curly hair. It is also cruelty-free and free of sulfates, silicones, parabens, phthalates, and gluten. Unlike traditional gels, which leave curls looking crunchy, stiff, or flaky, DevaCurl gels leave coils feeling touchable and soft without crunchiness or residue. 
Use the product by rubbing it between your palms and then scrunch it onto soaking wet curls. Instead of rinsing it out, style your curls as usual. Once completely dry, shake the cast at the root gently and then scrunch to soften it. If you have more than one curl type, use the Deva Curl styling cream specific to your needs. The DevaCurl defining gel has a price tag of $26.
DevaCurl Review from Customers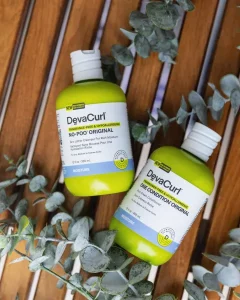 This Deva Curl review would not be complete without checking what shoppers had to say about the brand and its haircare products. Their products generally received great reviews from customers. 
Women with curly hair love the line because it helps them embrace their natural curl pattern without the frizz. They commend the products for their ability to keep curls hydrated and defined without using harsh chemicals.
One of the products with numerous positive reviews is the Devacurl Light Defining Gel; customers love how it keeps their hair from frizzing and makes their curl styles sleek.  
One customer also stated that she tried every type of product on the market for curly hair and nothing compares to DevaCurl. She loves how her curls look and feel after using their products and recommends them to everyone she knows. Another customer stated that she has been using DevaCurl for over ten years and has never found a better line of products for her curly hair. She loves how the products define her curls without making them feel crunchy or dry.
A third customer said that she has been using DevaCurl and that the products are the only ones that have ever truly worked for her curls. She loves how the line helps hydrate and nourish her hair while fighting frizz. Many more customers have sung the praises of DevaCurl products, commending their efficiency, ease of use, and ability to keep curls hydrated and frizz-free all day long. 
There have also been a few complaints from international buyers, with most of them citing high shipping fees. But lately, many customers complained about the quality of the products on TrustPilot. However, most customers have given the brand rave reviews for their high-quality products.
Sign Up for DevaCurl
To create a DevaCurl account, visit their site and fill out the registration form. You'll need to enter your first and last name, email address, and password. Join their curl community to get tips and tricks on styling and caring for your curls and receive offers, news, and more.
Where to Buy
For customers wondering: DevaCurl where to buy? The best option would be to visit their website DevaCurl.com and enter your zip code to find a list of local retailers that carry the products. Their products are available through various retailers, including Target, Walgreens, CVS, Walmart, Sephora, and Amazon.
DevaCurl Shipping and Return Policy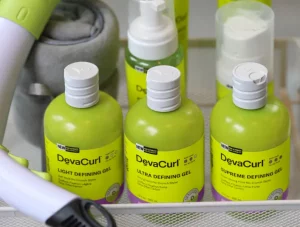 Shipping Policy
DevaCurl offers shipping services to Puerto Rico, the United States, and Canada. However, an exception applies for all Expedited Orders, Puerto Rico and Canadian orders containing Aerosols, and all Non-Contiguous US Orders. The brand also offers Free Ground shipping on all Contiguous US orders, excluding Alaska and Hawaii. The company will send your order tracking details via email once shipping commences.
Return Policy
DevaCurl offers a 60-day return policy on all products except opened, used, or damaged items. Note that the product must be in its original packaging and have all the original seals and tags in place. If their team deems a product viable for return, DevaCurl offers store credit or refund for the purchase price. 
Promotions & Discounts
Currently, the brand offers a discount on the Deva Curl diffuser, which you can get it for free once you purchase products totaling $50. You can also get a 10% discount on your first order when you join their email list and 30% off the final sale.
Contact DevaCurl
If you have any questions or queries about the products, you can contact DevaCurl at 1-212-274-8686. You can also connect to a stylist on their website for more personalized help. Alternatively, you can send them a message on their Instagram or Facebook account. 
DevaCurl Review: Editor's Verdict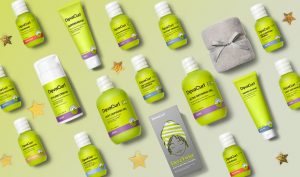 This Deva Curl review concludes by saying the brand has managed to satisfy customers who love its products. Its products work efficiently to define curls without making them feel crunchy or dry and also help to fight frizz. The line also offers a good variety of products that cater to the needs of various curl types.
Looking at all these positives, we highly recommend trying out DevaCurl if you have curly hair. The products are affordable and easy to use, and they will help keep your curls looking their best all day long.​The brand also offers affordable prices and free shipping and returns across the U.S. 
Still on the hunt for some hair care products to keep them healthy and shiny? Make sure to look at other beauty brand reviews such as Madison Reed, Xmondo, MoroccanOil, and Coco & Eve.
DevaCurl FAQ
Where are DevaCurl products manufactured?
DevaCurl manufactures all its products in the U.S., excluding accessories and tools. Their DevaTowel, DevaFuser, and DevaDryer are the only items manufactured in China.
Where are DevaCurl products sold?
The brand has numerous authorized retailers who sell its products across the U.S., Puerto Rico, and Canada. Visit their website for a list of all the retailers near you. You can also purchase the products from the DevaCurl website DevaCurl.com.
How are DevaCurl products priced?
Since Deva Concepts LLC is a New York-based company, it represents all its prices USD. The credit provider will convert the amount for International orders depending on the exchange rate.
What does "No-Poo" mean?
No-poo means without shampoo and refers to any hair cleaning method that does not use traditional shampoos. DevaCurl Applies this method to their No-Poo Cleansing Conditioner product.
What is the difference between "no-poo" and "low-poo"?
Low-poo refers to a low lather cleanser. Such products are essential for people with curls that get oily quicker. On the other hand, no-poo means not using any traditional shampoo; this method is suitable for all curl types and people who struggle with moisture.