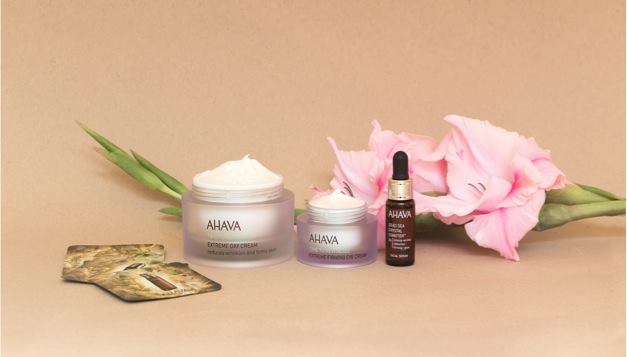 Ahava is a cosmetic brand known for its bath, skincare, and body products made from Dead Sea minerals, botanicals, and other natural products. The company offers scientifically-backed products for quality assurance for both men and women. With its ever-growing popularity, the brand has been featured in various media outlets such as Byrdie, US magazine, The Cut, The Fashion Spot, and Allure. This Ahava review will take a comprehensive look at the brand's top-selling products, promotions, return policy, and more to help customers determine if the company is worthwhile.
About AHAVA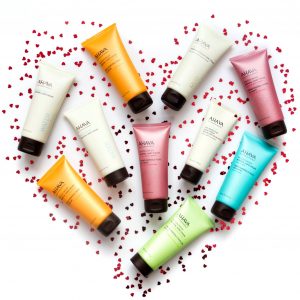 AHAVA was founded in 1988 on the shores of the Dead Sea in Israel. The company name comes from the Hebrew word for dearly loved because they believe that their products show love and respect for nature. It came about when a spa technician Ziva Gilad spotted an unusual and peculiar act by Israeli women.
They would go to the beach and slither their skins with muddy wet sand. Later, they would let the sand wash away while floating on the salty water. Some would even pack and take the mud straight home. 
Seeing that there was something special in the sediment, Ziva realized the potential for a beauty brand. With this newfound observation, she founded her skincare brand in New York City. 
Over the years, AHAVA continued to grow and expand into aqua-natural ingredients as we all know it today. They infuse a mixture of black mud and white salt as their signature formula. They call it the Ahava Osmoter.
Since the company depends on nature, it supports green practices and sustainability. They see the fundamental necessity to protect the environment for generations to come. In doing so, they work towards minimizing their environmental footprint. 
For example, the company's water return process to their laboratory uses flora for filtering waste and restoring it as clean water to their home. They also employ sustainable methods at every step of the production line.
Today, the company stands as a global enterprise, offering products worldwide. It has also built a loyal customer base with a following of over fifty thousand on Instagram and over 270K on Facebook. 
Pros
The brand offers a variety of products that range from creams and cleansers to moisturizers and serums

AHAVA also has a good reputation for its science-backed formulas; its products are dermatologically tested and approved

All their products contain clean, natural ingredients

Their products are allergy tested and vegan

The company offers an online quiz to help customers find the appropriate products for their skin type

They offer international shipping
Cons
They do not accept exchanges

Their prices are a little higher than similar retailers

The site doesn't have a live chat feature
AHAVA Products Review
There's no doubt that Dead Sea minerals will revitalize your complexion. Ahava ensures you get the best out of their products by formulating with other natural ingredients. 
But what are some of their top sellers, and do they deliver? Here's a list of some of Ahava's products.
AHAVA Hand Cream Dermud Intensive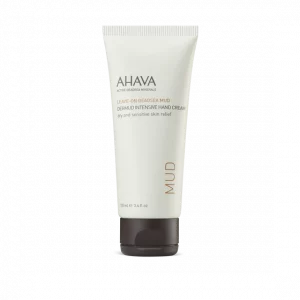 Your hands are among the first body parts to show signs of ageing. It's crucial to take care of them just like you would your face. The Ahava hand cream is nothing like your average drugstore hand cream. 
This Ahava review found that it comes with a rich and luxurious texture that leaves your hands and cuticles feeling soft and smooth. It has a supercharged blend of 21 Dead Sea minerals, plant extracts, and oils for optimum hydration. These ingredients include Jojoba Seed Oil, Sunflower Seed Oil, Aloe Barbadensis Leaf Extract, and Maris Aqua.
Jojoba oil is an excellent ingredient for people with sensitive skin. It's similar to the sebum our skin produces, making it non-irritating and easily absorbed. Additionally, it promotes collagen synthesis, speeds up the healing of wounds, moisturizes, and helps kill microbes and fungus.
The Aloe vera in the cream is a skin-conditioning agent. It helps bind moisture to your skin while also having anti-inflammatory and antimicrobial properties. It also softens hard skin and tightens pores. 
The Maris Aqua or Dead Seawater is rich in magnesium, potassium, and calcium chloride, essential for healthy skin. The hand cream also contains Witch Hazel with its astringent qualities, which help lighten dark spots while also evening skin tone. 
AHAVA Lotion Dermud Intensive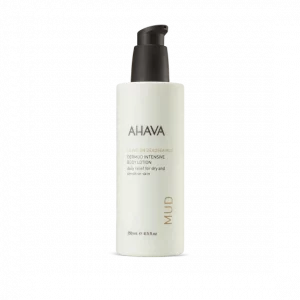 Apart from your hands, your body also deserves the same luxurious treatment. The Ahava body lotion will leave your skin feeling soft, moisturized, and silky-smooth with its rich blend of potassium, calcium, and magnesium. It's perfect for dry, dull, and itchy skin.
Our Ahava review discovered that this product comes packed with Aloe Vera Extract, Dead Sea Mud and Salt, Vegetable Oil, Lactic Acid, and Witch hazel. These ingredients work together to soothe, hydrate, soften, and nourish the arms, neckline, and legs for that beach-ready look.
The Aloe Vera in the lotion is a great anti-inflammatory agent. It helps heal wounds, moisturize, and improve collagen production. 
Dead Sea Mud and Salt are excellent ingredients for people with psoriasis, eczema, and other chronic skin conditions. They help relieve itchiness and calm inflamed skin.
Vegetable Oil is rich in essential fatty acids like linoleic acid, which help to soften the skin and moisturize dry areas. Lactic acid gently exfoliates dead skin cells, while Witch Hazel acts as an astringent that helps tighten pores. 
With this Ahava lotion, you'll get all the benefits of a spa treatment in the comfort of your home. 
AHAVA Mineral Hand Cream- Sea-Kissed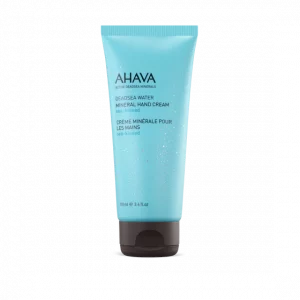 Ideal for people who love the beach but not the after-effects it leaves on their skin. Ahava Mineral Hand Cream Sea-Kissed has a refreshing blend of Dead Sea minerals and citrusy aromas that makes you feel like you're on a tropical vacation.
The AHAVA Mineral Hand Cream contains ingredients like Dead Sea Water Corn derived Glycol, Dimethicone, Citronellol, Benzyl Salicylate, and Phenoxyethanol. These ingredients work together to moisturize, soothe, soften and nourish the skin. 
The Dead Sea Water in this hand cream helps replenish moisture and promote cell renewal for healthy skin. Corn glycol is an excellent humectant that penetrates the skin fast and improves moisture retention. 
On the other hand, Dimethicone acts as a skin protectant by creating a barrier that locks in moisture. Citronellol and Benzyl Salicylate provide a calming effect on sunburned or irritated skin. 
AHAVA Face Cream Extreme Day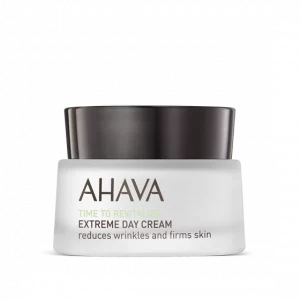 Your face is your most precious asset. But as you age, your skin may begin to show signs of aging, such as fine lines, wrinkles, and dark spots. To keep your face looking young and vibrant, try using the AHAVA Face Cream Extreme Day.
This face cream contains a powerful patented EXTREME™ Complex formula. This Ahava Face Cream combines ingredients from the lowest and the highest places on earth. Some of those include potent minerals from the Dead Sea and botanical extracts from the Himalayan mountains.
These two promote firmness, elastin, hydrates, reduce the appearance of ageing signs, and increase overall skin health. According to a study by an independent clinical lab test conducted on 47 women aged 40 and above, 89% of them noticed reduced ageing signs within four weeks. That's a clear indication that this face cream works.
Other main ingredients include Rosa Centifolia Flower Extract, Rubus Ellipticus Root Extract, and Vitamin E. With this carefully selected blend, your skin will feel smooth, hydrated, and moisturized all day long.
For instance, the Rosa Centifolia Flower Extract has antibacterial properties, which help fight acne, eczema, and psoriasis. It also has antiseptic and anti-inflammatory properties that soothe the skin. Additionally, astringent qualities help to tighten pores and smooth out wrinkles.
The Face Cream Extreme Day is also non-comedogenic, meaning it won't clog your pores. It's also hypoallergenic and safe for all skin types, including sensitive skin.
AHAVA Bath Salts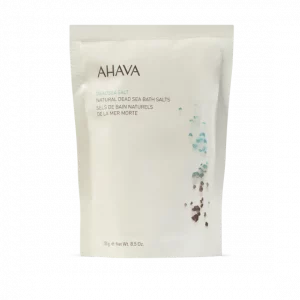 Instead of flying halfway across the planet to experience the benefits of Dead Sea water, you can now enjoy it in the comfort of your own home. Thanks to Ahava, you can now try the popular Bath Salts.
Ahava Bath Salts come straight from the shores of the Dead Sea itself, brimming with minerals that are essential in maintaining healthy skin. It essentially conditions your skin by increasing moisture levels, delivering intense relaxation for the mind and body. 
As the name suggests, it's 100% pure sea salt that comes in crystal form. There's nothing added and no artificial fragrances. The only thing you'll get is the pure, unadulterated benefits of the minerals and nutrients like potassium and potassium. 
These ingredients will help soothe your muscles, relieve tension, and leave your skin feeling silky smooth. The high mineral content also helps improve circulation while drawing out toxins from the body. After a single bath treat, you'll feel relaxed. 
AHAVA Cleansing Gel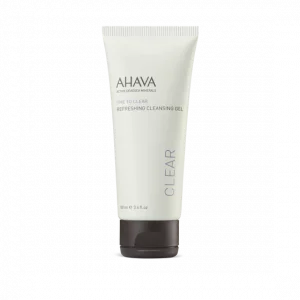 After a long day of getting exposed to dirt, pollution, and makeup, you must cleanse your face thoroughly. You need a high-quality cleanser that removes dirt and nourishes your skin. One of the most suitable products that you can use is the AHAVA Cleansing Gel.
While there are many cleaners in the market, none contain the Maris Sal. This ingredient comes from the Dead Sea and is rich in minerals essential to the skin. It helps retain moisture, improve elasticity, and protect against free radicals.
Ahava Cleansing Gel l also contains Ginger Root Extract and Ginkgo Biloba Leaf Extract. Together with the Maris Sal, these ingredients help soothe and revitalize your skin.
The Ginger Root Extract is an effective anti-bacteria that helps fight acne and other skin conditions. In addition, it has healing properties which can calm irritated skin and help minimize the appearance of scars.
Moreover, the Ginkgo Biloba Leaf Extract has antioxidative properties that protect your skin from external stressors like toxins, pollution, smoke, and UV rays.
AHAVA Essential Day Moisturizer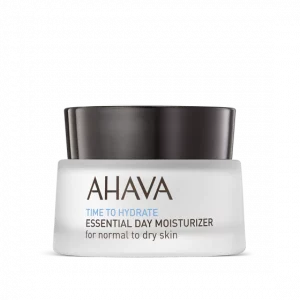 Enough moisture reduces skin problems. Dryness can lead to several issues like flakiness, redness, and even wrinkles. To prevent these problems, you need to keep your skin hydrated throughout. 
One of the best ways to do so is by using the Ahava Essential Day Moisturizer. Like all other Ahava products, this moisturizer contains the Dead Sea elements like Maris Aqua. This ingredient is brimming with minerals like magnesium, sodium, potassium, and zinc, essential to the skin. 
The Ahava Essential Day Moisturizer also has a combination of plant extracts, including Hexyl Cinnamal, Lactic Acid, and Aloe Barbadensis Leaf Juice. Together with Glycerin and Allantoin, these ingredients help nourish the skin while leaving it feeling soft and supple all day long. 
AHAVA Reviews from Customers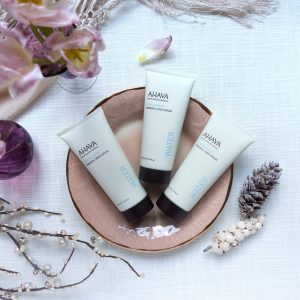 This review found many positive reviews from customers who have used Ahava products. Many of those products were positive. 
Many customers love the Ahava Medical Foot Cream and gave it 4 or 5 stars, with most of them saying they loved how it nourished and softened their rough, sensitive, dry feet.
The Ahava Dead Sea Mineral Hand Cream has a 5/5 star rating from over 200 customers on the brand's website. The same products had a 4.7/5-star rating from over 3600 reviews on Amazon.
Another customer said she has always had sensitive skin and had never been able to find the right-hand cream until she found this one. She said it was perfect for her, and she would be a repeat client. 
Popular Alternatives to Ahava
The brand has over 16000 reviews on Influenster, with an average rating of 4.5/5 stars. On MakeupAlley, it has about 700 comments and an overall score of 3.9/5 stars.
Customers on both platforms reported that Ahava products are excellent in hydrating and softening their skin, reducing wrinkles, and preventing acne. They also liked that the products had a pleasant smell and felt gentle on their skin.
We also uncovered a few negative feedback on TrustPilot. Some customers complained about the company not offering exchanges, while others felt that the price was too high for what they were getting. A couple of customers suggested that the brand should change its name since they confused it with Ahava Healthcare of Alabaster.
Sign Up for AHAVA
To get started with Ahava, create an account on the website. You need to provide your email address and password. You can also sign up for their marketing emails and receive 25% off your first purchase.
Where to Buy AHAVA
Customers can purchase Ahava products from their official website Ahava.com. You can also find their products at Kohl's, SkinStore, Hudson's Bay, Amazon, Walmart, and Ulta Beauty. Wondering where to buy Ahava products in stores? Visit their Our Stores page to find a store near them. 
AHAVA Shipping and Return Policy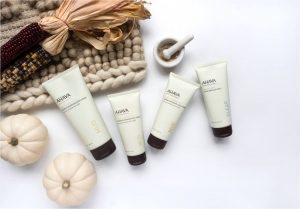 Shipping:
Ahava offers free shipping for UK and EU orders worth $50 and above. Anything below that gets charged at a flat rate of $9. The company also provides 2-day express shipping at $30 and next-day delivery at $35.
The brand offers international shipping to select countries. Additionally, customers receive a tracking number via confirmation email.
Return Policy:
If you're not happy with your purchase, Ahava allows returns within 30 days of the delivery date. Products must be at least 50% full and returned in their original packaging. You need to contact the customer service team to initiate the process.
AHAVA Promotions & Discounts
The brand offers several promotions and discounts on its products. For instance, customers can sign up for their marketing emails and receive 25% off their first purchase. Other offers include 25% off every purchase above €100 on Mother's day with promo code LOVEMOM and free samples with every order.
Contact AHAVA
For inquiries, customers can contact the Ahava customer service via the following methods:
Emailing their support team at [email protected] 

 By filling out a contact form on Ahava's website

Calling them via their phone number at 1-800-366-7254
AHAVA Review: Editors' Verdict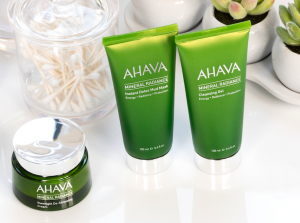 After checking the feedback customers left after using their products, this Ahava review believes that this is a reliable brand with high-quality products that can help you achieve radiant skin. 
Although there were a few negative reviews about the company not accepting exchanges and high price points, we feel that Ahava is an excellent choice for anyone looking to improve their skin's health. So why not try out their products today? We're sure you won't get disappointed. Ahava is a reputable brand that offers high-quality body, skincare, and bath products.
Looking for other beauty brands? Consider reading our reviews of By Terry, Glamglow, H2O Plus , and Safe & Chic Review.
AHAVA FAQ
Are AHAVA products vegan?
Yes. All AHAVA products are 100% vegan and cruelty-free.
What are the benefits of Dead Sea minerals for the skin?
Dead Sea minerals provide many benefits for the skin, including hydrating and nourishing properties and the ability to reduce acne and prevent wrinkles. They can help improve overall skin health and appearance.
Are AHAVA products dermatologically tested?
Yes. All AHAVA products have undergone rigorous testing by dermatologists to ensure safety and effectiveness for all skin types.
Are AHAVA products suitable for pregnant women?
Many AHAVA products are safe for use by pregnant women. However, you should consult your doctor or dermatologist before starting any new skincare products during pregnancy.
Is the AHAVA production process eco-friendly?
Yes. AHAVA has committed to being environmentally friendly in all aspects of its business. Their products are free of harmful chemicals, and they use sustainable practices throughout their production processes.