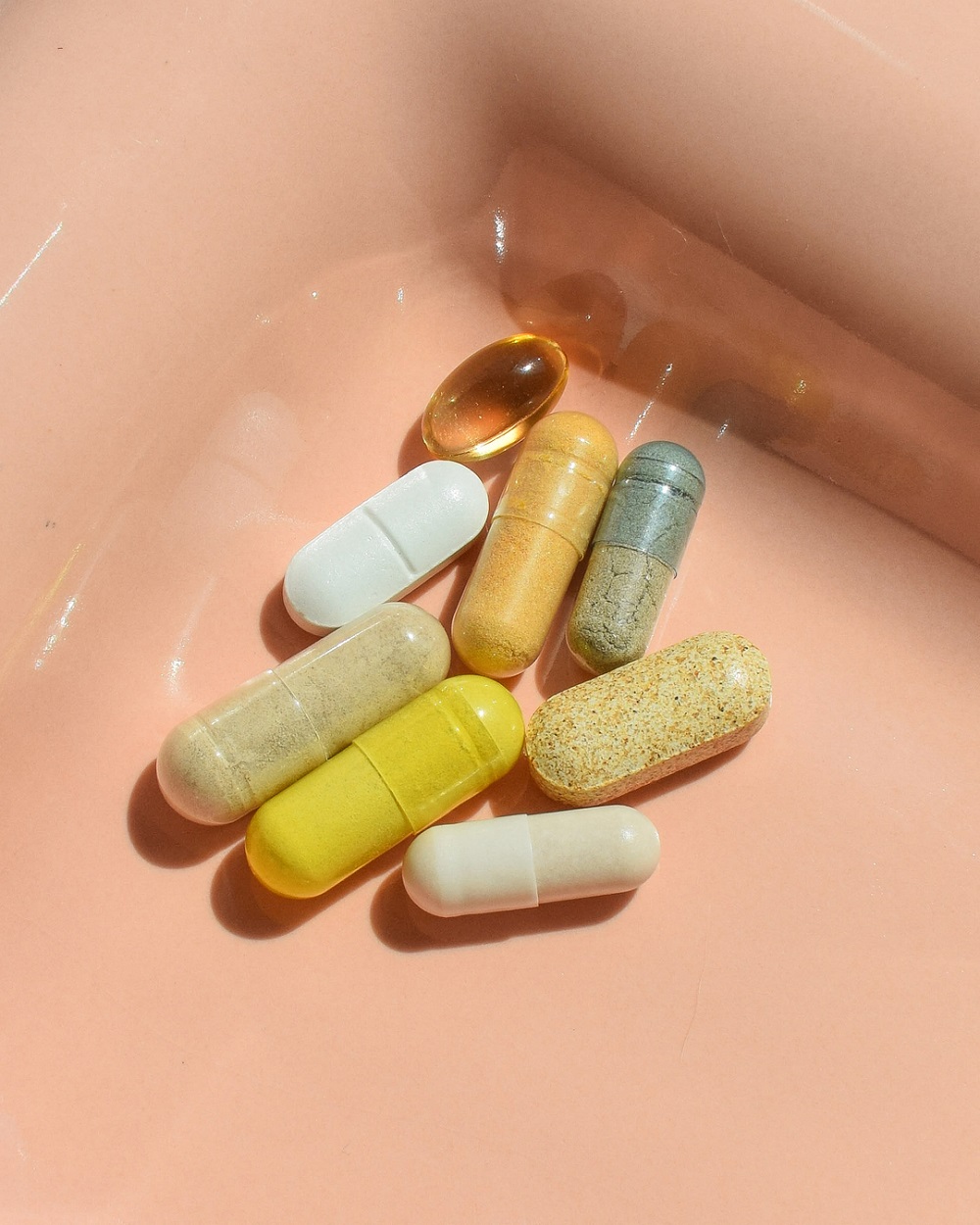 Supplements can be a handy and effective approach to meeting your nutritional demands if you cannot meet them through your diet alone. However, not all vitamin and mineral supplements are healthy and safe. Some brands use fillers, additives, and unhealthy ingredients that can poison your health and cause harm to your body in the long run. Our list covers the best vitamin supplement brands that prioritize the health and safety of customers in all their products.
10 Trending Vitamin Supplement Brands
These brands ensure rigorous testing at a third-party lab, with formulas made with ethically-sourced ingredients. It provides all the essentials you need to get a pure and potent supplement that is safe for your body. You'll also discover different ranges of vitamin supplements to address diverse customers' needs. We chose these brands based on their affordability, ingredient quality, safety, and general public reputation of the products. Keep reading to learn more below!
1. Persona Nutrition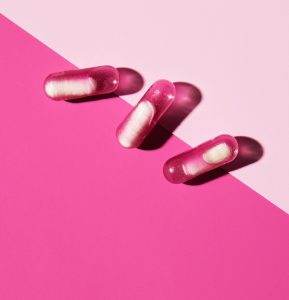 Being among the best vitamin supplement brands, Persona Nutrition is a great start for anyone just starting in the vitamin diet journey. The brand offers vitamins and supplement products tailored to your specific needs to ensure you get what's right for your health. It relies on user data and medical histories to recommend safe and healthy vitamins for your personal use.
The brand is also committed to environmental safety and practices eco-friendly actions. All Persona Nutrition vitamins come in recyclable boxes produced from recycled materials. It also uses virgin fibers from sustainable forests and reusable dispenser boxes that you can refill with your monthly pack.
Persona vitamins come in varied options to suit different customers' needs, such as Weight Loss Support, Stress & Immunity boost. The Person's weight loss support pills contain an eclectic mix of supplements and botanicals that offer essential body nutrients. It also helps reduce cravings and offers sugar metabolism support to stick to a healthy dietary plan.
Apart from the vitamins, Persona Supplement powders support your usual balanced diet to give you extra nutrition. Whether you're trying to boost metabolism, immune system, or smoother and glowing skin, it offers a variety of nutrients that provide nourishment. The Vital Proteins Hydration Collagen Tropical Blast offers essential electrolytes and collagen to ensure nourishment and hydrate muscles.
In addition, Persona also provides nutrition vitamins in sweet gummies to attract children and adults who prefer them. And you can also purchase bottled Persona nutrition vitamins as a staple food in your home. You need to create your profile and fill in your data about your diet, nutrition habits, and lifestyle to get personalized, doctor-approved vitamins best suited for you. Read our reviews of Persona Nutrition.
2. Ritual Vitamins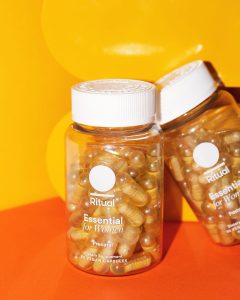 Ritual offers essential multivitamins that are typically lacking in our daily balanced diet. It allows people to maintain a healthy diet regardless of how challenging and fast-paced their lives are. The brand has been featured in Vogue, The New York Times, Health, and other media publications with other leading vitamin supplement brands.
It provides essential high-quality, non-GMO multivitamins to give women, men, and children essential micronutrients. Ritual also offers real transparency on all their products by sharing vital details about each ingredient sourced. For instance, Ritual's Vitamin D is obtained from lichen, sustainably sourced from Nottingham, UK.
Ritual also ensures that clinical studies and research back all its multivitamins. It invested in a university-managed clinical trial to examine the effects of its multivitamins on women. Also, the company provides targeted products with all the essential micronutrients to suit women, men, kids, and prenatal needs.
In addition, all Ritual supplements contain common nutrients such as vitamin D, omega 3 fatty acids, folate, vitamin B12, magnesium, iron, and boron. It also excludes some common vitamins, as the company believes in a delicate balance of nutrients. Therefore, Ritual multivitamins don't include the nutrients you can easily get from food.
Ritual offers a variety of options specific to every gender and age type. It provides the perfect blend of nutrients that men, women, and kids need to improve metabolism and boost their immune systems. Also, the brand offers healthy prenatal vitamins for pregnant women to help boost brain health and provide support. Consider reading our reviews of Ritual.
3. Botanic Choice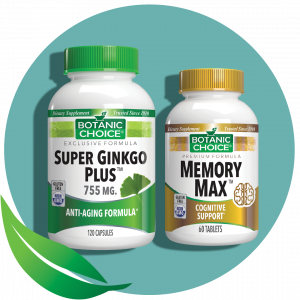 Botanic Choice deals in making natural supplements, vitamins, and health products affordable and accessible to diverse customers through its online platform. The company sells herbs and herb-based supplements sustainably sourced from various locations. It finds the rarest herbs with the right information about their use and health benefits.
The brand is popular as one of the best vitamin supplement brands and the world's largest retailer of herbs and herb-based supplements. All Botanic Choice supplements are vegan, non-GMO, and gluten-free. It encourages customers to enjoy a stress-free approach to wellness and healthy living.
Botanic Choice vitamins are suitable for specific health needs and dietary plans. You can try the Botanic Choice Aloe Vera supplement for detox to cleanse your digestive tract and sustain a healthy immune system. It is rich in vitamins, enzymes, amino acids, minerals, and natural sugars that offer a soothing effect on your stomach and liver health.
For people hoping to achieve a particular weight goal, the Botanic Choice Apple Cider Gummy supplements offer great support. It is rich in vitamins B12 & B9 and helpful minerals like Iodium, Sodium, and Folate. The gummy contains rich superfoods like pomegranate juice powder and beet juice powder to boost and support healthy living.
In addition, the brand also provides supplements with essential vitamins and nutrients to boost hair and nail growth. All the brand's products come in various edible forms, and it also states the proper dosage for adult and kids' use. The company commits to customers' health needs and provides all the useful nutrients to boost your overall health. Read our reviews of Botanic Choice.
4. Gaia Herbs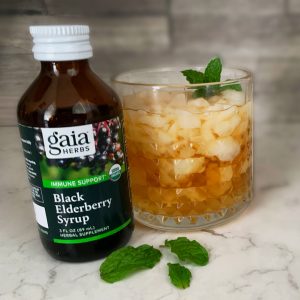 Gaia's mission is to introduce the healing properties of natural and traditional, plant-based medicine to the modern world. It encourages more people to turn to herbal remedies and nutrition to heal the mind, body, and spirit. Since opening its doors, the company has welcomed support from media outlets like Mind, Discover, Green, and Body Magazine.
All the herbs used in the Gaia herbal remedies are sustainably grown and sourced from the brand's organic certified farms in the Blue Ridge Mountains. The farm is surrounded by the fresh mountain air, rich biodiversity, and nutrient-packed soil. And it prioritizes organic and non-GMO ingredients in all its products.
In addition, Gaia uses over 15 ingredients ethically sourced from different places worldwide. It ensures support for local communities and businesses and openly shares how each ingredient is farmed. Gaia herbs include varieties of the rarest plants and superfoods to create special remedies for healing and overall wellness.
Many women go through hormone imbalances through different stages of their lives, and it can cause mood swings, bloating, and other serious health issues. Vitex berry is one of the main herbs that help to support hormone balance. And it is the key ingredient in the Gaia Herbs Vitex Berry supplement that helps women during PMS, menopause, or perimenopause.
It also helps to ensure a healthy menstrual cycle by reducing common symptoms like irritability, bloating, and mood swings. The remedy also contains chaste berry fruit extract, which offers regularity and a healthy reproductive system. Also, it's important to consult your physician or neuropath when trying out vitamin supplement brands. Read our extensive reviews of Gaia Herbs.
5. Physician's Choice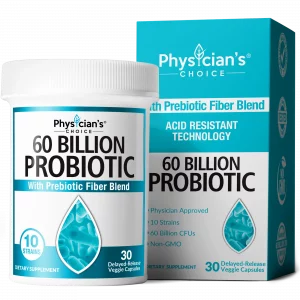 Physician's Choice is top-rated among the best vitamin and supplements brands. The wellness movement has encouraged more people to care about their physical and mental health by adopting mindful, healthy lifestyles. However, your body may not always get the essential nutrients it needs from typical meals due to various lifestyles and dietary plans.
For instance, people with vegan diets may not get enough Vitamin B12, and some people suffer a lack of Vitamin D from low exposure to the sun. But, you can get all the nourishment that your body may be lacking from the best vitamins and supplements brands. Physician's Choice prides itself in science-backed formulas and sustainable, pure ingredients in all its supplements.
It is a mid-range brand that provides various vitamin supplements made with pure, sustainable, and ethically-sourced ingredients at comfortable prices. And all their products are cruelty-free, with ingredients from all over the world. The brand sends out all its supplies to third-party labs to ensure transparency and the safety of all its products.
Physician's Choice specialty includes probiotics and live microorganisms that change the gut's microflora to aid gut health and digestion. All the brand's formulas are tested in a US-based FDA cGMP organic-certified registered facility. It offers a combination of traditional herbal treatments with modern innovations and technology.
The brand's product line includes a wide variety of choices that may confuse first-time customers. However, Physician's Choice gives you a wellness quiz that determines the right products based on your lifestyle, diet,, and personal nutrient goals. It also offers transparency in all its ingredients and gives gluten-free, vegan-friendly, and Non-GMO options. Check out our reviews of Physician's Choice.
6. HUM Nutrition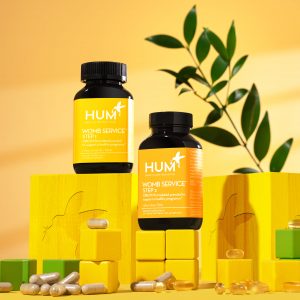 Many vitamin supplement brands offer a variety of vitamins and supplements for different age, gender, and body type categories. But, sometimes, it may still be hard to find the right product specific to your needs even after your options have been narrowed down. HUM Nutrition promises a sure and effective solution to this challenge.
Through its online platform, the brand connects customers with a free, personalized nutritionist after a quiz examination from the health quiz. HUM was created to provide effective, long-term solutions for various skin and health issues. It partners with a team of professional nutritionists at different levels of expertise to give its customers the best products for their specific needs.
It initially suggests three effective formulas to help you with your goal. And a HUM nutritionist also prepares your personalized nutrition report with full details and advice on how to solve your health issues. All HUM's vitamins and supplements are rigorously tested at third-party labs with gold standard, double-blind and placebo-controlled experiments to ensure unbiased results.
HUM Nutrition products are high-quality micronutrients and sustainable, ethically-sourced bioactives with many vegetarian or vegan-friendly options. The brand prides itself in creating a helpful product with proven results from in-house tests. For instance, results showed that 82% of users reported fewer breakouts after 60 days of using the HUM Daily Cleanse.
The product line offers various vitamins and collagen supplements with various nutrients for different categories. One of its bestseller products is the Red Carpet for Skin and Hair supplement. It comes in soft gel tablets, and the core ingredient in the product is black currant seed oil which is rich in omegas 6 and 3 fatty acids to moisturize your skin and boost your health. Read our reviews of HUM Nutrition.
7. Goli Nutrition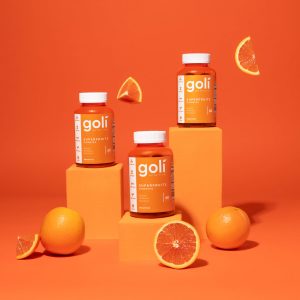 Goli prides itself on providing the world's first apple cider vinegar gummies. If you're familiar with apple cider vinegar, you will be impressed with this brand and its tasty vitamin delights. Goli Nutrition set up a team of experts in the nutrition and wellness industry led by Michael Bitensky. The team introduced the delicious Goli Apple Cider gummy supplement.
The gummies contain a blend of flavors and ACV to create the delicious, tasty supplement that is beloved worldwide. It won the PTPA certification and is free of allergens, gelatin, gluten, and GMOs. It is infused with an eclectic flavor profile, providing powerful vitamins and nutrients to diverse customers.
These ACV Gummies consist of Vitamins B9 & B12 to support cellular energy production, healthy immune function, heart health, and a healthy nervous system. Also, ACV includes acetic acid, which can help fight obesity and improve blood sugar and insulin levels. It also helps to give a feeling of fullness which reduces cravings and aids weight loss.
The core ingredient in the Goli ACV Gummy is an apple that is rich in antioxidants, fiber, and vitamin C. It is also packed with superfoods such as Beetroots, pomegranates, blackcurrant, carrot, and citrus. Goli Nutrition's innovation indeed sets it apart as one of the best vitamin and supplement brands, with various products for diverse health benefits.
8. Megafood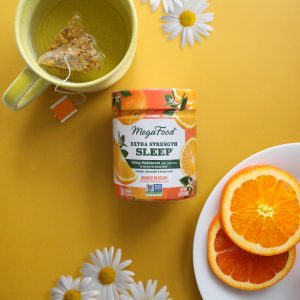 Megafood offers varieties of supplements products to fill the nutritional gap in your diet and is part of the best vitamin c supplement brands. With features on Inc. and PopSugar, the brand prides itself in offering healthy dietary supplements in tablets and liquid tonics to support healthy energy and provide specific health functions.
The brand is also committed to empowering lives and social impact. It values sustainability and partners with ethical, organic farms to source premium organic ingredients for all their products. Megafood supplements are made with real food and added nutrients to provide nourishment for your body. And it's a certified B-corporation following strict ethical and eco-positive standards.
Megafood offers various products for various categories, including men, women, and kids sections. It ensures clinical tests in third-party labs to create effective formula solutions to boost wellness and aid healthy living. The brand offers supplements to aid night sleep, prenatal vitamins for pregnant women, and more products.
9. Nature Made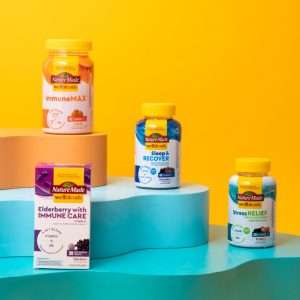 Nature Made ensures commitment to promoting good health and wellness by providing effective, science-backed, tested solutions in healthy dietary supplements. The brand helps to give complete body nourishment with nutrients-packed supplements. It aids body repair and gives proven solutions to various health issues to promote physical and mental health.
Since its conception in 1971, the brand has earned its reputation for providing healthy, long-term benefits over regular prescription drugs. Many pharmacists and physicians recommend these supplements alongside a balanced diet to boost the immune system and provide benefits for specific needs.
The company partners with qualified doctors and registered dieticians to ensure innovation in developing science-backed solutions for different health issues. Nature Made features 9 product segments for diverse customers at different stages of life. And it's one of the best vitamin c supplement brands with a wide range of high-quality, USP verified supplements.
10. Care/of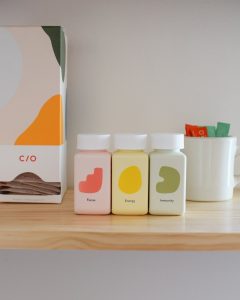 Care/Of combines a blend of nutrients to produce vitamins and supplements that supports your regular diet to provide nourishment and enrichment. It gives a short quiz where it learns about your body type, diet routine, lifestyle, and daily patterns. After, it offers personalized supplement recommendations to meet your specific needs.
The brand also claims to offer clinical-tested formulas that help customers remain healthy at different stages of life. It also offers a nutritional plan tailored to your needs and schedule to help you stick to a specific diet plan. Care/Of also promises transparency on all the ingredients used in the supplements with full details of the health benefits and how each item is sourced from different locations worldwide.
In addition, it provides a wide range of supplements and vitamins to address different concerns such as skin and hair damage. Care/Of gives a careful blend of vitamins, protein, and collagen obtained from high-quality nutrients to create the best vitamin supplement. The brand also offers prenatal and child-friendly options.
Best Vitamin Supplement Brands: Editor's Verdict
Because the vitamin and supplement industry is not regulated by the Food and Drug Administration (FDA), determining the best brand of vitamins can be difficult. Due to the lack of regulation, people must rely on either independent third-party testing and ratings or corporations' representations regarding their products.
There are many brands available, ranging from the well-known to the more personalized to the smaller, newer lines. However, our list showcases the best vitamin supplement brands that ensure sustainable, high-quality, and ethically-farmed ingredients in all their products. You may consider any of the brands to add.