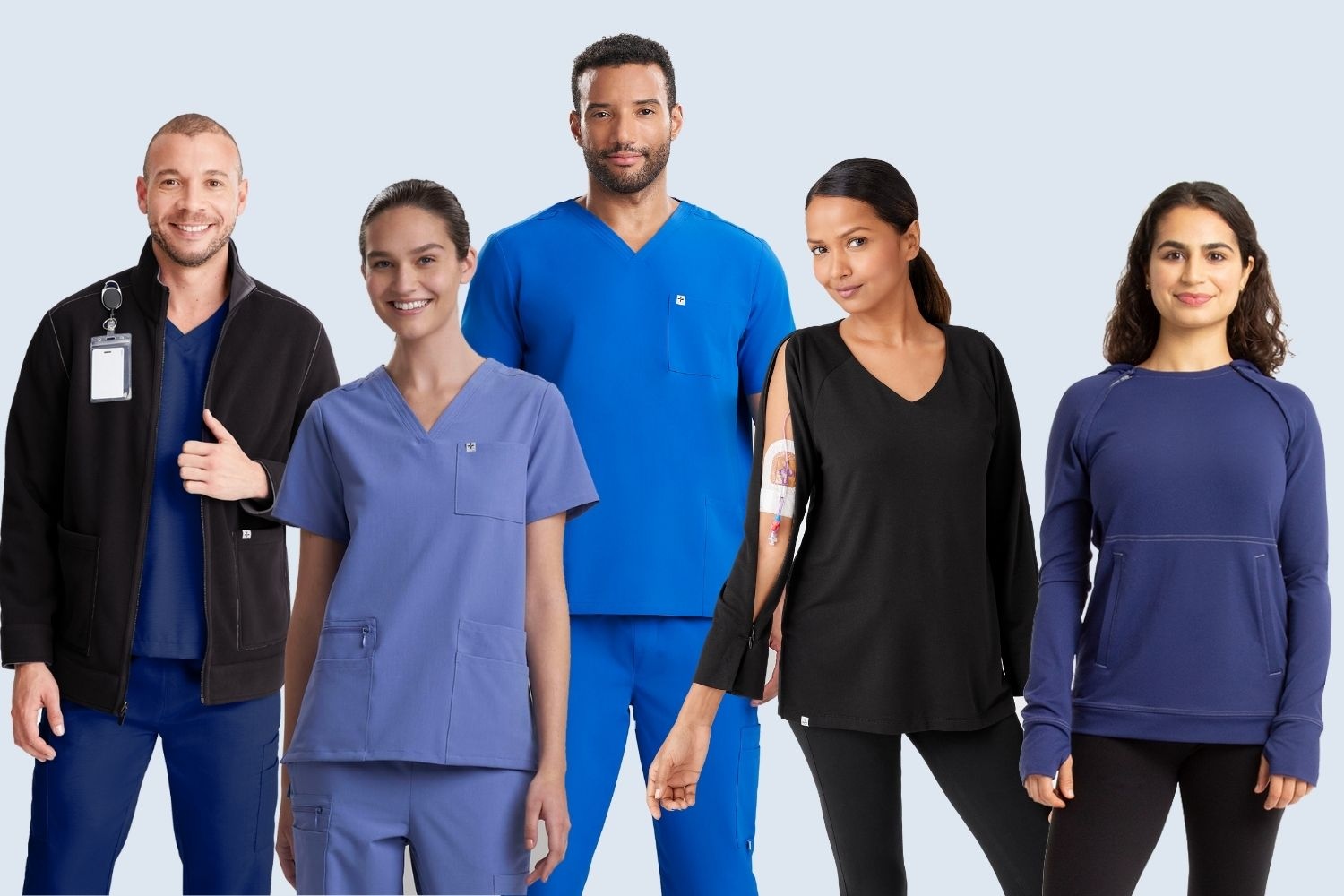 It's time to focus on more essential things, like providing for others, defending your neighborhoods, and working to create a brighter future, rather than worrying about what you're wearing. If you're a hard-working person, you deserve to wear high-quality workwear that's also inexpensive. With this brand, you can be confident that they will keep their word. Care+Wear is changing the world's perception of healthcare by integrating fashion and function. Buyers desire to opt for health wear apparel with an established stand for excellence, performance & comfort. This is why at Care and Wear, all items are designed to assist in functionality and fashion.
Furthermore, their customer-friendly policies make Care+Wear stand out from the crowd. One of them is that a full money-back guarantee is offered on items. Healthcare brand Care+Wear has various experts onboard who assist in creating scrubs and health care accessories that offer high performance and ease of usage. This Care and Wear review will analyze all you need to know about Care+Wear Healthwear apparel to help you make an informed decision. Stay tuned till the end to catch a glimpse of all the details about this brand and its products
About Care and Wear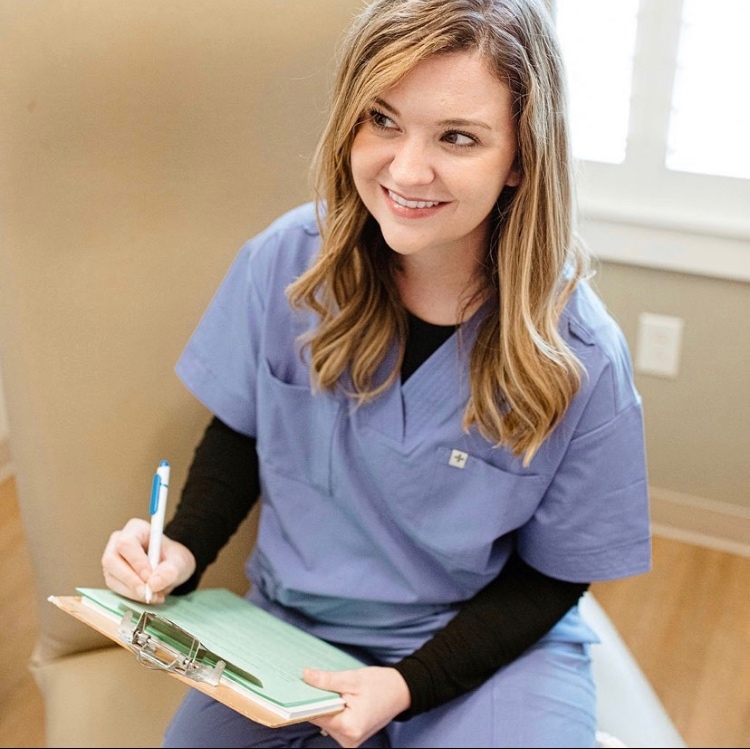 Working with end-users, physicians, and designers like Natori, Oscar de la Renta & Parsons School of Design, Care+Wear uses a holistic creative thinking approach to produce products that give the most excellent quality, functionality, and pleasure.
Developing their opening line, the PICC Line Cover in 2014, they learned a lot about how to do things the hard way. As a reaction to a beloved friend being instructed to cover and preserve their PICC Line with a tube sock, they started the adventure to create another option.
For patients who need access to the chest, ports have developed a washable antibacterial and ventilated PICC Line Cover. Hospitals wish to improve the dignity of their patients by replacing the standard patient gown.
Offering relief to all the healthcare professionals who have made a difference in the world of the Care+Wear group and the individuals who are being tended to all around the globe, the scrubs are decorated with their names. Putting on these scrubs is a way to exhibit your individuality, self-confidence, and dignity.
Care and Wear Overview
The media has praised the company for its original designs, and it has been featured in many known publications. Some of these are Cosmopolitan, Wakeup Call, The New York Times, Cancer Wellness, NPR, The Huffington Post, and Fox News. Tales from Care+Wear's 5.5K social media followers may be found in the page's motivational stories section.
As a result of these collaborations, the NBA, MLB, American Cancer Society, Oscar de la Renta, and the March of Dimes have endorsed the company.
Pros
At Care+Wear, you'll find fashionable medical gear that serves a variety of medical purposes.
A 14-day limited warranty covers any damage to the goods.
The costs are commensurate with the level of service.
Patients may now express themselves via the brand's collaborations with professional sports teams and fashion designers.
There are different sizes for children.
For every product sold, 10% of the revenues are donated to non-profit organizations or foundations of their choice (ex. Stand Up 2 Cancer)
Although the firm distributes globally to almost every country, domestic shipping is free.
Cons
No sizing marking present
The fabric could be softer, according to some buyers
Women's Care+Wear Apparel Review
The number of women in the field is vast, yet the resources available are very few. This is where Care+Wear apparel comes into place. Helping women get their desired comfort level in clothing and accessories, the brand offers care wear apparel directed primarily for the female audience for their comfort and relief and high levels of functionality.
Read on to explore a thorough review of the Care Wear Apparel below.
Care+Wear Classic Ultra Soft PICC Line Covers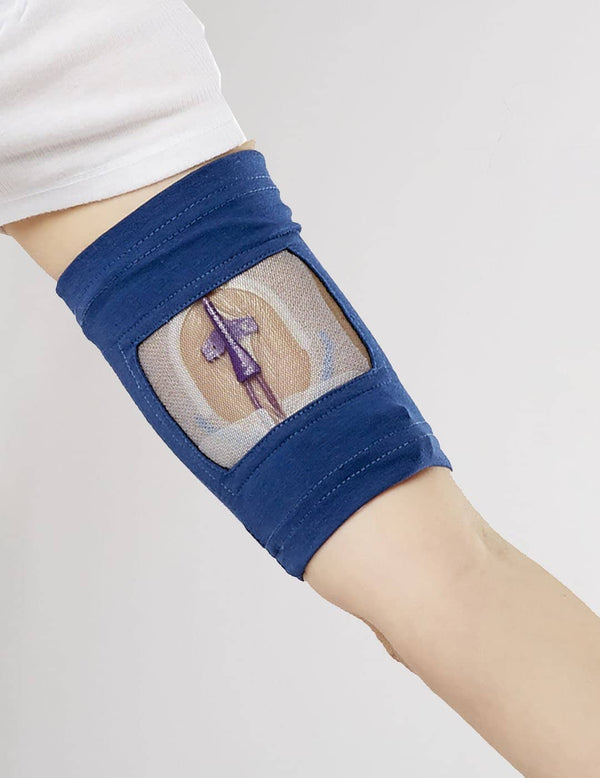 PICC line covers are the refit that people have been looking for for quite some time now. The Care Wear Classic Ultra Soft Line Covers win the entire domain with their high quality and premium usage.
Breathability & ability to view and access the insertion site are provided via the clear mesh window. The protective antibacterial fabric ensures that the PICC remains in place.
The Long Ultra Soft PICC Line Cover provides an extra 4 inches of arm covering for patients with prolonged or double-lumen PICC lines.
The very last thing you want to do when you're awake is worry about your PICC line becoming tangled up in anything. Using the Classic Ultra Soft PICC Line Cover provides a feeling of security during your daily activities.
This tight cover looks like a supportive sports band to avoid drawing scrutiny. Nine different hues are available, ranging from a vibrant splash of pink to a timeless black. Bacteria are kept at bay for 50 washes thanks to a soft cotton & spandex antibacterial fabric.
Women's Dual Chest Port Access Shirt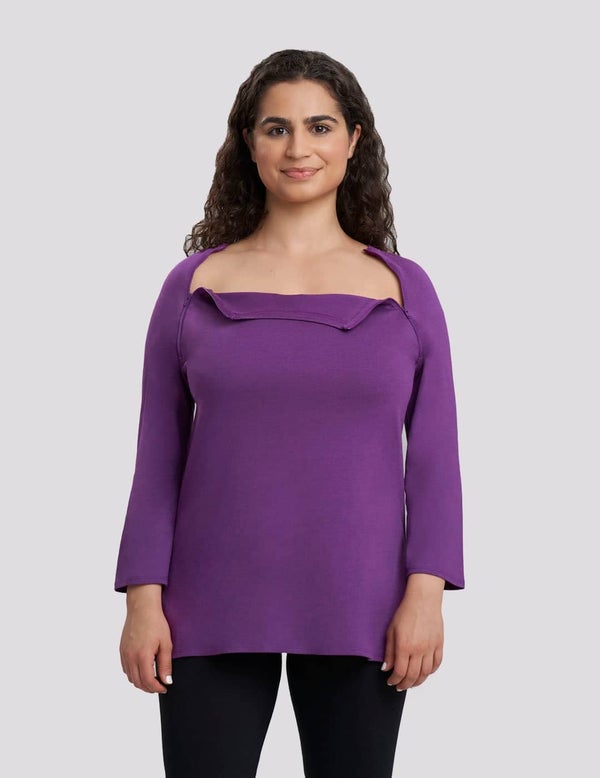 Feel warm and comfy without having to take your clothes off with this shirt. Infusions, chemotherapy, and other treatments may be administered more discreetly and easily via the left and right zippers.
The fiber of the women's dual chest port access shirt is soft and comfortable. Central lines, tunneled vein catheters, and implanted ports may benefit from this antimicrobial fabric, which the Environmental Protection Agency has authorized. Thirty-four sleeves and a semi-fitted, attractive silhouette are included in the design of these pants. They feature discrete breast zippers on both the right and left sides.
Doing a wonder for various treatments,  including dialysis, chemotherapies, long-term blood work, and medication are all supported by this device. Because it doesn't include latex or rubbers, it is the finest option.
Men's Care+Wear Apparel Review
Now let's look at the men's wear apparel section. Offering to cater to all healthcare workers, the brand also presents a knight in shining armor, providing comfortable clothing and a heightened fashion look for men. Below, we will discuss all the Care Wear apparel designed for men in the field. Scroll down and decide for yourself.
Men's Everyday Essential Hoodie by Oscar de la Renta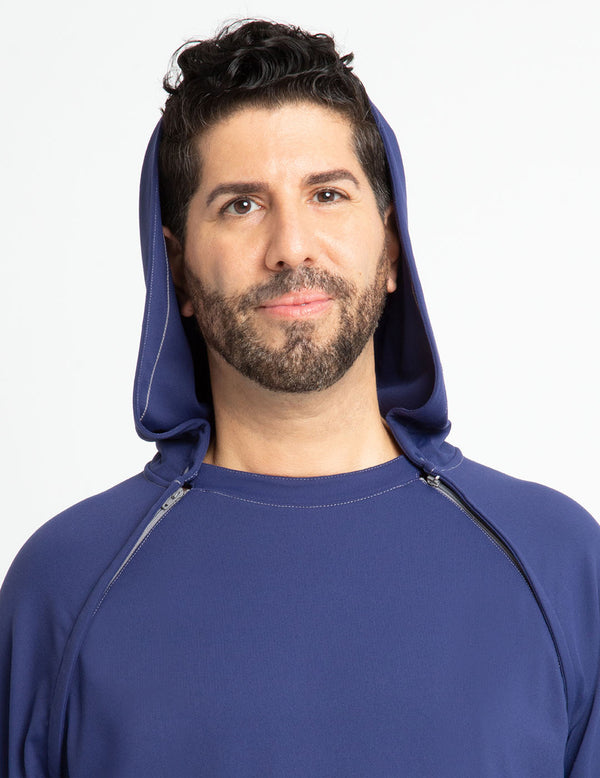 You may wear the men's everyday essential hoodie by Oscar de la Renta for a wide range of activities, from physiotherapy to running errands to working out. The Oscar de la Renta crew created this men's hoodie in tribute to the late designer. The pullover hoodie side flaps are created so that the PICC lines and medication administration are made possible in the chest and naval region.
While keeping you cool with its light build, this hoodie is constructed of antibacterial soft jersey fabric and wicking. You may wear it for a quick jog or a series of check-ups since it's so versatile. Thumbholes in this hoodie aren't only a fashion statement but also keep cuffs in place during therapy. After treatment, you can still wear it and make it a part of your wardrobe.
A dark blue tint that flatters most skin tones is available in sizes Small to XL. However, if you like pink, go for a size higher in the women's port shirt.
Men's Long Sleeve Under Scrub Care Wear Shirt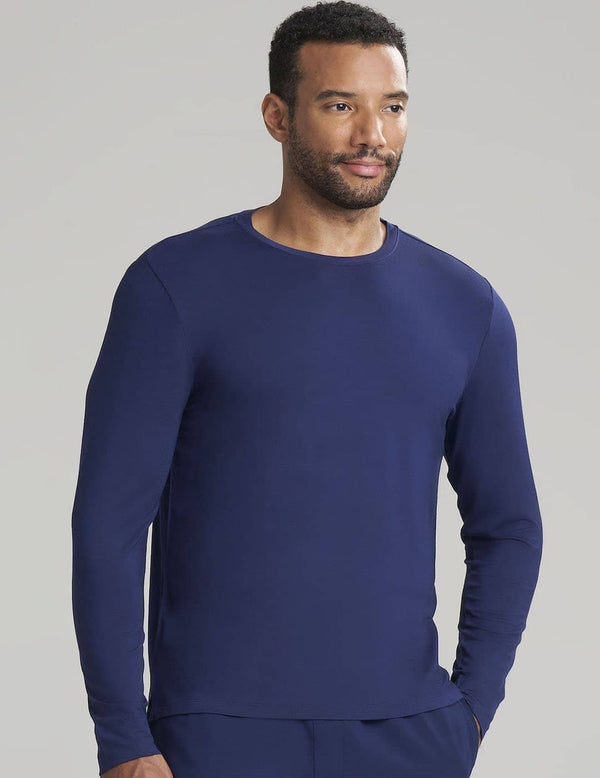 What does the brand have to offer in terms of suitable care wear apparel? Here is what we found about the product. Under scrubs like these are a must-have for every wardrobe and may be worn alone or paired with any outfit.
While sprinting through shifts, this essential keeps you cool and dry with a silky, absorbent fabric that resists sweat and feels like a second skin. The lightweight, super-duper soft, and humidity absorbing material of the long-sleeved scrub top provide you freedom of movement without sacrificing comfort. A polished, wrinkle-free look will be yours because of the easy-care characteristics that come with this care wear shirt.
Designed to keep you dry as you work, the under-scrub shirt is constructed of a soft, porous fabric that prevents sweat and feels like a bodysuit. These scrubs for guys are the best of both worlds regarding appearance and function.
Sleeved shirts for nurses, doctors, dental assistants, and other medical professionals have been designed by Care+Wear in collaboration with patients and healthcare professionals throughout the United States.
Kids Care+Wear Healthwear Apparel Review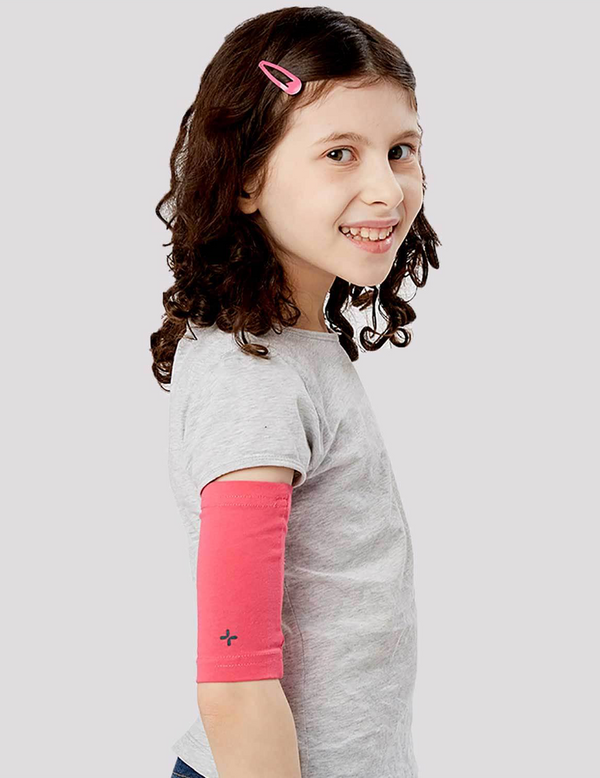 The best thing about shopping with care and wear for your Healthwear and apparel is that it offers various options for everyone, men, women, and kids. Many brands tend to back away when it comes to offering kid-friendly products, but that's not how Care+Wear works.
Their Kids Care+Wear Healthwear line offers clothing to assist kids during their medical treatments. The aim is to provide a lot of comfort and freedom to move and functionality through products such as their kid's full arm cast shower cover.
This way, your child can keep on their PICC line, their cast, or any other applied treatment while they shower with ease. The material is waterproof, keeping the entire arm free from water, and is made up of stretch and soft silicon for non-slipping features. Overall, the cast is an excellent stress-reliever for kids as they don't have to worry about getting it wet.
Care and Wear Reviews from Customers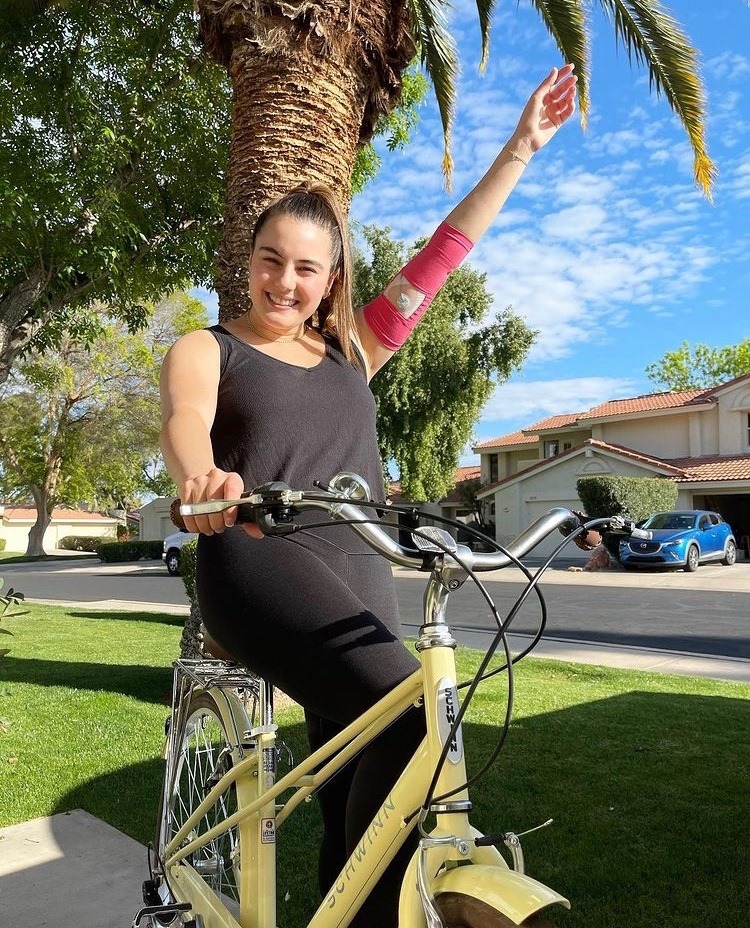 Customers' reviews are the best source of information regarding a product's validity. Fortunately for us, there are only good things to say about this brand. One of the past buyers left behind a view saying, "I looked at many options before I purchased yours. Yours was the best quality, and I look forward to receiving my PICC line cover."
Another buyer impressed by what the brand has to offer said, "I love the cotton lycra blend, love the screen and breathability. We are still loving it. All the providers we have shown it to seem interested in it as well."
Another buyer couldn't help but gush about the access shirt. Here is what she said, "OBSESSED with my new port access shirt from care and wear it's a game-changer for anyone with a port or tunneled catheter. It unzips down both sides, so it doesn't matter if you have a central line on the right or left; it works for both."
She also added, "It makes accessing my Hickman SO much easier, and dressing changes are a breeze."
Sign Up for Care and Wear
Care+Wear's sign-up page is accessible for all. Sign up if you'd like to join the customer-friendly and awareness-raising community. Enter your email address, a password that only you will know, and your first and last name to get started. And that's the end of it. You've successfully been added to the Care+Wear family!
Where to Buy Care+Wear Healthwear Apparel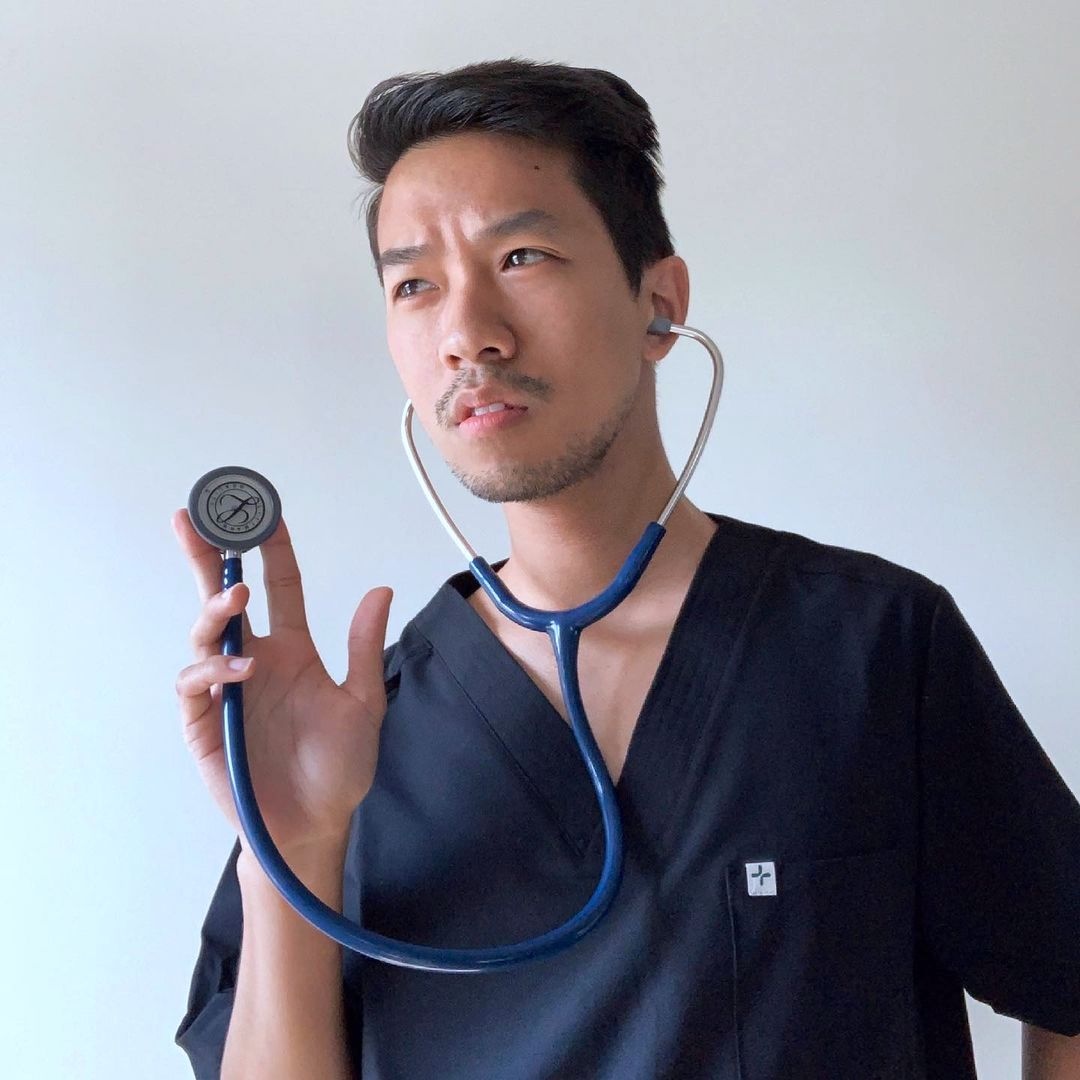 Care+Wear Healthwear Apparel is an excellent product line and has elaborated on the myriad of benefits they possess. When it comes to making a purchase, what do you do to make a purchase? Do you buy your products online or at a brick-and-mortar location? Hold on! There's no reason to be perplexed.
Careandwear.com, Amazon, Zappos Adaptive, Live Better With (UK), and Comfort Health in Australia all offer the goods for sale online. Select hospitals' gift stores also carry them. So, now you can pick where you want to carry on with the purchases online or head over to the gift shop to get a feel of the products before you get them. Either way, it's going to be a win-win situation for you.
Care and Wear Shipping and Return Policy
At checkout, customers may choose from a variety of delivery choices. Every Monday through Friday, items ordered before 11 a.m. Eastern Standard Time will be sent on the same day. Postponed orders will be sent on Monday. You'll get an email with tracking information once your product has been shipped. You may keep tabs on the whereabouts of your package by dialing this number.
Your merchandise will be returned to you at your own cost if Care+Wear does not identify a problem with it. Repairs, replacement, or a refund are all options if a problem is discovered. A 14-day Limited Warranty covers Care+Wear uniforms from the purchase date. Care+Wear will repair, replace, or refund your merchandise if broken during this time frame.
Care and Wear Promotions & Discounts
The best thing is when you sign up to get the Care+Wear email, you'll be given a 20% discount on your next purchase. Buying from them in the US gets you free delivery as well. Stay tuned to their page or sign up to get quick updates on updates and discounts.
Contact Care and Wear
Please let them know if you have any questions about Care+Wear products. You can get in touch with them using the following techniques.
You can contact them at (800) 410-5505 or [email protected] via phone or email.
They can also be reached via a letter which you can post at the following address:
CareandWear II, Inc., 40 Exchange Suite 602, New York, NY 10005.
This is the best option for those who are not very tech-friendly and would like to voice their concerns or queries through letters.
Care and Wear Review: Editors Verdict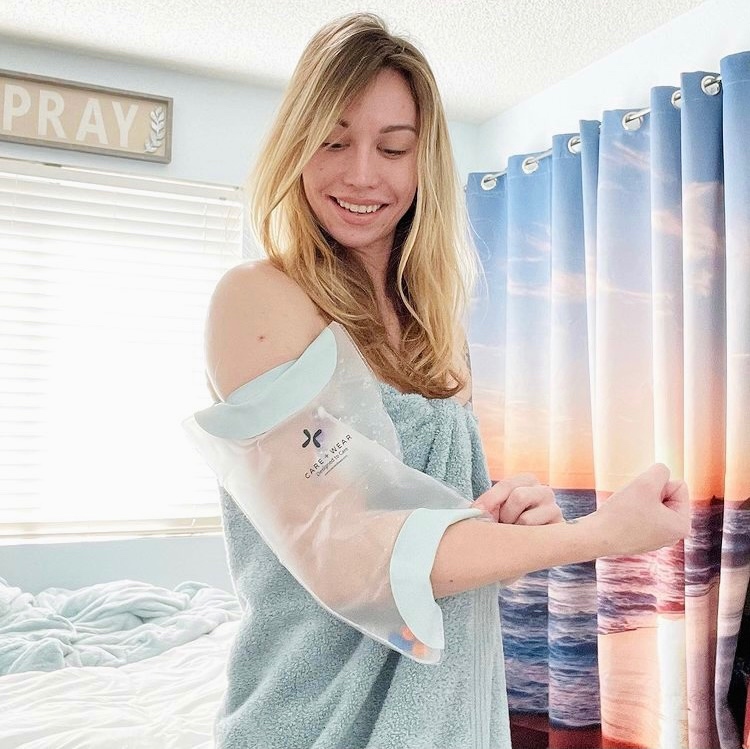 Overall, the Care and Wear review has concluded that although the brand might be small right now, it has a lot of potentials to offer and can assist various individuals in their journeys if tackling medical diseases. Not only that, but these clothing items can also destigmatize various illnesses as tackling them will become of ease.
With a good score on the affordability scale and a highly esteemed reputation among the customers, the brand gets a ten out of ten for its product line and offerings.
Looking for other health & wellness brands? Consider reading our reviews of Bluebird Botanicals, AlignerCo and Jaanuu Scrubs.
Care and Wear FAQ
Are PICC products covered by insurance?
A portion of the cost of these PICC line covers may be covered by your health savings account (FSA/HSA). They do not deal directly with insurance companies. Reimbursement may be requested using a purchase receipt.
What sizes do Care and Wear have?
There are many sizes available, from medium-large to even XL. You may refer to the size guide for the measurements of each.
How do I get an itemized receipt?
On the day of your transaction, you will get an itemized receipt in the mail. Please contact them at [email protected] if you cannot find it or need it later for any reason.
What if I received a defective product?
You can contact them through email at [email protected] with your purchase number and a picture if appropriate if your product has a flaw, and they will get it fixed as soon as possible! This customer-friendly brand has you covered.