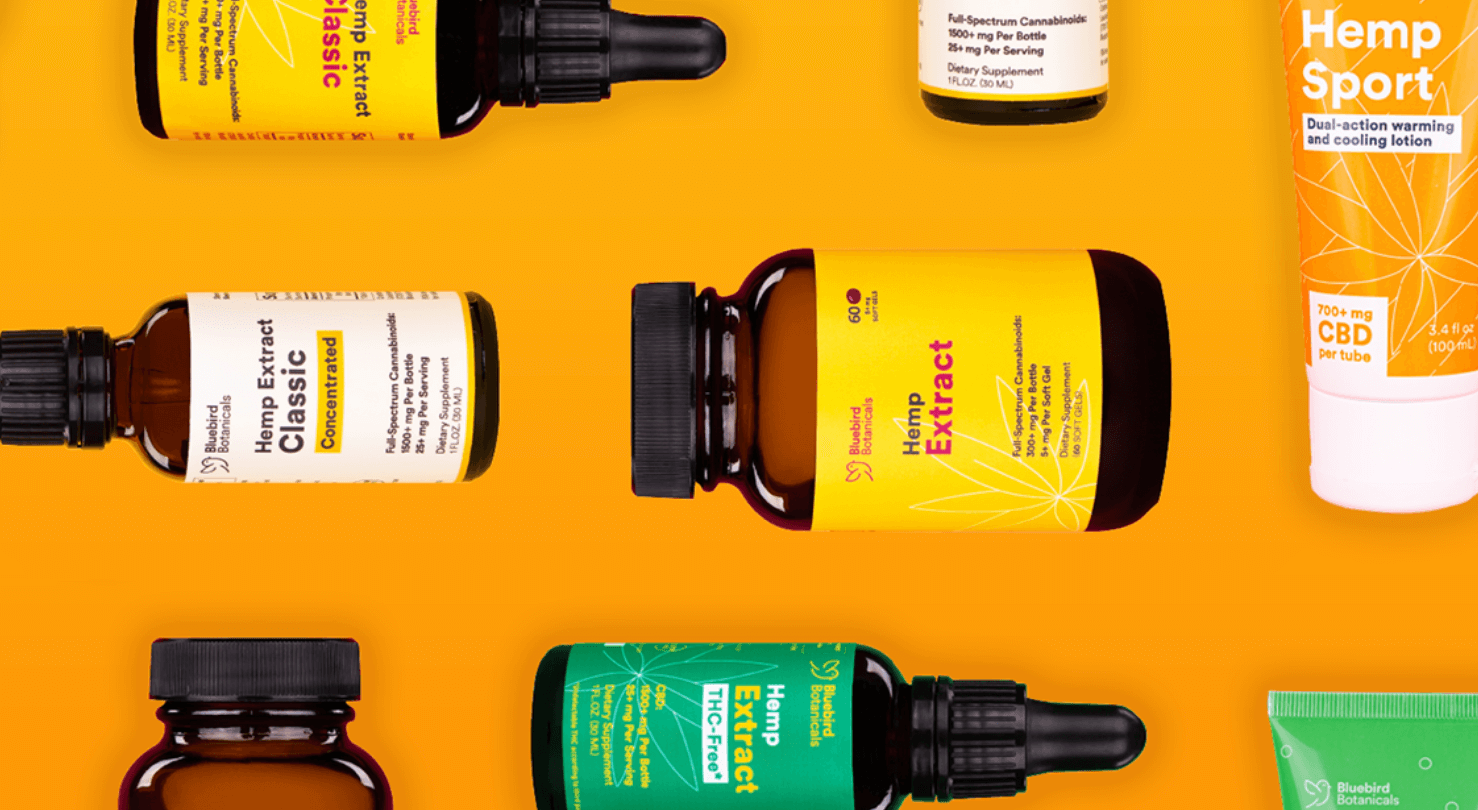 Based in Louisville, CO, Bluebird Botanicals is a health and wellness company specializing in producing hemp-based supplements. Bluebird Botanicals lives out a mission of providing customers with the most cultural and practical ways that provide a healthy and happy balanced lifestyle. If you are left wondering whether Bluebird Botanicals is worth the hassle or not, this Bluebird Botanicals review unravels the brand, products it offers, customer reviews, and so much more. This information will help you determine if their hemp-based supplements are worthwhile.
About Bluebird Botanicals CBD
Bluebird Botanicals has been selling hemp-based supplements since 2012 when it was founded by Brandon Beatty. With a steady following of more than 14.7k Instagram followers, the brand is not new to various news outlets, such as CNN, BuzzFeed, and The Huffington Post.
It won the Best CBD award at Denver Post's Cannabis Awards.
Bluebird Botanicals is a certified B-Corporation and does not fail to meet high standards of public transparency, legal accountability, and environmental performance.
It is no wonder that they are a leading CBD company in quality and innovation that has caught the eyes of various awards and recognitions.
In 2020 alone, the brand received the Eco-Excellence Awards and Best value and best CBD company with other honors such as the Labdoor A+ rating, CBD hacker, Cannabis Business awards, and more in previous years.
Since 2015, Bluebird Botanicals has made its CBD products easily accessible to communities in need by giving 20% off orders for eligible participants.
They provide assistance programs that offer a lifetime of discounts on CBD to individuals who might have otherwise not been able to buy what they need.
These programs are available to students, civil servants, teachers, veterans, low-income families, and those having long-term disabilities.
The products that Bluebird Botanicals offer reflect the brand's vision of holding reverence relationships between individuals and the earth. It's one of the best vitamin supplement brands.
They do so by providing educational and empowerment programs to enable people to make the right choices, celebrate plants for the health benefits they bring, and advance technology that helps strengthen relationships.
Pros
Bluebird Botanicals CBD oils for cats and dogs are available
They employ the highest environmental performance, legal accountability, and public transparency standards
FDA -approved products
US customers enjoy free shipping
Veterans, disabled or low-income customers enjoy a discount of 60% on every purchase they make
They donate a portion of the money they make to philanthropic organizations, such as Paradox Sports and Veterans Community Projects
Cons
They only offer refunds to orders worth more than $110
International shipping is not available
Doesn't have a live chat feature
They offer one exchange or return for each customer
Bluebird Botanicals Products Review
Besides venturing into responsible industry growth through advocacy and education, the brand employs certified clinical herbalists who handcraft products to manufacture safe and healthy products.
Bluebird Botanicals continue to offer the most consistent and effective CBD products that serve as a companion in your wellness journey. Keeping this in mind, let's look at some of the top-selling Bluebird Botanicals products.
Bluebird Botanicals Hemp Classic 6x Concentrated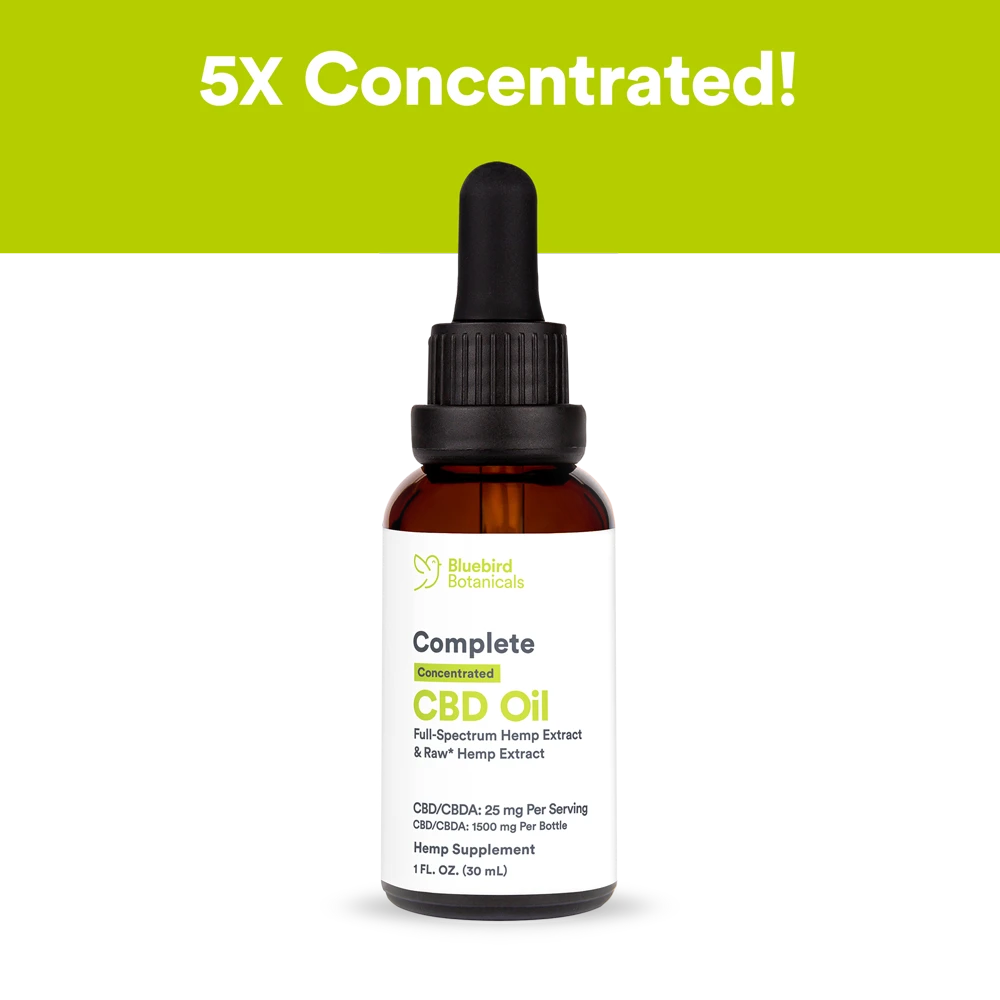 Integrate the natural Bluebird Botanicals Hemp Classic 6x Concentrated that features an organic hemp seed oil and natural hemp flavor with no artificial sweeteners or additives.
The extra Strength Complete CBD + CBDA Oil (25mg/Serving) features a highly concentrated CBD and two hemp-derived ingredients. These ingredients promote a healthy immune system, response to daily physical stressors, and recovery from post-exercise inflammations.
Sourced from local Colorado, the Bluebird Botanicals Hemp Classic 6x Concentrated is laced with an array of more than 110 cannabinoids. The organic virgin hemp seed oil offers a smooth and wholesome base with a light flavor that makes consumption easy.
Our Bluebird Botanicals review found that you need to take one servicing two times daily. Do not exceed two services per day and always seek medical direction when unsure. You also need to keep a daily track of changes you experience over time.
Keep notes of every physical sensation you experience before and after using CBD.
Be sure to change your consumption after two weeks if using the product does not bring you the desired results. For instance, you can take additional servicing, but you stay within the limit of the maximum number of services per day.
You can also begin experimenting with the 5 mg to 60 mg of CBD to find out what works for you.
Bluebird Botanicals CBD Gummies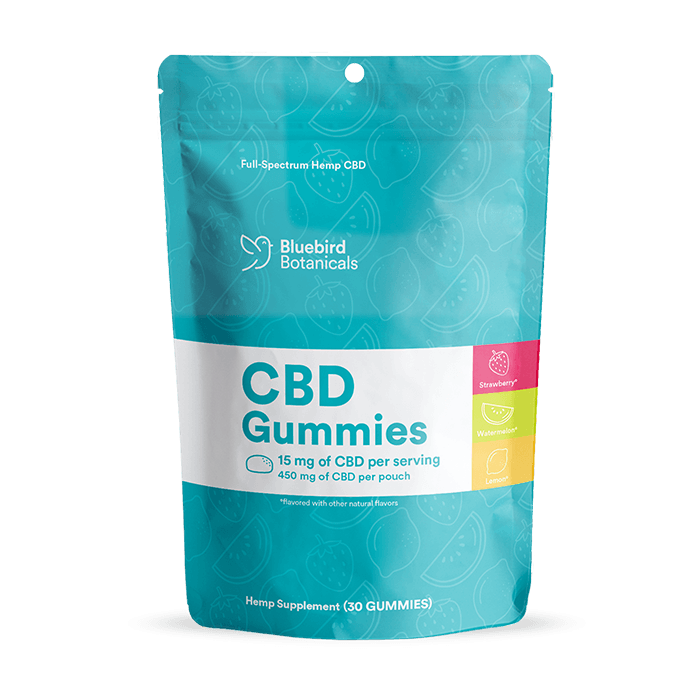 Designed to fit into your daily routine, Bluebird Botanicals CBD Gummies feature a blend of watermelon, delicious lemon, and strawberry flavors.
Manufactured by a real confectioner, the Bluebird Botanicals CBD Gummies serves as a delicious alternative to integrate CBD into your daily wellness routine.
This Bluebird Botanicals review discovered that the full-spectrum hemp features more than 110 cannabinoids with terpenes from the hemp plant, with a sustainably sourced, vegan, organic cane sugar; using natural ingredients.
At only $49.95, the CBD-infused gummies are manufactured in such a way that they fit seamlessly into any daily routine.
The brand recommends taking a single gummy up to 4 times a day; however, if you are not sure of what to do, seek direction from a medical assistant. But, do not exceed four gummies a day. Track changes over time; you can keep a daily tracking log.
You need to note any physical sensations before and after ingesting CBD. Find what works best for you by experimenting with the various CBD products ranging from 5mg to 60 mg.
Bluebird Hemp Capsules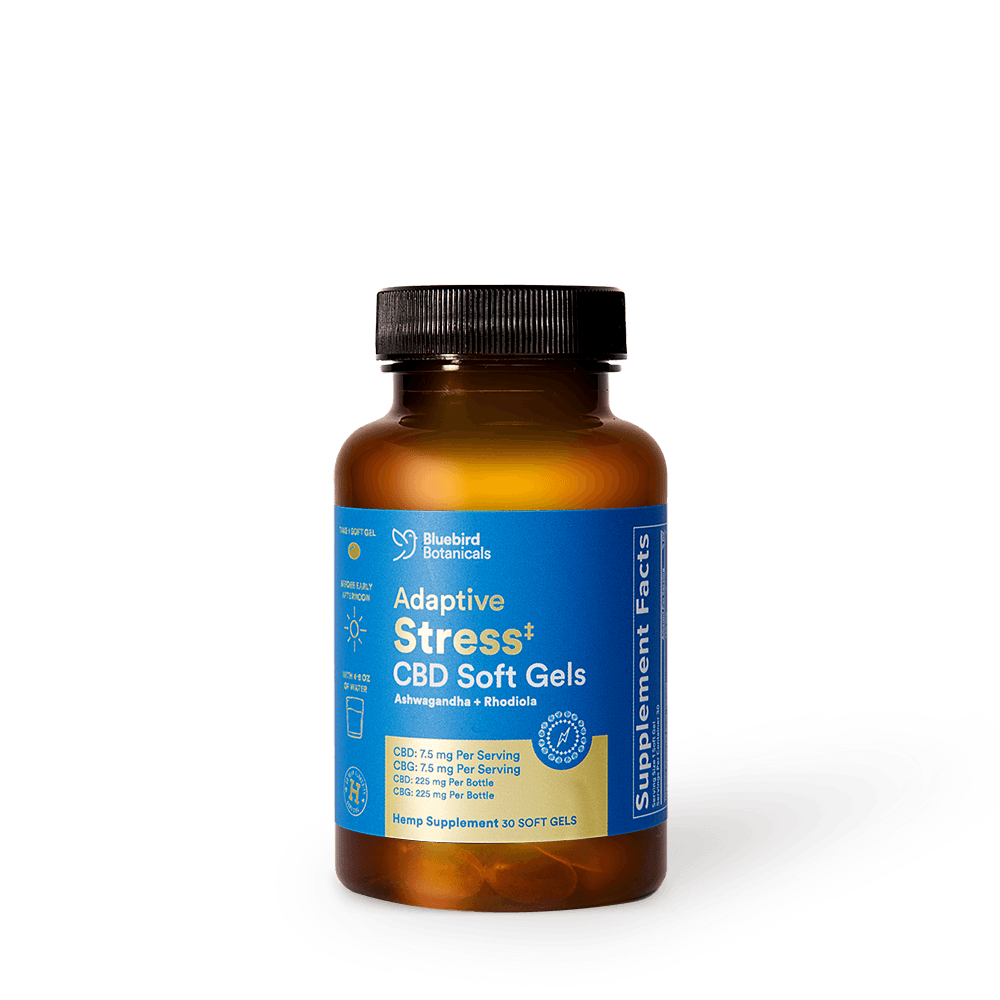 Ideal for those who prefer a CBD oil or pill they can taste, the Bluebird CBD oil capsules are full-spectrum and organic hemp with the options of three blends.
These are 5 mg classic, complete, and signature with additional servicing, CBD-CBDA, and frankincense and black cumin seeds.
The Bluebird Hemp Capsules is a Colorado, high-quality, and full-spectrum hemp with a range of CBD that constitutes a casual and less potent everyday dose.
Bluebird Botanicals prices this product competitively. The best deals come at a 120-count variety where you pay less than $0.05 or less per CBD mg.
The addition of hemp seed oils increases the antioxidant nature of the capsules due to the high-leveled vitamin E present in the seeds.
Besides the full-spectrum hemp extract, Bluebird botanicals formulate the capsules with hemp seed carrier oils, including omega- 6 and omega -3.
Bluebird Botanicals recommends taking one to two times daily. Keep a tracking log to measure significant changes during consumption. You can always switch to a different strength when you do not have the best fit.
Bluebird Botanicals CBD Cream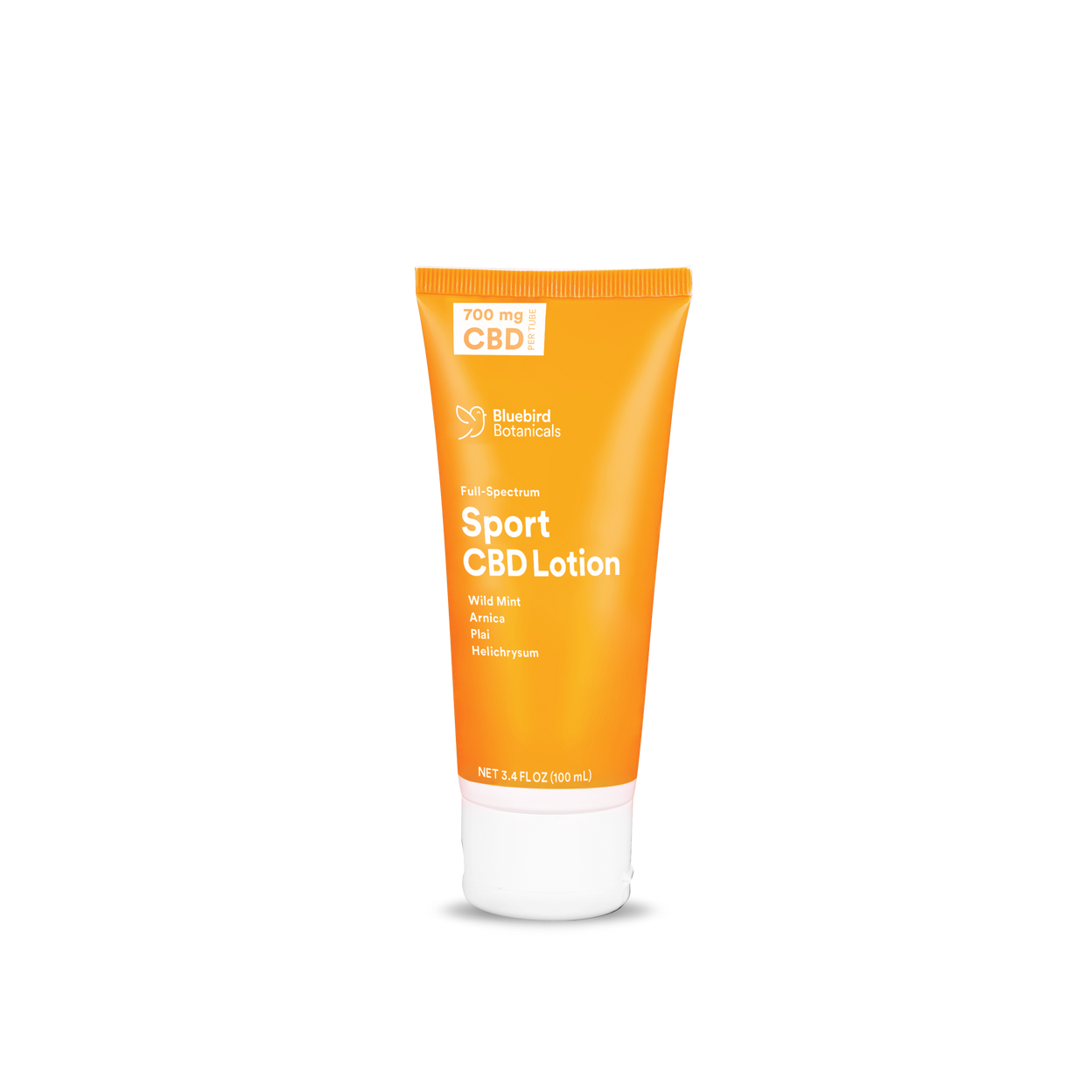 Perfect for everyday skin moisturizing and rejuvenating skin appearance, the Bluebird Botanicals CBD Cream is manufactured with full-spectrum hemp, other essential oils, and botanicals. You can seamlessly add it to your daily skincare routine.
With the Bluebird CBD creams, you have the option of hemp CBD sport lotion, essential lotion, and silk lotion. Massage the Sport CBD lotion on dry, aged, or irritated skin two times daily to rejuvenate and restore your skin's appearance.
The hemp CBD silk lotion features natural ingredients such as jojoba and coconut oil that naturally moisturize your skin. Rosemary, geranium, and lavender found in this product are useful in aromatherapy and herbal medicine.
The CBD essential oil is well blended with jojoba, coconut oil, rosemary, and carrot extract. The product contains, carrot seed oil, which is rich in antioxidants, making it a perfect anti-aging ingredient.
Bluebird Botanicals CBD Isolates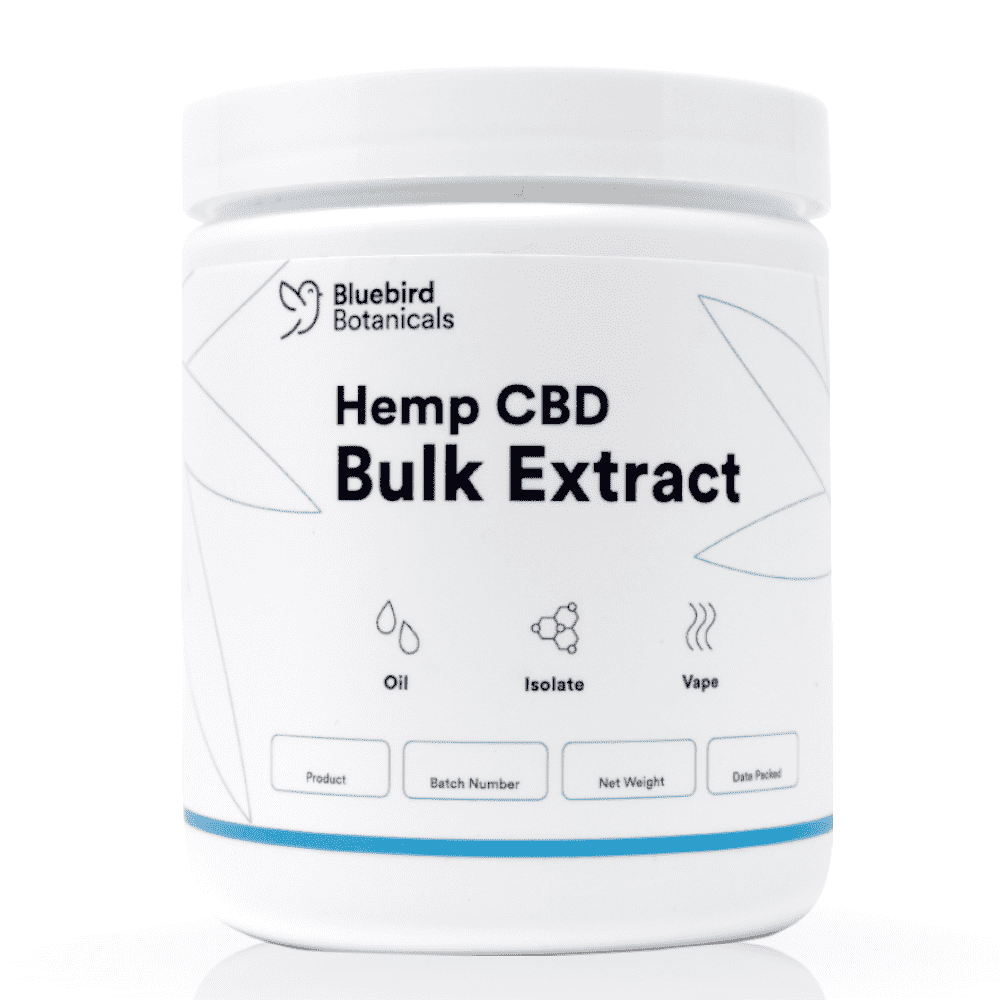 According to third-party labs, Bluebird Botanicals CBD Isolates don't have any detectable THC. Available in a purified crystalline powder, the CBD sample isolates are a crystallized powder that contains up to 99.9% pure CBD.
The brand uses an ethanol extraction system and winterization process to remove plant components and fats from the CBD isolates. The process ensures a clean and hygienic CBD product that is quickly added to beverages, food, or body care products.
CBD also supports homeostasis by providing a rich and healthy endocannabinoid system.
The brand recommends taking one servicing twice daily for maximum results. Do not exceed the recommended amount and seek medical advice from a medical assistant.
Keep a daily track of what changes your body encounters as you continue using the product. When one product does not work for your body, get to pick other options from the different products available at Bluebird botanicals.
Bluebird Botanicals Reviews from Customers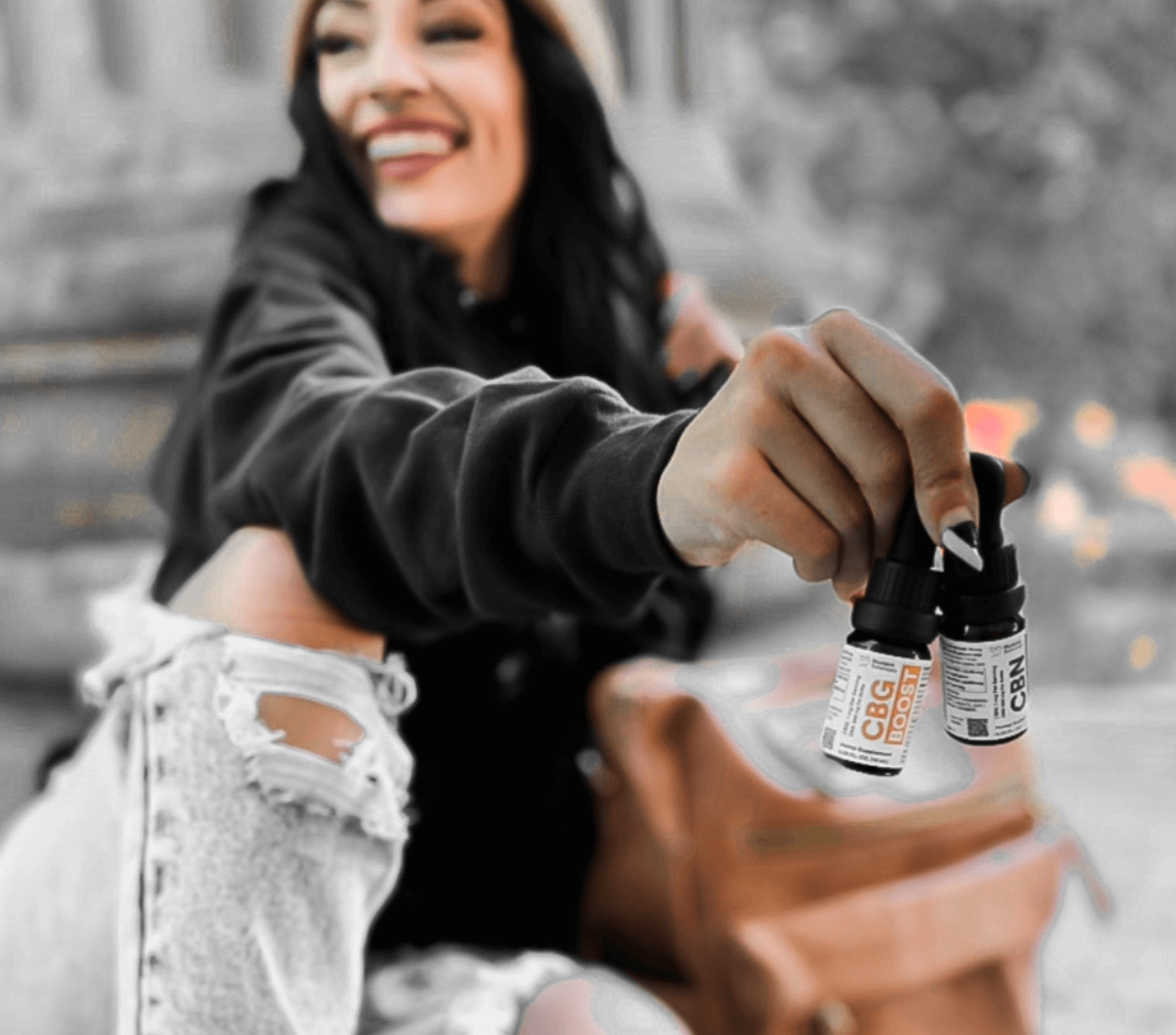 Our reviewers checked what customers had to say about this brand on their Facebook page, Cannalnsider, and Reddit. Customers give the brand hundreds of 5-star ratings, with the majority loving the Classic Bluebird Botanicals CBD Oil Capsules.
The customers continue to note that the capsules are easily consumable, effective in improving overall wellbeing, and not messy like other oils.
The brand has earned the loyalty of its customers between the sophisticated extraction methods, affordable prices, and rigorous quality standards. Buyers applaud the customer support team for being helpful, informative, and resourceful.
Popular Alternatives to Bluebird Botanicals
Customers on Reddit find their products effective and reasonably priced. They also say that their products work well to reduce anxiety. Cannalnsider has numerous positive reviews on its CBD content, taste, and color, with the average rating being 4.5.
We found a few negative feedback that customers left. Some customers complained that they did not see improvements in their well-being. The customer support team quickly solved the matter by clarifying that consistency is critical.
Bluebird Botanicals recommend using their products for a month or so and also invites you for further experimentation with other products when you are not satisfied with the initial product.
Sign Up for Bluebird Botanicals
Sign up to create an account with Bluebird Botanicals. The process is fast and seamless if you provide a valid email address and fill in your personal information.
Once you register your account, you will access the history and order tracking together with pre-filled forms on checkout for subsequent orders.
Where to Buy Bluebird Botanicals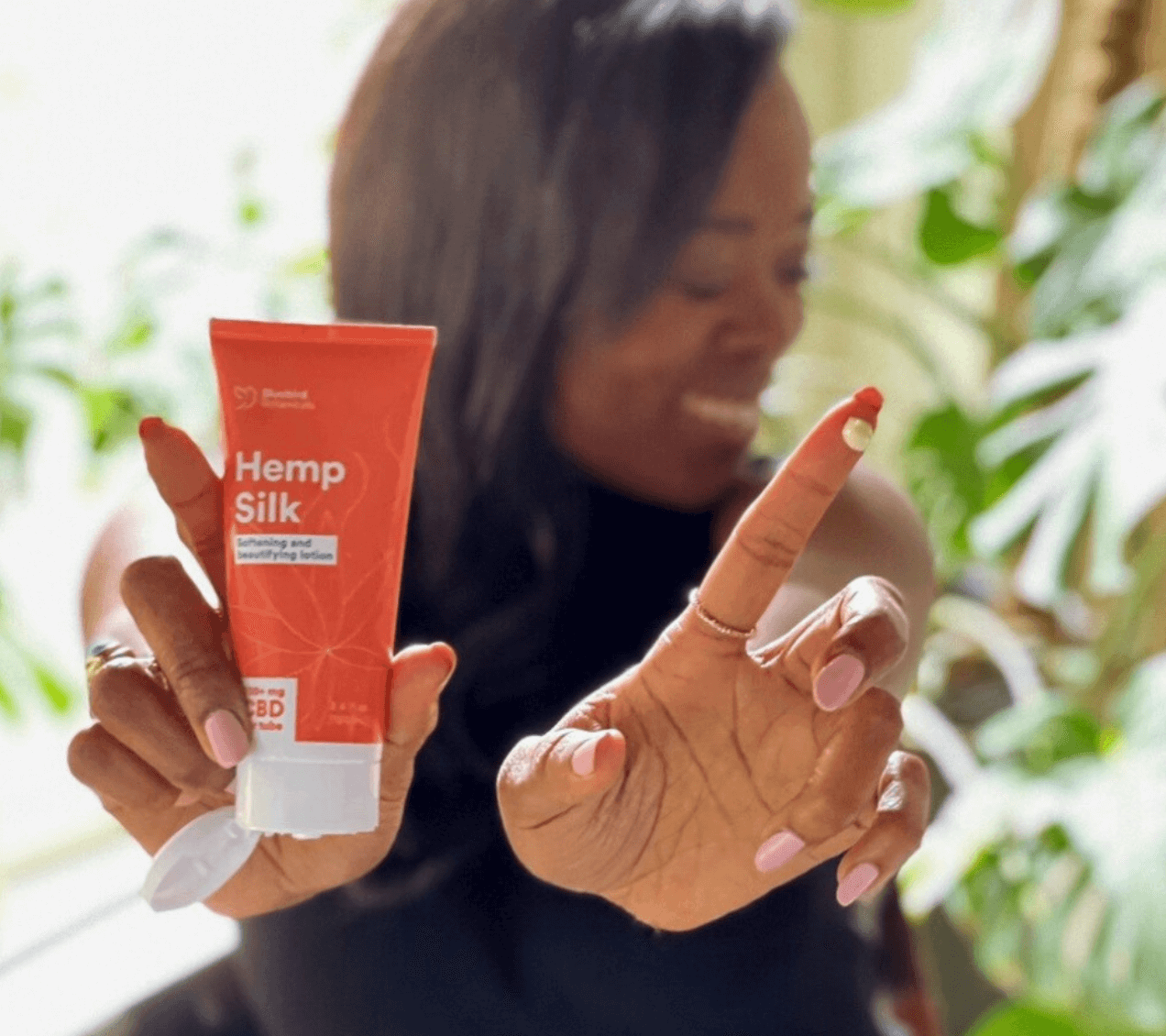 You can buy Bluebird Botanicals products directly from their official site BlubirdBotanucal.com. Products are also available on Amazon and eBay. You can also find their products at their brick-and-mortar Bluebird Botanicals Colorado store.
Use the Where to Find Us page on their site to find stores near you that sell their products. After clicking search, the map on the page highlights the stores using a red, circular icon.
You will need to provide your current location, search radius, and the search radius measurement. Additionally, you can find Botanicals anxiety treatments at Market of Choice, New Seasons, Whole Foods, and Lucky's.
Bluebird Botanicals Shipping and Return Policy
Bluebird Botanicals currently only ships within the United States. However, the company is currently working towards implementing international shipping policies.
Calculate the shipping costs at checkout with the price determined by specific shipping methods and cargo weight.
You can return products to Bluebird Botanicals that are not damaged if you are not satisfied with them or received a product you did not order. However, the brand only allows one return or exchange per person.
The brand only gives refunds of orders $110 and above. The brand only accepts returns on Bluebird Botanicals Vape Oil, CBD Gummies, and flavored CBD Oils.
Bluebird Botanicals Promotions & Discounts
Promotions and discounts at Bluebird Botanicals are a great way of purchasing more of their products at even lower prices. You can get up to 50% off with coupon codes as well as cashback offers.
Head over to their official website at Bluebirdbotanicals.com to get their latest promotions and discounts. Sign up for their mail list to get automatic updates on available offers.
Contact Bluebird Botanicals
For any available shipping or return inquiries, you can reach out to their customer support team on their direct line at (720) 726-5132; note that they only receive calls between 9 a.m. – 5 p.m. MT Monday through Friday.
You can also send a letter to their physical address 410 S Arthur Avenue Louisville, CO 80027, United States.
Bluebird Botanicals Review: Editor's Verdict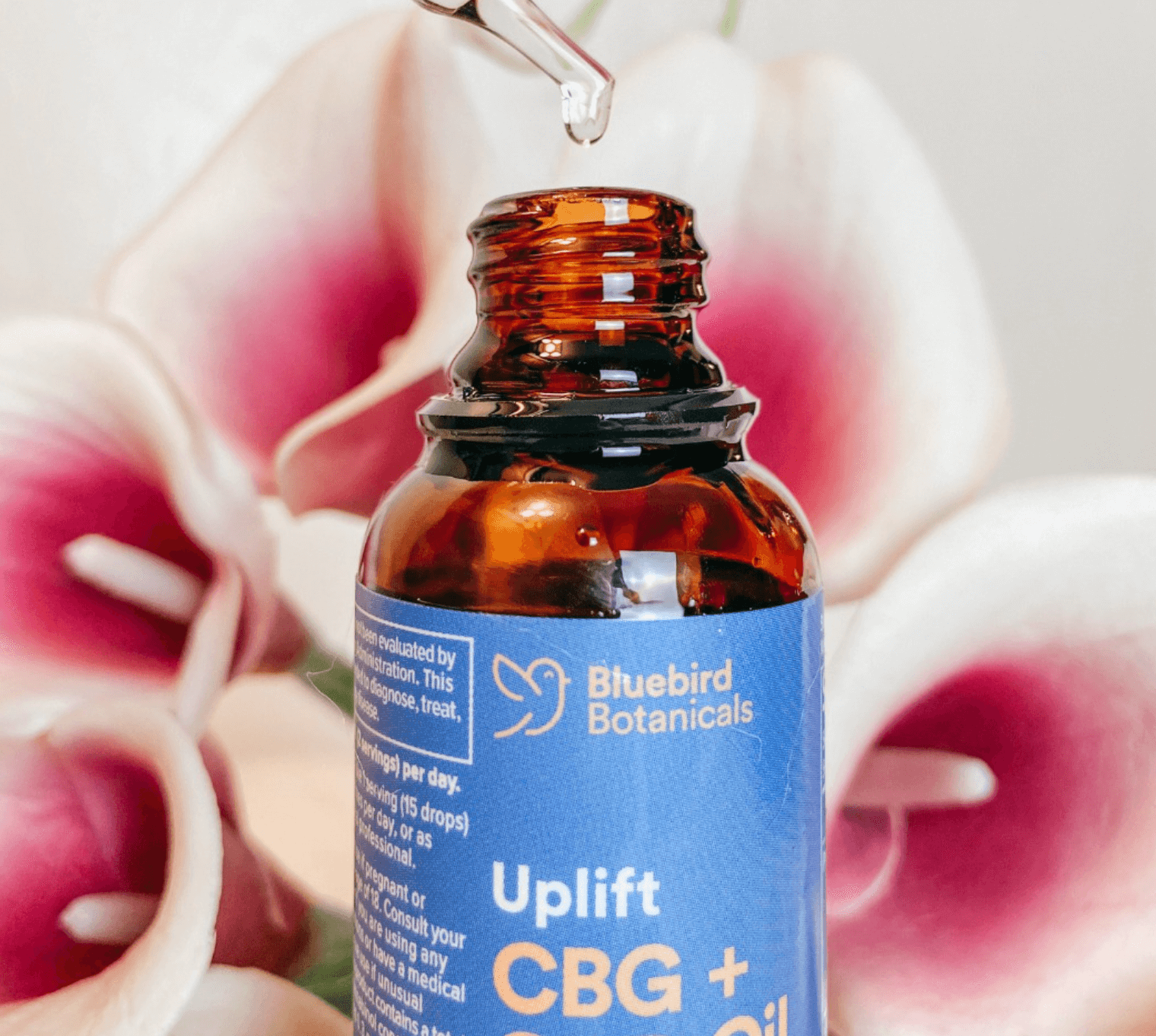 To sum up this Bluebird Botanical review, we found the brand worthwhile because of its devotion to manufacturing products that cater to the overall well-being of the consumer.
With the numerous hemp-based supplements in the market today, it is no surprise that you do not know what is legit and what is not.
If you are asking yourself: Are Bluebird Botanicals legit? The answer is yes it is. The company is not only genuine but transparent. It manufactures high-quality products and ensures its sources are legitimate.
The brand also donates and supports charities and the community; buying from the brand means you'll be helping them support a much bigger cause. Bluebird hemp oil and CBD oil products are lab-tested by a third party for potency and purity.
A Few More Thoughts About This Bluebird Botanicals Review
The brand has also won numerous awards, including the Bluebird Botanicals CBD silver award that they were given after being named the Best Plant-based CBD Products Brand at the Global Vegan Awards.
The temptation of expanding into a vast array of products has not crossed the company, though this is also important for maximizing revenue. Instead, the brand has focused on a few products in each category.
In turn, this ensures that they only offer high-quality products that use healthy and beneficial ingredients. Focusing on a few products has enabled the brand to improve continuously on its ingredients and formulas.
We particularly like the culture of using hemp seeds oils instead of MCT and the wide range of selection potency offered. As a bonus thumbs up, the brand continues to sell its products at reasonable prices without compromising quality.
Their customer support team is an added asset for the company right from placing an order, shipping, return services to answering endless inquiries online. We find the products that this company offers worth the buy.
Still on the hunt for some health supplements to improve your wellness? Check out our popular reviews of 8Greens, Flo Vitamins, Ritual Vitamins and For Hims.
Bluebird Botanicals FAQ
How much CBD should I take, and how often should I take it?
Bluebird Botanicals recommends 15 drops; this is the same as the regular strength oil of 0.5 milliliters and includes 4.2 milligrams of CBD in their regular strength oils. Take one serving up to 10 times daily orally.
However, the brand always encourages experimentation to find what best works for your body.
How long does CBD oil last?
Consistency is a crucial factor for Bluebird Botanicals, and hence recommend taking the products approximately at the same time daily.
When you follow the brand's recommendation, be sure to have excellent reports within a month, while the 2 oz bottles may carry up to two months. They also offer oils in sample sizes of 10 ml and allow you to try them for a week.
What type of cannabidiol extraction method does Bluebird Botanicals use?
The winterization process uses cold temperatures and solvents to remove waxes, terpenes, lipids, and chlorophyll that creates the signature smell and taste of the hemp.
Bluebird Botanicals employs low-temperature and low-pressure CO2 extractions, and supercritical carbon dioxide at low temperatures to extract some of their products. Another winterization process is engaged in some of their products, like the CBD isolates and the THC-free oils.
Is Bluebird Botanicals vegan?
Bluebird Botanicals' full-spectrum CBD oils are vegan. CBD comes from a plant, making it 100% plant-based and ideal for vegans.