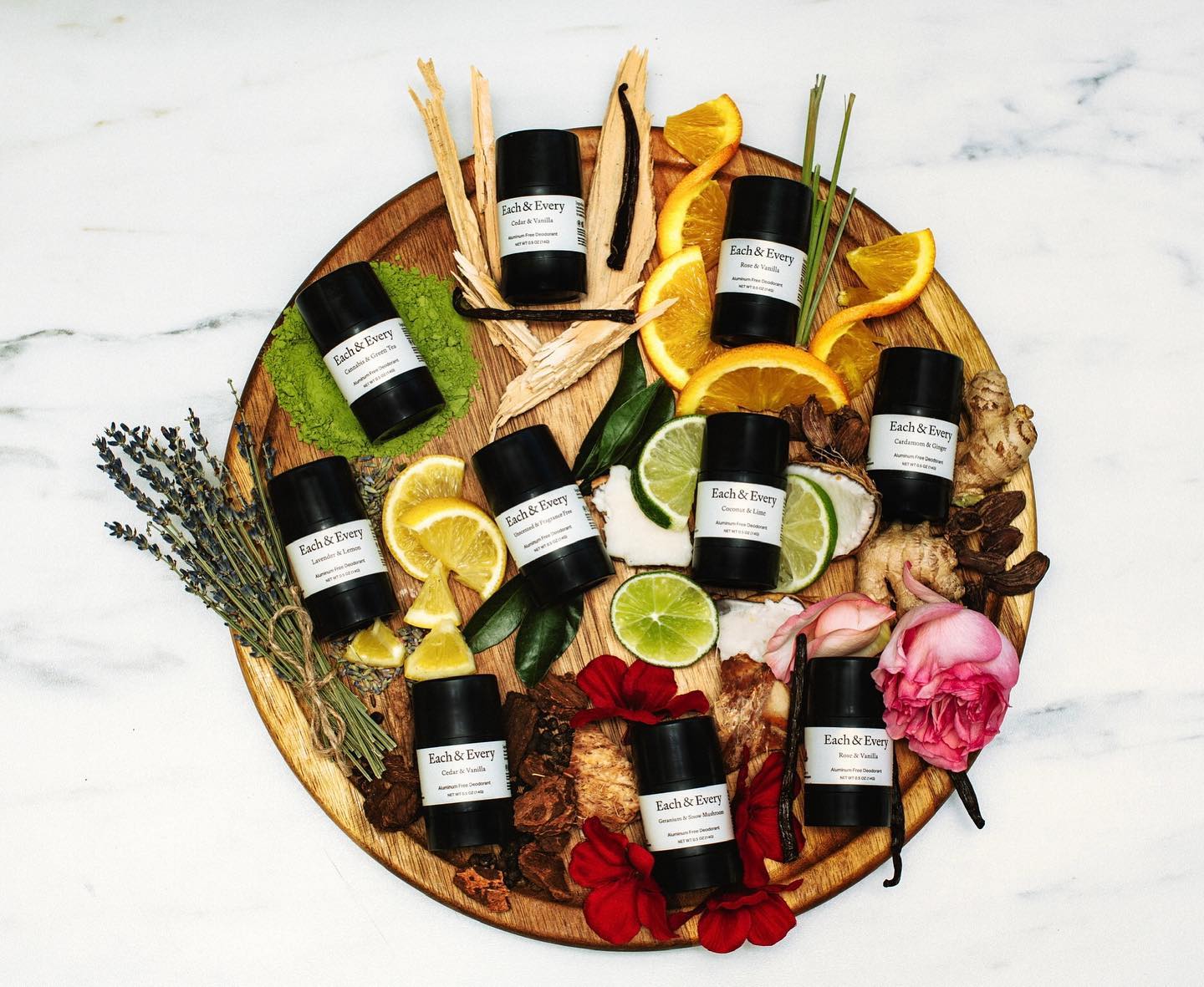 As a response to the need for a shift in the 'self-care status quo', Each & Every is a brand based on the idea that feeling good has no gender. Committed to using the most natural ingredients and authentic scents, this up-and-coming brand's products are marketed toward everyone – because who doesn't want to feel good? Through its Instagram page (which boasts almost 100k followers), Each & Every advertises its products with a diverse range of models through pictures, reels, and videos. Tempted by the idea of clean ingredients, but questioning the effectiveness of the formulas? You're not alone. With our Each and Every deodorant reviews, we aim to help you make a decision!
By putting products under the microscope and seeing what genuine customers have to say, we'll find out if this brand is really all it claims…
About Each & Every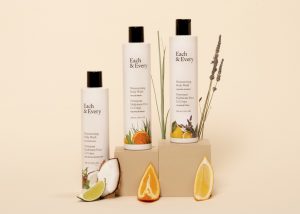 Just like your post-shower routine – it started with deodorant. Let's learn more about this brand and their products in these Each and Every deodorant Reviews!
Each & Every is an American company that was founded in 2017 by Lauren Lovelady and Mikah Coffindaffer, two women who noticed the lack of natural deodorants available on the market. This idea quickly exploded into a brand that aimed to set the bar for higher standards in the beauty industry as a whole!
So how are they doing this? By ditching everything we know about formulas of particular products, Each & Every products formula are created from scratch, so customers can be sure of what they're using on their bodies. In contrast to using harmful ingredients such as aluminum, that are found in other deodorants, this brand wishes for safe self-care for all.
With ethically sourced ingredients from hand-selected farms, the brand is committed to ensuring that all safety and sustainability standards are met. Boasting natural scents, no parabens, and even plant-based packaging – Each & Every aims to protect our planet too! After all, we do only have one.
With popular Instagram influencers and bloggers such as @hellotefi and @kelleyflanagan raving about their products and features in major magazines such as Bzrdie, Fashion Beans, Real Simple, and Treehugger, the brand has gained impressive momentum in recent years. It is also very popular on Facebook and TikTok.
So, the question on everybody's lips: does it work? Founders Lovelady and Coffindaffer trust in the effectiveness of their products, claiming that their formulas are evolving constantly, as better ways of utilizing natural ingredients are discovered.
Pros
Clean, plant-based ingredients that are free from aluminum, parabens and fragrances
Ingredients have been declared safe by the Environmental Working Group
Suitable for vegans and 100% cruelty-free
Plant-based, sustainable packaging
The brand offers exclusive promotions for those signed up to their mailing list
Free shipping on orders over $35
They offer a money-back guarantee when people are unhappy with their order
Cons
The brand does not offer international shipping and only ship to the US and Canada (excluding Quebec)
Website reviews are fairly inconsistent with customer reviews on third-party websites
Oil-based deodorant formula can stain clothing
Each and Every Deodorant Review – Products Review
Though it started with deodorant, it certainly didn't stop there. With their goal to make self-care safe and accessible to every gender, that meant expanding into different areas!
We can't help but wonder… is this just a brand with good intentions and average products? Or is it actually worth your money?
We have put some of Each & Every bestseller in the hot seat, considering costs, packaging, and quality to help you decide! Let's see the Each and Every deodorant reviews!
Each & Every Natural Deodorant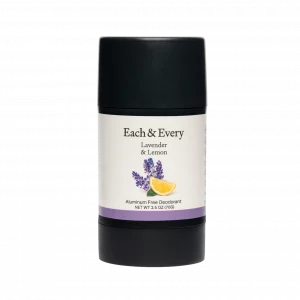 Let's start our Each and Every deodorant reviews here! This Each & Every deodorant is available in 10 scents, from Lavender and Lemon to Sandalwood and Black Pepper. Just like all products from this brand, it is free from artificial fragrances. But there is still a fragrance-free option for those who suffer from sensitive skin.
Retailing at $17 and contained in a sustainable, sugar cane packaging, this deodorant claims to do everything that deodorant does with only natural ingredients!
Free from aluminum, parabens, and even baking soda, the ingredient list is simplified, translating confusing jargon to ensure customers are fully informed before buying! Not only that, but it also tells us where the ingredients have come from, so you can be confident that it has been ethically sourced!
Each & Every claim that this product uses coconut oil to condition skin and tapioca starch to absorb wetness! While dead sea minerals and essential oils aim to fight odor and provide a fresh scent.
With over 10,000 reviews, this product scores an impressive 4.6 out of 5 stars on the website!
Most customers praise the lack of baking soda, claiming it is the only natural deodorant that does not cause irritation or rashing of the skin.
However, negative reviews of this product do claim that this product is not long-lasting and must be reapplied throughout the day.
Each & Every Facial Oil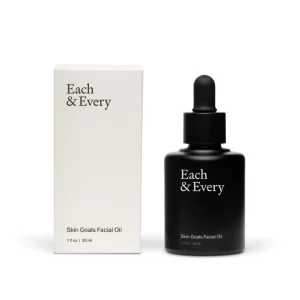 Beyond our Each and Every deodorant reviews, we will share some other products too! With a hefty price tag of $55, this facial oil from Each & Every aims to use botanical ingredients to leave you looking and feeling good. By penetrating the skin's surface, this oil should leave you feeling moisturized and protect your skin from environmental aggressors while doing so!
This oil makes use of the plant-based alternative to popular skincare ingredient Retinol, Bakuchiol (from Babchi seeds). Bakuchiol is used for smoothing fine lines and wrinkles, offering a youthful glow, and… yes studies have proven it to be effective at doing so, without worsening skin sensitivity! What's not to love?
And in true Each & Every fashion, the packaging is renewable and made from paper and glass!
Despite the lower number of reviews to work with, this product averages 4.4 stars out of 5 on the website. With 0 1 star ratings, customers raved about this product claiming that a little goes a long way. Further positive entries also mentioned that the lightweight formula absorbed quickly, without sacrificing moisture.
Although some reviews did claim they "didn't notice a difference", this product never claimed to work magic. It does however seem to leave a youthful glow and moisturize the skin, and for that, we give it our stamp of approval!
Each & Every Natural Body Wash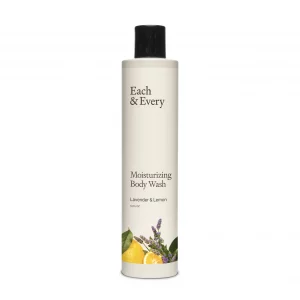 Choose from three scents with this natural body wash from Each & Every, which is priced at $24 for 300ml. This body wash claims to nourish the skin and is formulated with only natural, skin-loving ingredients. It's perfect and suitable for every skin type.
Packaged in a recyclable container, it is free from sulfates, parabens, and gluten, cruelty-free, and suitable for vegans! Formulated with citric acid to promote ph balance and smooth skin, as well as water.
On the Each & Every website, reviews score this product a respectable 4.7 out of 5 stars. Though there are less than 100 reviews, many customers claim that the smell is nice and potent without overpowering. It also seems to, as it claims, promote smooth skin and keep it moisturized!
Although some customers claimed they would prefer more products for the price point, which we feel is certainly a valid critique.
Each & Every Shampoo and Conditioner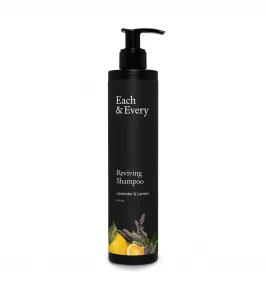 Both the Each & Every shampoo and conditioner retail for $26 each for 300ml. Free from parabens and silicones, they are packaged in recyclable containers and come in two natural scents: lavender and lemon and coconut and lime.
The Each & Every shampoo aims to cleanse and moisturize hair from root to tip, providing unparalleled shine and softness. And although there are only a mere 7 reviews to consider, most customers compliment the longevity and projection of the scents and the way it leaves hair feeling silky smooth!
Though customer opinion is generally positive, it is hard to come to a solid conclusion on whether this shampoo is anything special or just okay…
Each & Every conditioner aims to hydrate hair while strengthening it against breakage. This product, like the shampoo, is suitable for all hair types too!
There are no negative reviews out of the 4 that are featured on the Each & Every website. Despite the low amount of comments, consensus about this product seems to be that the formula lathers much better than other all-natural, non-toxic products of its kind.
Yes, everything seems to be fine here. But is this duo worth $52? We're not so sure.
Each & Every Sets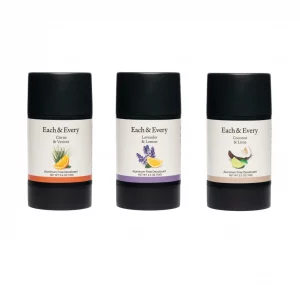 Each & Every sets are a great opportunity to grab a deal or to buy as a gift for someone you love.
The starter sets are a great way of getting a feel for the brand before you commit. The 'Best Sellers' provides you with 3 full-size deodorants in E & E's most popular scents, giving you $51 worth of products for only $40. This range also includes the 'Choose 4 Minis'. It allows you to choose your own scent deodorants and the 'Clean Beauty Starter Set' provides you with a bit of everything, saving almost $20.
The variety sets give you the chance to save on a bulk order, with the option to try all deodorant scents or to buy bestsellers in your favorite scent. These are a good way of trying a range of the brand's natural products too!
The value sets include Each & Every's shampoo and conditioner duo for $50. Although, we can't help but feel that this saving could be a little better.
Each and Every Deodorant Reviews from Customers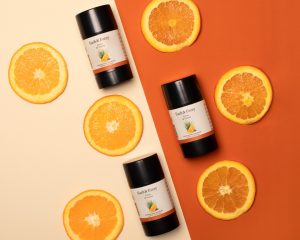 Although we have dived into some Each and Every reviews already, these were only taken from the company website. Granted, this is a helpful feature from the brand, but in the past we have found that these reviews often don't give us every piece of the puzzle.
Therefore, it is important that we take a look at some review websites and independent sellers in an attempt to get a general idea of the brand in terms of customer service and overall quality.
Firstly, on Influenster, customers had a lot to say about Each and Every deodorant. Positive comments that seemed to be consistent were those praising the scent of the product and its ability to eliminate odor. Many people claimed that this product was the only deodorant that did not cause a reaction on their sensitive skin!
Out of the 452 reviews on this website, only 9 of these were 1-star reviews! Though some common complaints about the brand's best-selling product were that it stains clothes and does not absorb as quickly as others.
While Trustpilot is a reliable place to get the low-down on the hottest brands, there was only 1 written review! This was actually negative, also flagging the issue of staining clothing. Despite this, it still scored an okaaay rating of 3.2 out of 5 stars.
Further customer reviews
Due to the lack of reviews here, we had to move on to Amazon reviews. However, this wasn't much better. Though it is worth noting that comments remained consistent here too, with positive reviews noting projection and longevity of scent over everything else. These reviews also addressed the oil-based formula staining clothing, as well as wet and uncomfortable wear.
Though reviews are extremely mixed, if you're waiting to find a complaint about skin reactions or rashing with any products from this brand – don't hold your breath!
Unfortunately, it is difficult to get a full overview of the brand itself due to the lack of general reviews. There is not a lot to be said about customer service, but often the absence of this suggests that there is not much to complain about.
What we have noticed? The lack of negative reviews on the Each & Every website when compared to external review websites.
Sign Up for Each & Every
Did you have a good impression following our Each and Every deodorant reviews?
You can join Each & Every VIP mailing list on their website, by scrolling to the bottom of the page and entering your email address. By doing so, you can enjoy exclusive promotions!
You can also create an account at Each and Every to save your preferences, earn rewards and be the first to hear about new products!
Where to Buy Each and Every products?
Each & Every product can be bought directly from their webshop. You can also find some of the brand's deodorants on Amazon, however, you will be hard-pressed to find them on many other third-party websites.
Products can be found in-store at Showfields in Miami and New York City.
Unfortunately, this brand is only available in the US and Canada.
Each and Every Shipping and Return Policy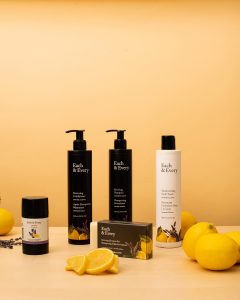 Shipping
E & E only ships to the US and Canada. All orders over $35 are shipped for free, while there is a flat rate of $5 for all orders under this.
All orders are processed in 3 business days and US residents can expect their order within 5-7 business days. Canadian residents should wait 7-15 business days before receiving their order.
Returns
You can create a return, as long as it is within 30 days of the receipt date. If you are dissatisfied, just get in touch by email. However, please note that orders made through Tapjoy or mobile gaming cannot be refunded.
Exchanges can be made up to 30 days after receiving your package, however, this does exclude all sets. Simply email E & E to start the exchange process.
Promotions and Discounts
If you're looking for an Each and Every discount code, you should sign up for the VIP mailing list on the website. This will make you eligible for exclusive discounts and information.
Contact Each & Every
Before we end our Each and Every deodorant reviews, let's see how you can contact Each and Every! You should contact Each & Every with any queries, issues with your order or to create a return. You can reach them by email at [email protected].
Each and Every Deodorant Reviews – Editor's Verdict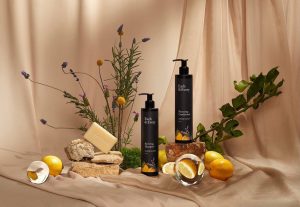 Overall, we think this brand is certainly impressive and different from most popular brands in the beauty industry right now. That's what we tried to translate in this Each and Every deodorant review, and well, the overall brand review. The commitment to providing all-natural products that work is admirable and helping to save the world whilst doing so is an added bonus.
Although there is a lack of genuine customer feedback on the brand's customer service, as well as on products other than the bestselling deodorant – the information that is freely available paints a positive picture of the brand.
The benefits provided to loyal Each & Every customer are great, including the 'Subscribe & Save' option and reward system.
The brand's main aim was to make safe self-care accessible to everyone. The comprehensive range of scents in most products is contrasted to the typical 'feminine' scents that we're used to seeing in most natural deodorants on the market. Inclusive Instagram posts and a diverse range of models also help to achieve this goal.
Today, being environmentally conscious is more important than ever. Each & Every does not ignore this. Not only is all E & E packaging sustainable, but the brand provides an incentive to customers with the promise of a free gift in exchange for recycling empty packaging. We are big fans of this and feel that it sends an important message.
In conclusion, this brand's products seem to be effective regardless of using only clean ingredients. No one is left behind with Each & Every, as a vegan, skin-loving, and eco-friendly brand! It's definitely got our vote.
If beyond the Each and Every deodorant reviews you are looking for other natural skincare and body care brands? Consider reading our reviews of Frank Body Review, Farmacy Beauty Review, and Deciem Review. Alternatively, read our reviews of the 10 Best Natural Deodorant Brands Review.
Each & Every FAQ
Where is Each & Every sold?
Online on their webshop, Amazon.com and in-store at Showfields in Miami and NYC.
What is the difference between antiperspirants and deodorants?
Antiperspirants are used to reduce sweating and odor from the underarms. Whereas, deodorants actually work to simply eliminate odor by reducing odor-causing bacteria.
How long will a container of E & E last?
The full size E & E natural deodorant should last around 70 uses or 2 months.
Can I recycle the packaging?
Yes! All E & E packaging can be recycled with their Worry Free Recycling Program.
Where are Each & Every products made?
All E & E products are made in the USA.