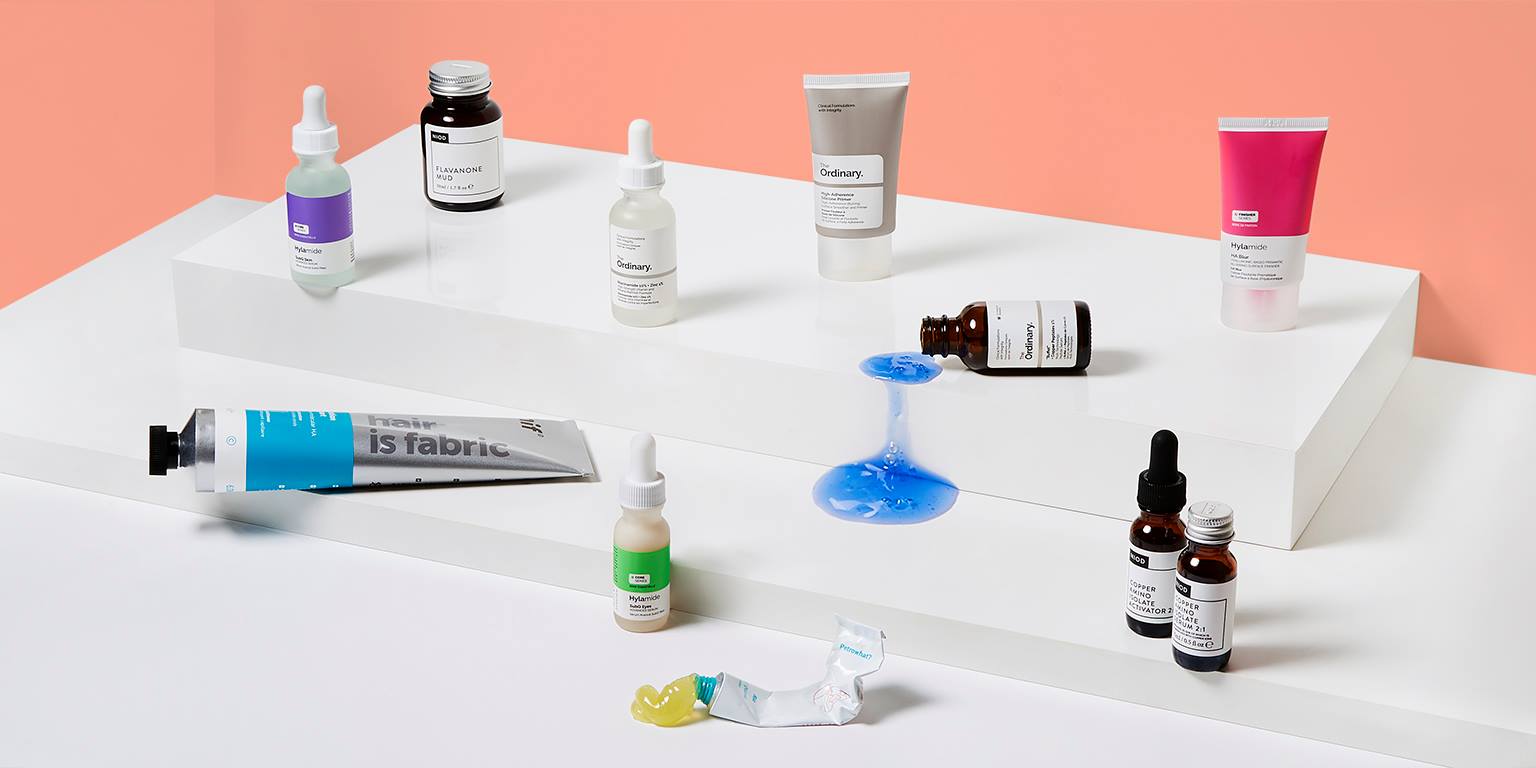 Headquartered in Toronto, ON, Canada, Deciem self-proclaims itself as an 'Abnormal Brand'. The company offers an extensive selection of skincare and hair products. Since its inception, the company has allowed its customers to understand the ingredients they use in their products and offer them cheap formulations for their skin and hair. The brand is also sustainable, as it strives to help save the environment. Our team will explore Deciem reviews from customers, promotions, the brand's bestsellers, and more. You'll then be able to decide if the company lives up to the hype. 
About Deciem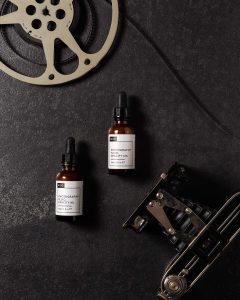 Founded in Toronto in 2013, this Toronto-based brand has a tagline "abnormal beauty company," having multiple skins and hair care brands under it, including NIOD, The Ordinary, and HIF. The founder of this company, Brandon Truaxe, quit his career to focus on the beauty industry after he noticed a gap in quality, passion, and transparency on the products offered in the market. People who know Truaxe describe him as a genius, expressive and fat-talking.
Brandon sold his software company and decided to practice his entrepreneurial skills by starting his own business. He believes that customers should get the best when it comes to cosmetics. Brandon focuses on creating outstanding products backed up by science. The company aims to make and sell high-quality and effective yet pocket-friendly products. 
The brand's products are packaged in dropper bottles that look like they have come straight from the chemist. Deciem reviews show that their products are popular because they use quality ingredients that are sustainably and cheaply acquired from different parts of the world. In turn, this allows them to offer their products at affordable prices. 
Deciem constantly keeps momentum with the core brands and has plans to expand retail stores in different locations, including Los Angeles, NYC, Chicago, San Francisco, and Miami. The company has 1.4 million Instagram followers and more than 643k followers on Facebook. 
Pros
The company has a wide range of cosmetics products to choose from
The brand is sustainable and ensures the use of eco-friendly practices throughout its manufacturing process
Their products are vegan, cruelty-free, science-based, and free from additives and other harmful components
The company offers total transparency in terms of sourcing, ethical labor, and ingredients used
Customers can return items within 12 months after the purchase date
Customers purchasing products on or above $25 enjoy free shipping
Cons
They do not accept exchanges
Customer support is not available around the clock
They don't have a live chat feature on their website
Deciem Products Reviews
Deciem offers an expansive range of cosmetics products to suit your needs and preferences. These include makeup, hair conditioners, body lotions, and The Ordinary Skincare. With that in mind, here are some of the top-selling Deciem products.
Deciem Skincare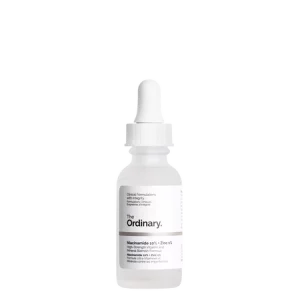 Deciem provides a variety of skincare products that come from some of the core brands, including The Chemistry, HIF, and NIOD. The company prides itself on the scientific backing of its skincare products. Most of these products contain active ingredients such as antioxidants, which protect the skin against free radicals. Free radicals result from air pollutants, smoke, and other chemicals that suck the life out of your skin.
They also contain vitamin C, which helps to keep your skin plump and youthful. Vitamin C also reduces wrinkles and fine lines, preventing premature aging. Additionally, Deciem skincare products are rich in hydrators to help keep your skin supple. That means your skin will always look less dull and healthy throughout the day, become less oily, less itchy, and less aggravated.
The Ordinary Deciem Mineral UV Filters, Spf 30 is a highly favored Deciem sunscreen. The ingredients used to make this product are 91% allergen, parabens, and gluten-free. The company avoids using nanoparticles and instead focuses on utilizing ingredients such as Alanine. This ingredient improves the skin's hydration by balancing moisture levels on the skin. Another notable ingredient is Astaxanthin, which is responsible for preventing moisture loss to keep the skin smooth.
We all seem to have been searching for an effective eye cream that reduces aging on our faces. The Ordinary Deciem Eye Cream performs the miracle just as you want it. The product soothes the fine lines, reduces puffiness, and lightens the dark areas on the skin.
Deciem Makeup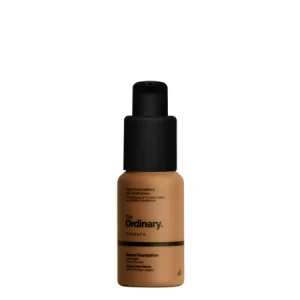 In addition to the effective Deciem skincare products, the brand also offers quality makeup for women on the go. Products include foundations, concealer, lip balm, and primer. The coverage foundations come in a variety of shades for different complexions. The foundation gives your skin a lightweight, non-oily cream texture that makes your skin appear smooth and flawless.
The foundation contains coconut alkanes derived from coconut fatty acids, which act as an emollient; this ingredient thickens the product and helps it to apply as a fine layer on your skin, locking in moisture. This ingredient is also a natural silicone alternative that fills the gaps in the skin cells, creating a soft, velvety, and smooth effect on the skin.
Moreover, coconut alkanes contain antioxidants properties, and they act as the skin's anti-pollution defense. As a result, it reduces wrinkles and other forms of skin aging. The foundation also contains glycerin that acts as a humectant allowing the skin to retain moisture. The skin stays hydrated, fresh, and soft.
On the other hand, the Deciem concealer features high spreadability to offer an amazing skin finish. It has a variety of shades divided into skin tone categories indicating the depth within each category. The concealer contains dimethicone, an ingredient that helps seal hydration to the skin.
The ingredients help reduce fine lines and wrinkles to keep the skin youthful and supple. In the Ordinary Concealer, Caprylyl Methicone acts as the natural replacement for silicone. Therefore, just like silicone, Caprylyl Methicone conditions and prevents moisture loss on the skin by providing a permeable barrier.
Deciem Body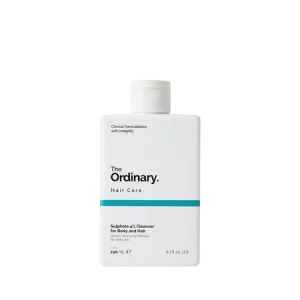 Every woman wants an even skin tone for an even glow, and this is where the Deciem body products come in handy. The brand offers body cleansers, hand hydrators, heel chemistry, deodorants, body serum among others.
You can cleanse your body with The Ordinary Sulfate 4% Cleanser designed for body and hair. The product's composition makes it gentle for the skin and cleanses it without additional skin toning/bleaching. The main ingredient in this formula is the Sodium Laureth Sulfate, which is the main emulsifier and surfactant. This ingredient thickens and stabilizes the body cleanser, which is made up of different ingredients with different solubilities. It helps the cleanser to achieve a uniform texture for smooth applicability.
The Deciem Body Cleanser also contains Ethylhexylglycerin, a skin-softening agent. Ethylhexylglycerin also plays a preservative role in the solution, and it boosts the efficacy of other preservatives in the mixture. Because of glycerine present in this ingredient, it has humectant properties that improve skin hydration without feeling sticky.
You can stop the traditional hard skin cycle with the Heel cream, which effectively removes stubborn hard skin. The Heel Chemistry contains Propanediol, an ingredient that acts as an emollient by reducing water loss.
Skin becomes hard as a result of dryness. Propanediol helps your skin to retain water, making it smoother and softer. Triglyceride is another ingredient that acts as an antioxidant in the formula. The ingredient also binds the components together and makes the product last longer.
Deciem Hair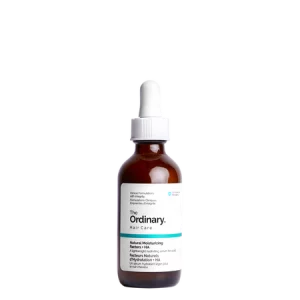 The brand offers hair products ideal for men and women, including hair and scalp cleansers, moisturizers, hair fertilizers, and volume support. You can use Sulfate 4% Cleanser for the Body on your hair. As mentioned earlier, this product contains ingredients that are gentle to the body, and in this case, it is safe for the hair and scalp and cleanses them without causing hair bleach.
Hydrate the scalp with The Ordinary Natural Moisturizing Factors + HA for Scalp; this product is a milky serum made of ingredients that imitate the natural moisturizing factors and the hyaluronic acid produced within the skin naturally. The product contains squalene, which helps increase hair shine and reduce breakage.
Squalene replenishes the hair strand, protecting your hair from further harm. Squalene can be used on all skin types, including the super sensitive. The Ordinary Natural Moisturizing Factors + HA also contain Arginine HCL; this ingredient, together with other protein-derived ingredients, helps repair the hair's split ends. Additionally, Arginine HCL improves blood circulation, which excites the scalp encouraging healthy hair growth.
You can keep your hair healthy and hydrated with The Ordinary 100% Organic Virgin Chia Seed Oil. As the name suggests, the product is made up of pure chia seeds organically sourced and cold-possessed. The main ingredient in the hydrating oil is alpha-linolenic acid, which is crucial in regenerating the skin, metabolism, and hair growth. Lack of alpha-linolenic acid in the body causes hair dryness, which translates to massive hair loss. This product also contains multiple vitamins, minerals, and antioxidants responsible for healthy hair growth.
Deciem Reviews from Customers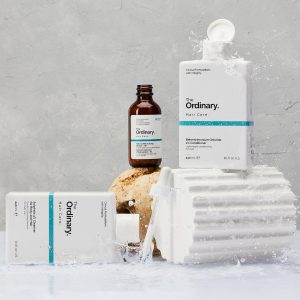 We examined Deciem reviews from customers to check what they are saying about the products they offer. The brand scored 4.5 stars reviews on its site, with 90% of reviewers recommending this company and its beauty products.
The products prove to ask for the least effort to yield maximum results. The overall rating of their products is 4-5/5 stars, with the majority saying they left their body, hair, and skin rejuvenated, lustrous, and healthy.
Most customers stated that Deciem manufactures high-quality and effective products. Customers who suffer from acne and eczema stated that the brand's skincare products helped calm down the affected areas.
A few customers raised concerns about the delayed response when they contacted the support team since it is not available 24/7.
Sign Up for Deciem
To get started with Deciem, you need to sign up for an account on their website. The registration process is a walk in the park. You will be required to provide your details, including a valid email address and full name. Once you complete the signup process, feel free to start browsing their products and purchase an item that interests you.
If you want to stay updated by the company, they have provided a "keep me updated" check box at the bottom of the registration page. Check the box, and you'll be updated when they have offers, discounts, sales, or any upcoming deals.
Where to Buy
To purchase Deciem products, visit its official website Deciem.com. You can also find their products from select retailers, including Ulta Beauty, Hudson's Bay, Sephora, and Skin Store. The company is also working towards setting up physical Deciem stores in different regions in the United States.
Deciem Shipping and Return Policy
Shipping
Deciem offers free shipping depending on the country. Canadians and Americans enjoy free shipping for orders worth $25 and above.
The company ships products to various countries globally, and their different rates are as follows:
The United States at a $5 fee, which takes eight business days
The United Kingdom at a $7 shipping fee, and the delivery time takes two business days
Canada at a $4 shipping fee, and it takes eight business days to reach the destination
Europe shipping fee is $7, and it will take up to 14 business days to reach the destination
Once your order has been shipped, the company will send you an email containing a tracking number to help you know the location of the items you purchased.
Return Policy
Deciem return policy offers customers a one-year return window period from the purchase date. For items to be accepted, they should be 50% full. However, if you buy items as a set or bundle, you must return them in full. Gift cards cannot be redeemed or refunded for cash.
Promotions & Discounts
Currently, the brand doesn't offer discount codes; however, you can find a Deciem student discount or code from other stockists, such as Cult Beauty, Beauty Bay, and ASOS.
Contact Deciem
You can reach the support team using various contact methods. The brand has various contact numbers for different locations as follows:
Canada and United States: +1-800-513-6088
United Kingdom: +44-800-368-8088
South Korea: +82-030-8321-0017
Australia: +61-1800-626-540
International: +1-646-661-4290
You can also fill out your email address on their official site or send them a direct message on their Facebook or Instagram page. Deciem customer support team is available from Monday – Friday 9:30 a.m. – 5:00 p.m EST.
Deciem Editors Verdict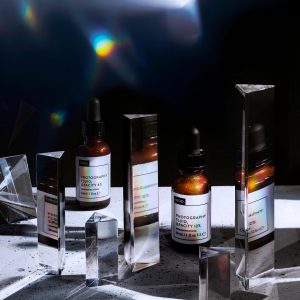 Based on the many positive Deciem reviews that our team found on the internet, we recommend this brand because it offers excellent value for money. The company has a variety of skin, body, and hair care products that customers describe as effective and worthwhile.
The company has also embraced transparency when it comes to the products and ingredients they use. They ensure that all the products indicate the components they feature and provide clear instructions on how to use them.
The beauty industry is shaken by the brand, as it has received overwhelming positive remarks from customers. A high percentage of customers are impressed by the brand and its products. That means its products are effective and worth every penny spent on them. The company also sources ingredients globally at cheaper prices, allowing them to offer high-quality and pocket-friendly products.
Still on the hunt for amazing skincare and beauty products? Check out our reviews of FaceTory Review, Beardbrand Review, Credo Review, and Dr Squatch Soap Review. 
Deciem FAQ
Does Deciem test on animals? Are Deciem products cruelty-free?
Deciem offers cruelty-free products, as they don't test them on animals. The company also does not allow third-parties to do so, and they possess the Leaping Bunny stamp, which is widely recognized for household and personal care.
Are Deciem products vegan?
The Chemistry Brand, HIF, and The Ordinary have been certified by PETA as being vegan. The brand is also in the process of obtaining certification for all the other core brands. In the meantime, check for the product specifications from Deciem's website to determine if the product you are interested in is vegan.
What is the expiry date of Deciem products?
To determine a product's expiration date, check the packaging, especially for sun protection and NIOD CAIL 1%. All the other products have a 3-year shelf life when sealed and kept at room temperature. The PAO (Period-after-opening) symbol will show you the expiry date of the product when you open it.
Is my product authentic or counterfeit?
The company prioritizes the safety of their customers, and that is why they are keen on ensuring everyone doesn't get counterfeit products. To avoid purchasing counterfeit, purchase products through Deciem's official website or other authorized retailers. It can be difficult for the company to ascertain a product's authenticity if you bought it outside the authorized places.
How does the Hi & Bye program work?
Visit the brand's official website and shop for your favorite products. When checking out, select the Free Pickup In-store option. Next, choose one of the nearest Deciem stores. The company will send you a confirmation message with the pickup window, date, and store hours. Visit the store, share the order number and full name, and they will deliver your order as soon as possible.