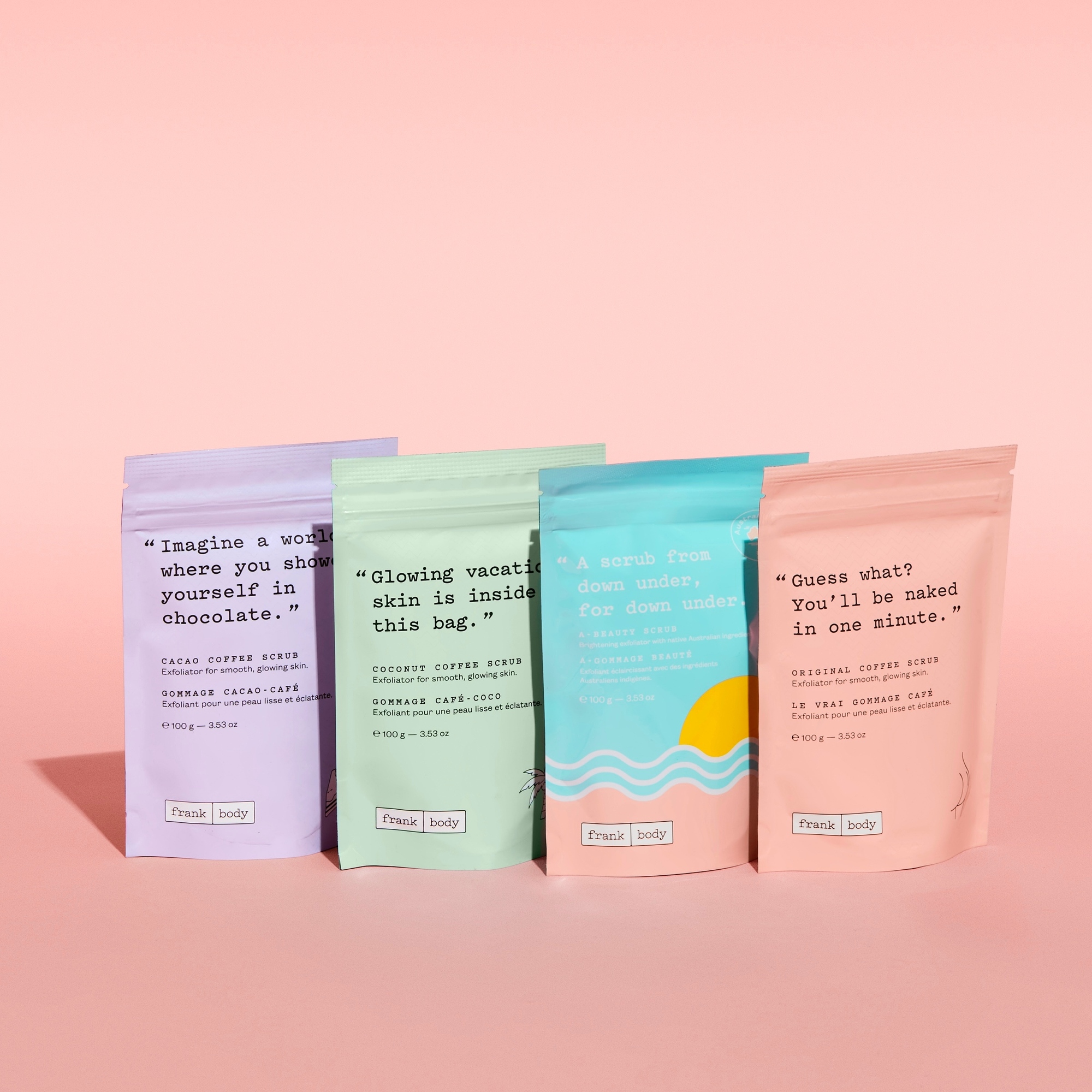 Frank (as the brand personality is fondly referred to by its owners and customers) is a skin-care brand that has come to embody the modern wellness sector. Gone are synthetic products and big promises; today is all about natural products and results. In this way, Frank Body is quite frank with its customers. Our Frank Body Coffee Scrub review will show how this brand got to where it is currently. We will also look at some of their popular products, the expectations they encourage in customers, and what the customers think of their performances. Keep reading to learn all of this and more about Frank Body.
About Frank Body Coffee Scrub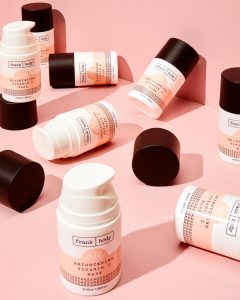 Adorably cringe-worthy jokes, an impossible-to-believe dream, and very little starting capital. We imagine that's about all they had when they started the company. Still, if this Frank Body Coffee Scrub review is any indication, they are more than that now. In fact, they are much more. Today, millions of women coat their naked bodies in coffee-based scrub and swear by the name of Frank.
The website points out that the original idea for the brand was born during a coffee shop meeting between five friends. Skin Care mythology, though, remembers two, in particular, Jesse Hatzis and Bree Johnson. Currently, in their 30s, both can boast of owning a company that makes about $20 million in revenue. The surprising thing is they began with just $5,000.
Apparently, the wheels of their creation were put in motion when Johnson's Fiancé (and owner of a number of Cafés in Melbourne) took note of female customers asking for spent coffee ground. He later found out that they needed them as exfoliators for their skin. That, combined with the fact that the world was starting to lean towards natural skin-care alternatives, was the beginning of a vision.
More about Frank Body
The couple eventually started making their own scrub from spent coffee, and they tested these formulations on themselves. Whatever reservations they had about covering up their bodies in coffee simply evaporated the moment they washed it off. In Johnson's words, "our skin felt amazing."
During these early days, they advertised their products exclusively on Instagram. While that was successful, it wasn't all by design. They were still a small start-up with a small budget, and they recognized that a large portion of their target market used the platform a lot. They also approached bloggers and skin-care influencers for support.
However, things really began to pick up when they encouraged customers to share pictures of themselves covered in the coffee scrub. These pictures were posted using branded hashtags, and they went viral. They have a full product line, including cleansers, lip balms, and face masks. The best part; all of these products are affordable.
They also do not employ hyperbole like so many skin-care enthusiasts and marketers prefer to use. Instead, they are down-to-earth and truthful about their products, which are all-natural and cruelty-free. Maybe that's why they are open in their acknowledgment of their other co-founders (Erika Geraerts and Alexander Boffa). For once, it's nice to see a group of friends start something and grow without public drama. Based on all of this, their features on Forbes and Glossy seem to have some merit.
Pros
The formulas offer natural nourishment to the skin
The company operations are cruelty-free
There is a wide range of products in their line
Their popularity indicates the effectiveness
Cons
It may be unsuitable for people with caffeine sensitivity
The coffee granules in the product might get sticky and difficult to wash off
Frank Body Products Review
The very first Frank Body product (Frank Body Original Coffee Scrub) was introduced to the Australian market in 2013. Since then, the company has grown to include hair and lip care products as well. These products have coffee within them as the key nourishing and detoxifying ingredient.
You probably think, "what makes them so unique that I can't simply use my spent coffee ground at home?". We can't say for sure, but we would be looking at customer favorites in various skin-care categories. There would be more to these products than we have time to tell, and you should carry out a little research of your own…or just buy them.
Frank Body Glow Mask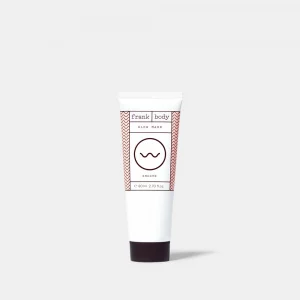 One of the most popular products in the Frank Body line is the Frank Body glow mask. If you're on this page, we are certain that you have tried out your fair share of face masks. Chances also are that the perfect, refreshing, glow-inducing mask has so far eluded you. This glow mask sets out to remedy that.
The mask contains goji berry extract (to provide antioxidant activity), cocoa and shea butter (to provide hydration to the skin), and seed oil (to de-puff the skin). The end-product is a face mask that reinvigorates the face. Frank says it is suitable for use before applying make-up or at night. We say, try it out and let us know the truth of things.
Frank Body Original Coffee Scrub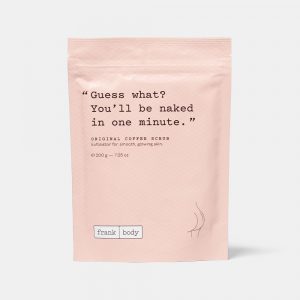 The flagship Frank Body scrub is still an all-time favorite. Where the mask above reinvigorates, this scrub facilitates healing and repairs the skin cells. It helps protect your skin from free radicals while helping to fade scars and marks.
This scrub contains Vitamin E, sea salt, cold-pressed sweet almond oil, and (you guessed it) coffee. The coffee does its expected exfoliation job. The almond oil hydrates, the Vitamin E soaks up free radicals, and the sea salt provides an anti-bacterial edge to this scrub.
Frank Body Booty Drops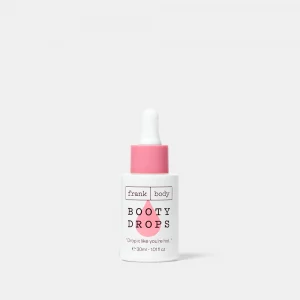 In many ways, the Frank brand screams body positivity. Their website literally cracks the best sex and naked jokes (they are still cringe-worthy, though), and their products work to support the message. The Frank Body booty drops want to help make your backside into an asset worth showing off.
This product contains carrot root extract to keep the skin of the butt hydrated and supple; grapeseed and jojoba oils to help fade whatever marks, lumps or bumps might exist; guarana for the radical-chasing, nourishing effect; and caffeine for the firming up effect.
Frank Body "The Original Lip Duo"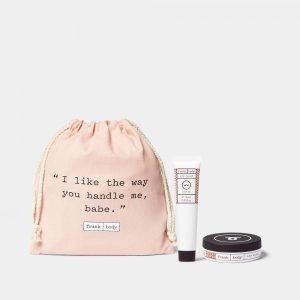 Frank doesn't leave our lips out of the skin-care revolution, and why should they? The lips perhaps go through the most of any part of the face. They dry up and get chapped way too many times. Worse is that gloss can't undo the damage; it can only prevent them.
The Frank Body lip scrub and Frank Body lip balm aim to do both. They combine to smoothen your pout, remove flakes, and prevent chapping. The balm would provide the moisture to keep things wet, and the scrub will keep them soft.
The scrub contains coffee, sugar, cold-pressed Macadamia oil, and beeswax to facilitate things. Don't worry; the beeswax is sourced ethically. On the other hand, the lip balm depends on Lanolin, Vitamin E, coconut and grapeseed oil, and coffee seed oil for its effects.
Frank Body Clean Deodorant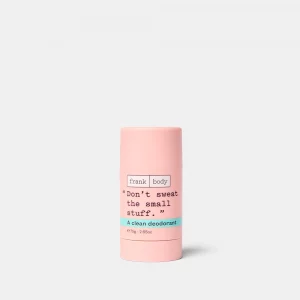 Well, complete skin care doesn't ignore the armpits. We know this and have deodorants for that reason. Frank knows this as well and provides the Frank Body with clean deodorant. The first thing a deodorant needs to do is smell nice, and Frank thinks this does that. It is also clean and aluminum-free as well.
As with most deodorants, this contains many ingredients, but Frank Body claims they are all clean, and we have to take their word for it. We know it contains Cucumber and green tea for a fresh, natural smell. We also know it doesn't contain alcohol, doesn't irritate the skin, and doesn't pull on your hair. That's what they say, and we would like to believe them.
Before rounding things up, you should note that natural ingredients can come with their own issues. So, check out the products and all of the ingredients within them (not just the major ones stated above) before purchasing.
Frank Body Coffee Scrub Reviews from Customers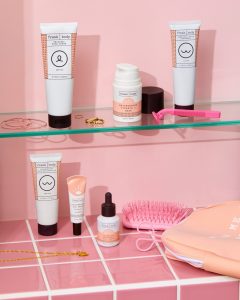 Frank Body has portrayed itself as a transparent, down-to-earth, and truthful skin-care brand. The image appears to extend to their reviewing system. To help prospective customers get the best sense of the products they are checking out, the company ensures that all entries include skin type, skin concern, skin goal, ratings, and multimedia evidence (if the client wishes).
The majority of shared opinions were positive. The Frank Body clean deodorant averaged 4.1 stars from 503 reviews; the lip balm and lip scrub set averaged 4.8 stars from 550 reviews; the booty drops firming oil averaged 4.7 stars from 460 reviews, and the Frank Body original body scrub averaged 4.8 stars from 4403 reviews. The rest of the products followed the same trend; largely positive reviews.
Even products not included in our review have performed exceptionally well. For instance, the Frank Body cherry bomb lip tint averaged 4.5 stars from 431 reviews. Similarly, the Frank Body Vitamin C mask averaged 4.8 stars from 1864 reviews. We haven't cherry-picked reviews here; customers actually like rubbing themselves up with nice-smelling brown goo.
Further customer reviews
Specifically, most of the positive reviews pointed to increased skin brightness and clearness as their source of satisfaction. Others indicated that the ease of application and performance sere an unlikely combo. Some just couldn't understand how dark spots that had plagued them for months and years just seemed to vanish.
However, if positive 5-star reviews were all Frank Body had, it would be averaging 5 stars on all products. But it isn't, which means some customers are dissatisfied. Some complained that the product had struggled to meet up to its hype. Thankfully, many customers have left their pictures and video evidence at the bottom of the product pages. Check them to help make your decision, but Frank Body is worth trying out if you ask us.
Sign Up for Frank Body
Signing up is straightforward. Simply provide your email address, first name, and last name where you see the discount offer on the Home page. Once done, you are ready to receive the brand's newsletters.
Where to Buy
The first and obvious choice is to buy from the online store. However, if you're located in any country with in-store locations, you are in luck. To confirm, simply check out the locations and stores within them that stock up on Frank Body goods. The locations can be accessed through the website.
Frank Body Shipping and Return Policy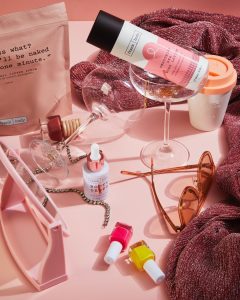 Shipping
All purchase orders are to be processed on the following business day. A customer is allowed to pay using the following methods to facilitate orders:
Visa
Mastercard
Maestro
Amex
clearpay
Shop Pay
Apple Pay
Discover
Diners Club, or
Google Pay.
The ordered goods would be sent out via Fed Ex international for international purchases. Still, they can only be accurately tracked within the UK's postal network. Beyond that network, tracking isn't guaranteed.
International shipping costs are dependent on weight. Although, you should note that these costs would still be independent of whatever taxes or duties you might incur from your local customs. These international deliveries would also take time to arrive, with the company website estimating 5 – 16 business days. The estimated timeframe also doesn't consider delays caused by local customs.
Return Policy
More importantly, though, orders cannot be canceled or changed; they can only be returned. Nevertheless, a return can only be made within 30 days of purchase, in line with the company's returns policy.
The returns policy also states that an article must be returned without being used, in its original packaging, and in the same condition that it was received. As such, any products that have been used or opened are not eligible for returns. The shipping costs on a returned product are also non-refundable.
In addition to all of the above, the policy only covers products bought from the company's online store. Products purchased in-store cannot be returned. To better understand the policy terms, Frank Body encourages aggrieved customers to contact them at get[email protected]. That said, a return should be addressed to:
Frank Body Ltd,
Armada Point,
16 Armada Way,
Beckton, London E6 7AB,
The United Kingdom.
Promotions and Discounts
Despite the already affordable prices of their products, Frank Body still has some promos and discounts to help their customers save some money. One of these is the "Hotel Pink" programs that allow users to accumulate "Pink Points" to be used as coupons when they wish to make a purchase. The other is a 10% discount that customers are entitled to when they sign up for the Frank Body email newsletter.
Contact Frank Body
Frank Body has an active customer support operation and contact lines through which they can be accessed. You can sign up for their newsletters, fill out the inquiry form on their website, or follow them on social media. They have accounts across multiple social media platforms to facilitate the latter. These platforms include Pinterest, Instagram, Tik-Tok, YouTube, Twitter, Snapchat, and Facebook.
Frank Body Coffee Scrub Review: Editor's Verdict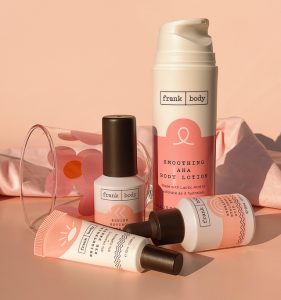 This is where we draw the curtain on our Frank Body coffee scrub review. So far, we have looked at the brand identity and products. It's easy to see why their millions of followers are willing to bare their skin to let the world marvel at the product's effectiveness. Some of the pictures seemed too good to be true, but that's the hall-mark of top-level effectiveness.
They even provide instructions on how to apply their products for maximum efficacy. Until we hear otherwise or are proven wrong, Frank Body is worth the praise it is getting. That said, we have rated the brand in terms of the following:
Price:                          4.9
Performance:           5.0
Quality:                     5.0
Safety:                       4.8
Overall rating:         4.93
Are you looking for more beauty brands to try out? Consider reading our reviews of theBalm Review, Anese Review, FaceTory Review, and Dr Squatch Review.
Frank Body FAQs
Is Frank Body cruelty-free?
Frank Body is cruelty-free. The brand has confirmed that they do not conduct animal tests on their products.
How do I store my Frank Body products?
Frank Body products are easy to store. The products should be stored in cool, dry places for starters to maximize their shelf lives. Generally speaking, they can be stored in the containers they are packaged in.
In the case of scrubs that may come in contact with moisture, they should be allowed to dry before they are resealed. However, sugar-based scrubs such as Shimmer Scrub and Birthday Cake Scrubs should be protected from water. When they come into contact with water, the scrub may start to crystallize because of its sugar content.
Can I use a scrub on my tattoo?
Yes. You can use Frank Body scrubs on tattooed skin. However, while they are suitable for old tattoos and healed skin, they shouldn't be used on freshly tattooed skin.
What is the shelf life of my Frank Body Scrub?
Frank Body products, scrub included, are designed to last long on the shelves. If properly stored, they have shelf lives of 24 months when left unopened and 12 months after they are opened.
Does Frank Body test on animals?
Frank Body doesn't test on animals. Rather, they test their products on humans (willing Humans, as emphasized by the company website).