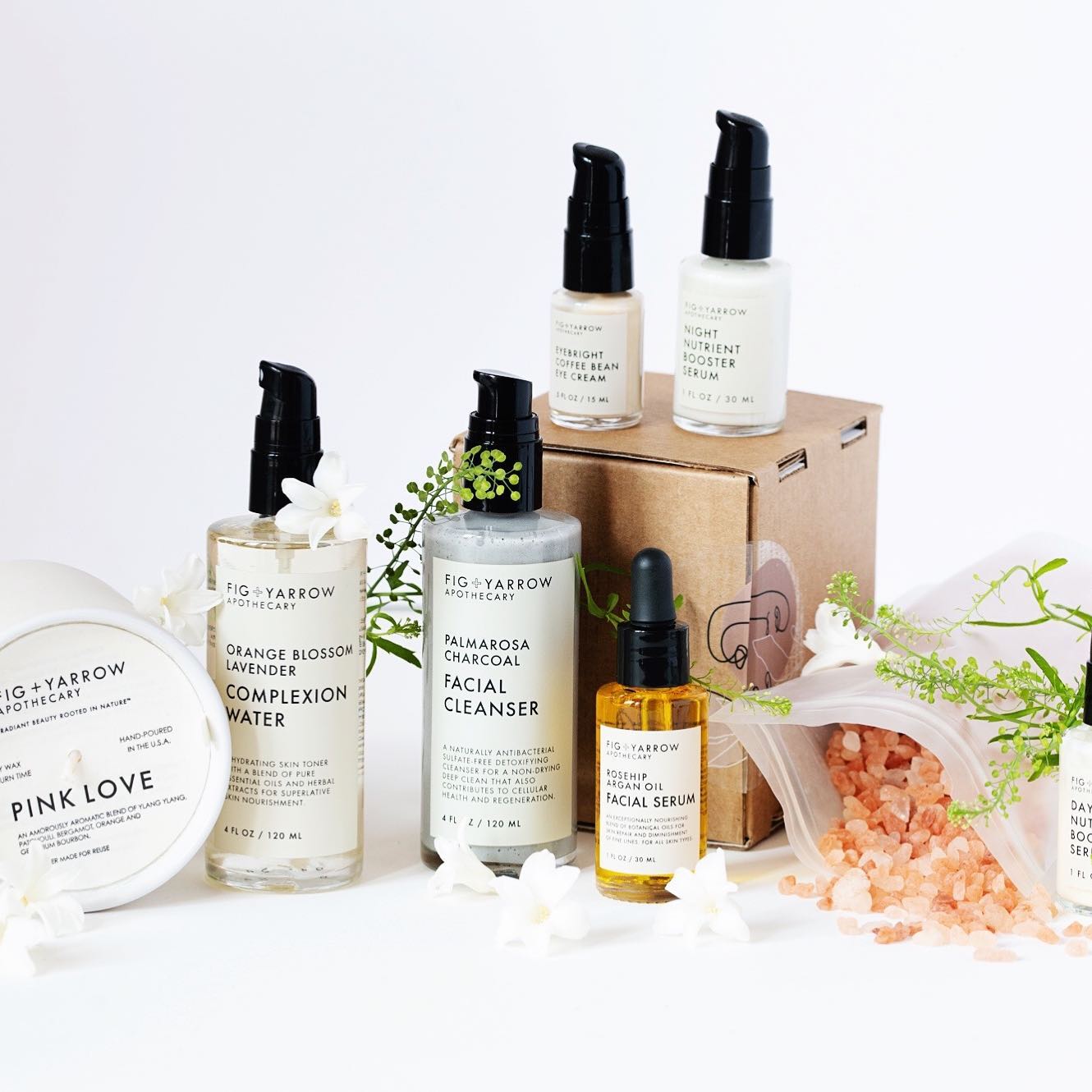 Since Fig and Yarrow launched with Target in 2016, they've been a beauty brand nobody can stop talking about! But despite all the press they received from this partnership, there seems to be a remarkable lack of Fig and Yarrow reviews out there… Leading us to wonder, who is this brand? And what are they all about?
In this Fig and Yarrow review, we're (of course) going to be looking closely at some of the brand's best selling products, along with diving into the history, customer reviews, and some essential information to help you establish whether Fig and Yarrow is all it claims to be. So, whether you've spotted this brand on the shelves of your local target or are looking for a new skincare routine that's "rooted in nature," read our Fig and Yarrow reviews to learn more!
About Fig and Yarrow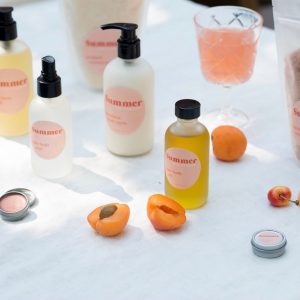 Fig and Yarrow was founded in 2010 by Brandy Monique with a focus on high-quality skincare using raw, organic, and "wild" ingredients. The company never uses any SLS, synthetics, fragrance (perfume), petroleum, parabens, gluten, or GMO, so you can trust the range to be as natural and kind to your skin as possible, even for sensitive skin.
Not just talk, in our Fig and Yarrow reviews, we noticed the brand provides a full ingredient list for every product, which always puts us in the mind of a trustworthy company. In addition, they list the key ingredients alongside the benefits, so you know exactly what you're putting on your skin and (most importantly) why. We love it when brands do this!
Our only criticism at first glance is that Fig and Yarrow's About page is incredibly difficult to read! White writing on a light background? Why?! But if you squint, you can learn the "foundational ethos" of Fig and Yarrow: "wholeness and balance is the path to genuine well-being and radiant beauty."
They talk about how the company is committed to using natural, plant-or-mineral-based ingredients in all their products… Transforming their skincare range into "food for the soul."
What's more, we noticed that Fig and Yarrow donate 10% of all online sales proceeds to charities supporting animal, human, and environmental wellbeing. However, we struggled to find any details of these charitable donations when researching our Fig and Yarrow reviews.
The brand was featured in several publications such as Women Week Daily, The Weekend Edition, and British Beauty Blogger.
Pros
All-natural skincare products, made with "pure and effective plant and earth-derived ingredients."
Beautifully designed website.
Products are available in a range of locations, including Target.
Plenty of ingredient information is available on every product page – transparent company.
Densely formulated products so a little goes a long way, and you don't need to rebuy constantly.
The Fig and Yarrow apothecary in Denver provides fantastic and highly rated self-care classes (this may be out of date).
Regularly posts Flash Sales on their Facebook page.
Many of the formulas and products are unchanged since day one.
Cons
No readily available information to let us know where the 10% non-profit donations go.
The Fig and Yarrow Instagram page appears to have been removed.
Very few Fig and Yarrow reviews available for the last few years… Have they closed the Fig and Yarrow apothecary? It's unclear.
Fig and Yarrow Products Review
Now we know a bit about the Fig and Yarrow online apothecary, it's time to check out some of their bestsellers to see what all the hype is about.
For our Fig and Yarrow reviews, we've picked five of the most popular products in the range to give you an honest and unbiased view of whether these products are worth your money.
Fig and Yarrow Complexion Water Review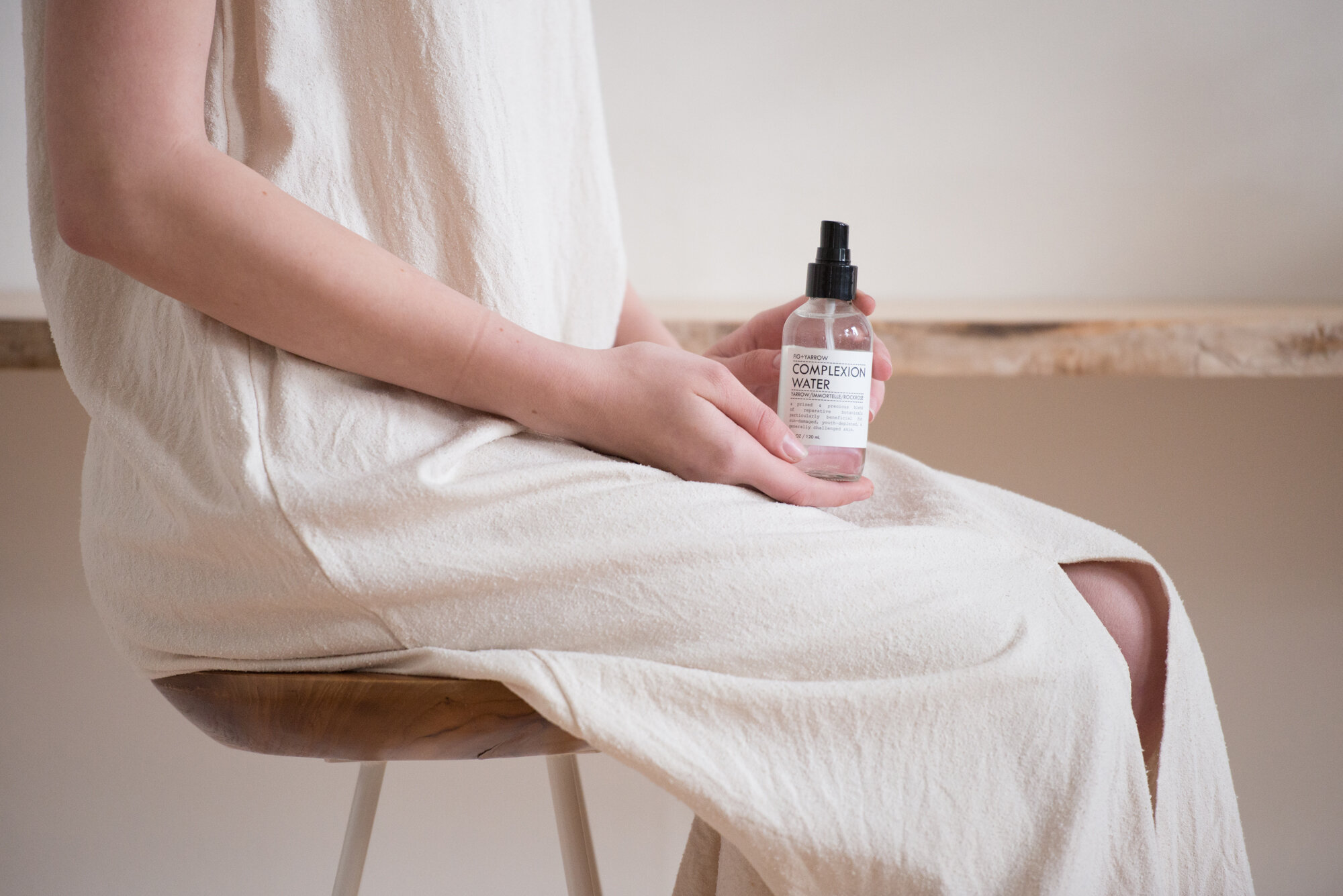 Fig and Yarrow Complexion Water claims to be "reparative, balancing, toning, and aromatherapeutic." The hydrating mist is made with pure essential oils with "certified organic floral distillates."
There is a slight error on the product page that claims the Complexion Water only comes in two blends when there are actually three available:
Rose, Sandalwood, and Neroli: scents of orange blossom and rose petals with sandalwood oil.
Yellow, Immortelle, and Rockrose: Particularly beneficial for sun-damaged, aging, or "fundamentally troubled" skin.
Orange blossom and Lavender: Designed to relax and soothe the mind and skin. Features "botanical extracts" chosen for their soothing, cleansing, balancing, and age-defying benefits.
Because Fig and Yarrow don't post any customer reviews on their own website, we looked to Amazon to add some real customer opinions as part of our Fig and Yarrow Complexion Water review. These comments seemed to be generally positive about the product, but mentioned the small package meant it didn't last long!
One Fig and Yarrow Complexion Water review from Influenster suggested not using this product before/after putting on makeup. Instead, use this as a refresher after a long day or whenever you need a beauty boost.
Fig and Yarrow Healing Salve Review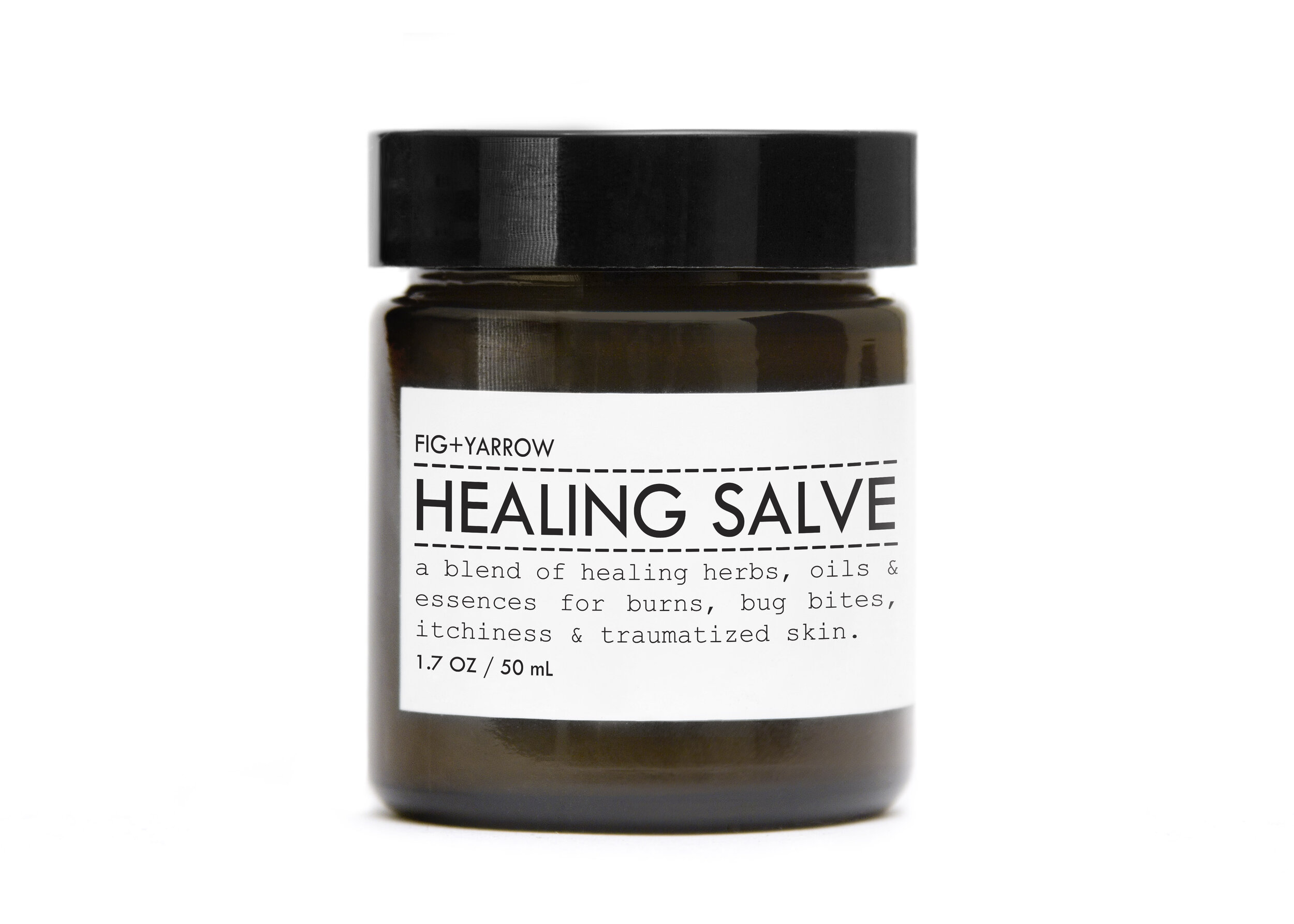 The Fig and Yarrow Healing Salve is perfect for tired, traumatized, and/or distressed skin and can even provide healing and soothing benefits to cuts, rashes, bites, or other blemishes.
The Salve is made from "a blend of healing herbs, calming oils, and nourishing botanical essences…" Which doesn't tell us much!
However, true to the brand, Fig and Yarrow have provided a full ingredient list on the product page that lets us know the Healing Salve contains olive oil, shea butter, beeswax, rosehip seed, and jojoba seed, vitamin E, and other skin-loving ingredients.
The essential oils used in the Fig and Yarrow Healing Salve include lavender, eucalyptus, myrrh, cinnamon, lemon, carrot seed, tea tree, and oregano, so we expect this to be a really uplifting and fresh scented product.
Frustratingly, we couldn't find any customer reviews for the Fig and Yarrow Healing Salve.
Fig and Yarrow Cardamom and Coffee Scrub Review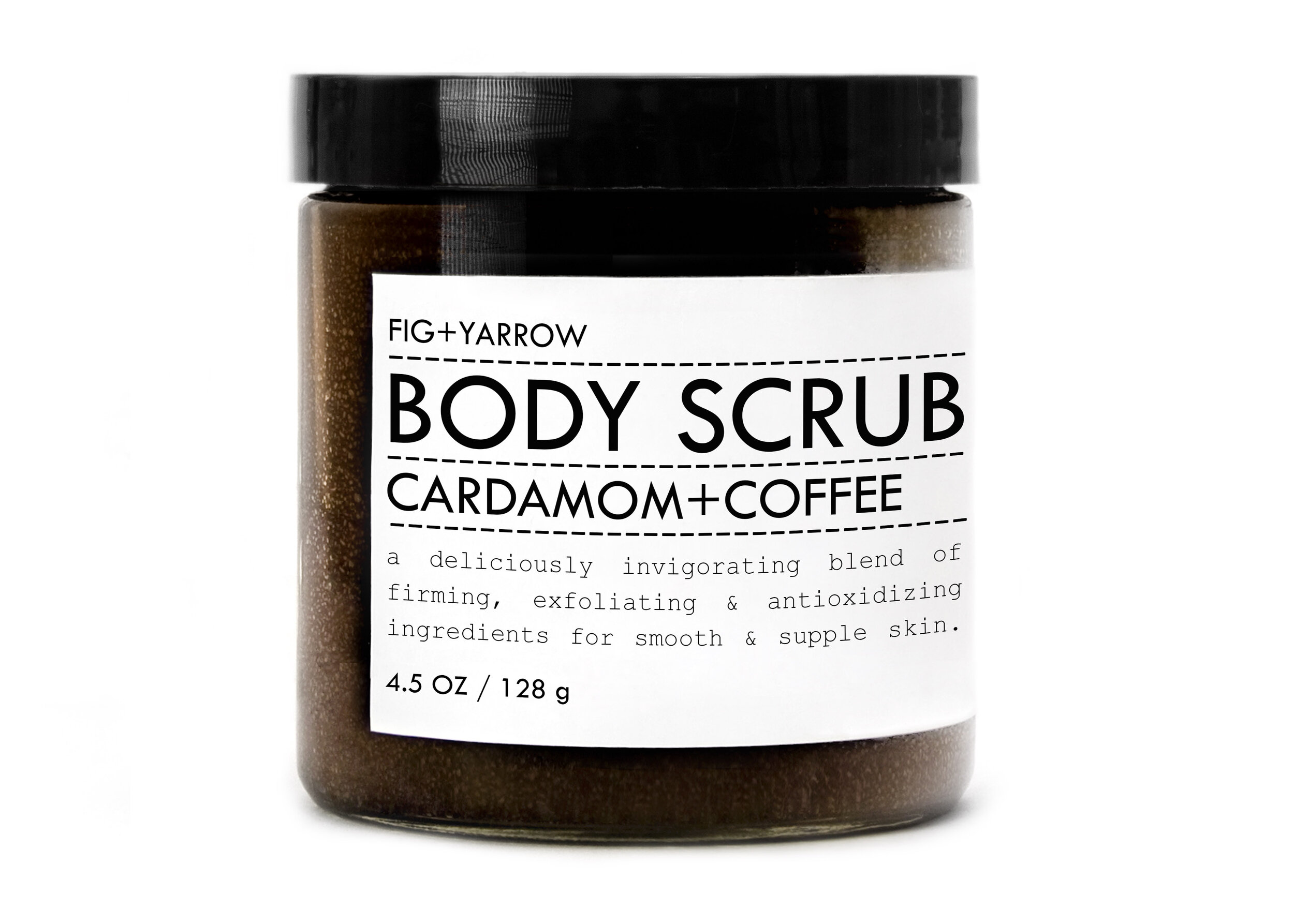 We were quite excited to review the Fig and Yarrow Cardamom and Coffee Scrub because it simply sounds so divine! Featuring the ingredients you would expect (coffee and cardamom), plus sane sugar, olive oil, and shea butter (among other ingredients), this firming, exfoliating, and nourishing scrub promises smoother and more supple skin in no time.
When writing our Fig and Yarrow reviews, this scrub was sold out in all sizes, which was disappointing but unsurprising.
Again, we turned to Amazon to check out some customer reviews for the Fig and Yarrow Cardamom and Coffee Scrub. And we were very impressed with what we found!
The few negative comments are mostly from people who don't like the scent (it does smell strongly of coffee and cardamom, so if that's not your jam, this product probably isn't for you!), and a couple mentioned the coffee can be tricky to rinse away after your bath or shower.
But despite these minor downsides, reviewers seem to agree that this is an incredibly luxurious and efficient body scrub and that the coffee scent is perfect for providing an energy boost to your day!
Fig and Yarrow Night Nutrient Booster Serum Review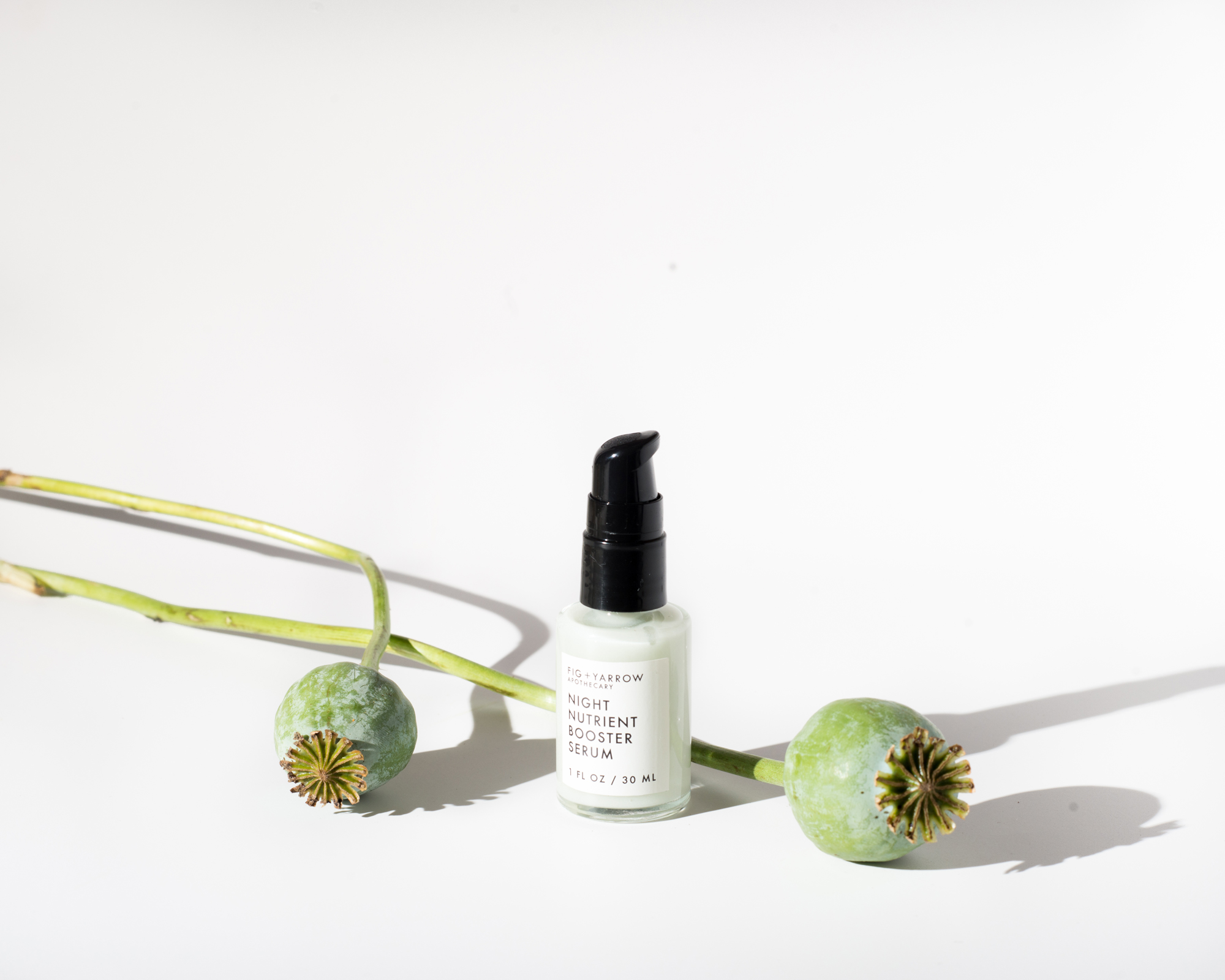 The Fig and Yarrow Night Nutrient Booster Serum might be a bit wordy, but don't let that distract you! The mineral-rich serum features a plumping and youth-enhancing formula that works overnight to restore and repair the skin against free radicals and environmental damage, while active ingredients brighten and restore the skin for a more balanced, even, and radiant complexion. Its anti aging benefits are also something to mention.
In our Fig and Yarrow reviews, we noticed the brand is a little inconsistent with the information provided on its product pages. Sure, they all feature a brief description and full ingredient list, but the "who is this product for," "ingredient benefits," and "how to use" sections that are included on the Fig and Yarrow Night Nutrient Booster Serum page make a world of difference, and make us feel far more confident purchasing.
Although we think this serum sounds amazing, we were a little surprised by how few customer reviews exist of this product. However, the ones we could find on Influenster were overwhelmingly positive, with customers remarking on a visible improvement in their skin after using this product. One reviewer even stated her "pores have never looked better."
The only downside to this product seems to be fairly consistent with the best Fig and Yarrow products: they're small bottles, and you don't get a lot. However, Fig and Yarrow do state that you only need a tiny amount of their highly-concentrated products.
Fig and Yarrow Palma Rosa Charcoal Cleanser Review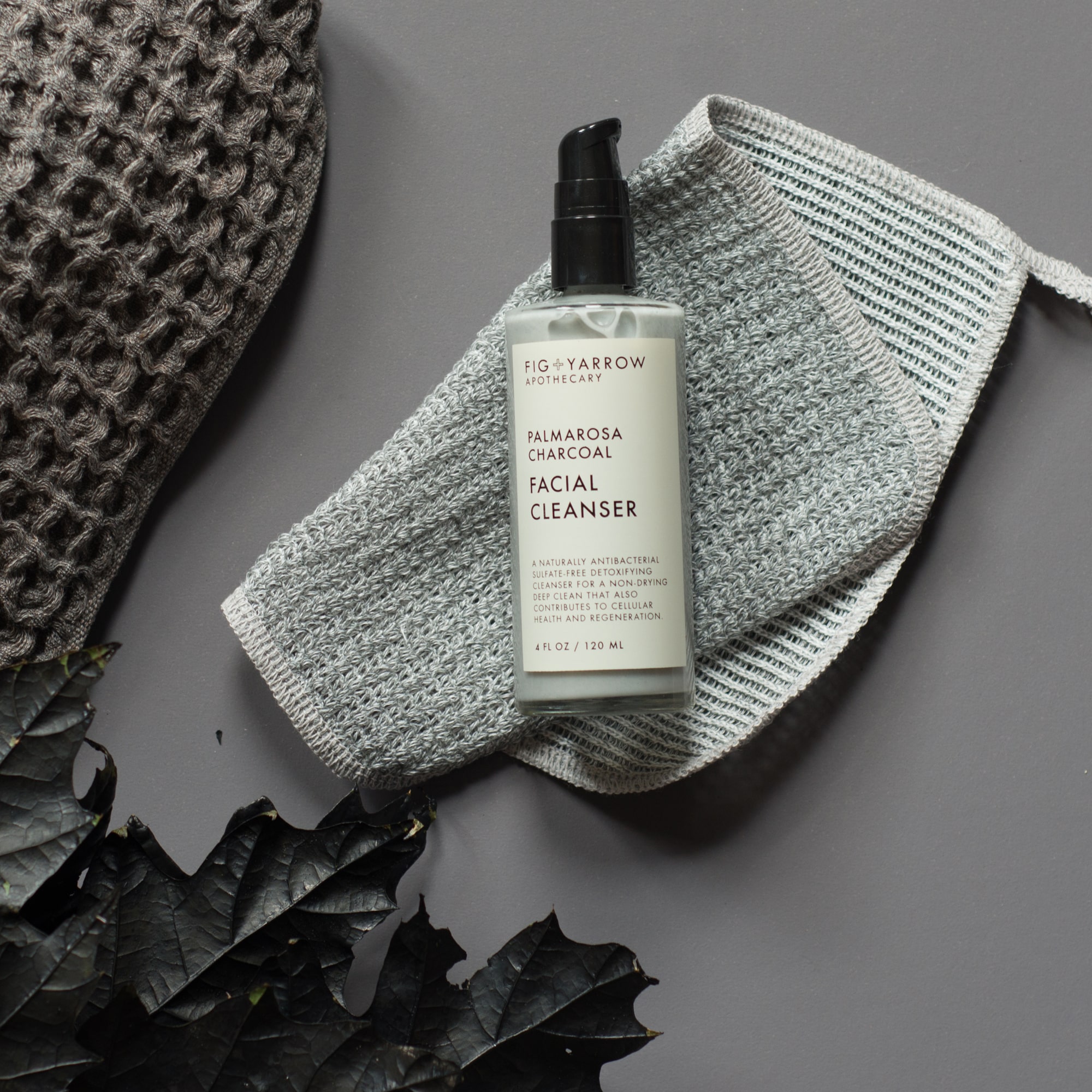 Charcoal cleansers (frankly, charcoal-anything) seem to be all the rage these days. Not to miss a trend, the Fig and Yarrow Palmarosa Charcoal Facial Cleanser offer all the benefits you might expect with a subtle and refreshing twist.
The Fig and Yarrow Palmarosa Charcoal Cleanser are designed for acne-prone skin or anyone who wants to unlock that clean face feeling without compromising the skin's natural barrier.
Utilizing charcoal to draw out bacteria, toxins, dirt, and other unwanted particles in combination with Palmarosa to purify, mend, and balance the skin, alongside other skin-loving and nourishing ingredients, this product is able to provide a deep clean while also hydrating and invigorating the skin.
It's simple to use and works best in combination with the Fig and Yarrow Complexion Water, Night Booster Serums, and other Fig and Yarrow products (find a full list on the product page).
Although it sounds like a gorgeous product, we were surprised that we couldn't find any customer reviews for the Fig and Yarrow Palmarosa Charcoal Cleanser. However, the Mocha Minimalist has written an in-depth review of the product that mentions it's more of an oil than anything else, but also raves about the "deep but gentle cleanse" it provides on "those extra icky days."
Fig and Yarrow Reviews from Customers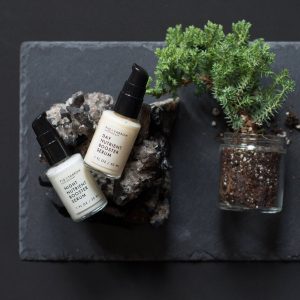 As we've mentioned a few times in our Fig and Yarrow reviews, we've been quite surprised by how difficult it is to find customer reviews of the delicious-sounding skincare range.
Although the brand has been partnering with Target since 2016, there seems to be very little information about them, and even Google has been struggling to give us the customer reviews we're looking for (the last Google Review for the Fig and Yarrow Apothecary is from 2020.)
What's more, many of the reviews seem to contradict each other. Looking at Google Reviews, we see many customers raving about the excellent customer service Fig and Yarrow provides, including one thanking the company for remembering and celebrating their anniversary! However, there are also reviews stating the customer service is unhelpful and the shipping is unreliable.
These contrasting and rare reviews make it difficult for us to come up with a concrete opinion on the brand. And honestly, we're not even sure whether there's still a Fig and Yarrow Apothecary, or whether it's all online/in Target these days?
Sign up for Fig and Yarrow
Of course, you can purchase Fig and Yarrow products without creating an account. However, when you sign up for Fig and Yarrow, you'll receive a host of exclusive discounts, plus the ability to save your preferred payment method and addresses.
Once you have a Fig and Yarrow account, you can also benefit from the company's Subscription perks. This handy feature ensures you never run out of your favorite Fig and Yarrow products with automatic shipping that you can cancel at any time.
Where to Buy Fig and Yarrow
Are you wondering where to buy Fig and Yarrow products? Of course, you can buy their products online at figandyarrow.co. And the range is also carried by a variety of other authorized retailers including Amazon and Target. They also have an Etsy store, however, this was closed when we wrote our Fig and Yarrow reviews, with a message directing shoppers to the main website.
Fig and Yarrow Shipping and Returns Policy
Shipping takes place Monday to Friday and can take up to 3 days to process. After processing, your items should take 2-4 business days to arrive. The Shipping & Handling page suggests not selecting USPS shipping, as this courier can experience delays of 3-4 weeks!
If you're unhappy with your order, Fig and Yarrow offer a 14-day window to contact the team and agree on a resolution. This could be a full refund, store credit, or other solution. According to the Returns & Exchanges information, discounted sales are final, so bear that in mind when bargain-hunting!
Fig and Yarrow Promotions & Discounts
Signing up for the Fig and Yarrow newsletter will reward you with 10% off your next order, plus you'll be the first to hear about upcoming promotions, and new releases, and you'll also receive the well-living Journal posts, written: "to inspire your most beautiful life."
For more sales information, it's worth keeping an eye on the Fig and Yarrow Facebook page, where the social media managers regularly share exclusive deals, discounts, and sales with followers.
Finally, you can receive $10 off your next $30+ purchase when you refer a friend to Fig and Yarrow. Simply click the black banner at the bottom of the homemade to take part.
Contact Fig and Yarrow
Unlike many companies these days, Fig and Yarrow don't offer many options for getting in touch with the customer service team. In fact, their "Contact" page only features a contact form that you can fill in and hope for a response… They haven't even listed their response times, which is below what we expect from a modern business.
Although they haven't advertised it, you can also contact Fig and Yarrow on Facebook Messenger or email them directly at [email protected].
Fig and Yarrow Reviews: Editors' Verdict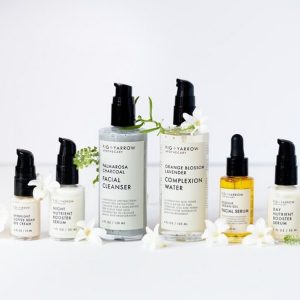 Overall, we have mixed feelings about Fig and Yarrow. On the one hand, the products sound divine, and we'd happily fill our bathrooms with such gorgeous-sounding products. On the other hand, the lack of Fig and Yarrow product reviews from customers makes us a little hesitant to invest, particularly seeing as the brand has been around for over 10 years.
The lack of information doesn't just stop at Fig and Yarrow customer reviews. It's clear that there was a Fig and Yarrow apothecary in Denver, however, there seems to be absolutely no mention of a physical store for a few years now. And no matter how much we search, we can't seem to find a clear answer as to whether there's still a visitable location, or whether they're entirely online now.
Despite this, the Fig and Yarrow reviews we could find were mostly positive. When customers are only complaining that they run out of products too fast, it can only be a good sign! And we did notice how quickly some of the key products seem to sell out.
The website is beautifully designed, with lots of information available for the products and brand (despite the weird white writing on a light background decision they inexplicitly made for the "About" page). We particularly loved the Facial Care Protocols section, perfect for anyone who's just getting started on their skincare journey and isn't quite sure how to make the most of their products.
In conclusion, we do think this brand is worth a try. Although we might stick with the more affordable range specifically built for Target to get us started, rather than going straight for the more bespoke options. Coffee and Cardamon Scrub, we're coming for you!
Still searching for beauty brands to level up your skincare routine? Consider reading our reviews of Three Ships Beauty Review, Proven Skincare Review, By Terry Review, and Curology.
Fig and Yarrow FAQ
Are Fig and Yarrow products vegan-friendly?
Mostly. Although Fig and Yarrow state that all the products in their new line are vegan friendly, we did notice Fig and Yarrow Healing Salve contains beeswax, which would make it unsuitable for vegans. The Eyebright Coffee Bean Eye Cream also contains honey.
Does Fig and Yarrow offer free samples of their products?
No, Fig and Yarrow don't offer sample-sized products (free or otherwise). However, they do occasionally run giveaways on social media or via their email list, so it's worth subscribing to these exclusive offers!
Is Fig and Yarrow an apothecary?
Fig and Yarrow Apothecary carries a range of clean, organic beauty supplies for the home, body, and spirit. According to the founder's LinkedIn profile, the Colorado-based company handcrafts their apothecary skincare and also boasts a raw food and juice bar, with an "experimental/educational space" where they host spa parties, classes, and events.
However, the last piece of information we could find for the physical Fig and Yarrow apothecary store was some time ago. And their Google listing states the store is permanently closed. If you live locally and have any alternative information, we'd love to know whether it's worth a visit!
Are Fig and Yarrow products certified organic?
The products themselves are not certified organic, however, their ingredients are. 96% of the ingredients used are certified organic.