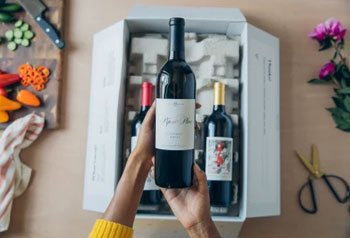 Described as the "most healthful and hygienic of beverages" by none other than the father of wine, Louis Pasteur, good wine brings joy to the table and mind. Based on the ever-growing number of wine clubs that have been launched in the last few years, both wine lovers and winemakers are well aware of this fact. However, the fact remains that even though most of us enjoy drinking good wine, many of us are not very well-versed on the subject and could use help in finding the best wines out there. By reading our FirstLeaf Wine Club review, you'll also be more educated on the subject.
The company is algorithm-based. FirstLeaf Wine Club is a smart subscription wine service that learns more about your preferences and tastes as you try different wines, curating personalized wine experiences just for you. Featuring over 2,000 award-winning wines on their official website, FirstLeaf Wine Club is certainly making the waves in the wine industry. But is it the best out there?
In this FirstLeaf Wine Club review, we will take a close look at the company, its diverse wine offer, customer service, reviews, and more, to help you to decide if this is the wine club for you.
About FirstLeaf
Founded in 2015, FirstLeaf was created for people to try various wines from the best wineries all over the world. The founder, Philip James, first imagined FirstLeaf as a company that would allow its customers to enjoy great wine for a great value.
Sticking to a customer-centric vision, the FirstLeaf wine subscription service has grown in the last few years. Now it's a club that counts more than 100,000 faithful wine lovers. They offer customers the very best wine at the very best prices, by partnering with wineries and winemakers directly.
The company crafts its wine bundles to each member personally, based on an algorithm. It automatically selects your new favorites after you try, rate, and give feedback about them from your previous shipment. The FirstLeaf as a company is backed by wine experts, scientists, and wine lovers, so it's not surprising it boasts over 2000 total awards for their wines, including 329 90+ wines, 81 double gold, and platinum wines, and 377 gold wines.
Before checking this Wine Club subscription and enlightening you with their various wines options, let's highlight the pros and cons of FirstLeaf:
Pros
A wide selection of top-quality, award-winning wines at reasonable prices
Algorithm learns about your preferences, curating personal experience
Quiz on the FirstLeaf website allows you to receive on-point wines
Flexible membership in terms of frequency
Affordable introductory offer
Cons
Wines cannot be returned once delivered
Delivery is only available in 44 states due to state regulations
How FirstLeaf Works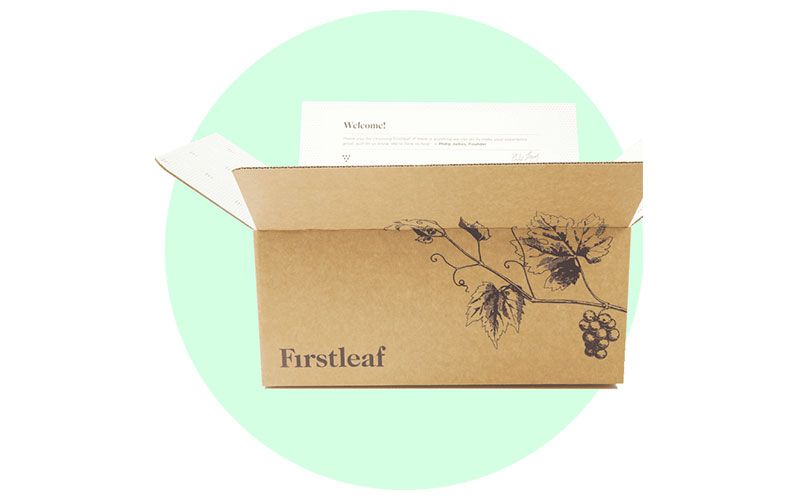 The brand works as a fully flexible subscription that allows you to receive award-winning wines in bundles of 6 bottles every one, two, or three months. Furthermore, you can change your ship date to any other time in the future if the dates are too close together.
The 12-bottle bundles allow you to receive two of the six wines based on your wine preferences, and club shipment for these is free. If you do not feel like committing long-term or want to enjoy new wine shipments from time to time, you can update your frequency as well as rate your wines to get a better experience. Alternatively, you can cancel your subscription anytime by contacting the team directly at 800-461-7203.
How Much Does Firstleaf Wine Club Cost?
When you first sign up for the First Leaf Wine Club membership, the website asks you to take a quiz that allows you to highlight the type of wines and foods you enjoy or dislike. Once you complete the quiz, you will enjoy a lovely introductory offer that will enable you to receive six bottles of wine for $39.95 and free shipping.
When you sign up for the introductory offer, you have the opportunity to test your wine preferences before you fully commit to the club. However, you also automatically enroll in the full-price club once you choose to try the introductory shipment. The regular Wine Club prices are:
6-bottle bundle: $79.98 + $9.95 shipping and tax
12-bottle bundle: $159.95 + tax
Becoming a FirstLeaf Wine Club member offers you quite a range of benefits, like a marked-down price on the FirstLeaf wines, which you can also buy as a one-time product.
About the Wine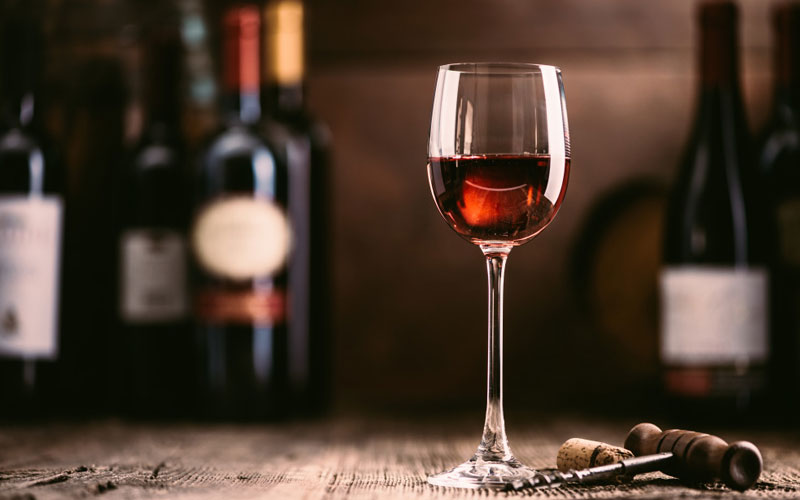 As true wine enthusiasts, the FirstLeaf team takes excellent care of the wineries and winemakers they partner with to bring their customers the very best wine from all over the world. The company's first-class winemaking team travels the globe to source the highest-quality wines, selecting less than 2% of the wines they taste to include in their ever-growing curated list of wine options.
With such a strict wine tasting process, the company has naturally earned awards for the fantastic wine they bring their members and presently counts over 2000 awards for their wine. On the FirstLeaf website, you can educate yourself with the Wine School, a list of in-depth and very informational articles written so that you learn about wine features and pairings in a fun way.
For instance, you can learn about Sauvignon Blanc or Cabernet Sauvignon's specificities, international wine pairings and tasting notes, about the wine regions, and wine countries like Paso Robles. You can also check out which wines have earned medals and even buy them as one-time purchases.
Firstleaf Wine Club Membership Benefits
Members of the Wine Club enjoy a wide range of benefits, apart from getting bottles of excellent wine at $15 per bottle. These benefits include:
Fully personalized wine orders when you rate the wines, selected for your unique tastes, and shipped at your convenience
FirstLeaf Newsletter allows you to join an up-to-date community of wine lovers.
FirstLeaf Wine School allows you to learn about all types of wine tasting notes and wine regions.
Every bottle is backed by the FirstLeaf 100% Money Back Satisfaction Guarantee
Review FirstLeaf wines and get a more accurate subscription, and change frequency at will.
Special club pricing on A La Carte wines at the FirstLeaf online store
Members can discuss pairings with Wine Concierge.
FirstLeaf Wine Club Reviews from Customers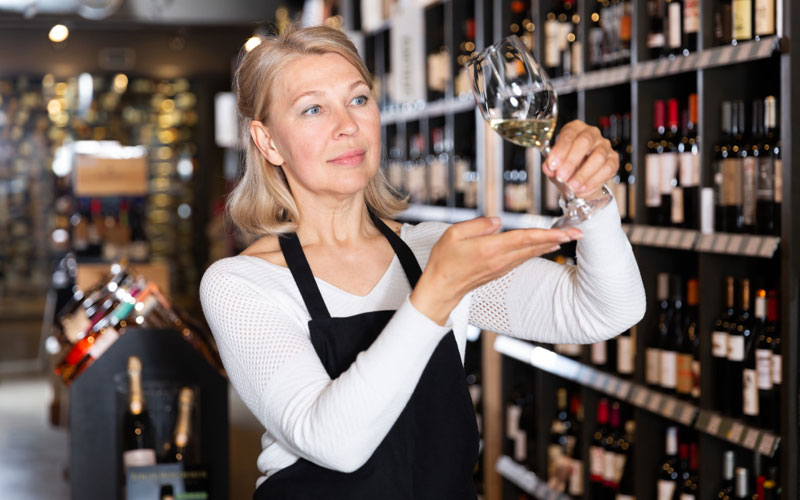 For this FirstLeaf Wine subscriptions review, we decided to take a good look at the customer and members' reviews. We checked not only the brand's official website, but also other review websites such as Trustpilot, Reviewopedia, and Consumers Advocate. While most reviews are highly positive, there were some mixed reviews as well.
Mixed reviews revealed that they had had issues canceling their subscription, which led to more unwanted shipments. The company then decided to make subscription cancellations possible by email, phone, and straight from customers' accounts on the FirstLeaf website. Other customers highlighted the shipping carriers are not always very efficient, as parcels are lost or broken due to the fragility of the items. In response, FirstLeaf now offers ground shipping, so your package is better protected during the delivery.
On the other hand, other customers raved about the customer service's excellent communication and reactivity. Furthermore, they enjoyed the variety and deliciousness of wines, and the easy, well-packed parcels. The ability to delay parcel shipments also turned out to be a feature that many members enjoy.
One customer writes: "All good. The wines are varied and tasty. The delivery is easy and well packed. In several years as a monthly member, I have had only one minor issue and the company quickly resolved it. Great communication and customer service."
FirstLeaf Sign Up
To sign up for the FirstLeaf Wine Subscriptions you'll have to answer a few questions. For example:
How sweet do you like your wine?
Do you prefer red wine or white wine?
How adventurous are you when you look for wine?
What wines do you dislike?
What are your favorite and most disliked foods and drinks?
After taking the Wine Quiz, FirstLeaf asks for your email address to send you the quiz results so that you can refer to them anytime you want. The website shows a personalized selection tailored to your answers, which you can purchase straight away for $39.95. Following shipments will be sent automatically, at the stunning regular Wine Club price of $90 for a 6-bottle shipment.
What is Their Shipping and Return Policy?
Shipping
At the moment, FirstLeaf only delivers their wine bundles domestically within the United States to 44 states and Washington, D.C. Once you place your order, the company will ship your wines through UPS Ground and FedEx Ground. You will usually get your parcel between 2-5 business days after placing your order.
By law, FirstLeaf needs to make sure that someone 21+ signs for the wine. To make deliveries easier, the company offers several delivery options for wine drinkers:
Shipping to a business address or UPS/FedEx Store for pick up
Change your ship date so your order arrives when you are available.
Change your address to a new location where you will be able to sign
Returns & Refunds
If for some reason, you are not completely satisfied with one of the FirstLeaf wine bottles you have received, you can reach out to the customer service at [email protected] within 30 days of delivery. The company will credit you in the form of store credit (excluding shipping fees) for any bottles you are not happy with.
However, once an order has been delivered with UPS or FedEx, customers cannot return the wine. If you feel that the shipments are too close together, you are free to push back your next shipment. If you do not wish to receive an order, you can refuse the delivery, after which the company will refund you, except the $20 restocking fee.
How Can You Reach Out To Firstleaf?
If you have any questions that this First Leaf Wine Club review has not addressed, the Member Experience team is available seven days a week from 9 am until 8 pm ET via:
Differences Between Firstleaf & Their Competitors
FirstLeaf Wine Club has been featured in several popular media publications. The brand is popular among the wine subscription services and people seem to enjoy the products.
Some of these competitors include Winc Monthly Wine Subscription, American Cellars Wine Club, Vinebox Subscription, TastingRoom.com, Plonk, and Naked Wines.
When doing research for this FirstLeaf wine review, we found that the company sources excellent wines from wineries worldwide so you can get an authentic travel experience at the dinner table. Some competing wine clubs like Vinebox only source European wines and some like Mumm Napa focus on making wines themselves.
Additionally, FirstLeaf also sets itself as a great value wine subscription with 6-bottle bundles for $90 (a bottle costs $15 only) or 12-bottle shipments for $159.95. In comparison, wine clubs like Winc Wine subscriptions are pricier, with 3 wine bottles for $59.90. Mumm Napa's subscription costs $200 for 6 bottles, and Plonk's monthly subscription allows you to get only 4 bottles for $110.
FirstLeaf Wine Club Reviews: Editors Verdict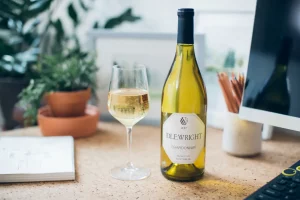 Still wondering what is our verdict after reading the FirstLeaf Wine Club review? Well, we think the brand is worth trying out. You've got nothing to lose as the introductory box has a great price. Of course, you'll have to be careful of canceling your next boxes, so set a reminder for yourself!
For this FirstLeaf review, we've looked at all the company's features to shape our opinion of the brand. This includes the personalized wine selections, the 6-bottle introductory shipment, the Club Firstleaf, and customer service. The introductory first shipment brings the price per wine bottle to less than $7, which makes it affordable. Thanks to the website's innovative algorithm, wine drinkers should only get sent wines that they are sure to love, however, it's good to point out that sometimes, some customers do receive wines they do not find particularly tasty.
Overall though, FirstLeaf puts the wine lover at the very core of the brand. The brand allows customers to read and learn about the winemaking process, the pairing techniques of their wine selections with high-value options like Sauvignon Blanc, Cabernet Sauvignon, and Pinot Noir, helping turn wine drinkers into wine experts – at a fraction of the cost.
Still looking for the perfect wine or beverage? Here are other options to consider: Winc Wine Club, Fresh Vine Wine, and And Soda.
Frquently Asked Questions
Is Firstleaf Wine Club legitimate?
Yes, Firstleaf is a customer-oriented wine club that is absolutely legitimate. It offers unique memberships to its customers.
Can I cancel Firstleaf at any time?
Firstleaf doesn't charge you any fees if you cancel. You can cancel at any time by calling their customer care team at 800-461-7203.
Where is Firstleaf wine located?
Their wineries are located in Healdsburg and Napa California. This is where all the finishing and bottling take place.
Does Firstleaf have sweet wines?
Yes, some of the Firstleaf wines are sweet, while others are dry, restrained, and bold, light-bodied and full-bodied. For