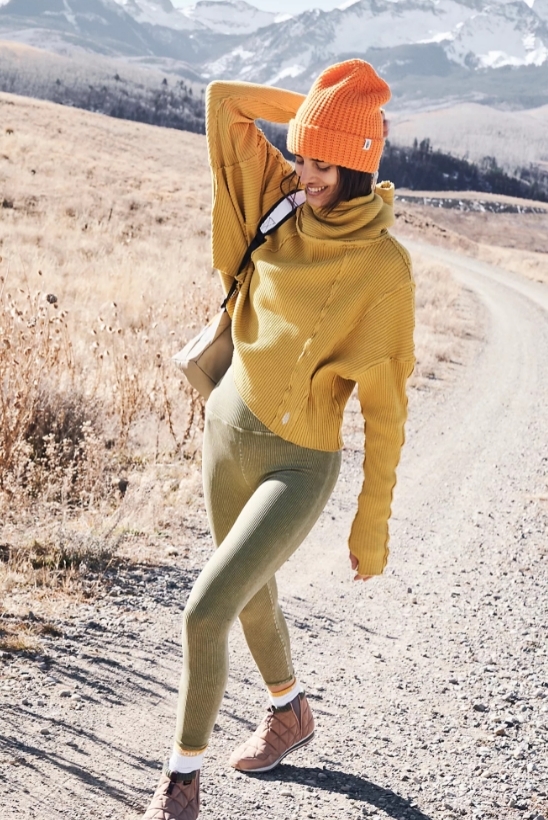 Created to cater to the millennial and Gen Z demographic, Free People is a fashion brand devoted to providing young women with clothes that invoke free spirit, courage, and femininity. The brand fuses bohemian, contemporary, and vintage styles from the 1970s to create designs that satisfy the intelligence, individuality, and creativity of women in their twenties while providing quality and affordability. We'll examine Free People reviews and introduce the company's history, mission, customer reviews, and main fashion pieces.
About Free People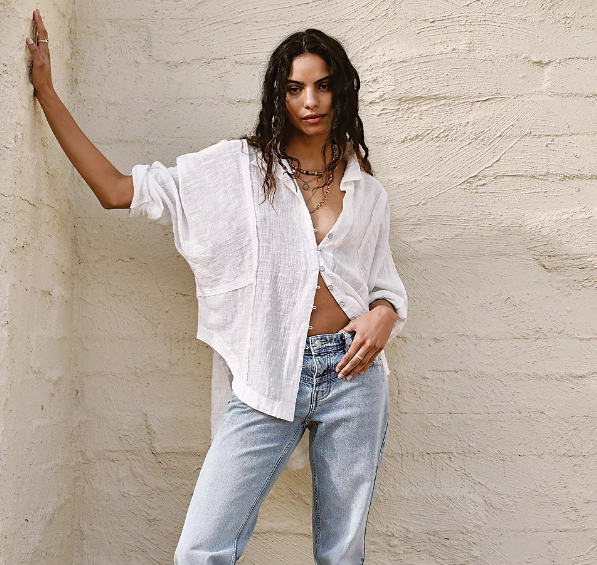 Back in the 60s and eras before, fashion was not as free-spirited as today. Most clothing felt uptight and conservative through societal convention and lack of comfort. In the early 70s, Dick Hayne launched Free People after realizing that fashion needed to change. He established a humble apparel shop in Philadelphia, Pennsylvania, where he offered shoppers a sense of freedom and rebellion.
Over the following years, Free People would undergo significant changes and transformations. For example, following a period of economic opulence, He and his wife Meg rebranded the brand into Urban Outfitters. However, they later separated it into five enterprises: Cooperative, Anthropologie, Bulldog, Ecote, and a newly refurbished Free People.
Today, the brand continues to grow successfully as a business. It hones in the various forms of femininity, be it the rebellious tomboy, the down-to-earth socialite, or the romantic artist. With multiple showrooms in Chicago, London, Los Angeles, and New York, Free People has taken the fashion world by storm, appealing to millions of free-spirited young women all over the globe.
Their designs and outfits grace various malls and have even made their way into the wardrobes of numerous celebrities. Core fans and listeners to Selena Gomez, Bella Hadid, and Taylor Swift are some of the brand's most loyal customers. Additionally, Free People has also amassed a vast social media presence, boasting over 3.9 million Instagram followers and 1.7mil Facebook followers. They were also praised in fashion publications such as Vogue, Women Wear Daily, InStyle, Glamour and many many more.
Pros
The brand offers an extensive collection of designs to choose from
They have a mobile app that customers can download to make purchasing easy
The brand involves itself in commendable efforts such as volunteer programs, manufacturing of recyclable garments, and clothing donations to the needy
High-quality and stylish fashion products
They offer alternative payment options like Afterpay
Customers who order items worth $100 or more enjoy free shipping
Cons
Their collection is too wide to preview without being physically present at their store
They only ship to select countries, including France, Australia, and Canada
They don't accept returns on some items, including swimwear and intimate apparel items
Free People Clothing Review
Free offers pieces with various designs that are all about accepting and embracing the diverse forms of femininity. The Free People clothing collection boasts an extensive array of women's wear products consisting of casual dresses, tops, scarves, skirts, pants, jackets, sweaters, coats, shoes, and bags. Below is an in-depth review of the most popular pieces that this brand offers.
Free People Dresses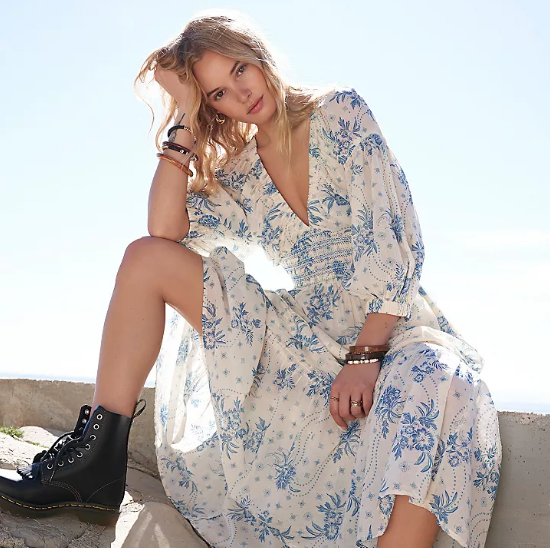 Nothing makes a woman feel more free-spirited and feminine than an exquisite dress, and with the Free People movement, that is what you get. The brand offers a wide selection of styles, such as midi dresses, maxi dresses, party dresses, and jumpsuits. You can distinguish Free People dresses by their bohemian, casual, and free-spirited vibe.
They are typically made from natural fabrics like linen, cotton, polyester, and silk. Free People offers trendy prints like animal print, floral motifs, multi-colored tapestries, checkered patterns, and more. The dresses are versatile and range in styles. They are appropriate for weddings, upscale events, outdoor parties, or work.
The Free People maxi dress collection consists of stylish pieces, and they are a favorite among most eccentric young women. Such dresses feature classic cutouts on the waistline, plunging v-necks, side slits, and spaghetti straps. Others feature off-the-shoulder, crisscross necklines, and asymmetrical hemlines.
The maxi dress boasts classic color schemes that flatter any skin tone. While most come in classic hues like black, white, brown, burgundy, and blue, some have multicolored patterns. For any woman looking to make a statement, they are the perfect dresses.
Free People Shorts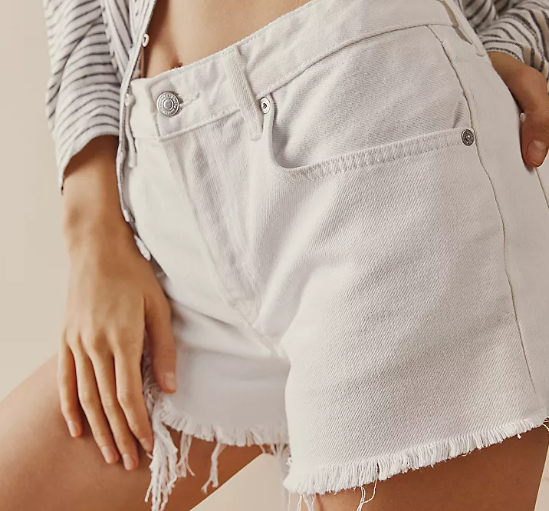 Nothing screams free-spirited more than a pair of comfy and relaxed shorts. Shorts have a way of making any outfit casual and unpretentious. Free People shorts are easy to style and look good with simple t-shirts and designer tops. For such fashion-forward pieces, Free People has you covered.
The brand's collection boasts a range of styles from denim shorts, cutoff shorts, Crotched, Keds-style sneakers, polka dot rompers, frayed hem denim shortfalls, and more. Most shorts consist of lightweight fabrics, making them perfect for summer. Some feature classic designs, while others have multicolored prints.
Free People Sunday Crochet Shorts are ideal for a weekend indoors, and they come in a granny square crochet-knit design, slim silhouette, mid-rise. Designed to reduce Free People's footprint and encourage more sustainability, the shorts have a pull-on design and a scalloped trim. Based on Free People reviews, customers love their 100% ultra-soft cotton and rayon fabrics because they give the shorts a soft and breathable feel.
Thoughtfully crafted and knitted by an artisan partner, Sunday crochet shorts come in a black combo color. Get yourself a pair on the brand's online store at an affordable price of $118.00.
Free People Jeans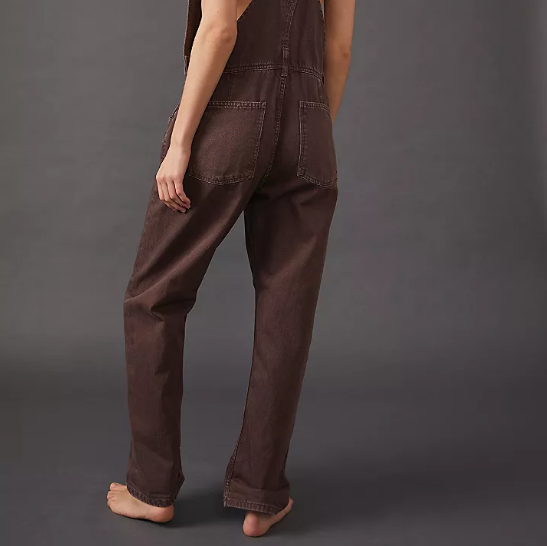 Jeans are a staple in any woman's wardrobe. They are multipurpose, and customers can wear them to almost any occasion. The Free People jeans collection consists of numerous bold and trendy designs, cuts, and styles. The designs are diverse, with some available in unique prints while most are plain.
Free People denim jeans offer four distinct designs: flare, straight, curvy, and wide leg. All come in a range of hues that include classic tones like black, blue, white, red, and green. The jeans come from premium quality fabrics, such as denim, cotton, polyester, and spandex, and feature classic five-pocket styling, rigid fabrication, and a zip fly. Jeans with stretchable fabric give added comfort and flexibility.
Each of the four distinct designs has its unique features. For instance, the flare jeans have an ankle-length hemline, belt loops, and cuffs. These come in different washes, and the lighter tones are perfect for summer. The straight jeans come in boot-cut, mid-rise, and high-rise designs, with numerous washes like light blue, black, dark blue, grey, red, etc. There are no cuffs on the straight jeans.
Some wide-leg jeans come in boot-cut style with low-rise waistlines. Available in wash and color tones that include vintage, black, red, and white, curvy jeans come in a low-rise fit with slim-fitting straight legs. Like the straight design jeans, the curvy also has a five-pocket style.
Free People Sweater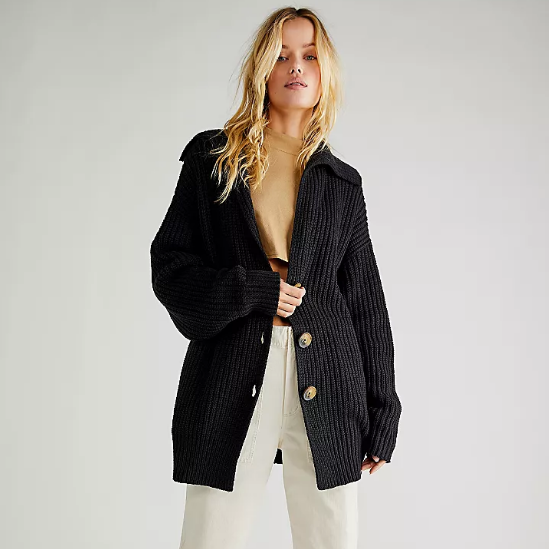 A sweater is a year-round necessity, and you can wear it to almost any occasion. It is a versatile clothing item that complements skirts, dresses, shorts, jeans, even chinos. The Free People sweater collection is impressive and offers varieties suitable for any season.
This collection has something for everyone, from cropped sweaters with different hues to oversized, turtle neck, and slim-fit styles. It comes in a range of fabrics, such as modal, wool, cotton blend, and knit. Their wide range of styles includes pullovers, cardigans, tunics, cashmere, vests, turtlenecks, and statement sweaters. For the sake of this review, we will look at the Care FP Life's Purpose Cardigan.
Created for chilly mornings and late nights, the Care FP Life's Purpose cardigan is a timeless silhouette featuring a fuzzy and textured fabric. This classic cardigan remains eternally cool and cozy. Its main features include a slouchy and relaxed fit, open front, slightly exaggerated sleeves, and all-around contrast plaid strips for added dimension.
It measures 28.5 inches in length, 17 inches sleeve length, with 48 inches bust, and contains 23% cotton, 42% recycled polyester, and 35% organic cotton. With a price tag of $298.00, you can get the cardigan from Free People's official website.
Free People Ruby Jacket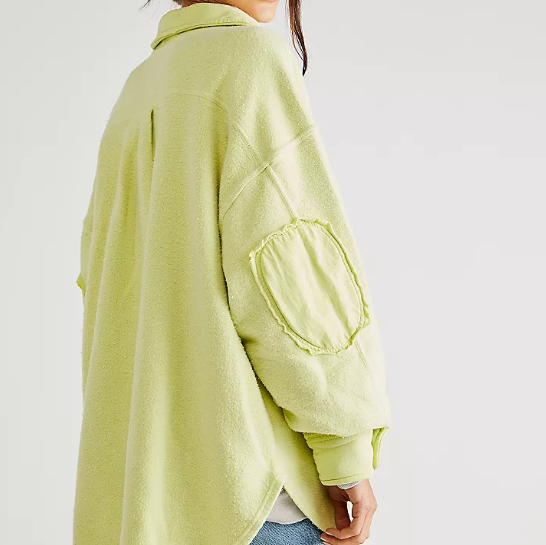 Soft and plush fabric is not only found in the brand's sweaters. It also features in their jackets collection, which includes long, full-length, and 3/4 sleeves styles. One of the stand-out pieces is the Free People Ruby Jacket.
It comes in plush modal fabric, an oversized fit, and a soft shacket style. Materials used in its production include 10% Polyester, 78% Cotton, and 12% Viscose. The jacket features a cool-collared neckline, two breast pockets, long sleeves, a button-down front closure, an unfinished trim, elbow patches, and hip pockets.
The jacket comes in various color luminaries. Available sizes are XS, S, M, L, and XL. It measures 31.5 inches in length, 21 inches in sleeve length, and 50 inches in bust. You can wear the jacket over a dress or a T-shirt and a pair of jeans for an effortless style. With a 4.7 star rating, the Free People Ruby Jacket costs $128.00.
While the ruby jacket is the highlight of the Free People jacket collection, there are other pieces and styles. These include leather jackets, funnel neck styles, hooded, plaid styles, denim jackets, and many more.
Free People Boots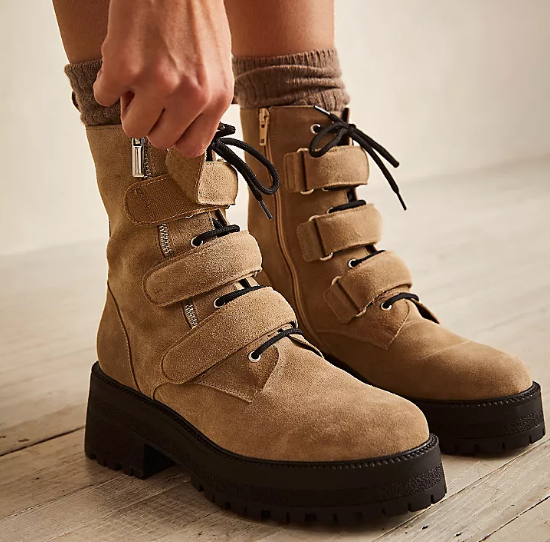 No outfit feels complete without shoes. However, the type of shoes you wear is as important as the clothes themselves. The right kind of shoes can enhance your look, whereas the wrong shoe can ruin your outfit. Free People shoes are designed to improve your appearance and make you turn heads.
Free People boots collection includes ankle, tall, heeled, stompy, weather, and hiker boots. All these styles use high-quality leather that gives them durability and longevity along with flair and character. Their unique designs vary from over the knee, open toe, fringe, lace-up, pointed toe, peep-toe styles.
You can wear these boots with Free People dresses, skirts, jeans, chinos, shorts, and so much more for effortless style. Free People over-the-knee boots are available in suede, leather, and knit fabric, boasting faux-fur lining and a stacked heel. Another highlight is the brand's Free People stompy boot, which comes in chunky styles and occasionally an over-the-knee silhouette. 
Made using refined leather from the US, the boots have a stylish look and comfortable fit. The brand's unique collection of boots comes in various color luminaries.
Free People Reviews from Customers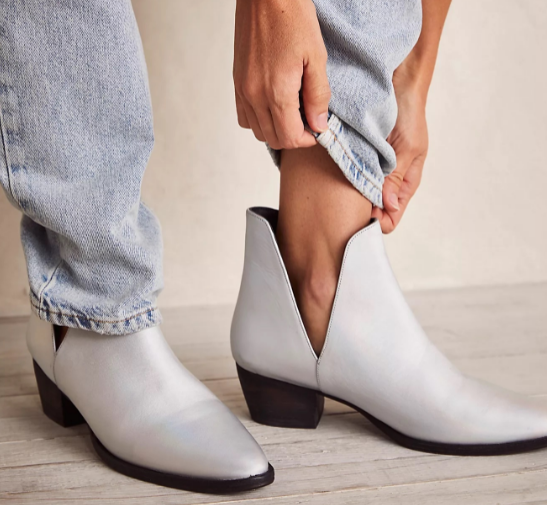 Reviews from customers indicate a positive reception of the brand. Most people who have bought Free People products comment on their positive experiences with the brand. Many people claim that they love how versatile and stylish their clothes are.
Others claim that their clothes are comfortable and relish the high-quality material used. Many customers left 4-5-star ratings noting that they appreciate the brand's eye for detail. Shoppers also enjoy the affordability of the clothes citing that they are great value for their money.
One customer mentioned that she purchased several pieces from the brand and that their clothes fit her as expected. She noted that their clothes were versatile and could serve her fine as day-to-day wear and special occasions. Another customer enjoyed their ruby jacket so much that she purchased it in nearly every color.
However, there have also been a few negative reviews, especially on TrustPilot and Sitejabber. Some people have complained that their clothes did not fit them, so they had to return them.
Sign Up for Free People
Sign up for Free People by visiting their website. Once you are a member, you'll receive promotions and exclusive offers. Go to their page and input your first and last name, email address, and password. Subscribe to their newsletter to receive their latest news and updates. You can also follow them on Instagram, Twitter, Pinterest, or Facebook.
Where to Buy Free People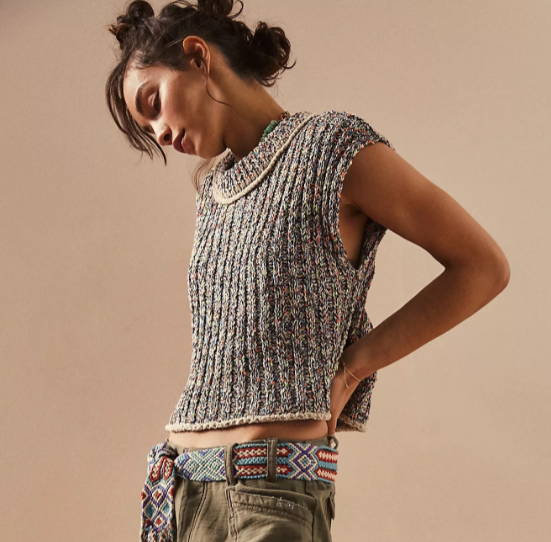 For quick and easy shopping, purchase their fashion products from their website FreePeople.com. You can also purchase their products at The Bay, Nordstrom, Amazon, Walmart, Revolve, Asos. Be sure to check Free People's Store Locator to find a shop near you.
Free People Shipping and Return Policy
Shipping Policy
Free People offers free 5-8 workdays shipping on all orders worth more than $100. Unless you select alternative shipping options, all orders will use standard shipping. For US standard shipping, orders below $100 need $7.95. Express shipping will cost you $10, and it takes 2-3 days, while express shipping on all $150 and above app orders is free.
Customers who wish for overnight shipping will have to pay $20. The Free People shipping policy also caters to international customers, as they ship to over 100 countries.
Return Policy
Free People will gladly accept returns on all new and unused merchandise with the original tags and receipt still attached within 30 days of delivery. Free People returns policy only caters to items bought on their website. Otherwise, customers must return products purchased from independent departments and boutiques to the location of purchase.
Free People Promotions & Discounts
Free People offers seasonal discounts that are only valid for limited periods. Current promotions include a gift for purchasing a beauty and wellness product worth $50 and above, free US returns, free standard shipping, free international standard shipping, and free app-exclusive shipping for customers from the U.S. and Australia. You also get to enjoy up to 75% off on selected items. Additionally, you can get a Free People promo code after signing up for their newsletter and use it when you're checking out to enjoy free shipping.
Contact Free People
Customers can use the live chat option to talk directly to a customer service representative. Alternatively, you can call their toll-free number 800-309-1500, where they are active 24/7. You can also communicate on SMS chat via 800-309-1500or send them an email at [email protected].
Free People Reviews: Editors Verdict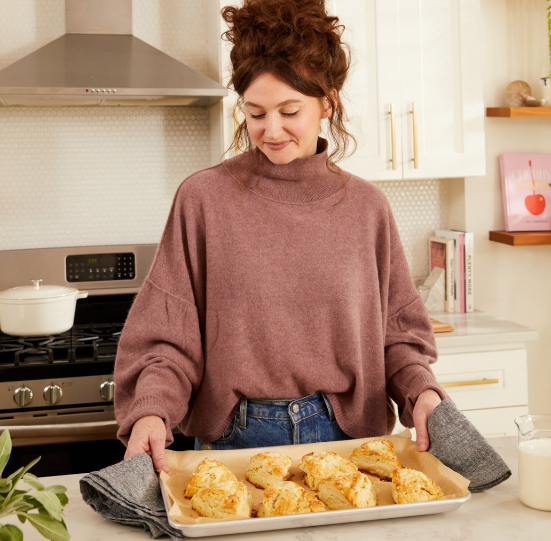 Free People has an extensive collection of trendy clothing, accessories, and other fashion products. Their high-quality womenswear items are both comfortable to wear and versatile. At the same time, their clothes look particularly flattering on petite young women.
Looking at Free People reviews, It is clear that most people agree that their clothing is both comfortable and worth the money. Such warm and positive reception makes it easy to see why this brand has become so popular with women everywhere. After accessing all the information, I find Free People a trustworthy brand with great products. As such, I highly recommend them to any woman who wants to update their wardrobe and incorporate some free-spirit pieces.
Still on the hunt for trendy clothing? Consider reading our similar brand reviews of La Ligne, Tessabit and Modes.
Free People FAQ
Is Free People a good clothing brand?
Yes. Free People is a good clothing brand that offers comfortable, trendy, versatile pieces that look great on most body types. Their fashion products are also made of high-quality materials, making them durable and long-lasting.
Does Free People offer free returns?
Yes. Customers can return pieces they do not want for free and get a full refund, as long as the items have the original tags and receipt still attached and returned within 30 days of delivery.
Does Free People run small?
No. Free People fashion is always true to size. Therefore, we recommend you choose your typical size.
How do I get free shipping on Free People?
To get free shipping on Free People, you need to spend $100 or more on the standard shipping option or $150 on the express option. You can also sign up for the brand's newsletter and get a Free People promo code that will grant you Free People shipping via email.
What does return refunded mean on Free People?
On Free People, return refunded means that you will receive back the amount you paid upon returning an item. In this case, they will not refund the shipping fee even if you paid for it during your initial purchase.