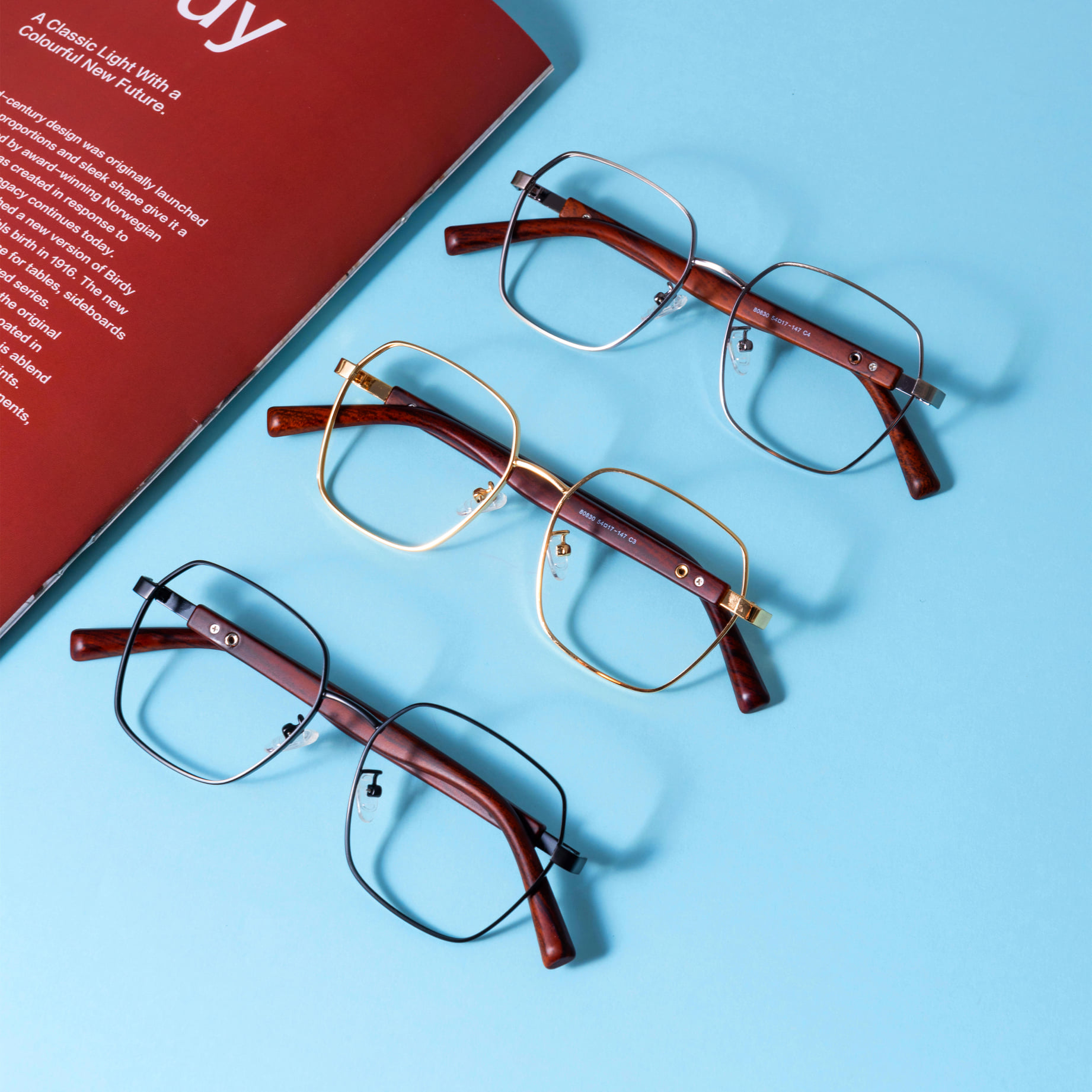 FurtherGlasses have become must-have wear for most people worldwide because they help protect the eye from ultraviolet UV rays. Therefore, you should not settle for less when it comes to sunglasses or eyeglasses. GlassesShop is one of the leading glassware retailers in the United States. We'll explore different aspects of this brand, including this GlassesShop reviews from customers, its eyewear, and shipping policy. By reading this review, you'll be able to decide if this eyewear retailer is worthwhile.
About GlassesShop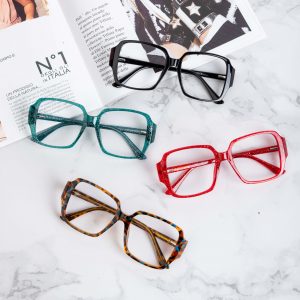 GlassesShop is an online eyewear retailer founded in 2014 by a group of doctors. It is owned by Scott Ma, a renowned doctor from the Georgia Institute of Technology. 
Headquartered in Michigan, GlassesShop aimed to create a company that offers reliable and quality eyewear at affordable prices available worldwide. The brand offers its clients stylish designer prescription frames without breaking the bank. The Good Housekeeping magazine referred to the brand as a site that provides the best option for a budget buy eyewear.
GlassesShop has an expansive selection of eyewear, ranging from men's, women's, and children's collections. You are, therefore, guaranteed to find a perfect pair of glasses that suits your needs. The company enjoys a massive following across social media platforms, with 56k Instagram followers and more than 150k followers on Facebook. The brand was featured in MedicalNewsToday, Good Housekeeping, and Business Wire.
Before we delve into the products the company offers and GlassesShop reviews, let's examine the pros and cons of the company. 
Pros
The company's products are very affordable, and it offers a 90-day warranty on the products
It offers a wide selection of stylish eyewear, and it easy to use the e-commerce platform
The virtual try-on tool is available for customers
Customers get to enjoy promotions and discounts through different programs that save them money
They guide you to ensure you have the right prescription
The company ships orders to over 45 countries, and they offer free shipping for orders over $79
Cons
There are a few complaints about shipping delays
They do not provide around the clock support
Processing times can be longer for complex lenses
GlassesShop Products Review
GlassesShop reviews show that customers love their glasses because they are high quality and are available at affordable prices. If you are open to shopping for eyewear online, you will find the perfect pair of glasses within your budget. All the products this brand offers meet the US FDA standards. Keeping this in mind, here are some of the brand's best-selling pieces.
GlassesShop Women's Shop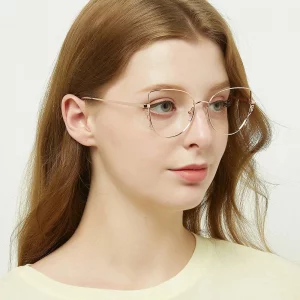 GlassesShop offers a wide selection of women's eyewear in different sizes, shapes, colors, and designs. They ensure that every woman can find the perfect pair in their collection.
With the wide range of glasses available, you may be confused about what to pick. Luckily, the site's virtual try-on tool makes things easier for you.
If you are a simple person who is into eyeglasses that are discrete with little details, the Rochester eyeglasses will be perfect for you. Furthermore, the frames of these women's eyeglasses are made of metal and are slightly oversized.
The eyeglasses are available in three color combinations: black and gold, black and gray, and overall black. The elegant black and gold combo piece pairs perfectly with black turtlenecks, vintage looks, and other classic looks.
The eyeglasses are feather-light and cost $30.
GlassesShop Men's Eyeglasses
High-quality eyeglasses tend to be quite expensive but not at GlassesShop, as the company offers their customers affordable glasses within their budget. The GlassesShop men's collection has a wide range of options in different shapes, colors, materials, and designs. The available designs include elegant shapes and even bold pieces.
First of all, the Oberlin Eyeglasses are a favorite of many GlassesShop people, as it is suitable for almost every face shape. If you want to appear professional, this pair is ideal for you. Secondly, they will help you make a great first impression at your official events. Pair these eyeglasses with your tailored pants to achieve a perfect professional look. Other notable men's eyeglasses include Southey, Bruno, Hume, Steven, and Aubrey.
GlassesShop Sunglasses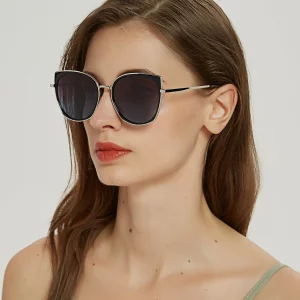 The selection of sunglasses at GlassesShop is bound to surprise you due to the wide variety available. Is there a frame you've been looking for but couldn't find it anywhere? I bet you will be able to get it at GlassesShop. The company offers sunglasses of different materials based on the needs of customers. They have metallic models and affordable plastic sunglasses.
Popularized sunglasses are becoming a favorite of many people for they protect the eyes by reducing glare and reflection. Moreover, they improve visual clarity and ensure you do not strain. The models available of popularized sunglasses are perfect for activities like hiking, diving, fishing, and daily wear.
The Warner sunglasses are one of the famous sunglasses offered by GlassesShop. If you want to achieve a luxurious and elegant look, you should get this pair. Don't forget to pair it with an exotic perfume and a great pair of jeans, preferably blue. You can choose from golden or gunmetal. Other sunglasses in their collection include but are not limited to Troy, Megan, Zenobia, and Victoria.
GlassesShop Accessories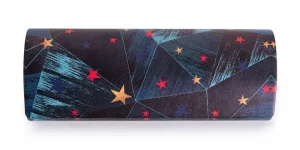 The glasses you usually wear all day tend to pick up dirt. If you want your eyewear to last longer, you need to take care of them well. Therefore, you need to have the appropriate accessories to help you keep them in tip-top shape. GlassesShop offers a variety of accessories, including cases, lens cloths, eyeglass chains, or ropes, among others.
The Chain LZ3 seems to be a favorite of many and is often out of stock. It helps keep your eyeglasses safe when you are not using them. This accessory is perfect for someone who only uses their glasses for specific activities like computer work. It helps you to quickly switch from computer work to other tasks that don't require you to use the glasses.
Using a case may be tiresome as you may still want to use the glasses. However, they need you to be extra careful to prevent damage to the glasses. You can choose to pair this accessory with a GlassesShop free pair that you'll receive after your first purchase.
Cases, lens cloths, and lens cleaning solutions are must-haves for any person with eyewear. Keep your lens clean and safe with the accessories that GlassesShop offers.
GlassesShop Reviews from Customers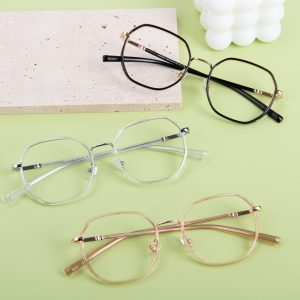 This review will not be complete without our team checking the feedback buyers left after making a purchase. We checked various sites to see what customers are saying regarding this eyewear retailer. Most customers love their stylish prescription glasses because we found tons of positive reviews.
Trustpilot gave the brand a rating of 4.5 stars out of 1,173 reviews. 79% of the customers rated the brand Excellent. Most customers stated they love the brand because its products are budget-friendly.
For any frame switch-ups done at any time of the year, one does not need to worry about going beyond their budget. A satisfied customer left feedback saying they loved how cheaply they had had their frames changed over two times in a row, yet that didn't make them encounter extra costs. The customer claimed to have spent the same amount on three glasses that would have been spent on one for a competitor brand.
Another customer left a 5-star rating because they were impressed with GlassesShops promotions and discounts. They allowed them to buy eyeglasses and save money.
Their customer service did a very recommendable job regarding any clarification by customers. Many customers stated the company's shipping policy is accommodating, and they offered speedy delivery.
Popular Alternatives to GlassesShop
Further customer reviews
At the moment, you need to have gotten a few ideas about where to shop for your next eyewear. A satisfied reviewer on the brand's website said that this is the most trustworthy eyewear retailer shop where you will place your order and wait for delivery with your mind at ease.
Another first-time user said they will order more products from the brand due to its efficiency in delivery and excellent customer care service. To make his statement more relevant to the customers, the reviewer compared the efficiency with a competitor, and the GlassesShop still stood out.
Other customers praised their sunglasses, saying that they did a good job in protecting their eyes against the harmful sun rays, which may damage eye tissues, cornea, and the lens. Most of them recommended this eyewear retailer to any potential customer looking for sunglasses.
On Jabber.com, GlassesShop is ranked 16th, and it scored a rating of 3.4/ 5 stars from 364 reviews. The satisfied consumers all insist on the brand's quality, customer service, and the variety of choices they offer.
Our team also saw one or two negative reviews online. One of the international customers complained about shipping delays. Another customer who had ordered complex lenses stated the processing time was longer than they expected. This does not stop us to say good things in our GlassesShop reviews, the negative comments are not in an overwhelmingl amount.
Sign Up for GlassesShop
If you want to join the GlassesShop family, visit their website and set up an account. Signing up is a breeze; click on the profile icon at the top right corner and select the Register option from the drop-down menu. You'll need to provide your name, gender, email address, and a 6-character password.
Sign up for their newsletter to receive 100 points, which you can redeem as credits. You will also be eligible for other offers and discounts.
Where to Buy
If you need a pair of new glasses or think it's time to change to better ones, head to GlassesShop.com and create an account. You'll then need to log into your account to access their eyewear. GlassesShop login is straightforward: you only need to visit the site and click the profile icon.
Next, select the Sign In option on the drop-down menu and enter your email address and password. You'll be spoiled for choice with the GlassesShop eyewear collection. You are guaranteed to get the perfect pair of eyewear.
GlassesShop Shipping and Return Policy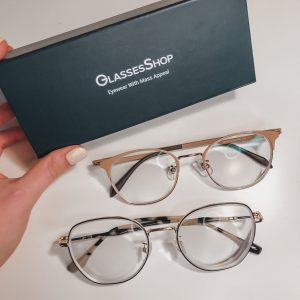 GlassesShop ships its products within the United States and to more than 45 countries worldwide. There are no GlassesShop shipping costs for domestic orders over $79 delivery. The company also offers a standard delivery of between $6 and $25.
For a non-prescribed frame order, expect delivery to take between 1 and 2 business days. When it comes to polarized finishes, progressive or bifocal lenses, and other tints that might need more time in production due to details, the shipping can take anywhere from 3 to 7 business days.
Remember that delivery and shipping depend on where you reside and the item you want to purchase. For all international orders above $249, shipping is free of charge for expedited shipping.
If you are wondering: Where does GlassesShop ship from? The company ships from its headquarters in Michigan, U.S.
Furthermore, GlassesShop has a 30-day return policy for items that won't be delivered in your expected state. You will be eligible for a 50% cash payment refund or 100% store credit if you would like to make an exchange. You will be responsible for your shipping fee, and for any defects, the store offers a 90-day warranty. The warranty covers any manufacturing errors but not accidents or negligence.
Promotions & Discounts
GlassesShop offers several promotions and discounts to its customers. They include:
Free shipping on orders above $79
Get a 50% discount on frames and free shipping when you sign up for their email list
New customers get a free pair of glasses with the FIRSTFREE promo code
GlassesShop Student discount allows students to enjoy 35% off when they make a purchase
The buy one and get one offer gives you a discount of 50% with the GSBOGO GlassesShop coupon
The point program offers exclusive rewards
Make extra savings by referring a friend, as you'll receive $5
Enjoy up to 80% off frames and an additional 20% off on The Entire Order Clearance Sale when you use the code Extra20
All customers will also get a 35% discount when they buy frames and lenses, then use the code bright at checkout.
Contact GlassesShop
If you have any queries we have not addressed in this GlassesShop review, do not hesitate to contact GlassesShop's customer support team. You can call them through their phone at 1-855-202-0123 from Monday to Friday during working hours (9 a.m.- 5 p.m.).
Alternatively, you can send an email at [email protected] or chat with one of their customer service representatives via the live chat feature.
GlassesShop Reviews: Editors' Verdict
After checking GlassesShop reviews from customers, we can confidently conclude that the brand is worth checking out. The praises it got from different buyers are just satisfying and convincing enough.
The brand offers a chain of options and unique features like the virtual try-on tool where you will have your exact eye measurements before you place your order. To brand prioritizes fitting over anything, to ensure customer satisfaction. Exciting promotions, discounts, affordable prices, swift deliveries, and top-notch customer service make it a reliable company.
Their prices are also budget-friendly, as you can get two pairs of glasses at a go and save lots of money. It is no doubt that GlassesShop products are effective, and they meet the standards of the FDA, making them safe to use.
Check out our reviews of other amazing eyewear brands such as Maui Jim, Peepers Reading Glasses, Rudy Project, and BonLook.
GlassesShop FAQ
Is GlassesShop legit?
If you are interested in purchasing the products this eyewear retailer offers but you keep asking yourself: Is GlassesShop legit? The answer is yes. Based on the hundreds of GlassesShop reviews, you can trust that GlassesShop is a legit company. Many clients are happy and content with the prescription glasses, accessories, and other products they purchased from the website.
What do the three frame measurements mean?
Each product's measurement on GlassesShop is listed in three numbers in millimeters. The first number is the width of the lens, followed by the width of the nose bridge, and lastly, the length of the temple arm. These numbers are printed inside the temple arm of the glasses.
How can I choose the right frame?
To get the right shape, use the virtual try-on feature on the website to know which frame suits you. To get the right size, compare the measurements of your current glasses with the glasses' measurements on the website. The measurement of the glasses is inside the frame. It is a series of numbers representing the lens's width, the bridge width, and the length of the temple arm.
I don't have a prescription; I would like the frames. Can I get non-prescription lenses to fit into the frames?
Yes, you can get non-prescription lenses from GlassesShop. All you have to do is select the non-prescription option after picking your desired frames and you'll get your customized Plano glasses.
What if my frames need adjusting after I get them?