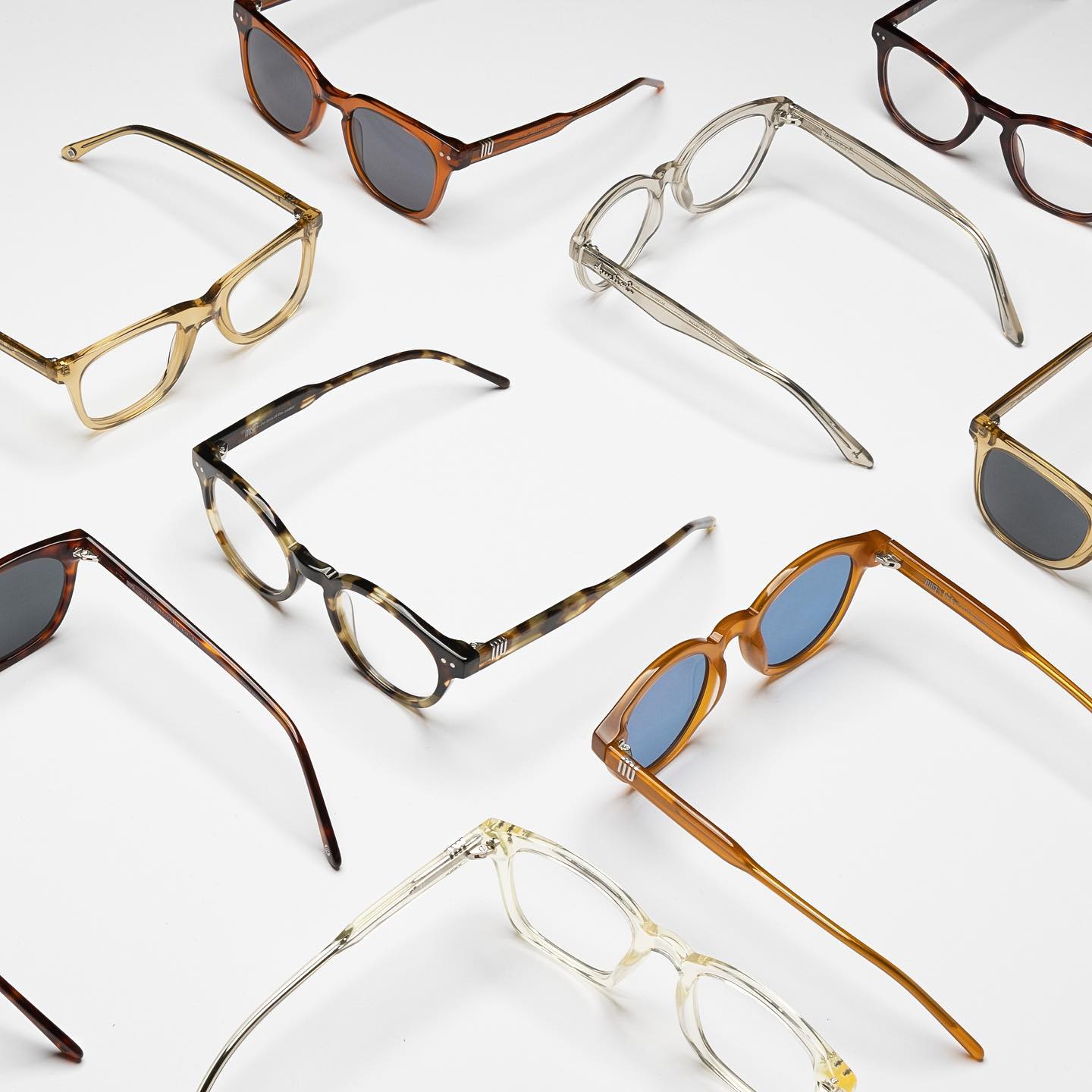 As the largest online retailer of eyewear, Glasses USA offers an impressive selection of glasses, sunglasses, and contact lenses for men, women, and children. Their product selection includes designer brands such as Ray-Ban, Oakley, Gucci, Prada, and Muse. While the brand is relatively young, it has gained more than 175k loyal followers on Instagram. We'll look at Glasses USA reviews from customers, its bestsellers, return policy, shipping policy, discounts, and more to help you decide if this eyewear retailer is worth checking out.
About Glasses USA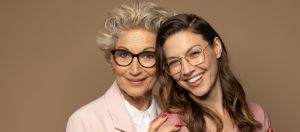 Founded in 2009, Glasses USA is the leading online retailer of prescription eyewear. Eldad Rothman and Daniel Rothman, the company founders, realized that people often overpay since they perceive glasses as a health necessity, which stores took advantage of to maximize profits. There was also a limited supply, which contributed to the high prices to a point purchasing glasses seemed like a burden.
That pushed them to start an online store that offered affordable eyewear without compromising quality. Simply put, the two were out to shake up the entire industry.
Everyone deserves to see better and look good, and that's what Glasses USA is all about. The company's mission is to provide high-quality, affordable eyewear, and it has managed to stay true to its words. Its products are 70% cheaper compared to regular retail prices.
More about the brand
Glasses USA stocks numerous designer frames to ensure everyone finds their perfect pair. Customers can choose from various styles and prescriptions, including contact lenses, single vision lenses, kid's glasses, and others. The company also offers a virtual try-on feature on its website that allows you to see how the glasses will look on your face before you make a purchase.
Apart from popular brands, the company also offers in-house designs that allow more customization. That means customers can get a pair of glasses that perfectly suit their face and style. Like all others, these glasses also come from the finest material like ultra-lightweight titanium and customized premium acetate. l
The brand also believes in supporting a good cause. For example, it supports cancer awareness campaigns by creating Pink Glasses and offering donations for every pair sold. 
They also support the GTBQ+ community and its initiatives by creating the Pride Glasses collection. Additionally, they donate a portion of what they get from every piece they sell to the True Colors United organization.
Before we dive into Glasses USA reviews from customers, let's look at some of its pros and cons.
Pros
With over ten years in the industry, you can trust that the company has all it takes to provide quality glasses for men, women, and children

The company offers 100% certified authentic brands, such as Ray-Ban, Oakley, and Prada

The brand has a virtual try-on feature on its website to help customers make informed decisions

The company offers a wide range of products, with each having a 365-day warranty

With over 2 million buyers, the company is one of the most trusted online retailers

They provide 24/7 customer service, and international shipping is available
Cons
Some international customers complained of delayed shipping

They don't offer overnight shipping

The company has a short return window period
Glasses USA Products Reviews
Glasses have evolved from mare eye correction tools to fashionable items. As a result, the market has become quite competitive, with new players emerging now and then. However, only a few retailers have managed to stay afloat, and Glasses USA is one of them. This USA Glasses review will highlight some of the company's best-selling products.
Glasses USA Bifocal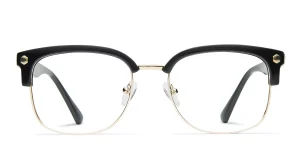 Available with tons of frames, the Bifocal Glasses Glasses USA comes in 900 different styles. The collection is also available in both sunglasses and prescription glasses. 
The Bifocal Glasses Glasses USA collection also features some of the most popular brands such as Elliot, Ray-Ban, Oakley, and Prada. You can also find some of the company's in-house designs, which offer more customization. You won't just look cool, but you'll also get the much-needed eye protection. 
The glasses come in different colors to suit every taste. The lenses are also available in various tints, including gray, brown, and gradient. You can also choose between polarized and non-polarized options depending on your needs. 
The main characteristic of most of these glasses from this collection is their slim and lightweight frames. Some have adjustable flames to provide a comfortable and snug fit. 
The unique frame colors and designs will make you stand out while adding some pizzazz. The Bifocal prescription glasses come in various styles, such as oval, rectangular, cat-eye, and round. You can also find some rimless and semi-rimless options in this collection. 
Others come in both full-rim and half-rim options. The former offers more coverage while the latter is sleeker and less conspicuous. Depending on your needs, you can choose between single vision and progressive lenses. 
Different flame colors
Like the sunglasses, the prescription glasses also come in different flame colors. The most popular ones are the black, gray, brown, and gradient tints. 
One of the best-looking sunglasses from this collection is the Ray-Ban 2132 Wayfarer. Nothing complements your outlook like a pair of stylish shades, and these do just that. 
They come in various colors, including black, Black/Silver, Tortoise, and Black/Green. You can also choose between fashion and prescription sunglasses. 
These glasses have a strong, lightweight, durable acetate frame with metal hinges. The lenses are 100% UV protected to keep your eyes safe from harmful sun rays. 
Glasses USA Safety Glasses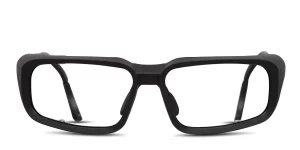 Whether you are out at a sports event or work in a factory, you need to protect your eyes from flying debris and other potential hazards. The wind can also be a problem, especially when you are cycling. 
Safety Glasses USA safety glasses provide much-needed protection while maintaining a cool look. While most come in black flames, some have multiple colors. The most popular ones are the black, blue/gray, and gray/red frames. 
Glasses USA reviews show that Pentax ZT100 Permanen is one of the most popular safety glasses in their collection. They come in a stylish and sleek design that will make you look good while still providing the necessary protection. It has extended shield glasses on the side to ensure debris, wind, or anything doesn't get to your eyes. 
As part of aerodynamics, the glasses have a wrap-around design that ensures a comfortable fit. The lenses come treated with anti-fog and anti-scratch coatings to keep them clear and durable. 
Additionally, they have a blend of colors, adding a sporty look to the safety glasses. The frames are blue on the front and gray on the temples, ad the lenses are 100% UV protected.
Other quality safety Glasses USA include Pentax D490 Detachable, Pentax Classic 3 Detachable, Eyres 628E Indulge, Eyres 702EW Razor Edge, and Eyres 150E Bercy.
Glasses USA Blue Light Glasses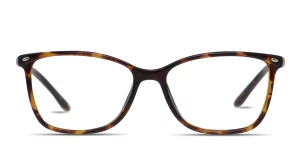 Working with computers all day can be straining to the eyes. That's because of the blue light that comes from the screens. The same goes for using your phone for long hours or even watching TV. 
The Glasses USA Blue Light glasses help to filter out this harmful blue light and reduce eye fatigue and strain. Like everything else from Glasses USA, these pieces are also available in various stylish designs. The colors are also many to complement your overall outlook without compromising on the function. 
One of the best-looking pairs is the Ray-Ban RX6335 glasses. These have a sleek and stylish design that will complement your look. They are also comfortable to wear for long hours, thanks to their light and durable frame. 
They have a sleek semi-rimless flame that's appropriate for casual and formal looks. That's not all. They have adjustable nose pads and flexible arms to provide a comfortable and customized fit. 
While the flame is metallic, it's still lightweight and won't weigh you down. We all understand that spring hinges can be stressful, especially when opening them wide. These glasses have a no-spring hinge feature to make things easier.
As for the lenses, they come treated with anti-glare, anti-scratch, and anti-reflective coatings. That helps reduce eye fatigue by filtering out harmful blue light. 
The lenses are also 100% UV protected. So you can rest assured of durability and 100% protection from harmful sun rays. 
While these pairs come as male glasses, the collection has other designs for women. Some of the top picks include Elliot, Amelia E. Nettle, Muse Campbell, Muse x Hilary Duff Clara, Ray-Ban RX6335, and Amelia E. Kendal.
Glasses USA Sunglasses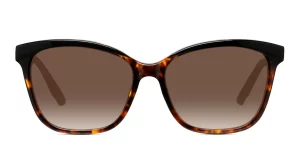 Summer means time to hit the beach or go for that long-awaited road trip. However, it also means lots of sunshine that can be harmful to the eyes. 
Sunglasses are must-have items, not only in summer but all year round. And Glasses USA has a wide range of sunglasses. They come in different designs, colors, and materials to suit everyone's needs. 
Whether you are looking for men's sunglasses or women's sunglasses, there's something for everyone. As for the material, you can choose between metal, plastic, and acetate sunglasses. 
The lenses also come in different colors and treatments. For instance, you can get polarized, mirrored, or even gradient lenses. And if you have a prescription, Glasses USA can also help you with that. 
One of the best-selling sunglasses is the Ottoto Jennings. These have a timeless design that's both modern and futuristic in style. They come in square fashionable semi-rimless frames that will complement your outlook. 
The flames are metallic, with two shiny rivets on each side. To add more pop, they have a sophisticated polished finish that makes them stand out. As for the lenses, they come treated with an anti-glare and anti-scratch coating. 
UV Protected
The lenses are also 100% UV protected to keep your eyes safe from harmful sun rays. You can get these sunglasses in three different colors: gunmetal, shiny black, brown, clear, and beige. Crafted from premium acetate, they are both lightweight and durable.
If you want something funkier, then the Ray-Ban Caravan RB3136 sunglasses are perfect for you. These have an Aviator-inspired design with a twist. They come in retro double bridges and sleek arms that take functionality to new heights. 
The lenses are large and come in different colors, including green, gunmetal, tortoise, and gold. Other sunglasses in their collection include Ray-Ban RB2132 New Wayfarer, Muse Optimum, Oakley OO9014 Gascan, and Ray-Ban RB3016 Clubmaster.
Glasses USA Reviews from Customers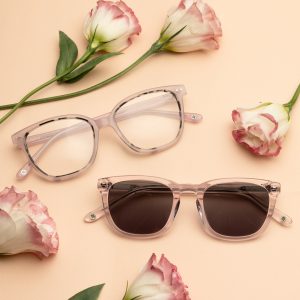 There is no doubt that Glasses USA has an excellent collection. But what do customers think of the store and its products? We set out to find out and get a clear picture.
We first looked at Better Business Bureau (BBB), where the brand has a B rating. On Trustpilot, the company has a 4.5/5-star rating from more than 38,000 reviews. We found that most customer reviews were positive, with most raving about the quality of the glasses and affordable prices.
One of the customers said they found the site easy to use for a first-timer. They found the information and details provided clear and helpful. They also liked the virtual try-on feature that made it easier to find the right frames.
Popular Alternatives to Glasses USA
Another customer said she was looking for reading glasses and found the site had a huge selection. She found them to be of good quality, lightweight, and comfortable. The website was easy to navigate, and she liked that there was a filter option to help her narrow down her search.
A third customer stated they had been looking for new glasses for a while but couldn't find the right one that suits her preferences and taste. But after discovering GlassesUSA, they found the perfect pair. 
We also found a few negative reviews. One of the international customers complained that her glasses took too long to arrive. Overall, most customers were happy with their experience shopping at GlassesUSA.com. 
Sign Up for Glasses USA
To get started with Glasses USA, you first need to create an account. You can do this by clicking on the "login" button at the top of the homepage. You'll get prompted to enter your email address and create a password. Once you have an account, you can start shopping. 
You can also sign up to their email list to stay up-to-date on the latest news, sales, and deals. To sign up for their newsletter, scroll to the bottom of the homepage and enter your email address.
Where to Buy
Customers can purchase their eyewear on their site GlassesUSA.com.
Glasses USA Shipping and Return Policy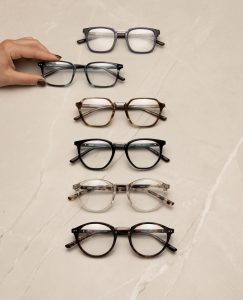 Shipping:
The brand offers free standard shipping across the United States and Canada, which takes between 7 and 14 business days. Expedited shipping options are also available for an additional fee as follows:
Orders from the United States and Canada take 5-10 business days at $10 and 12.9.

USA Express shipping takes 3-5 business days at $13, while Canada takes 7-10 at $29.95

International orders take up to 14 business days at $29.95
Return Policy:
If a customer is not satisfied with their purchase, the Glasses USA return policy gives them 14 days to return the item for a full refund, exchange, or 100% store credit. The process takes up to 10-14 days. 
To initiate a return, start by filling in the Order ID and your email address. You can then print the prepaid return shipping label and place it in an envelope. The glasses should be in the original case and placed in the same envelope. When returning several pairs, place all of them in one envelope.
Promotions & Discounts 
Glasses USA offers a variety of promotions and discounts throughout the year. For instance, they currently offer a First Time promotion where new customers can save up to 65% off their first purchase. You'll get 25% off lenses when you use the code LENSES25. Customers can also take advantage of their buy one get one free offer when they use the code BOGOFREE at checkout. 
Additionally, they have a clearance sale on selected products and a referral program where customers get up to $100 shopping credit for every new customer they refer. 
Contact Glasses USA
For inquiries, you can reach out to Glasses USA customer service representatives through the following communication channels:
Email: [email protected] 

Phone number: 1-844-244-1186

Live Chat 

Glasses USA Contact Form
Glasses USA Reviews: Editors' Verdict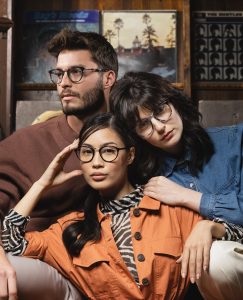 After checking Glasses USA reviews, we conclude that this brand is a good option for people looking to buy high-quality glasses online. The site offers a wide selection of eyewear from various brands and discounts and promotions. 
While there were some complaints about shipping times, most customers were happy with their overall experience. As such, we recommend giving GlassesUSA.com a try.
Do you wish to discover other accessories brands that help with your style? Check out our reviews of Maui Jim, BonLook, Coastal Glasses, and Rudy Project.
Glasses USA FAQ
Is Glasses USA legit?
If you are asking yourself: Is Glasses USA legit? The answer is yes. The company has been in the industry for more than ten years. They also offer 100% certified authentic brands, including Ray-Ban, Oakley, and Prada. Additionally, more than 2 million people have purchased their product, with most of them leaving positive reviews.
Can I purchase lenses without a frame?
Yes. Customers can purchase lenses without a frame on the Glasses USA website.
Do I need glasses with progressive lenses?
Progressive lenses are not required, but they may be a recommendation from an eye doctor, depending on your vision needs. You can save up to $150 on progressive lenses when you purchase them through Glasses USA.
Do they offer prescription sunglasses?
Yes. Glasses USA has a range of prescription glasses from leading brands, such as Gucci, Oakley, and Ray-Ban. The price of their prescription glasses ranges from $19 to $856.
Which light-adjusting lenses do you offer?
Glasses USA offers two types of light-adjusting lenses: Transitions® and photochromic. Both types of lenses darken in sunlight and lighten indoors.