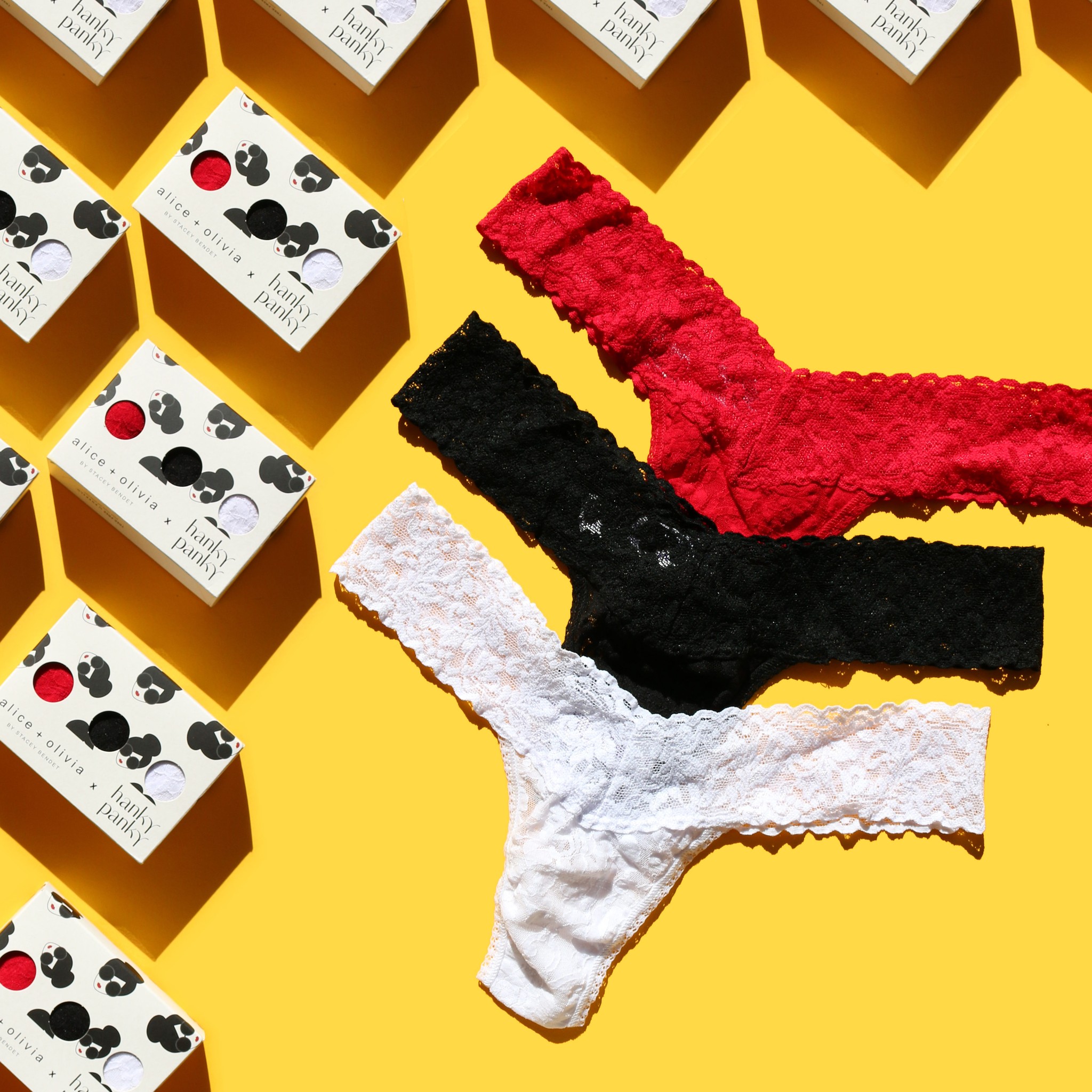 Wearing good underwear is crucial. Just think about it, it is the first thing you put on in the morning and the last thing you take off. You wear it all day, or even all night long. Unfortunately, not all underwear feels good to wear. It cuts into the skin, it loses its stretchiness, and above all, it looks super boring. Who wants that? Well, if we all agree that life is too short to wear boring lingerie, let's begin our Hanky Panky Underwear review! Because this brand has brought something else to the table, led by their so-called "north star": comfort. 
Today we are going to dive deep into the company's history, values, and mission, take a close look at the quality and pricing of the products and analyze customer reviews from multiple sources. After we covered all aspects of the customer service, shipping, and return policy and answered the most frequently asked questions, too, we will give you our 100% honest and unbiased opinion about Hanky Panky! Ready? Let's start by looking behind the history of the brand!
About Hanky Panky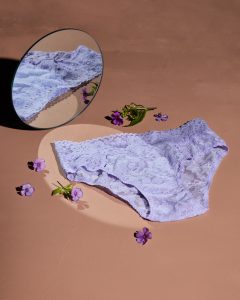 The history of Hanky Panky goes back to 1977 in New York and the legendary story of Gale Epstein. Epstein, who back then owned the Recycled by Gale line, started her career by repurposing vintage clothing. In 1977 she came across some embroidered cotton handkerchiefs and decided to turn the Victorian-era fabric into a beautiful lingerie set. She created a bra and bikini set and gifted it to her good friend, Liza Orzeck. And as people say: the rest is history. Shortly, Espein received an order of 144 sets from Lord & Taylor's Buyer, and her career as a lingerie designer skyrocketed.  
The next stop in the history of Hanky Panky underwear is 1986, the year when the signature thong was first created. This thong was different from what women knew before. It was comfortable. Moreover, it could not be felt. TWSJ compared the fabric to lace, calling it "lace butter". The company used a soft and stretchy lace fabric that allowed women to move freely and feel at their best, without, well, feeling anything. 
Fast forward to this day, Hanky Panky increased it's production to swimwear as well and is a very successful company, selling high-quality, comfortable lingerie for women in more than 70 countries across the globe. 
Hanky Panky was featured in WWD, Page Six, NY Magazine, Popsugar, InStyle, Wirecutter, and many more. The brand is also very popular on Instagram and Facebook.
But before we dive too deep into our Hanky Panky underwear review, let's take a quick look at the most important pros and cons you should keep in mind:
Pros
A large selection of everyday and special occasion lingerie detailed with beautiful lace

Each piece was designed to provide comfortable wear throughout the day and night

Frequent sales and promotions that allow you to save up to 50% on selected items

The majority of reviews are positive, saying that the items are well-made and the fabrics are durable

A sustainable brand with a strong focus on ethical production, quality, and durability
Cons
Small sleepwear and loungewear selection

Overall, the items can be considered expensive
Hanky Panky Products Review
If you want to surprise yourself or a friend with some delicate Hanky Panky panties, but you are not sure whether they are worth the money or not, here we will uncover everything you need to know about their quality, production, sizing, and price. To make sure we give you the whole picture we will also take a look at tops and sleepwear, too. Without further ado, let's get into it!
Hanky Panky Thongs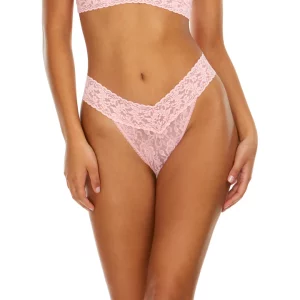 The Hanky Panky thong has been the most famous piece sold by the company for over 35 years. Thanks to the copyrighted soft stretch lace fabric that is carefully made not to cut into the skin and provides the perfect comfort, thongs are the most popular Hanky Panky panties since the beginning of the brand.   
Looking at the categories, you can choose from 6 different styles of thongs: knickers, cotton thongs, high waisted and low rise thongs, lace thongs, and g-strings. The sizes range from XS to XL, but most items are available in petite and one size, too.
Price-wise, the most affordable thong is the Dream Heather Low Rise thong which costs £22.00. This low-rise Tencel modal thong has been copyrighted as the World's Most Comfortable Thong. It followers the Hanky Panky signature design that features a flattering V-front and V-back waistband. The most expensive items in the thong section are the Printed Retro Lace thongs, each piece costing £35.00. These high-waisted thongs feature an extra-wide waistband wrapping around your midsection and a high cheek for a flattering look. 
You can also purchase Hanky Panky thong sets. A 2-Pack Eco Cotton Low Rise Thongs costs you £45, while a 3-pack Signature Lace Low Rise Thongs costs £65.00. The most expensive set includes 5 pieces of the Signature Lace Low Rise Thongs and costs £115.00. 
Hanky Panky Full Coverage Bottoms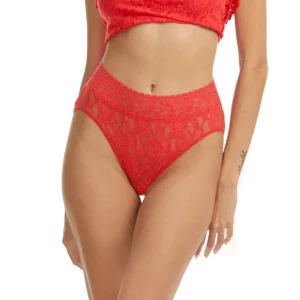 If you are not a thong fan, there are plenty of Hanky Panky lingerie to choose from. The brand offers a broad range of different styles for women who like more coverage when it comes to panties. You can choose from a large selection of colorful or more modest boyshorts, french briefs, girlkinis, tangas, and v-kinis. The Signature Lace V-kini for example gives you full coverage, yet you can enjoy the beautiful V-cut in both the front and back sections. The lace on all pieces is absolutely flattering, detailed with delicate flowers. 
If you prefer colorful and bohemian lingerie, the Printed Signature Lace Brazilian Bikini might be a piece you could enjoy a lot. This low hip, high cheek bikini features a vibrant stripe of colors, and as the name suggests, it is a true bohemian signature piece. 
Looking at the prices, the cheapest item costs £33.00, while the most expensive is £50. 
Hanky Panky Bralettes & Tops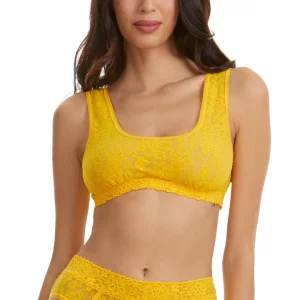 In case you want to treat yourself to a Hanky Panky bralette, you will appreciate the wide selection you can choose from. With a beautiful lace bralette, you can never go wrong, especially if it is made of comfortable, super-soft fabrics that you can wear all day without even noticing. The design of Hanky Panky bralettes is based on this idea. The company uses high-quality lace and cotton fabrics to create these delicate pieces and makes sure that the straps are adjustable to provide the best support and comfort possible. 
Price-wise, the price of bralettes ranges from £55.00 to £90.00. 
Looking at further categories, in the Bralettes & Tops section, you can shop for not only bralettes of different styles but can find classic camisoles and sleepwear, too. The Signature Lace Classic Camisole in red is a must-have piece in every woman's wardrobe. It compliments your femininity and boosts your confidence day and night. 
Hanky Panky Sleep and Lounge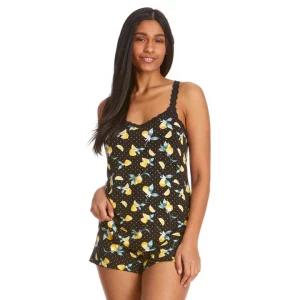 Another popular category of Hanky Panky products is sleep and loungewear. After a good day spent in comfortable and sexy lace underwear, you don't need to switch to something boring. How about a nice red lace chemise, for example? The Signature Lace Low-High Camisole is definitely a special piece that is worth investing in. You can pull it anytime and you can 100% be sure that it gives you a mesmerizing look and unforgettable entrance. The original price of this camisole is £95.00, but at the time of writing, shoppers can enjoy a 50% discount and purchase this delicate piece for only £45.00. 
If you don't want to take things this far, don't worry, there are more modest options too. The Tropical Leaf Sleep Set for example is a 2-piece set including mid-rise shorts and a sleeveless top. So is the Printed Rayon Jersey Sleep Set that you can buy for £159.00. 
Hanky Panky Daily Lace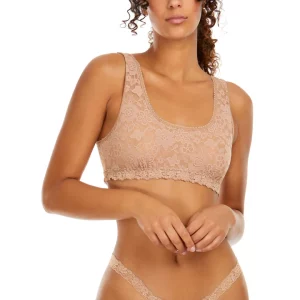 Last, but not least, let's take a look at the Hanky Panky Daily Lace collection. This collection includes comfortable, yet beautiful underwear made for daily wear that is easy to match with other pieces from the collection. You can find here everything you need to put on first thing in the morning, panties, bralettes, camis. 
You can shop for panties of all types and styles here, low-rise and high-rise thongs, boyshorts, g-strings, v-kinis, or any design you prefer. For tops, you can choose from lace-lined bralettes, padded bralettes, strappy lace camis, etc. 
The prices range from £22.00 to £80.00, with the most expensive piece being the Daily Lace Lined Scoopneck Bralette in taupe, fully lined in soft stretch tulle. 
Hanky Panky Underwear Review from Customers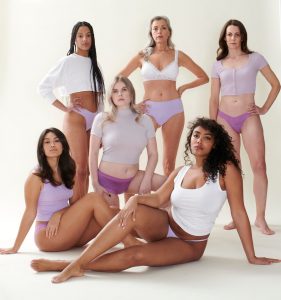 Now we are going to continue our Hanky Panky Underwear review by taking a close look at customer feedback and reviews from multiple sources. Unfortunately, on the official website, there are no product reviews, so we had to turn to retailers like Amazon and other UK companies that sell Hanky Panky lingerie. A satisfied previous shopper reviewed the Signature Low Rise thong with the following words: "These are incredible – so comfy but also attractive. Not the cheapest undies, but totally worth it". Another said that she's been wearing the same type of underwear for years. "They are really comfortable and last really well", she added. 
Tops and other items have a similar reputation as well, people seem to be happy with what they get for their money. There are almost no complaints about the quality or design, shoppers like how well-made and durable the Hanky Panky lingerie is. 
But what about the "One Size Fits Most" idea? Well, on Amazon, a customer wrote: "I know they are an OS but they are still on the bigger size. I like mine really small. They did stretch as the day went on and they rode up on me and it was kind of irritating." Taking this into consideration, we advise you to always double-check the size guide whenever you feel confused about the size you should choose. 
Surprisingly, there are not many reviews on independent websites such as Sitejabber and TrustPilot.
Sign Up for Hanky Panky
If you enjoy fast shopping and smooth checkouts, you should definitely create a permanent account on the Hanky Panky website. Also, having an account allows you to manage your Panky Points, create a wish list, and select preferences. To register, you will be asked to fill out the contact form with your first name, last name, birth date, and email address, and create a password for your account. Once you are done with these, you can choose to subscribe to the Hanky Panky newsletter, too. If you plan to place an order we advise you do this as being a subscriber will give you a 10% discount on your first order.  
Where to Buy
Hanky Panky Underwear is primarily sold online. The convenient way to purchase their lingerie is by heading to the official website. Also, if you happen to be in Greenhithe, you can visit their store location at Hanky Panky Store, Unit L112 Ground Floor, Lower Guild Hall, Bluewater Shopping Centre, Greenhithe, DA9 9SN.
Hanky Panky Shipping and Return Policy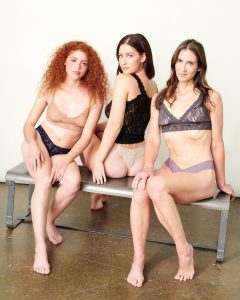 Our Hanky Panky Underwear review couldn't be complete without a close look at the shipping and return policy. When it comes to shipping fees, there are two shipping fee categories you can choose from:
For all orders over

£50, shipping is free

For orders under £50, you will be required to pay a £2.95 shipping fee. 
According to the Hanky Panky website, all orders are delivered by Royal Mail within 2-3 working days. Unfortunately, at the moment, the company ships to the UK mainland only. If you would like to place an order from the US, head to the company's other website dedicated to US and international orders.
We also looked behind the return policy, and we have to say, the company's communication regarding this matter is very straightforward and transparent. Here are the most important things to keep in mind:
The company offers a 30 days satisfaction guarantee which allows you to return the purchased items within 30 days of receiving your package.

All returned items must be unwashed, unworn, with the original tags attached.

You can return only full-priced items.

Your refund will be credited back to the card you made the purchase with.

The initial shipping fee and return fee are not refundable. 
Promotions & Discounts
If you are after a Hanky Panky sale to save some money on your order, here's what we found. When you scroll through the product categories, you will immediately notice a category named "Special Offers". This is where you will find a large selection of beautiful lingerie available for a special price. From lace thongs to bralettes, bodysuits, and jersey sleep sets, you will find everything here. At the time of writing our Hanky Panky Underwear review, you can enjoy up to 50% discounts on selected items. So the Special Offers category is definitely worth checking out. 
If you are new to the world of Hanky Panky lingerie, there is another option available to save money. All you need to do is to subscribe to the newsletter and you will receive a 10% discount. Just make sure that the total value of your first order exceeds £50. 
Contact Hanky Panky
To contact Hanky Panky Underwear, you will need to head to the company's official website and fill in the contact form. You'll have to add your name, and email address and explain the issue in a form of a message. 
You can also find the company at their UK store location under the address listed on their website: Hanky Panky Store, Unit L112 Ground Floor, Lower Guild Hall, Bluewater Shopping Centre, Greenhithe, DA9 9SN.
Hanky Panky: Editors' Verdict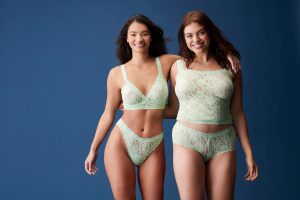 Now that we got to the end of our Hanky Panky Underwear review, it is time to give you our 100% honest and unbiased opinion about the company. Based on all the information we gathered today, from our research regarding the history and the values of the brand through the quality of the items they say and the customer reviews, we can confidently say that Hanky Panky is a legit company that is worth your trust and money. 
If you are looking for some beautiful lace-lined lingerie that will help you embrace your feminine energy and boost your confidence day and night, Hanky Panky is for you. And the best part is that these pieces are not only flattering on the body, but they are soft at the touch and provide unquestionable comfort. However, the price point is undeniably high, thanks to their durability and quality, these pieces are worth investing in. 
Are you looking for more lingerie brands? Check out our reviews of 15 Best Bra Brands or MeUndies, Chantelle,  and Cuup.
Hanky Panky FAQ
What is a ''rolled thong''?
The rolled thong is the same as one of their best seller pieces, the Signature Lace thong. The difference between the two is that the rolled thong (as the name suggests) is rolled up in a special way which makes it a cute gift idea. Also, rolled thongs cannot be returned for hygienic reasons. Once you unpack them, the hang tags which are meant to safeguard against wear will be removed. This makes it impossible for the company to judge whether or not the thongs have been worn before being returned.
Are the thongs really one size fits all?
According to the Hanky Panky website, their thongs are "One Size Fits Most". This means that their Original Rise thong fits the best sizes between 4 and 14, while their Low Rise thongs are perfect for sizes between 2 and 12. However, for most items, petite and plus-size options are available.
How do I care for my Hanky Panky treasures?
We also looked at the care instructions. To extend the life of your Hanky Panky lingerie, hand washing in cool water is recommended. The company advises you against machine drying, instead, you should dry flat or hang to dry your delicate lingerie.
Does Hanky Panky have seasonal sales?
Absolutely! Hanky Panky does offer seasonal sales. To make sure you will get notified, the company advises you to subscribe to their email newsletter.