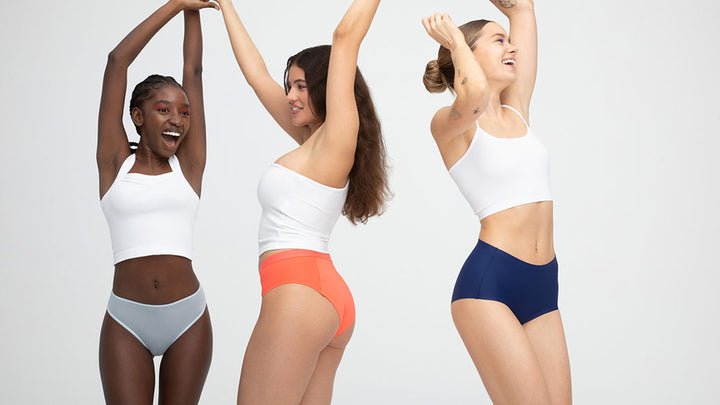 The Parade is part of a new generation of businesses that promote diversity and affordability, like Thirdlove and True&Co. The startup produces stylish and comfortable women's underwear while promoting inclusivity and sustainability. The underwear brand also supports women's sexual organizations. For instance, 1% of its profits goes to Planned Parenthood to support sexual education. If you're social media savvy, then you've probably seen multiple Parade ads over Instagram featuring bright colors and cute underwear designs. Our Parade Underwear review features some of its bestseller products alongside their services and customer experience. You will also see our review of their prices and whether or not the brand is worth your money.
About Parade Underwear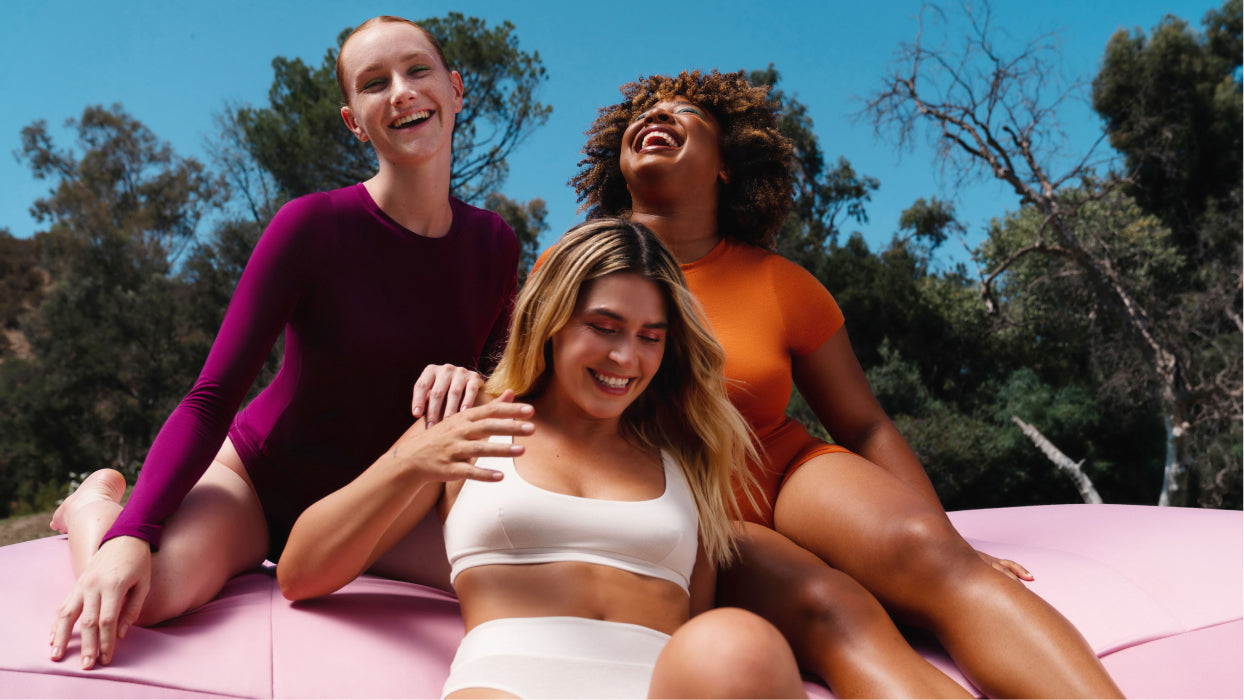 Cami, the 22-year-old CEO of Parade, is a powerhouse who envisioned a brand that supplies soft, breathable, eco-friendly underwear. Instead, she created Parade out of the idea that "Sexiness isn't one-dimensional – it's a voice, it's a feeling, it's a technicolor mirror that reflects whoever is holding it." As a result, the company creates pieces that challenge societal beauty norms.
Parade's underwear is created in styles that redefine what it means to be a sexy woman. They promote size-inclusive underwear in crazy colors and designs to represent all bodies equally. In addition, the brand's products go through rigorous testing on various bodies to ensure that they assist the wearer to feel confident and at ease in their underwear.
Parade headquarters is based in New York. They ensure that their production processes involve sustainable practices with minor environmental impacts. The brand is also committed to supporting women's sexual and they send 1% of their proceeds to Planned Parenthood. In addition, the brand started a recent partnership with Juicy Couture to design underwear.
In addition, Parade underwear has been featured in multiple prominent publications such as Teen Vogue, Pop Sugar, Business Insider, The Cut and CNN. On Instagram, the Parade underwear page has a whopping 134k followers with thousands of positive comments from users. Some customers say it is their favorite underwear. The brand is also very popular on Facebook and TikTok. Overall, Parade prides itself in being a size-inclusive, sustainable and ethical underwear brand.
Pros
Promotes body positivity with size-inclusive underwear
Products are tested on genuine bodies to ensure a perfect fitting
Underwear packs come at discount prices
Offers multiple selections of underwear, bodysuits and jogger sets
Eco-friendly and sustainable designs made with recycled materials and fabrics
Free shipping for orders above $50
Full refunds or exchanges within 30 days of delivery.
Cons
No international shipping
Products are more expensive than other brands
Tiktok.
Parade Underwear Products
The Parade is a startup that offers underwear that promotes body positivity, inclusivity, and affordability. The brand has created a whole collection of lingerie in cheeky, thong, high-waist, brief, boyshorts, and other designs that may be worn by women and men of all shapes and sizes. They also offer discounts so you can buy multiple sets at once.
The sizing on Parade runs from XS to 3XL, so you won't have to force yourself into the wrong size just to follow a trend, which many people do. In addition, their core fabric consists of 85% recycled polyamide. As a result, their products are free from harmful chemicals that affect humans and the environment. The company also uses biodegradable packaging that is composed entirely of cornstarch.
Parade underwear comes in five different styles in a wide range of colors to provide customizable options to diverse wearers. This section of our Parade underwear review will examine some of their products to give you an idea of what they have to offer. Then, continue reading to learn about some of Parade's bestsellers.
Triangle Parade Bralette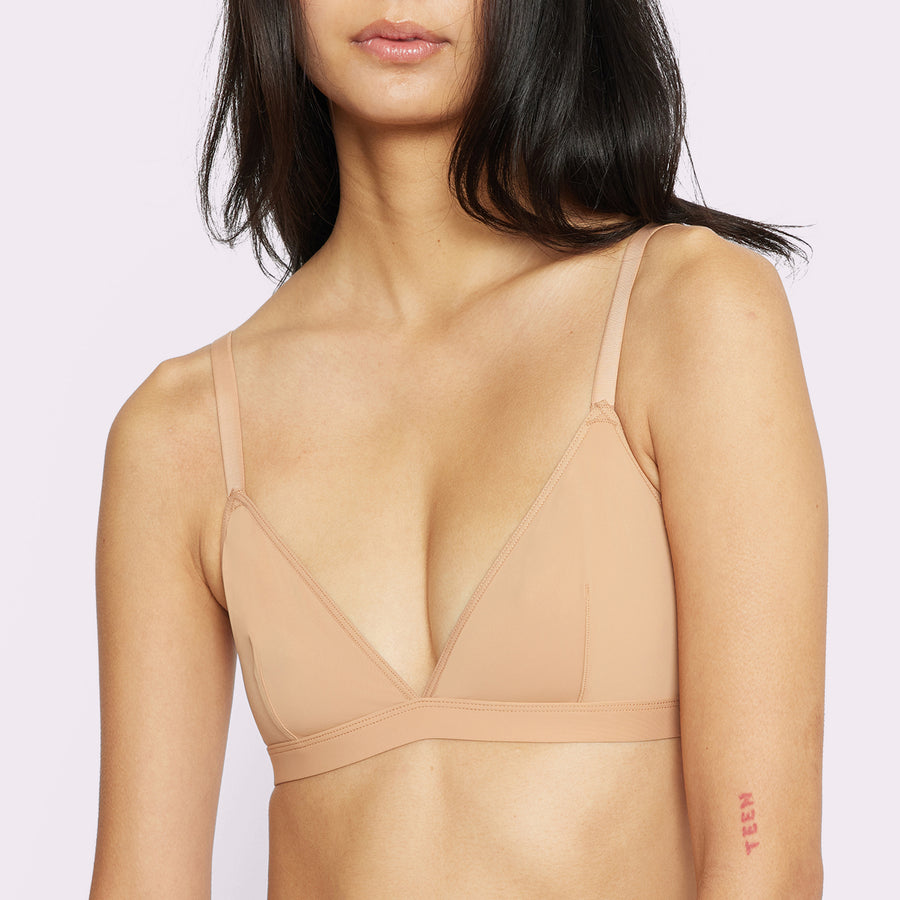 The Parade is well known for its comfortable underwear in beautiful designs. Still, they recently released their first-ever bralette collection. The Triangle Parade bralette is well-loved by many users because of its relaxed style and design. This parade bralette does not consist of padding, but it still has a supportive and firm hold, unlike other brands.
The Triangle Bralette is made with adjustable or transformable straps without any extra weight that digs into your skin. The bralette is produced with Parade's signature Airband design to provide a secure under boob feeling. The signature butterfly soft fabric is also developed from breathable, recycled yarns, and it stretches to 2x its size.
You can also choose from 10 signature color options, including Lavender sky, Peach Frappe, Pine, Red velvet, etc. It also comes in different size-inclusive options from XS to 3XL sizes. The parade triangle bralette also comes at a fair price of $28.
Parade Underwear High Rise Brief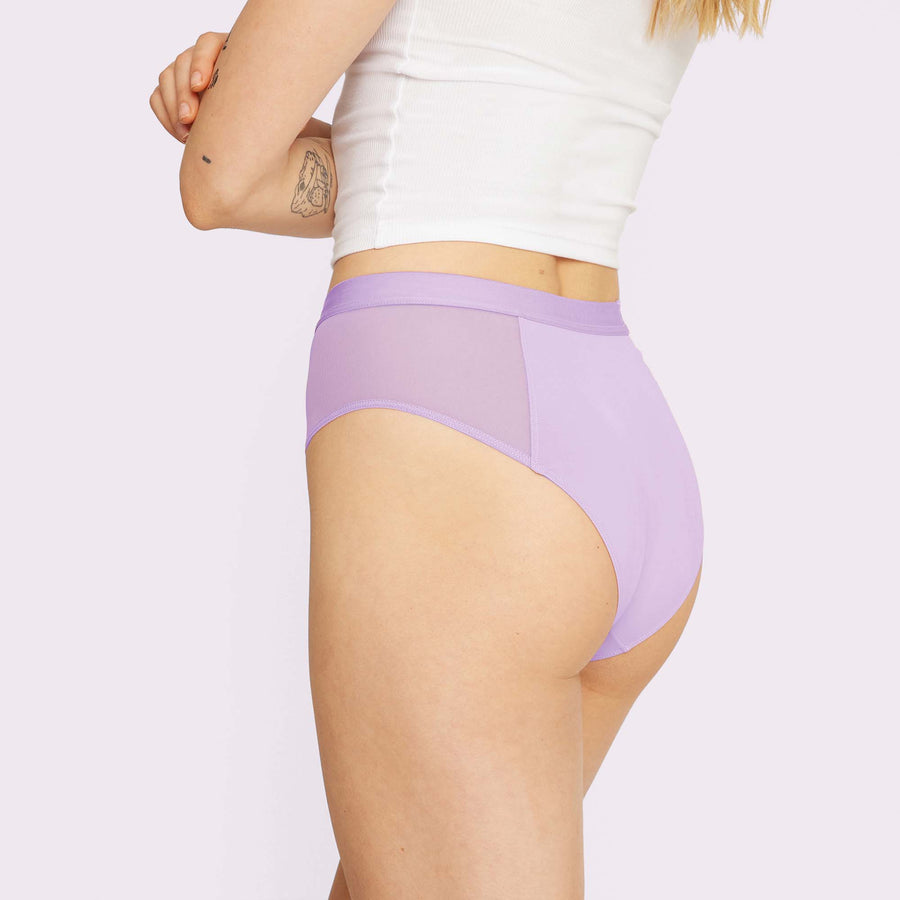 If you are dressing to go out in high-rise jeans, then a pair of high-rise briefs will be a perfect and comfortable option. The high-rise briefs are a bestseller in the parade's underwear collection, and they cost a small price of $10. In addition, the high-rise briefs are available in multiple sizes to ensure that you get a perfect fit. This is a true hip hugger!
The fabric offers a soft buttery feel that provides premium comfort, so you can wear the underwear all day long without feeling any discomfort. Parade Underwear is largely composed of microfiber and features mesh inserts that match the rest of the collection. The gusset lining is plain cotton, 85% recycled nylon, and 15% elastane.
The Jogger Set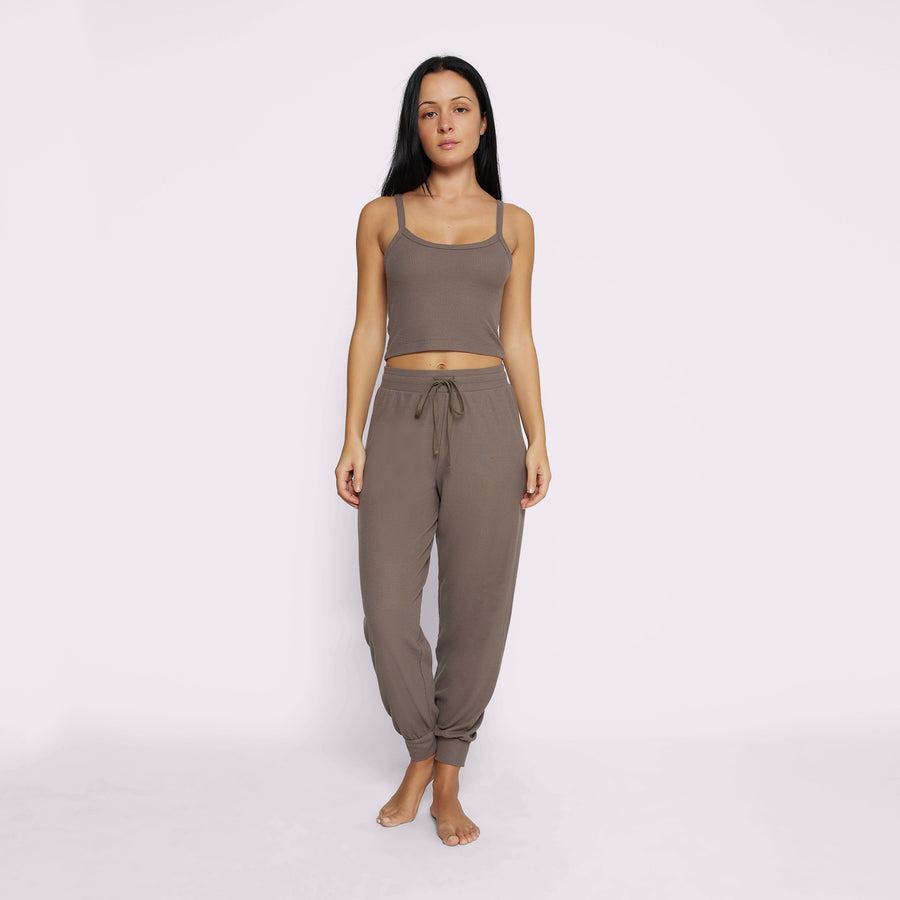 Parade offers the jogger set to meet your loungewear needs as far as comfortable underwear styles. It is ideal for lounging at home, doing errands, or dressing up for brunch dates. You'd be shocked that you can completely change the appearance and feel of the ensemble by switching from shoes to heels.
The parade jogger set is made with the brand's limited edition cozy waffle fabric to offer all-around warmth and comfort. The collection consists of a tank top and joggers in multiple color options like Crocodile, Espresso, etc. The jogger set is a perfect idea for a gift set at $79, and it comes in the signature Parade Cozy waffle set packaging.
Sleeveless Bodysuit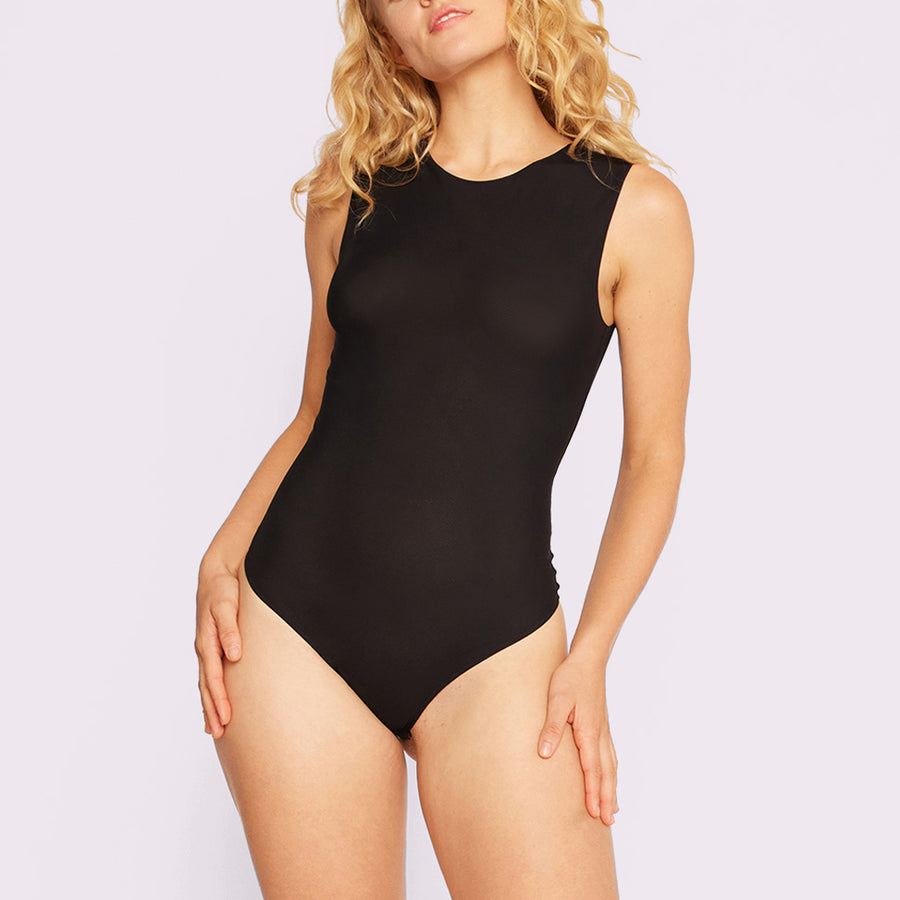 Parade clothing also includes the sleeveless bodysuit, a silky mesh design with five different color shades. The style features a crewneck tailoring with a double-layered luxe mesh that hugs your body tightly. In addition, the lingerie incorporates FreeStretchTM elastic for complete comfort and shine trimmings to give a luxurious look and feel.
Parade offers the bodysuit in all-inclusive sizes from XS to 3XL. You can also take the sizing quiz test to confirm your true size. The bodysuit can be worn on jeans, trousers and heels to give a casual fashionable look. It can also be worn under your clothing like underwear, and it costs only $38.
Best-Sellers Bundle
If you're not sure what products to get, Parade offers the bundle set, including their bestseller underwear. The bundle consists of Re:Play Brief in Eightball, Silky Mesh High Rise Cheeky in Blackberry and a Re:Play High Rise Brief in Caramel. The bestsellers bundle is only available in limited quantities, with all-inclusive sizes from XS to 3XL.
You can gift a loved one the set if you know they'd appreciate a selection of comfortable and stylish underwear. The bundle set is also a favorite purchase for many users. It offers a different underwear style for another day. If you want to get this product, it costs $35, but it currently goes for a discounted price at $31.
Parade Underwear Sizing Review
Parade claims to be different from the average run-of-the-mill underwear company. They are committed to inclusivity by rejecting the seductive ideals promoted by the media and other corporations in favor of something more genuine. The brand also has a mission to support environmental protection and sex education.
With our Parade underwear sizing review, you'll see if the brand really does offer options for everyone. You will find parade underwear in a wide range of sizes from as small as XS up to 3XL.
Parade underwear fits true to size, and the fabric does not scrape into your skin. The FreeStretch waistband is designed with sport-inspired performance stretch to comfortably suit people with bigger body sizes. However, there's room for improvement in the high-waisted design that doesn't go so high up for many curvy bodies.
However, the fabric is super comfortable, and it does not cause any visible panty lines, which can be annoying. The brief waistline also tends to roll up, but the fabric doesn't dig into your skin, so it still offers comfort. Overall, parade underwear offers grade A sizing and wearing this underwear will feel as if you're not wearing anything at all.
Parade Underwear Reviews From Customers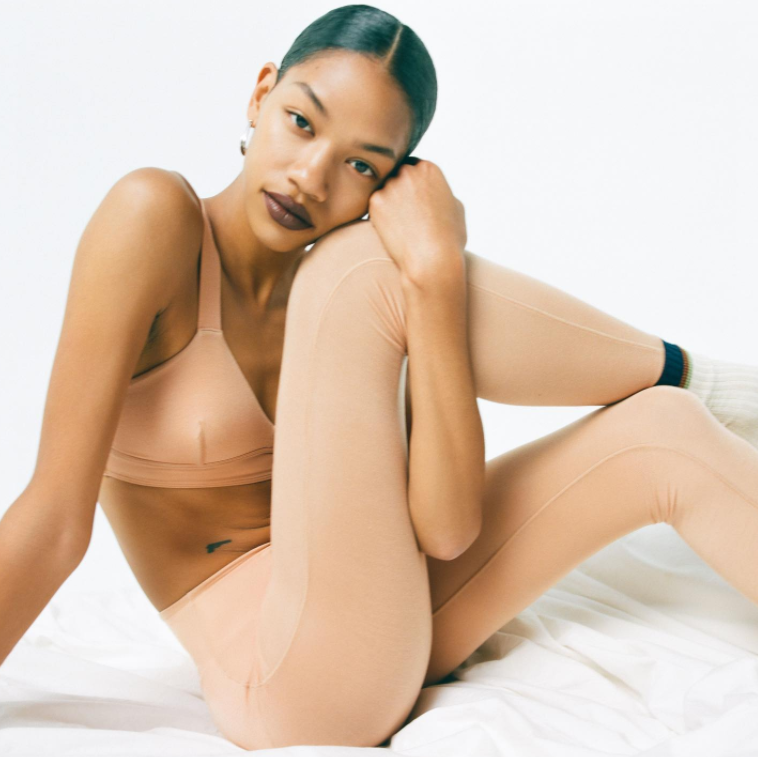 Parade underwear has been mentioned in multiple publications such as Harpersbazaar, Glamour, Insider etc. It also has many positive reviews and recommendations from customer rating sites from real users who have tried this product. We shall look at some  reviews to give you a taste of the customer experience with this brand.
On iReviews, Parade underwear scores a whopping 98% from all the customer ratings. The brand has a grade A average for its comfort, durability, size range and customer service. In addition, many customers appreciate the support and coverage that parade underwear offers and the multiple color options. They also give the brand a high rating for their pricing and shipping process.
Popular Alternatives to Parade Underwear
In addition, several Reddit threads consist of mainly positive reviews from customers who enjoyed their parade underwear. A study on the Re:Play Brief stated the following; "They fit like a bikini [the] fabric is super soft and nice… not too cheeky" The same review also noted that the only con was the delayed shipping.
Another review on the Re: Play Thong stated, "Pros of this cut: These are flattering on me. Fabric is very soft, comfy, and somewhat stretchy… I feel like the butt part does stay where you put it. Honestly, these probably are the comfiest thongs I've ever tried… Cons of this cut: It runs slightly larger than I expected. It cuts into my gut, but nowhere else."
Furthermore, on the Parade website, we found thousands of positive reviews from customers on different products. There were also some complaints on TrustPilot where customers stated they didn't get their extra size, and the high-rise briefs didn't go up enough. However, the positive comments outweigh the negative ones by a long-range.
Sign Up for Parade Underwear
You can create an account to track your orders and manage your shopping cart. You can also sign up to get newsletters and updates on offers and product releases.
Where to Buy Parade Underwear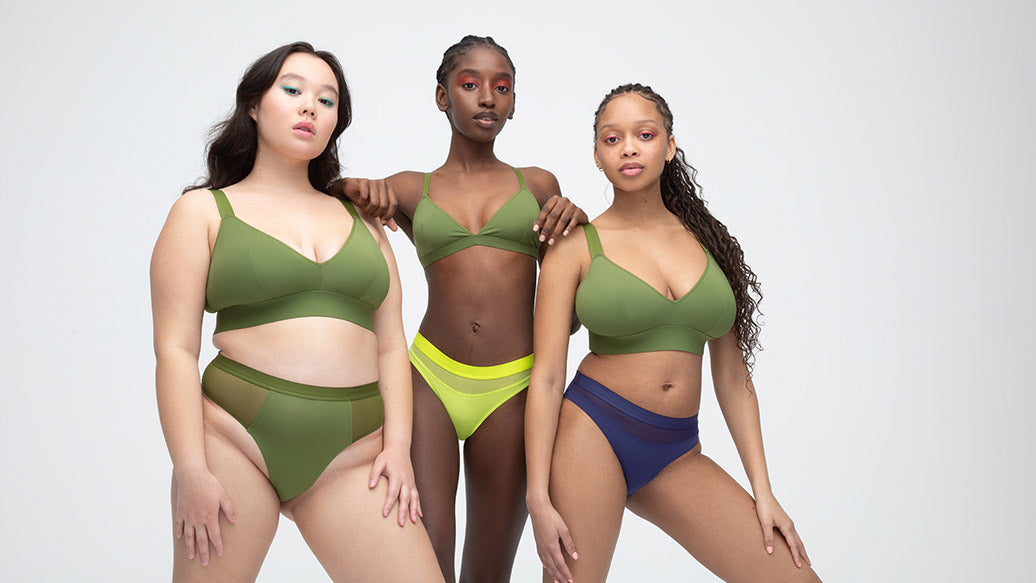 Parade underwear is exclusively sold on the brand's website on Yourparade.com.
Parade Underwear Shipping and Return Policy
Currently, Parade only offers to ship to our locations. However, they claim to provide international options to Canada, the UK and other areas. Parade underwear shipping is processed within 2 to 3 business days after placing your order. Delivery may also span from 7 to 10 business days after they ship.
The company does not offer expedited shipping, so you will have to be patient for your delivery to arrive within the estimated period. However, immediately your order is shipped, you will receive a shipping confirmation email that includes a tracking number which you can use to follow your order. Standard shipping costs $9, and shipping is free for orders over $50.
The parade underwear return policy provides that you can file for a return within 30 days of receiving the package if you're not satisfied with your purchase. In addition, they offer free returns if you use the happy returns option. However, if you send back your package through mail, the shipping costs will be deducted from your refund or exchange amount.
Parade Underwear Promotions and Discounts
Parade offers seasonal promotions and discounts on its website to encourage more customers to wear its products. They currently provide a sales deal where you can save up to 20% by building your underwear set pack. You can also subscribe to their newsletter to receive the parade underwear discount code.
Parade also offers a 15% student discount for young customers with student beans. You need to use the student discount code at the checkout page to unlock the bonus. But, you must first open and verify your student status with Student Beans.
Contact Parade Underwear
For extra information and inquiries, you can contact Parade customer representatives through email at [email protected]. You can also learn more about Parade underwear careers on YourParade.com.
Is Parade Underwear Worth It: Editor's Verdict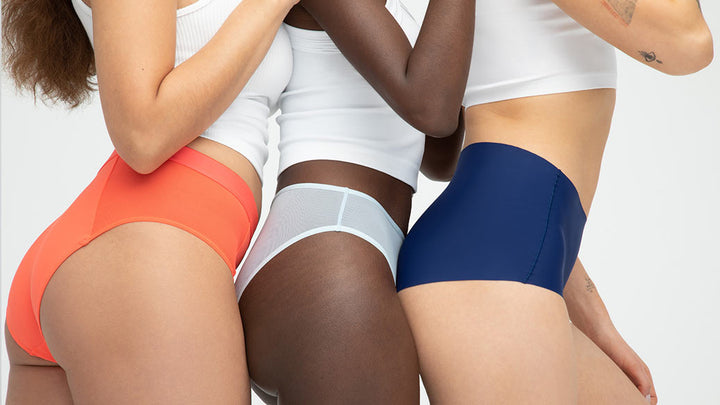 From our extensive parade underwear review and customer ratings, we score the brand an overall of 4.5/5 stars. The brand offers items that make you happy and comfortable in your own body while adding joy to your day. Parade underwear prices are slightly higher than other brands. Still, the purchase is worth it since they offer quality with size-inclusive options.
Another excellent feature of the company is that 85% of the fabric used in their Re:Play collection is made with recycled yarn. They also use 100% compostable and biodegradable packaging. The Parade is fully committed to sustainable and eco-friendly products and supporting women's sexual organizations.
In general, many customers are satisfied with their services and sales approach. The brand also offers free shipping and returns for some select products. However, the major downside is that they do not offer international or expedited shipping. So if you're also in the US, you will have to be patient for your order to arrive.
Still on the hunt for comfy and stylish underwear? Consider reading these reviews of Pepper Bra, Thirdlove Bra, SAXX, and Tommy John.
Parade Underwear FAQ
How to wash Parade Underwear?
You may be wondering how to wash parade underwear since it has a soft buttery feel with a delicate fabric. We recommend that you handwash the clothing with cold water instead of using a washer.
If you must use a washer, use a gentle spin or a laundry bag to protect your underwear from getting caught with other fabric. Also, use the air-dry instead of a dryer to keep your lingerie safe.
What is Parade Underwear made of?
Parade Underwear consists of comfortable, luxe recycled fabrics, including the Re:Play, Silky Mesh and Universal materials. The Re:Play fabric consists of 85% recycled nylon and 15% Spandex.
At the same time, the Silky mesh is lightweight and has ultra-fine fibers, including 95% recycled nylon and 5% elastane. And the Universal fabric is made with 80% recycled nylon and 20% elastane composition.
Is Parade Underwear true to size?
Parade underwear standard sizing includes hip measurements for each corresponding underwear size to help you figure out which size to order. As a result, parade underwear fits true to size for many customers.
In addition, their products come with an elastic band to ensure a comfortable fit. However, the Silky mesh varieties tend to run small as they are less flexible than other fabric types.
How is Parade Sustainable?
The Parade is largely committed to reducing its carbon footprints by encouraging eco-friendly practices in its production. The products are made with recycled materials, including reclaimed nylon scraps.
The Universal collection is also the first carbon-neutral underwear, and all Parade products are OEKO-TEX certified. They also use biodegradable and recyclable mailers or packaging.
How are Parade's bralettes inclusive?
The company's approach is to promote size-inclusive bralettes that usually come in limited options, with the standard sizes for their underwear bottom. They developed the bra-specific pattern maker and fitting for each size to ensure a perfect fit.
Apart from their regular sizes, they launched bralettes with extra dimensions for people with wider chests.