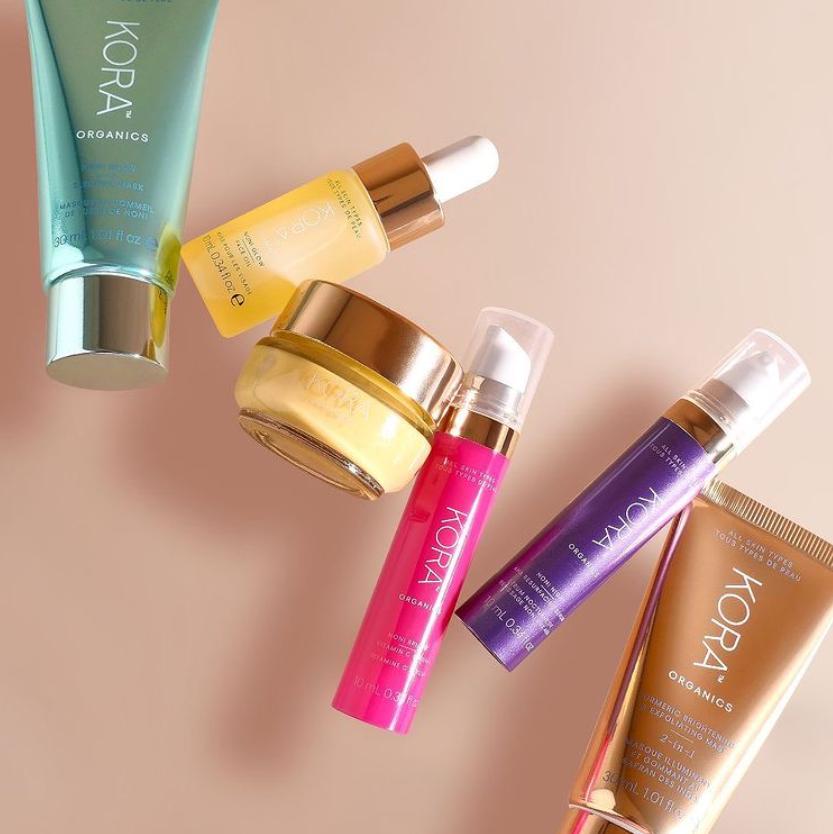 Each year brands are coming out with more and more products, promising to change your skincare routine for the better. How many skincare brands have actually lived up to their promise? KORA Organics is on a mission to help you with your skincare and 'be the healthiest version of yourself inside and out'. In this article, we want to help you decide whether KORA is the right skincare brand for you. We analyzed whether they are truly organic, the ingredients used, mentioned some of their best-selling products, and now we are ready to give you our unbiased opinion in this KORA Organics review.
This natural luxury skincare brand has a wide variety of products, including face and body care. KORA Organics swears by healthy-looking skin and they have created creams, oils, and serums to help you achieve that fresh and glowy skin from inside out.
About KORA Organics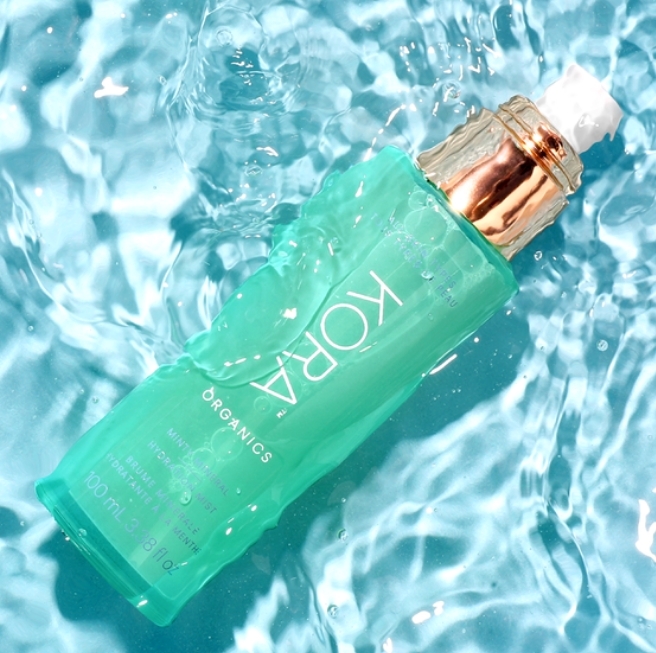 KORA Organics is a luxury skincare brand created by Miranda Kerr in 2009. Miranda created this brand as she saw a gap in the beauty industry for organic products. Her passion for skincare goes beyond beauty from the outside. She wanted to make sure that anyone who uses KORA will achieve healthy skin not just on the outside, but also from within.
Why is KORA Organics so special then? Well, each and every product will only get its rightful place on a shelf after it has been certified by experts. These are COSMOS/Ecocert standards and besides their formulas, the packaging also goes through strict verifications before hitting the market. KORA Organics seems to be very transparent, promising that you know exactly what you put on your skin, removing any other chemical ingredients usually found in other skincare brands' products. Let's help you decide if this brand is worth spending your money on.
Pros
COSMOS/Ecocert certified products
Vegan and cruelty-free
Global shipping and also stocked across 30 countries/regions
Available at Sephora and Douglas
No GMO's, no artificial colors, no artificial fragrance
Get discounts by joining Kora Rewards
Cons
More expensive than other organic brands
Due to the active ingredients, some people might experience a reaction
Products can have a smaller amount, yet at a higher price
Is KORA Organics really organic?
After researching their website, KORA Organics only uses certified organic ingredients which are approved by COSMOS/Ecocert standards. The reason why they work so well on scars and rashes or any other skincare problems is due to the active ingredients and essential oils used in their formula.
Besides their certified formulas, KORA Organics is also Climate Neutral Certified. What does this mean? Well, Climate Neutral is a non-profit organization, they work on offsetting carbon footprint. KORA decided to work with them at the beginning of 2021 in order to help with climate change and help the environment by planting trees, finding new sources of energy, and much more.
The formulas also contain antioxidants which are extracted from organically grown fruits and vegetables. They are free of pesticides and toxic heavy metal cadmium. Miranda wanted to bring these products to life and ensure that our skin receives the best ingredients to look fresh and youthful and to heal any skin imperfections. Let's have a look at these active ingredients and the role they play in formulas.
Ingredients
Noni: one of the best anti-inflammatory ingredients, Noni is rich in antioxidants, vitamins & minerals. It helps with rejuvenating and nourishing the skin. This is the base for many of the KORA products.
Red Ginseng: proven to increase skin hydration, red ginseng is also full of vitamins and minerals. When used in skincare products, it reduces fine lines and wrinkles and has an antioxidative effect.
Rose Quartz: another active ingredient known to minimize fine lines, redness, and wrinkles. Rose quartz has been used for centuries for its healing powers.
Kakadu Plum: filled with Vitamin C, Kakadu plum is another antioxidant that protects the skin and promotes collagen. Can help with fine lines and brighten dark spots.
Kangaroo Paw Flower: an ingredient with essential fatty acids, the Kangaroo paw flower is known to nourish the skin and seal in moisture.
Cloudberry: a powerful ingredient with Vitamin C and also E, cloudberry can prevent aging, hydrate the skin, brighten and energize dull complexions.
KORA Organics Product Review
KORA Organics products also called the Mind, Body, Skin products were created with a one formula fits all ideology. In other words, every skin type is welcome to use KORA Organics. But why do they work on all skin types? We have taken a closer look at these products, the active ingredients, and the story behind each of them, helping you to decide whether it is worth the investment.
Noni Glow Face Oil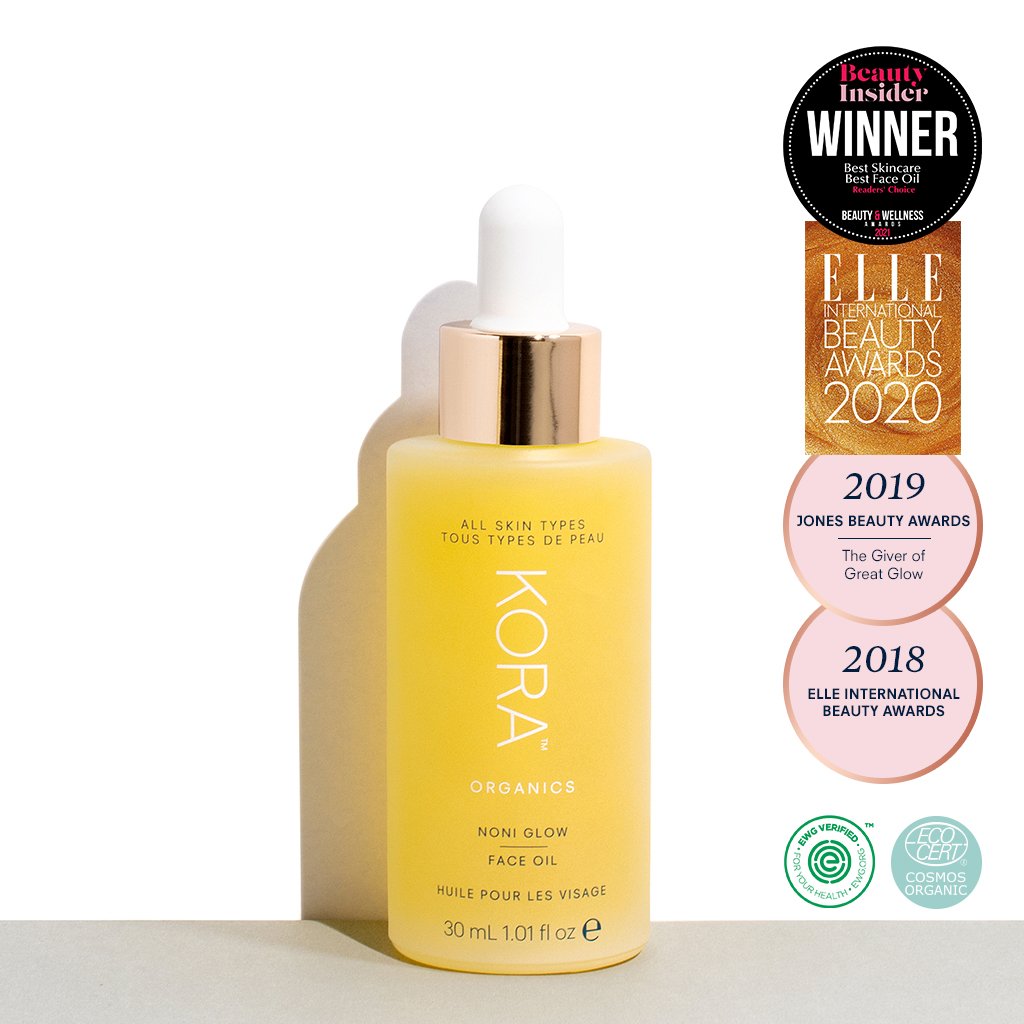 One of their bestselling products, the Noni Glow Face Oil was created to brighten, nourish and smooth your skin. The active ingredients are Noni Fruit Extract, Rosehip Oil, Pomegranate Oil, and Sea Buckthorn Oil. The formula won the Beauty Insider Singapore Awards 2021, Elle International Beauty Awards 2020, and a few more in the previous years.
Women are praising this product, many have seen results after just 1 week of using the oil. Some of them saw significant changes in their skin texture and even noticed how their imperfections cleared out after using it for 4 weeks. Women of all ages can use the Noni glow face oil.
Noni Glow Body Oil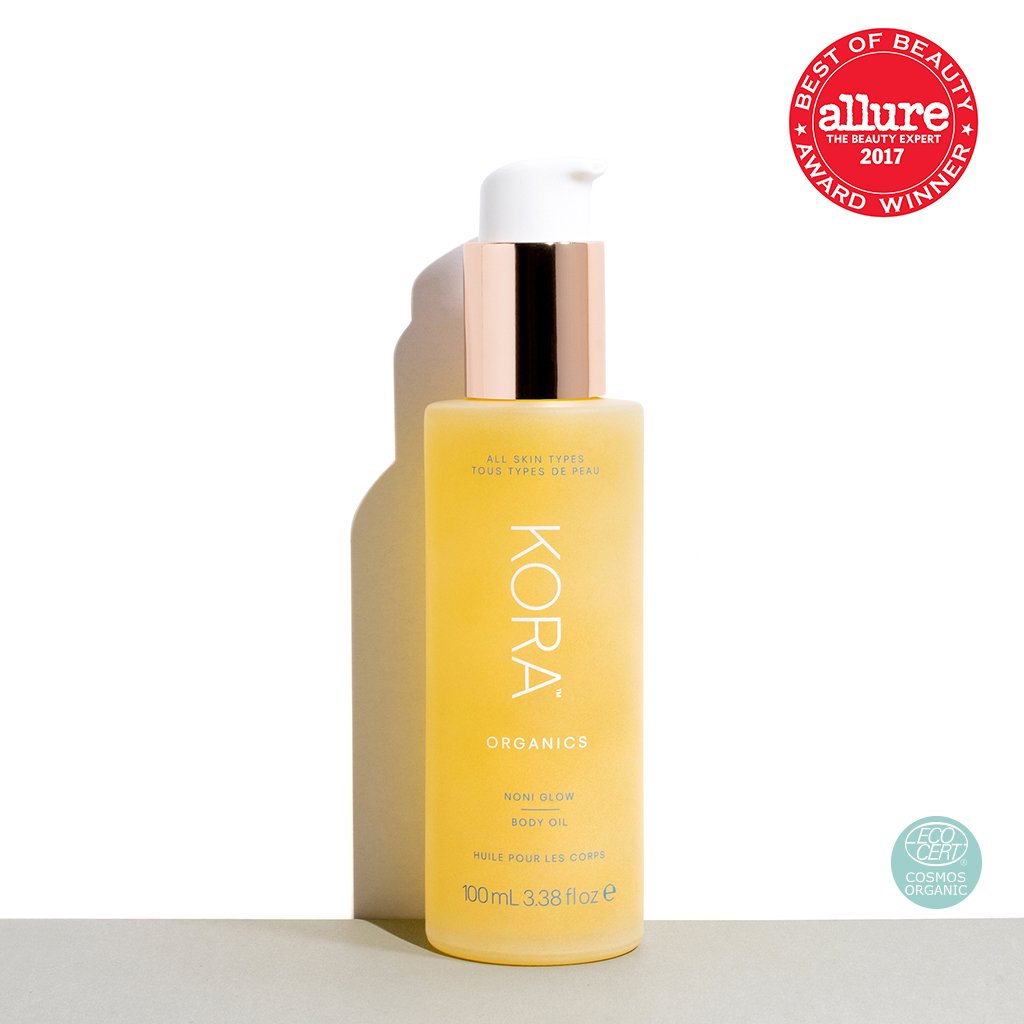 The Noni Glow Body Oil is yet another award-winning and best-selling product. The active ingredients are made up of organic Noni Extract, Rosehip, and Sunflower Seed Oils. The Noni Glow Body Oil promises you glowing and radiant skin, just as the name states.
The oil can be used all over the body as it comes in 100 ml packaging. They only recommend using a few drops and best to use after a shower or bath when the pores are still open, allowing the formula to really sink in. The body oil does not promise to fix any skincare issues you might have on your body, it is simply just to help with hydration and glow.
Noni Radiant Eye Oil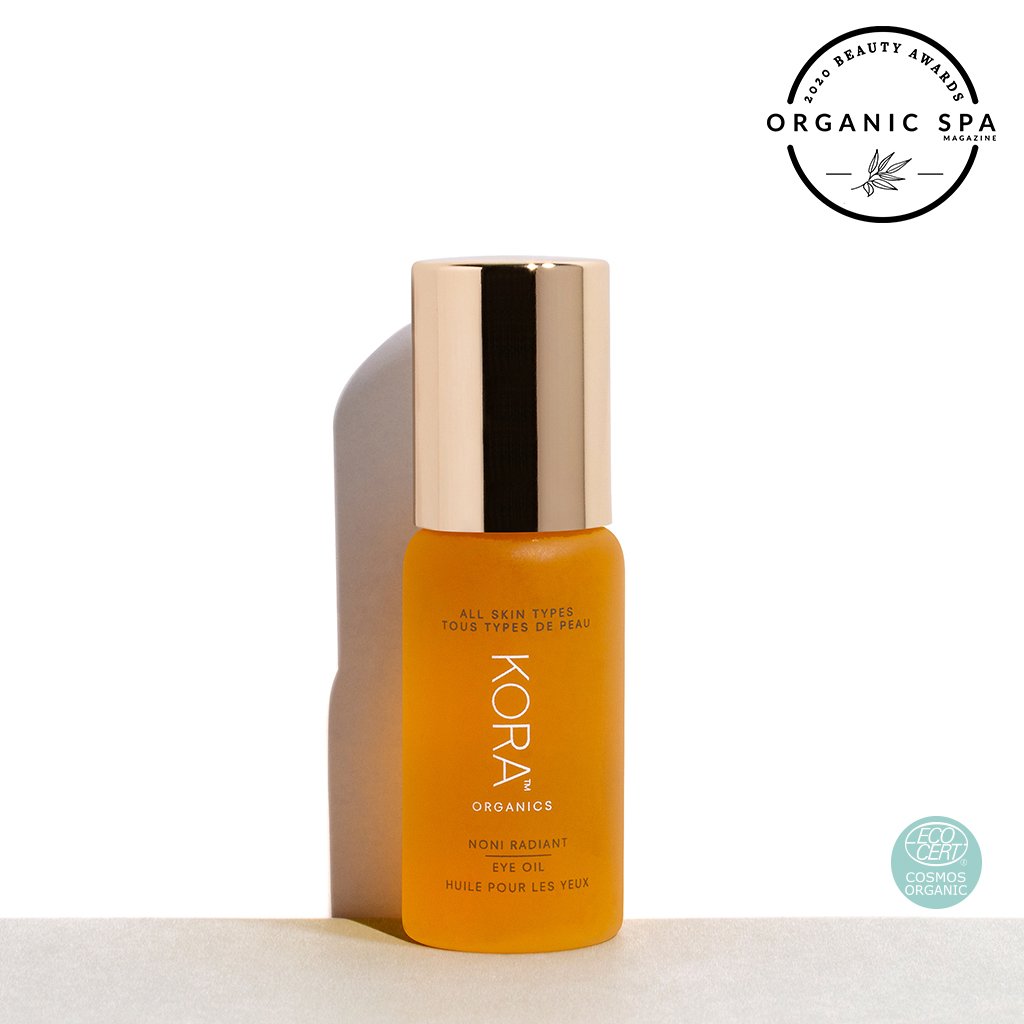 The next in their Noni skin range is the Noni Radiant Eye Oil. This claims to be a treatment for your under eyes, created to smooth and brighten the area. Yet again, the main ingredient is Noni, along with Tomato Fruit and Marine Bamboo extracts, but also a combination of Kahai and Coffee Oils.
Women really love this product, especially over the age of 35 as it helped them smooth out the fine lines and give a more rested look. The Eye oil also helps you achieve a softened undereye. Although the packaging is quite small, only 10 ml and the price is much higher, you only have to use a small amount and blend it in with your fingertips.
KORA Organics cream cleanser review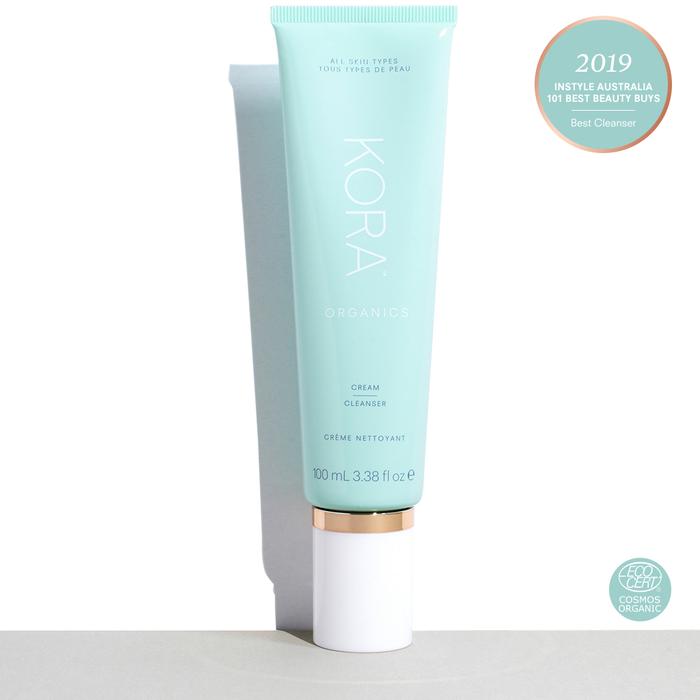 KORA Organics also has a cleanser to prep your skin before applying any creams or oils. The cream cleanser will cleanse your skin without drying it out as many other products do. The main ingredients include Aloe Vera, Avocado, Macadamia, and Rosehip Oils.
It is also said to remove heavy makeup after a long day and once you rinse it with water, your skin is soft and smooth. The cream cleanser comes in a simple packaging of 100 ml and if it is like the other products, you only need a small amount to cleanse your face with it. Are there other more affordable products on the market that do the same? Most certainly, however, if you want to pamper yourself, this cleanser helps you do just that.
Turmeric Brightening & Exfoliating Mask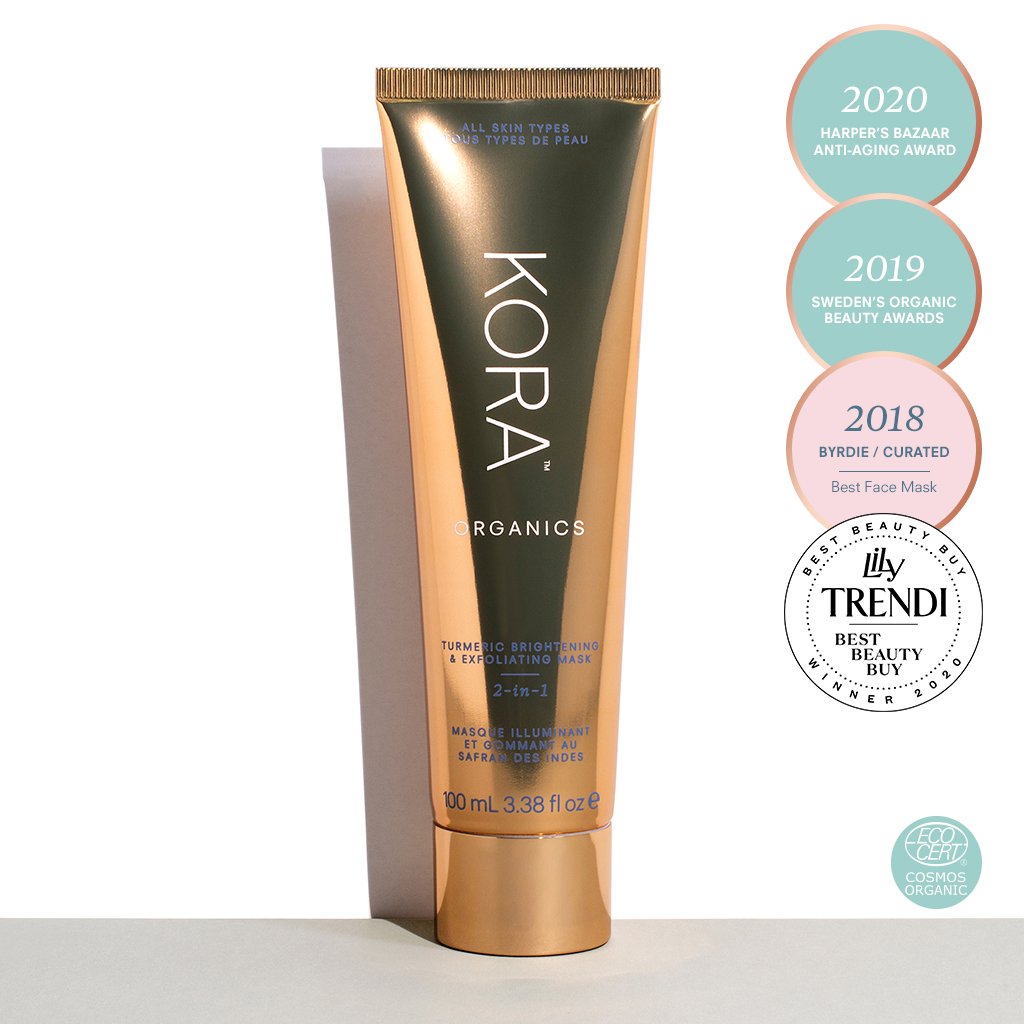 We love a good exfoliating mask, especially if it also claims to brighten your skin. Turmeric Brightening & Exfoliating mask as designed to clean deep pores and leave your skin silky smooth after each use. The ingredients list include Tumeric, ASpen Bark, Mineral Powder, and Rosehip Seed.
The mask will help reduce skin texturing and give you an overall glow. Thanks to the Rosehip Seed the small seeds will detoxify the skin without being too harsh on it. As for the Tumeric, this will help with brightening and an overall calmness of the skin. On the website, they recommend using this as a 2 in 1 scrub and mask and following up with the Glow Face Oil for healthy-looking skin. The price point? Definitely on the higher end, but based on the reviews, women seem to love the product.
KORA Organics self-tanner reviews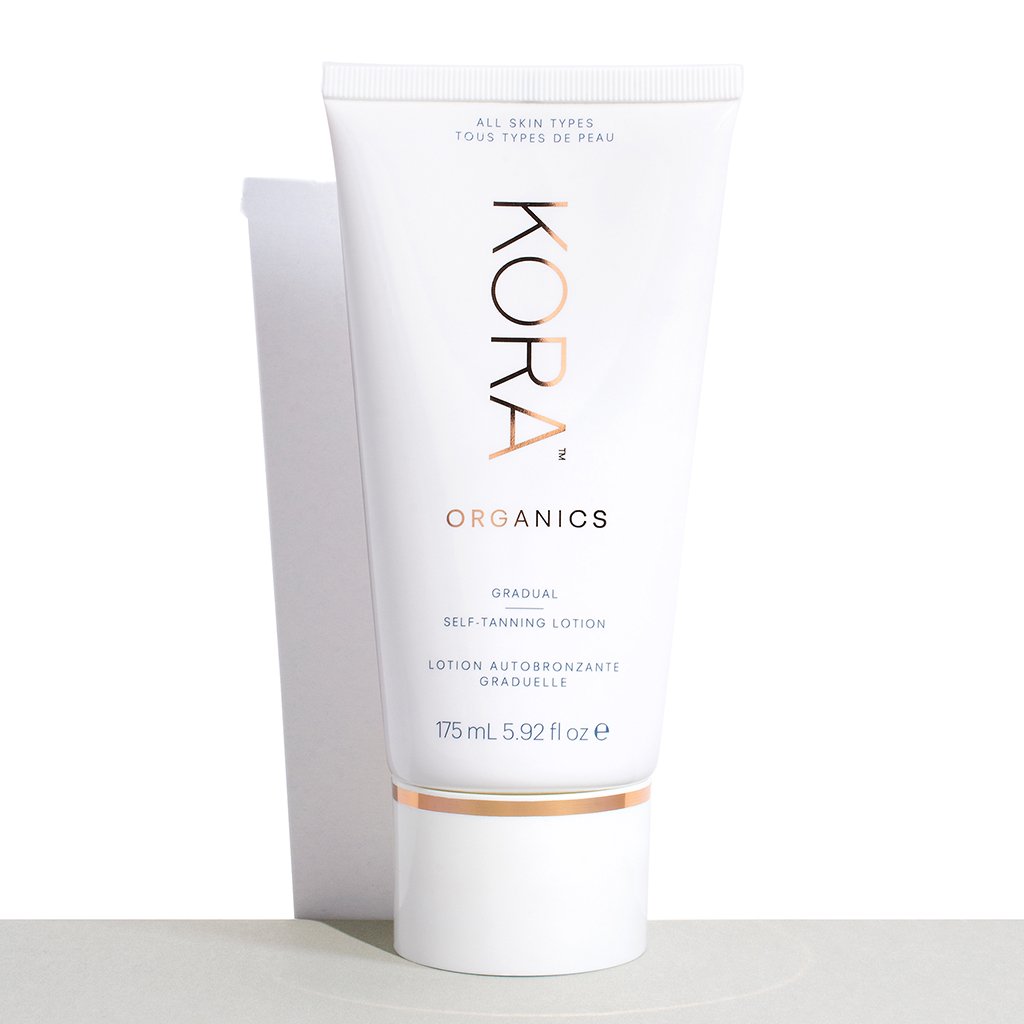 The brand seems to have thought about everything for the body. KORA came out with a gradual self-tanning lotion, the KORA Organics self-tanner. So why is this ultra pricy self-tanner more special than the more affordable ones? First of all, just like with every product KORA has, the tanner is organic. The Noni Extract is present in the formula, along with the Rosehip and Sea Buckthorn Oils.
Self-tanners usually don't have a nice scent, however, this one is scented with Lavender essential oils. Once again claimed to be suitable for all skin tones, it is quick-drying and also non-sticky. This is more of a natural tanner offering a healthy glow and you can use it all year round. In order to use this self-tanner, they recommend exfoliating your body first, which brings us to the next product.
Body Exfoliator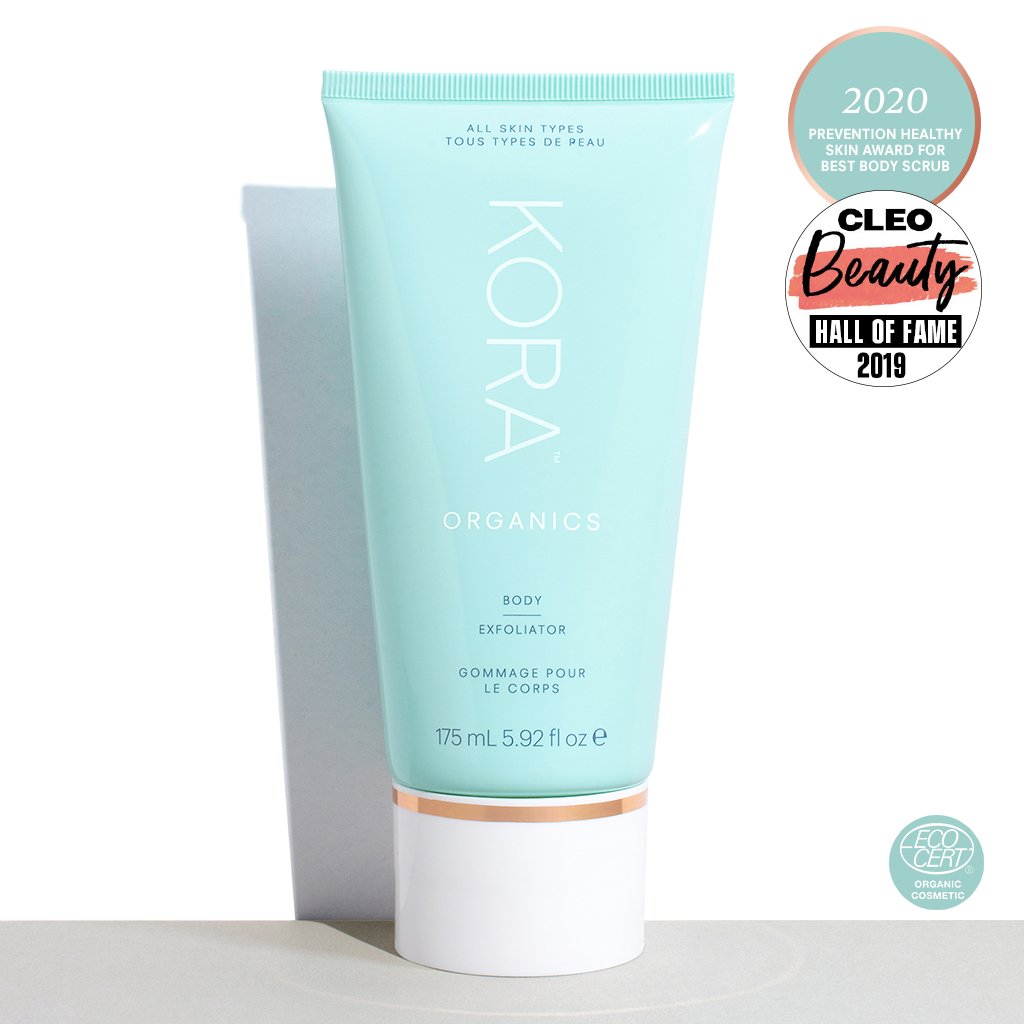 KORA has really thought about everything. Next to the exfoliating mask for the skin, here we have the Body Exfoliator. The main ingredients are Bamboo Stem Extract and Diatomaceous Earth which will help remove dead skin and deep cleanses our body. Another ingredient present in the formula is Aloe Vera for soothing and Lemongrass to make you feel like you are in a spa.
Is this product special and worth spending your money on? In comparison to other KORA products, the size is significantly larger, but the price still remains high considering this is just a body exfoliator. The price is only justified due to the ingredients list. To get the most out of this product, they would probably recommend using the body oil to compliment the exfoliator. We will let you decide whether this is really worth the purchase or not.
KORA Organics Review by Customers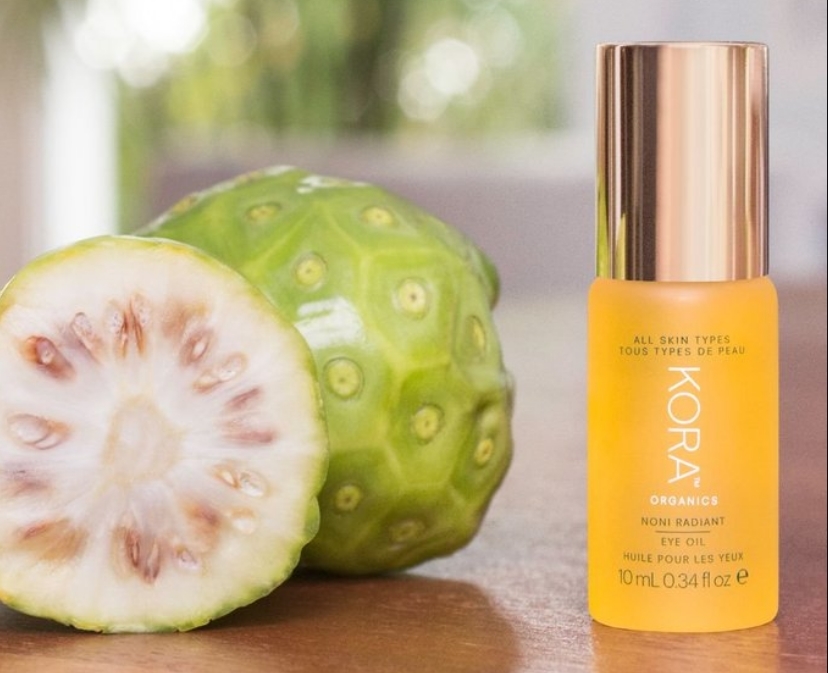 So far we have read many good things about KORA Organics. Let's see what customers say, what they liked and didn't like, and if they recommend any of the products.
Right off the back, their website has many testimonials with before and after pictures. Men and women both use the products and seem to praise them. They have used it on scars, acne, breakouts, redness, rashes, and many other skin problems. The pictures really speak for themselves. We went on reviews.io and found some of the positive reviews:
'Your line is a godsend!'
'Kora Organics is the skincare range I've been searching for!'
'I like the customer journey, packaging, and small treat with a sample. Well done Kora team!'
What about the negative ones? Surely there can't all be positive reviews. We dug a little deeper to find out the issues some customers might have had. From the 1 and 2 start reviews, customers had a huge problem with their customer service and found that the prices are too high considering the amount of product you get. Others were disappointed by a spray nozzle and even the scent of the formulas, saying "very hard on the skin and the smell is disgusting".
Based on many more reviews, customers complained about breaking out or developing a rash after using the oil. Their promise that it is suitable for 'all skin types' is clearly not true, however, like with any other skincare brand that has active ingredients in their formulas, we recommend getting a sample size, testing it on the skin, and only after that buying the full size.
Where can I buy KORA Organics products?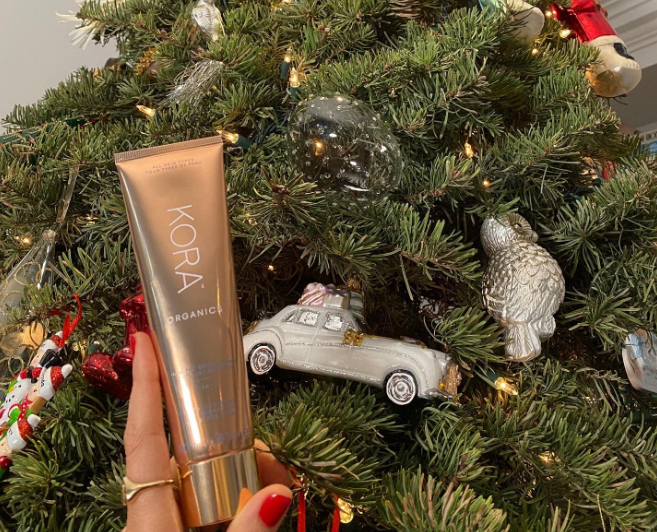 Well, you have read about KORA Organics' purpose and a few of their most famous products. Where can you buy them? You can of course go to their own website, koraorganics.com, and purchase from there.
Despite being an Australian brand, KORA is present in over 30 countries worldwide. The good news is, you can find them in your local Sephora as it is sold in over 300 Sephora stores within the US. Besides Sephora, the products are also available in Douglas stores in Europe. Being able to physically view and test these products before buying anything will save you a lot of money.
KORA Organics Shipping and Return Policy
When you are on the KORA Organics website, the first thing you can do is select the country you wish them to ship to. There will be a small disclaimer whether they ship or not as well as asking you to read the Shipping and Delivery terms.
If you are ordering Internationally the orders are shipped via DHL and they reach you within 3-7 business days depending on the location. They do offer free express shipping, however, for that, you would have to spend at least AUD $200 or more after any discount is applied. To make sure your order arrives safely, all international deliveries require a signature.
Did you receive a faulty or damaged product? KORA Organics offers a full refund or will replace any products that have been damaged. You must have purchased the products from koraorganics.com in order to receive a refund. If you did not wish to use the product any longer, all you have to do is send it back within 7 days in the original, unopened package.
Contact
Do you have more questions we haven't answered in our KORA Organics review? You can contact their customer service team via the following:
Phone: +61 2 9979 5672 or Australia (toll-free): 1800 815 672. Monday – Friday between 8.30 AM – 5 PM Australian Eastern Standard Time
Email: [email protected]
Contact form on their website
KORA Organics Review: Editors Verdict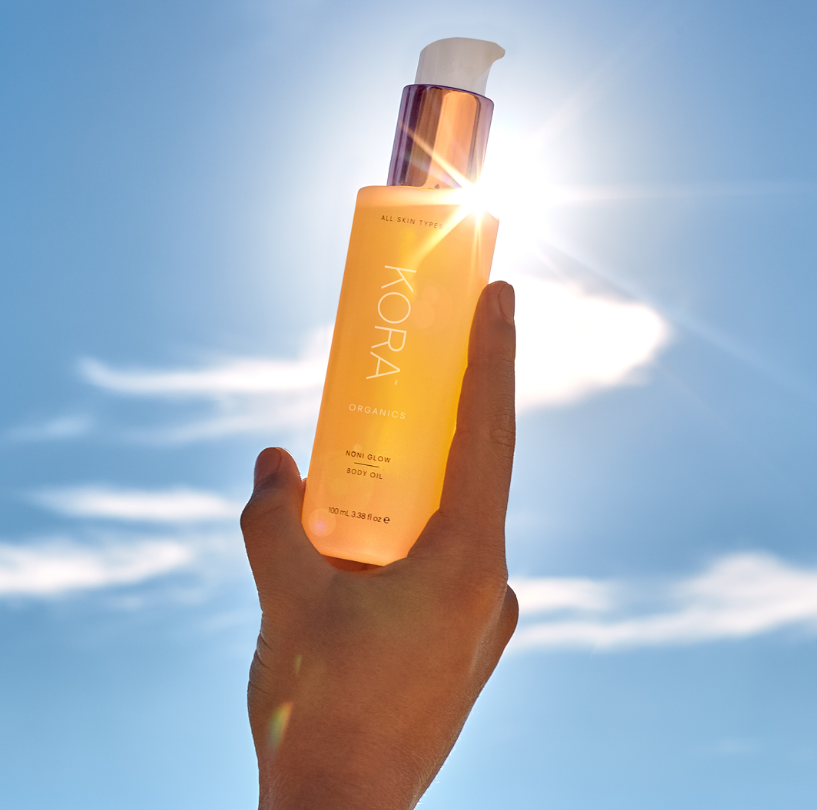 After reading everything in this KORA Organics review about their active ingredients, the certified products that go through very strict reviews, the real question we have to ask ourselves: is KORA Organics really worth buying? Based on the reviews and the awards KORA Organics has received over the years, it definitely looks like it is a brand you will want to invest in. Their reviews are over 4.5 stars on most websites, including Reviews.io, productreview.com.au, and Sephora.
So is it really worth it? Yes, KORA Organics works for most people and they love it!
Still on the search for skincare products? Check out these beauty brand reviews of Thrive Causmetics Review, Three Ships Beauty Review, Go To Skincare Review, and Proven Skincare Review.
KORA Organics FAQ
Is KORA Organics vegan?
Nearly all of KORA ORganics' skincare are vegan. The exception is the Noni Glow Face Balm and the Noni Glow Body Balm as it contains beeswax.
Is KORA Organics cruelty-free?
Yes, they are 100% cruelty-free and never tested on animals.
How to Contact KORA Organics?
If you have any questions or would like to consult with their customer service team, you can contact KORA Organics by:
Emailing them at

[email protected]

Reaching them via phone on +61 2 9979 5672 or Australia (toll-free): 1800 815 672
Filling out the online form on their website
Their customer service team will be available between Monday - Friday between 8.30 AM - 5 PM Australian Eastern Standard Time.
Is KORA Organics worth it?
Yes, overall KORA Organics is a brand worth purchasing if you are looking for formulas with active ingredients known to help the skin from within.
When was Kora Organics founded?
Originally the brand was founded in 2006, however, only launched in Australia in 2009. Kora Organics was only available in Australia up until 2017 when it launched in the US and later on globally in 2018 and 2019.
Where are Kora Organics products made and manufactured?
They do not specify exactly where are the products made, Kora Organics only mentions that their ingredients are from all around the world.