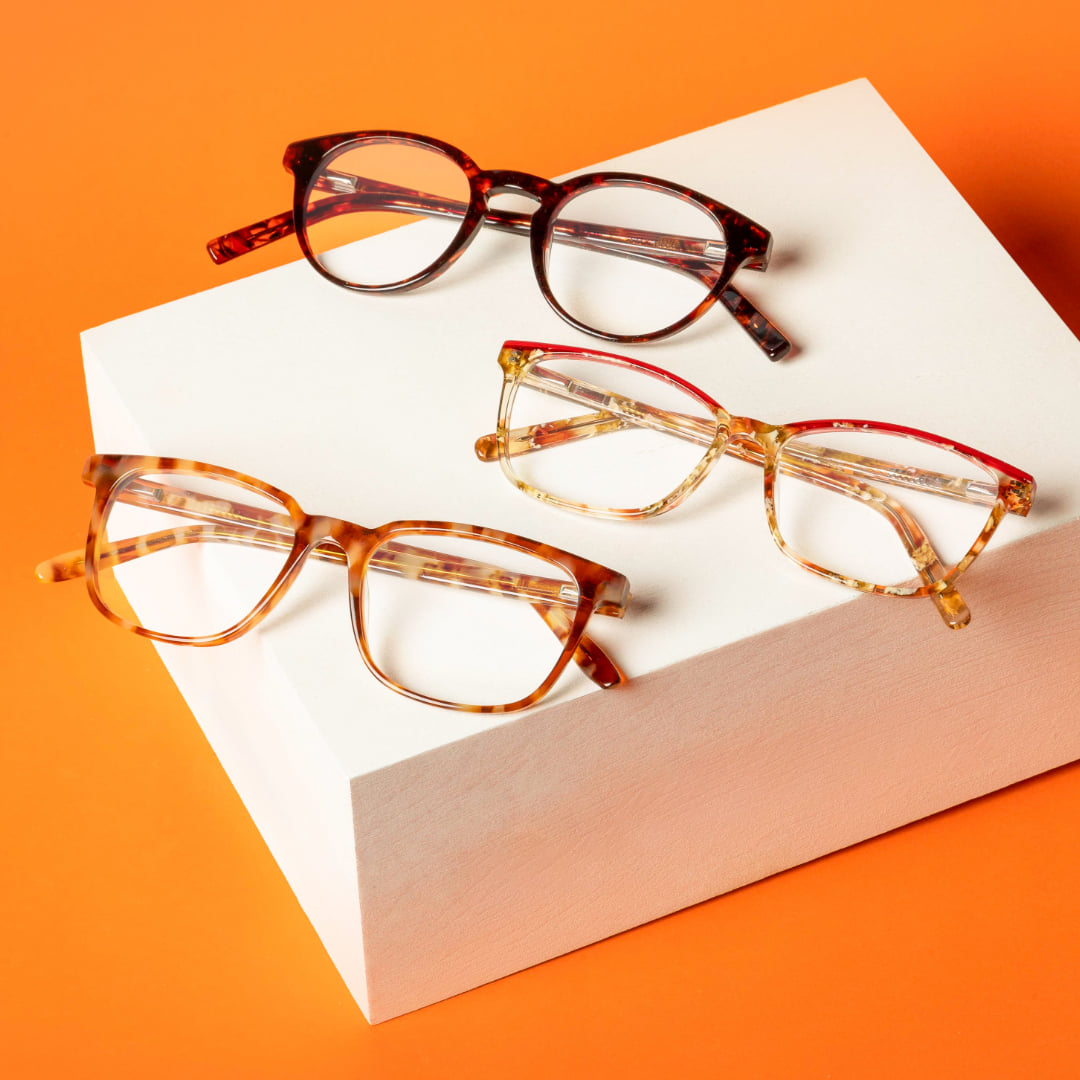 The kind of glasses you wear say a lot about your personality, mood, character, style, and who you are as an individual. Liingo Eyewear is a company that focuses on self-expression through high-quality eyeglasses. The company has a classy collection of modern frames, and their glasses come with a 60-Day Delight guarantee. We will examine Liingo Eyewear reviews from customers, its bestsellers, promotions, and more to help you determine if their sleek glasses are worth purchasing.
About Liingo Eyewear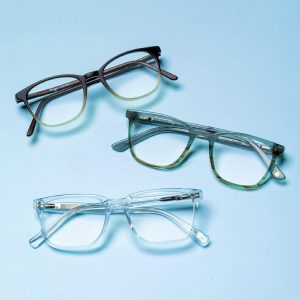 Liingo Eyewear understands the frustration involved in buying quality glasses. The company was formed to provide high-quality frames at affordable prices. 
Liingo Eyewear is an online company designed to improve vision. The company was started in 2016 by Douglas, Brandon, Peder, and Amy. It is located in Draper, Utah. The name Liingo is a form of self-expression that conveys ideas in a personalized way. That is why the brand allows its customers to express themselves through fashionable spectacles.  
As a team, they set out to ease the pressure of buying eyeglasses. The company eliminates the awkwardness of store try-on. They have an in-home try-on where customers can pick five frames and try for five days in the comfort of their homes, and this process is free.
If you are not able to take an eye exam, the company has the Liingo Rx Readers App designed to read the prescription of your current eyeglasses. This makes it easy if you are not in a position to see your doctor for an eye exam. 
At the end of 2017, 1-800 Contacts acquired Liingo Eyewear, where CEO Harris worked for years before founding Liingo. Today, Liingo competes with the likes of Warby Parker for its stylish frames. 
The company continues to create a name for itself in the industry. Numerous notable publications have featured this company, including Healthline and The New York Times. People love the brand because it offers affordable collections; it has 6,653 followers on Instagram and over 7k Facebook followers.
Before we get to Liingo eyewear reviews from customers, check out the pros and cons of this eyewear brand.
Pros
They offer a wide selection of men's and women's eyewear in multiple colors

The company has a virtual try-on tool where you can fit frames at home.

Free shipping and returns

$25 reimbursement if your eyeglass is adjusted elsewhere

They have active promotions and discounts to help you save money

In-home try-on on selected frames
Cons
They don't offer kids eyewear

The brand has a limited style with no designer frames

The company does not ship internationally
Liingo Eyewear Products Review

 
Liingo Eyewear offers high-quality glasses and sunglasses in different designs and colors. Let's look at how the brand works and some of its bestsellers.
How it Works
It's hectic looking for new eyeglasses that fit perfectly. But do not fret. With Liingo eyewear, your experience will never be the same again. Once you visit their website, they will make your journey a walk in the park. Here is how Liingo Eyewear works:
Find your styles once you log in to the company's website and click on the virtual try-on tool. Then, you need to hit the Find My Fit button. Once you click on it, it will help you find your eyewear size. 
You can also use the Free In-Home-Try-On, which allows you to try five different frames. This whole process is completely free. Then, select any of the lens upgrades you would like to have, such as a blue light filter or no-lines progressives.
Now, you have to send the company your prescription. If you already have your prescription, the company will access it after you check out. You can take a photo of it and email or text the company the details. If you don't have a copy, request your doctor to send Liingo eyewear a copy. Alternatively, you can use the company's prescription app to get your Liingo eyewear prescription for free.
Liingo Eyewear will work its magic; the company has a team of technicians who will assemble the frames and lenses and do a Triple Quality check. They will ship your order within 14 days.
Liingo eyewear offers free shipping, meaning there is nothing to lose. For every order, you get a free return within 60 days. They will also reimburse you $25 if your glasses are adjusted at a local optical store. 
Liingo Eyewear Eyeglasses
Liingo has a wide variety of eyeglasses that come in different shapes, colors, and sizes. Their eyeglasses are either for men or women, and some are unisex. 
Orion Medium is the brand's common fit; this frame is the most popular fit because everyone loves it. It is available in ten colors, including Denim Tortoise, Sunflower, Crystal, and London Fog. 
Ideal for older adults, the frame size is medium and it fits well. These frames are lightweight and have a scratch-resistant coating that makes them durable. Once you buy the frame, you can get lens upgrades, such as a blue light filter or high index for stronger prescriptions. The Orion Medium retails for $99.
Liingo Eyewear Sandy Frames is another eye-catching frame. It is simple and has an incredible eye contrast. The frame speaks boldness with its five melt-away colors, including Matte Indigo Oak, Matte Onyx, Matte Amber, Matte Ruby, and Matte Jade.
Sandy frames are characterized by a solid color at the top, which fades away into transparency; this combination gives the frame a modern look and a traditional shape. You can get the Sandy frames for $79. 
Liingo Eyewear Savannah is another classic eyewear; it has a vintage look that will take you back to 19th-century eyewear. Savannah is a typical granny eyeglass with wide square frames and a vintage style that makes it cool. The frame may look like your granny's, but the epic colors of Riverfront, Ice, and Overcast will make you stand out from the crowd. You can bring back the good old days with Savannah frames for only $90. 
Liingo Eyewear Sunglasses

Liingo Eyewear Sunglasses are polarized and high-quality. They are also available in different shapes, sizes, and colors. You can rock one of these classy sunglasses during summer.  
Liingo Marion Sunglasses has a traditional club master shape, but it comes spiced up. The frame is square with thin wire bottoms. These sunglasses exhibit professionalism. 
They are available in three colors: Noir, Bronze, and Gatsby. A closer look reveals a sleek black upper frame. The frame size is small and is perfect for those with smaller faces. You can get the Marion sunglasses for only $79. 
Enjoy the outdoors in style with the Murray Sunglasses; the frame is rectangular with slightly round edges. It is available in five colors: Bermuda, Yale, Tuxedo, Tortoise Slate, and Evergreen. The frames are light and durable, and you can get them for $79.
Going shopping in the mall? Grab the epic Newport Sunglasses for $90. They are a perfect match for any outdoor activity and are available in Noir and Copper. You can use the virtual try-on to view these sunglasses. The neutral colors will blend well with any casual wear. 
Liingo Eyewear Blue-Light

 

Blue light from screens can cause eye problems like blurry vision, eyestrain, cataracts, dry eye, and macular degeneration. Liingo eyewear has a wide range of blue light frames to choose from. 
Blue light filter glasses reduce eye strain by increasing the contrast on your screen. These glasses will help you get through long working days. You can get them in prescription and non-prescription. 
Oakley Blue Light Frames are aesthetically appealing round frames. This eyewear features retro-cool accents of Smoke Tortoise, Onyx, and Rose. The Rose frame is ideal for those looking for a pretty girly look, and it costs $79.
Piper Blue Light eyewear is a fast-selling frame; it has an adorable geometric frame full of personality. The thick edges and the numerous color options will make your face stand out. 
These frames are for those who want to be unique. They are available in SeaFoam, Blush, Lavender, and Poppy, a bright red color that adds color to your life. The frame can go with any face shape. You can get these glasses for $79. 
Marilyn frames are for the corporate woman. They are epic and one-of-a-kind frames and a must-have for professional women. The frames are available in four color options: Rose Quartz, Citrine, Gatsby, and Aquamarine. They are classy and perfect if you want to make a corporate presentation because all eyes will be on you. You can get them for $90. 
Liingo Eyewear Reviews from Customers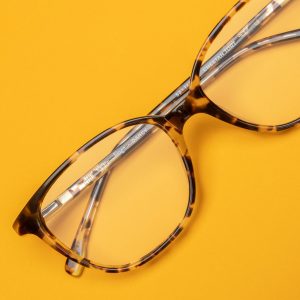 Our team searched the web for Liingo Eyewear reviews to see customer testimonials. Most buyers had good things to say about this eyewear company and its affordable frames. 
Each of their products from the website has several reviews. The majority of eyeglasses have a five-star rating. A high percentage of customers commended their Virtual Try-On, which helps users find their measurement size. Other customers praised their In-Home Try-On, which allowed them to pick five frames and try them at home.  
Popular Alternatives to Liingo Eyewear
Most of their sunglasses also have a five-star rating; one of the customers said it was the first pair of glasses she bought online, and she was satisfied with the purchase. They highly recommended Liingo Eyewear products.  
However, one or two customers complained about the limited lens options. The company does not use prescriptions below-14.00. Overall, the company seems to be doing well because they fill the gap by providing high-quality frames at affordable prices.
Sign Up for Liingo Eyewear
To get started with Liingo Eyewear, visit the company's official website and register your account. Your Liingo Eyewear account will help you keep track of your current and future orders. You will also receive 20% off your first order.
Remember to sign up for their newsletter so that you will be among the first people to get notified when the company has active promotions and discounts. You will also know when the company has new arrivals. 
Where to Buy 
You can purchase Liingo Eyewear products on the brand's official website LiingoEyewear.com.
Liingo Eyewear Shipping and Return Policy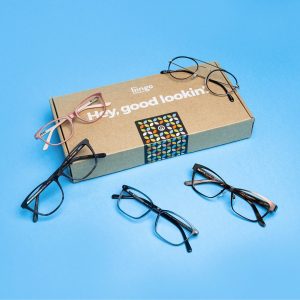 Shipping:
Liingo Eyewear only ships within the United States. It will take approximately two weeks to receive your order after you have provided the prescription details. The company offers free shipping.
Once your order is shipped, they will send you an email with a tracking number, which allows you to follow its progress. 
Currently, they don't offer signature-required shipping. If you want that option, call the Liingo Eyewear support team at 1-800-430-EYES. 
Return Policy: 
If you are not satisfied with your glasses, the company has 60 days for free returns on Liingo orders. You can return the eyeglasses for an exchange or a refund. Email their customer support team at [email protected] for guidance on how to make a return. Once your return is received, you will receive further instructions on what to do. 
Promotions & Discounts 
This review discovered several promotions and discounts available to customers that will help you save money when shopping for Liingo Eyewear products.  
Get a 20% discount when you sign up

Enjoy free shipping and returns

Receive $25 off if your eyeglasses are adjusted at a local optical store

Get $10 off your next purchase when you use the Liingo Eyewear coupon code GLASSES10
Contact Liingo Eyewear 
For more information about Liingo Eyewear products, contact the company via their phone number 1-800-430-EYES. You can also send them an email at [email protected], and they will respond within 24 to 48 hours. 
Liingo Eyewear customer service representatives are available from Monday to Friday, from 9 a.m. to 9 p.m. 
Liingo Eyewear Reviews: Editor's Verdict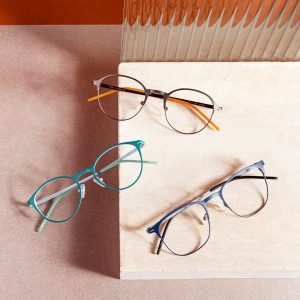 After going through Liingo Eyewear reviews from customers, we conclude by stating this eyewear brand is worth every penny. The brand provides high-quality and sleek eyewear for both men and women. In terms of customer service, the brand has managed to match up to the customers' expectations. 
Liingo eyewear offers contemporary designs at affordable prices. The company works directly with optical technicians in their lab and uses its stores to sell the products.  
Reviews from customers clearly show that Liingo Eyewear is worth the hype. We, therefore, recommend their eyeglasses to anyone looking for high-quality and sleek frames for eyewear or sunglasses. 
Are you in need of other accessories brands? Check out our reviews of Lenskart, Le Specs, Eyebobs, and Discount Glasses.
Liingo Eyewear FAQ
Is Liingo eyewear legit?
If you are wondering: Is Liingo eyewear legit? The answer is yes. Liingo Eyewear is a legit online company that offers prescription and non-prescription glasses. The brand has tons of positive reviews from buyers who love their eyeglasses.
Are eyeglasses FSA or HAS eligible?
Yes, they are. If you order prescription lenses of any type, including blue light and sunglasses, you are allowed to use your HAS or FSA account to pay for them. It is good to spend your health savings on high-quality eyewear.
However, you can not use your FSA or HAS account on non-prescription eyewear. If you need help placing an order using insurance or your FSA and HAS account, don't hesitate to contact their support team by sending an email to [email protected].
Can I use my contact lens prescription to order glasses?
No. It is not possible to use your contact lens prescription to order glasses. Even though both glasses and contact lenses help to correct your vision, their prescription is calculated differently, and they will not result in the same figure.
If you don't have an updated eyeglasses prescription, you will have to visit your doctor for an eye exam. Specify you need a prescription for eyeglasses and ask for a copy of the same before leaving. If you have an eyeglass prescription that is currently working for you, consider using the company's free app to get prescription details and scan your lenses.
What if my frames need adjusting after I get them?
If your frames need adjusting after getting them, Liingo Eyewear has got you covered. The brand offers a free Try-On At Home. They will give you five frames to try at home, so you'll get to choose what fits right.
You can also take your frames to the nearest optical store to have them adjusted. If the store charges you for adjustment, the company will reimburse you $25 from the total adjustment fee. For more information on the same, contact the company.
How do I take care of my glasses?
Taking care of your glasses involves following a basic eyeglass cleaning routine. This includes:
Strictly use the microfiber cloth that comes with the eyeglasses to clean the lens and frames

Do not use your clothes or any garment because they are made from rough fibers that will scratch the lenses

Clean the glasses using warm water; warm water is easy because it get rids of grease and fingerprints from the lenses

Do not use soap, laundry detergent, or any cleaning products, as they contain harsh chemicals that strip the lining of the lens

Whenever you are not using your glasses, store them in the case, especially at night. Doing this will help you prevent any unforeseen accidents.