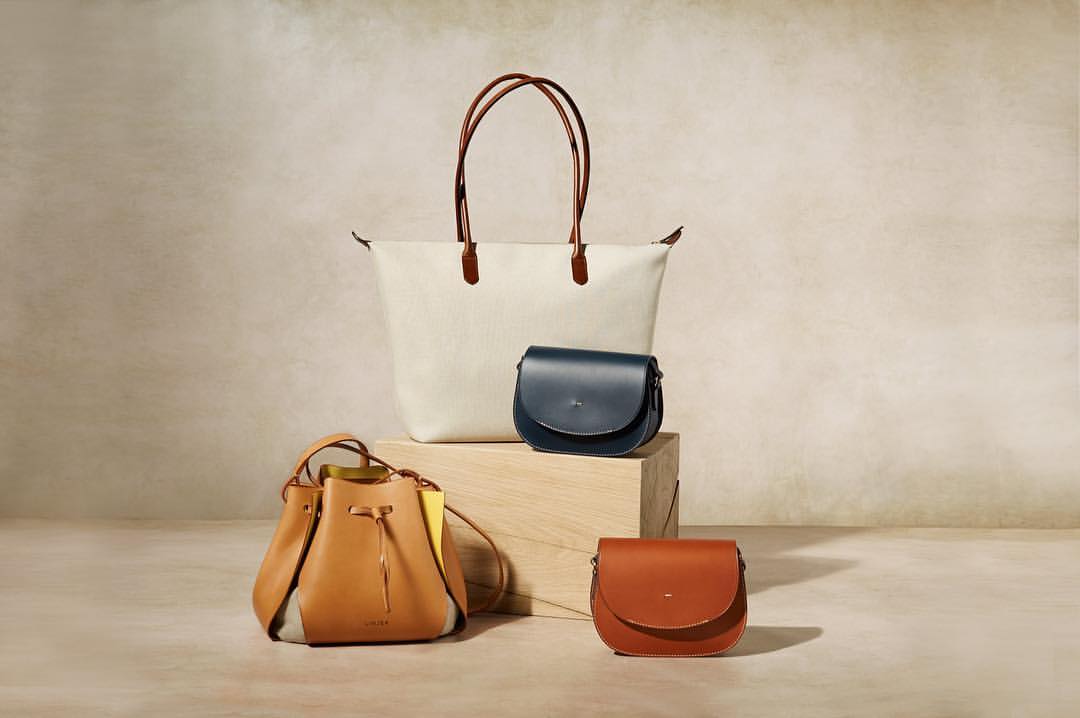 Linjer is on a mission to provide affordable fashion pieces in that mold, and our Linjer watch review is here to provide information on the brand.
Luxury brands represent the height of fashion statements. However, while many associate them with the expensiveness of their products, the quality of said products built their reputations. So, what if you can have quality jewelry, bags, and watches without spending a fortune on such brands. You'd do that, right?
Throughout this article, we will cover all there is to know about the Linjer brand. This includes its origins, goals, market performance, and shipping policies. So, keep reading and find out from our Linjer watch review if this brand is worth your patronage.
About Linjer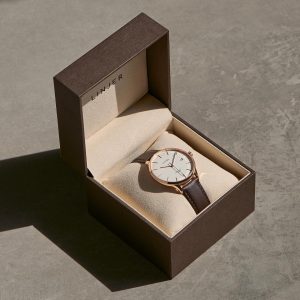 The founders of Linjer are a couple (Jennifer Chong and Roman Khan), and so far, their family+business formula seems to be working out just fine. The brand started in 2014, intending to bridge the gap between affordable and quality fashion pieces. According to Jennifer, they had become frustrated with the seeming inability to purchase quality fashion items without breaking the bank. So, they decided to make theirs, and as you'd learn in this Linjer watch review, they have had great success at it.
As part of their strategies to make their offerings more affordable, Linjer devotes a lot of resources to the quality of their products but sells to customers directly. This way, it avoids intermediaries, cuts retail markups, and saves customers a large chunk of purchasing fees for the same quality.
Furthermore, the brand values planetary health and sustainability. In the light, it uses sustainably sourced raw materials and recycled metals. Despite the sacrifices of using the best ethical materials, the brand stays true to its goal of affordable quality thanks to its factory-to-customer approach. Eight years and 5,000 five-star reviews later, our Linjer watch review is here to determine whether it is still delivering on its promise.
Pros
It is a sustainable company

It has overwhelmingly positive reviews

Its products represent excellent value for money spent

It ships to many countries

The brand offers free shipping on all orders
Cons
It doesn't ship to any African or South American countries

Its prices might be relatively high to some
Linjer Products Review
The primary indicator of a brand's success is the success of its products. In the case of Linjer, which offers three major products, we have decided to preview some best sellers under each product category. As such, we have a few Linjer bags, Linjer jewelry and Linjer watch options to ease you into the brand experience.
However, these aren't sales recommendations or style advice. Instead, consider these to be an introduction to the best Linjer products. Here are some successful Linjer products:
Linjer The Soft Tote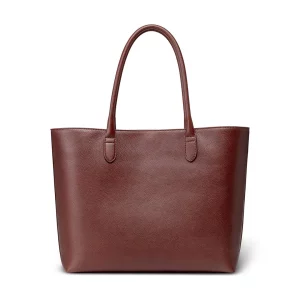 Tote bags are a popular fashion accessory for their deep functionality and look. As a result, you can find many such bags (sporting different labels and designs) made from denim. Not this tote bag, though. Linjer uses leather to make The Soft Tote. Unlike many tote bags that lack structure because of their primary material, the Linjer bag can stand alone if you drop it. That doesn't detract from the comfort of carrying it about. Still, it must contribute to its attainment of best-seller status at Linjer.
The leather on this bag isn't just any leather but high-quality milled Italian leather. Besides the primary material, the inside also contains a beige cotton twill lining. Despite the typical capacity of a tote bag, this bag goes a step further to include hanging pockets, as you'd expect from a functional style piece. Furthermore, Linjer the Soft Tote is available in four colors; bright navy, chestnut, black, and forest green. Considering the quality of The Soft Tote, it's no surprise that it's a Linjer best seller.
Linjer The Doctor's Bag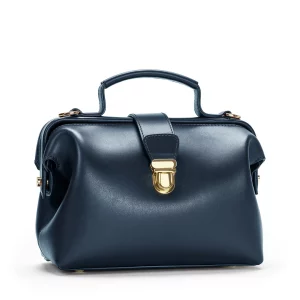 Next up on our Linjer watch review is the Doctor's Bag. The typical doctor's bag can trace its origins to the Victorian era. Still, over the centuries, doctor's bags have grown to become an accessory for all. They are famous for their structure and style, but Linjer's The Doctor's Bag is not your typical bag. Instead, this is a chicer and more modern interpretation of this vintage fashion. While the doctor's bag design better suits an overnight bag or briefcase, Linjer has opted to make a modern woman's arm piece from it.
Like other Linjer leather goods on our list, quality Italian leather is the primary material, and the interior has a beige cotton twill lining. The bag's construction is also solid to ensure that it doesn't accidentally open while you're out for a walk or racing through your day. Ironically, the bag has also received compliments for its roominess despite its outward appearance. If the best-seller tag isn't proof enough, that should convince you that The Doctor's Bag is worth its price tag. It is available in Burgundy, Navy and Black.
Linjer The Tulip Bag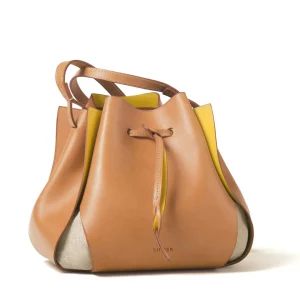 Yet another best-selling Italian leather bag (this time, Vachetta lather), the tulip bag is as stylish as its fellow leathery best sellers on our list. The primary material is full-grain Vachetta leather. This material is natural (butter color) and sensitive, but this only ensures that your bag would attain a character more in tune with its usage over time. Unlike the other bags reviewed, Linjer The Tulip Bag sports a linen lining to enhance its stain resistance over time.
The Tulip Bag is also more adaptable than the other bags. It has an adjustable strap to help modify its length and inner zipper pockets to store small valuables. Even the mouth of the bag (that doesn't close fully) could be a style modifier. Thanks to the design, you can modify the bag's shape as some customers have claimed. The Tulip Bag is available in natural/yellow, black/red, natural/blush, and rose/blush color combinations. However, it is more expensive than the Doctor's and Soft Tote bags.
Linjer Men's Watches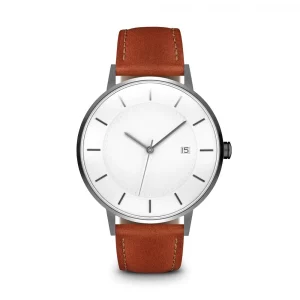 Fashion accessories are the Linjer business, and watches are an essential accessory. However, a Linjer watch strives to provide you with the quality timepiece you deserve while avoiding the exploitative markups you'd have to suffer with different brands. In that vein, Linjer Men's watches are well priced and are available in multiple designs.
The Linjer men's watches are The Classic, The Minimalist, the Chronograph, The Automatic, The GMT Watch, and the Chrono-Diver. The names go a long way in telling the type of watches you'd be getting. For instance, the GMT Watch helps track the time in another zone, the automatic watch is as the name implies, and the Chrono-diver is a water-resistant sports watch.
Depending on the collection, you can get a Linjer watch with different leathers (black, mocha, tan, and navy). The watches also come with different dial colors to suit varying preferences. One thing is sure, though, that Linjer watch options guarantee a quality watch for the modern man, with the biggest problem probably deciding which one to purchase.
Linjer Rings
One noticeable thing about the popular Linjer goods on this list is the simplicity and lack of garishness. In truth, though, it's a fixture of the Linjer brand, and it also continues in their Linjer ring collections. The company offers rings of all shapes, sizes, and designs. There are too many to list, but you can get quality rings with gemstones, diamonds, pearls, etc.
Other than rings, though, there are Linjer jewelry pieces to consider. These include earrings, necklaces, and bracelets. As we have said, accessories are the brand's business, and they have done a lot with their Linjer jewelry options to provide for modern women who need affordable yet stylish items.
Linjer Watch Reviews from Customers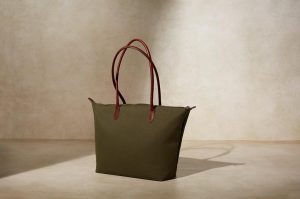 Linjer deals in accessories and watches are a big part of their operation, hence their six watch collections. So, it stands to reason that the performance of Linjer watches indicates the brand's performance. In that light, we have decided to assess the performance of Linjer Co by analyzing its watch reviews. So, by the numbers, here are the ratings of the Linjer Co watches:
The Classic Watch: 4.9 out of 5 stars from 1,072 reviews
The Minimalist Watch: 4.9 out of 5 stars from 1,072 reviews
The Chronograph Watch: 4.9 out of 5 stars from 190 reviews
The Automatic Watch: 4.8 out of 5 stars from 178 reviews
The Chrono-diver Watch: 4.9 out of 5 stars from 33 reviews
The GMT Watch: 4.9 out of 5 stars from 45 reviews
From the bottom, the GMT watch hasn't racked up a lot of reviews, but it's been a hit among its buyers. The watch garnered a lot of compliments for its attractiveness, simplicity and practical functionality. In the opinions of its reviewers, it's a well-crafted piece that's sure to prove handy for a while.
Similarly, the Chrono-diver has a great average rating but not many reviews. But, again, that is attributable to the specificity of its function. It is stylish enough not to be ugly, but it's not a fashion timepiece. However, that isn't stopping the ecstatic buyers who love the water-resistant watch for its modern watch-making approach.
As the name goes, the Automatic is "automatic". What interested reviewers the most, though, was its sleekness. Its size, no-lag time telling, minimalist look, and affordable price were also reasons for its positive reviews. Ironically it has the lowest reviews of the Linjer watches at 4.8, but that's simply a testament to the brand's quality.
Further customer reviews
Chronograph watches are popular, and the one from Linjer Co comes highly rated. According to its 190 reviewers, the critical elements of the watch that deserve praise are its perfect weight and elegance. The design was also applauded, but that wasn't a shocker given that it's a chronograph watch.
There was no way to be sure, but the company's website seems to have bundled the reviews for the Classic Watch and the Minimalist Watch. However, this doesn't seem to detract from either watch as both timepieces combine for 4.9 stars from 1072 reviews. This rating history makes them the most reviewed and best-performing watches of Linjer Co. Overall, the brand has more than 5,000 five-star reviews, indicating that the performance of the Linjer Watches is no fluke.
As if to further emphasize the performance of the Linjer Watch options, there were no negative reviews to speak of. Of course, this might be a cause for skepticism considering that we obtained these reviews from the brand's website. However, the brand deserves the benefit of the doubt and, as such, 1000 all-positive reviews is an encouraging sign of quality. Of course, it also helps that the brand has a 4.6 rating from almost 400 reviews on Trustpilot.
Sign Up for Linjer
The process is easy. You must provide your email at the bottom of the Linjer website, leading to a subscription form on another page. Signing up with Linjer makes you eligible to receive prompt updates on new pieces and discounts.
Where to Buy
Linjer doesn't have any approved physical stores. So, the only place to buy Linjer products, jewelry or a Linjer Watch is via the online shop.
Linjer Shipping and Return Policy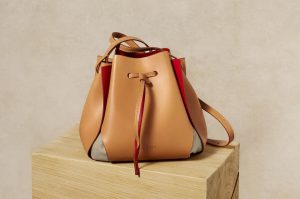 For starters, the company ships its products to 45 countries; all three North American countries, Israel, UAE, Australia, New Zealand, Hong Kong, Singapore, Japan, South Korea, Macau, Taiwan, Malaysia, Cambodia, and a sizable chunk of Europe. However, the company covers all duties and taxes on orders from its website.
Other than these, here are some Linjer shipping details to digest before making a purchase:
Linjer ships all orders within one business day of the purchase
The company offer two shipping plans: free shipping and express shipping
In total, shipping takes between 1 and 10 days
Shipment of orders to the united states takes 4 – 7 business days (free shipping), or 2 – 4 business days (express shipping)
Shipment of orders to Australia/New Zealand takes 5 – 8 business days (free shipping), or 2 – 3 business days (express shipping)
Shipment of orders to European (excluding the UK) takes 4 – 6 business days (free shipping), or 2 – 4 business days (express shipping)
Shipment of orders to the UK takes 4 – 9 business days (free shipping), or 2 – 4 business days (express shipping)
Shipment of orders to Hong Kong takes 1 – 2 business days
Shipment of orders to Singapore takes 5 – 6 business days (free shipping), or 2 – 3 business days (express shipping)
Shipment of orders to all other countries takes 4 – 6 business days (free shipping), or 2 – 4 business days (express shipping)
Returns
After making a purchase, a customer would receive a tracking number via mail to follow the progress of their shipment. If a customer finds an order unsatisfactory for whatever reason, they can return the package within 30 days of receiving it. However, a returned package should meet the following requirements for eligibility:
The products shouldn't be customized or marked as a "final sale" on the company's website
Only unused purchases and purchases in their original conditions are returnable
All returned products should be in their original packaging
Promotions and Discounts
The only promo currently available is a discount offer on jewelry. For every piece of jewelry you buy, you get the option of purchasing another at a 40% discount when you use the discount code BOGO40. Future discounts are communicated to customers that sign up with the company.
Contact Linjer
Do you still have questions after reading our Linjer watch review? Depending on the reason for contacting the Linjer Brand, there are a variety of avenues to consider. For instance, the brand indicates that suggestions, comments, and general inquiries be sent to [email protected], while the other mail, [email protected], is for questions on returns and exchanges.
Alternatively, you can attempt to contact the brand via their registered office at 5/F Dawning House, 145 Connaught Road Central, Sheung Wan, Hong Kong, or connect with them through social media (Instagram, Facebook, TikTok, and Pinterest).
Linjer Watch Reviews: Editor's Verdict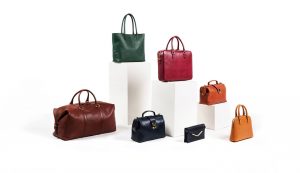 Quality watches, jewelry, and leather bags at affordable prices and free shipping to boot; it almost seems unbelievable. However, from our Linjer watch review,  it is possible. Considering the deal with the shipping and the quality of Linjer products (as confirmed by their overly positive customer reviews), Linjer is a brand worth checking out.
Are you still searching for other accessories brands? Check out our reviews of Nixon Watches, von Holzhausen, and DeMellier. 
Linjer FAQs
Is Linjer Legit?
In case you find yourself asking the question "Is Linjer legit" the answer is Yes! Linjer seems legit and has partnered with international factories. Furthermore, the brand is a partner of CarbonFree.
Where are Linjer products assembled?
Linjer assembles in three locations. It assembles leather goods and watches in Turkey and China while assembling Jewelry in Thailand and China. The company previously did some assembling in Italy, but that is no longer the case due to difficulties in maintaining consistency.
Does Linjer have ethical labor practices?
Sustainability is a big part of the Linjer operation. As part of its sustainability efforts, the company seeks to establish partnerships with only the right factories that share its values. One of such values is ethical labor conditions. In line with this, Linjer partners employ a long-term hiring approach with their employees and cultivate better working conditions for employees.
Does Linjer have any vegan options?
The Linjer brand currently doesn't make any products from vegan leather. Instead, Linjer leather goods use bovine hides sourced from Northern and Central Europe as their primary manufacturing material. However, if you want to avoid leather in your watches, you can opt for those with bracelet options.
What kind of leather is used in each of your bags?
We use vegetable-tanned leather for The Soft Tote Bag and The Sling Bag, Vegetable-tanned vachetta leather for The Tulip Bag and The Mini, and Chrome-tanned leather for The Soft Briefcase, The Crossbody Purse, The Doctor's Bag, and The Lana Bag.
Linjer used to make The Soft Briefcase and The Crossbody Purse in vegetable tanned leather. Can I buy a vegetable-tanned version of one of these bags?
Linjer currently makes both bags with chrome-tanned leather, but old production runs made them from vegetable-tanned leather. Some products from these old runs are still available. Email the company at [email protected] to purchase one of the old vegetable-tanned leather bags.