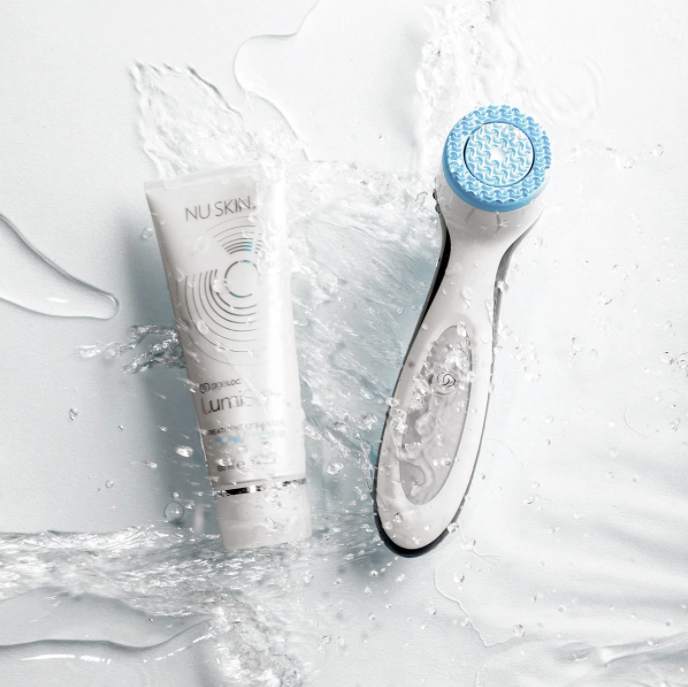 NU Skin, is the beauty, and cosmetics brand that everyone's heard of, but can't seem to make their minds up about. Established in 1984, this company has certainly been around for a while, yet nobody seems to quite agree on whether it's the best brand ever or a "cult". The brand claims to have figured out the secret to aging so we thought it was certainly worth examining in more detail in this NU Skin review.
We won't be recommending anything that claims to be something it's not, and it's worth spending a decent amount of time scrutinizing this company to figure out whether the products are worth your cash, or whether the "opportunities" to make money from multi-level marketing are the focus of this brand. In this NU Skin review, we'll be looking at some of the best-selling NU Skin products, reviews from real customers, and looking at how the MLM structure affects the brand. So, if you're not sure which reviews to believe, keep reading…
About NU Skin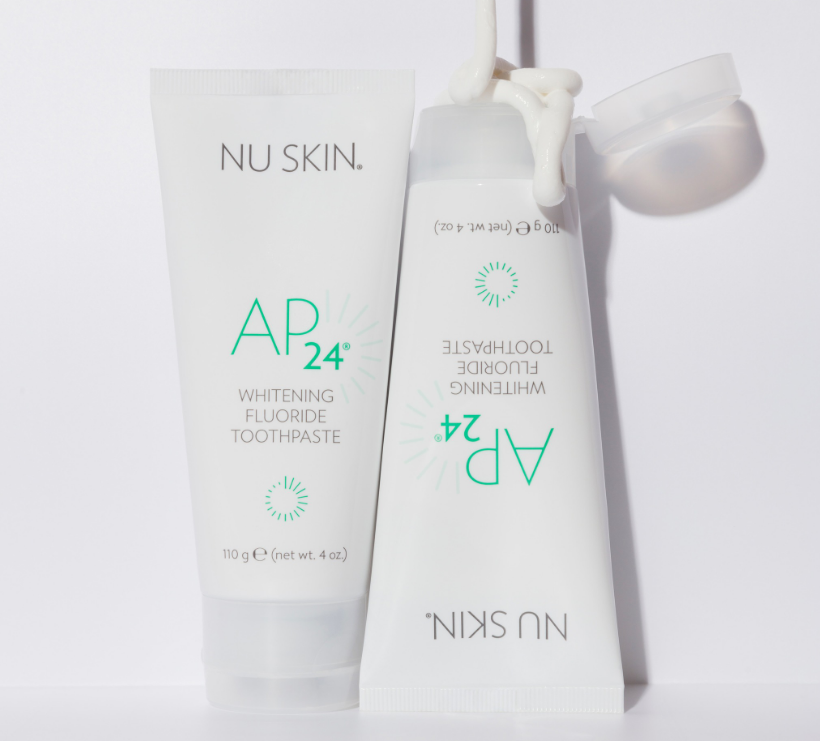 As mentioned, NU Skin was founded back in 1984 in Utah, USA. Like so many popular brands, the story begins with a group of friends who "wanted to build a company that did things a little differently."
The brand started with just 13 products that "sold out in hours," and the business never stopped growing. Today, they boast over 5,000 employees in 50 countries, with more than 1 million customers worldwide.
Possibly the most interesting part of NU Skin is what they call "The ageLOC Difference." This patented science is used in all NU Skin devices and cosmetic products and claims to have unlocked the genes responsible for visible signs of aging.
In fact, they don't just claim to have identified these genes, they claim to understand and be able to manipulate them… Resulting in products that can (in theory) actually prevent or even rewind skin aging.
While this sounds a bit too good to be true, we must admit, NU Skin does seem to have a thorough team of scientists on board, and there's plenty of information about the research available on their website (although, of course, not all the information is publicly available to protect their "secret" ingredients).
In 2010, NU Skin was listed in Forbes' "100 Most Trustworthy Companies" (according to Wikipedia, we couldn't find the actual Forbes article).
Pros
A range of science-backed products for hair, skin, body, and oral care
Potent ingredients such as AHAs, vitamin C, sodium hyaluronate, etc.
NU Skin products are cruelty-free
30 days return policy
High number of positive reviews about the products
Cons
Higher price point for all of the products
Free shipping only after a $500 purchase
Negative reviews about the customer service team
NU Skin Products Reviews
NU Skin products are advertised as a combination of "nature plus science," with plenty of information available surrounding their biggest ingredients and the scientific trials that have been undertaken to develop these age-defying items. Claiming to have unlocked the "secret to youth," this brand promises healthier, younger-looking skin unparalleled by other companies.
But with big promises come big price tags, so before you dig out hundreds of dollars, it's worth checking the NU Skin product reviews to establish whether these treats live up to expectations.
ageLOC LumiSpa Beauty Device Cleansing Kit Review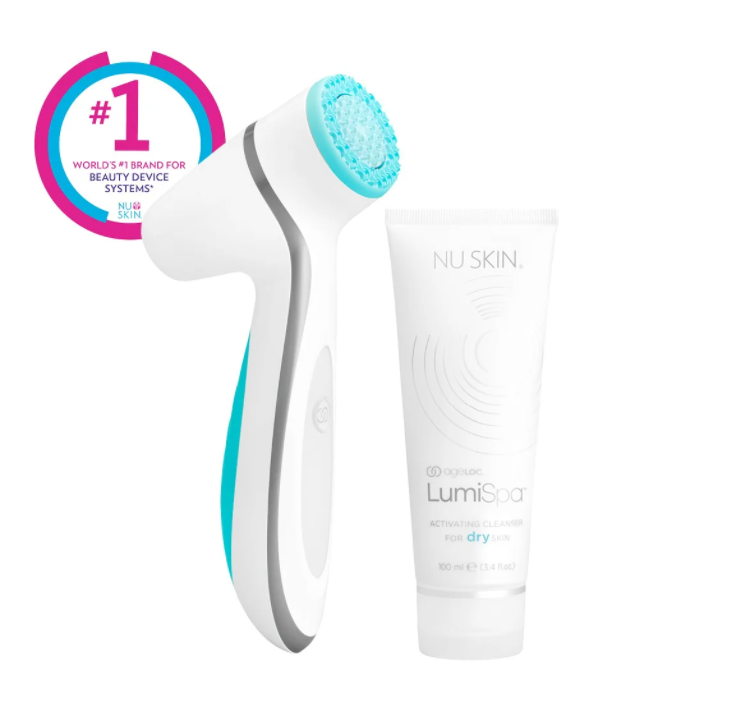 The NU Skin ageLOC LumiSpa is probably NU Skin's biggest item. It's the one you're most likely to have heard of, and many reviewers absolutely rave about the product (we'll get onto this later).
This innovative beauty tool is designed first and foremost as a cleanser, formulated with specially-selected ingredients that provide a mild cleansing that tones and protects the moisture of your skin.
Of course, this product utilizes the famous ageLOC ingredients that claim to target visible signs of aging at the source, and offers many qualities to deliver multiple skincare benefits.
In addition to skin-loving ingredients, the LumiSpa Beauty Cleansing kit features a silicone head and active cleaner with two-sense motion technology to massage ingredients into the skin. In theory, you can use it for just two minutes, twice a day, to create an at-home spa experience you'll love.
The product has held the title of the "World's #1 Brand for Beauty Device Systems" for four years running, and many of the 5-star reviews on Consumer Affairs mention this product… Although it definitely seems worthwhile to read the instructions carefully before use, as there are some easy mistakes to make!
ageLOC Nu Skin Dermatic Effects Review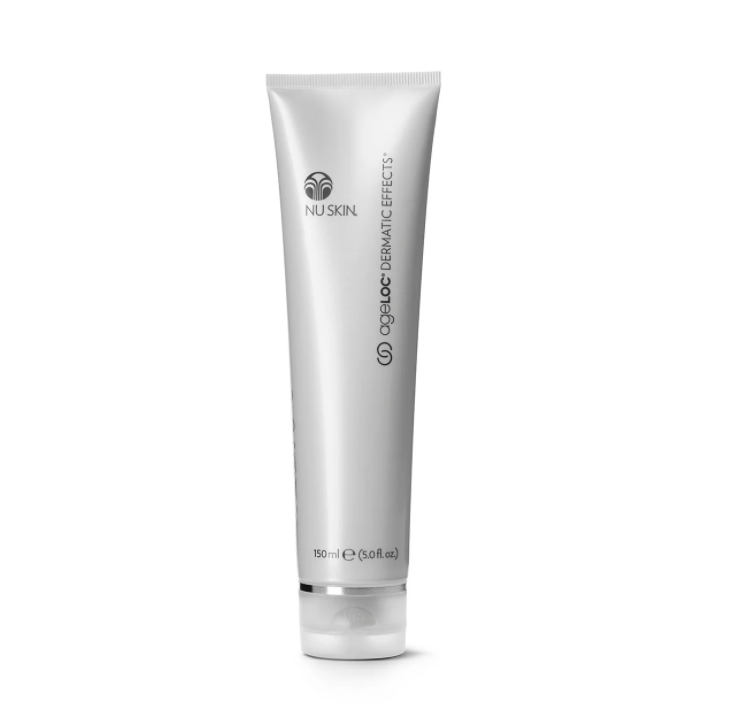 As another ageLOC product, we expect the NU Skin Dermatic Effects review to focus on anti-aging qualities. It's not a cheap moisturizer, but it does claim to increase cellular turnover, which helps boost the skin's natural radiance while hydrating and softening the skin.
In addition to making the skin look and feel smoother, the NU Skin Dermatic Effects also claims to be able to reduce the appearance of fat and cellulite. Plus, it uses "leading-edge optical technology" that helps produce a natural glow.
The product is designed to be applied twice a day, morning and night, to your arms, thighs, buttocks, and/or abdomen. It's not suitable for use on the face and should not be used with the ageLOC Galvanic Body Spa.
As with many of the NU Skin products, you'll find a full list of the ingredients on the product page. The key ingredients include the ageLOC proprietary technology, hibiscus extract to help calm free radicals and reduce the appearance of cellulite, honey extract to smooth skin, and hyaluronic acid to help maintain optimal skin hydration.
However, it's worth noting that not all the ingredients are listed in full. For example, the brand uses a proprietary blend of synthetic fragrance ingredients that are simply listed as "Fragrance (Parfum)." While this isn't unusual for beauty brands, it is worth mentioning because these blends can be irritating if you have sensitive skin.
ageLOC LumiSpa Nu Skin Ideal Eyes Review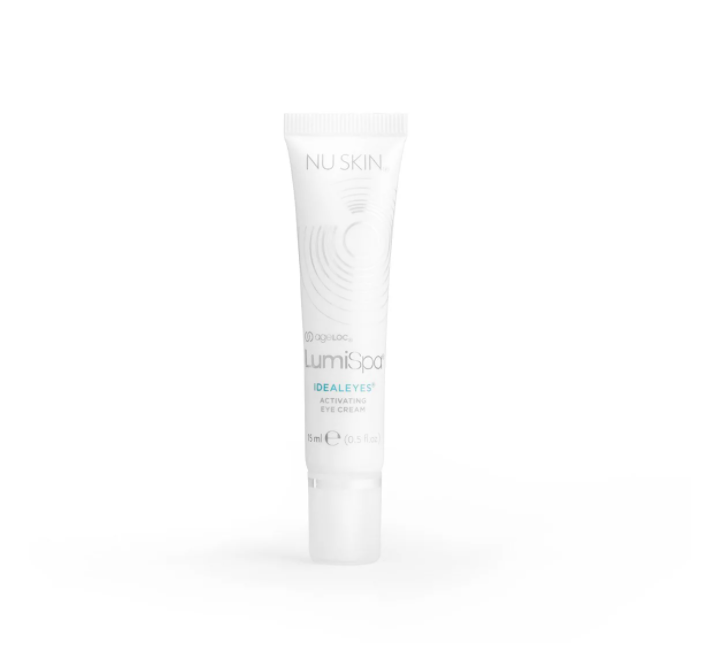 The ageLOC NU Skin Ideal Eyes combines a luxurious hydrating eye cream that's designed to refresh and reinvigorate the skin around the eyes to combat visible signs of aging or just sleeplessness! The brightening eye cream can be used with the ageLOC LumiSpa Accent to produce the best effects.
As with any product, we want to be sure to scrutinize the ingredients for this NU Skin Ideal Eyes review. As with all ageLOC products, "ageLOC Blend" is simply stated as one of the key ingredients. The other is chlorella extract that's been proven to increase skin firmness and diminish dark circles.
When using this cream, it's important not to actually use it on the eyes or eyelids. It's only designed to be applied to clean skin under the eyebrows, in the corners, and under the eyes. If using with the ageLOC LumiSpa Accent, apply it for just 30 seconds twice a day, and be sure to turn your device off immediately after use!
AP 24 Whitening Fluoride Nu Skin Toothpaste Review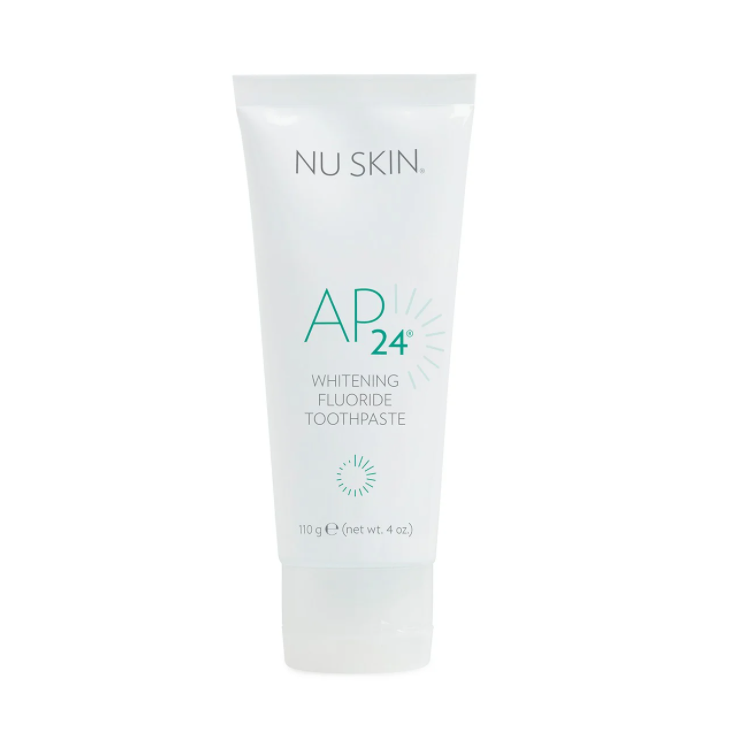 You might be asking yourself "what is NU Skin toothpaste?!" Usually, we buy our toothpaste from brands that specialize in oral hygiene. We want to see toothpaste approved by dentists from established companies. So, what is NU Skin doing trying to crack into this market?
The AP 24 Whitening Fluoride Toothpaste by NU Skin is designed to lighten teeth, prevent cavities, and fight plaque while freshening the breath for long-lasting effects.
The toothpaste seems to contain a surprisingly small number of ingredients, although they use scientific names that mean a little research is required to understand them. At least 10 of these ingredients are used by OralB. Interestingly, we noticed the NU Skin toothpaste uses the humectant PEG-12, while OralB uses PEG-6, 20M, or 23M.
The flavor is stated as Vanilla Mint, which frankly sounds delicious and reviewers on Amazon seem to love.
Nu Colour POWERlips fluid Review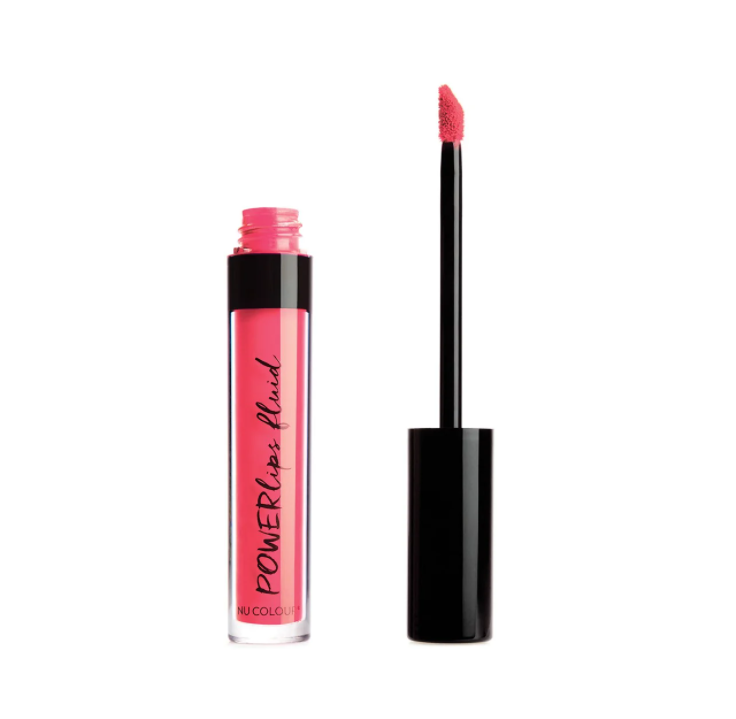 Almost all the NU Skin top sellers are focused on skincare, so it's easy to forget this brand also offers a popular range of cosmetics, including this long-lasting lipstick.
For our NU Skin lipstick review, we wanted to see a cosmetic that's easy to apply, feels light and pleasant on the lips, and stays put while we go about our day. And because this lipstick is infused with avocado oil and vitamin E, we expect it to feel incredibly luxurious.
The NU Color POWERlips Fluid comes in 18 matte and metallic tones to suit every style and skin tone, and NU Skin even offers a fun Instagram filter (mobile only) that lets you virtually try on the lippy to help you find your perfect shade.
Heading back to Amazon, the NU Skin lipstick reviews are pretty divided. Some reviewers comment that the lipstick lasts all day, others that it didn't stick through a meal. One of our favorite reviews mentioned that it will cover up any lip wrinkling without feathering, which feel true to the anti-aging properties NU Skin tends to prioritize.
Nu Skin Reviews from Customers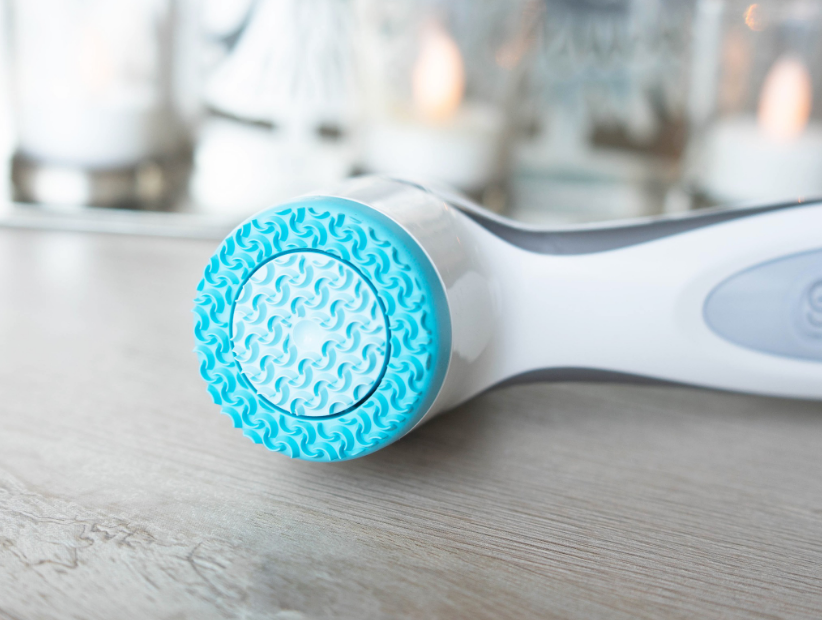 NU Skin doesn't share product reviews on its own website, so we had to go elsewhere to find information from real customers.
But even when we looked in places like Amazon, Facebook, Consumer Affairs, and Trustpilot, there were some massive discrepancies between the NU Skin product reviews, so it's tricky to make a concrete opinion of the brand and its products.
Many of the negative reviews on Trustpilot and Facebook in particular seem to mention a lack of customer service. There are multiple comments that say returning items costing $200+ is incredibly difficult, and the company seems to blame shipping for problems that crop up time and time again.
One particularly interesting review suggested that positive feedback is from those who've bought into the MLM scheme and are selling the products themselves. And we must admit, we did notice numerous 5-star reviews from people who have stated they sell or have sold NU Skin, let alone the commenters who haven't provided this key piece of information.
That said, just because someone sells a product doesn't mean their opinion of it is invalid. In fact, many salespeople won't sign up to sell something they don't believe in, and many brand ambassadors will sign on after using and loving the products themselves!
Sign up for Nu Skin
To make the most out of NU Skin, it can be worthwhile creating an account with the brand. You have two options here: sign up as a Brand Affiliate, or as a Customer.
Signing up as a customer lets you access exclusive perks on over 200 NU Skin products. If you were referred by a friend or family member, you can also enter their Brand Affiliate ID to ensure they receive the credit and commission on the sale.
You can also sign up as a Brand Affiliate. This "easy to start affiliate program" lets you become an authorized NU Skin distributor. You do need to have an active Brand Affiliate sponsor in order to gain this status, and it's both a pro and a con for the company.
Where to buy Nu Skin
You can buy NU Skin products directly from nuskin.com or any of their Brand Affiliates (don't worry, if you know one, we're confident they'll make themselves known to you!). Alternatively, you can also pick up NU Skin products from authorized retailers, including Amazon, Walmart, and others.
Nu Skin Shipping and Returns Policy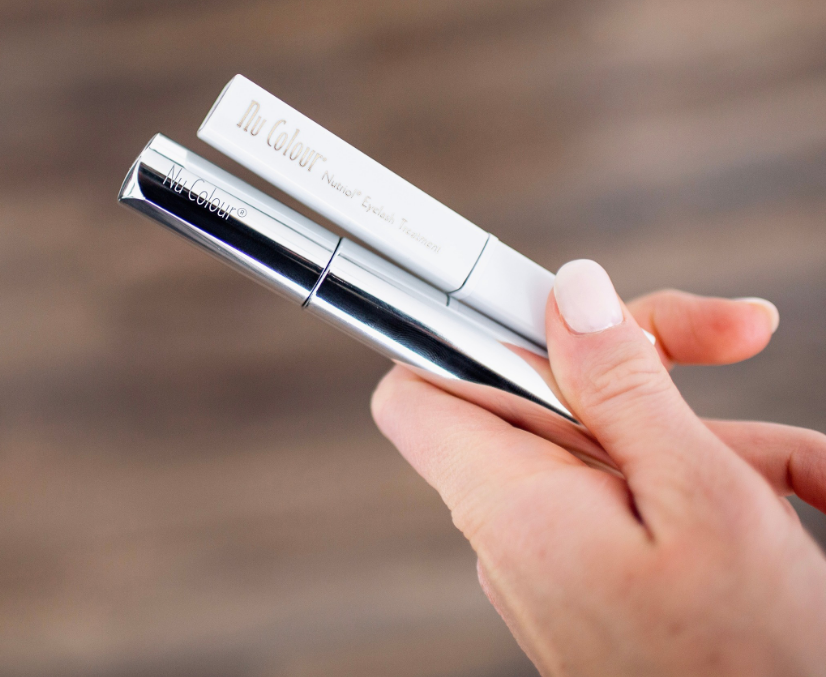 NU Skin offers free shipping on orders over $99, otherwise online orders cost $7.50. If you order over the phone, you'll pay $10 shipping for orders up to $499.99, while orders over $500 ship free.
NU Skin advertises standard shipping within 2-6 days, however,  delivery can take up to 10 days depending on your location (many NU Skin product reviews mention a delay in shipping times).
You can also pay a little more for Express or Premium shipping. Express will cost you $15 and get your order to you within 1-3 days, while Premium costs $35 for 1-day shipping. For 1-day shipping on a Saturday, you'll be charged $45.
Returns
According to the NU Skin's Return Policy, if a customer purchases from NU Skin or an Affiliate, they have 30 days to return a re-stockable/resalable item (it can be used) for a full refund. The customer will be responsible for the cost of returning the product.
However, when reading NU Skin reviews online, we did notice numerous customers who have stated organizing a return is more complicated than the Returns Policy makes it out to be.
Nu Skin Promotions & Discounts
While NU Skin does offer occasional seasonal discounts that are worth keeping an eye open for, by far the most valuable promotion is the ADR (Automatic Delivery Rewards) program.
This program involves signing up for monthly product deliveries in exchange for discounted product packages, discounted shipping, and automatic shipment. In addition, you'll receive 10-30% in Product Points on every order.
There are conditions on who can sign up for the ADR program. This includes hitting a minimum PSV (Personal Sales Volume) of 50.
Contact Nu Skin
NU Skin offers multiple avenues to contact the customer support team, including live chat, email, and telephone. You can also contact customer service via Facebook Messenger.
The peak customer service hours are between 8 am-5 pm (MST) Monday to Friday. Business Support offers slightly longer opening hours than Product Support and is open until 6 pm (MST) Monday to Friday.
You can also visit their Instagram page.
Nu Skin Review: Editor's Verdict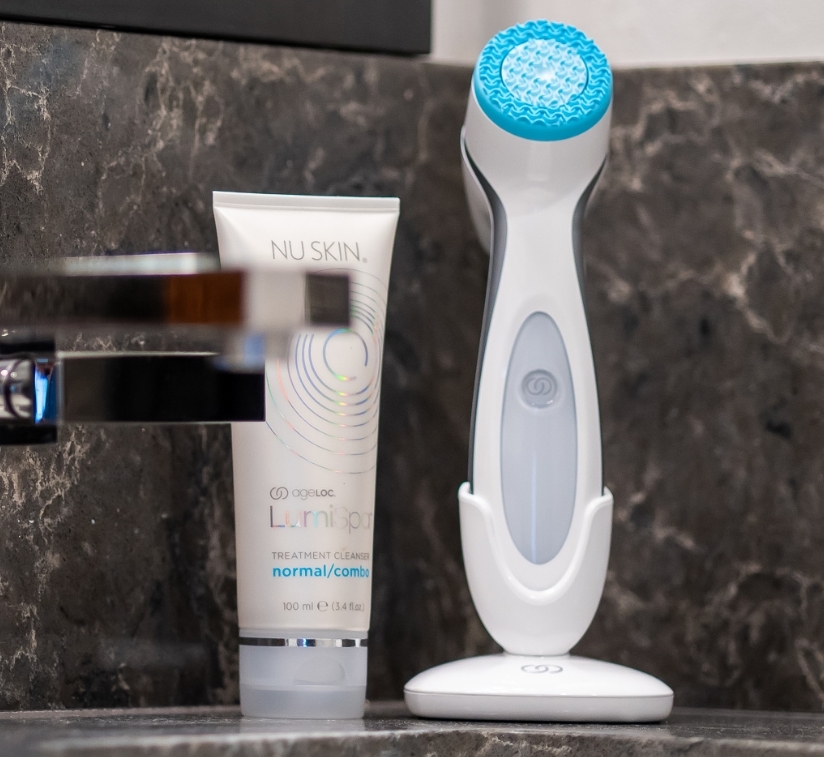 Overall, we were sucked into the NU Skin ideals. The products sound great, and there's a heavy focus on science and high-quality, proven ingredients that we do believe are effective in aiding healthier, younger-looking skin. If you're also wondering "is NU Skin cruelty free", then yes they are. So another plus point for the brand
That said, we would have liked a bit more information on the ingredients that are used in every product. Although most listed 1-3 key ingredients, the rest were only listed using scientific jargon that requires significant research to understand (unless you're already an expert).
And with so many negative NU Skin product reviews (especially for the toothpaste), we'd like a bit more transparency about what these products actually contain.
NU Skin reviews around the web don't help much with this, either. There are hundreds if not thousands of 5-star reviews out there for this company, raving about how much the brand has revolutionized their skin or immediately cleared up a problem they'd almost given up about.
However, there are probably equally as many negative NU Skin reviews stating the products don't work and customer service is almost impossible to get through to.
While the products sound good on paper, the concerns surrounding MLM structures give us pause. Perhaps if we were offered some samples to try the products would speak for themselves.
Still looking for the perfect body care products? Here are a few more popular beauty brands to consider: Credo Beauty Review, Coco & Eve Review, Billie Razors Review as well as Vanity Planet Review.
Nu Skin FAQ
How to sell Nu Skin products?
If you're interested in selling NU Skin products, you need to sign up to become a NU Skin Brand Affiliate. Once you've done this, you'll be exclusively authorized to sell the NU Skin range to friends, family, or strangers, in pretty much any way you see fit.
Not only can you sell the products yourself, but you can also earn an extra commission for signing others on to sell NU Skin as part of your team.
Does Nu Skin membership expire?
As long as you are an active user, your NU Skin membership will last for as long as you want it to.
If you do want to cancel your NU Skin account, you will need to write to the Brand Affiliate Support department notifying them of your desire. If your account is inactive for 12 months, it will be terminated.
Are Nu Skin products vegan friendly?
Nu Skin is very transparent about this question and they cannot confirm 100% that all of their products are vegan friendly. They can of course mention that some products like the Sunright Lip Balm contain beeswax, so it is not vegan friendly.
Nu Skin also explains that they cannot track what type of raw ingredients suppliers use, again not confirming whether they are 100% vegan friendly or not.
Does Nu Skin test their product on animals?
Nu Skin once again came through with the transparency. They claim that it is a priority to not test any of their products on animals. In case there are occasions where animal testing is mandatory, they do it in an ethical and cruelty-free way.
Which Nu Skin skincare products can my child use?
Most of the Nu Skin products are safe to be used by children with a few exceptions and warnings. No products should be used on children under the age of 2. They do recommend consulting a physician in case anyone under the age of 18 would like to use the products.