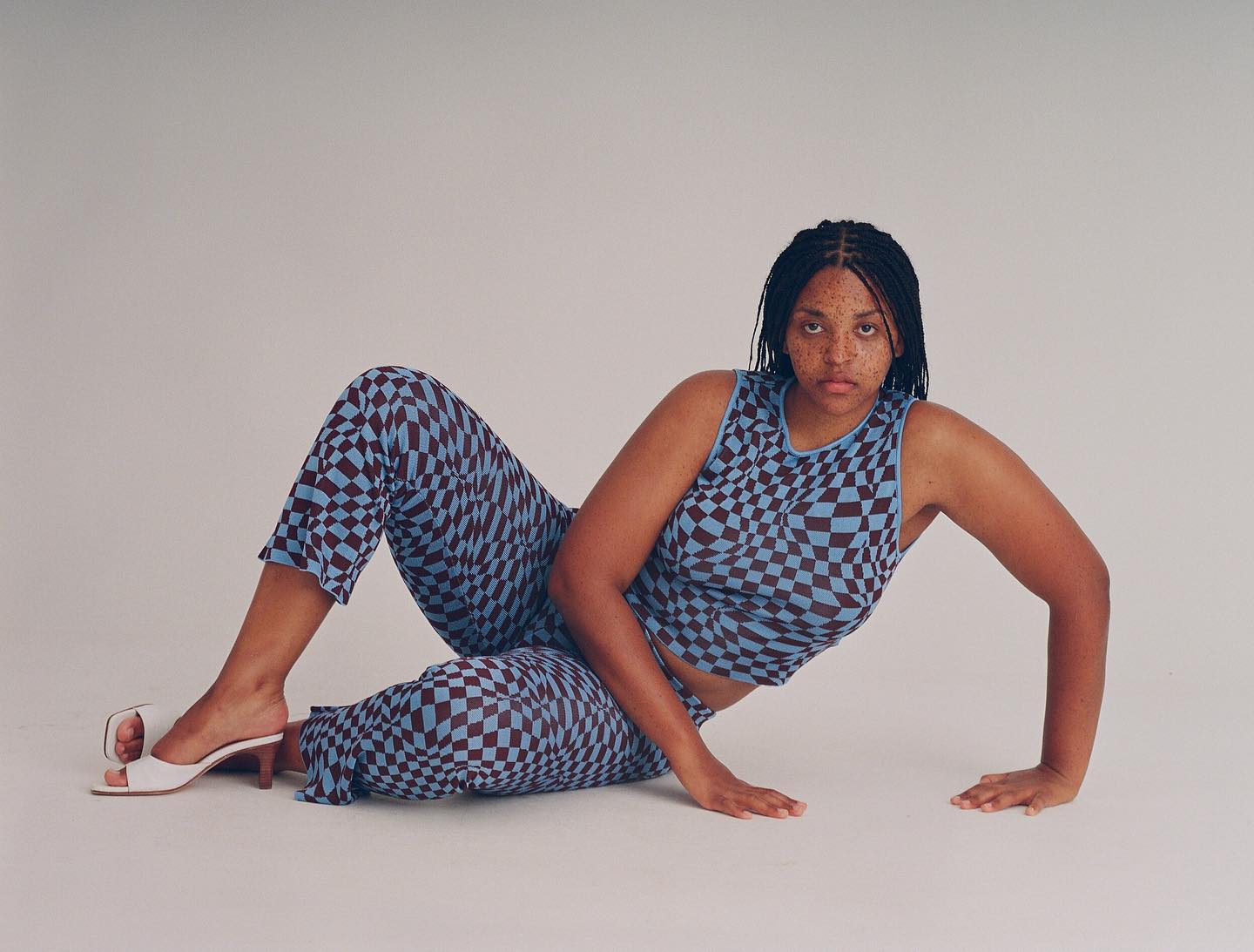 Paloma Wool is a well-known Spanish clothing brand based in Barcelona. Still, their products are used in significant parts of America and Europe. It is a sustainable fashion brand that works with local tailors in Spain to create outstanding pieces and designs. The brand offers a vast product collection from knitwear to dresses, shoes, sandals, and accessories. If you're based in the U.S. or E.U. states, you might have seen this brand in various fashion outlets. It has also been featured in Vogue, InStyle, and other famous fashion magazines. However, our Paloma Wool review offers a proper insight into the brand's products and sizes.
We'll also consider their prices and see if they're well worth the hype. Let's get into the review, shall we? 
About Paloma Wool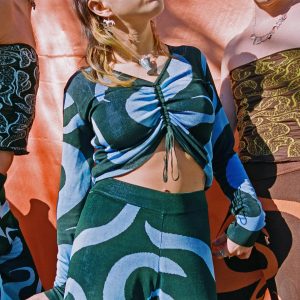 Paloma is a unique creative project founded by Paloma Lanna in 20 4. The company was established in Barcelona, where its products are painstakingly made by local Spanish craftsmen. It introduced a solution to the glaring gap in the modern fashion industry with a focus on sustainable and ethical production.
From childhood, Lanna had a good eye for beautiful designs, being the daughter of the founders of Globe and Nice Things, 80's Spanish brands. With her parents' influence, she entered the fashion world. After years of sourcing beautiful designs and fabrics, she's shaking up the fashion world with Paloma Wool.
The brand is an authentic Spanish brand that offers products made by local artisans to promote conscious manufacturing and sustainable clothing. Paloma Wool's product line features knitwear items and handcrafted leather goods made with fine detail. It claims that all its workers are fairly treated in ethical factories across Spain.
With 628k Instagram followers, the project incorporates photography and film productions to introduce Spanish art and creativity to the global audience. All Paloma Wool products include striking colors and patterns to create bold, unique pieces. Beyond fashion, the brand gives a voice to independent Spanish designers encouraging freedom of expression and diversity. Let's carry on with our Paloma Wool review. 
Pros
A Barcelona-based luxury fashion brand with an extensive clothing and accessories line
All products come in finely-crafted prints and designs made by local Spanish artisans.
Sustainable and ethical manufacturing
Clothes are made from renewable and eco-friendly natural materials
Offers worldwide international shipping
15-Day return policy
Cons
Poor product quality
Slow customer service response
Negative customer feedback
Paloma Wool Clothing Review
Paloma Wool offers a glimpse into Barcelona's creative space with products that showcase the talents of independent Spanish designers and local craftsmen. It explores different aspects of the fashion industry with innovative designs and items that come from the heart of Spa n. Its success in the E.U. and U.S. fashion industries has brought Spanish fashion into the global limelight.
The Paloma Wool clothing line includes knitwear, leather-crafted clothes, bags, shoes, and other accessories like belts or scarves. It is a sustainable brand that offers unique styles and designs in limited batches to reduce was e. Paloma Wool is also anti-fast-fashion, offering buyers well-crafted products that they will love wearing for years.
Since Paloma Wool has been mentioned in Vogue, Refinery 29, and is very popular on Intagram and TikTok. With positive reviews from influencers and celebrities, you may be tempted to shop with the brand. This review section examines the brand's products to see if they're actually worth the hype. Find out more below!
Paloma Wool Yin Yang Sweater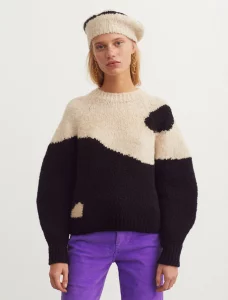 You can upgrade your wardrobe with the Paloma Wool yin yang sweater this fall and winter season. At first glance, you'll fall in love with the contrast yin yang design created with the black and off-white hues. The pattern comes together with a small black print on the white background and a white stain on the black canvas.
It features a square-cut silhouette with long sleeves, ribbed cuffs, and a ribbed round neckline. This sweater is super soft and comfortable with a lightweight, breathable material to offer an airy, light fitting. The unique style makes this sweater appealing to artists, photographers, and creatives who want to stand out from the norm.
The material consists of 36% wool, 15% alpaca, 35% acrylic, 13% polyamide, and 1% elastane. This Paloma Wool sweater is featured in the brand's knitwear collection, and it's ethically made in a local factory in Barcelona. Paloma Wool offers a size guide for this clothing to ensure it fits true to size. It also comes at a retail cost of €118.
Paloma Wool Pants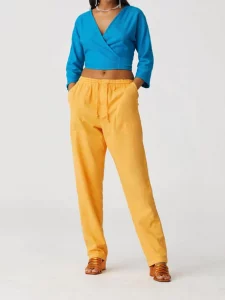 The Amigo Paloma wool pants are one of the brand's bestseller products. It is a unisex piece that offers versatility and welcomes different styling ide s. If you're a fan of bright, colorful aesthetics, you'll appreciate these orange-toned pants from Paloma Wool which you can wear all through the year.
The plain color design features a straight cut with a round hem, uncuffed around the ankles to offer a sharp, elegant silhouette. These Amigo pants are 100% cotton from high-quality thick and breathable fabric. It also comes with double-sided pockets, which help carry around essential items.
You can pair the pants with a long-sleeve blouse or crop top, T-shirt, or button-down shirt – The outfit options are endless with these Amigo pants. It's also suitable for a casual outing or grocery shopping on the weekends. All you need is €129 to claim your new favorite Paloma Wool Pants.
Paloma Wool Dress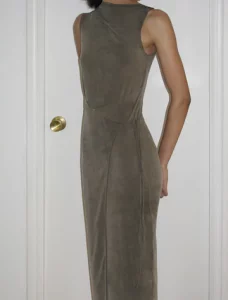 The Paloma Wool dress collection features a wide selection of streamlined designs and outfits that leaves you feeling like you're in an editorial shoot. They offer short dresses and long and midi-length gowns in different styles and aesthetics for individual tastes. There's something for everyone in this product line.
One of the brand's bestsellers dresses is this Eye print midi-length Cuidao dress which comes in varying sizes from X.S. to  L. The design includes an intricate detailing of the human eye created with a black, grey, and brown color palette. The super-soft sheer fabric creates a mesh effect which makes the design even more lifelike.
This Cuidao dress was made in Portugal from 92% FSC viscose and 8% elastane. Paloma Wool also claims that this dress is made with Reactive digital printing, which helps save 50% of water, reduce carbon emissions by 17% and remove energy waste by 1 %. You can wear this dress for a casual stroll in the park or for Sunday Brunch with the girls. It only costs €179.
Paloma Wool Jackets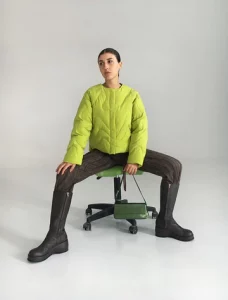 Paloma wool jackets stand out from the norm, from cropped blazers to knit sweaters to your classic puffers. It is the perfect clothing item to upgrade your look from basic to fashionable. The brand offers various styles and designs from which to choose. In fact, it's common to see celebrities wearing Paloma Wool jackets on Instagram.
For instance, this Hokusai puffer jacket is one of our favorite items from the company. It features a collarless high-neck in a square cut silhouette and comes with a security zipper. The Jacket also features an asymmetric wave design in a dark green color creating a perfect item for the fall and winter seasons.
In addition, we love that the Jacket is sustainable and made of fully renewable materials. The shell garment and lining consist of 100% recycled polyester. At the same time, it finishes off with recycled down filling for the padding. You can style this Jacket however you like, but it goes perfectly with long trousers pan s. And it comes at a retail cost of €265.
Paloma Wool Shoes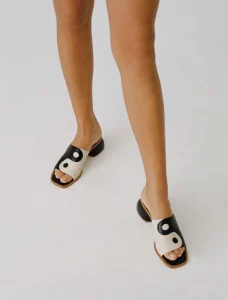 Some of the world's finest leather craftsmanship is some Spain and Ita y. Paloma Wool's product line features locally made shoes with high-quality leather and other renewable materials. It is one of the brand's main selling points asides from their clothing collection and offers a wide selection of heels, clogs, flats, brogues, and all kinds of shoes.
You've probably come across these shoes in online retail stores and Instagram ads. It is one of the most well-known Paloma Wool shoes with timeless, intricate yin ying design. Many customers confirm that it pairs well with various outfits and can be worn for casual and formal occasions.
These leather sandals come with a lined rounded heel, 4.5cm high, and a square-cut toe to give a lovely minimalist fra e. It can match the Olivia Yin Yang bag, and if you try this combo, you'll definitely be the most stylish at any event. You can use the size guide to ensure a perfect fit and get your pair of the Balance Yin Yang shoes from Paloma Wool for €175.
Paloma Wool Review from Customers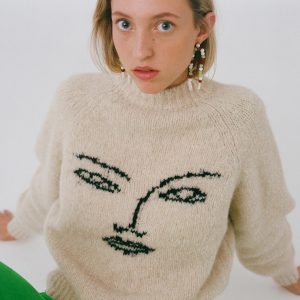 To offer more honest insight into this company, we examined a few Paloma Wool customer reviews to see what actual users say about the brand. Unfortunately, the brand does not offer customer reviews on the product page. Hence, it was hard to find customer feedback. But we came across reports on Trustpilot and Reddit, which featured a few comments.
On Trustpilot, Paloma Wool has highly poor performance of 4.2/5 stars. Users had mixed feelings about the brand's products and services but the complaints are more than the praises. Most of the positive comments stated that they loved the beautiful designs and unique style. One customer's who got the Paloma Wool sweaters stated,
"I have three sweaters from Paloma; I love the style; they are not long like many jumpers are, and the quality is going d. I love the alpaca mix as it makes the jumper very warm and soft. I will buy from Paloma again."
However, other customers had a more unpleasant experience. Some customers complained of the wrong product quality and stated that they were disappointed with the brand.
Further customer reviews
Meanwhile, some reported poor shipping services and poor customer service. This customer experience was, "I ordered a package and got the wrong one! They didn't organize a carrier to pick up until I sent them an email that I would not waste any of my time on their mistake! also, the boots I ordered are uncomfortable and not worth the quality vs. price."
Other comments said, "I bought the iris trousers, and while they are beautiful, they are awful quality. They began to fall apart after the first use and after 3 years are completely unusable."
We also found a Paloma Wool Reddit thread where buyers gave negative reports about the brand. Many customers were not happy with the product quality and customer service. Still, users confirmed that they loved the unique styles and patterns. But the major complaint was that Paloma Wool does not fit true to size. This Reddit user shared that,
"I've bought the iris pant and Orinoco pants on two separate occasions in size small, and IDK why, but they're massive one? The crotch is really long and baggy – when I pull them up, so the crotch doesn't hang, they go past my ribs! The waist is also quite baggy even though I'm a w26 (a standard 6- ). Kind of frustrating."
From the reviews above, it's clear that Paloma Wool offers beautiful, unique clothing in elegant style and design s. However, you may not appreciate the product quality, and their customer service is also unreliable. But you can see for yourself and have a wonderful experience with the brand.
Sign Up For Paloma Wool
The Paloma Wool headquarters is in Barcelona, but their products are available in the U.S. and all parts of the European Uni n. You can register for an account to shop freely on the brand's official site. This way, you can manage your order and monitor delivery as well as other benefits.
Where to Buy
To get exclusive access to all Paloma Wool products, you can shop from the brand's website. However, some customers prefer to shop from online retail outlets in the U.S., such as Lisa Says Gah, Liberty London, Vooberlin, Garmentory, and Vestiare Collective. You may also find some of the brand's products on Amazon.
Paloma Wool Shipping and Return Policy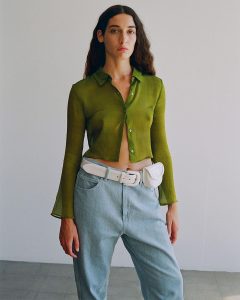 You'll be glad to know that although the Paloma Wool headquarters is in Barcelona, the brand ships to the US, Canada, and other Americas. Also, it ships to Asia, Australia, and many countries in Africa. And every region has its estimated shipping rates and Times. Ground shipping to the United States and Canada costs €10.
The general shipping period is 7-9 working days. All the company's orders ship through D . Shipping rates for South America and African orders cost €22, while Asia and Australia's shipping fee is $ 5. Paloma Wool states that the buyers may be charged extra costs for any customs charges for international orders.
However, if you're not satisfied with the product or you change your mind, you can make a return within 15 days of delivery y. For an item to be eligible for returns, it must be in perfect condition, including the original shipping lab l. If you want to process your returns, you can contact the Paloma Wool customer care service.
Once your package has been received, the refund process will begin, and you'll get a refund of your initial payment. Still, you should note that a return fee of €15 will be deducted from your refund payment. Also, the brand has an exclusive no return or exchange policy on online archive pieces.
Promotions and Discount
You can follow the brand's newsletters to get updates on new discounts and promotions available on the website. Paloma Wool sales and special discounts are exclusive to the official site.
Contact Paloma Wool
We haven't covered something in our Paloma Wool review? You can contact any customer care representative through email at [email protected] or through the online contact form. The customer service team is open from Monday to Friday from 10:00 to 14:00.
Paloma Wool Review: Editor's Verdict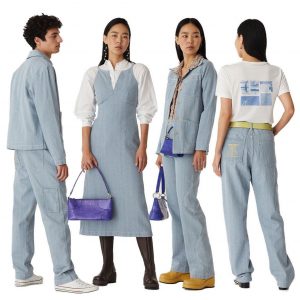 This Barcelona-based creative project has stormed the fashion industry with products made by original Spanish craftsmen. Paloma Wool is well known for its beautiful, intricate patterns with styles, including prints made from sustainable renewable materials. The brand is making a massive buzz globally, especially in the Americas and E.U.
Nevertheless, our detailed and objective Paloma Wool review offers you a clear insight into what shopping with the brand is li e. However, based on the customer reviews, we score the brand 3/5 stars. It has a poor performance on review sites with multiple customer complaints of poor product quality and lousy customer service.
For a luxury brand, Paloma Wool's services are not impressive, but we appreciate the objective of sustainable production. Some of the brand's products are made from renewable and 100% recyclable fabric. The products are also made in small batches to reduce waste supporting the anti-fast-fashion trend.
Are you looking for other fashion brands? Consider reading our reviews of Amour Vert, The Frankie Shop, and Berrylook. 
Paloma Wool FAQ
Is Paloma Wool ethical?
What many users want to know is, is Paloma Wool ethic l? We've confirmed that the brand's products are made by local Spanish artisans in their ethical factories in Spain.
Is Paloma Wool sustainable?
If you're wondering, how is Paloma Wool sustainable? You can check the product page, where the brand features full details on the renewable materials used for design.
Does Paloma Wool fit true to size?
The brand claims that all its products fit true to size
What country is Paloma wool from?
Paloma Wool is from Barcelona, Spain.