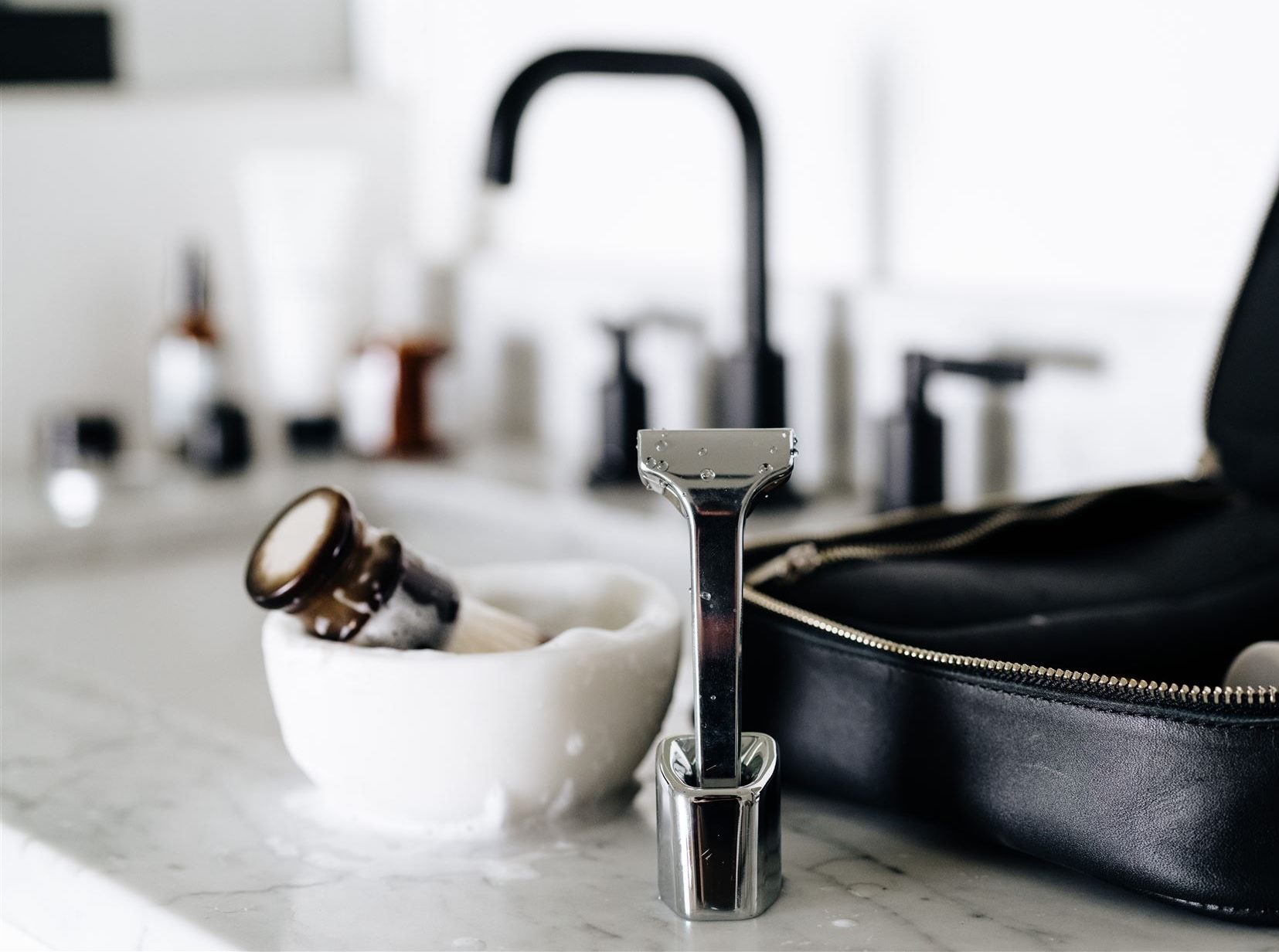 What adds more to your personality than a clean-shaven face and a perfect jawline? Built like a tank and driving like a tesla, the Supply Shave razors help you carve a sleek edge and bestow you with a picture-perfect look. Smooth to your face and smooth to your wallet, Supply Shave not only protects you from the bitter cuts but also saves you from costly and flimsy choices you make for your shaving gear. Supply shave products comprise universal blades made of 100% stainless steel which brings the exact tender touch your skin has been looking for. The single-blade razor design avoids cutting the follicle of your facial hair avoiding all the harsh burns, bumps, and irritation. We bring to you an in-depth Supply shave review, and also Supply razor review with all the details that help you make the right choice for your face so you can enjoy a no-compromise shave.
About Supply Shave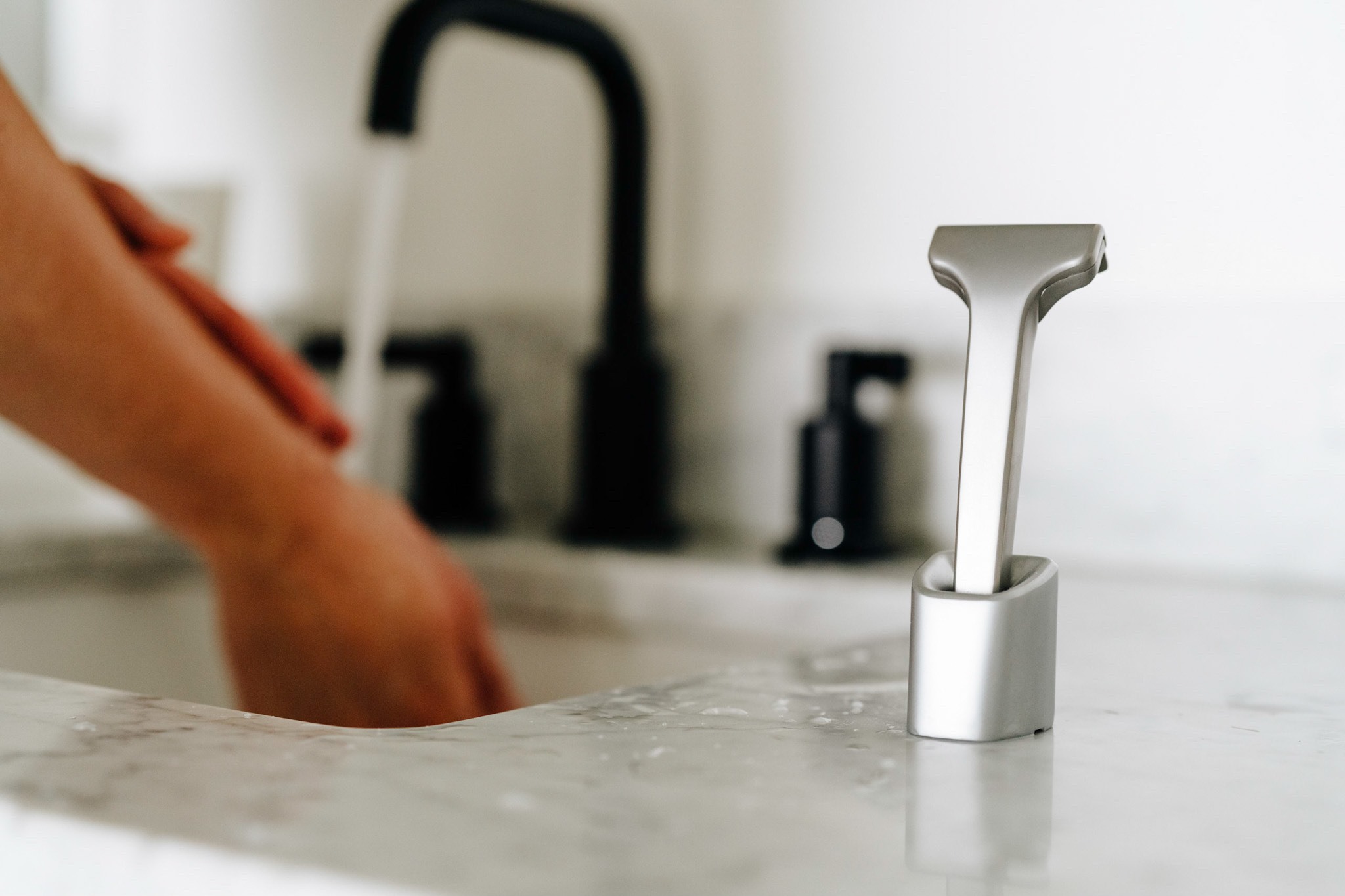 The story of Supply Shave started from one fine day of a husband and wife and wife in Texas, U.S. The couple, tired of under-performing and constantly breaking-down kits, set out to design their own durable, functional, and iconic shaving and grooming essentials.
Hence, Patrick Coddou and Jennifer Coddou have been the proud Co-founders and triumphant Co-CEOs of the flourishing production of Supply Shave since 2015.  Their mission does not end at supplying the top-notch quality products in the market with their names on it, however, their vision grabs a wider scale of inspiring a whole lot of community in doing things the right way!
Operating lean and in-house, Patrick, Jennifer, and the team tend to ornament their production line with the world's finest material. According to them, if the product does not turn out to be hardworking, long-lasting, and ruggedly handsome, the product is not worth producing.
So, what are you looking for? Skip your no-shave Novembers as Supply Shave brings you the perfect blade fitted in the perfect razor.
Pros
Nickstop technology razors with 16 precision fins reduce cuts by 75%
Sustainable, recyclable, and long-lasting products
Lifetime warranty
Plant-based and environment-friendly ingredients utilized in grooming creams
The product guidelines highlight tips and tricks for a safe shave.
100 days risk-free trial with a money-back guarantee.
Cons
The product range does not extend to multi-razor blades.
The razors particularly accept non-proprietary "injector" style blades.
International orders are subjected to no tracking once the package reaches the recipient's country.
Supply Shave Products Review
The Supply Shave product line consists of all the necessary items you require to form a perfect shaving kit and face-care routine. Given below are comprehensive reviews of some of the flag-bearing products of supply shave.
Supply Single Edge Razor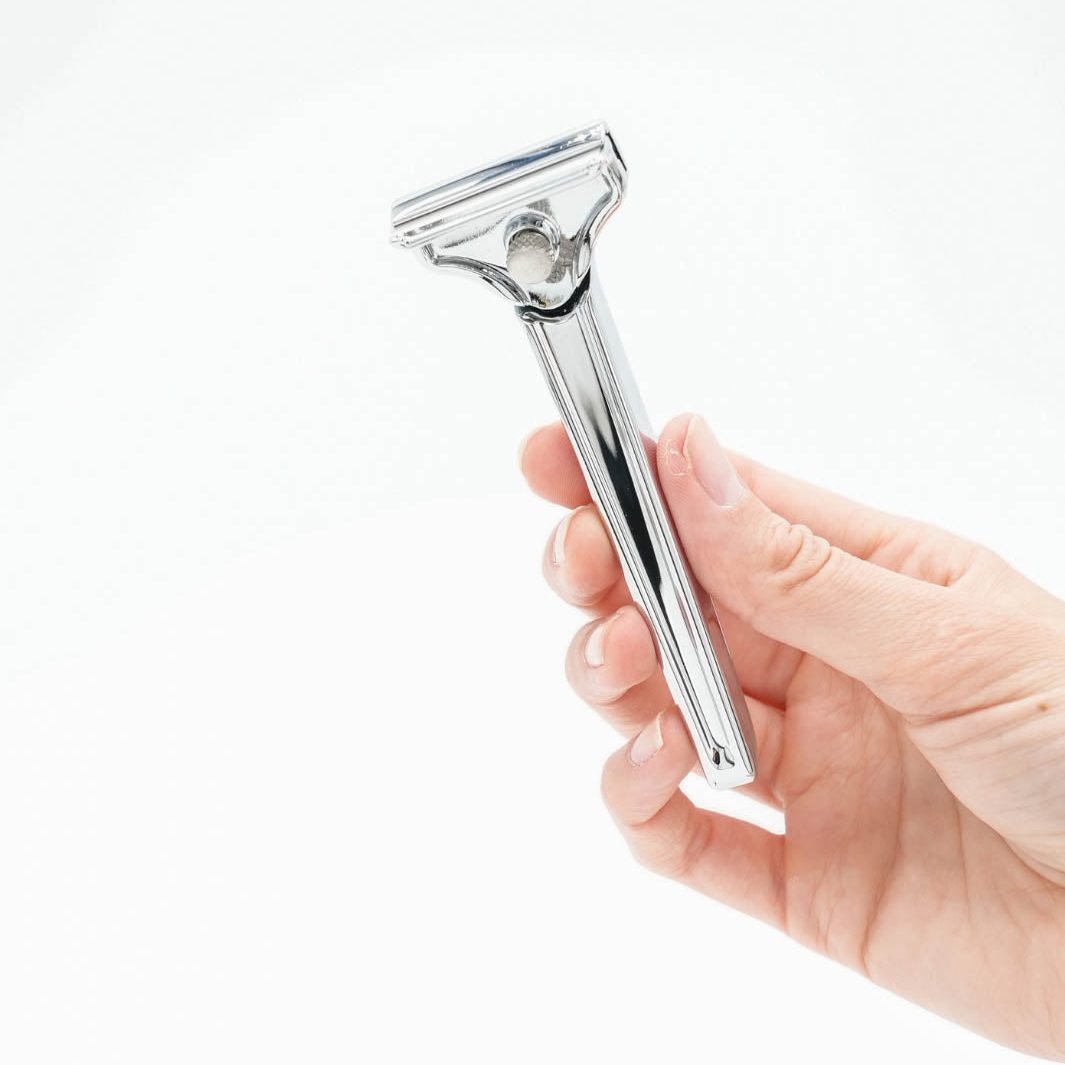 One of the most prominent products of Supply Shave is designed to give you the best shave of your life. Made of fine alloy and steel, the product is easy to use for beginners and is suitable for all skin types.
Supply shave not only cares about your skin but also makes sure you remain in style right out of your bed. Hence, they have launched a Supply Single Edge Razors in various styles such as classic matte, mirror polish, matte black, jet black, and normal stainless steel.
The product comes with an 8 Blade Injector Blades Pack. Finely chiseled, these blades are easy to change and safe to handle. Every blade in the pack allows you to enjoy no burn, no cut shaves for 8-10 days in a row.
In addition to this, the product comes with the 3 custom shave settings from sensitive to comfortable and ultra-close. This allows the user to adjust the angle of the razor with the shave intensity of your skin.
Unlike multi-blade razors, the conscientiously designed single blade razors avoid the deep cutting of your underskin hair and results in no bumps and no irritation clean shave. The injector blades are a life changer!
Brace yourselves with the latest Supply Single Edge Razor 2.0. The relaunched version of the product comes with Nickstop technology, solid metal construction, and clog-free design to enhance your shaving experience and protect the charm of your face from brutal nicks and cuts. The safety bars stretch and protect your skin while the fins lift and guide hair to the blade.
Supply Razor Blade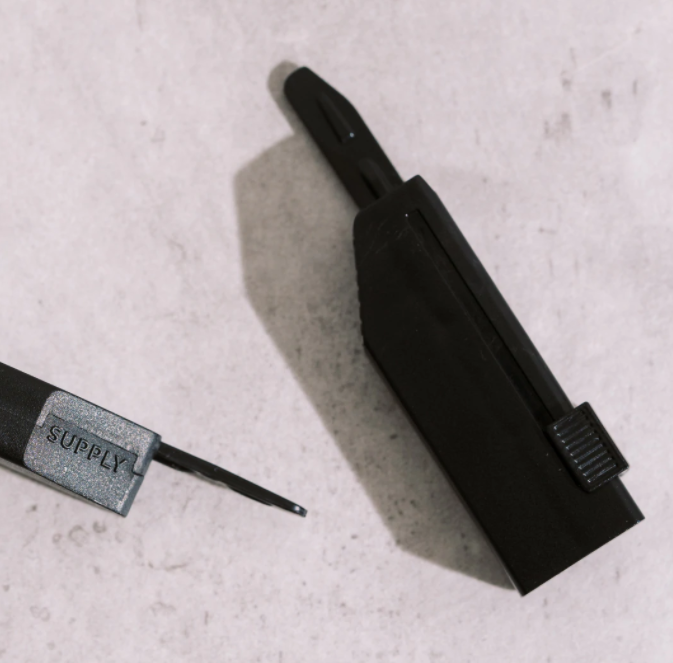 The Supply Razor Blade collection brings you the premium quality Black Label Blades especially made in Seiki city, Japan for optimal sharpness. The state-of-the-art technology is fused with ancient Japanese forging skills to bring about the most renowned shaving blades in the whole world.
The right supply blade brings the right supply shave. These blades shape the perfect match with the single edge family razors to produce the ultimate shaving experiences of your life.
The blades are non-proprietary and made up of chromium-coated high carbon stainless steel. Moreover, they come with a  blade disposal slot in the back. Hence, you would never have to worry about filling your trash with sharp objects. Not to mention, they are recyclable in nature.
The purchase can be made in flexible quantities of 8 blades packs, 16 blades packs, and 24 blades packs with a one-time purchase as well as a subscription option.
Supply Silvertip Synthetic Shaving Brush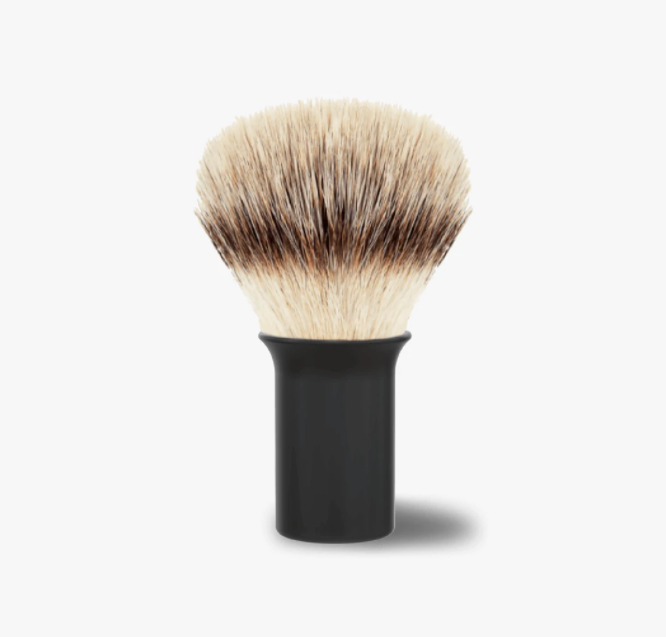 Coming up next in your shaving kit is the silvertip synthetic shaving brush of the Supply collection.
Fashioned by hand, the product consists of custom-designed Silvertip Synthetic™ fibers
and polished acrylic handles to give you a smooth and irritation-free shave and elevate your morning routine to the next level.
The exclusive quality supply silvertip synthetic shaving brush creates an incredible lather and comes in three different styles of matte black, classic matte, and faux on horn.
The lightweight makes it easy to grab and easy to shave. Whip it well and pair it with our Ultra Lather Shaving Cream for the best results.
Supply Razor Stand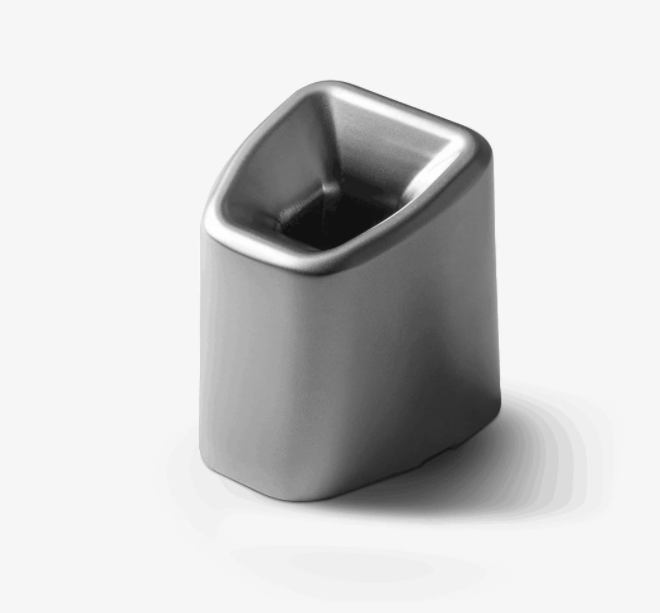 A regular on-shave person you definitely require something to store and showcase your shaving weapons. Your wishes don't go unperceived by Supply Shave.
The Single Edge Razor Stand is designed to keep your blades high and dry. The Single Edge Razor Stand fits your razor like a glove with its streamlined and compact design. The stand keeps your razor head high above the flowing waters and soapy puddles of your bathroom sink allowing it to dry completely after each shave expanding its lifespan.
The stand is coated with aerospace-grade PVD chrome, which protects it from the elements such as shower steam and badly aimed towels.
An elegant supply razor asks for an à la mode supply razor stand. For that purpose, the Supply Shave brings you the Supply Razor Stand in different designs of classic matte, mirror polish, matte black, jet black, and normal stainless steel.
Not only does it add a dash of flair to your bathroom but it also increases the lifespan of each razor blade.
Feel Good Face Wash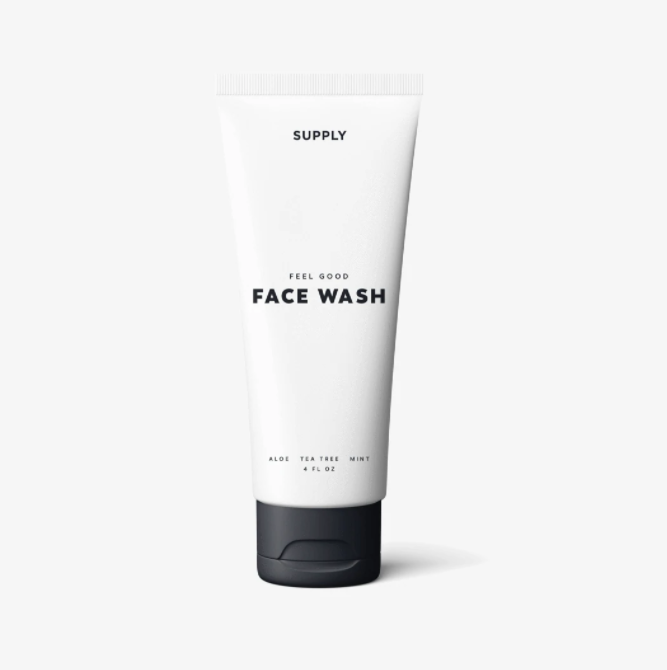 Last but not the least, the Feel Good Face Wash comes with the special Aloe Tea Tree Mint ingredient to bestow the soft-touch tenderness to your skin after the blades leave your skin.
The supply face washes have been highly appreciated for their plant-based and water-free petroleum jelly production. Fruit Extract, Citrus Lemon, and Camellia Sinensis are also some of the primary components in the face wash that give the dreamy fragrance to your skin. The plant-backed elements wash away the impurities of your skin giving your face an acne-free, charming look.
In addition to this, Supply Shave gives a special offer on its face wash products where $16 earns you a one-time purchase and $13 earns you a whole subscription saving 20% on your purchase.
A smooth shave followed by a smooth wash forms the perfect beginning of your day.
Supply Shave Reviews from Customers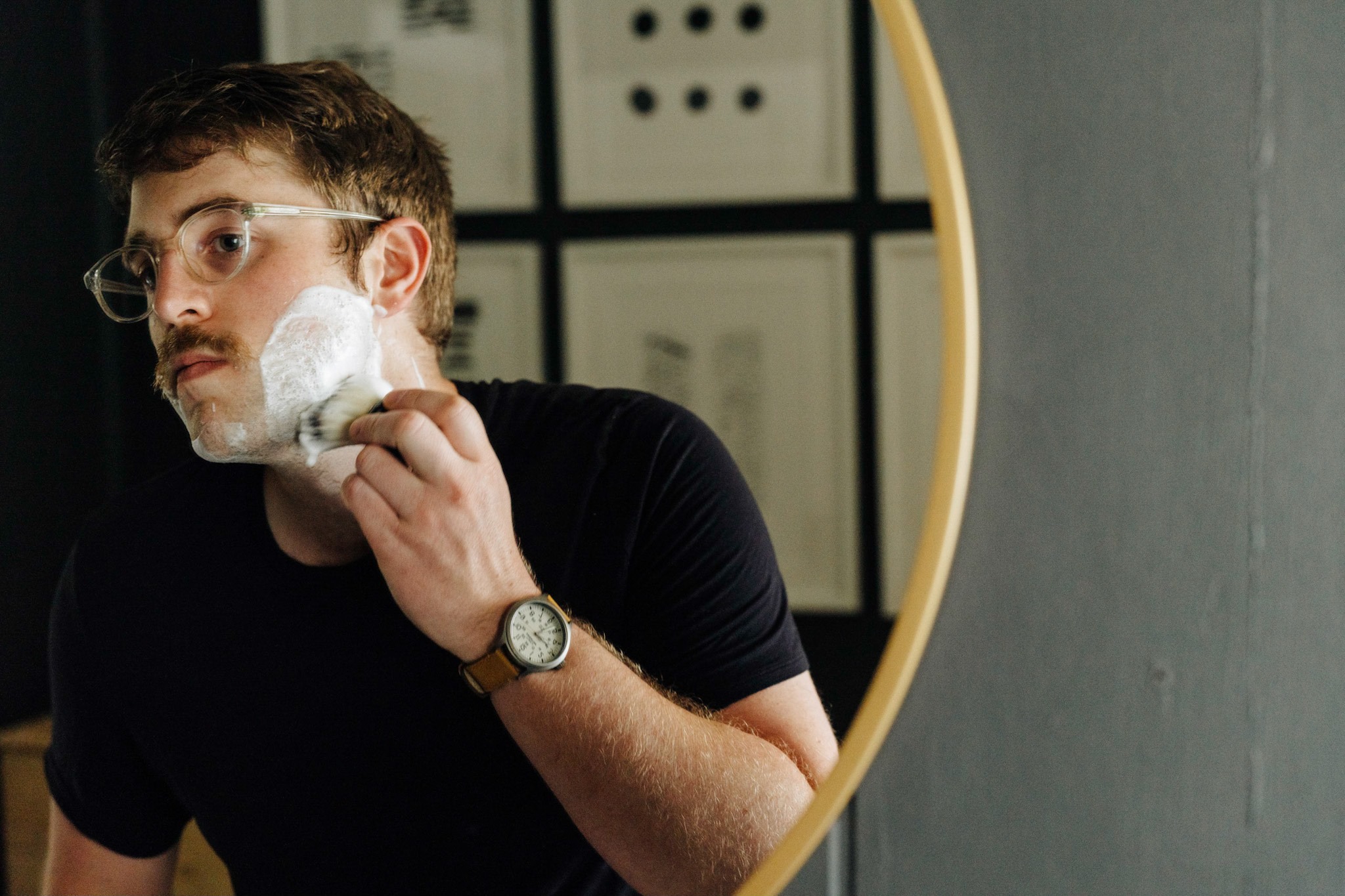 Nevertheless, the perfect decision for a long-term relationship with a brand or not is made after giving a swift look over the customer reviews.
Astonishingly, all the product categories of Supply Shave come with 5-star ratings.
A happy customer using Supply Single Edge Razors commented, "Until today I was using a multi-blade razor from a subscription service and would always have a red irritated neck and the pain from snags. I followed the guide and I'm blown away at the difference already. I had probably 3-5 days of growth and there was no snag at all."
Another customer enjoying the sleekness of Supply Blade Razor Pack said, "The blades are very sharp and smooth. They cut my hair like a hot knife through butter and I love it. So going to order more of these before I run out."
We also found another happy comment cherishing the output of Supply Face Wash. According to the buyer, "This stuff is the best face wash I have ever used! I've been into skincare for a long time as a guy. This face wash will leave your face feeling refreshed and moisturized. I honestly don't think you would need another face wash after this. Plus, they send it to you on a schedule if you want, which makes it so easy."
The general reviews of customers were found to be lying in the highly satisfied category and awaiting to make their succeeding purchases.
Sign Up for Supply Razor
The website allows a feasible search option to save your time. Moreover, attach the guidelines of usage with each of their products. In addition, it offers the Quickload cartridge option for the ease of the customer.
Where to Buy Supply Shave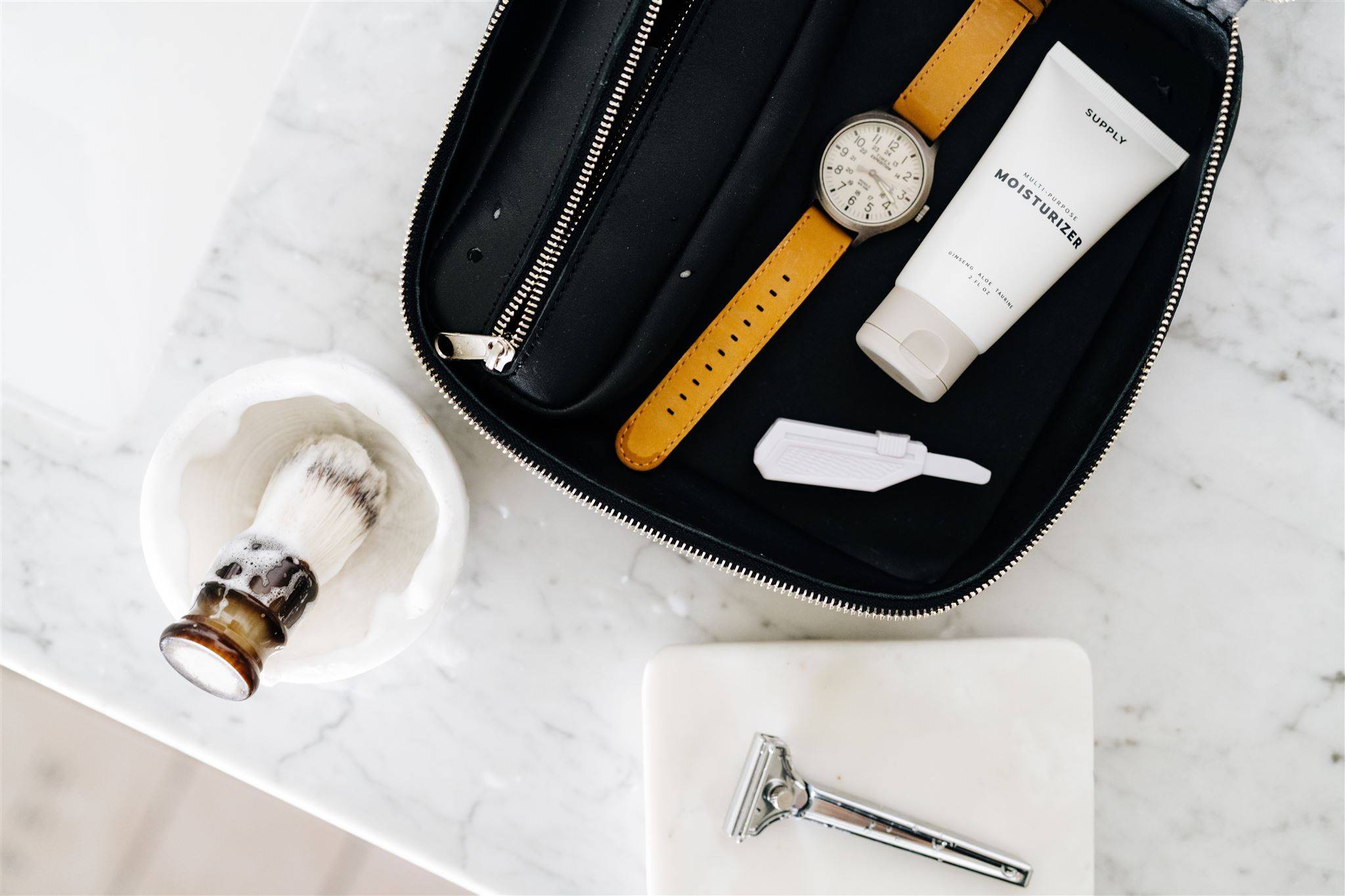 The Supply Shave as mentioned maintains a  user-friendly website on www.supply.co. The supply shave also owns its own supply chain showroom in Fort Worth, Texas.
Apart from this, the products are available in 11 other body and face care shops in the U.S. covering different states of the U.S. Moreover, they have made their products available in different body shops around the world to provide their customers with the perfect-pitch shaving and grooming tools wherever in the world they reside.
Some of the countries where their products have made a retail store mark are Australia, Bahrain, Bangladesh, Chile, Czech Republic, Denmark, Hong Kong, Iceland, India, Japan, Kuwait, and many others.
Supply Shipping and Return Policy
The Supply Shave offers free US shipping on any order over $35. Orders under $35 will cost a flat $4.95. Typically the product reaches your doorstep in 3-5 business days.
International orders might ask for a longer duration, however, they have been running steam high even during the maddening times of the Covid-19 pandemic. Orders are being shipped every business day from our warehouse in Austin, Texas.
Other than that, for international orders, discounted shipping is provided starting at just $9 which is calculated at checkout based on order weight and destination. Moreover, Supply Shave offers two worldwide shipping options, namely the Economy and the Express, available as per the affordability and feasibility of the customer.
Supply Returns
The return policy of Supply Shave is simple- you either love their products or return them back. The return policy comes with a 100-day money-back guarantee with no questions asked. The Supply Shave also covers the return shipping cost for you.
If you decide to return any of their products, you simply get in contact with the team and any of them will be happy to help.
Nevertheless, products must be returned in new-like conditions with the original packaging. Whereas, consumable products such as shaving cream, post-shave, and skincare must be at least half-full.
Moreover, in case of international orders, if the package cannot be delivered and is sent back due to customer absence, an incorrect address, or refusal to pay import taxes the shipping cost for the order will not be refunded. The return shipping cost will then be deducted from the customer's refund. In case the package is not returned, the order will become ineligible for a refund.
Supply Promotions & Discounts
Save and shave with Supply Shave's promotions and discounts.
Supply Shave comes with a special military discount where they offer active and retired members of the military a 15% discount on all their orders made from the official website. After you verify your military status with your ID, they give you a custom coupon code thanking you from the bottom of their heart for serving in the armed forces of the United States of America.
Other than that, Supply Razor provides separate promo and discount codes together with subscription offers to assist their customers with their purchases. These codes are specifically dedicated to the type of product such as a special supply razor discount code for premium quality supply single edge razors.
Contact Supply
Supply Shave loves to hear from its customers and values your responsive feedback. They have designed a special "Talk To Us" section on their official website for their customers to reach out to them at any time. Other than that, they can also drop a line at h[email protected] for the Supply Shave team to address their issues.
Supply Razor Review: Editors Verdict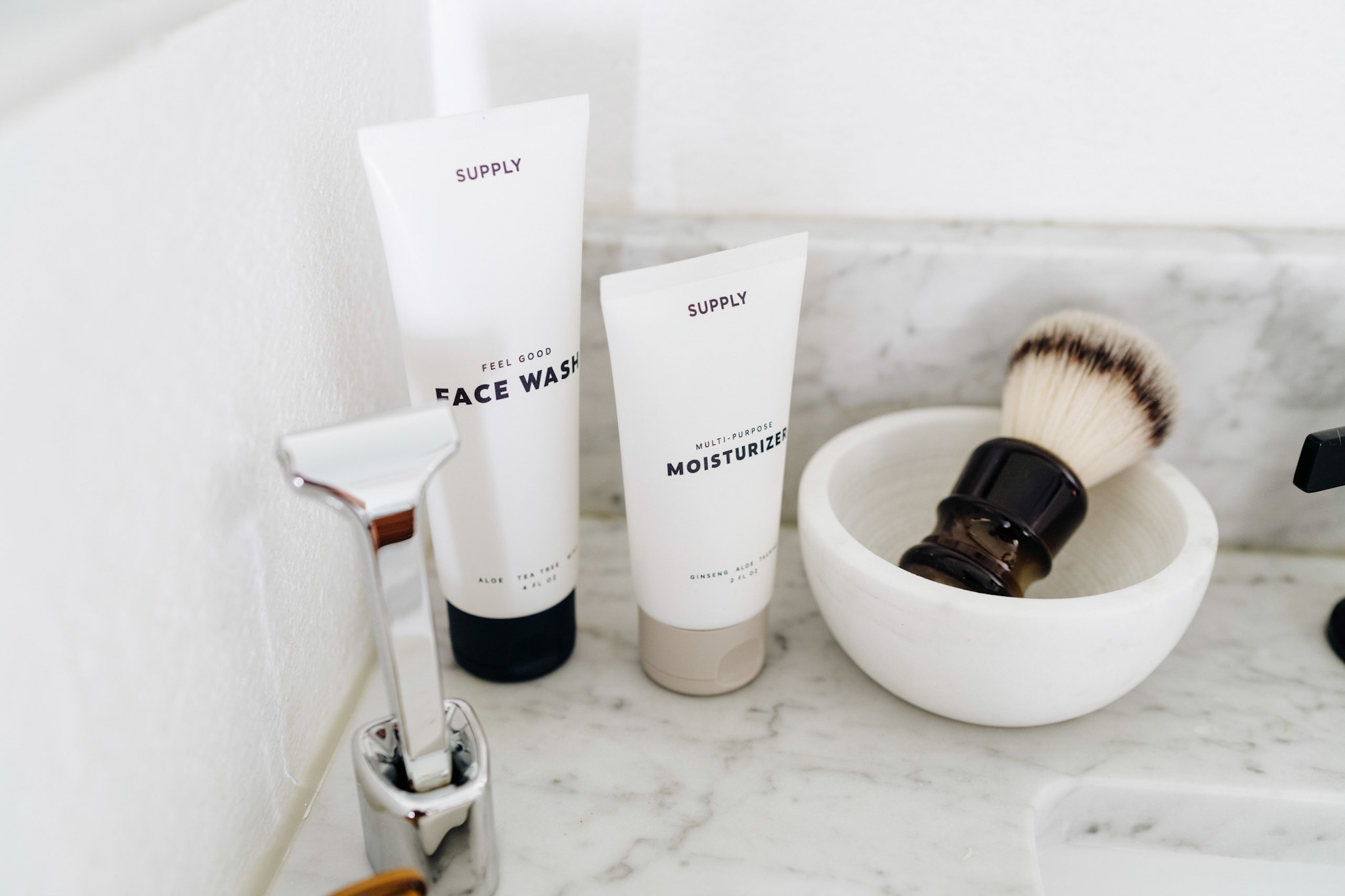 Viewing the comprehensive supply razor review and other supply product reviews, I would undoubtedly recommend Supply products and would advise my readers not to rush for multi-razor blades for the time-saving myth.
Your skin shall be your first priority and Supply products add all the necessary ingredients to actually make it a priority.
Looking for other men's grooming tools? Check out these reviews of Bevel Review, Manscaped Review, Cardon Skincare, and American Crew Review.
Supply Shave FAQ
Is shaving with a single Supply blade better than five?
Multi-blade razors are designed to shave below the surface of your skin, pulling hairs up and cutting them too close. This causes irritation and ingrown hairs. The Single Edge is designed to shave at the surface of your skin, providing a close, comfortable, and irritation-free shave.
Is shaving with a Supply Single Edge safe?
The Single Edge is very safe to use, especially once you have mastered its technique. It also comes with three custom shave settings to adjust your shave intensity.
Can I use the Single Edge to trim my beard?
Yup! And it should be much easier than trying to trim and line up your beard with a multi-blade razor because you only have to worry about the positioning of one blade instead of multiple.
Can women use the Single Edge?
Absolutely! They have many women customers who love using the Single Edge to shave. Their co-founder, Jennifer created an entire blog dedicated to this topic
How do I clean the Single Edge?
The Single Edge (whether Alloy or Steel) is made out of 100% metal and super easy to clean. You want to start by leaving your razor under running warm water to wash off hairs and any residue after each shave. Ensure you shake out any excess water from the razor in between uses.
Moreover, if you're looking for a deeper clean, a quick dip in rubbing alcohol will also remove any water build-up you may not be able to see. After the razor is dry, you may use a gentle household stainless steel cleaner to polish and buff the razor.