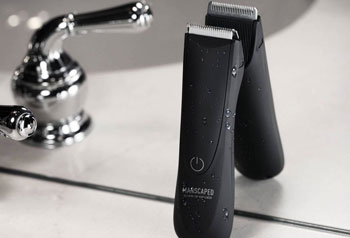 Grooming is no longer a hairy subject for men; in fact, both skincare and shaving – above and below the waist- are something that more and more men are proudly and rightly embracing. At least a part of this trend can be attributed to Manscaped, a popular male grooming brand, for its efforts in the men's shaving and grooming industry. Manscaped prides itself on providing men with tools designed for superior and precise shaving and trimming. Recently, the brand has branched out into other areas as well, offering not only quality ear and nose hair trimmers to their male audience, but deodorants, clothes, travel bags and manicure kits.
If you are looking to improve your appearance and up your shave game, Manscaped has probably caught your attention. After all, the brand has been featured in numerous popular outlets, including Shark Tank, GQ, Forbes and ESPN, plus, their ads are practically everywhere. But are they really worth the hype? Find out what we think down below.
About Manscaped
Manscaped began their men's grooming empire in 2017 as a reaction to the small number of options for men who want to take good care of their appearance. The founder and CEO Paul Tran noticed that very few businesses are aimed directly at men's grooming, and men who groom were forced to use generic shaving products that are often dangerous and inefficient for shaving sensitive areas.
The lack of products available for male grooming was the polar opposite of the crowded women's grooming industry; Tran wanted to bring men's grooming to a similar level.
Manscaped is all about creating affordable yet quality and safe grooming products to give men confidence and control over their appearance. Manscaped hope that by giving men the ability to look after their appearance the right way, they will look, smell and feel better, ultimately becoming more confident in their bodies.
More about Manscaped
The brand has a vast range of products, but they are most notable for its flagship product, the Lawn Mower. The Lawn Mower is an industry-leading battery-operated groin and body hair trimmer that offers a safe and comfortable grooming experience to men.
Manscaped's mission of inspiring greater openness and hygiene amongst men has been transferred over to their philanthropic activities. The brand has a partnership with the nonprofit Testicular Cancer Society which aims to raise awareness of the risks and prevention of testicular cancer amongst 15-35-year-olds.
Manscaped has helped the Testicular Cancer Society to provide more help to testicular cancer suffers and survivors, as well as those who care for them. Commendable, we have to say.
Manscaped is also quite flexible as they sell their products individually or through subscriptions. The most popular of these is the Perfect Package which is onto its 3rd version and now includes Manscaped boxers as well as the latest versions of their Lawn Mower, ball toner, and ball deodorant.
Pros
Manscaped uses premium materials and boasts excellent craftsmanship
The Lawn Mower 4.0 is a top-quality flagship product
A versatile offer includes trimmers, shower gels, groin and foot deodorants, and other men-specific products and accessories
Products are available as a one-off purchase or regular subscription
Excellent customer service, especially if an order arrives with something missing or broken
If used correctly, Manscaped is much safer than a regular razor
Manscaped has successfully changed attitudes towards men's grooming, giving men more confidence
An opportunity to support their partnerships with testicular cancer charities
Cons
The packing of products sometimes appears rushed
Some customers have difficulties using their Lawn Mower 4.0 safely
Overusing the COVID-19 crisis as an excuse for slow service
Manscaped Products Review
The Performance Package
The Performance Package builds upon the successful Perfect Package 3.0 to offer men everything they need to keep their hair in check. It comes with a Lawn Mower trimmer (the 3.0 version), Weed Whacker, a nose hair trimmer, Crop Reviver, a ball spray toner, Crop Preserver, an anti-chafing ball deodorant, and Magic Mat, disposable shaving mats.
The Performance Package is an excellent choice if you travel regularly as it also includes a free Shed travel bag, whose value is normally $39.99. As a bonus, the set includes a pair of anti-chafing boxers to keep you comfortable at all times.
The Manscaped Lawn Mower 3.0 features SkinSafe technology, allowing for a comfortable and safe grooming experience. The main differences between the 3.0 version and 4.0 are in the blade head and the level of waterproofing. Naturally, the newer model is better overall (it's also easier to charge as it's wireless), but to be frank, the improvements are not dramatic, which is to say, both 3.0 and 4.0 are great trimmers.
The Manscaped Performance Package comes with a $119.99 price tag which can be reduced to $109.99 if it is bought alongside the Peak Hygiene Plan.
Crop Care Kit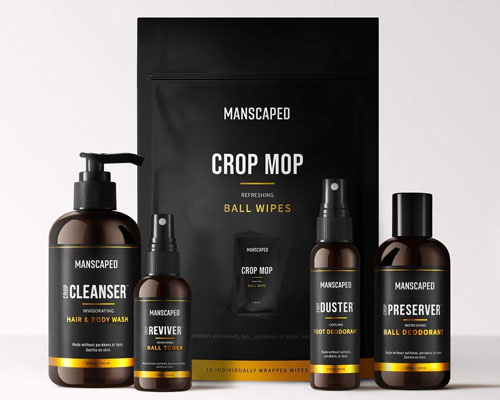 The Manscaped Crop Care Kit features a range of toiletries and hygiene products for use below the waist. The products have been selected from the Manscaped range to make men look, smell, and feel better – whatever their lifestyle.
The kit is described by Manscaped as a "Premium Groin Hygiene Bundle" and features the Crop Preserver ball deodorant, the Crop Reviver below-the-waist soothing ball toner, and the Crop Mop wipes and Crop Cleanser body wash designed to keep you fresh. Along with the body wash, Manscaped has also decided to include their Foot Duster foot deodorant for a complete body hygiene solution.
As these products are all hygiene products, they will all run out eventually and you may want to consider purchasing them through a replenishment plan. The plan will cost you $39.99 per delivery and you can choose to have deliveries from monthly to twice yearly. If you don't want a replenishment plan, your kit will be slightly more expensive: $44.99.
The Lawn MowerTM 4.0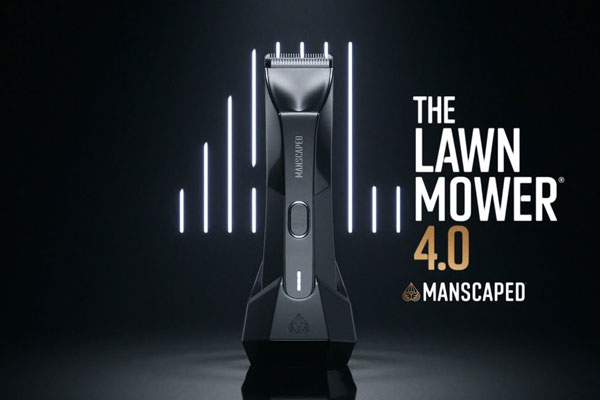 The Lawn MowerTM 4.0 is Manscaped's flagship product offering men the optimum in trimming and manscaping. And as mentioned, it is a more powerful and more versatile version of the Lawn Mower 3.0.
The Lawn Mower makes use of Manscaped's skin-safe technology with guards that will prevent any unfortunate damage. The guards come in four sizes to ensure the perfect hair length and to protect the skin on your body from the precise razor-sharp ceramic blades that effortlessly glide through hair. The ceramic blades, by the way, are fully replaceable so your trimmer can always be running at its best.
The Lawn Mower's ceramic blades are powered by a 7,000 RPM motor that runs silently with the Manscaped QuietStroke technology. The electric trimmer runs on a 600mAh rechargeable battery that is totally waterproof and offers up to 90 minutes of battery life. It can be charged wirelessly with cutting-edge induction technology by attaching the Lawn Mower to its dock. An electric LED light indicates effectively how much charge is left to ensure your trimmer will never run flat.
The Lawn Mower retails for $89.99 and it can be bought alongside the Peak Hygiene subscription plan. The plan costs $14.99 every quarter and will bring you a $5 discount on the Lawnmower, free shipping, and Manscaped's best products delivered to your door.
The Shears 2.0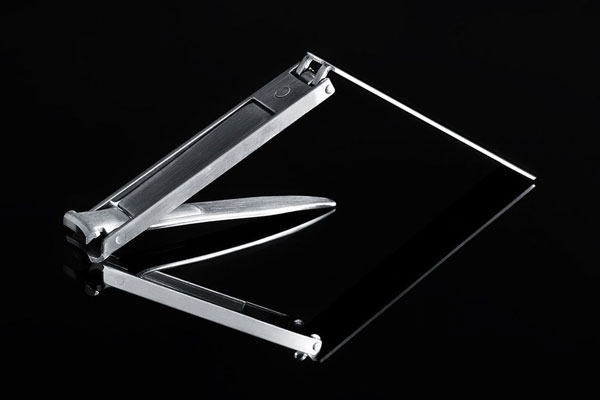 The Shears 2.0 are Manscaped's answer to a manicure. It is a 4-piece kit allowing men of all ages to perfect the appearance of their nails. The kit comes with tweezers, scissors, nail clippers, and a nail file to keep your nails at the right length. All of these products are contained in a neat PU leather case.
Clumsy tweezers are no good for any kind of grooming but the brand does not suffer from this problem in their Shears 2.0 kit. The tweezers have narrow slashed tips that offer excellent precision and grip.
All products in the Shears 2.0 kit should last you a long time. They are made with the finest tempered stainless steel which is water-resistant, so whatever you do to them, your Shears 2.0 should not develop rust problems and your scissors and clippers should stay super-sharp for years to come. Manscaped has managed to keep the retail price for this manicure kit at $19.99
Crop Preserver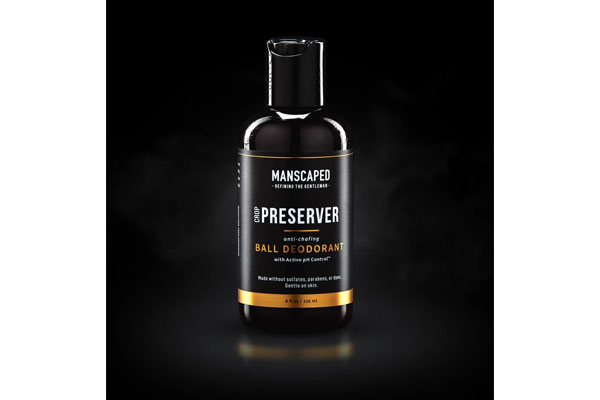 The Crop PreserverTM is an "anti-chafing ball deodorant" that is Manscaped's solution for discomfort and odor.
Wearing the preserver is a discreet experience both in terms of what can be seen and what you can feel. It uses natural ingredients that are perfect for intimate use, so they're gentle yet the effect is long-lasting.
Alongside making you smell better, the preserver will also make you feel better. The company has chosen ingredients that moisturize and protect your skin. The herbal ingredients include aloe vera that has been used to soothe and moisturize the skin for thousands of years, as well as caprylic capric triglycerides from coconut oil, which are used for their soothing and moisturizing properties, as well as their silky and light effect.
The Crop Preserver retails for $12.99. If you like the product you can set up a replenishment plan for $9.99. The subscription gives you flexibility as you can choose to have a delivery every month, two months, quarter, or two times a year.
Manscaped Customers Reviews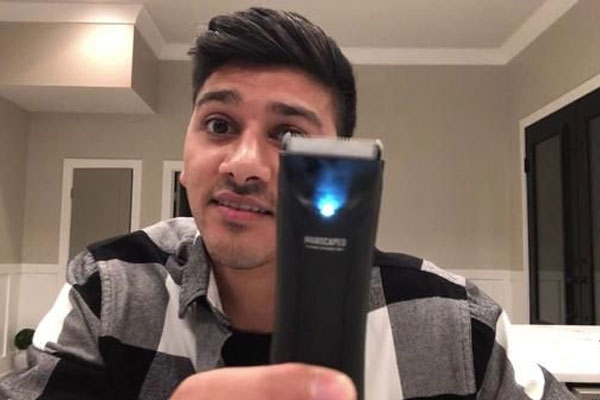 Manscaped has a lot of positive reviews. On TrustPilot they have almost 1000 reviews averaging 4.2 stars, bringing them into the "great" category. However, they do have some bad reviews alongside their good ones. Below you'll find a summary of the brand reviews.
The Manscaped Lawn Mower is their flagship product so its reviews are probably the most important. In general, they are very positive. Unsurprisingly, many customers love the ease of charging and the battery life that a charge can provide, and most men particularly like the blade that the Lawn Mower comes with.
Customers are very complimentary of the team behind the company. Most like the fact that Manscaped has normalized men paying a little more care to their grooming, and many users praise the customer service that Manscaped provides as well. One reviewer couldn't stop talking about how quickly their missing blade was replaced.
The good customer service that many reviews rave about is supplemented by Manscaped's tendency to reward their customers. A reviewer of the Peak Hygiene Plan described it as the "best money I've ever spent", delighted by the fact that every one of his deliveries came with a free gift, such as a replacement razor.
Further customer reviews
The final positive aspect of the Manscaped range that reviewers loved was the level of craftsmanship involved. Customers felt that only the highest quality materials had been used to make the Manscaped products and therefore that their purchases were worth the money. Customers were also impressed with the quality of the Manscaped wearable products, including the anti-chafe boxer shorts and the cotton t-shirt.
Manscaped may suffer from problems in their delivery process though. One Manscaped review complained that their order of hygiene products was little more than a "soggy mess" when they arrived. Apparently, it looked as if very little care had been given to their order and that the damage had been done at some point in either transit or in the Manscaped warehouse.
This review believed that the use of a cardboard box rather than just a plastic bag as protection could have prevented the damage. Even the flagship Manscaped Lawn Mower does not have perfect reviews. One review felt that Lawn Mower was not safe enough as every time they used it, they nicked their skin. Manscaped's reply, while correct, was perhaps a little insensitive as all they did was describe the correct technique that can protect users from injury.
Manscaped's products and service are evidently not perfect but they are undeniably excellent. The overwhelming tide of the reviews is positive and most of the negative ones are more a case of individual bad experience than any kind of pattern of Manscaped making errors.
How to Sign Up for Manscaped
Signing up for Manscaped is super simple and you do not need to make any purchases to do it. Just head over to their website and find the log-in page. From this page, navigate to the "sign-up here" button and input your details to create your account.
A Manscaped account will add you to their email list, giving you exclusive access to offers. Your account will also form a direct line between you and the brand from which you can check up on the progress of your existing orders and cancel subscriptions.
Where to Buy Manscaped
The full Manscaped range is available on their website which is easy to navigate and has a wealth of information about each product that you can look through before making your purchase. If you have already decided on what Manscaped product you want to buy, you may want to consider using an alternative online retailer. Sellers such as Amazon will be able to offer next-day free delivery.
You can also buy Manscaped at certain stores if you don't like shopping online. There are two main official retailers of the Manscaped range. Firstly, the male-focused tech store Best Buy stocks Manscaped's technological products such as the Lawn Mower. Target is another one, and they're practically everywhere.
Manscaped Shipping and Return Policy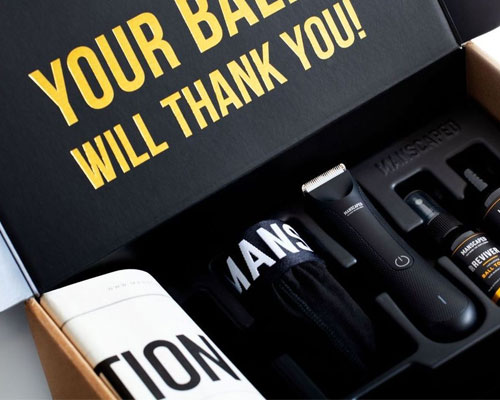 Manscaped has a very kind and helpful returns policy with all their products being returnable within 30 days of you receiving the product. You can return your product for whatever reason, such as simply not liking it. For breakages, the return period is slightly longer as many Manscaped products come with a good warranty.
The warranty period will be between 90-days and a year, but each product is different and you should ask Manscaped to find out.
To return a product, you need to contact the Manscaped customer service team at [email protected]. In your email, you should include your name, order ID, phone number, what you want to return, proof of purchase, and the reason that you are returning it.
Sadly, Manscaped's kind returns policy cannot be carried over if you buy their products from another retailer. In this case, you will have to ask that retailer about their returns policy. Contacting the customer service team of the retailer is probably your best option.
Manscaped Promotions & Discounts
If you are buying Manscaped toiletries and hygiene products, the easiest way to get a discount is to buy them as part of a bundle or a subscription. Buying products together gives Manscaped security with you as a customer and they will reward your loyalty with discounts.
Loyalty rewards are also available if you sign up for Manscaped with email registration. Manscaped offers 20% on the first purchase for people who have signed up, and they will also send you exclusive offers.
May is an excellent month to be shopping at the Manscaped website. With the code MAN25 you can get 25% off of any product on the Manscaped website. Using this code will give you access to Manscaped's excellent range at a heavily cut price.
Contact Manscaped
Manscaped runs office hours from 8:00 AM-5:00 PM Pacific Time. There are lots of different ways to contact them, such as heading over to their website and filling in a contact form.
You can also email their customer service team at [email protected] and you will get a response within 48 hours in most cases. If you like to use more traditional methods, you can send a letter to their office at 10054 Old Grove Road, San Diego, CA 92131 or phone their San Diego office at +1 (800) 497-3037.
Manscaped: Editors Verdict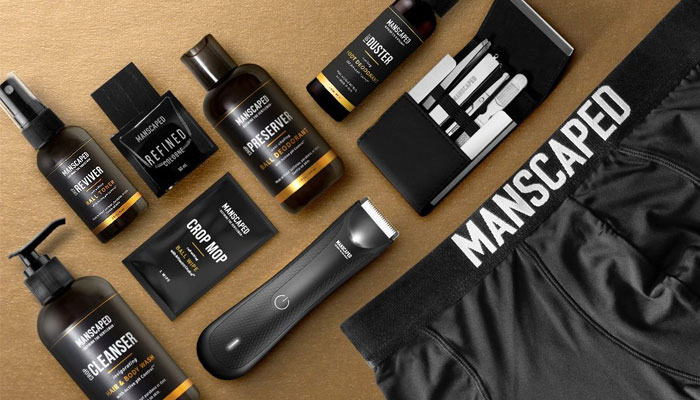 Manscaped offers some of the best products for a below-the-waist shave or trim. They lead the manscaping industry which is not surprising considering that they practically founded it. The brand does make use of its position in the industry to charge high prices, however, they do not cut costs when developing their products, so their offer is top-quality.
Aside from grooming tools and accessories, Manscaped also offers various other goodies, including boxers, a travel bag, and several hygiene products. These are more than just supplementary products to cash in on the success of the Lawn Mower; they stand up as good products in their own right.
Overall, Manscaped appears to be a great company. Whether you are looking to improve your appearance by trimming excess body hair, moisturizing your nether regions, or wearing a new, comfy pair of boxers, you should definitely consider Manscaped.
Check out other men's personal care brands Lumin Skin Review and Dr Squatch Soap Review, Bulldog Skincare Review but also Vanity Planet Review.
Frequently Asked Questions
Can I use Manscaped on my face?
Manscaped have a varied range with lots of different products so there is no straight answer which covers all of them. The company claims that none of their products are outright bad for your face but they do say that some products won't achieve much when used on the face; unsurprisingly, these products include the ball deodorant and the ball toner.
What Manscape does advise strongly against, is using the same product to trim your below-the-waist hair and your facial hair. There are some serious hygiene implications surrounding making this decision and Manscape is concerned that you could give yourself athletes' foot on your face by doing so. By all means, use a Manscaped razor or trimmer for your beard, just make sure you haven't previously used it on intimate areas.
Are Manscaped products tested on animals?
Manscaped has a long commitment to cruelty-free testing. None of their products are tested on animals during any phase of their development. With Manscaped, you can rest assured that the products you are using are ethical. They have also been listed as a cruelty-free company by the animal rights charity PETA.
Are the blades in the Manscaped trimmers interchangeable?
No trimmer or shaving blade will last forever and they will eventually dull. Blunt blades will pull on your hair and can be painful. What is great about Manscaped is that the Lawn Mower 3.0 and the Lawn Mower 4.0 use exactly the same blades. This means that if you are upgrading but your blades still work, then you will already have a spare set of replacement blades. Interchangeability also makes the process of buying replacement blades much easier.