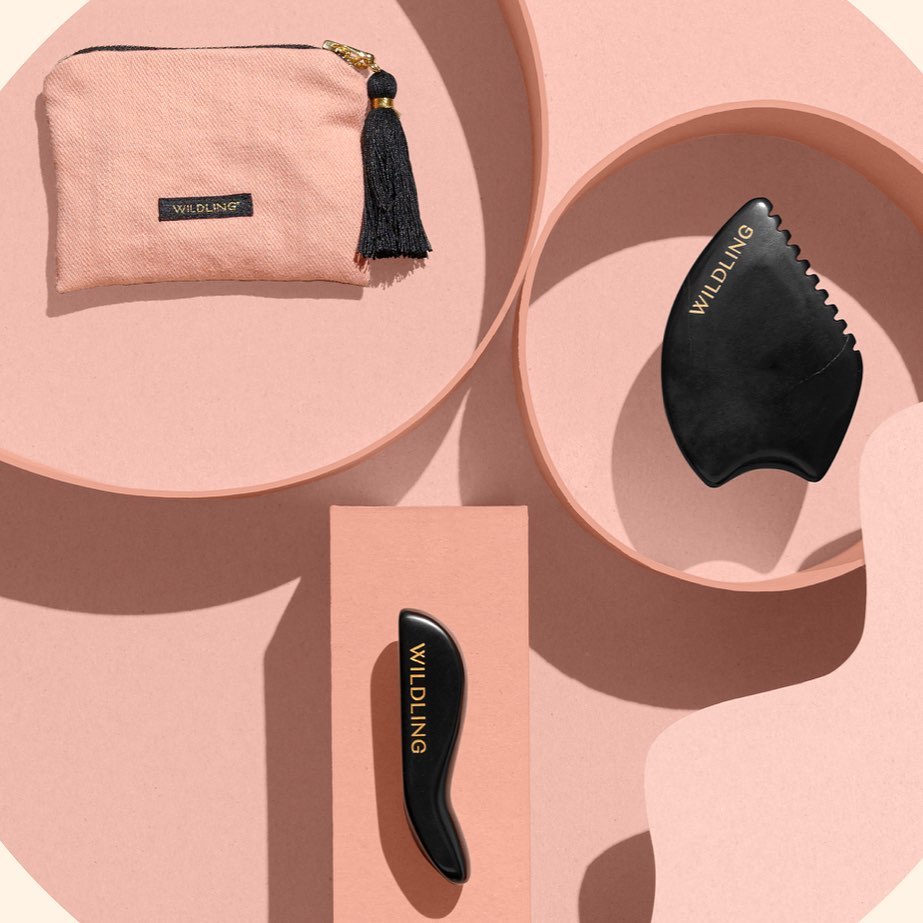 Tired of endless chemicals on your face? Well, so were the creators of Wildling Beauty, and that's one of the reasons why it exists today. Wildling Beauty is about harnessing the power of nature, herbs, and plants, in order to take care of your body, and that's what our Wilding Beauty review is inspecting.
Now, Wildling uses non-toxic ingredients, creating products that are sustainable and good for both you and the environment. Wildling Beauty is a skincare brand that makes gua sha stones for your face and other body parts in shapes that help your body sculpt itself. They also have a range of tonics and oils that keep your skin healthy and revitalized. If you're thinking of buying something from them, it is best to read some Wildling Beauty reviews before making a purchase, and that's exactly what we have here for you today. Listed below are reviews of some of their top-rated products.
About Wildling Beauty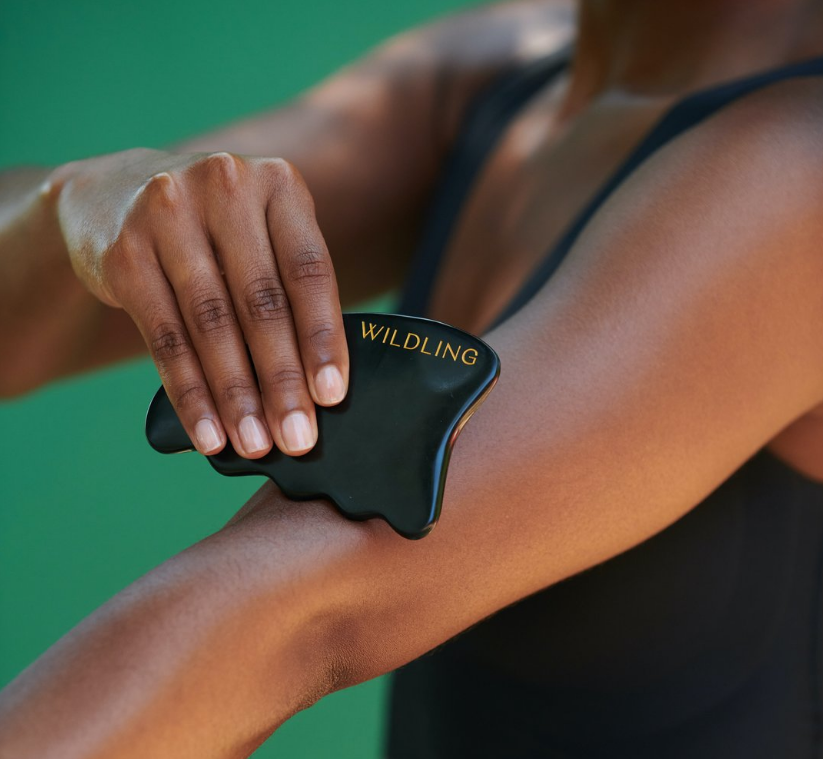 Harper's Bazaar doesn't feature a brand unless they think the brand is incredibly outstanding. Featured on its pages and also Forbes and Glossy, Wildling Beauty is a skincare brand that believes in healing by connecting to nature, and using Taoist methods to rejuvenate skin.
This company is led by a female business core and deals in stones, tonics, and wands. They believe that true beauty is achieved by a holistic self-care approach and that one can sculpt their skin easily at home without going to expensive doctors for treatments that don't always work despite breaking the bank.
The brand is very popular on Instagram, Facebook, TikTok, and Pinterest.
Pros
They have free shipping everywhere in the US and have a very good return policy for their items
Their ingredients are organic, certified by the USDA
Helps local farms by partnering with them, thus is sustainable
Many promotions and offers exist that can help you save money including rewards programs for buyers who return
The stone used is very high quality, so the material is solid in terms of how good it is
Specialized gua sha stones are available for the body besides just the face
Compatible with Afterpay, so payment is a bit flexible
If you take a small and easy quiz, you can get personalized recommendations
Cons
Not quite affordable for everyone since their prices are a bit high
The selection of tonics and oils is limited, not a lot of variety
Wildling Beauty Products Review
If you're thinking of adding a dash of nature to your self-care routine, Wildling Beauty would be the place to go. It specializes in gua sha stones, with a line of tonics and oils too. Check out the reviews below to see what great things customers have been saying about Wildling Beauty!
Wildling Beauty Gua Sha Empress Stone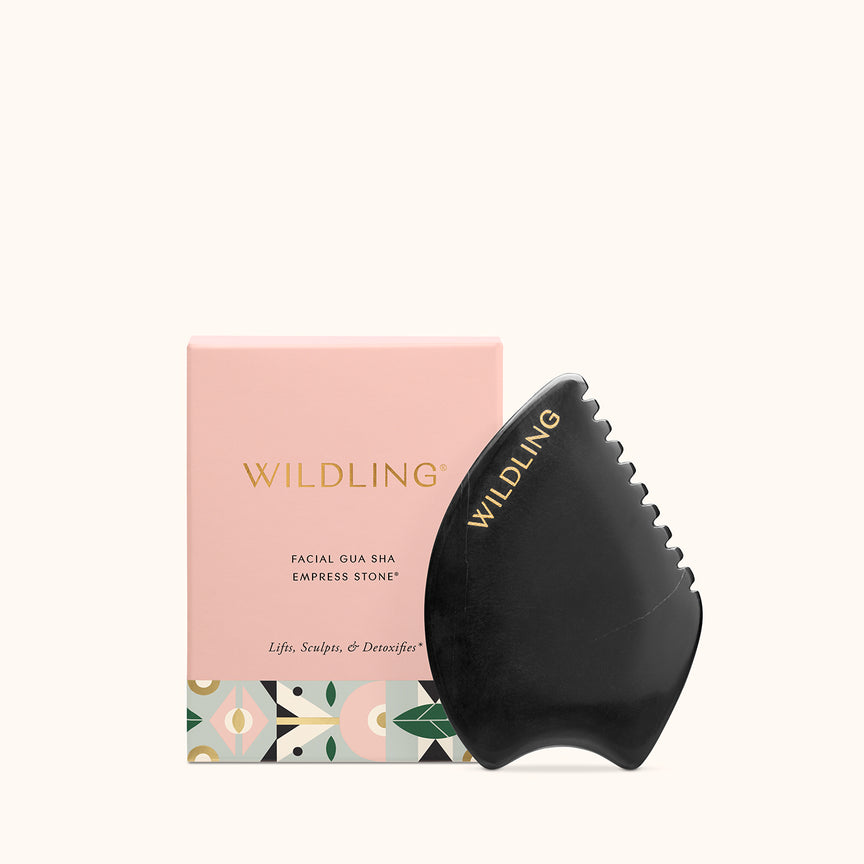 One of the most famous Wildling Beauty gua sha stones is this Empress Stone which is designed to sculpt the face. It is priced at $65, also available for four installments of $16.25 if you use Afterpay to checkout.
What's most notable about this gua sha stone is that unlike other stones made out of quartz, this is made out of a stone known as Bian stone, which contains more than 40 minerals that are said to have healing properties.
This stone has five edges, and each edge serves a different purpose. The U edge is created to sculpt the jawline, cheekbone area, brow bone, and also the back of the neck right in the middle that's over the spine. This edge perfectly hugs each of the aforementioned areas and sculpts them to give you a lifted look.
The next is the comb edge. This is intended to be used on the areas of the face that lie flat. This edge moves energy across the flat surfaces, thereby stimulating flow and invigorating the skin.
More details
The third edge is the short edge of the Empress stone, which helps you sculpt under the eye and around your sinuses. This is great for a little massage too.
Then we have the pointed tip of the gua sha, created to target the acupressure points on your face that are known to store tension. Simply press that point with the pointed tip and the tension will be melted away.
The last edge is the long edge, and this is the perfect one for underneath your cheekbones and the rest of your neck. It is ideal for the front of the neck and also the sides of your neck.
Customers claim that when they use this Empress stone daily, they do feel toned. They feel a visible difference as compared to the other gua sha tools they own and have used. You will feel your youthfulness is brought back when you continue the use of this gua sha over long periods of time with respect to the routine. It's a small effort that will go a long way.
Wildling Beauty Empress Wand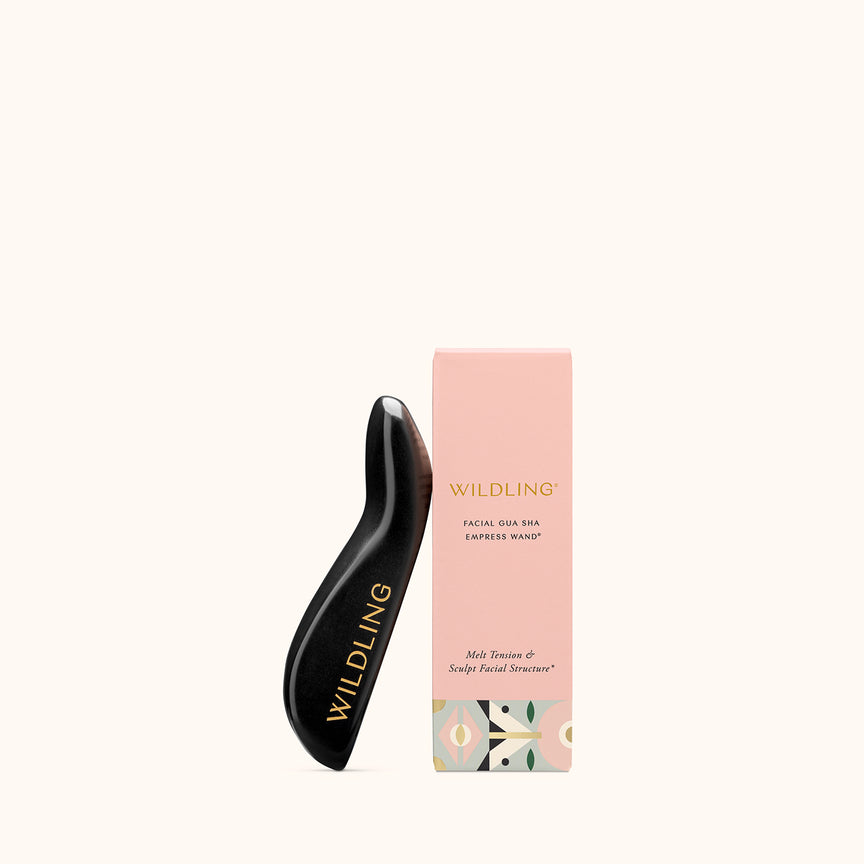 The Empress wand helps alleviate any muscle tension in your face and your jaw. If you struggle with headaches, stiffness in your neck, or hardened features, it may be a sign of too much tension. Using the Empress wand keeps the flow of the qi restored, by gently soothing the nervous system.
The Empress wand helps minimize the appearance of your pores and clears your skin as it sculpts and lifts it. With continued use, your skin is plumped and your fine lines and wrinkles start to wither away. Blood flow is stimulated, brightening the complexion of your skin.
The Empress wand can be used to massage the neck, shoder, jaw, temples, and brow. The wand is easy to hold due to its handle-shape design, and thus customers love it.
Wildling Beauty Empress Tonic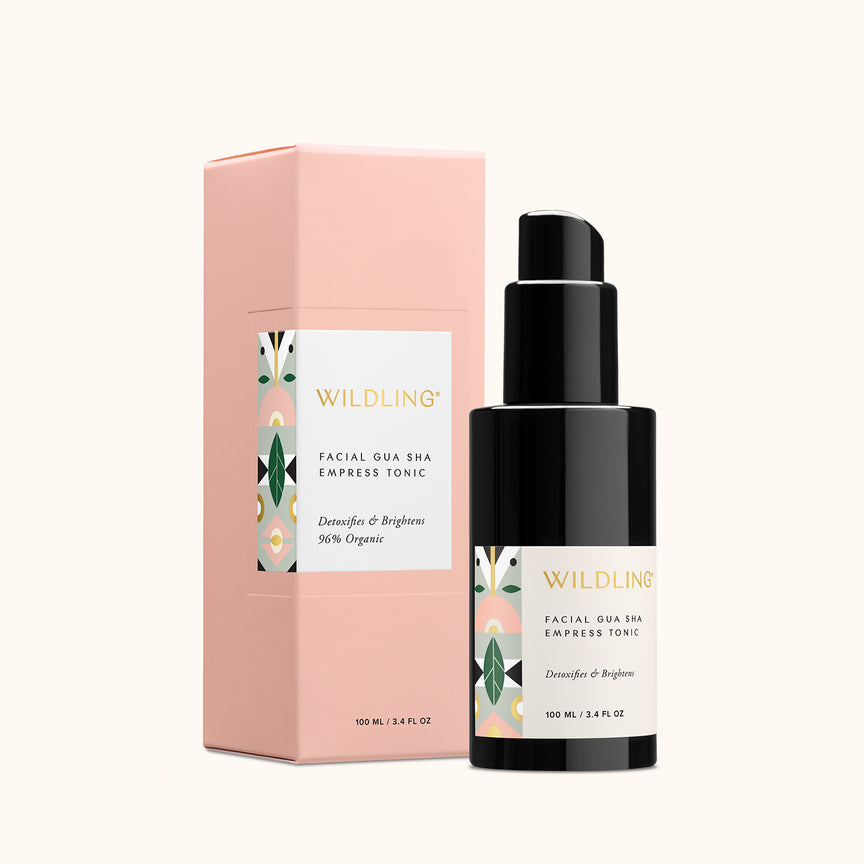 The Empress tonic is priced at $49 for a 100 ml/3.4 fl oz bottle. Using it helps detoxify your skin, while also hydrating and brightening it. Customers claim that their skin feels alive and more glowy once they incorporate the Empress tonic in their skincare routine. It's free of essential oils, so it's best for anyone who may be allergic to essential oils. This tonic is formulated with cellular water from three separate botanicals, all of which are powerful aids in gently cleansing and deeply hydrating your skin.
The sweet fern gently drains the lymphatic system, while protecting your skin against radical damage. The damask rose hydrates and plumps skin that looks tired and works to remove fine lines. It also calms skin that is irritated or red, so if you have sensitive skin, this is the tonic for you. Lastly, the douglas fir helps improve circulation and purify the blood. Together, these three help you rejuvenate your skin.
Wildling Beauty Lumin Three-In-One Oil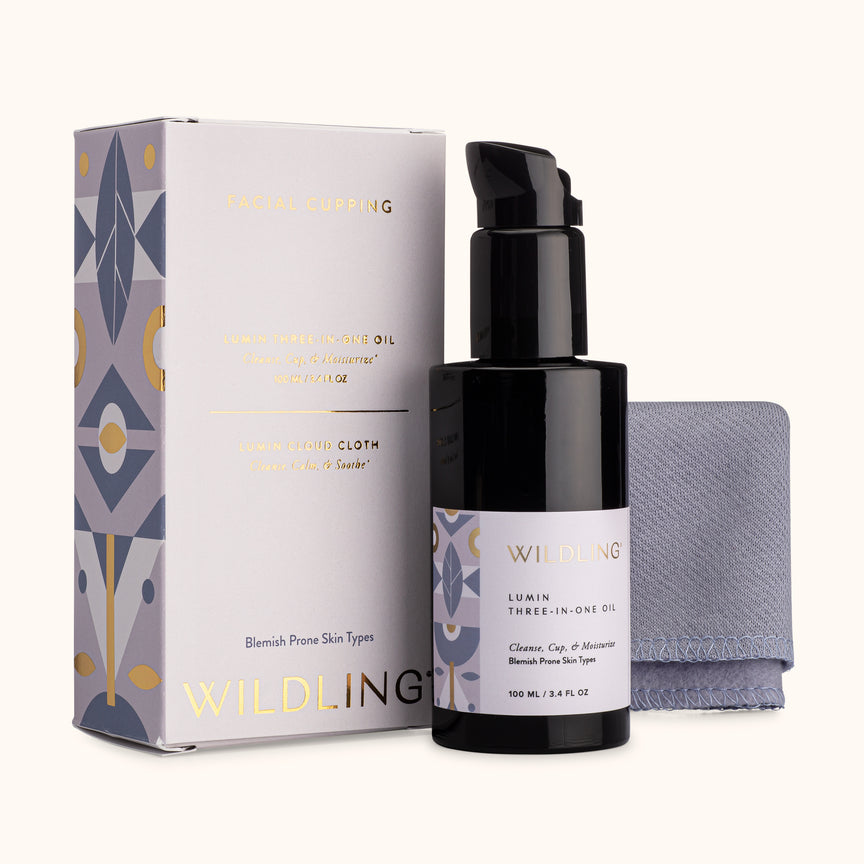 The Wildling Beauty Lumin Three-In-One oil is a singular oil that serves the functions of; a moisturizer, cleanser, and makeup remover, and a facial massage and cupping oil.
Priced at $79, the oil comes with a cloth, which is a towelette that is supposed to be dampened with lukewarm water to help remove the oil and other dirt from your skin.
The oil has seabuckthorn, passionfruit, and lavender, the three of which contain bioactives and protective antioxidants among other ingredients that help revitalize your skin.
The oil has a wonderful smell, so not just your skin feels great, but so do your olfactory glands!
Wildling Beauty Aura Collection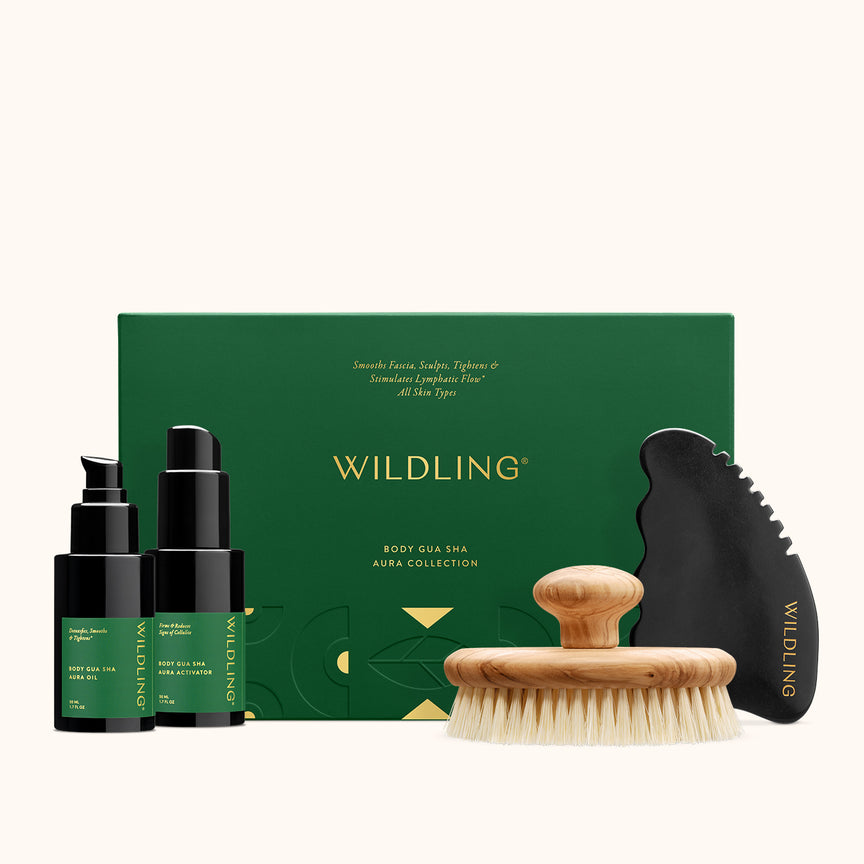 Priced at $149, the Wilding Beauty Aura Collection gives you access to four products; the Aura Oil, the Aura Activator, the Aura Sweeper, and the Aura Stone. These products, while brilliant on their own, work together in this set to help you release the tightness from your muscles, stimulate lymph flow, and smoothen your skin.
The Aura Sweeper has bristles that are a bit stiff, aiding in dry brushing that is effective. They aren't too stiff so the sweeper doesn't feel hard on your back. Dry brushing aids in stimulating lymphatic flow, and thus this is the first step in the Aura Collection. Once you're done dry brushing, apply the Aura Activator.
This will prime your skin and boost circulation. The next step is applying the Aura Oil, which you only need a few drops of. This oil will hydrate your skin, and allow you to smoothly slip your gua sha over your body. Lastly, use the gua sha stone to break up any tensions you feel on your skin
Customers love the way the brush feels in their hands, and they say that the oil smells fantastic. Real results are seen in just a few days of use, and after a few weeks, you begin to feel that your skin is much healthier than it ever has been before!
Wildling Beauty Reviews from Customers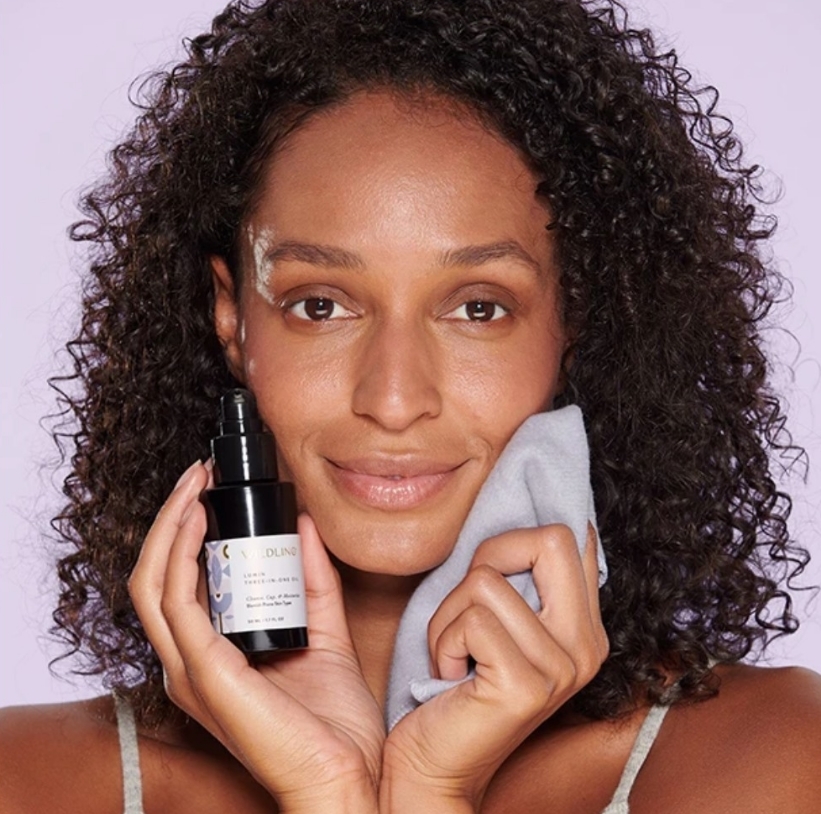 If you're worried we may be biased, which we're not, you can simply check out the hundreds of product reviews from customers who tried and tested products by Wildling Beauty.
Customers claim to love everything about their sets and products, and everyone loves the way the oil smells and feels. Rachel G, a verified buyer, says, "I'll admit, I had other gua sha tools that were not nearly as impressive as this stone. As soon as I held it in my hand, I could tell this stone was different."
Another verified buyer, who struggles with rosacea, claims that nothing helped vitalize her skin the way the 3-in-1 Lumin oil did. So if you have rosacea, don't be scared to try out Wildling Beauty!
The gua sha stones are loved across the range of customers who bought them, with five-star reviews pouring in like candy. Everybody loves the way the stone feels and how it massages their skin. People say their skin looks better, and that they can see a difference in the prominence of their facial structure! That's how you can tell that the Wildling Beauty gua sha stone does its job of sculpting!
Interestingly, there are not many reviews on other review websites, such as TrustPilot or Sitejabber.
Sign Up for Wildling Beauty
Making an account on the Wildling Beauty website can bring you many perks, especially finding out first about any deals and new promotions.
To make an account, visit the Create Account page. Just enter your First and last names, an email address, and a password. Simple as that, and your account is ready!
For new sign ups, you can get the gua sha lift with a 10% discount!
Where to Buy Wildling Beauty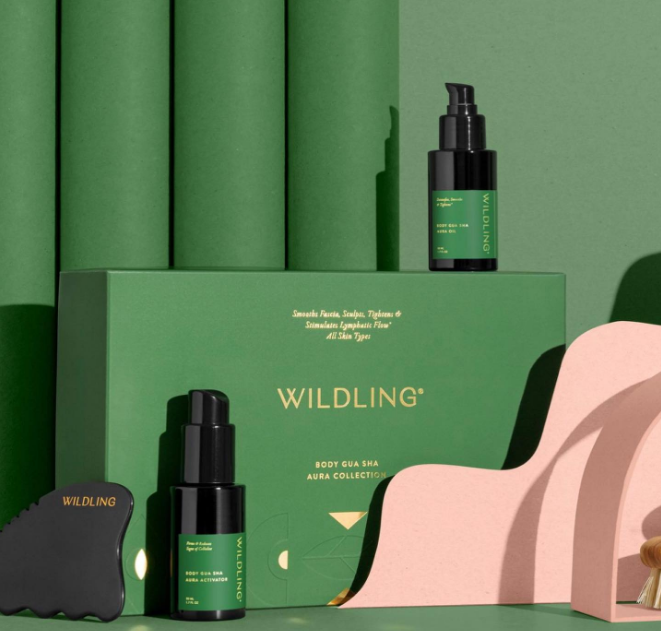 Wildling Beauty can be bought online on their website, or it can be bought from one of their authorized stores.
Wildling Beauty can be bought at locations of Credo Beauty, Blue Mercury, and Goop. For a complete list of which outlets store Wildling Beauty products, go here. They have a total of 30 authorized locations across 3 different stores.
Wildling Beauty Shipping and Return Policy
Wildling Beauty provides free shipping in the US. They also have international shipping. If your package arrives broken or is missing, kindly get in touch with Customer Care and they will help you out.
Wildling Beauty has a simple and easy to use return and exchange policy. If your product is full size, unused, and still in its original packing, it will be accepted for a return within 30 days of the purchase.
If you would like to return something, you can connect with Wildling Beauty Customer Care and complete their return form with the details of your purchase. You also have to mention whether you want to exchange your product, or you want to return your product and claim a refund. Then pack the products and send them on their way.
If you bought Wildling Beauty at an authorized retailer, email Wildling Beauty at [email protected] to be assisted with your return shipment.
If you want to return a kit or a set, you have to make sure that you have all the pieces included in their original packaging and are unused. Please discuss your returns with Customer Care before returning because otherwise your process may not be smooth and you may not get a refund.
Wildling Beauty Promotions & Discounts
Wildling Beauty believes in accessibility for everyone, so they routinely have promotions and discounts rolling out. Their "Refer a Friend" promotion allows you to claim a $10 discount if you give a friend a $10 discount on their purchase of $85. Upon successful referral and completion of their order, you get $10 too! It's called Give $10, Get $10.
Want your very own promotional Wildling Beauty discount code? They have an Affiliates Program that you can sign up for. Go to this link to sign up. You need to enter your details and the details of your business and wait until your submission is approved. Once it is approved, accept the terms and conditions of the Affiliate Agreement. All you have to do then is promote Wildling Beauty using your affiliate link on your socials and other blogs, and you will earn up to 10% in commission whenever someone makes a purchase.
Contact Wildling Beauty
Do you still have a question or query after the information we've provided above? No problem! If you want to contact Wildling Beauty you can simply head over to their website, fill out a form with your contact details and your message, and a representative will contact you about your query.
You can also contact Wildling Beauty by emailing them. Their email address is [email protected].
Wildling Beauty's address is Pacific Palisades, CA 90272.
Wildling Beauty Reviews: Editor's Verdict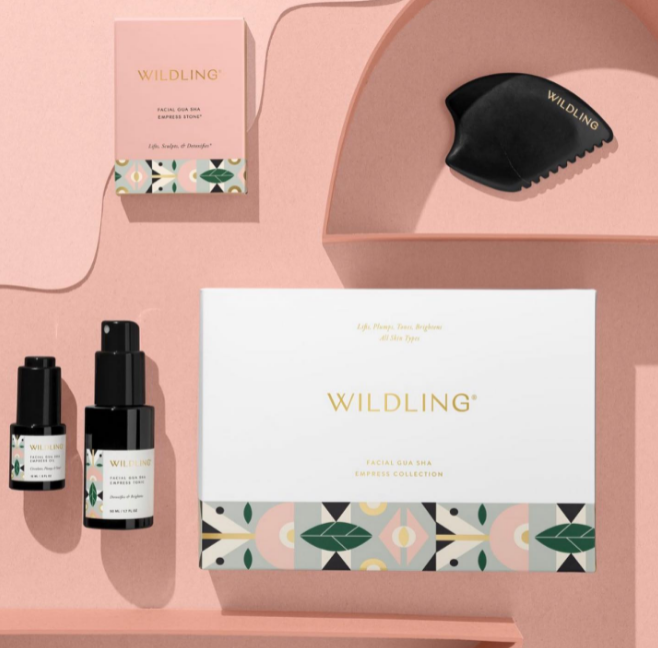 Is Wildling Beauty worth it? Short answer: Yes!
Wildling Beauty may be a little expensive but you can attain its products using interest-free installments, and the products are worth it! You will see real improvement and how your skin feels sculpted and rejuvenated. It's a green light from us!
The Wildling Beauty reviews above prove that their products do what they claim to, which is a big thing, especially in the skincare and self-care industry. It is okay to be a little skeptical at first, so try it out for yourself. You'll start seeing results in no time!
Still looking for premium and clean makeup products? Consider reading our reviews about Bite Beauty, Kosas, Farmacy Beauty, and The Choosy Chic.
Wildling Beauty FAQ
Are Wildling Beauty products vegan, organic, and gluten-free?
Yes, Wildling Beauty products are vegan, organic, and gluten-free.
How frequently should I use Wildling Beauty gua sha?
You can use your gua sha once every day, but not more than that. Use it at least two to three times a week if you want promising results.
How long does it take to start seeing results from the Wildling Beauty Empress or Aura Ritual?
It takes no time for you to be able to see the benefits. You will feel better immediately after using the Wildling Beauty gua sha stones, and with routine use, you'll see more results too.
Should I wash my Wildling Beauty stone after each use?
You don't need to, but you can. You may wash your stone whenever you like.
Can I use Wildling Beauty products while pregnant/postpartum?
Yes, you can use Wildling Beauty products while you are pregnant or postpartum. They are 100% safe to use.