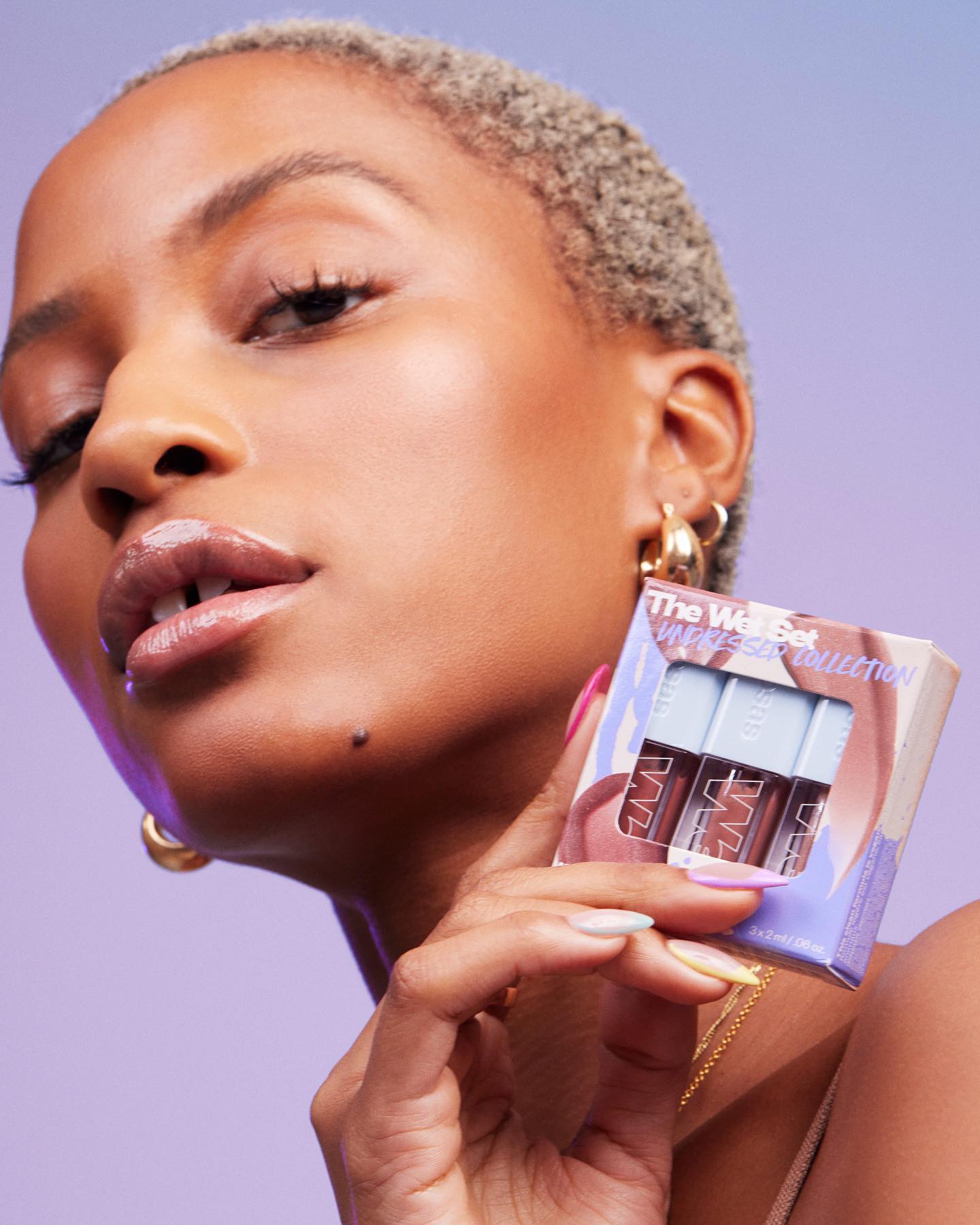 If you're a fan of makeup that highlights your natural beauty, you'll appreciate Kosas cosmetics product line. The brand offers makeup products that have stay-all-day power and are easy to apply by professional makeup artists. They create their products from carefully selected ingredients to provide quality products. The brand cosmetics line includes foundations, concealers, lipsticks, and other makeup products that offer skincare benefits. Our Kosas review will give you more insight into the brand's product selection to give you an idea of what to expect. You'll also see our honest opinion on whether or not the brand is worth your money.
About Kosas Cosmetics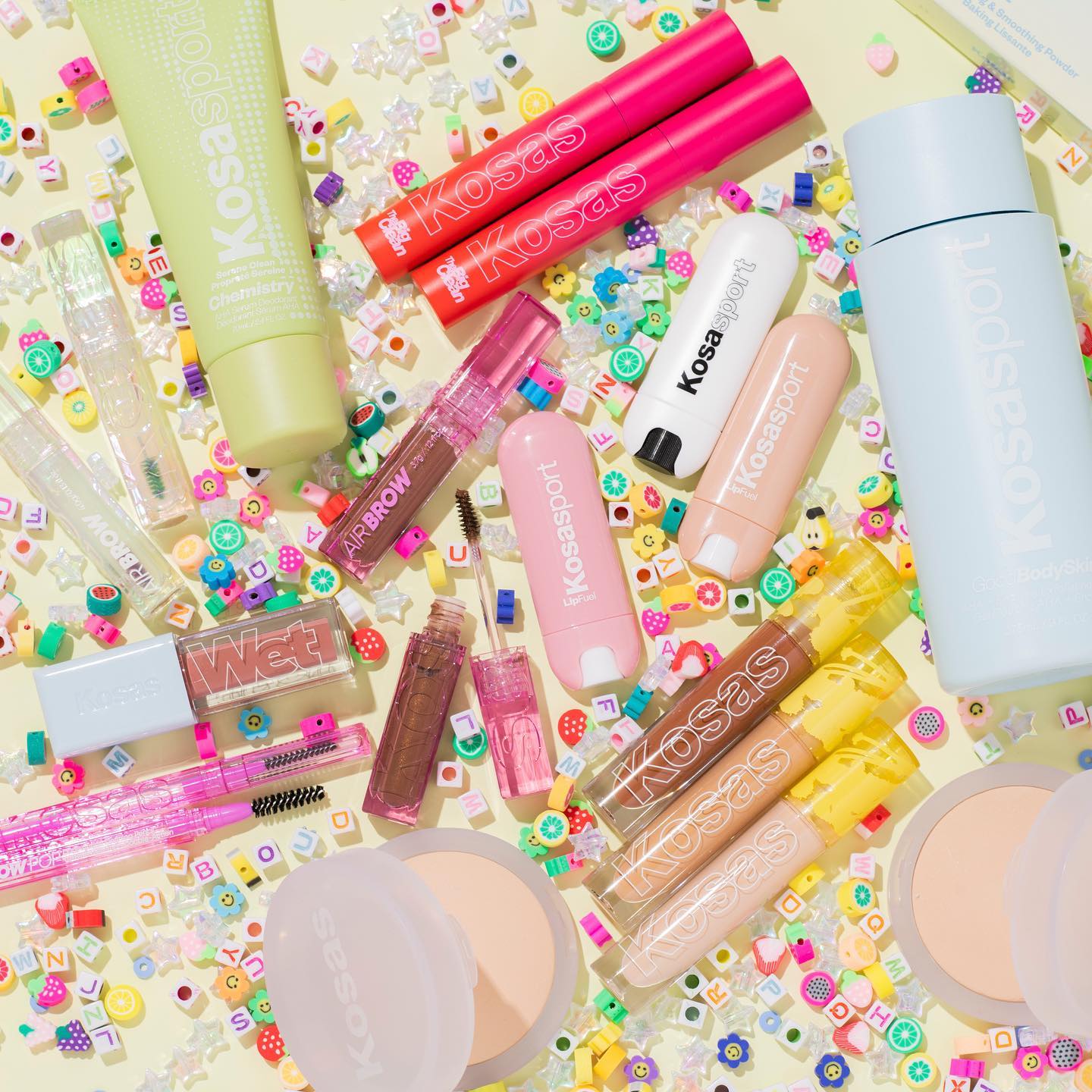 In 2015, Sheena Yaitanes launched Kosas due to her dedication to "free, easy, unrestricted beauty that celebrates simplicity and defies convention." The idea of the brand is based on the Vedantic philosophy on the "Kosas" concept of self. The concept is based on the belief that every individual has five layers that cross and communicate with one another;
"A physical layer. A vitalizing layer of energy, a sensory, mental layer, a discerning intellectual layer, and a layer of truthful bliss." Kosas describes itself as a 'Next-Level clean' beauty brand that offers quick and easy makeup created with clean formulas. They offer products that focus on your natural features rather than hiding them.
In addition, the beauty brand discourages over 2,700 ingredients, including some of the worst components found in regular cosmetics. So, among other things, Kosas products are free of parabens, phthalates, sulfates, talc, formaldehyde, phenoxyethanol, petrolatum, and aluminum. The brand offers clean cosmetics that promote natural beauty and expression.
Over time, Kosas has gained major popularity on social media platforms, with an impressive 280k followers on Instagram. They have also been mentioned in reputable media platforms such as The New York Times, Style Magazine, Forbes, Marie Claire, Byrdie, and Allure magazine. Also, in 2019, the brand won the Allure Best of Beauty Award for Clean Beauty.
Pros
Offer a variety of makeup products that offer skincare benefits
Inclusive neutral color hues to match different skin tones
Cosmetic products made with clean and natural ingredients
No talc, aluminum, parabens, petrolatum, phthalates, or sulfates
Vegan, gluten-free Cruelty-free and Leaping Bunny-Certified
10% discount on signing up for their mailing list
Free returns on US orders
Installment payment option available with Afterpay
International Shipping
Free gift with purchase
Cons
Negative reviews from customers on foul smell and serious skin reactions from some of their products
Concealer does not completely hide blemishes or pimple
Kosas Beauty Products Review
In 2015, Sheena Yaitanes started the company with only five lipsticks products, but Kosas beauty has grown into a major establishment. The brand offers premium and clean makeup products that help to improve the quality of your skin. They use clean and well-researched ingredients to ensure that their products won't damage your skin.
Kosas beauty products feature vegan, cruelty-free products such as lipsticks, highlighters, concealers, eyeshadows, and foundation. The brand mainly caters to buyers looking for clean, natural makeup alternatives. For our Kosas beauty products review, we will examine some of the bestseller products available in the beauty line.
Kosas Face Oil Foundation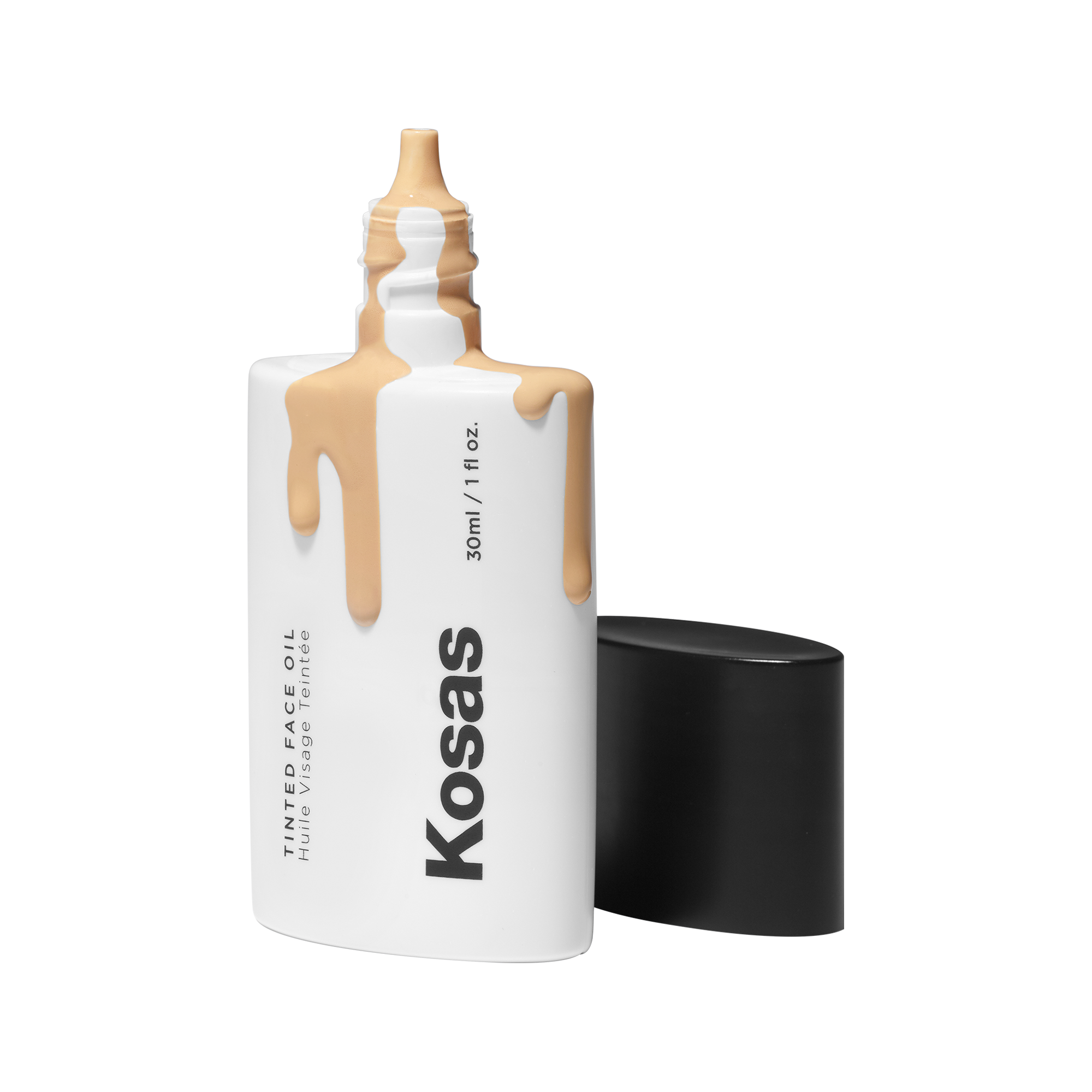 The tinted face oil foundation is one of the brand's most popular products. It offers a light tint coverage with a nourishing elixir with a smooth velvety result to keep your skin looking healthy and balanced. The foundation also offers light coverage if you want to opt for a more natural look. It includes 15 different nourishing ingredients that meet the brand's standards.
The key ingredients in Kosas Face Oil Foundation include a potent mix of Avocado Oil, Meadowfoam Oil, and Jojoba Oil that nourish and moisturize the skin. It also consists of a mineral pigment obtained from 6 active botanical oils that help balance skin tones and unclog pores. It is also suitable for all skin types, especially acne-prone and combination skin types.
Kosas also boasts that you may not need to purchase a toner again while using this tinted face oil foundation. It comes in 16 different color tones to match various skin complexion types. If you're looking for a light and effortless clean makeup foundation, you can opt for the Kosas face oil foundation for $42.
Kosas 10-Second Eyeshadow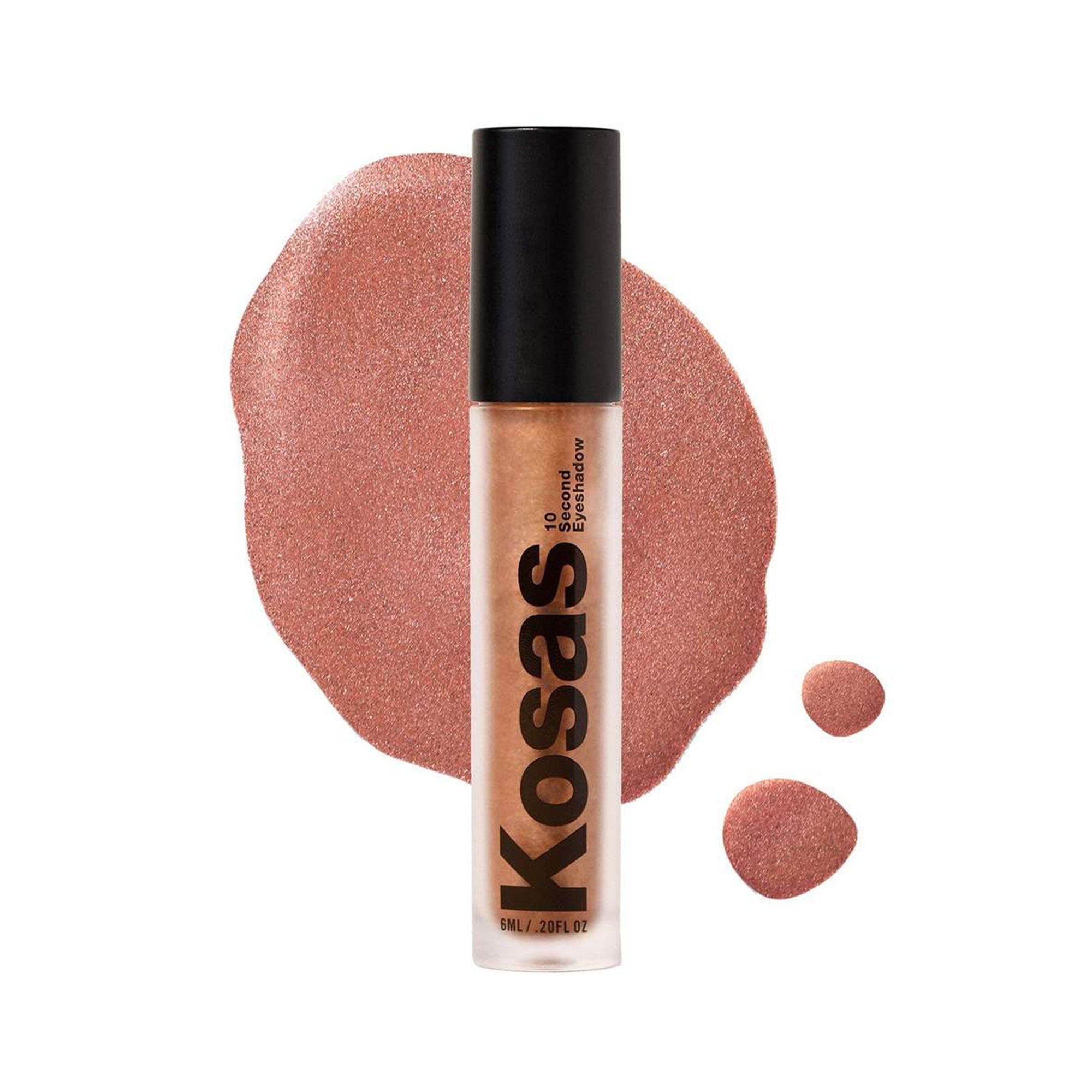 The Kosas 10-Second Eyeshadow was created to help make the eyeshadow application effortless while maintaining the drama. It comes in a liquid formula with an applicator, and it does not require any brush or instruction guides. Just as the name suggests, you can apply this eyeshadow from Kosas in 10 seconds, and you're good to go.
The Kosas eyeshadow also comes in different color shades to match your outfits. When the eyeshadow was first introduced, it only came in bold and bright colors, but it has since released new batches with neutral color tones. The neutral hues include Electric, Simmer, Heat, Blaze, Fiery, and Smolder to give the classic no-makeup makeup look.
Besides convenience and style, the eyeshadow also offers health benefits for your eyes and skin. The liquid formula consists of Galactoarabinan, which is an effective anti-aging agent. It also includes shea butter and jojoba oil rich in vitamins that nourish and moisturize the skin. And the Orange flower water adds a toning and brightening effect.
In addition, Kosas eyeshadow is safe to use, and it is non-irritating. It is Ophthalmologist tested and can be used by people who wear glasses or contact lenses. Overall, this eyeshadow offers you many options, and it costs $15. You can also get the trio pack for $40 instead of $45.
Kosas Revealer Concealer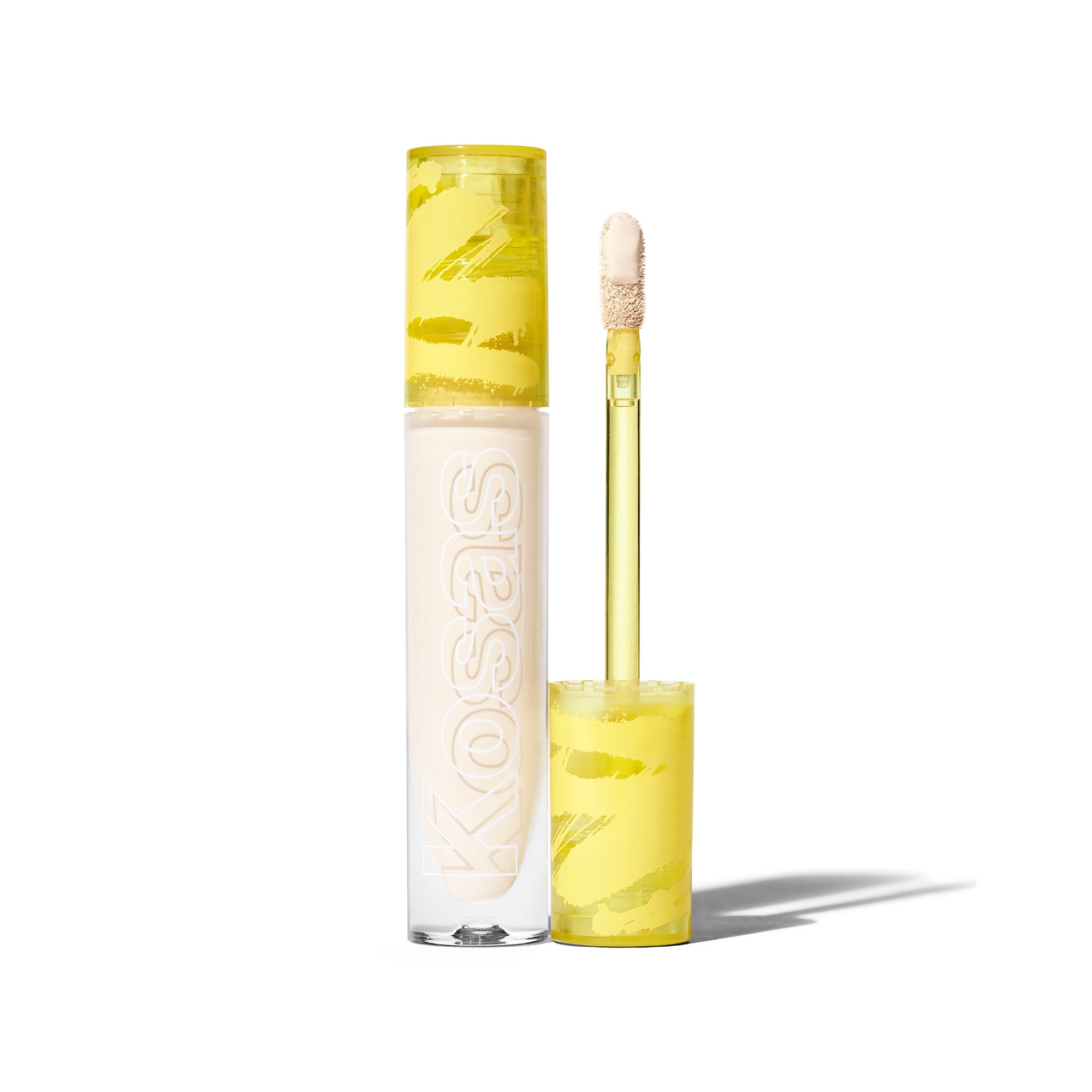 The Revealer Concealer consists of a medium coverage, super-creamy concealer, eye cream, and spot treatment to give your skin the best look. It is a multi-tasking 3-in-1 solution that brightens and improves the appearance of your skin over time. Unlike other products, this concealer blends evenly with your skin and appears as if you're not wearing any makeup.
The concealer contains a composition of Caffeine + Pink Algae and Arnica + Provitamin B5 to brighten and soothe the skin. It is best for people with combination and acne-prone skin since it hides blemishes and soothes inflammation and redness. You can also pair it with Kosas tinted face oil foundation to create a no-makeup look, and the concealer costs $28.
Kosas Color & Light Palette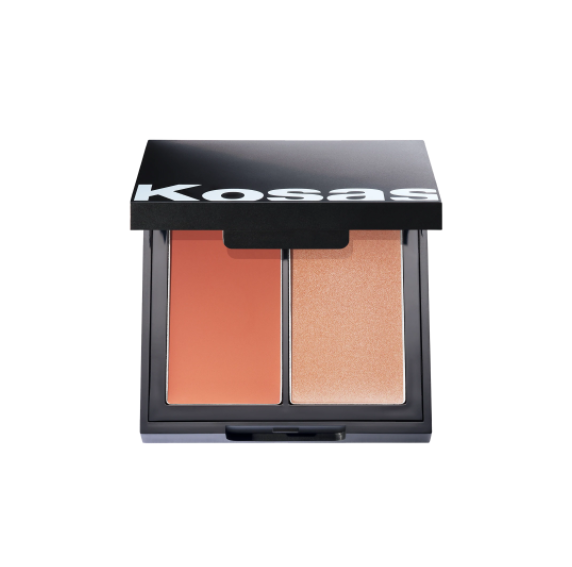 The Kosas Color & Light Palette is a skin-conditioning, super-blendable cream blush and highlighter palette that adds a vibrant burst of color to the face. It consists of a composition of clean ingredients with a blend of refined ingredients and active botanicals to give a luxurious sensation that also helps to improve your skin.
The Kosas blush is suitable for all skin types, and it doesn't cause any irritation or allergies. It is very easy to apply, a common trait with all Kosas cosmetics products. The blush comes in three shades: pink, peach, and bronze, and a high-intensity option with twice the pigment to increase the effect.
The highlighter also gives out a glow rather than a glittery effect which you'll find with other labels. You can wear the blush with your day-in-and-out looks since it blends well with your natural skin tone. If you want a blush and highlighter set that appeals to your natural features, you can get this Kosas palette for $34.
Kosas Wet Lip Oil Gloss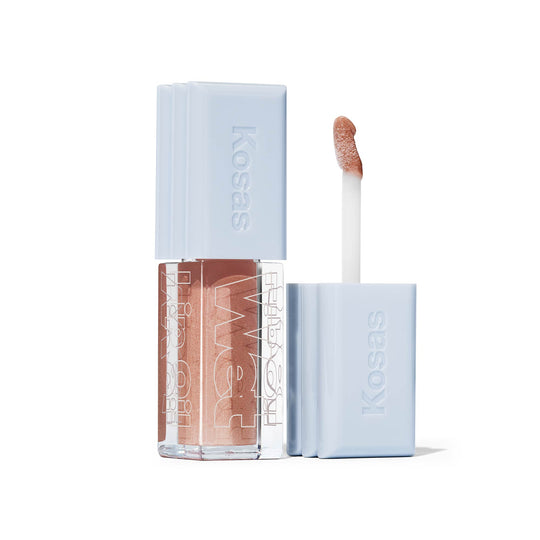 The Kosas lip gloss is a lip treatment and gloss combination that consists of hydrating active ingredients such as Hyaluronic Acid, Peptides, and Evening Primrose Oil. It noticeably plumps your lips while imparting a luscious slick of color. Also, it has a thick wet consistency that glides easily over your lips, so you can wear it comfortably.
It is non-sticky and does not dry up or leave flakes even after long wear. You can also create a layered lip color with the Kosas weightless lipstick and the wet lip gloss to create an overall editorial look. It doesn't matter whether you're wearing makeup or not; this lip will build up your look and keep your skin well moisturized for a cost of $27.
Kosas Reviews From Customers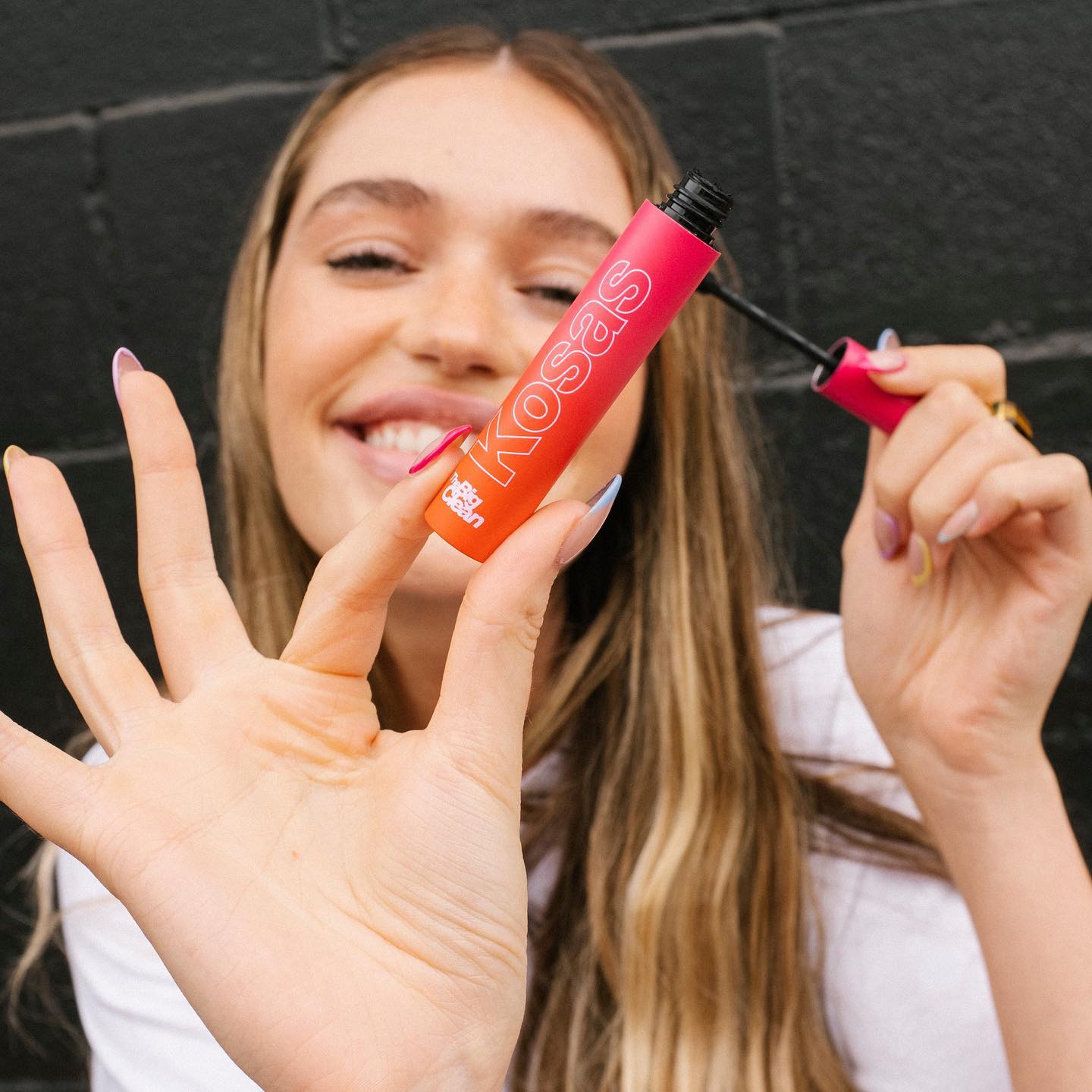 Despite our product review above, you may be wondering what real customers have to say about the Kosas cosmetics line. The brand has gained huge popularity in the clean beauty world, and they have a wide customer base. We tried to find reviews on the Kosas brand overall, but the reviews mainly focus on the brand's individual product.
On Sephora, Kosas Tinted Face Oil Comfy Skin Tint has 3.7/5 stars from 1,692 customer ratings, while the Weightless Lipstick has 4.8/5 stars from 126 customer ratings. The Revealer Concealer also has 4.2/5 stars from over 1,200 customer feedback. The Tinted Face Oil Foundation also has a stellar review which states;
"The tinted face oil is my most convenient beauty product. The plastic squeeze bottle is perfect for travel, and this product applies better with fingers than a sponge, which saves a tool. The best part is how natural and skin-like it looks. It feels like velvet upon application and then settles into a natural dewy finish."
There are also Kosas products reviews on Influenster that mirror customers' opinions on Sephora. The Tinted Face Oil has 4.1/5 stars. A customer also compliments the Weightless Lipstick: "I have a lot of different shades of Kosas lipstick and love them all. They are moisturizing, fade well, and last well for a clean lipstick. There's a great selection of shades as well."
The overall product reviews on the Kosas website are also positive, and many customers appreciate their inclusive shades, Clean ingredients, Lightweight formulas, and Buildable coverage. However, there are also negative comments where customers have problems blending the products, skin reactions, and foul smells.
We found a negative review on the Kosas website where a customer's experience on the Revealer Concealer said, "I was excited to try this product after hearing so many good reviews. Unfortunately, it made me break out. This saddened me because I loved the coverage it gave me on my acne-prone skin," Another customer also stated that the product caused her breakouts.
Unfortunately, there are not many reviews on TrustPilot.
Sign Up for Kosas Cosmetics
If you sign up for Kosas mailing list, you can get 10% off your first order and get firsthand updates on exclusive deals and offers in your mail. If you're a recurring user, you can sign up for Kosas SMS to get 10% off your next purchase. Your Kosas account is also useful, especially when managing your checkout list and following your order.
Where to Buy Kosas Cosmetics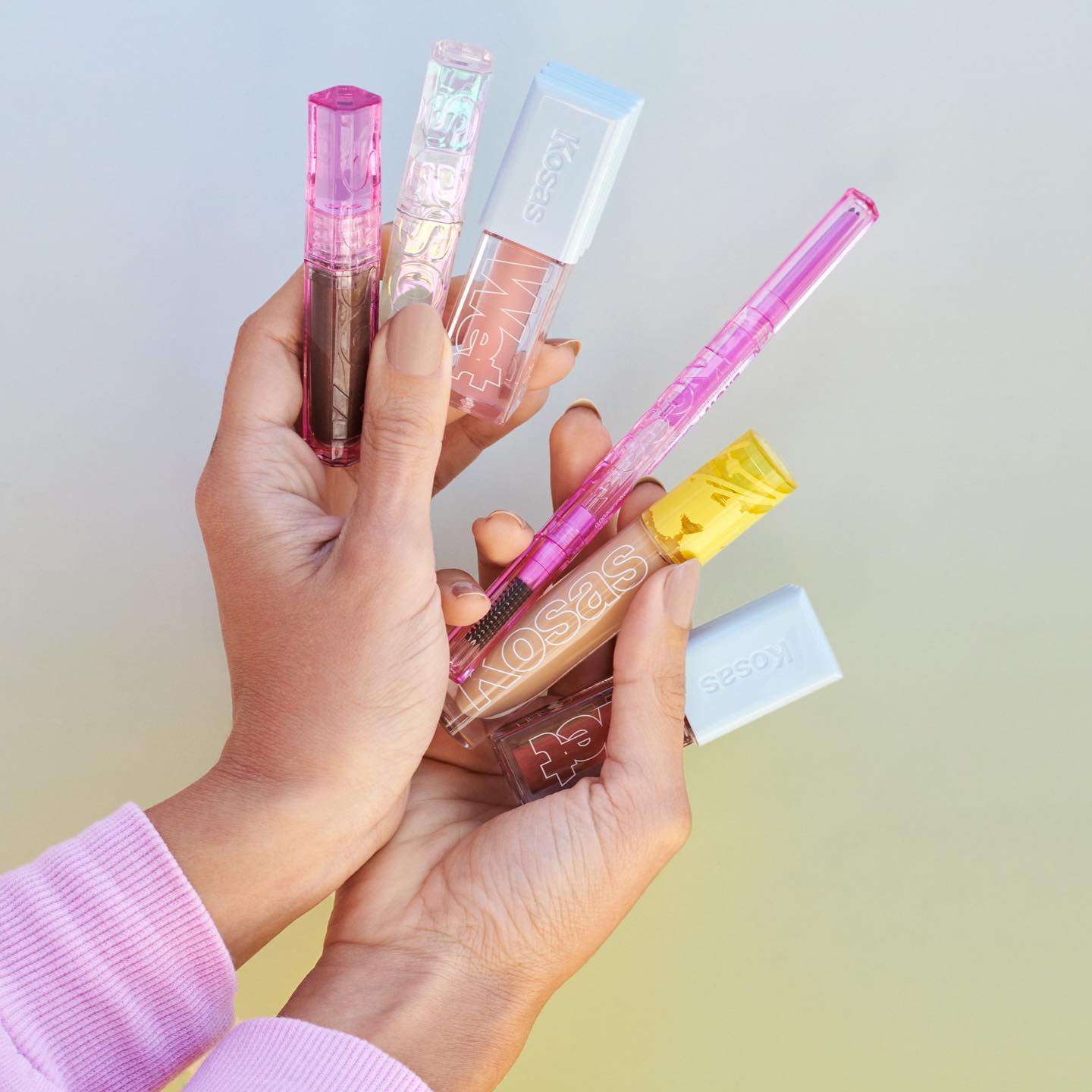 Kosas products are sold directly on the brand's website, where they also offer sales and promotions on certain items. If you're wondering where to buy Kosas cosmetics apart from their website, then you can check for the store locations on their website. They partner with hundreds of retailers worldwide to supply customers from different places. Some of these stores include:
Sephora
Amazon
Allure
Mecca
Goop
Credo
Neiman Marcus
The Detox Market
Kosas Shipping and Return Policy
Kosas offers to ship for both US and International orders. Shipping for US orders is free, and orders are shipped within 2-3 business days after you place your order. However, shipping to Alaska, Hawaii, or Puerto Rico may take 2-4 weeks. Kosas ships worldwide to different locations except Russia, Australia, New Zealand, and Spain.
Shipping costs and times for international orders vary depending on the location. Also, they do not provide any information on tracking orders, customs fees, or taxes. You will have to wait to the checkout page to get estimated costs or delivery times.
After receiving your order, if you're not satisfied with the purchase, you can return the item to Kosas within 30days. They only offer returns for purchases made on the Kosas website, and there are no returns for samples. To process your returns, you can simply send a mail to [email protected] containing your order number and contact information.
Kosas Promotions and Discounts
The brand offers regular sales and promotions to help customers save money. You can use the Kosas promo code 'LIQUIDIV' when you purchase over $25 to get a free Liquid IV Hydration Multiplier. The promo code 'OLIVEANDJUNE' will give you free nail polish and topcoat for orders over $25. And you'll get 10% off when you sign up for their mailing list.
Contact Kosas
If you want to make more inquiries, you can contact the Kosas customer service through:
Kosas Cosmetics: Editors Verdict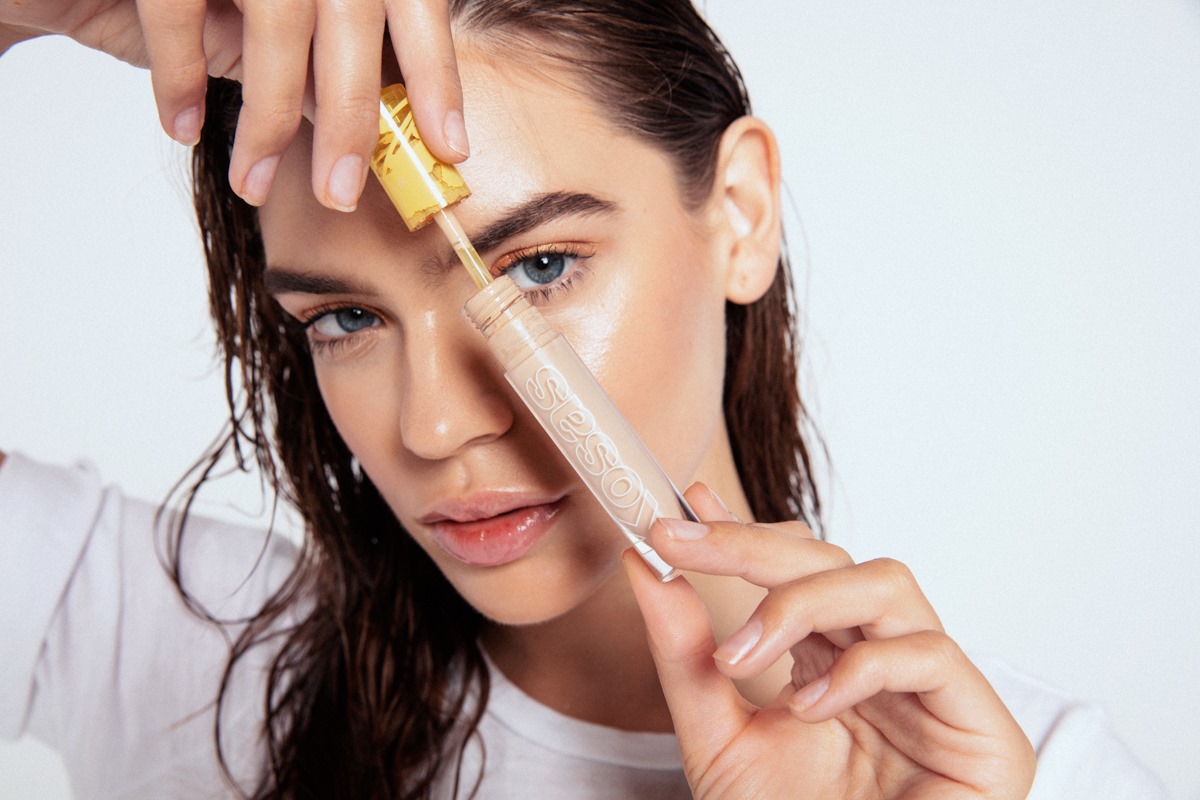 If you are still wondering whether or not to purchase Kosas cosmetics, we observed some things that make us believe the brand is worth a purchase. To begin with, Kosas offers cosmetics products that mainly cater to women's needs based on the personal understanding of women's struggles with makeup and skincare.
They offer cruelty-free, non-toxic, non-polluting substances with multiple vegan options. You can also consider Kosas for their inclusive hues, variety of products, and skincare advantages. Kosas products are also suitable for most skin types, including combination and acne-prone skin. Based on the overall customer reviews, many customers are satisfied with their purchases.
However, users have some negative comments for who the products didn't work well. But with skincare and cosmetic products, the individual experiences are usually different. So you can purchase any of their products, and if you're satisfied with your purchase, they have a 30-day returns policy.
If you are looking for cosmetic products that highlight your natural beauty, consider reading our reviews of The Detox Market Review, Cult Beauty Review, Follain Review, and ITEM Beauty Review.
Kosas Cosmetics FAQ
Is Kosas Cosmetics cruelty-free?
Kosas Cosmetics is a cruelty-free brand that is Leaping Bunny-certified. Leaping Bunny is an international award given by the Coalition for Consumer Information on Cosmetics (CCIC). The certification is given to companies that follow CCIC's standards for animal-friendly products.
Kosas confirms that they do not test their products on animals or partner with suppliers that conduct animal testing even if the law requires it. They also do not supply their products to retail stores in china since they require animal testing for cosmetic products.
Where are Kosas products made?
All Kosas products are made in the United States of America except for the 10 Second Eyeshadow, Cloud Set Setting Powder, and Sun Show Bronzer made in Italy.
Who started Kosas?
Sheen Yaitanes is the owner and CEO of Kosas clean beauty cosmetics. She is based in LA and created the brand with a mission to revolutionize the beauty industry by providing effective, clean, and gentle all-natural makeup products that offer skincare benefits.
How do I use Kosas?
All Kosas products come with quick guides on applying the cosmetic product on your face to ensure effective results. For instance, to use the Tinted Face Oil foundation;
Step one - Pour one drop on your face and gently apply the product directly to your skin.
Step two – Massage the product carefully into your skin with your fingertips, just like you would use a serum or moisturizer.
Tip: Use about 4-6 drops for fuller coverage.
Is Kosas eco-friendly?
While Kosas prides itself in offering animal-friendly products made with clean and undone ingredients, the brand does not market itself as an eco-friendly, sustainable brand.