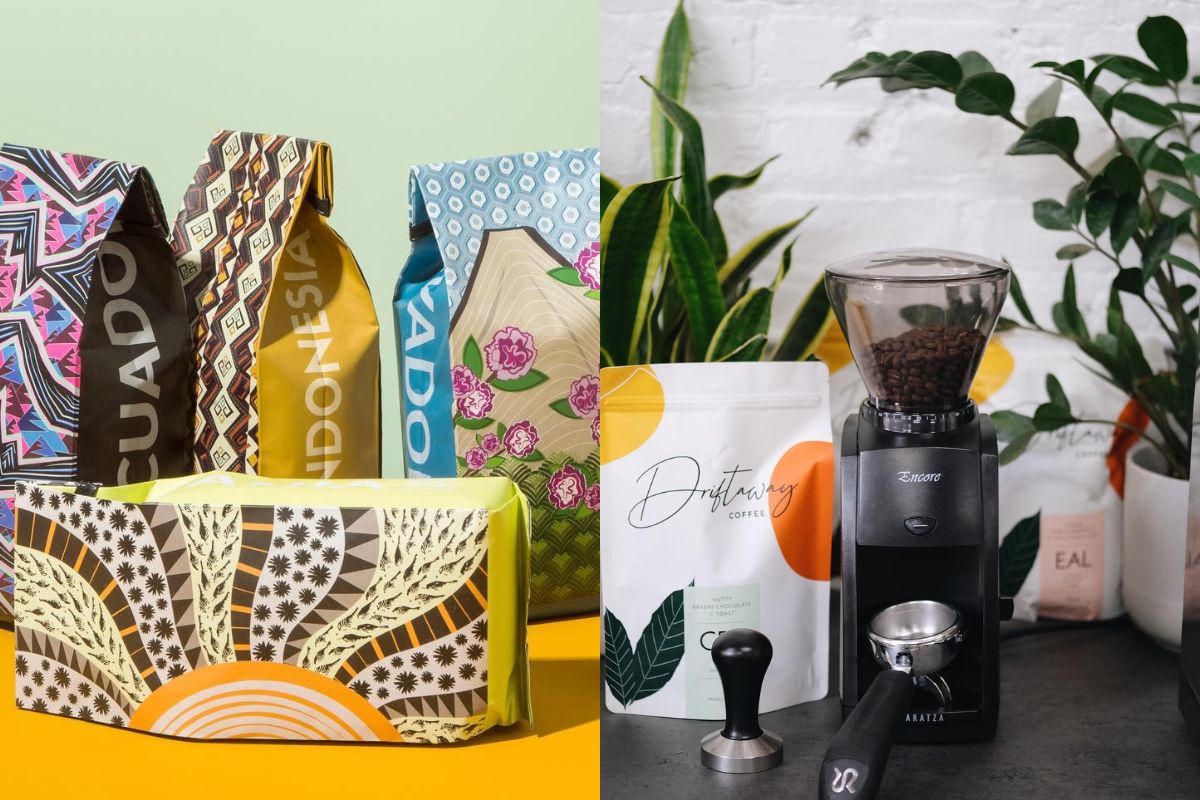 Choosing a coffee subscription can certainly be overwhelming, but you're off to a great start with our Atlas Coffee Club vs Driftaway review as both companies take a very different approach to the coffee club concept. A cup of hot coffee is an essential part of many people's mornings, and we all have our own little rituals and preferences in the brewing and drinking process. You can always stop by a coffee shop on your way to work if the cupboards are bare, but there's something just not quite the same as having a coffee brewed your way in your own favorite mug.
Joining a coffee club or coffee subscription service is an easy way to make sure you never run out again, and as an added bonus, you can try out all the variety of an expensive gourmet coffee shop in the comfort of your own home. Our Atlas Coffee Club vs Driftaway review will fill you in on all the important similarities and differences between these two leading lights of the coffee club market, and even if neither of them is quite right for you, we hope you'll go away with a better idea of what to expect from other competitors.
Atlas Coffee Club vs Driftaway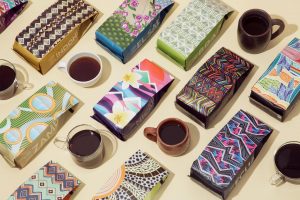 Starting with what's the same, both a Driftaway and an Atlas Coffee subscription allow you to tailor the frequency of your deliveries and the size of the coffee bags inside. Plus, both clubs let you choose whether to receive ground coffee or whole beans to grind at home.
With an Atlas Coffee subscription, the decisions end there. Once you've selected your preferred roast type, you can sit back and relax while you wait for your first hassle-free bag of curated coffee. You'll get a bag of Atlas' coffee of the month, roasted to your preference, straight to your door at the frequency requested. 
Each Atlas Coffee subscription box comes with tasting and brewing notes tailored to the individual batch and roast, plus a postcard from the country of origin with information about the growers and their community.
The Driftaway coffee subscription is a little more involved: your first delivery will include five coffees with different flavor profiles, a tasting form, and a specially designed flavor wheel to help you nail down your exact perfect cup of coffee.
There are full instructions to do a tasting session by yourself, but if you prefer some company with your coffee or want to hear from the experts about individual brewing and tasting tips, then there are free weekly zoom tasting sessions for all subscribers.
More about the brands
As well as providing a more tailored introduction to the subscription, Driftaway coffee roasts a wider selection of coffees each month and allows you to request any that interest you for your next subscription.
Like Atlas, Driftaway coffee also offers both individual bags of their current roasts and Driftaway Coffee Explorer Kits for individual purchase. If you have a subscription, you can switch out your next delivery for an Explorer box at any time to refine your flavor profile recordings or if you want to have the tasting experience again.
Pros and Cons for Atlas Coffee Club and Driftaway
Atlas Coffee Club
Pros
Hands down the most hassle-free subscription.
Freshly roasted to your preferred level.
Cons
No choice in the coffee you receive beyond the roast level.
No option to buy more of a favorite.
Driftaway Coffee
Pros
Detailed introductory taste test to define your preferences.
Multiple coffees are roasted according to their flavor profile and chosen according to your preferences.
Individual bags are available for any current roast.
Cons
Time-consuming to properly tailor your subscription.
Slightly more expensive for the same amount of coffee.
Atlas Coffee Club Beans vs Driftaway Coffee Beans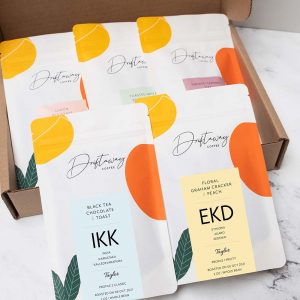 Atlas and Driftaway both source their coffees from all over the world and pay at or above fair trade prices to the farmers producing them. For Driftaway coffees, you can see a complete price breakdown of where the money you pay for a bag or subscription goes.
Both coffee clubs also freshly roast beans in the USA right before delivery to the customer to ensure maximum freshness and flavor. They go about the roasting process in a slightly different way though, and it's worth understanding how that can make a difference to the cup of coffee you end up drinking.
Atlas only chooses one coffee to spotlight each month, and they roast the beans in batches according to subscriber preference. This means that if you prefer a dark roast, you'll never end up with a cup that's too blonde for you, and the reverse is also true.
The negative side of this equation is that certain coffee beans are better roasted in a particular way, and without the right treatment you can miss out on some of the more subtle flavors and notes in certain coffees.
Further information on the beads
With only your preferred roast to go on, though, and no other information about customer preferences, this is the best way to make sure customers are always satisfied with their coffee, even if that particular bean could have been better when roasted a different way.
Driftaway has taken a different approach and works to discover the best roasting process and level for different beans they select then choose which ones to include in subscription boxes based on customers' tasting notes.
While this means that you're more likely to get the best flavor profile that a particular bean is capable of, the negative is that if you don't engage with the tasting process or simply don't have the time or inclination to analyze your coffee tastes closely, then you're probably not going to gain enough to justify the higher price tag and time involved. 
Package and sustainability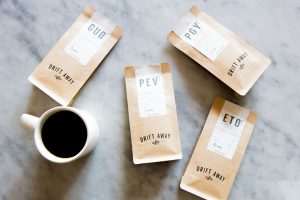 With minimal information on the Atlas Coffee Club website about the makeup or sustainability of their packaging, we have to give the win in this area to Driftaway.
Driftaway not only use 100% compostable packaging for both the coffee itself and shipping, but they also provide detailed information about the exact makeup of each type of container used.
With regards to emissions and feedback on sustainable coffee growing, Driftaway also comes out as the clear winner, if only because it provides information where Atlas leaves it up to guesswork.
Driftaway provides detailed information about its carbon emissions at every stage in the process: what has already been done to reduce those emissions and what it's planning to do in the future to obtain net zero.
Product types
Atlas coffee provides one simple product – a monthly subscription service to receive a different coffee each month. You can alter the size of the bag you receive and change the frequency of the subscription, but once you've made a few simple choices, you're good to go.
Driftaway is a little more complicated, and the choices might seem overwhelming at first. But if you're not ready to dive into a subscription just yet, you can try out a Driftaway Coffee medium sampler filled with caffeinated goodies to test out in the form of the Explorer box.
In the medium size, the Driftaway Coffee sampler/explorer box will provide you with five 4oz bags of different coffees, a flavor wheel, and tasting guidelines to get the most out of each one. Once you've tried them out and chosen your favorites, you can open the included envelope to find out exactly where each one was from and how they were roasted.
Quality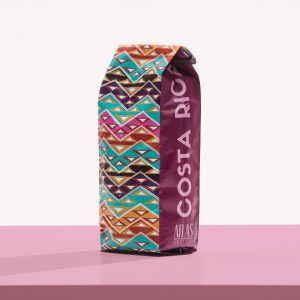 There doesn't seem to be a massive difference in the quality of coffee purchased by Atlas and Driftaway. Because both source internationally, there's a fair chance they will be sending out the same beans to customers from time to time!
The big difference is in the roasting process, and it's really a matter of personal choice if you consider specialized roasting to make a noticeable difference to the coffee you drink.
Because Driftaway roast according to the bean and Atlas roast according to the customer, there's no question that if you want to get the most subtle or unusual notes from each individual coffee, then Driftaway is more likely to bring that out. The detailed tasting process also means there's a higher chance of being matched with the perfect coffee.
If you think all this talk of subtle notes and the wrong roast killing the flavor is so much coffee-snob babble and all you want is reliably high-quality coffee without any of the faff, then you won't go wrong with an Atlas subscription: simply set and forget your Atlas coffee subscription without compromising on variety.  
Customer review ratings
Because Atlas doesn't sell individual bags of coffee and doesn't sell their coffee through third-party websites, there aren't a lot of reliable reviews available, but the ones we've seen are generally positive.
Driftaway's positive on-site reviews are backed up by some happy customers on Amazon and other online marketplaces who've had great things to say about the taste of individual roasts. 
Atlas Coffee Club vs Driftaway: Editor's Verdict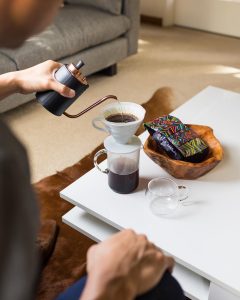 The verdict in this Atlas Coffee Club vs Driftaway review has got to be that it's a matter of personal preference based on the wildly different delivery styles for what is essentially the same product.
If what you want is a coffee club that lets you try different worldwide coffees every month, then either of these companies will tick your boxes. Which one you choose is really based on how much time you want to invest to get a truly curated service or if you're not bothered about the finer points and just want quality.
The price difference between these two companies is so minor as to not really come into the equation, and the customer reviews of the product itself are pretty much neck and neck.
Driftaway certainly gives a lot back in return for the effort of going through the tasting process, and there's the added bonus of being able to buy extra bags of any favorite coffees you encounter. But if you're too busy to make coffee tasting your new hobby, then the simplicity of Atlas is a real trump card and will allow you to receive monthly, delicious coffee to your door without the hassle… Even if it is less personalized than a Diftaway coffee subscription. 
Check out further coffee reviews of Bulletproof Coffee, Bean Box, Death Wish Coffee, and Eight Ounce Coffee.